I'm not big into Halloween decor honestly. I like regular old fall decor much better! But, I do like a few pieces here and there. So I figured I could share a few minimalist Halloween Decor ideas with you all here. In case you feel the same way as me!
I decided to try my hand at a Halloween coffee bar this year. Seeing as how y'all know I love changing my coffee bar up every season. So I thought that would be a good place to start with some minimalist Halloween decor.
I also made a few cute and spooky Halloween DIY projects this year and I wanted to share them with you here too. It's so much fun to be able to craft your own decor this spooky season! I will be sharing all these great ideas with you below, so be sure to check them all out for some great DIY ideas!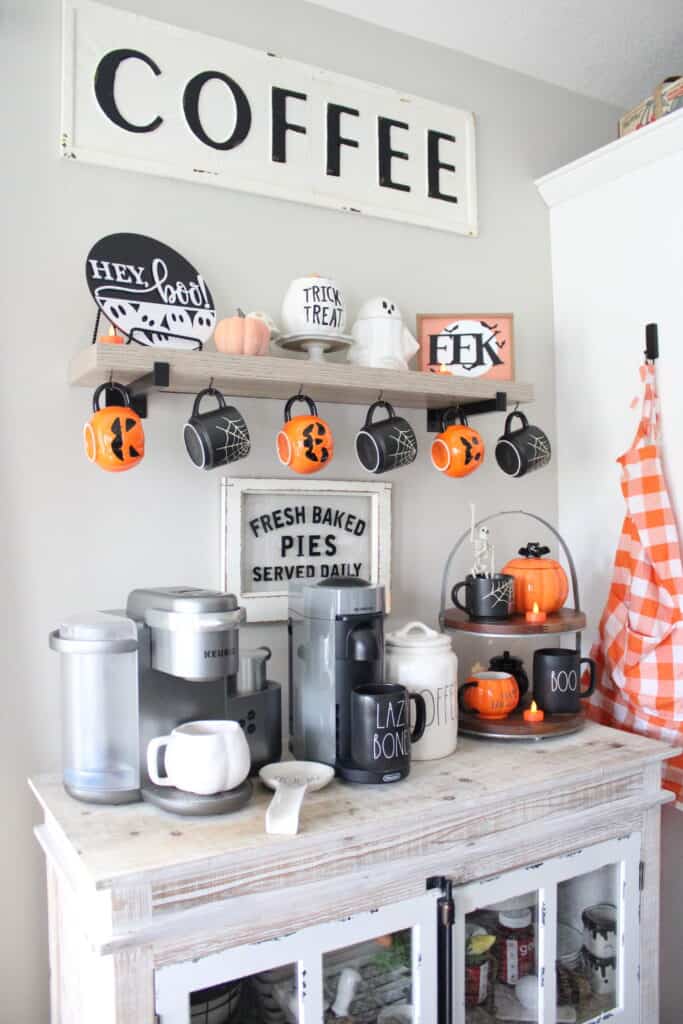 This post contains affiliate links, which means I make a small commission off anything you purchase through here, at no additional cost to you. Please read my full disclosure policy for more details.
Halloween Coffee Bar
To get me into the Halloween spirit, I thought it would be fun this year to create my own Halloween coffee bar. And even though it has a minimalist vibe, this space is the most Halloween space in my home! I got most of the decor from Walmart at some great and reasonable prices.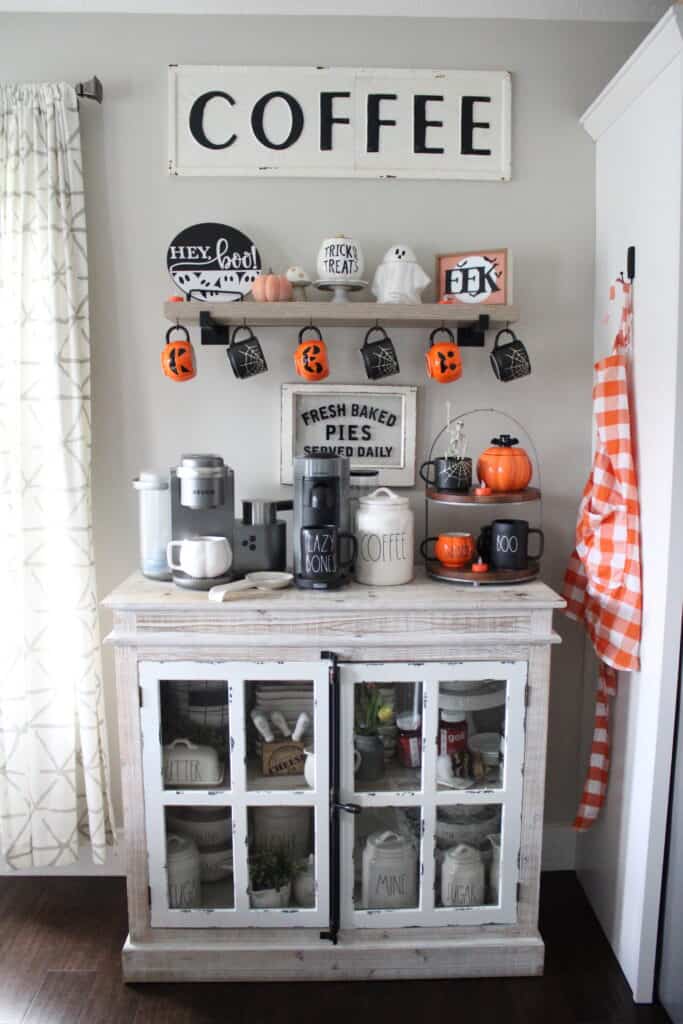 I didn't want to spend a ton of money on Halloween decor, especially since it's not my favorite season. However, you can also get some great and cheap Halloween decor at your local Dollar Store too! So if you're like me and don't want to spend a ton of money on it, check there! You can also find some deals at your local thrift shop too! So don't just limit your search to big box stores.
To make a big impact with my Halloween coffee bar, I used a combination of Jack O' Lantern mugs and Spiderweb mugs. I love the bright colors to the Jack O' Lantern mugs. It gives the coffee bar a nice color palette. Everything else I got is mainly neutral, being just black and white.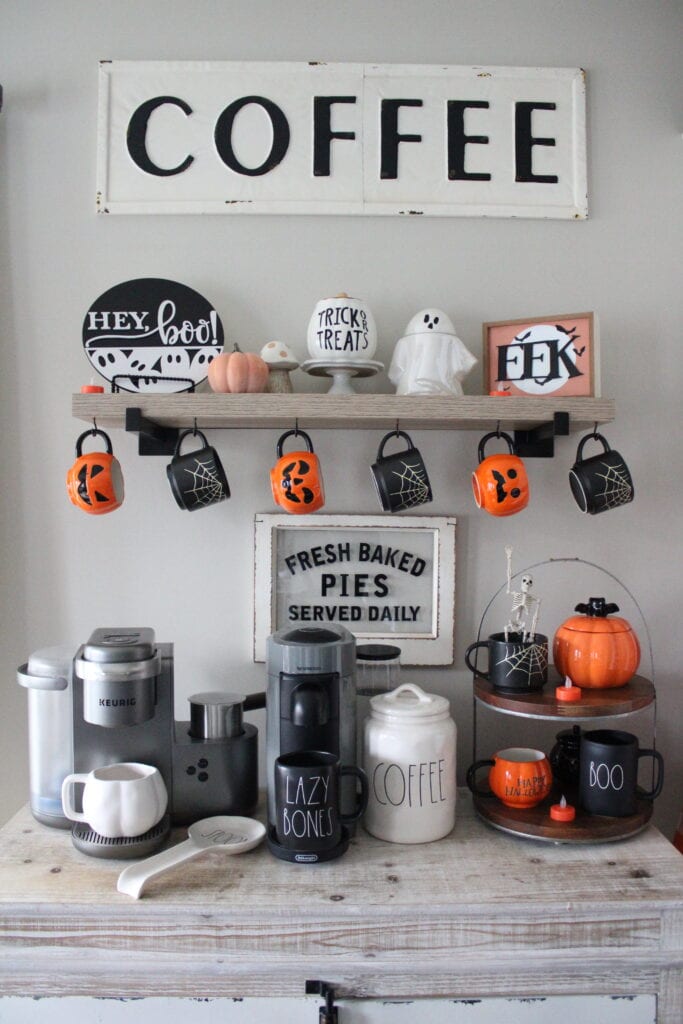 I added in this cute white ghosts treat jar on top, as well as a trick or treat canister too. On my tiered tray, I added another pumpkin treat jar, along with the extra Halloween mugs I had laying on hand. A great way to add in some spooky accents, especially at night, is to add in some battery operated white candles.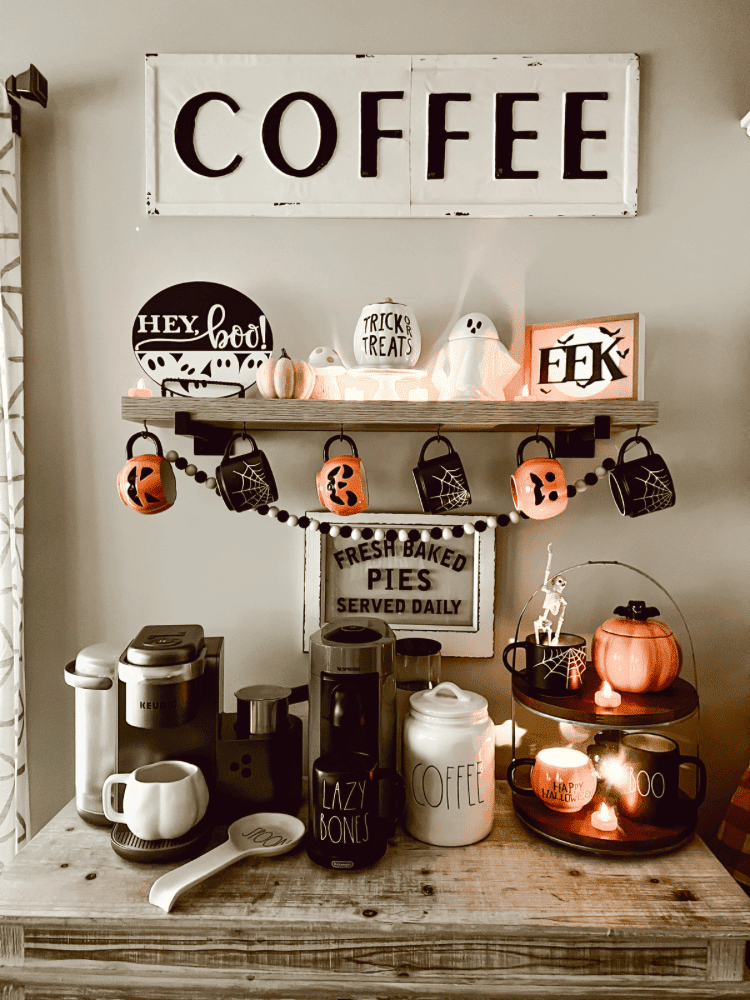 I put them everywhere around my coffee table and bar. I placed them behind signs and in my mugs for a spooky cute glow.
Walmart also had some orange battery operated candles and a LED black cauldron too so I placed them where you could see them easily, keep with the black and orange theme. I also placed a mini skelly in my mug on my tiered tray and had him waving. Another spooky cute aspect!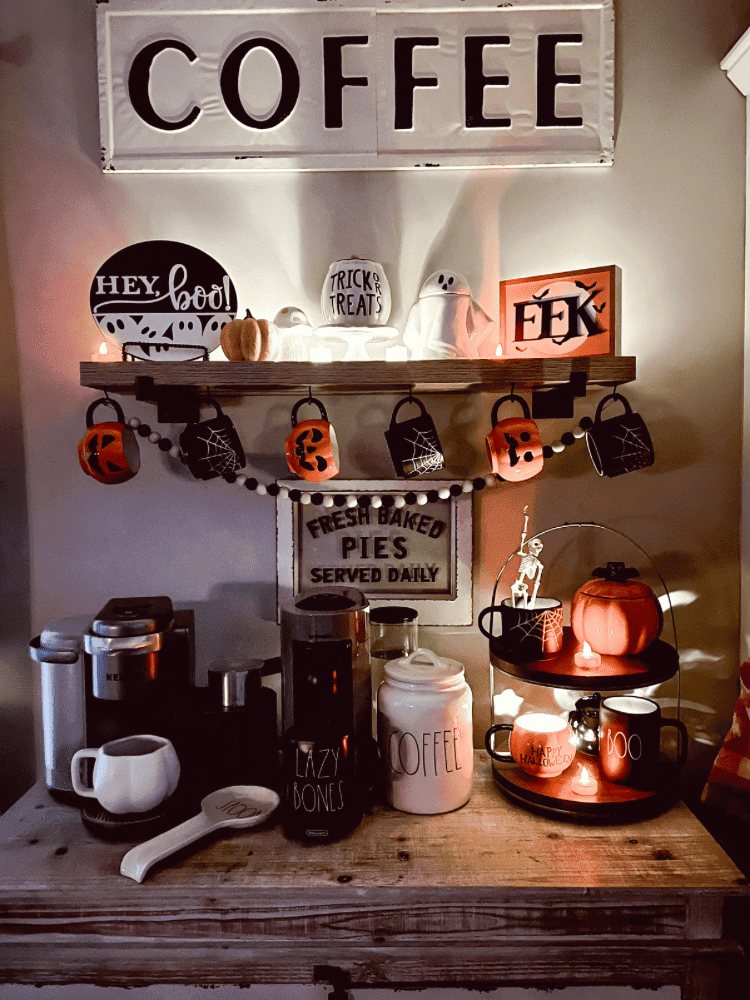 They also had a ton of cute Halloween prints and signs, like the little Eek sign I have on the corner of the shelf! Again, it went great with the color scheme and the whole minimalist Halloween decor vibe! This coffee bar would work great for a Halloween party if you are hosting one at your home this year!
And then, my favorite part is this DIY Halloween Sign I made using my Glowforge machine! I think it is the perfect minimalist decor piece for Halloween! Keep on reading below to see just how easily I made it and how you can get one too!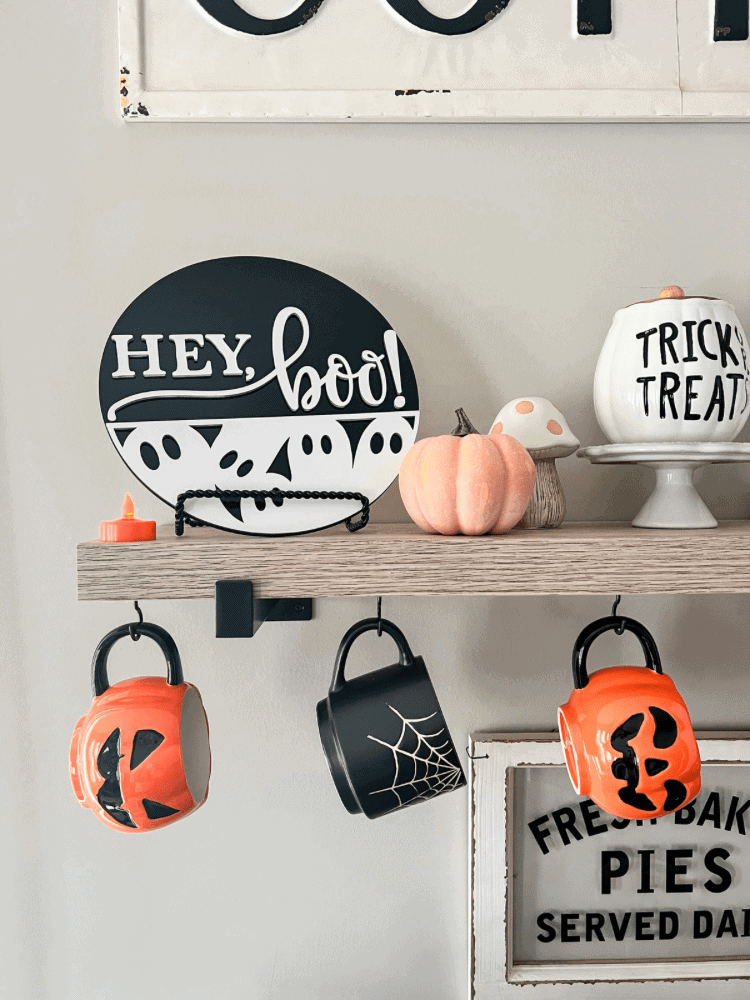 DIY Halloween Sign
The next part of my Halloween decorations this year, is this super adorable sign! As I mentioned above, I made it using my Glowforge Aura machine and it literally only took me an afternoon to make.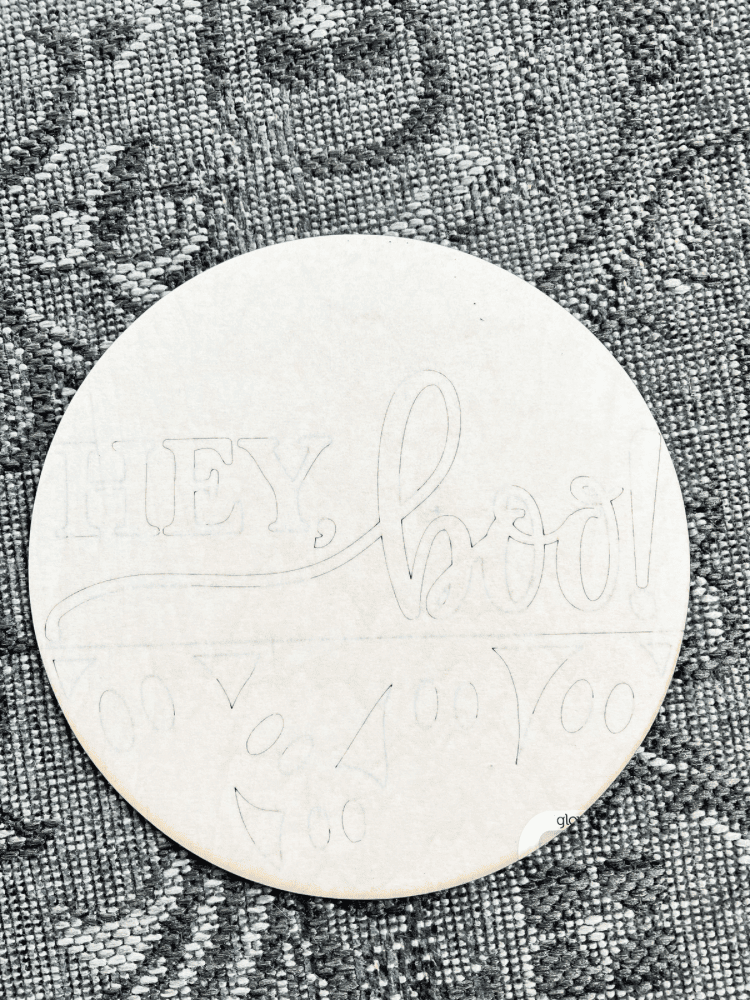 I printed out the design on light basswood and then once it was printed out, I used Gorilla Tape to remove all the masking. After that, I went outside to spray paint the pieces! I painted the backing all in black paint, and the words and ghosts in white.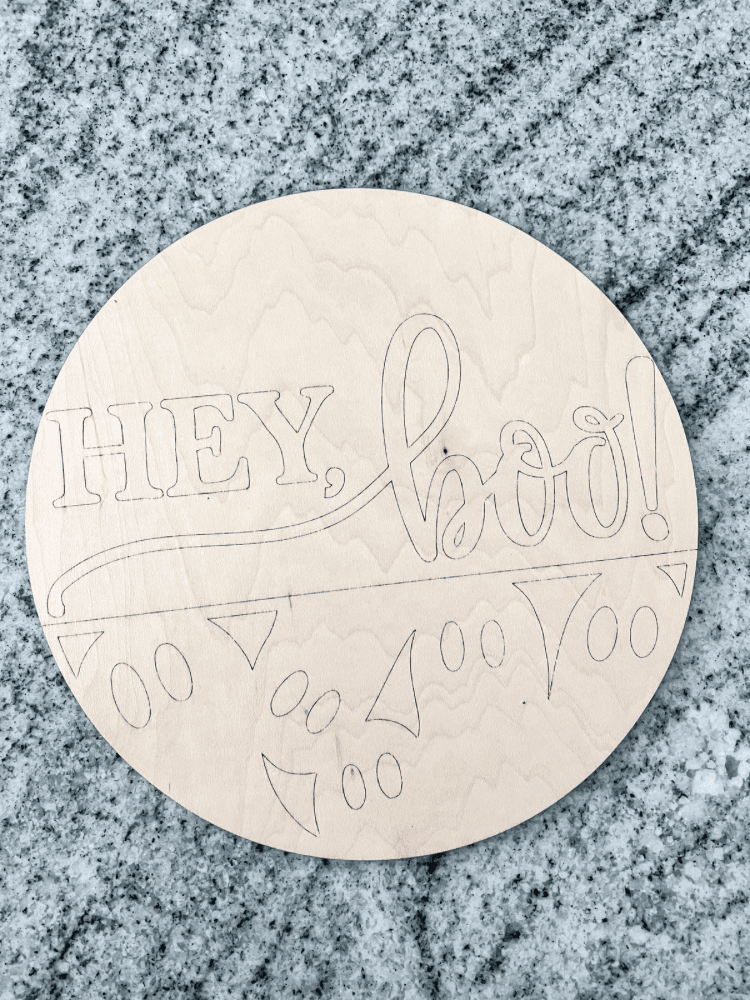 ​Then, after the pieces were all dry, I glued them onto the sign using B-7000 glue as I usually do in all my other Glowforge projects. This cute little sign would look great on a front door too!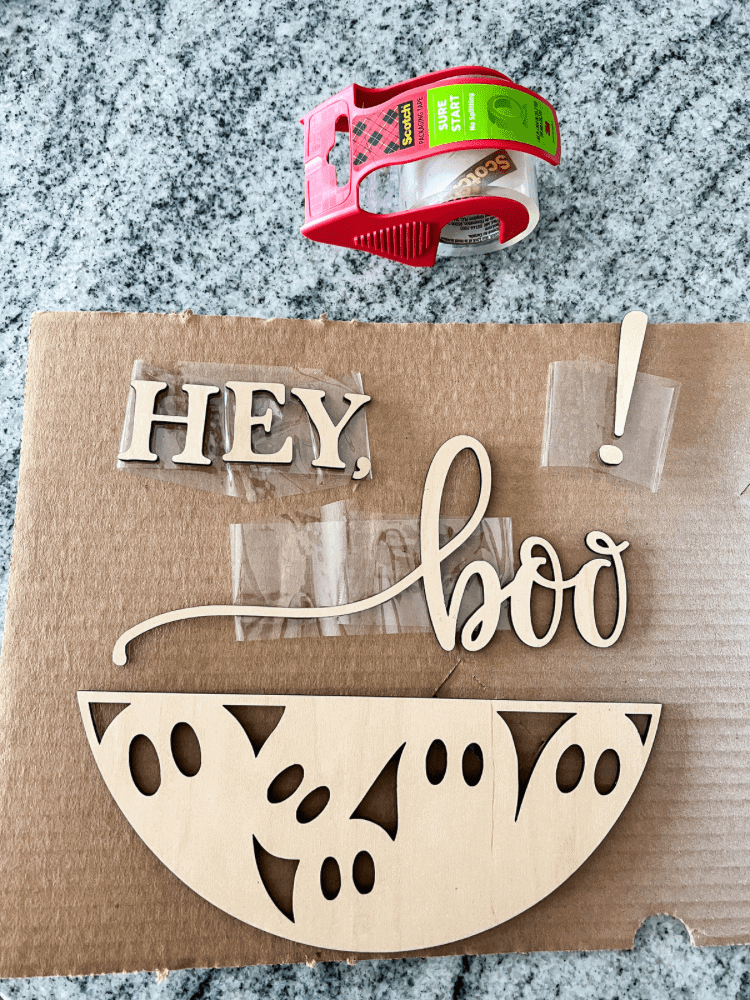 I just have it held up on a display stand on my coffee bar. It gives it a minimal look for Halloween, but you can tell it is definitely one of the focal points to the coffee bar for sure! It gives the perfect cute spook factor!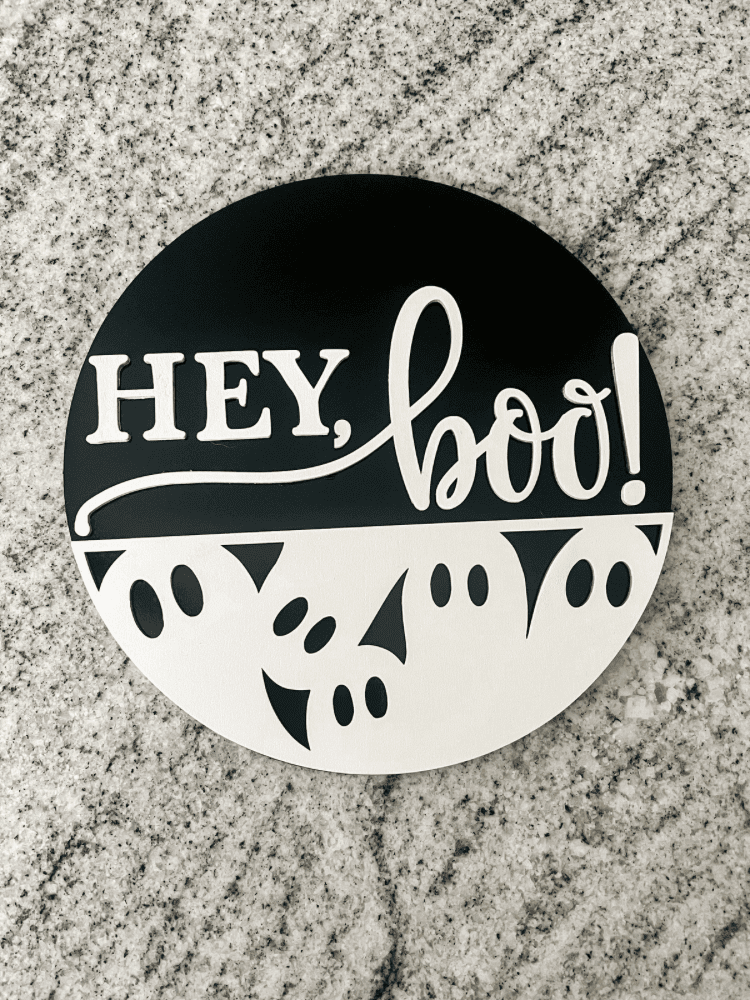 If you have a Glowforge and want to make your own sign like this, it's pretty simple! I got the design right from Glowforge's catalog. However, if you don't have a laser cutter, or just don't feel like making one yourself, I have good news for you! I actually have this exact sign listed in my Etsy shop! So let me make one for you instead! I will link it below here and click the picture to shop:
DIY Ghost Plant Markers
Another cute and adorable DIY project I made this Halloween season were these ghost plant markers. I also made them using my Glowforge machine again. I printed out different sizes of ghosts and spray painted them all white.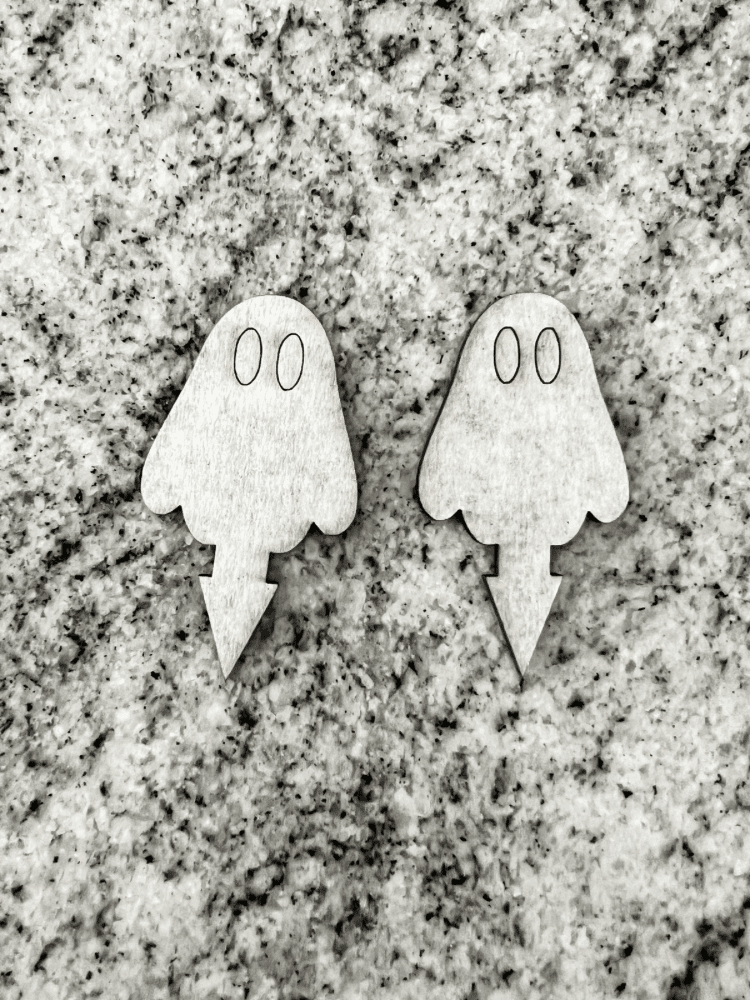 Since they were going to be outside and/or exposed to dirt and water from the plants, also added a layer of protective finishing spray. My favorite product for this is the Polyacrylic Minwax Protective Finishing Spray. Again, I have used it on other Glowforge projects I made that were going to be outside. Such as my DIY cat sign I did a few weeks ago!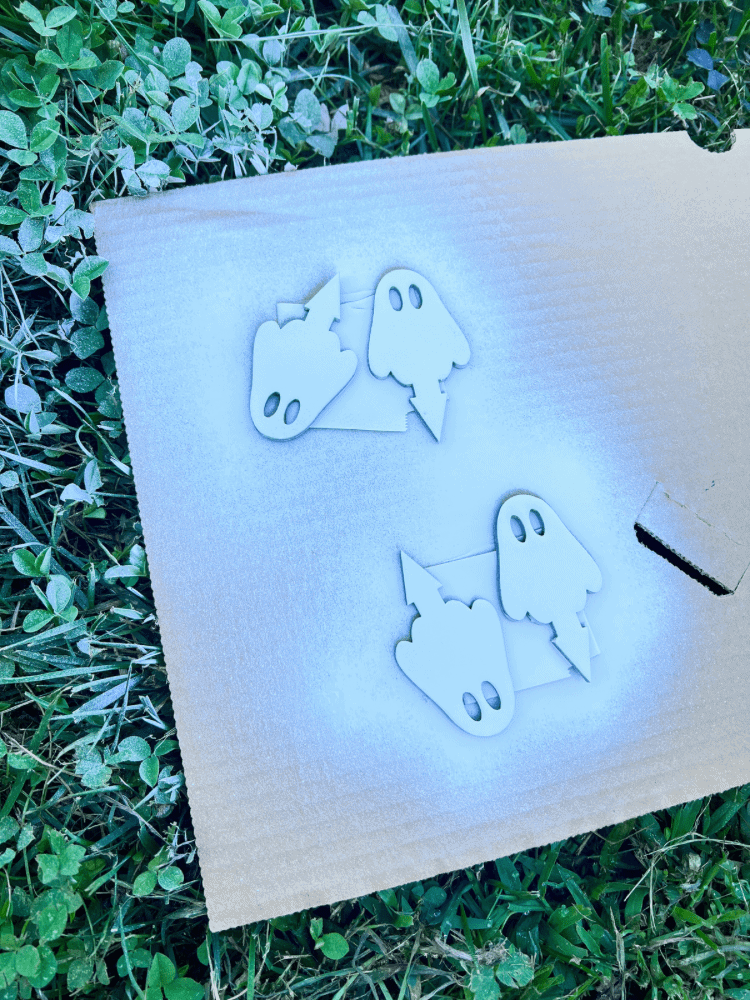 The bigger ghost plant markers I put into larger plants that I have outside on my porch. And then the smaller ones I placed into all my houseplants. Side note- most of my houseplants are from Easy Plants and I literally only have to water them once a month! They are game changers when it comes to keeping your houseplants alive!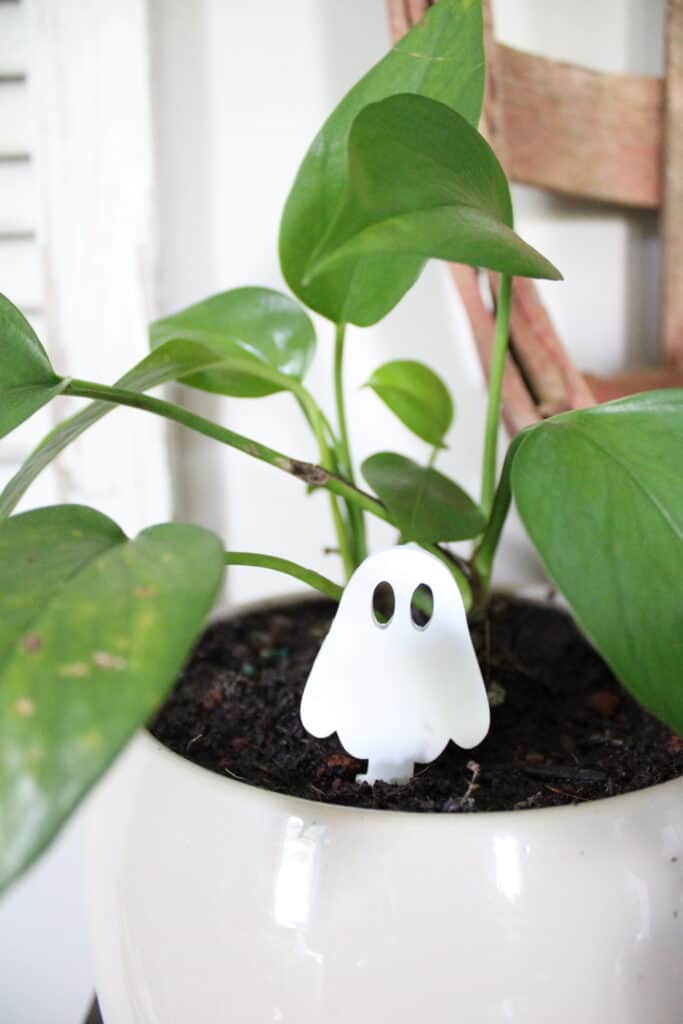 But I mean how spooky cute are these ghost markers in my plants?! I am a tad obsessed! Not only did I have a great time making them, but they are the literal definition of cute, minimal Halloween decor in my opinion!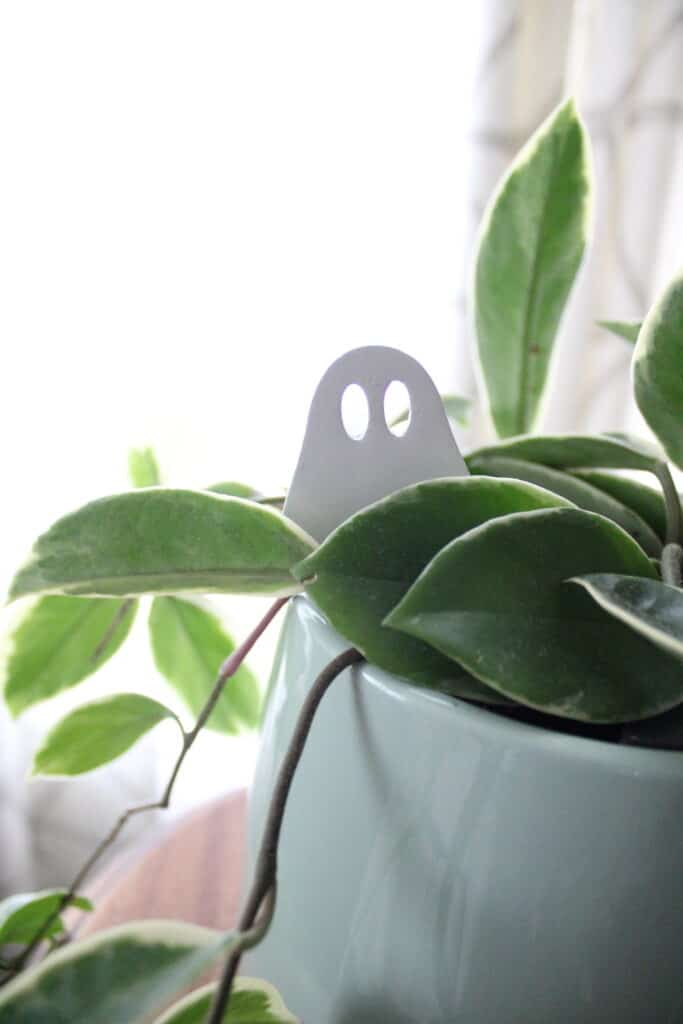 And again, if you want me to make some for you, I have these cuties listed in my Etsy shop too! Both big and small! You can even place the larger ones out in your front yard, like lining your sidewalk too. How cute would that be?!
Enjoy Your Minimalist Halloween Decor
Whether you are a big seasonal decor lover like I am or not, you can still see how these little, minimal Halloween decor ideas are the perfect way to decorate for the holiday. Even if it's your first Halloween actually decorating like me, or if you have decorated for quite some time now!
There is always somewhere you can add in a little seasonal decor too! Your living room or your front steps, the possibilities are endless! Just add in some white pumpkins here and there and you're all set! And they don't even have to be real pumpkins either. Whatever floats your boat!
I hope these simple decor ideas inspired you to do a little decorating yourself too! Let me know what you think below and if you decorate for Halloween or not too! Stay spooky my friends!!