You may be wondering how to turn a basic builder grade home into something more custom and personalized to you. And that is exactly what I am doing here on Mornings on Macedonia blog!
I share a variety of DIY projects; from home improvement, repurpose and up cycling, as well as outdoor projects too. I also share a ton of home decor inspiration and ideas. Whether they be seasonal or everyday decor.
I am very passionate about decorating your home and turning it into a cozy space for you and your family to enjoy. And I am passionate about doing that within a realistic budget.
You don't need to spend a fortune to improve your builder grade home. You can improve it little by little by doing simple and easy DIY projects to start out with.
How Do You Update a Builder Grade House?
I guess the main question you are probably wondering is, just how exactly do you upgrade a builder grade house? Especially without spending too much?
The answers are plentiful! Start by adding a few wall sconces here and there. And if you don't know how to hardwire sconces, don't worry, I have a hack for you! Did you know you could use wall sconces without hardwiring?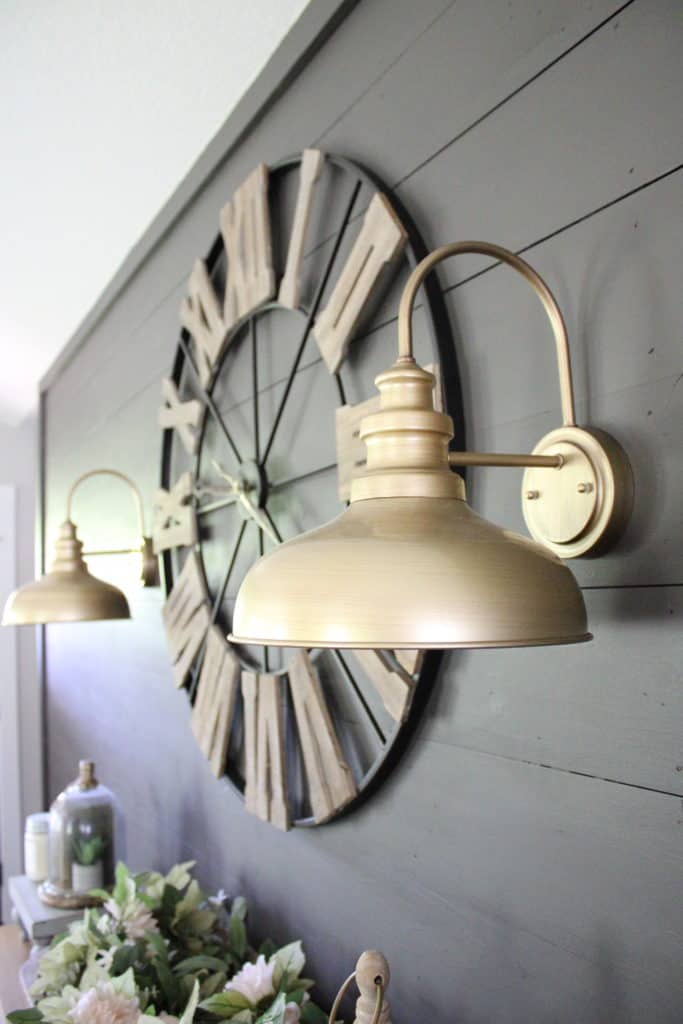 And, if your walls need a little more texture and TLC, why not start by adding a simple DIY shiplap wall? You will be amazed at the difference. And it's honestly a DIY project that anyone can do!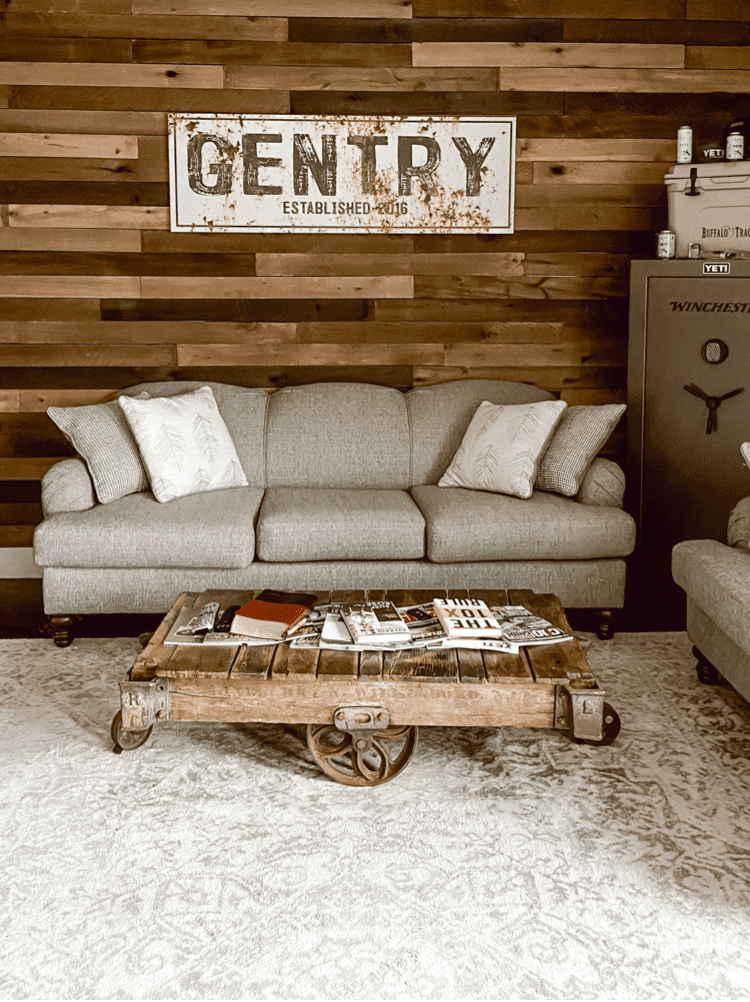 And don't get me started on the power of paint! Simply painting a wall a different color for a vibrant pop of color will do wonders for your builder grade home. Paint is an amazing cost effective way to add in a few personal touches without breaking the bank!
Another amazing upgrade is to build your own fireplace using an insert. Even if you're builder grade home didn't come with a fireplace, you can always add one in later using my tutorial on just how to install a fireplace!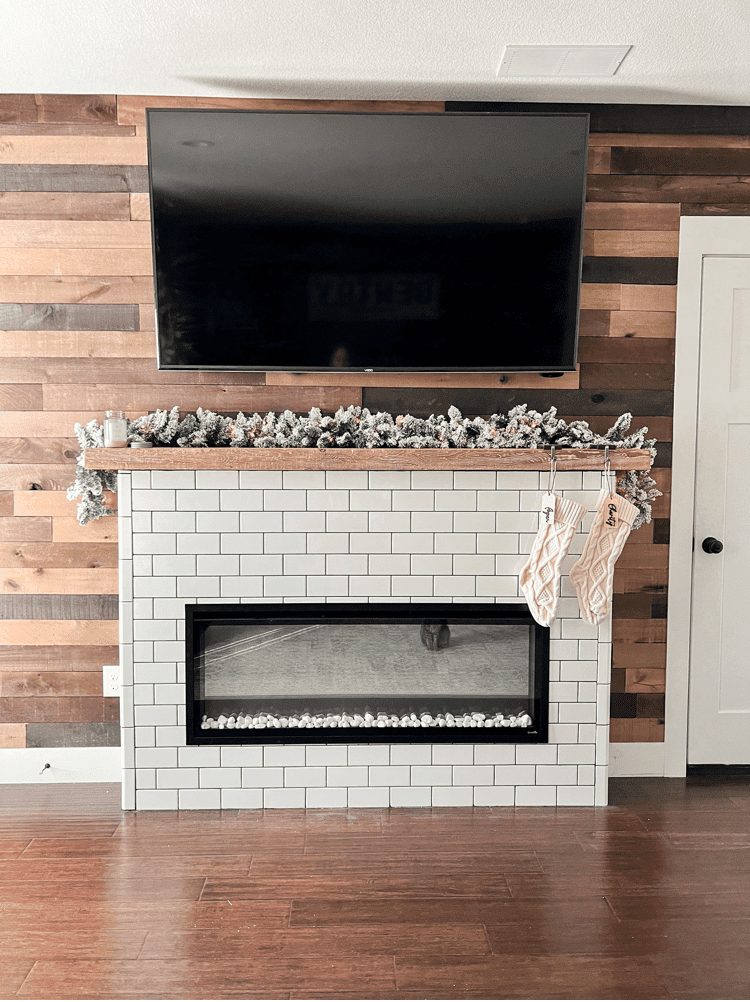 If you're looking to improve your outdoor space, have you considered adding a pool? And no, I'm not talking about an expensive, in-ground pool. Why not add in a DIY stock tank pool to keep you and your family cool all summer long?!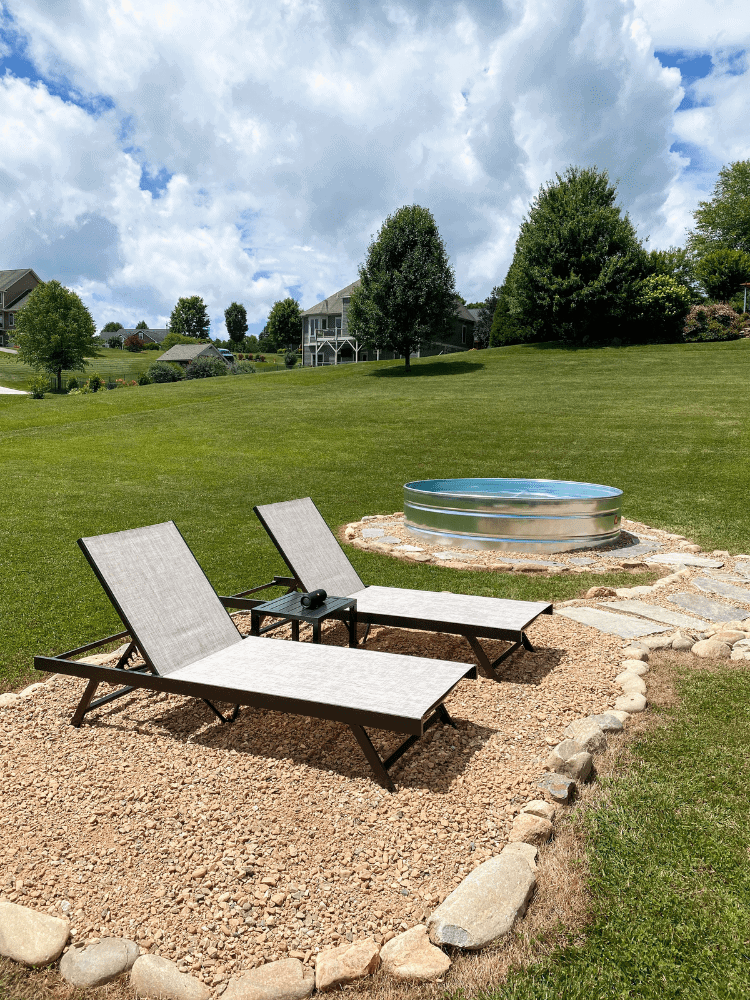 Or make some raised garden beds and add in some cute, DIY garden markers too?!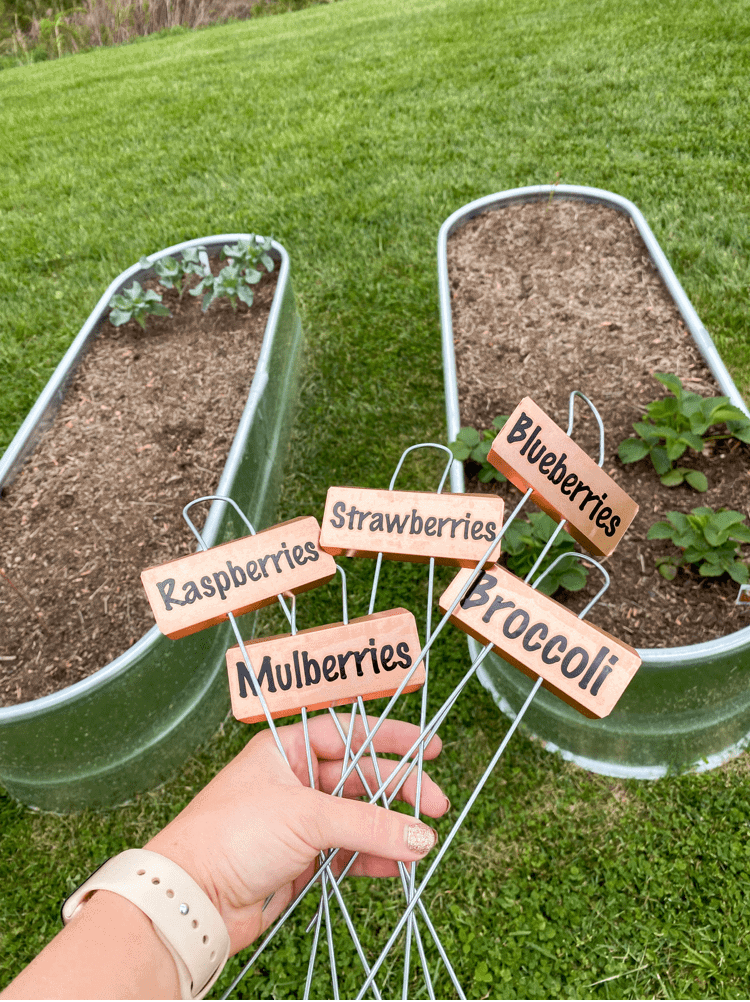 How Do I Add Charms To My Builder Grade Home?
My favorite thing to do here is to add in vintage and antique pieces and bring them new life. Hence, my passion for repurpose and up cycling. Something as simple as painting and distressing an old mirror frame can do wonders for your home.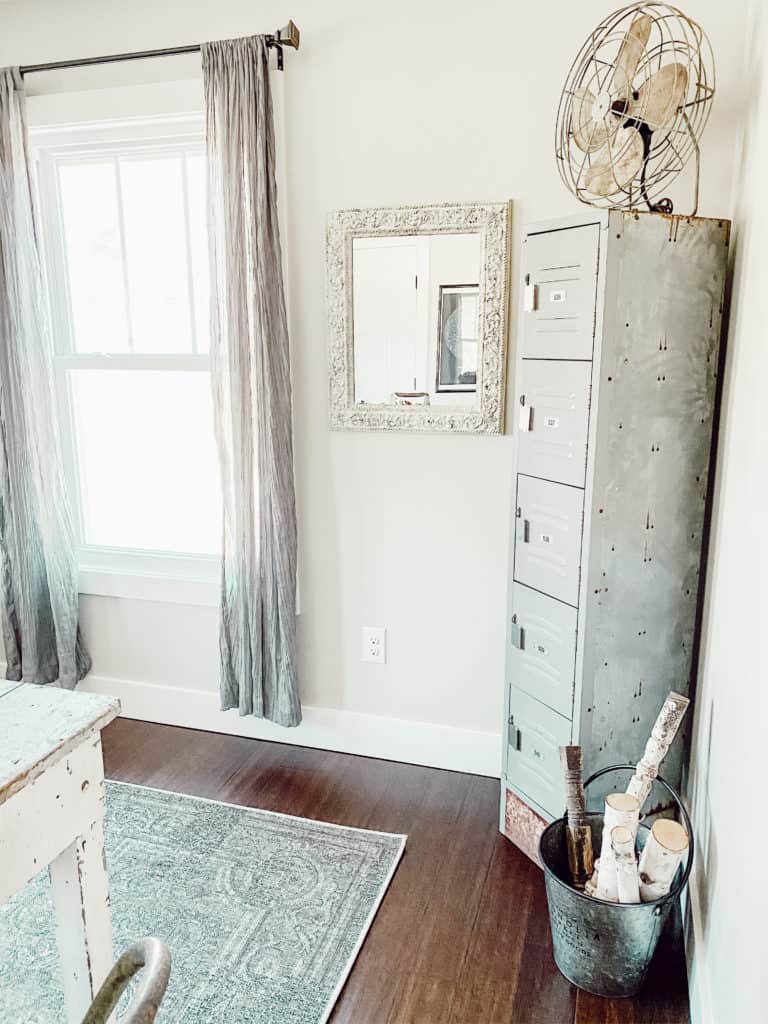 Or find a big piece of antique furniture, such as an old bar, and restore it to it's former glory! You can even find an old railroad cart and turn it into a coffee table too!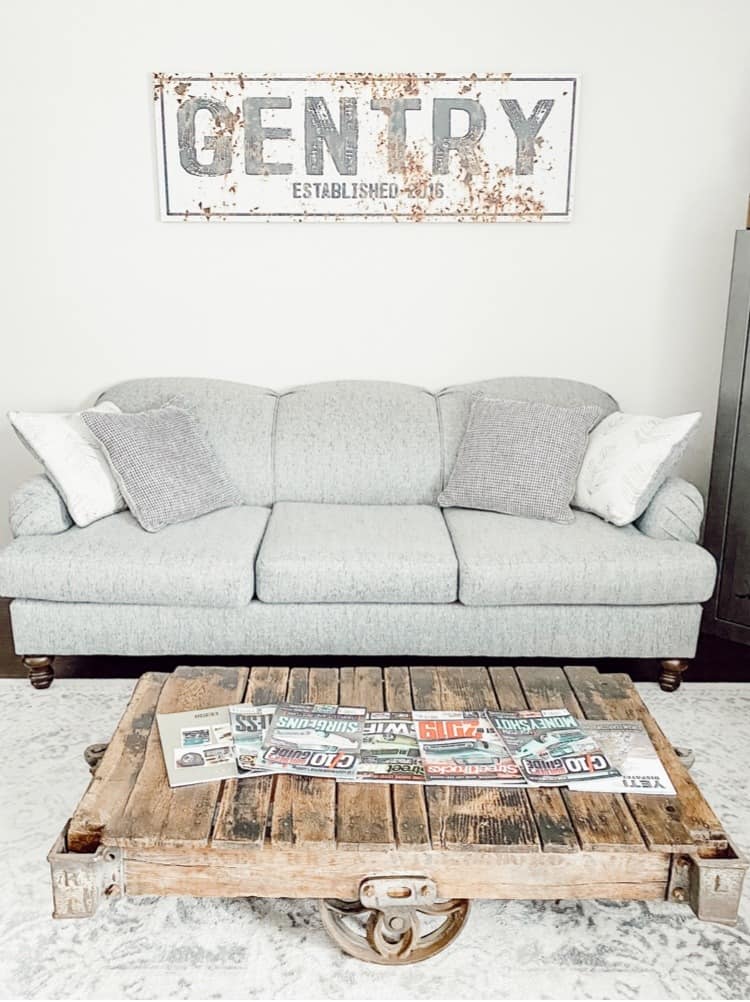 And if you have any old family heirlooms laying around, why not add a fresh coat of paint to them to spruce it up a tad? That way, you can still enjoy the pieces, and make them more your style!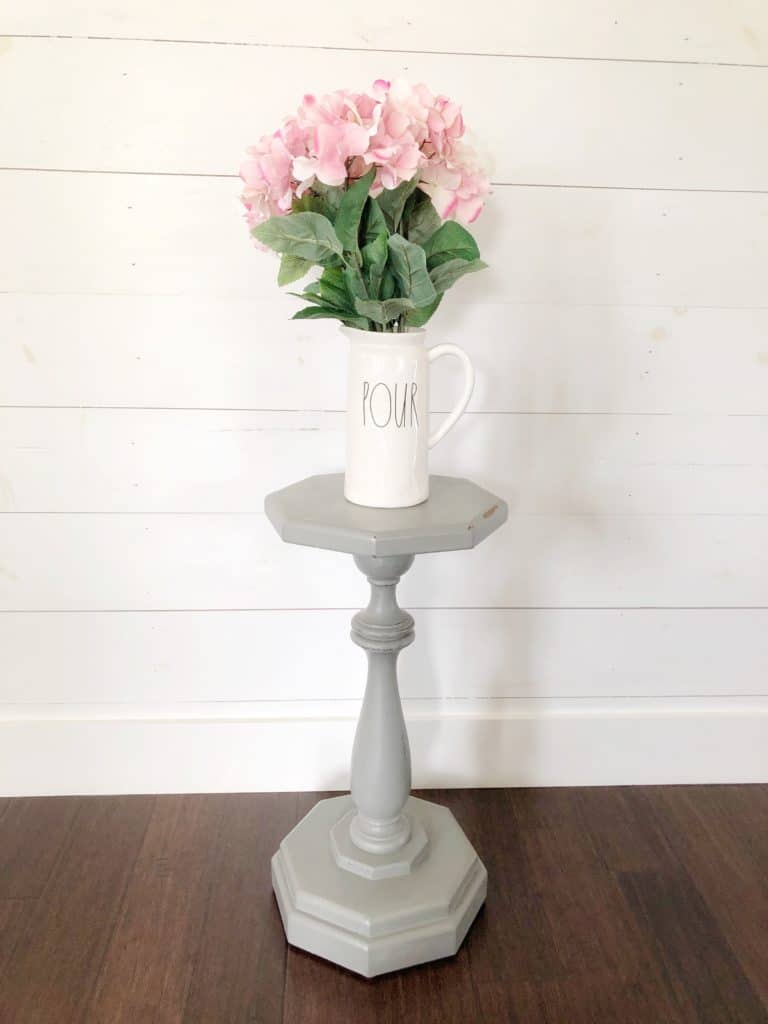 All of these pieces are so unique, but I've added my own spin and personality to them. Which in turn, improves my builder grade home tremendously.
How to Decorate a Builder Grade Home
Now, one of my favorite subjects to talk about, home decor. Even if you cant afford to do big DIY projects now, you can definitely do some easy crafts and add in some seasonal decor to make your home more you!
I love me some good seasonal decor and usually make quite a few crafts depending on what season we are in. I would definitely say that Christmas is my very favorite and one of my best pottery barn dupes I made this past year were these DIY Mercury Glass Ornaments!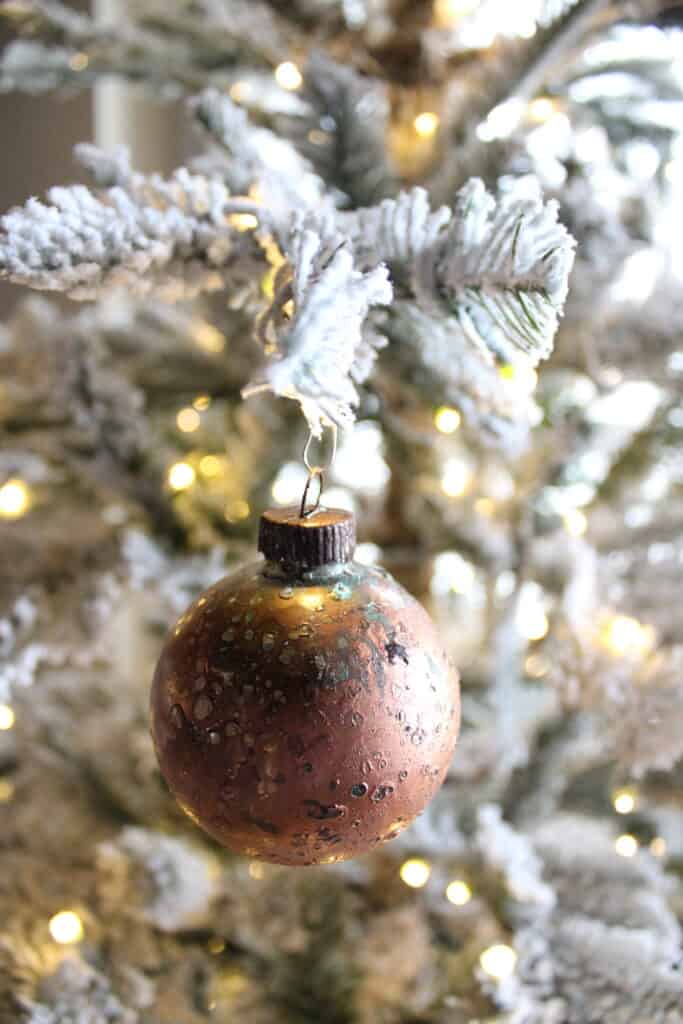 Next to Christmas, my other favorite is fall decor and I made another wonderful pottery barn dupe! These Jack O' Lanterns were a big hit and were so easy to make!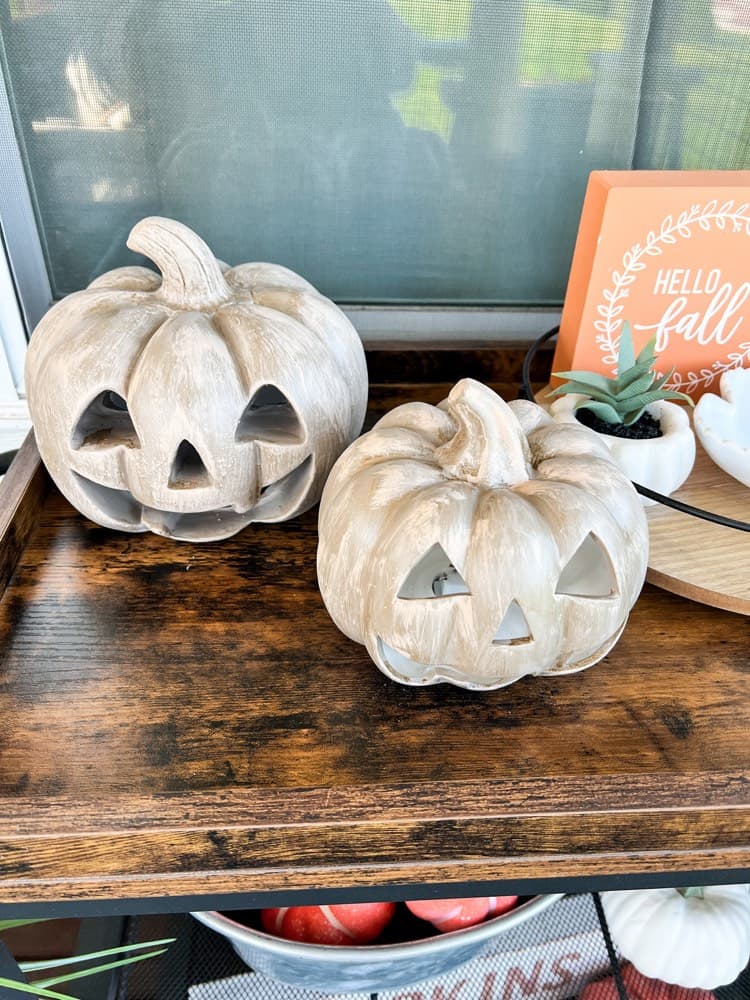 And I don't forget about Valentine's Day decor either, I made this cute little gum ball machine that's perfect for the day of love and reuse it every year too! I also love to decorate for winter, spring and summer (check out these cute DIY Ice Cream labels) too! No season is left out in our home!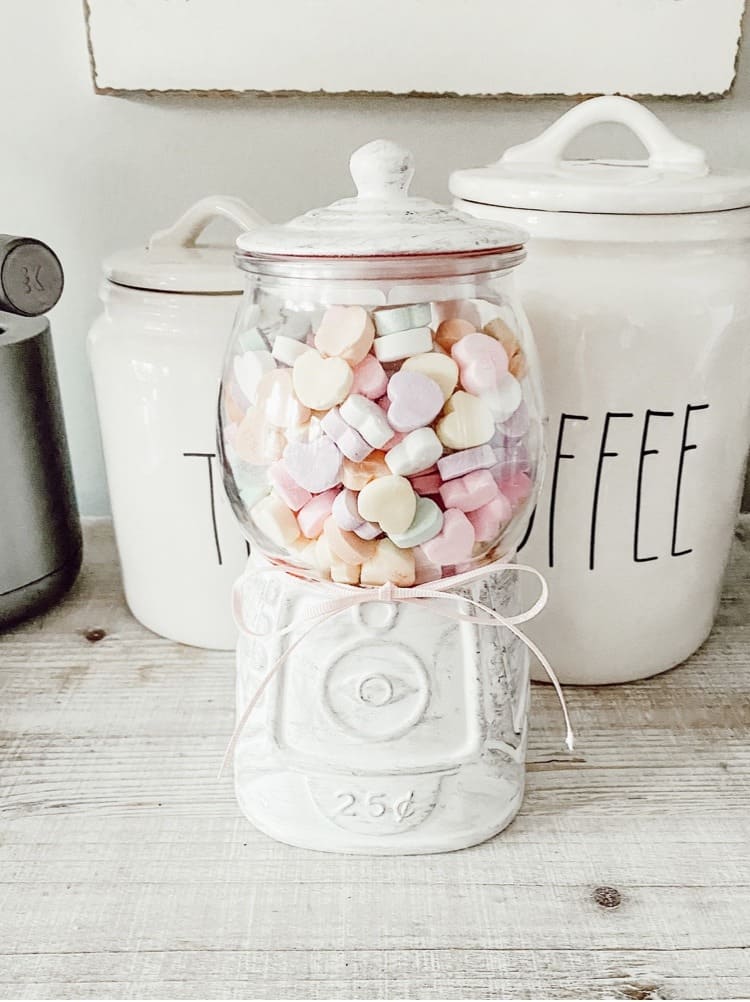 And if you want all my ideas for ALL THE HOLIDAYS, be sure to check out my FREE E-BOOK on just how to decorate your home for every single holiday too!
And if you're looking for more everyday decor instead of seasonal decor, check out how I styled this faux olive tree too! As you can see from these crafts I've listed above, you don't need to spend a ton of money to decorate your builder grade home.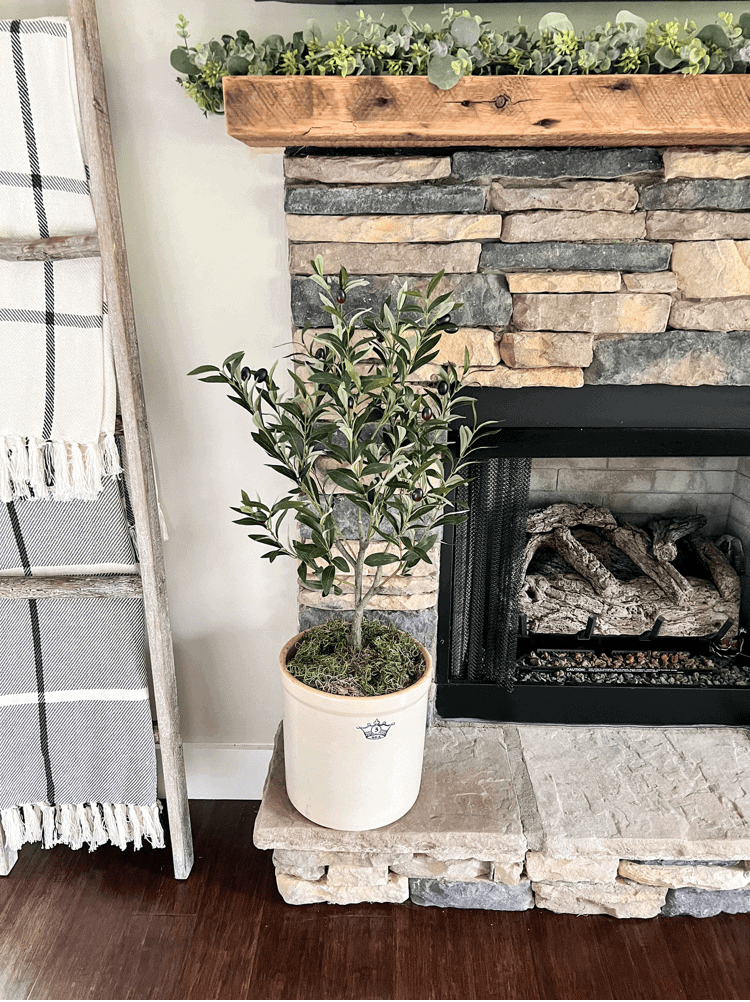 If you find something you like in an expensive store such as Pottery Barn, why not try to recreate the look yourself for a fraction of the cost?! That's what I always try to do and it definitely keeps our home looking cozy and seasonally appropriate without spending a ton of money unnecessarily!
I hope you enjoyed all these ideas of turning a builder grade home into something more. Be sure to check back often on my blog for even more DIY decor and inspiration just like this too!