Around this time of year when it starts to get chilly outside, I start craving a hot bowl of soup. Like I could literally eat soup every night and be just fine! And this creamy tomato basil soup is the perfect dinner option for a cold night!
I recently partnered with a company called Mad Dash Mixes and I could not be more excited to tell you guys about it! They make preparing soup for dinner even easier than you could have imagined!
All you do is order a mix from them and then add a minimal 1-3 ingredients and viola, your soup is finished!
It usually just takes 20 minutes to throw it all together. I'm telling you, these mixes are heaven sent for a quick weeknight dinner!
So my very first soup I tried was this creamy tomato basil soup and it did not disappoint. Keep reading to see just how easy it is to prepare and I just may have a coupon code for you to use on your order with them too!
This post contains affiliate links. Click here to read my disclosure policy.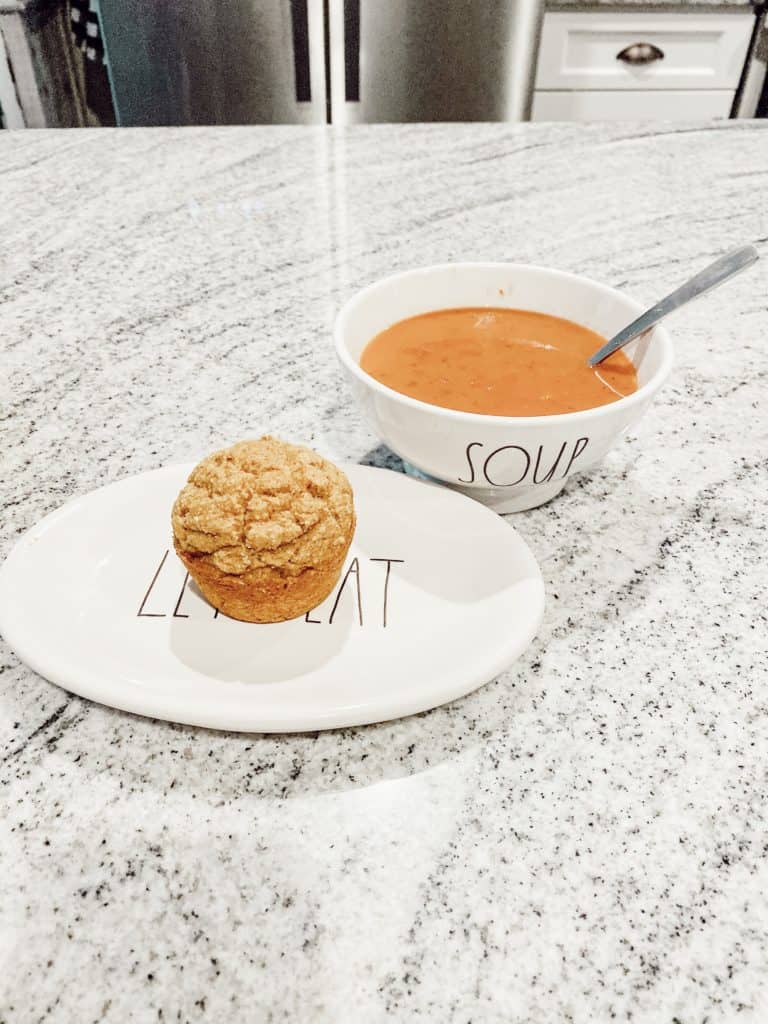 Ingredients Needed:
So all you have to do to create this delicious dinner or lunch is combine the mix with just three other simple ingredients:
2 10.75oz cans of tomato puree
1 1/2 cups of cold water
2 cups of whole milk (I didn't have whole milk on hand and just used our regular 1% milk and it turned out just fine!)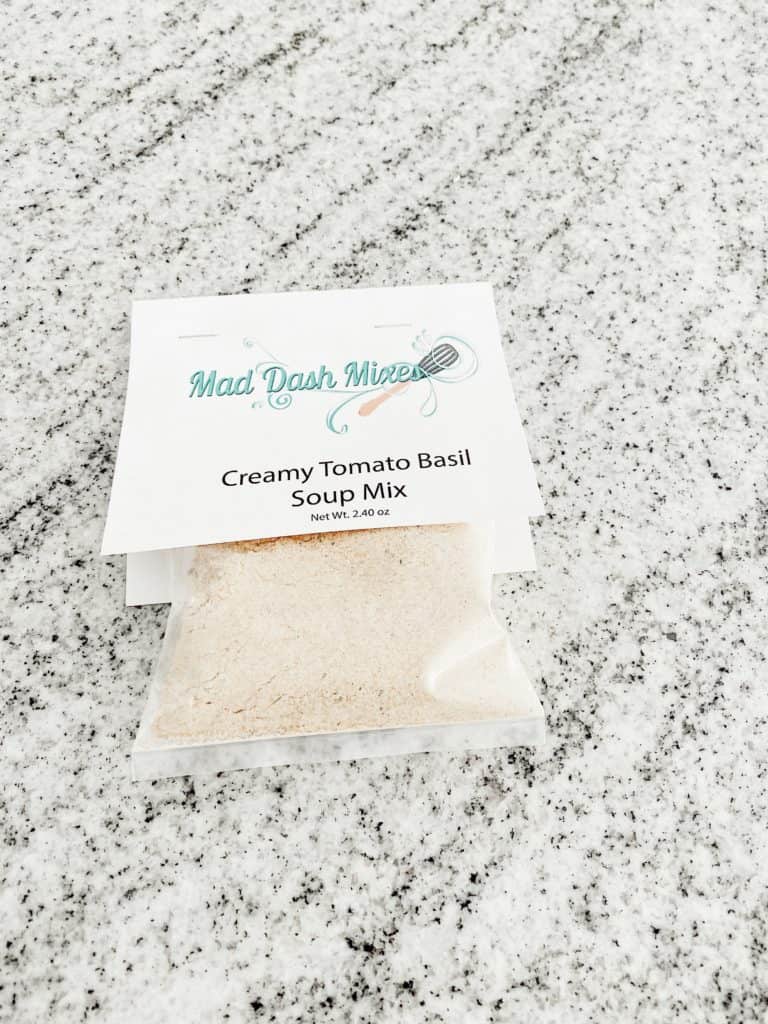 Directions:
After you combine all the ingredients, you just bring it to a boil and then let it simmer for just 10 minutes. How incredibly easy is that?! This soup would go perfectly with a grilled cheese sandwich.
I unfortunately did not have the ingredients for that, so I made these honey pumpkin cornbread muffins to go with it instead and it turned out delicious!
And the good news is that I also have a coupon code to share with you! Just use Charity10 when checking out for 10% off your total order. And these mixes are so cheap anyways, it's a steal!
Most mixes are only $6 a piece and you can't beat that, let alone subtracting 10% off as well! And did I mention that they don't just have soup mixes, but they have dips, desserts, sides, meat seasonings and even some gluten-free options as well!
These mixes would definitely make a perfect Christmas present! Click here to go to their website and view all the mixes they have to offer!