This weekend we decided to give our little bird feeder a much needed upgrade. I got a nice little bird feeder and stand from my mother in law for my birthday a few weeks ago. And while the stand was fine on it's own, we thought it would be fun to make something a little more custom and elevated for it. Plus, the wind around our house can get really bad sometimes and those stands don't usually hold up too well. Hence, the DIY bird feeder upgrade project was born!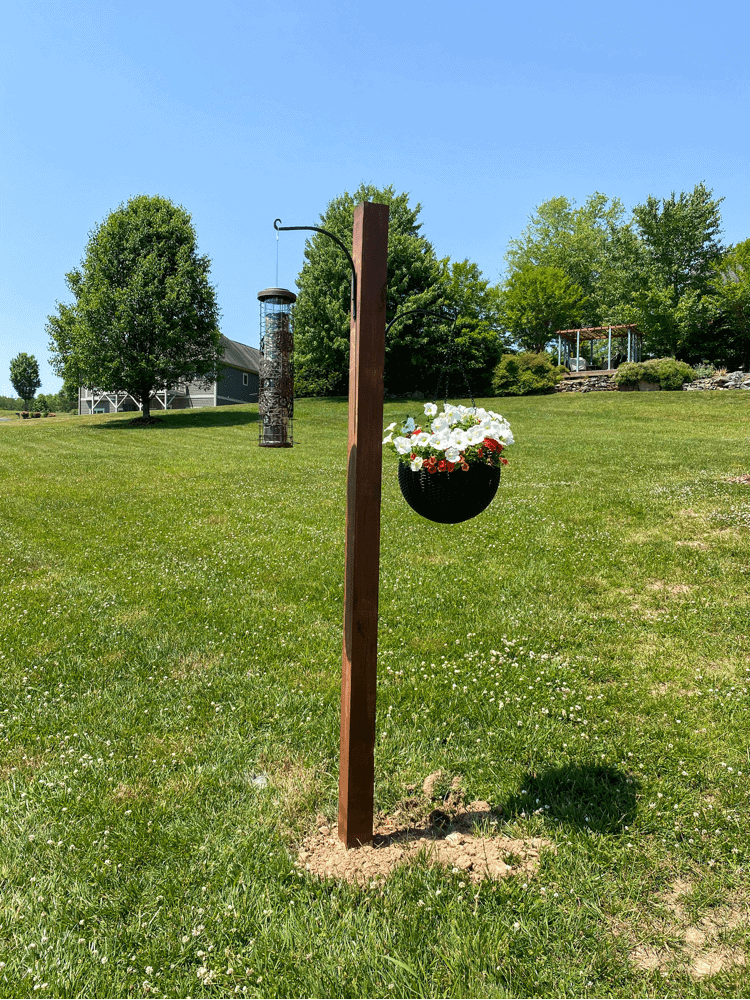 This post contains affiliate links. Click here to ready my disclosure policy.
Materials Needed:
Wooden Post, 4x4x8
Flowers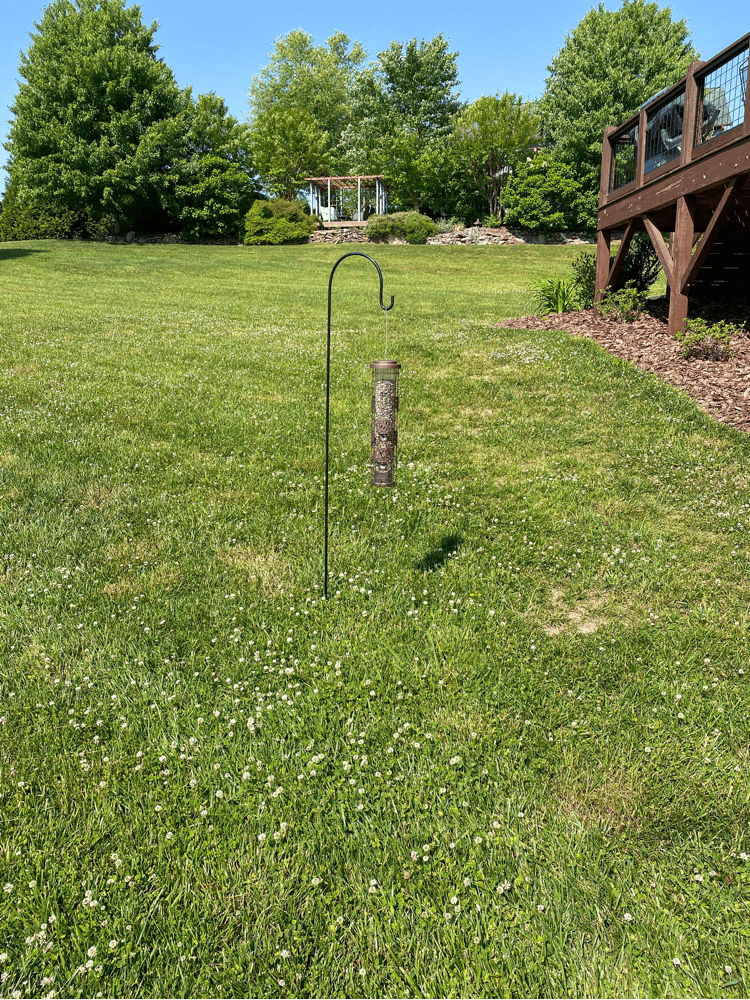 Set Up Wooden Post
The first thing we did for this DIY bird feeder upgrade was to dig a hole with post hole diggers in the spot where we wanted to hang it.
Then, we sat the wooden post inside the hole to make sure we dug it deep enough for it. After that, we filled in the area with quick setting concrete.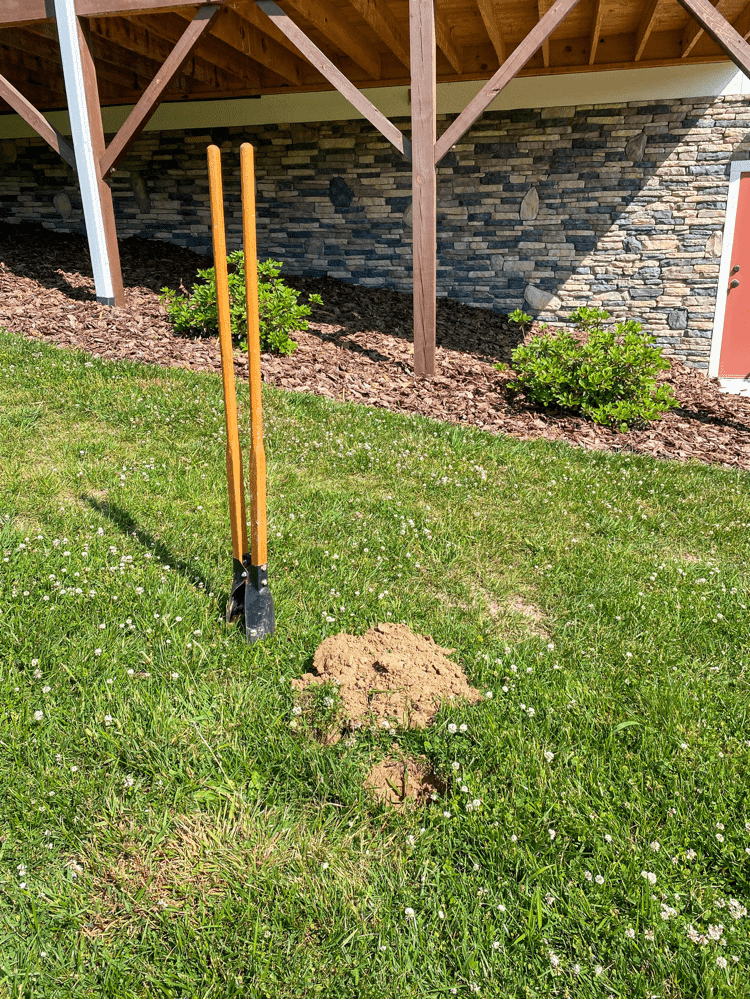 All you have to do for that is pour some of the material around the hole, and then water on top to activate it. There is no mixing required which makes it super easy!
If you remember, we did this method for our string lights at our old camper a few years ago.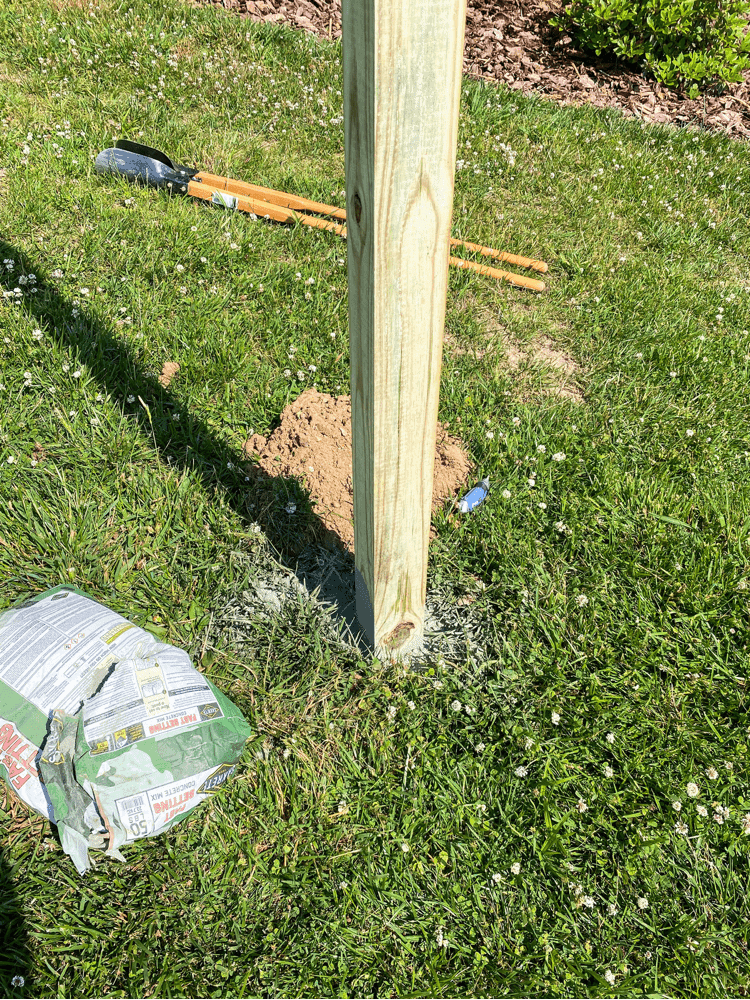 After activating it with water, we placed the dirt on top of it. We also ended up mulching a small spot around the post once we were done.
We had an extra bag leftover and thought, why not? It really made it look put together and finished the look perfectly.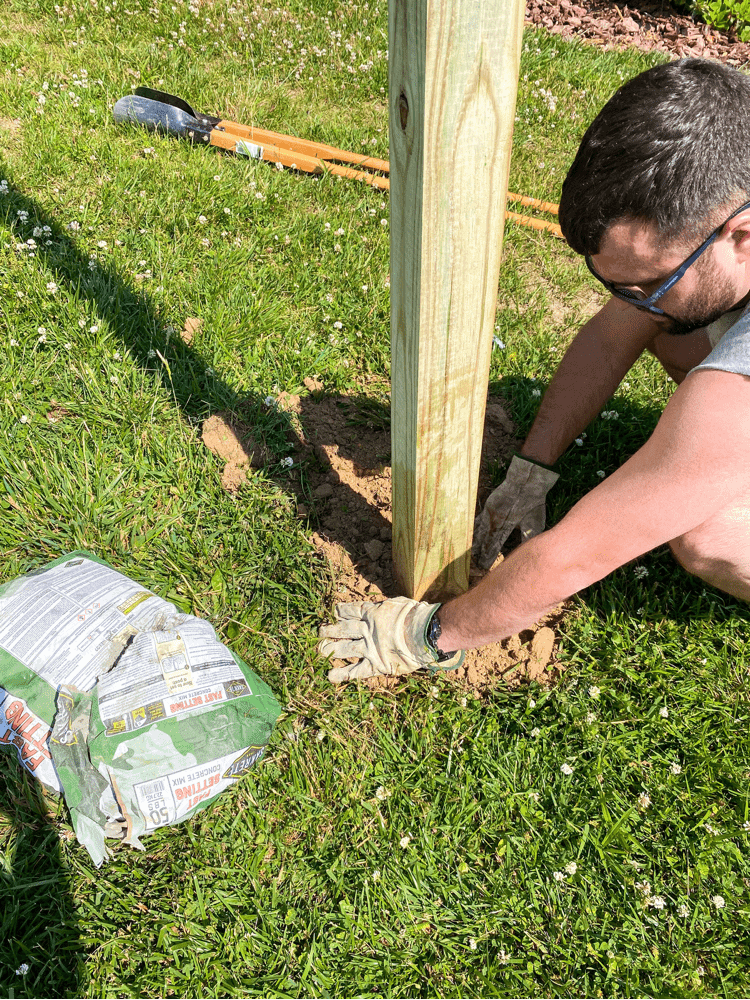 Stain the Wooden Post
After you have the wooden post securely set up, now you can stain it or paint it whatever color you desire! We decided to go with the same stain that we already have on our back porch.
Since this bird feeder is right off the porch, we wanted it to match and tie in together nicely.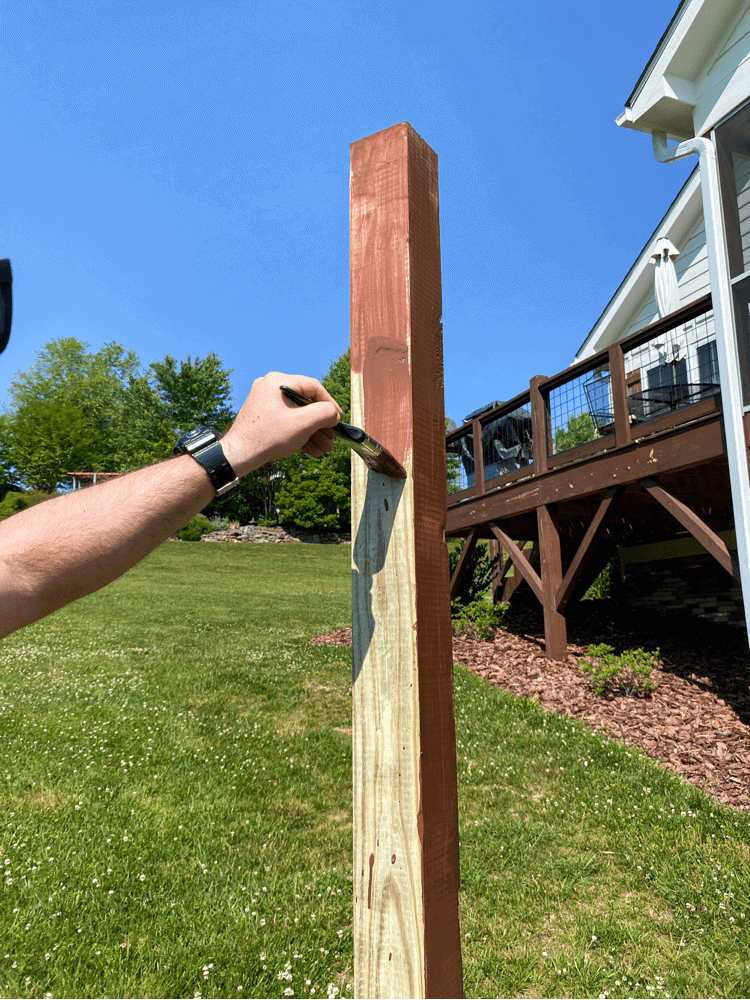 We used a Valspar stain in the color Classic Mahogany. We actually need to re-stain our back porch too. If you can see from the photo above, there are several spots where the stain is chipping away.
So I guess that will be another DIY project for a different day for us coming up soon!
Adding the Hooks to the Post
Next up is to add the hooks to the post. This is what we're going to use to attach the bird feeder to. We got two hooks because we wanted to add in a hanging basket of flowers to make it more aesthetically pleasing as well.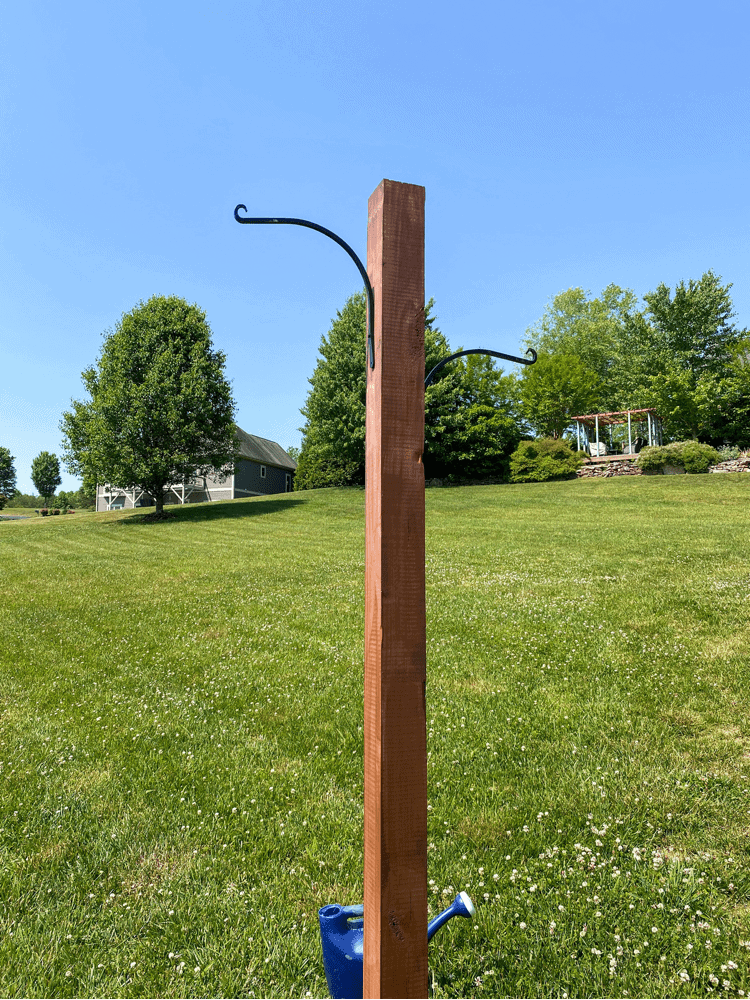 We also chose to hang them asymmetrical to make it more pleasing to the eye as well. I just love how it turned out and the hooks really tie everything in together.
We also upgraded the hanging basket to a more permanent hanging basket too. But, the container they already come in would have been just fine too. I just like how the basket we got also matches the hooks as well!

I linked the exact hooks we used above too, if you're interested. They are very sturdy and cheap! Also, If you want to see the whole process in action, check out the reel I shared on my Instagram here:
Well, I hope you enjoyed this little DIY bird feeder upgrade. This was such a simple, inexpensive upgrade to do and it really made the area look much nicer in my opinion.
Plus, the birds seem to like it much more than the first one too! And I will take that! It makes me happy to see them eating away on the new and improved bird feeder!