Don't you love a good, chippy sign?? I know I sure do, but unfortunately a lot of those good vintage signs come with a pretty price tag. So that's why I thought I would share with you all these vintage inspired fall market signs.
It all came together with just a few supplies and didn't cost much at all! I was inspired by my friend Jenn's Instagram Reel and that's where I got the idea to make these little cuties. My plan is to decorate my porch with them for Autumn!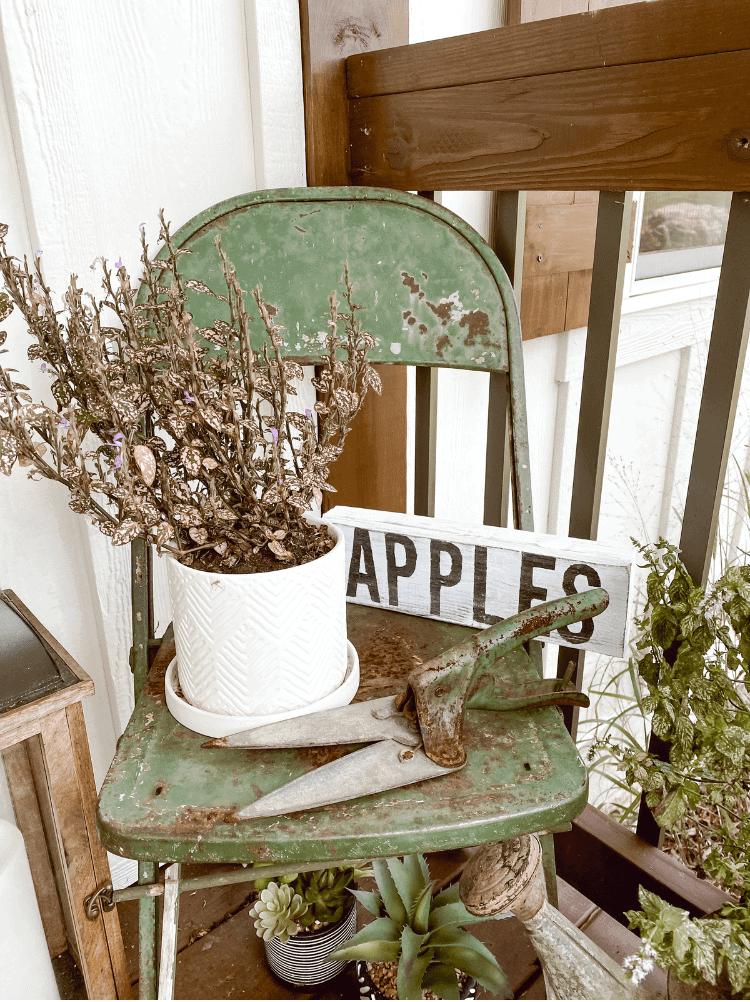 This post contains affiliate links. Click here to read my disclosure policy.
Materials Needed:
Wooden Boards, cut to your choice of length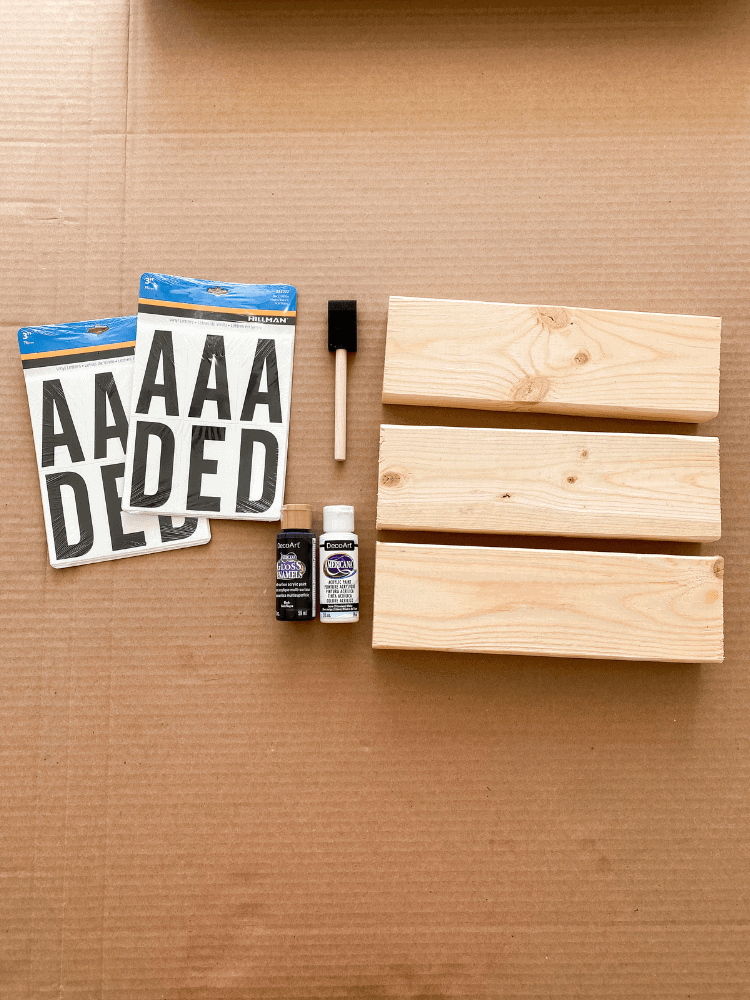 Cut Your Wooden Boards For The Signs
I was lucky and already had a bunch of scrap wood cut down to the same size. So therefore, I didn't need to use a saw or anything to cut down my boards with.
If you need to cut down your boards you have, you may also need a saw for this part. But I was just able to grab 3 of the same sized boards without any measuring or cutting! So talk about an easy DIY.
I will say the only downside was that since they were already pre-cut, I didn't have one long enough to do a "Pumpkins" sign. You could be better off pre-measuring and cutting them yourself to make sure you have enough room for what you want them to say.
Paint The Signs Black
The first step to these vintage inspired fall market signs is to just paint all the wooden boards black. I used two coats total for both sides and let them dry fully in between.
I just used the cheap foam brushes to paint the black on. No need for it to be absolutely perfect here because we are going to paint it white on top and then sand it.
So it doesn't need to be completely coated, unless you want it to if you prefer not sanding them down at the end.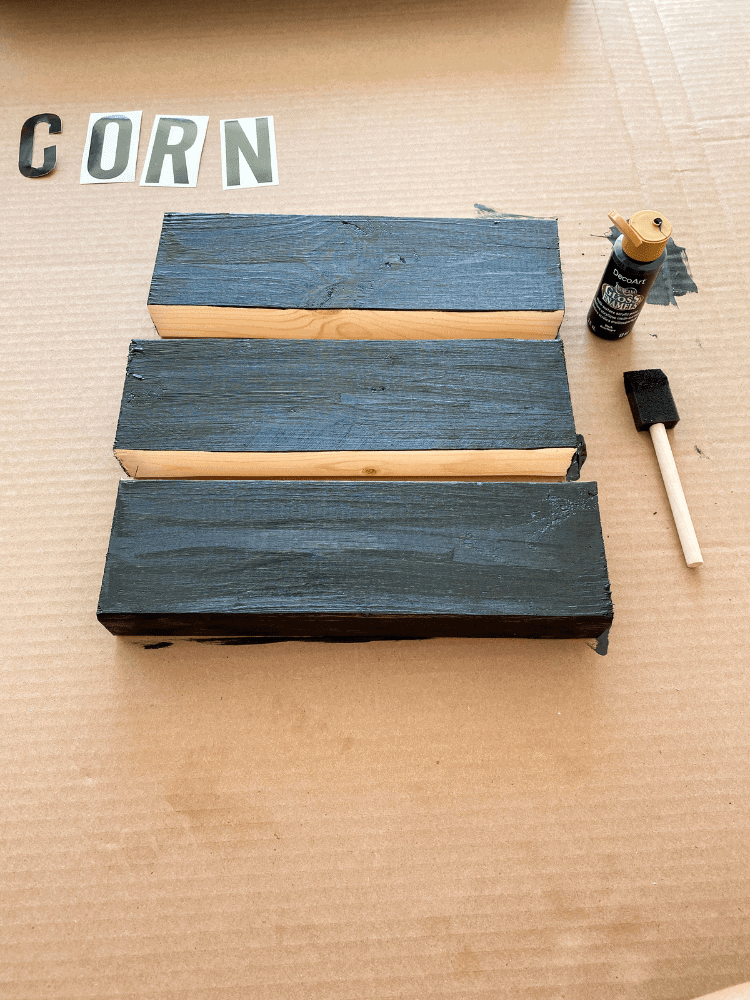 Cut Out Your Mailbox Letters
I did not realize that the mailbox letters had a white backing to them, so I had to cut them out so it would be just the letter itself.
If you wanted to use just some alphabet stickers instead, you definitely could and it may be a little easier. However, I liked the font of the mailbox letters. I felt like they fit the whole vintage vibe here a little more.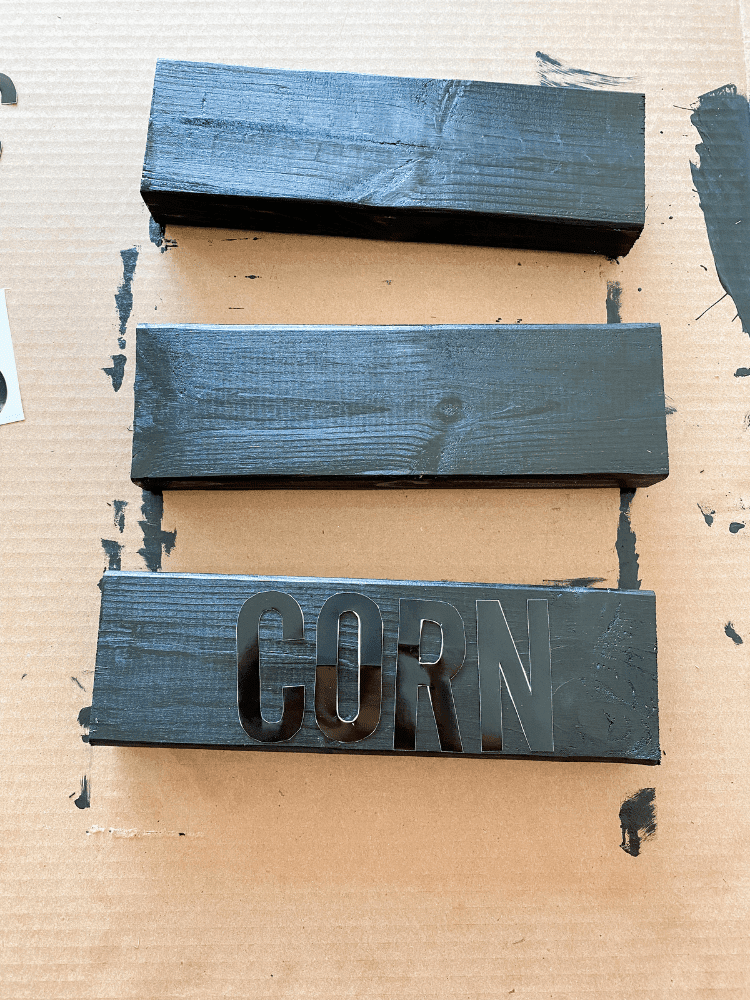 I then used fall produce terms to create these vintage inspired fall market signs. I decided on "Corn, Gourds, and Apples". Like I said above, I wanted to do "Pumpkins" too but it didn't really fit well on the size of the wooden boards I had already.
You could do as many or as little as you want and come up with really any kind of fall saying as well! Once you have came up with your saying, simply stick the mailbox letters on the sign where you want them to be placed at. But check and make sure your black paint is all dry before doing that.
Paint The Signs White
After you have placed the mailbox letters on the signs, you now need to paint over them with white. Again, I used two full coats here and let them dry completely in between.
Don't worry about going over the letters fully because after the paint dries here, you will peel the letters off!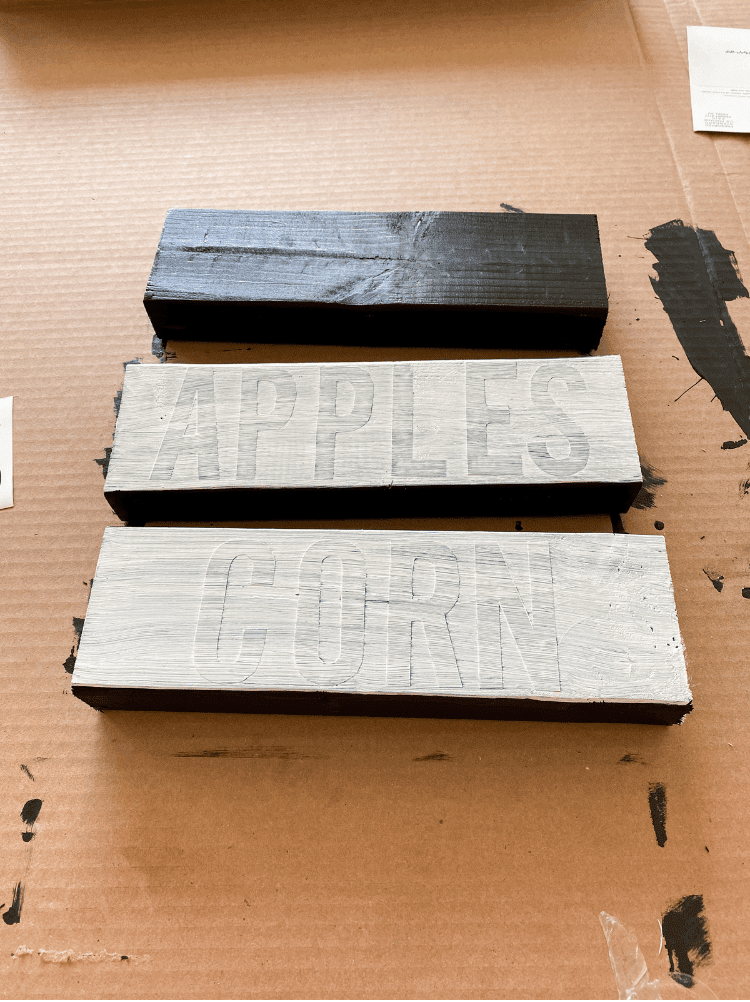 Peel The Letters Off and Sand!
The next step to these vintage inspired fall market signs is to peel the letters off. They should come up fairly easily. And don't worry if some of the white paint bleeds through on the letters.
They are supposed to look vintage and rustic. However, if there is a spot where a lot of paint bleed through, you could easily touch it up with a little black paint. I did have to do that to one letter, but the rest of them were just fine.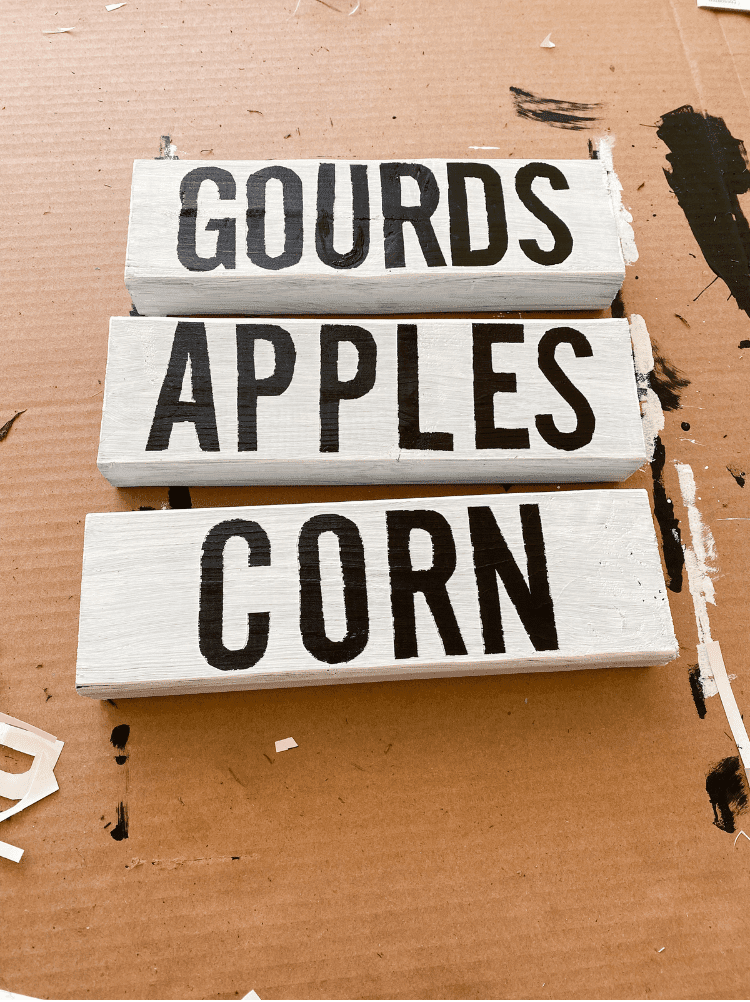 You can be done here at this step if you want. Or if you want to continue to make them look even more vintage, then let's sand them down! I just used a single piece of sandpaper and lightly sanded the signs down.
You could do as much or as little as you want to here. I liked having just a little bit of the natural wood color showing through, especially on the edges of the sign. I felt like that made it look really old and rustic!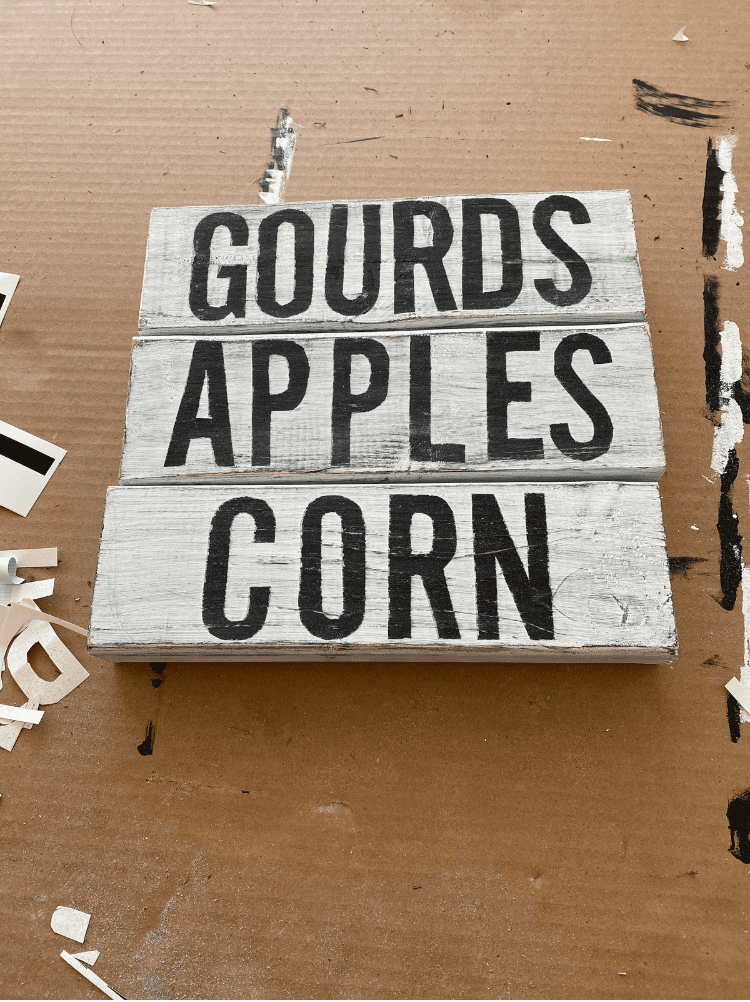 Conclusion
Well I hope you enjoyed this little easy tutorial of these Vintage Inspired Fall Market Signs! It was a lot of fun to make and only took me a couple of days. So really anybody can do it!
If you're looking for a simple DIY project, then try these out and let me know how it goes! I can't wait to start decorating my porch for fall with these adorable little signs!