This post contains affiliate links. Click here to read my disclosure policy.
Y'all know that here recently I have been obsessed with my Mad Dash mixes, and this Cranberry Pasta Salad was no exception! In fact, my husband was shocked to find out that I made this from one of my Mad Dash mixes.
He thought I made this dish from scratch! This would make a perfect Thanksgiving or Christmas side dish since it is so festive with the cranberries added to it.
And it is so easy to make and requires only a handful of extra ingredients in addition to the mix. Keep reading to see just how easy it is and to find out a special coupon code I have just for you to try Mad Dash Mixes out for yourself!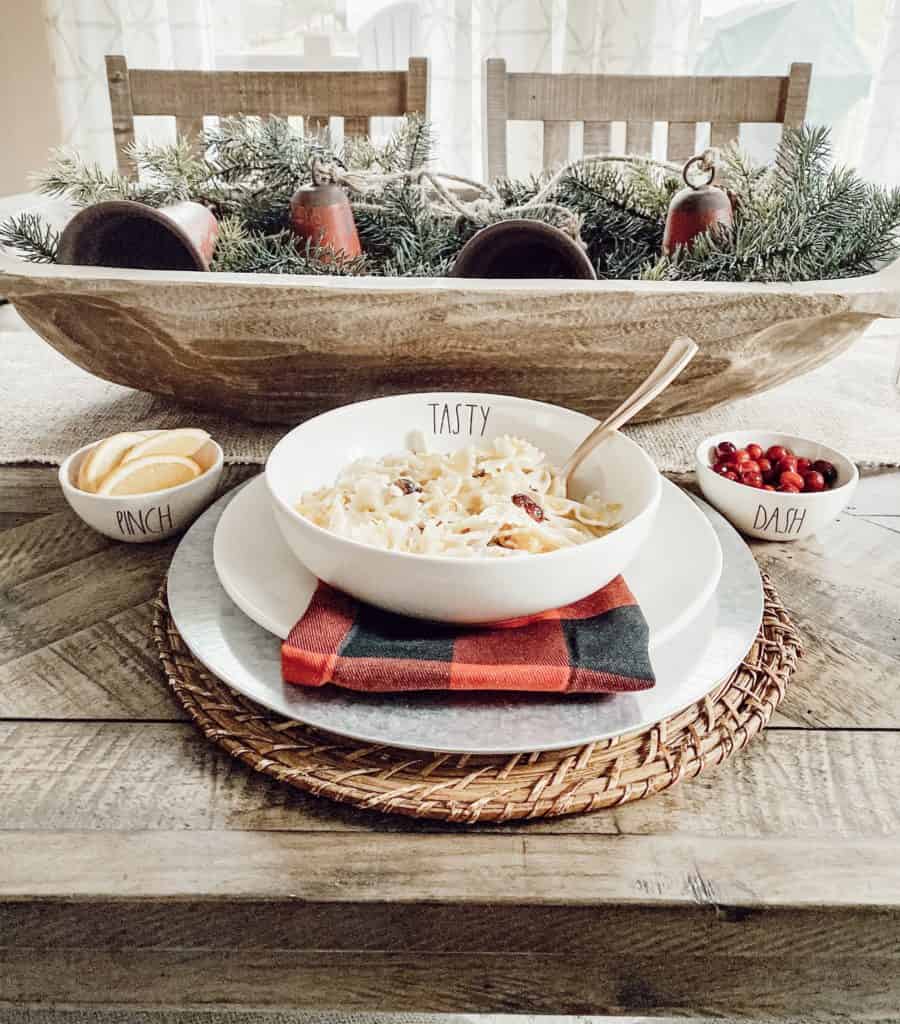 Ingredients for Cranberry Pasta Salad:
1/2 cup of mayonnaise
1 can of mandarin oranges
Rotisserie or canned chicken (I just used some chicken breasts I had on hand and shredded them)
Bowtie pasta (mix comes with a little pasta, but I wanted to add more so we could have leftovers too!)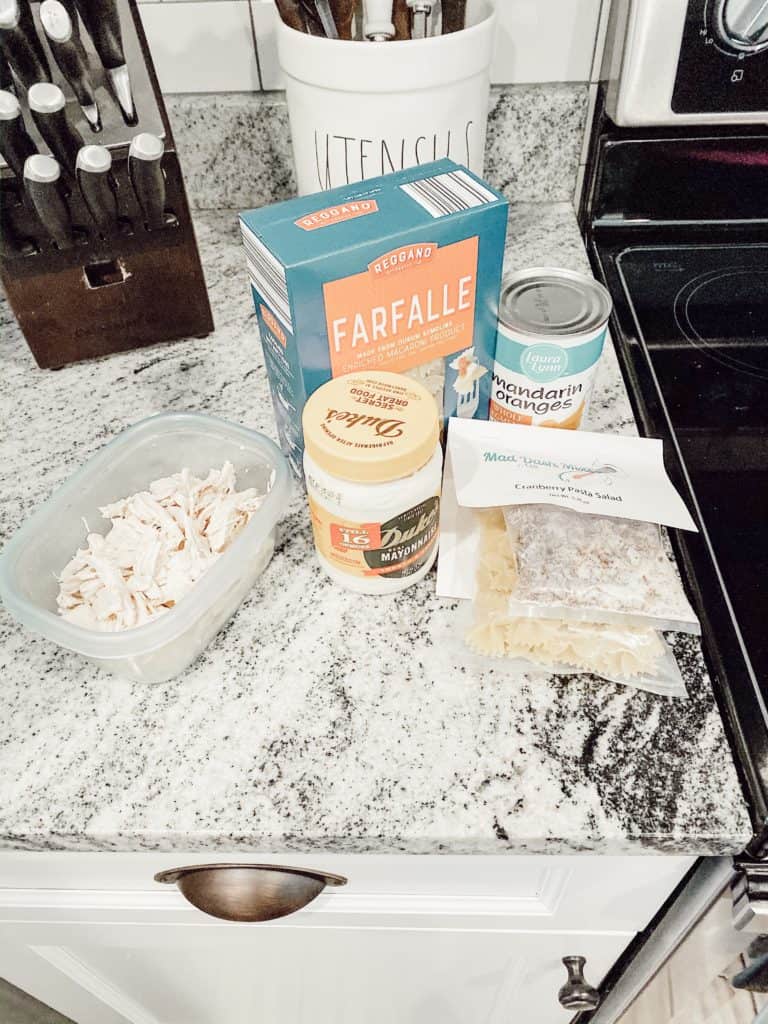 The first thing you need to do is boil your pasta according to your package directions. And if you're cooking chicken like I did, go ahead and cook and shred your chicken while your pasta is boiling as well.
While that's cooking, you can add the seasoning mix to the 1/2 cup of mayonnaise. Once your pasta and chicken are finished, add them to a large mixing bowl along with your mayonnaise/seasoning mixture. Then add in your can of drained mandarin oranges.
Mix together throughly and place in the fridge to let it chill for at least one hour before serving.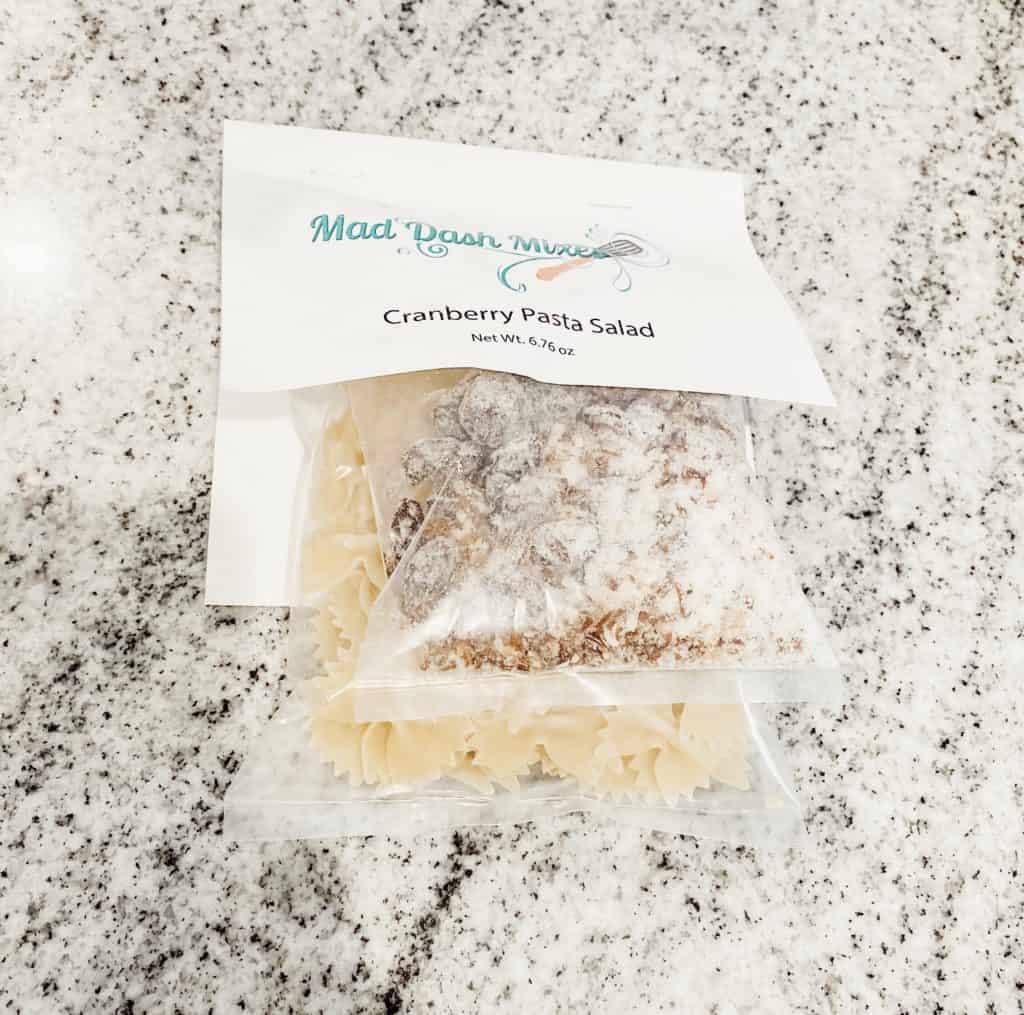 And that is all you have to do! I like how you have to have this one chill for an hour. That way I can prepare dinner a little earlier and then sit back and relax while it's chilling!
This would also be great for lunch too because it's not too filling. To try out this cranberry pasta salad, or any other of their amazing mixes, be sure to use code "Charity10" for 10% off! Like I said above, they are so perfect for the holidays!
Whether you're making them for your family gatherings or giving them away as gifts (I'm doing a little of both), you can't go wrong! Be sure to head to their website to view all of their amazing mixes and you should definitely order you some to try out for yourself! You will not regret it, I promise!