Are y'all ready for the easiest fruit cobbler recipe ever?? I am obsessed with fruit cobblers, especially during the summertime. But sometimes, I just don't have the time to make one completely from scratch. So that's why I love to use my Mad Dash Mix of fruit cobbler to make preparing this amazing dessert even easier! Keep on reading below to see just how you too can make the easiest (and tastiest) fruit cobbler ever!
This post contains affiliate links. Click here to read my disclosure policy.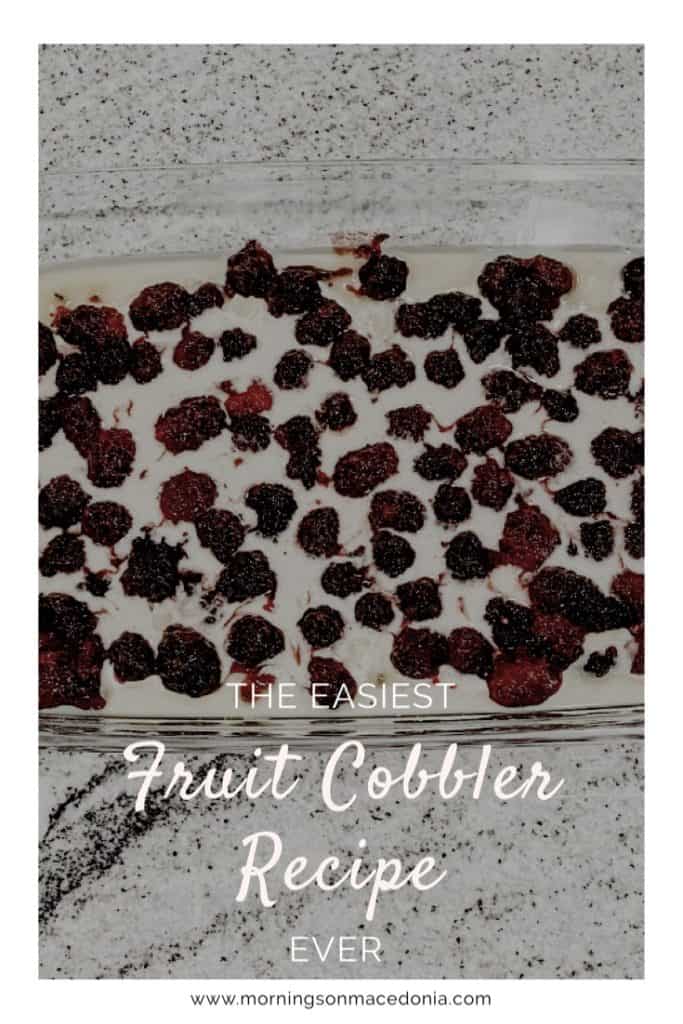 Ingredients:
3/4 Cup of Milk
2 Cups of Fresh or Frozen Fruit
1/2 Cup of Butter
Mad Dash Fruit Cobbler Mix (This mix comes with actually two mixes inside it. One is for the batter and one is for the fruit)
Vanilla Ice Cream (optional)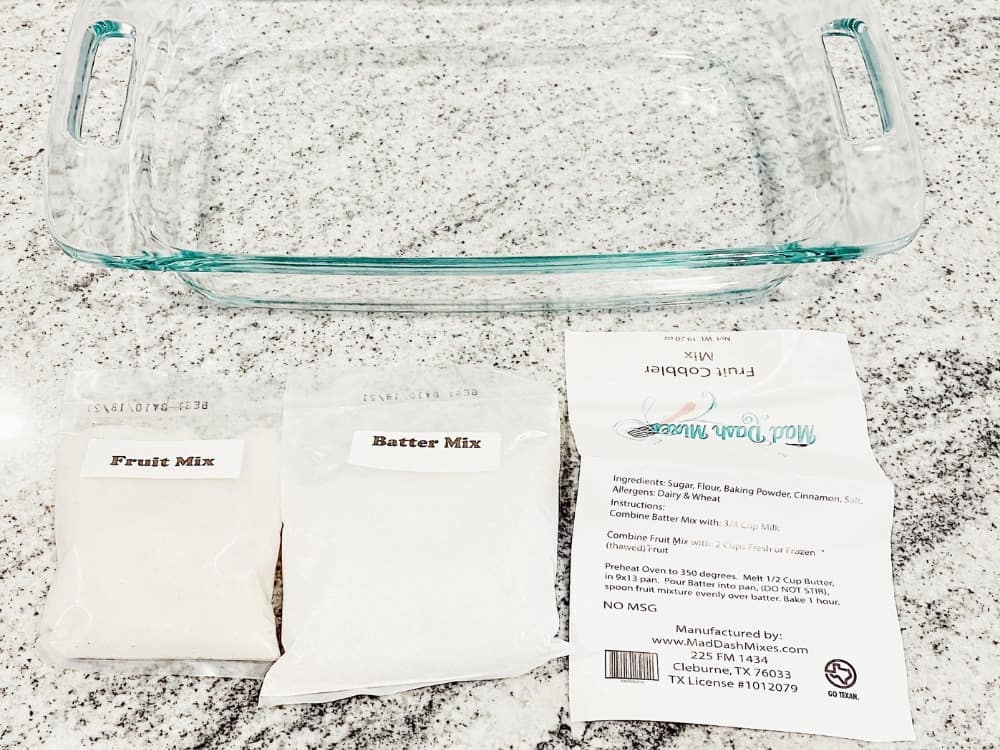 Make The Batter:
The first thing you want to do is combine your batter mix with just 3/4 milk and that's it for the batter! How incredibly easy is that?!
So much better than hand measuring out all the other batter ingredients and making it from scratch.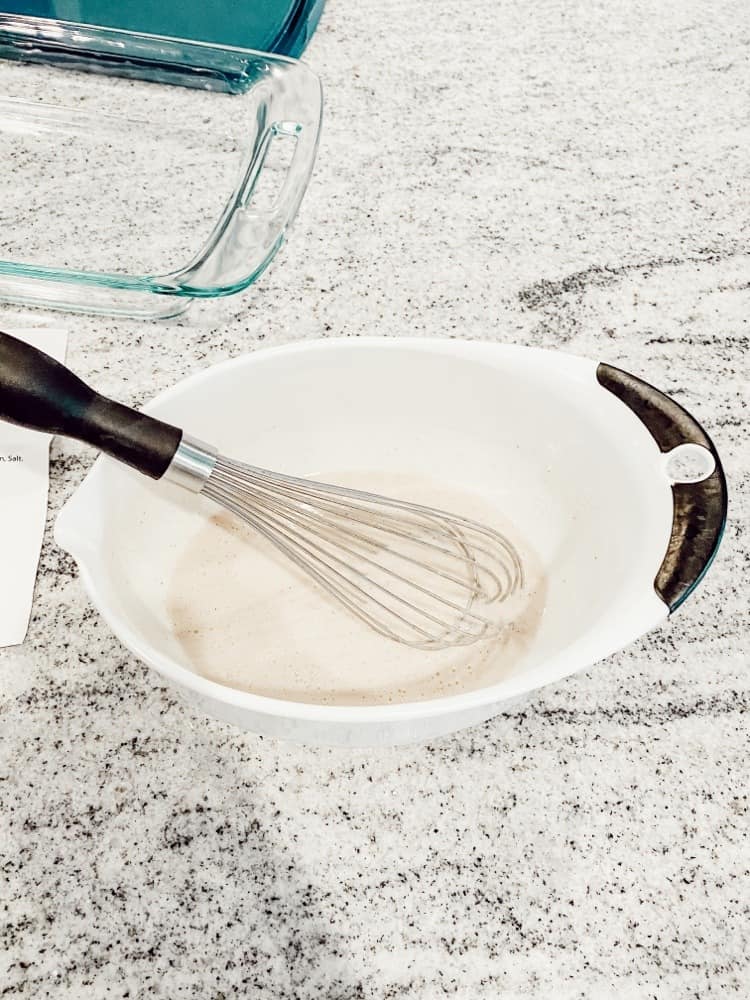 I love how quick and convenient Mad Dash Mixes are. They literally take all the hard work out of cooking and baking which makes it much more enjoyable!
Make the Fruit Mix:
After you make the batter, set it aside for just a few minutes while you make your fruit mix. To do this, all you need is the fruit mix from Mad Dash Mixes and 2 cups of fresh or frozen fruit.
If you use frozen fruit, just be sure that it is completely thawed out at first.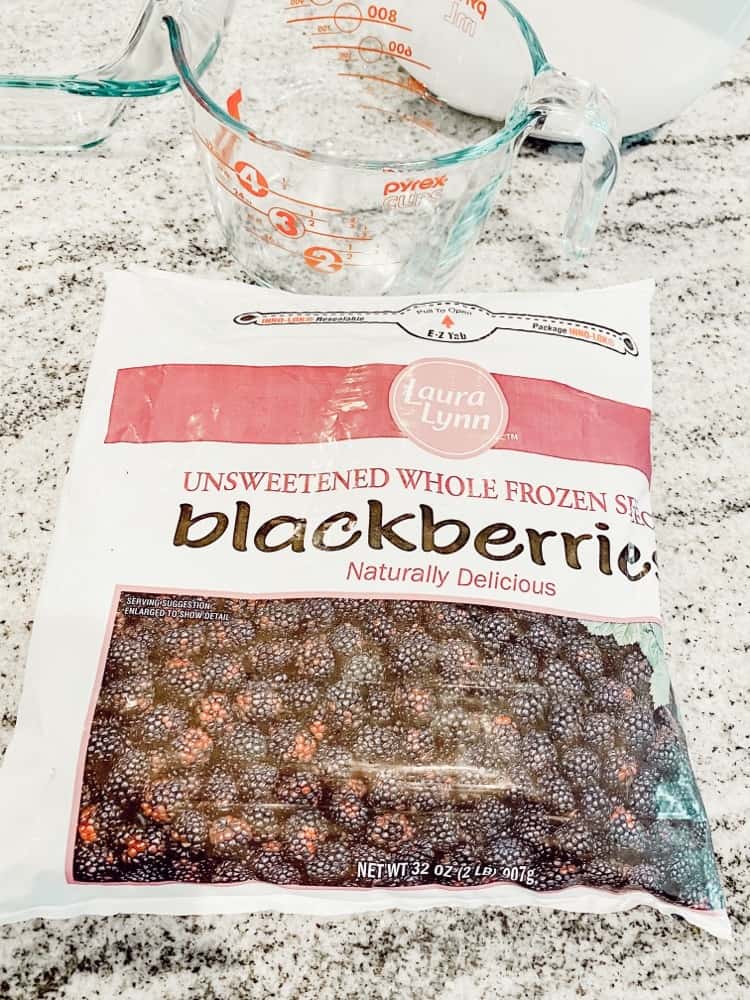 I love how you can choose whatever fruit you want for this recipe. I chose blackberries because nothing says summer to me more than blackberry cobbler!
But you could also do strawberries, peach, blueberries, etc. The possibilities are endless!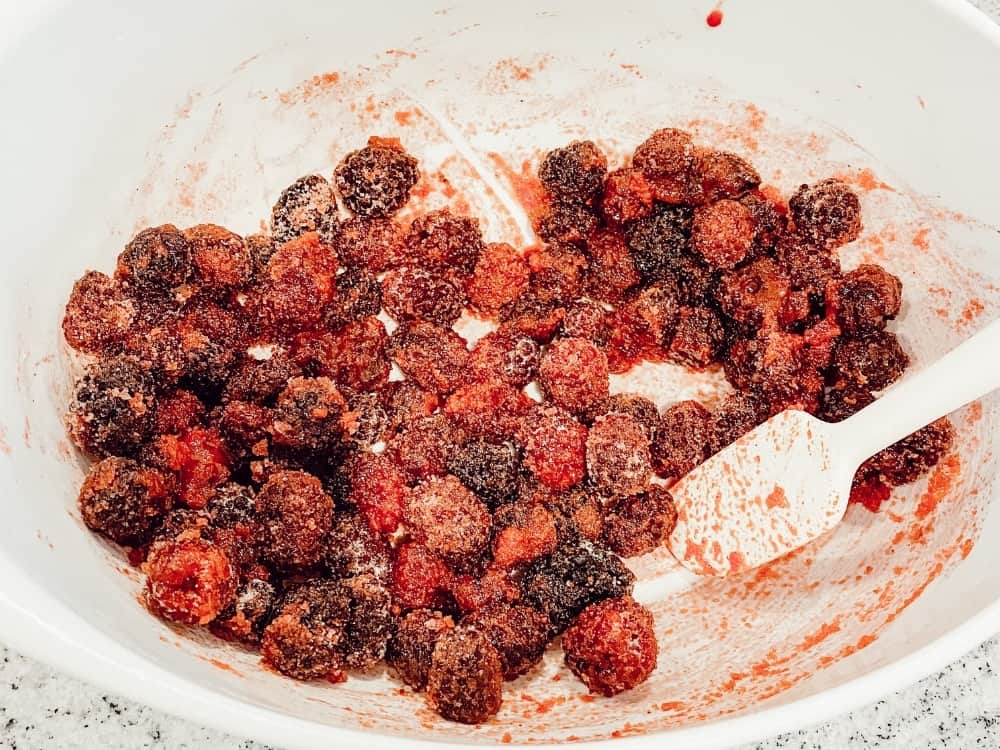 Making the Cobbler:
Now you're going to want to melt the 1/2 cup of butter and pour it all into a 9×13 pan. Then, pour in your batter mixture and DO NOT STIR!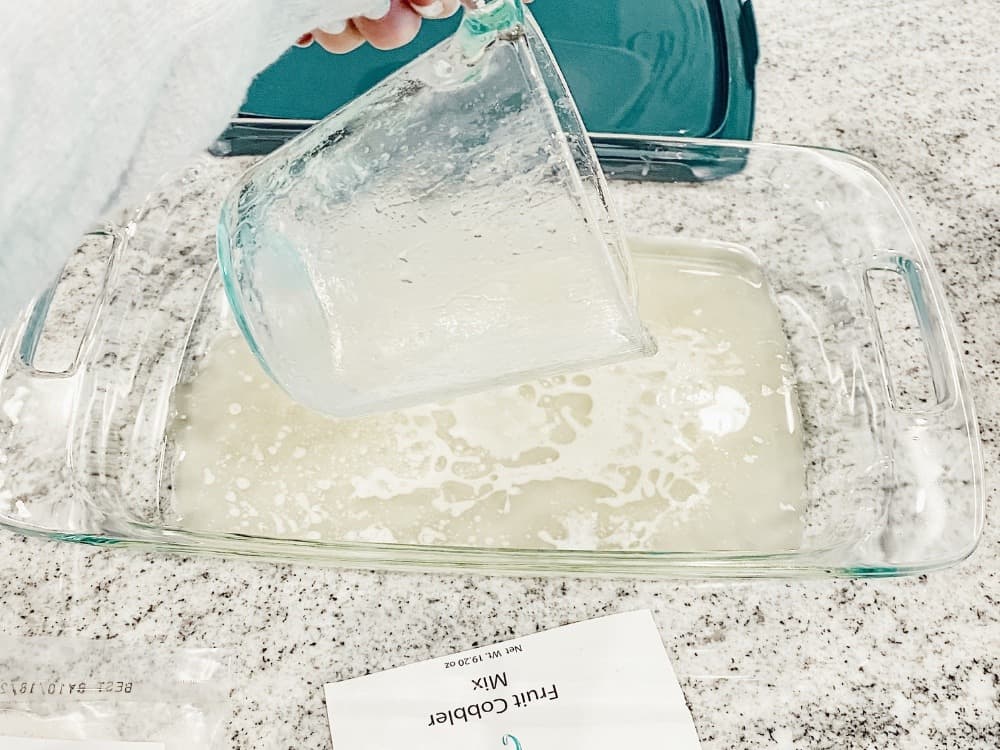 After the butter and the batter is in the pan, carefully spoon the fruit mix all over the top of the mixture evenly.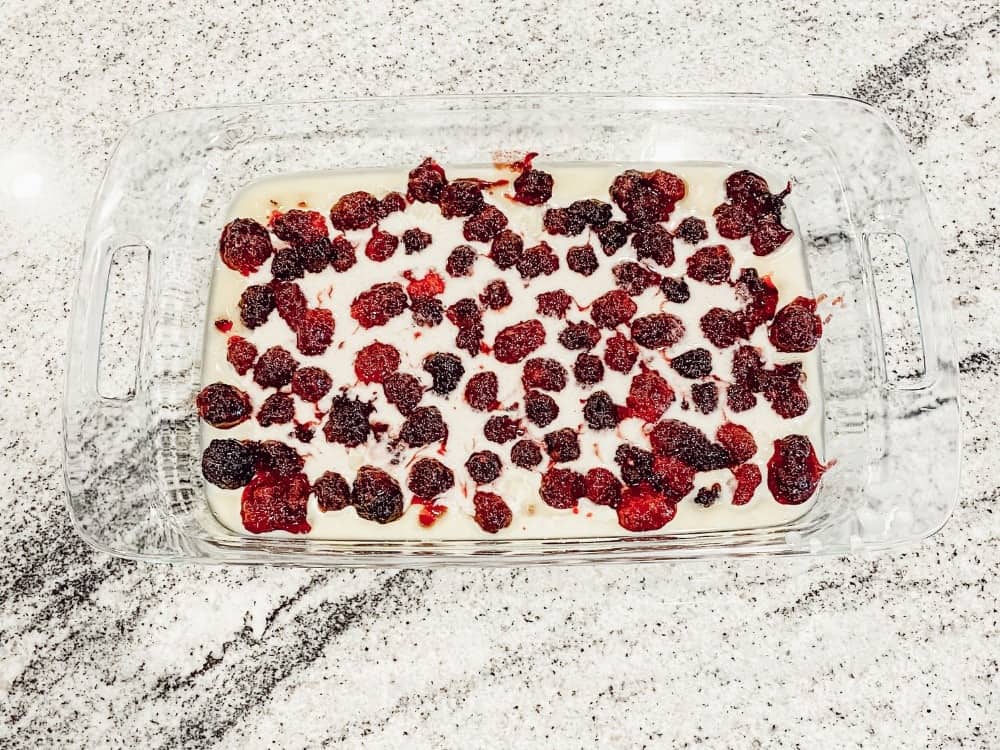 Bake the Cobbler:
After you've spooned the fruit mix on top, it's now ready to go in the oven. Place into a preheated oven of 350 degrees and bake for one hour.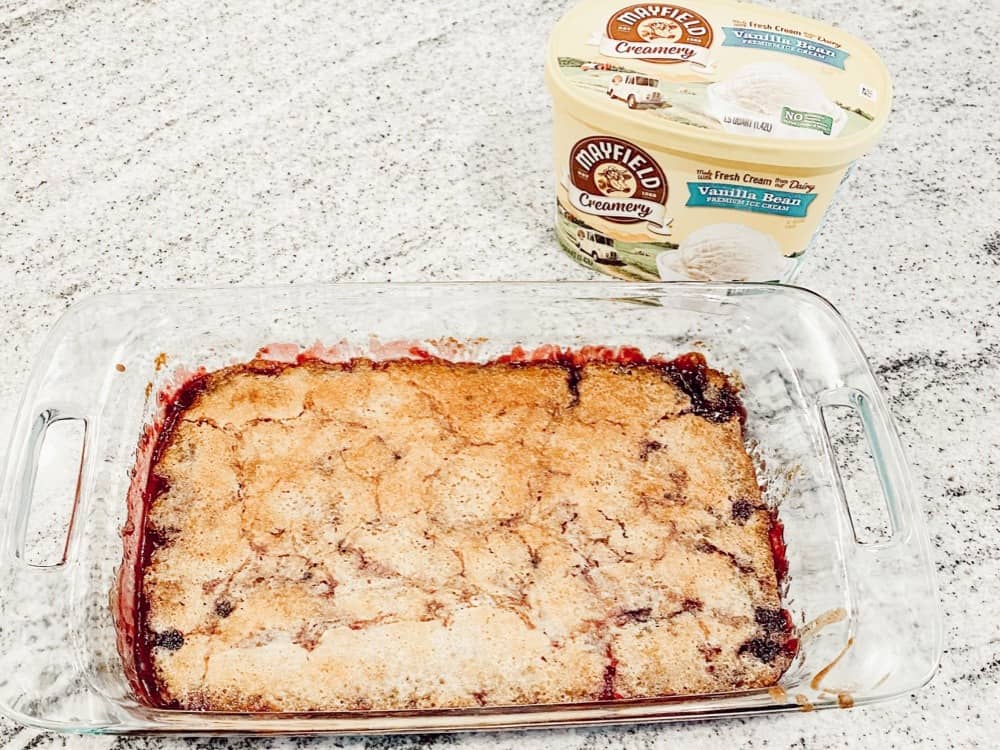 I mean, can this fruit cobbler recipe get any easier?! You just need minimal ingredients and just one hour of baking time and viola!
You are done and have a beautiful fruit cobbler that everyone will think you made from complete scratch! And I haven't even shared the best part yet with you all!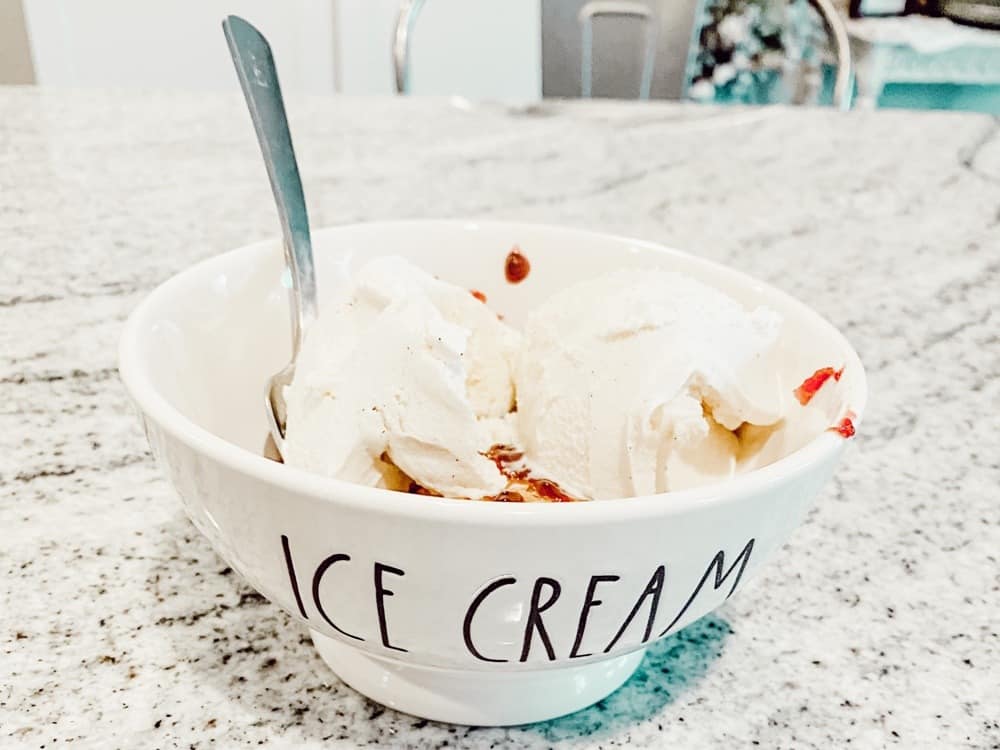 I have a coupon code for you to use with Mad Dash Mixes. Just use code "Charity10" to save 20% off your entire order! I am telling y'all once you try these mixes, you will be hooked like I am.
If you missed some of my previous posts about Mad Dash Mixes, be sure to check them out here too: Cranberry Pasta Salad, Cheesy Chicken Enchilada Soup, Key Lime Pie Parfaits, and Creamy Tomato Basil Soup. And if you used them before, let me know which mix is your favorite too!