So, as you may already know, I am a sucker for anything from the Target Dollar Spot. You just can't beat cute decor and cheap prices!
It's a win-win! I found the adorable galvanized metal house frame there last year and decided to turn in into a showcase for an ornament.
With just a few items and dollars, you can create this beautiful Christmas showpiece as well! See just how I created this easy DIY of a Target dollar spot hack!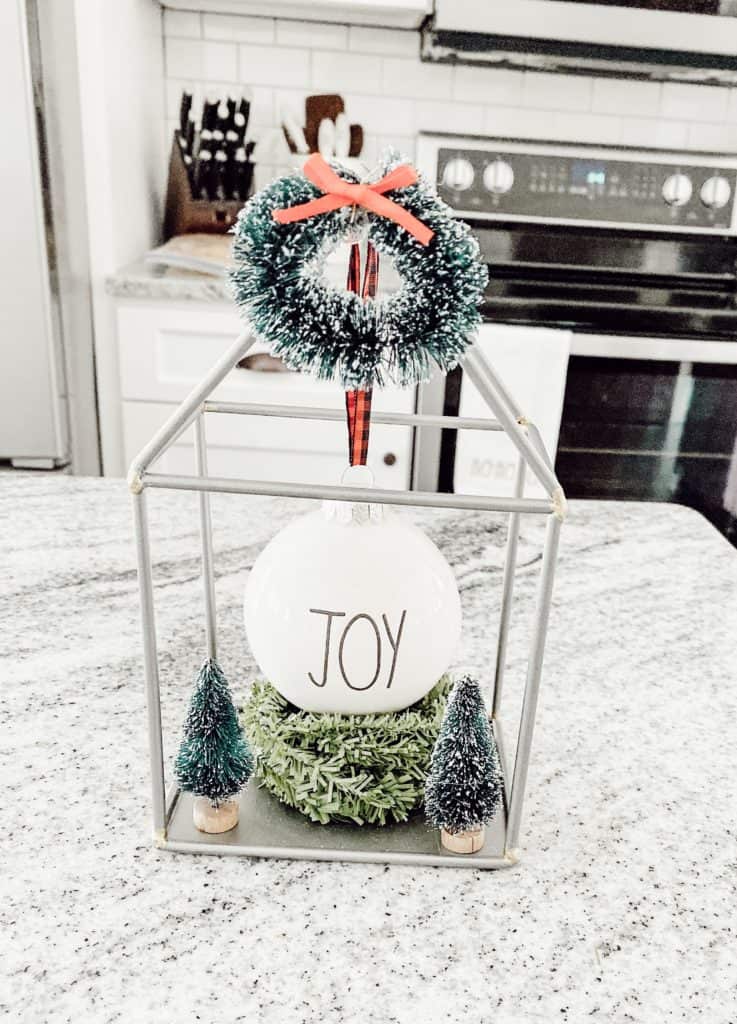 Supplies Needed:
Galvanized metal house frames (I haven't seen any this year at our local Target yet, but hopefully they will make a comeback since they were so popular last year!)
A special ornament you want to showcase (I just used an extra Rae Dunn one I had on hand- big surprise there!)
Glue dots
Extra garland for below the ornament (optional)
Little wreath and tiny bottle brush trees (also found in the Target Dollar Spot as well)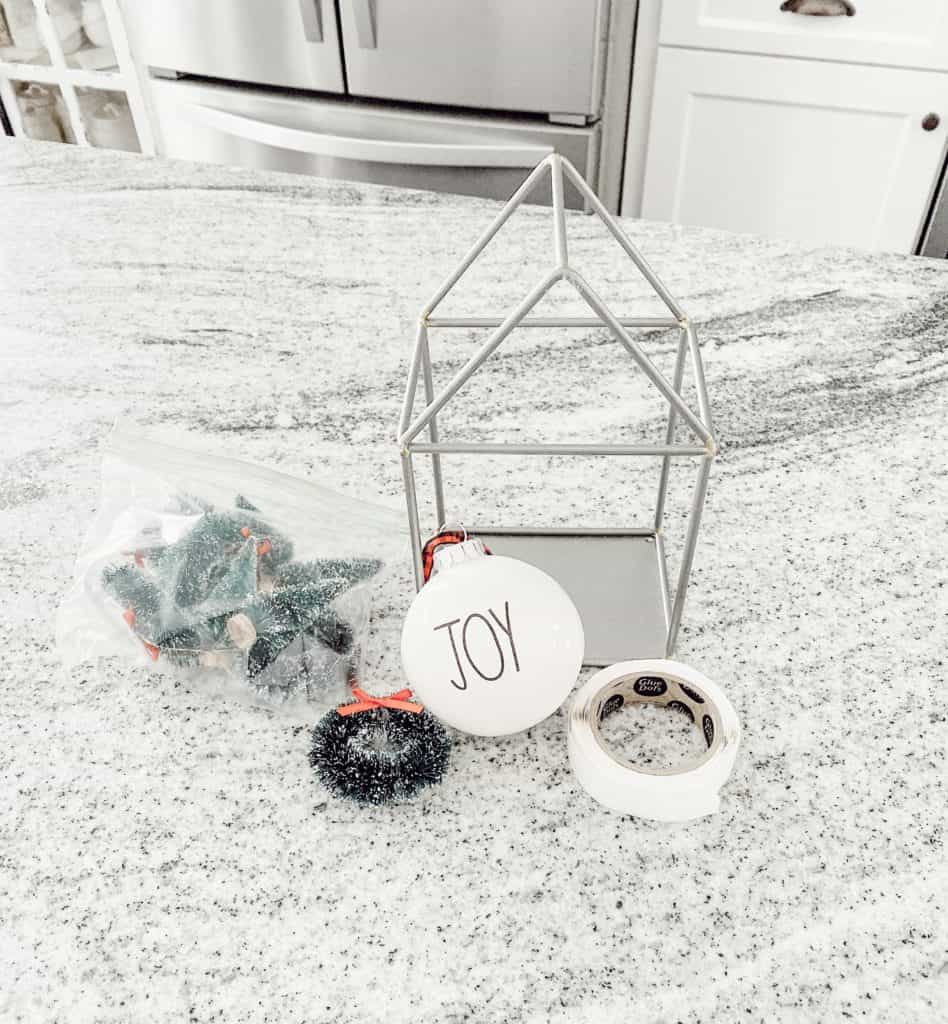 Okay so after you have everything you need, just simply tie your ornament to the very center of the house up top. Then, add a glue dot to the very front of the house.
This will be where your wreath will go.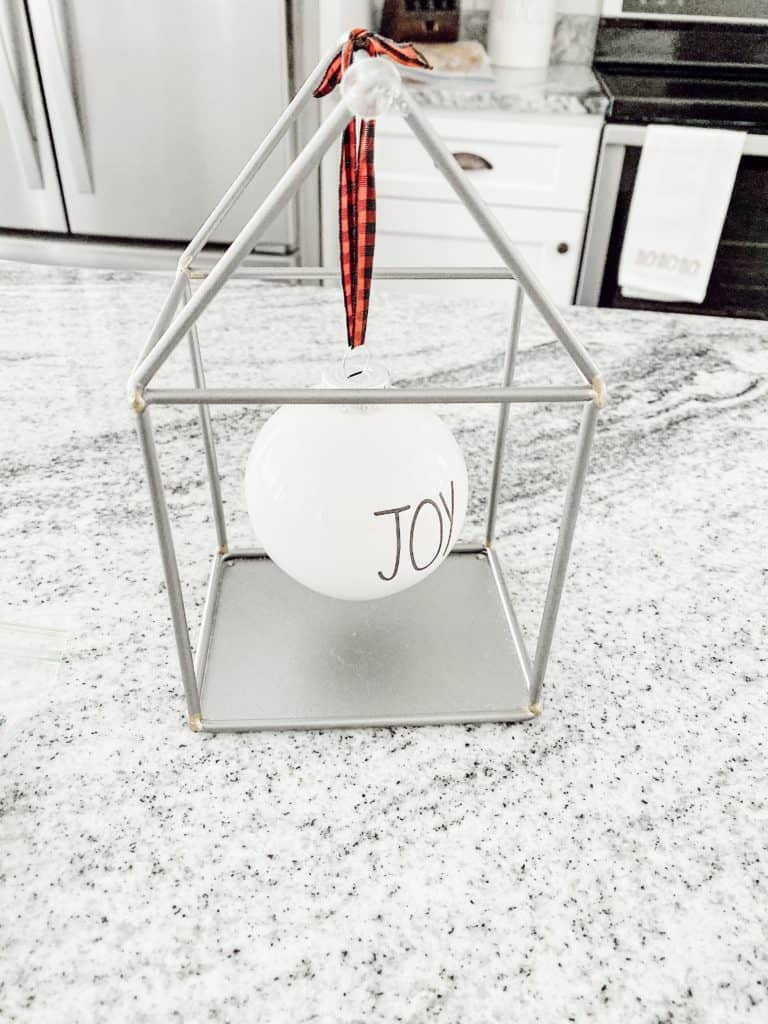 So then glue your wreath to the top of the house and add little bottle brush trees to each side of the ornament if you want. I noticed my ornament kept turning around and wouldn't stay centered.
So I found some leftover garland I had laying around and wrapped it up to form a small wreath to place under the ornament. This helped to stabilize it and prevent it from turning around.
Depending on what kind of ornament you use for this project, you may want to do that too.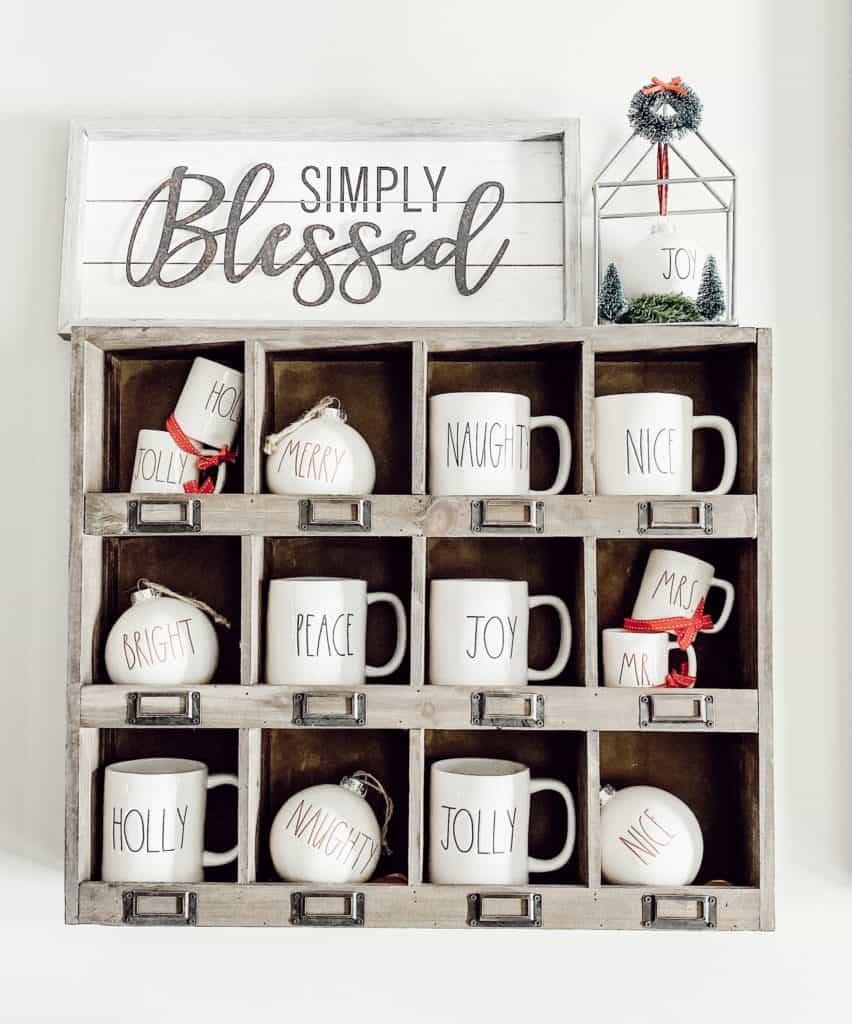 I just love doing simple and easy Christmas projects like this! Kinda like my simple and easy Faux Christmas Planter display!
And if you make one too, let me know, I would love to see it! It's the perfect quick and easy project for Christmas decor! This was the perfect dollar spot hack in my opinion!