A couple of weeks ago, I made this delicious cream cheese pound cake for Mother's Day. This is one of my go-to recipes whenever there is a special occasion to celebrate!
This pound cake is extremely moist and has the perfect crunchy crust to it. I honestly haven't found a better recipe before. I found the original recipe from The Food Charlaton.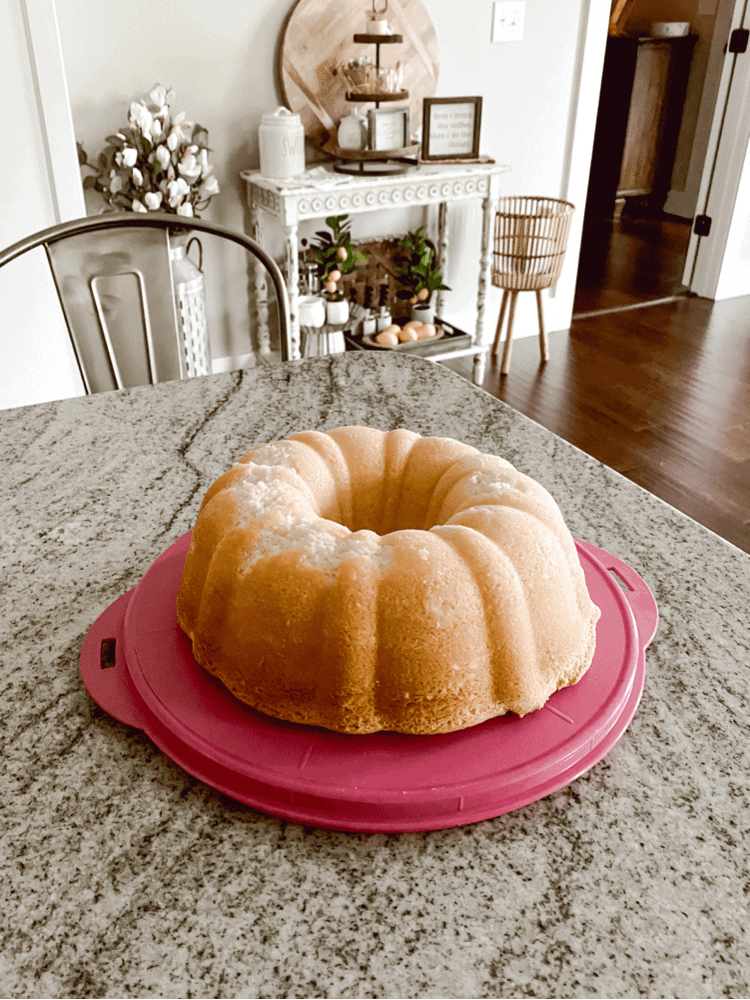 I kept it pretty much the same, although I do not add in the vanilla glaze as the original recipe calls for. I like to just make some homemade whipped cream and sugared strawberries to accompany it with.
Or sometimes I just make the pound cake by itself and that's it. Honestly, it doesn't really need anything to go with it. It's so delicious by itself!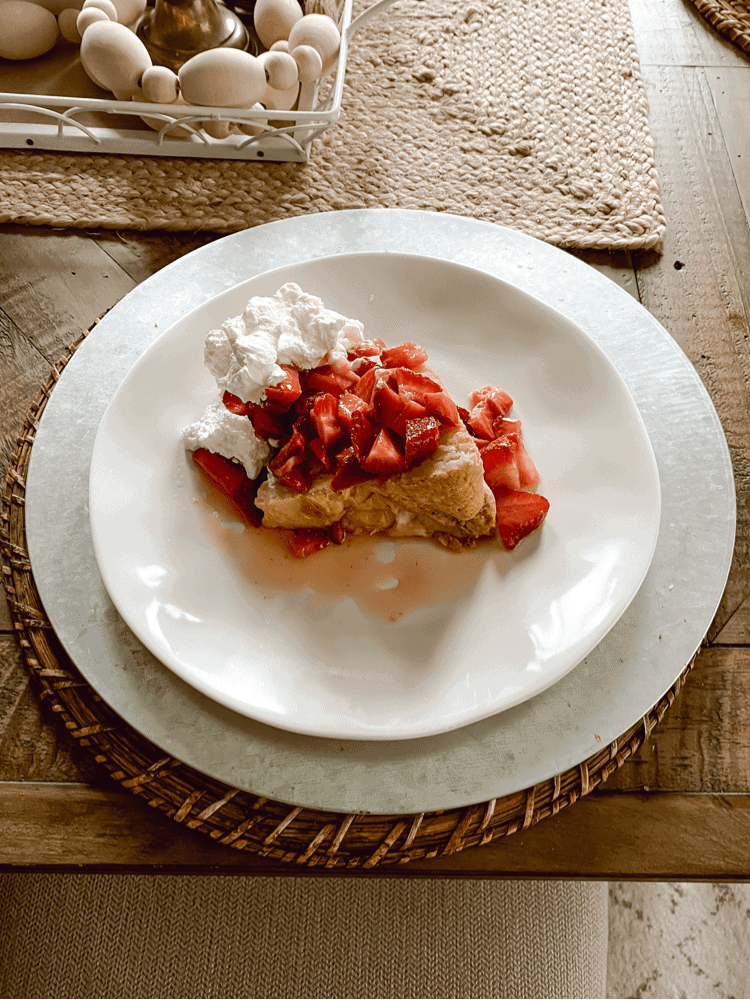 Grease the Bundt Pan
I think the most important step to this recipe is to grease the bundt pan. You don't want the cake sticking to the pan after you bake it so do not skip this step.
The original recipe calls for just regular old cooking spray to grease it with. But, in my personal opinion, I think greasing it with shortening and then sprinkling flour on top works best!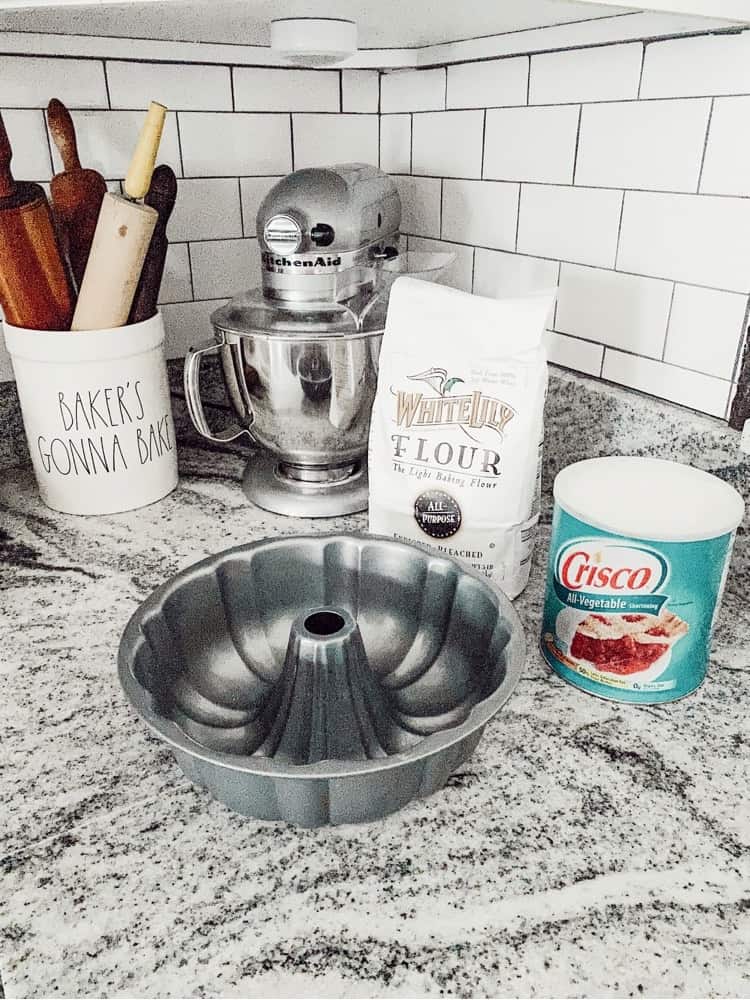 Using Cake Flour
Another very important part to this recipe is to use cake flour. Not regular flour. This is crucial to the overall pound cake.
And be sure to use the spoon and level technique when measuring it out. I use a spoon and fill up a baking cup until I get the desired measurement.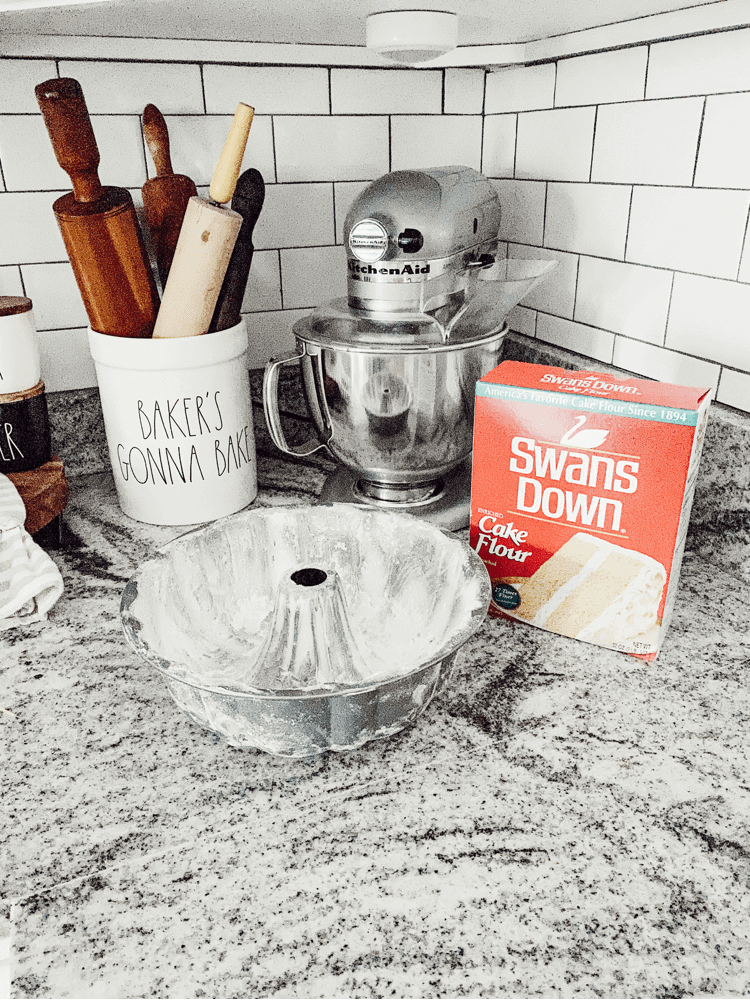 If you just get a measuring cup and scoop it into the cake flour, you will probably end up using too much and the cake will not bake right.
So be sure to do this necessary step before mixing all the ingredients together!
Mixing the Cake Together
Another important thing to consider is the amount of time it takes to beat together the cake mix. Be sure to pay attention to the specific times below in the recipe.
You want to make sure you are mixing it long enough to beat all the air out of the cake.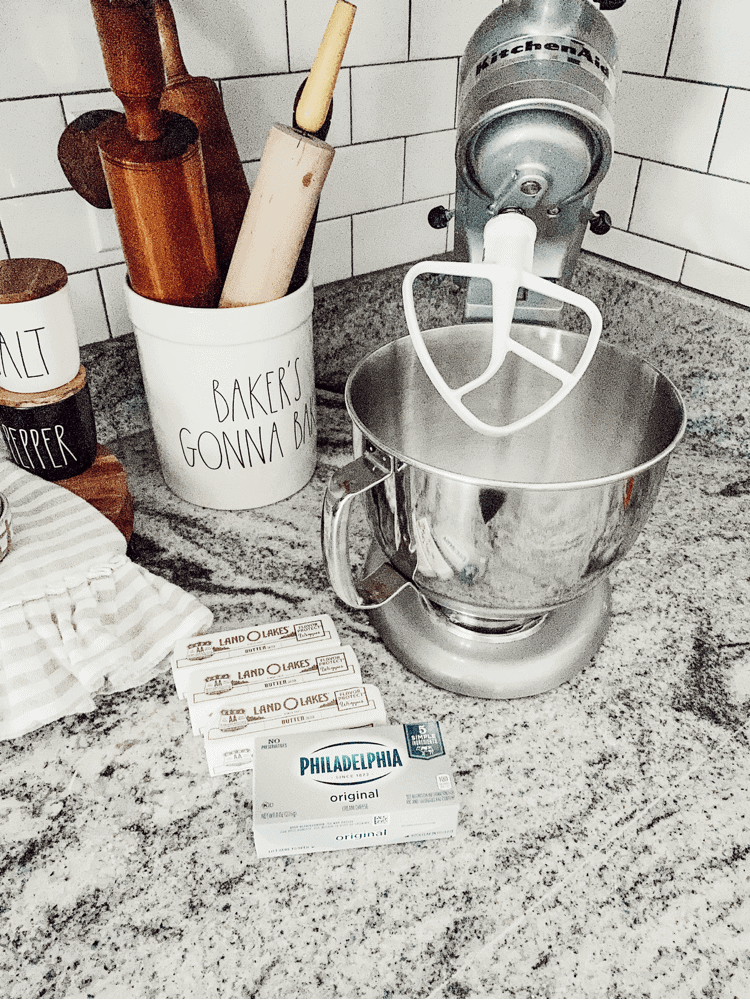 Also, be sure to add in eggs, one at a time and mix thoroughly in between each addition. The batter will be a little thick when you are done mixing it, but don't worry.
That's how it is supposed to be! I just use a spatula to go over top of the bundt pan and try to make the top as smooth as possible before baking it.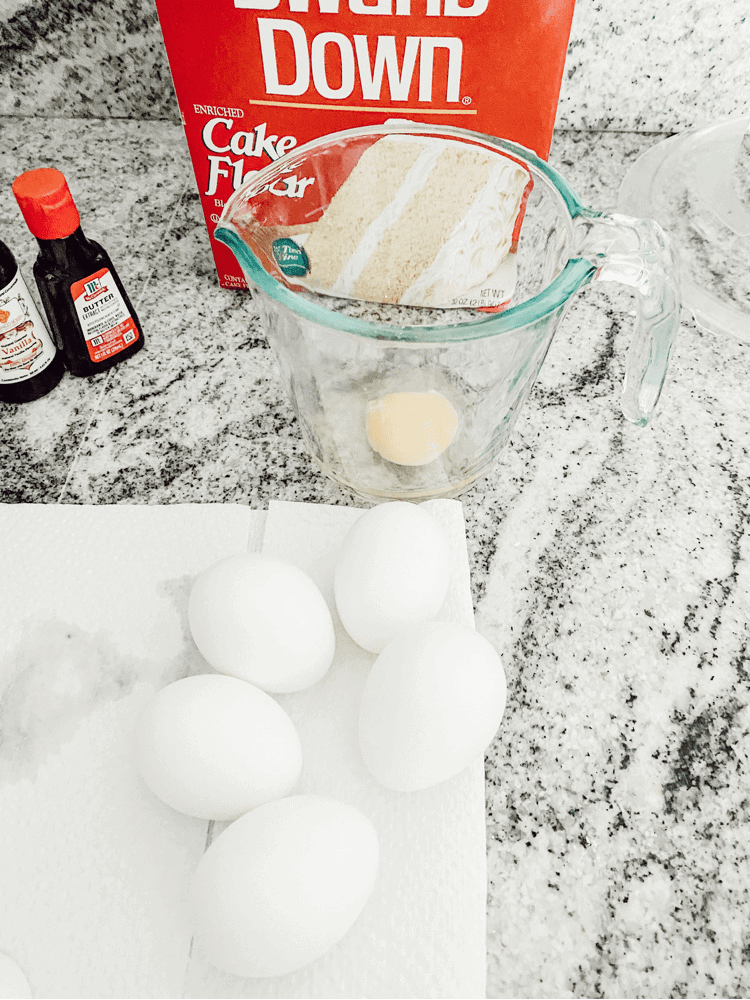 The baking time for this cake will vary based on your oven. It will at least take 1 hour and 15 minutes. But mine ended up taking a full hour and a half before it was ready.
Just be sure to keep a close eye on it when it gets close to that time so the pound cake doesn't burn.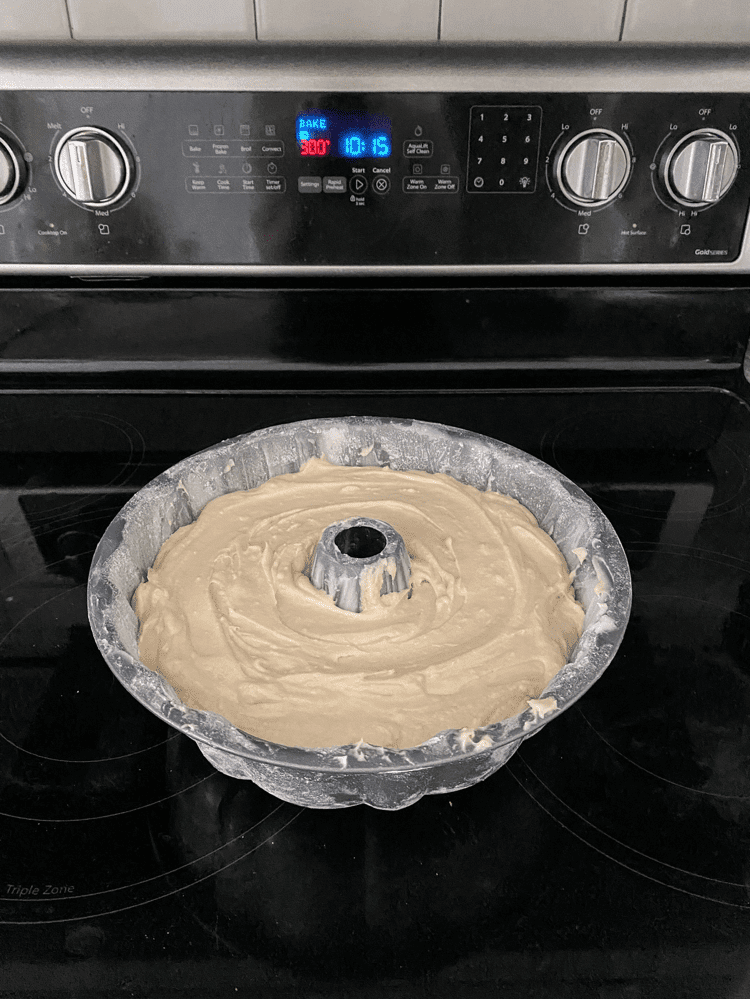 Well, I hope you enjoy this delicious cream cheese pound cake recipe! Trust me, it really is tasty and worth the trouble of making!
I haven't made another pound cake recipe since finding this one because in my opinion, it really is the best!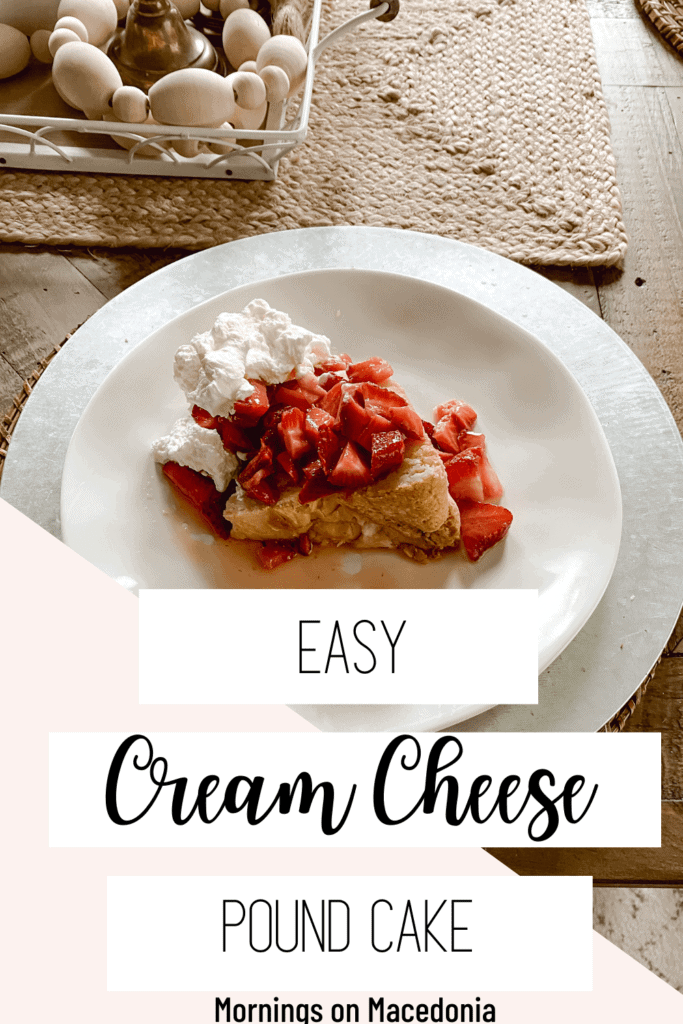 Cream Cheese Pound Cake
Ingredients
1 1/2

cups

salted butter

8

oz

cream cheese

2 2/3

cups

white sugar

6

eggs

1

tbsp

vanilla extract

1

tbsp

butter extract

3

cups

cake flour

1/4

tsp

salt
Instructions
Preheat oven to 300 degrees. Grease a bundt pan with shortening or nonstick cooking spray. Lightly dust pan with flour.

Then, beat the butter and cream cheese well, for about 2-3 minutes.

Slowly, add the sugar with the mixer still running. Beat for another 2 minutes.

Add in the eggs, one at a time. And mix well after each addition.

Mix in the butter and vanilla extract.

Add in the cake flour and salt. Mix until well combined.

Bake at 300 degrees for about 1 hour 15 minutes or until cake is completely done. Mine took about 1 hour and 30 minutes.

Cool cake in pan for 10 minutes. Then, carefully loosen cake from pan and cool on cake plate for an hour more.
Thank with Google
You may have noticed a new little blue button on the top and bottom of my blog posts here lately saying, "Thank the Creator." Well, I'm so excited to be one of Google's paid early testers for their Thank with Google pilot program. I wanted to share just what this amazing experimental feature is and how you can use it. So keep on reading to find out more about it!
What is Thank with Google
Thank with Google is an experimental feature that allows fans to purchase a virtual sticker and directly show their appreciation for the content I deliver on my site. It's also a creative and fun way that my audience can connect with me even more and show just how much they love my work. Every time you send a paid sticker, you can add a personal message which I enjoy receiving. This definitely makes you feel more connected and engaged with me. Fans also get a wide variety of stickers to purchase and send. There are a ton to choose from and are all set at different price points to make it more affordable for everyone!
Benefits from Thank with Google
Thank with Google helps me narrow down what my audience is most connected to and why. Since fans can send a virtual sticker with a personalized message, I am able to determine what content they value most. Therefore, I am able to share more content just like that. Sending personal messages can allow my fans to express themselves more freely and share just what my work means to them.
Also, as a loyal supporter, you can now feel more connected and engaged because you have the ability to express yourself. I have been enjoying reading all the personalized messages and reviewing your feedback for me. If you try out this brand new feature, please let me know what you think about it! I am looking forward to hearing all about your thoughts and opinions on it!