I make this easy lemon cream pie during the springtime every year and I absolutely love it! It is taken from the Magnolia Table Cookbook, which is one of my favorite cookbooks.
I use this cookbook often and it has never disappointed me! If you don't have this cookbook or even the Magnolia Table Volume 2 Cookbook, I highly recommend them both!
There's lots of delicious recipes and desserts in them both and if you love to cook and bake like I do, you will definitely love them!
I usually make this pie around Easter. However, I missed it this year because we were at our camper for Easter and I didn't have the ingredients there to do it.
I briefly shared about this recipe back when I was talking about my Top Five Favorite Desserts for Easter but I wanted to go into detail more about it here because it truly is one of my favorite desserts ever.
And not just for Easter, but anytime during the spring and/or summer! I feel like citrus desserts like this are perfect because they are light and refreshing with a touch of sweetness!
This is like a lemon version of key lime pie, so if you love key lime pie, you will love this one too!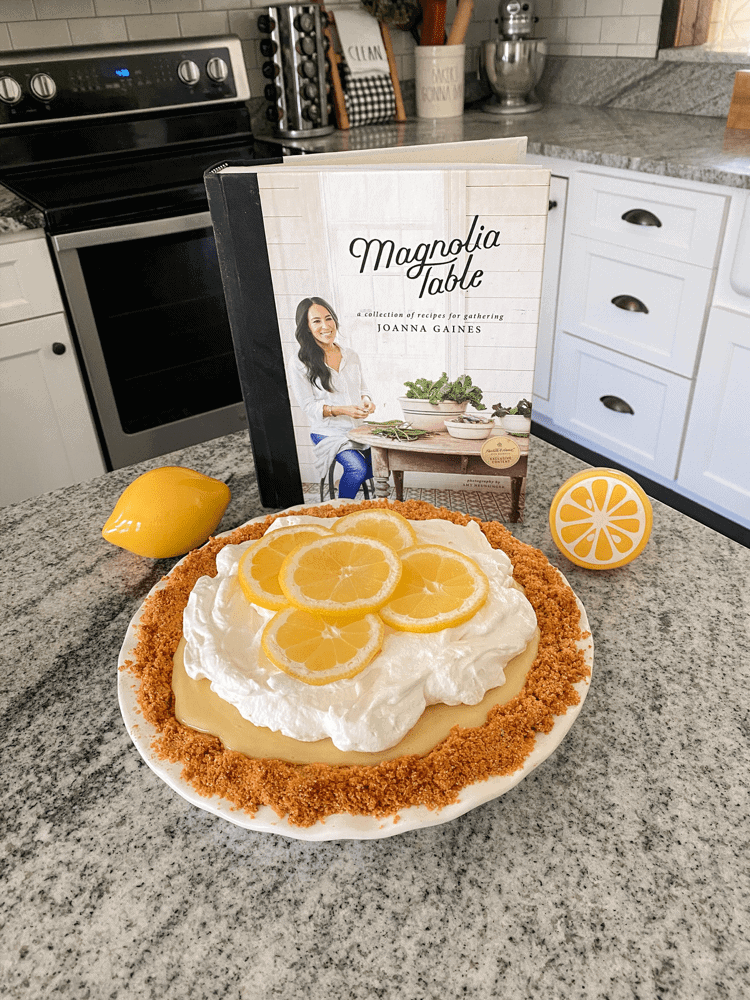 This post contains affiliate links. Click here to read my disclosure policy.
For the Crust:
To make the crust for this easy lemon cream pie, you just need three ingredients. Graham cracker crumbs, sugar, and melted butter.
The original recipe calls for crushing up actual graham crackers in a bag, but I recommend just buying the already crushed graham cracker crumbs.
You can easily find it in your local grocery stores in the baking section. This just saves you an extra step and some time to make this the easiest pie ever!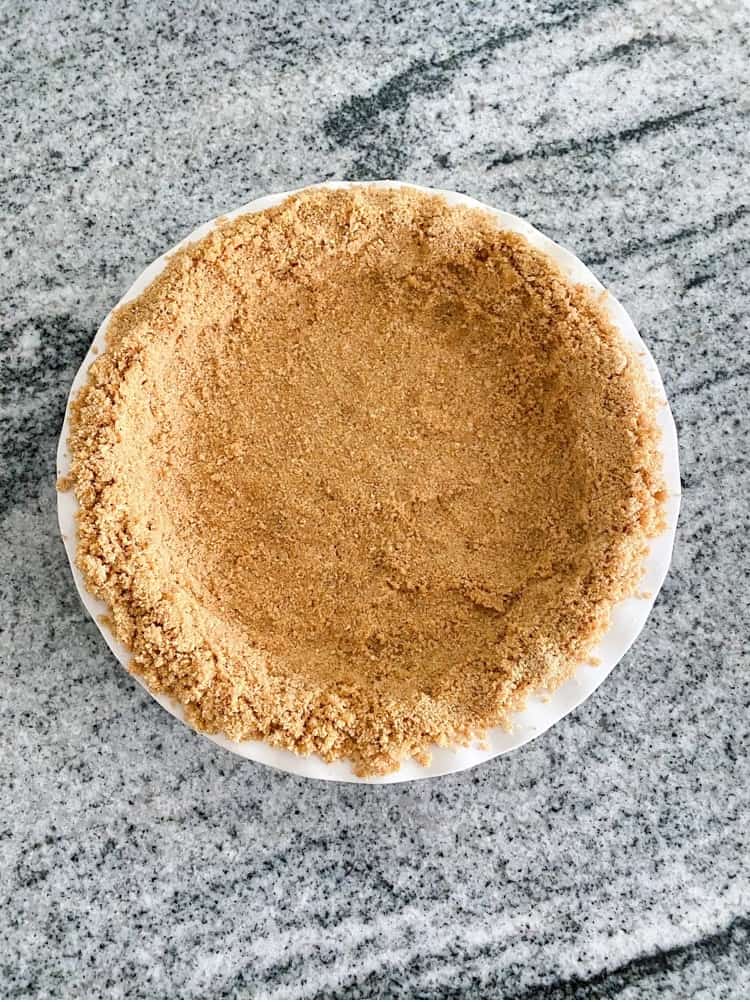 Start by combining the graham cracker crumbs with the sugar. Then, slowly pour the melted butter into the mixture as well.
Once everything is combined well, pour mixture into a greased pie dish. Using your hands, press mixture firmly into dish.
Then bake at 350 degrees for 8 minutes, or until a nice golden brown.
For the Filling:
The filling in my opinion is the best part and the good news is that you only need a handful of ingredients for the filling too.
Just some fresh lemon juice, sweetened condensed milk, egg yolks, and a little pinch of sea salt.
You then combine these ingredients in your stand mixer for four minutes before pouring it into the prepared pie crust.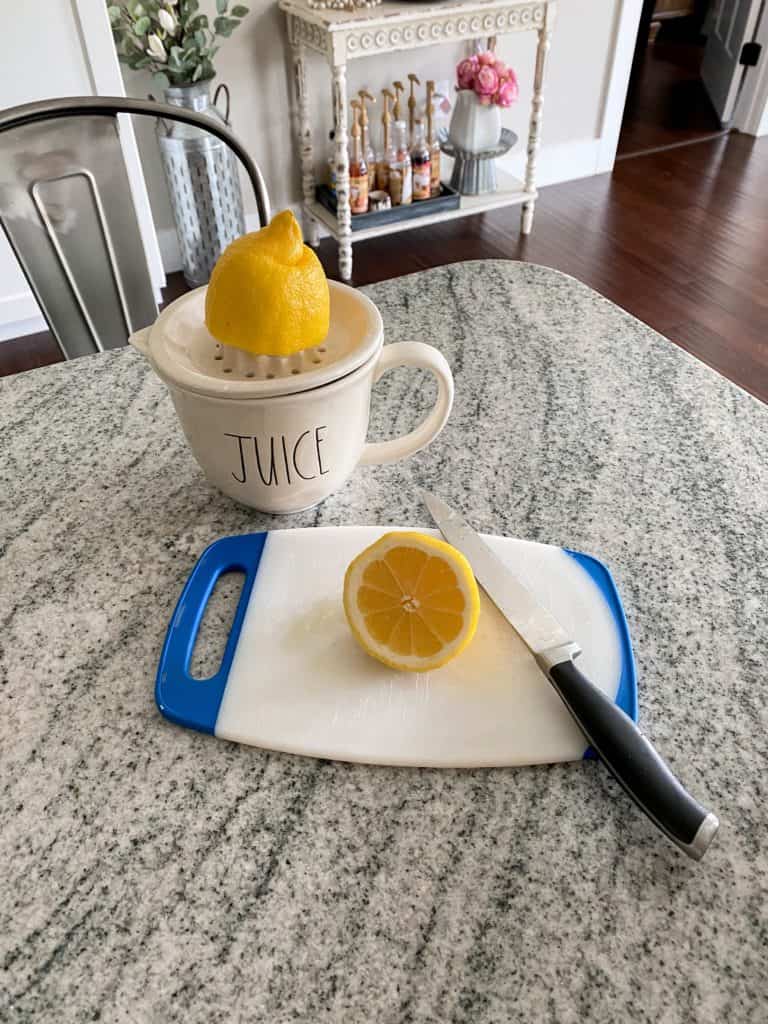 Once you have it all mixed and poured into the pie crust, then you bake it.
Just place it back into the preheated oven for 10 more minutes, or until the mixture is set.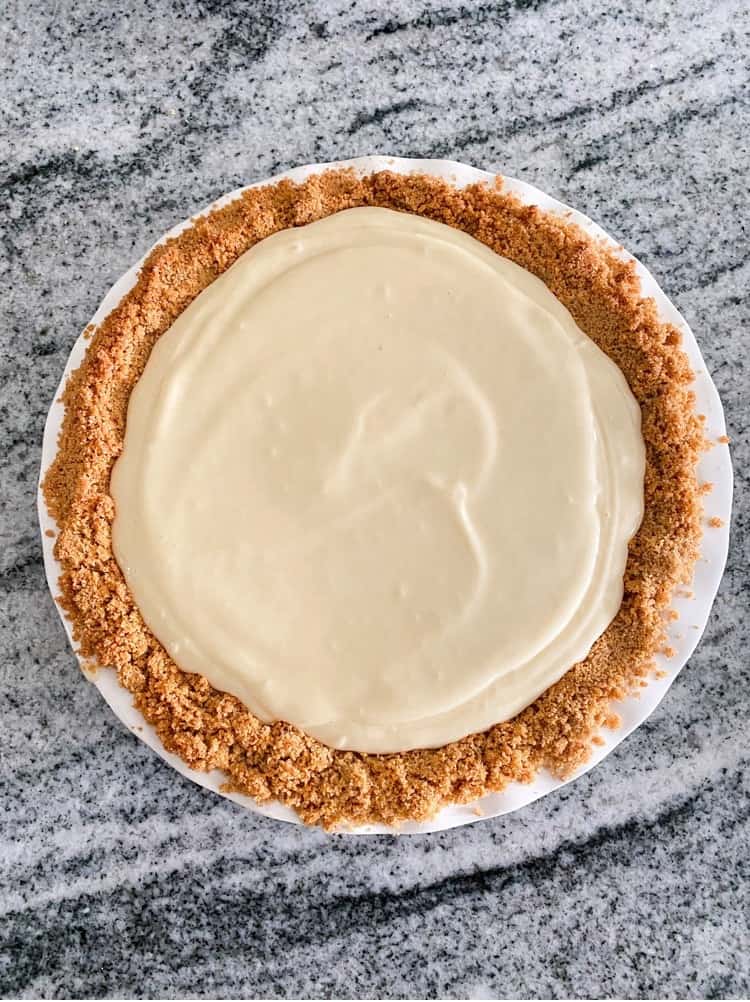 After you bake it for 10 minutes more, now it's time to let it cool. Simply place pie dish on a cooling rack for 30 minutes.
Then, you can place pie dish in the fridge for several hours or overnight. You can make the whipped cream topping right before you are ready to serve it.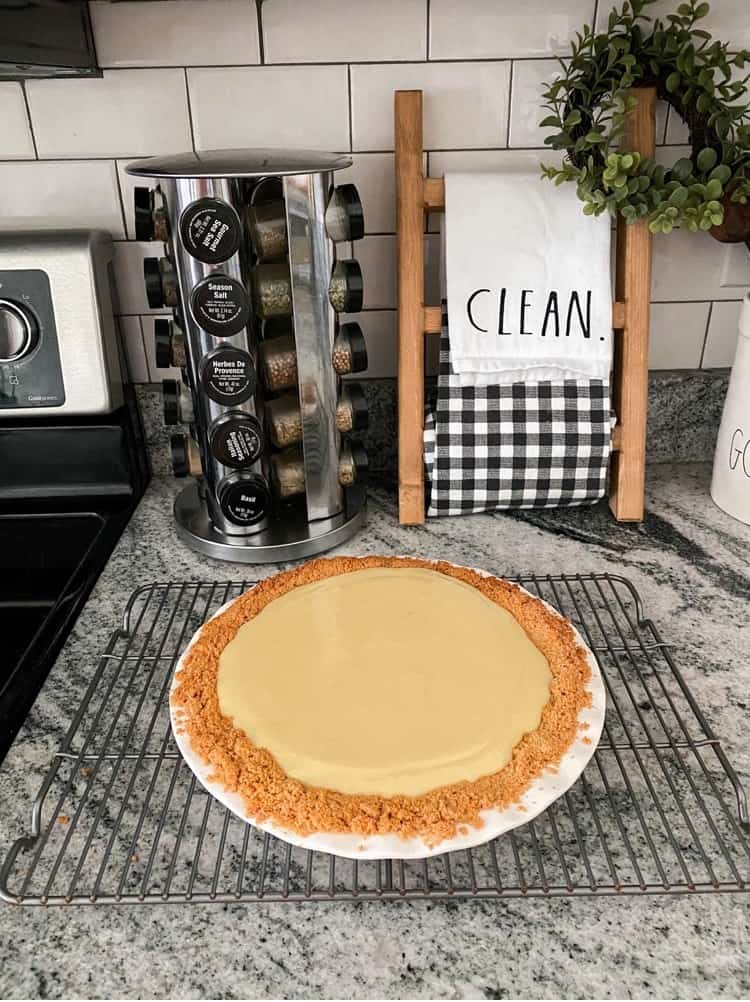 For the Whipped Cream Topping:
The last part of this easy lemon cream pie recipe is to make the whipped cream topping for it. Which makes it even more delicious if that's possible!
Simply mix up the heavy whipping cream, sugar, and vanilla together in your stand mixer until stiff peaks form. Then, apply it straight onto the very top of the pie.
You can basically just slap it on there because no matter what, it still looks good! Then, you can garnish it with some lemon slices and/or mint if you desire.
I usually just do lemon slices because I didn't have fresh mint on hand. I need to start my herb garden again soon this year so I can have fresh herbs at my disposal again!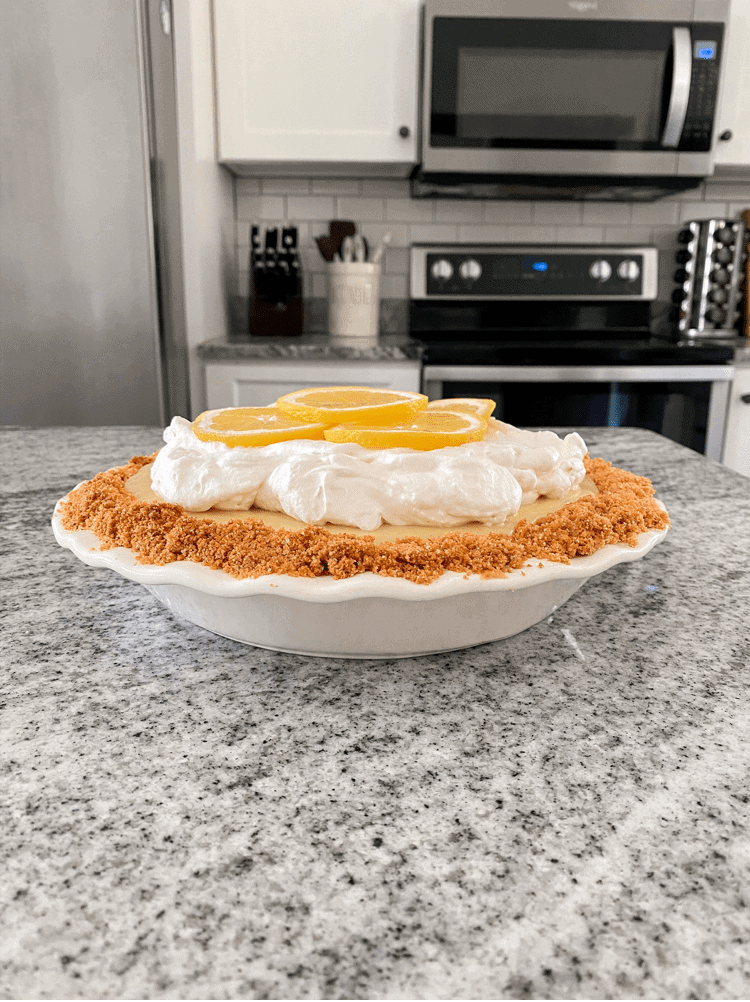 And that's it! See how easy this lemon cream pie is to make?! I promise you won't regret making it either. It is definitely one of my favorite dessert recipes.
I keep it on a rotation often during the warmer months and my hubby loves it. Have you ever made a pie similar to this one before?
If so let me know below! And if you try this one out too, let me know! I would love to hear how it went for you too!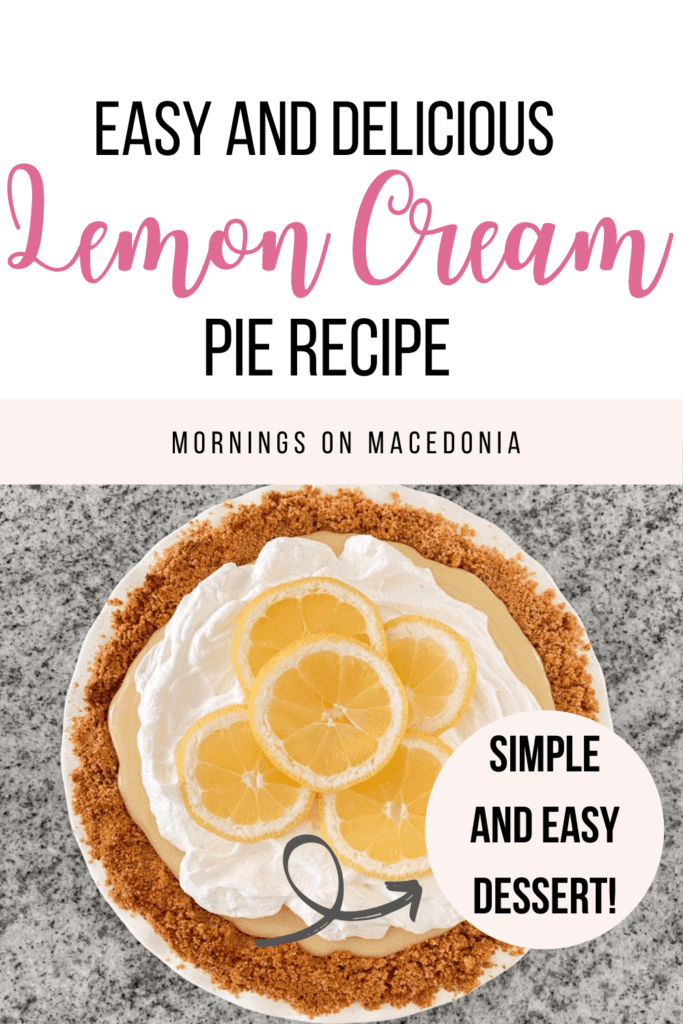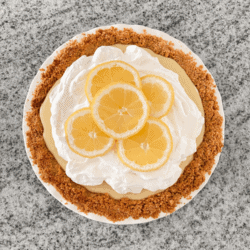 Lemon Cream Pie
Light and refreshing dessert that is perfect for the springtime or summer.
Ingredients
For the crust:
1 1/2

cups

Graham Cracker Crumbs

6

tbsp

Butter

1/2

cup

Sugar
For the filling:
3-4

Lemons

3

cups

Sweetened Condensed Milk

3

Egg Yolks

1

pinch

Sea Salt
For the whipped topping:
1

cup

Heavy Whipping Cream

2

tbsp

Sugar

1

tsp

Vanilla Extract
Instructions
For the crust:
Preheat oven to 350 degrees.

Combine the graham cracker crumbs and sugar.

Melt the butter and slowly add it to the graham cracker and sugar mixture.

Spray pie dish with non stick cooking spray.

Press graham cracker mixture into pie dish.

Bake at 350 until golden brown. About 8 minutes total.
For the filling:
Combine sweetened condensed milk, egg yolks, lemon juice, and sea salt into stand mixer.

Mix until combined, about 4 minutes.

Pour mixture into prepared pie crust.

Bake for another 10 minutes at 350 degrees.

Set pie on cooling rack for 30 minutes.

Refrigerate pie for several hours or overnight.
For the whipped topping:
Combine the heavy whipping cream, vanilla extract, and sugar into stand mixer and mix until stiff peaks form.

Apply whipped topping on the top of cooled pie. Garnish with lemon slices and fresh mint if desired.