I was recently gifted a set of wind chimes for my birthday. And I was so excited because if you can believe it, I have actually never had a set of wind chimes before. However, the wind chimes did not really match the decor I already have for my porch. So there went my little creative brain again for this easy wind chime refresh project.
I thought that with a little spray paint and TLC, I could really make these into something special for my porch. And I am so happy with how they turned out! Keep on reading to see just how simple and easy it is to make!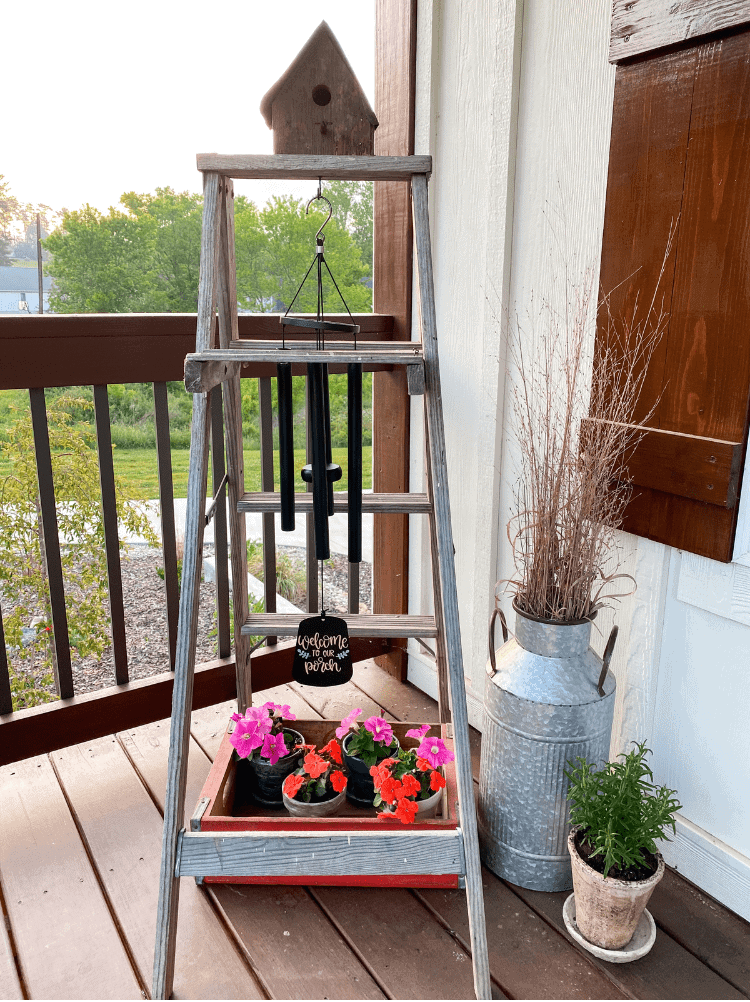 This post contains affiliate links. Click here to read my disclosure policy.
Materials Needed for Wind Chime Refresh: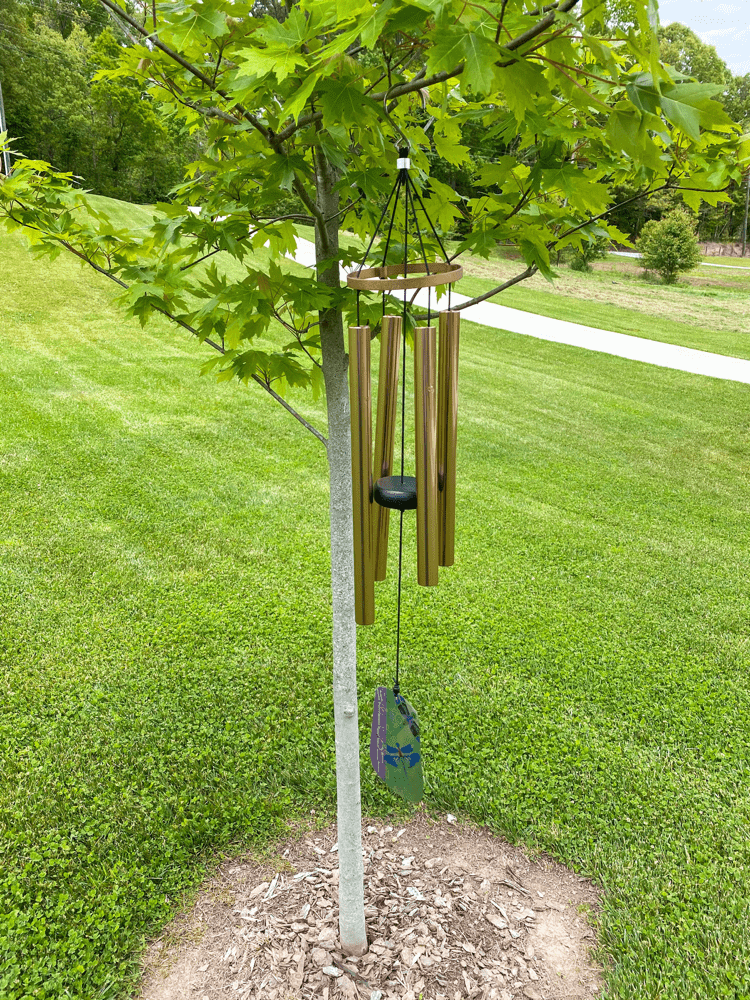 Spray Paint The Wind Chimes
The first thing we did was find a good area to hang up the wind chimes to be able to paint them. We have a small tree in our front yard and not much around it.
So we hung the wind chimes on the lower branch and went to town! We were super careful to not spray the tree with the spray paint.
We just lightly spritzed a spray here and there, trying to let it dry in between.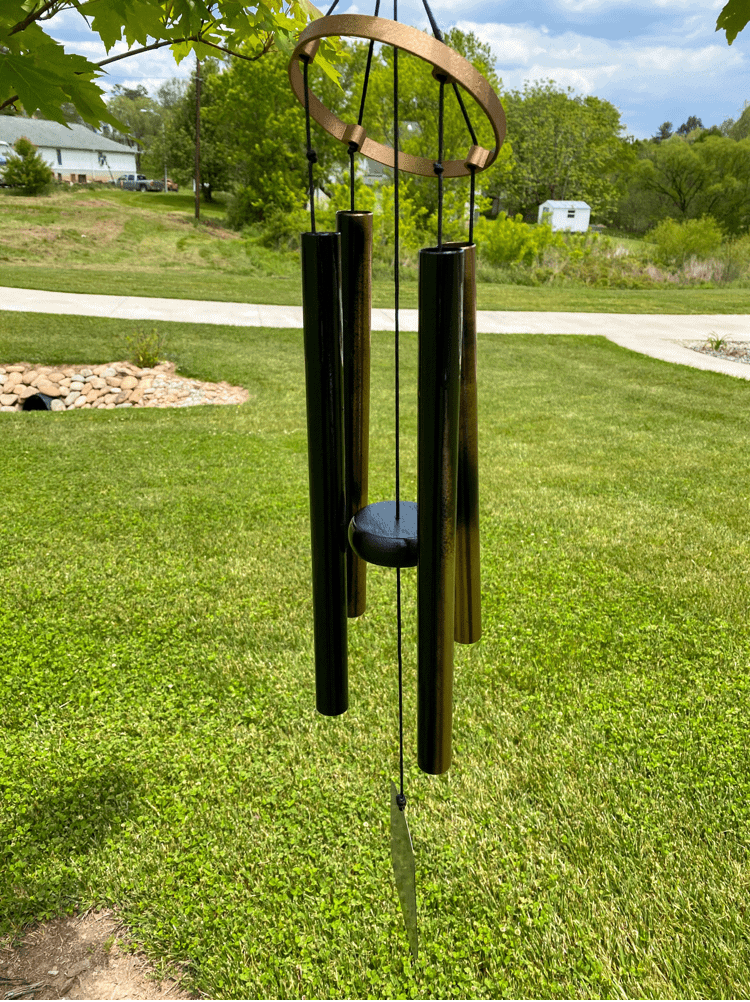 It took a total of two coats and we just let the first one dry completely before adding the second. Even though we were careful spraying it, there are still a few drip marks on it.
But that's okay because from far away you can't tell at all. And it was such a quick process to use spray paint rather than actually painting it on that I would rather sacrifice a few drip marks over hours of painting for perfection!
Hang Up The Wind Chimes
After the wind chimes are completely dry, you can then hang them up where you want. We did something a bit unconventional.
Instead of hanging them on the ceiling of our roof, we decided to hang them on my antique painters ladder.
I have this set up in the far corner of our porch and I thought it would be cool and different to add in the chimes here.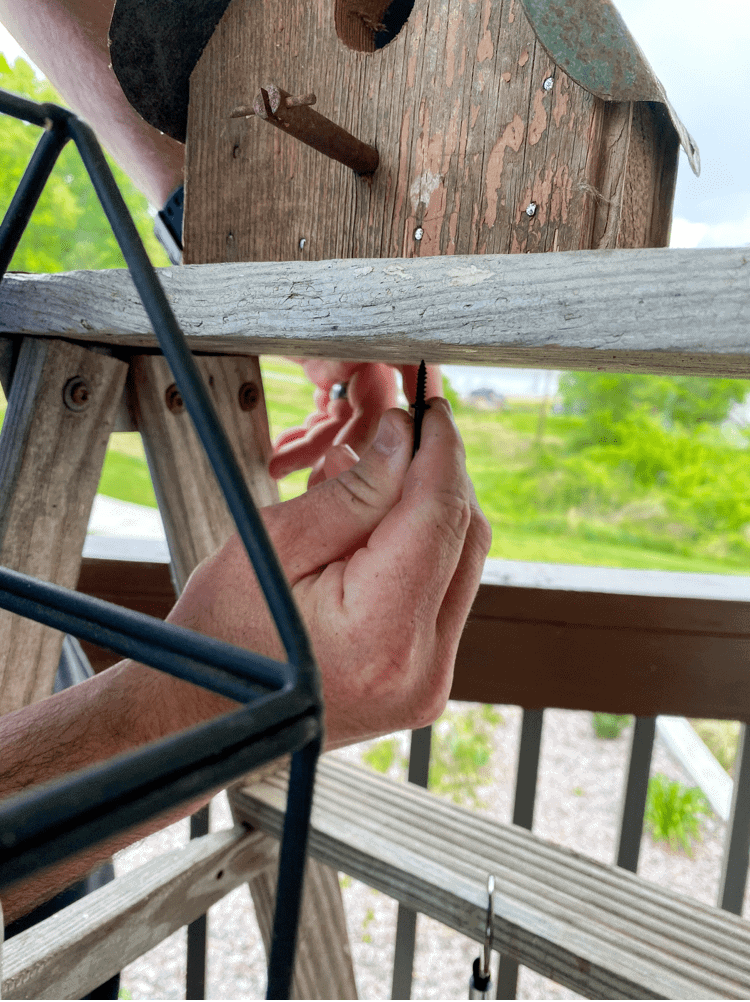 We simply got a screw hook and screwed it in on the bottom of the top shelf of the ladder. Then, we hung the wind chimes underneath the ladder.
I love how the matte black color looks on them here. I feel like if we kept it the original brassy color, it would not have matched my porch decor as well.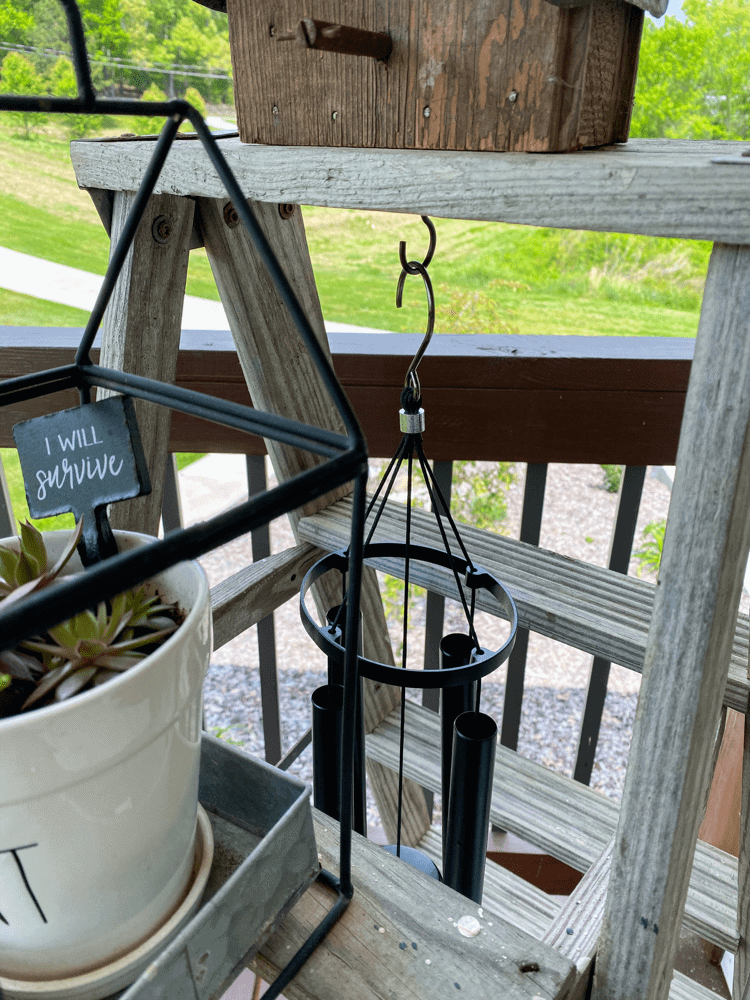 Add A Vinyl Decal To The Bottom Of The Wind Chime
This part is totally optional, but I recently got a Cricut Machine and I have been obsessed with it! So I am trying to decal all the things I can while I am learning it and playing around with it!
I thought it would be fun to add in a little decal on the bottom since we painted over that as well.
I think adding in the decal makes it more personal and fun. I found a cute "Welcome to our Porch" decal on the Cricut Design Space software.
This one was obviously perfect to use for this wind chimes refresh project.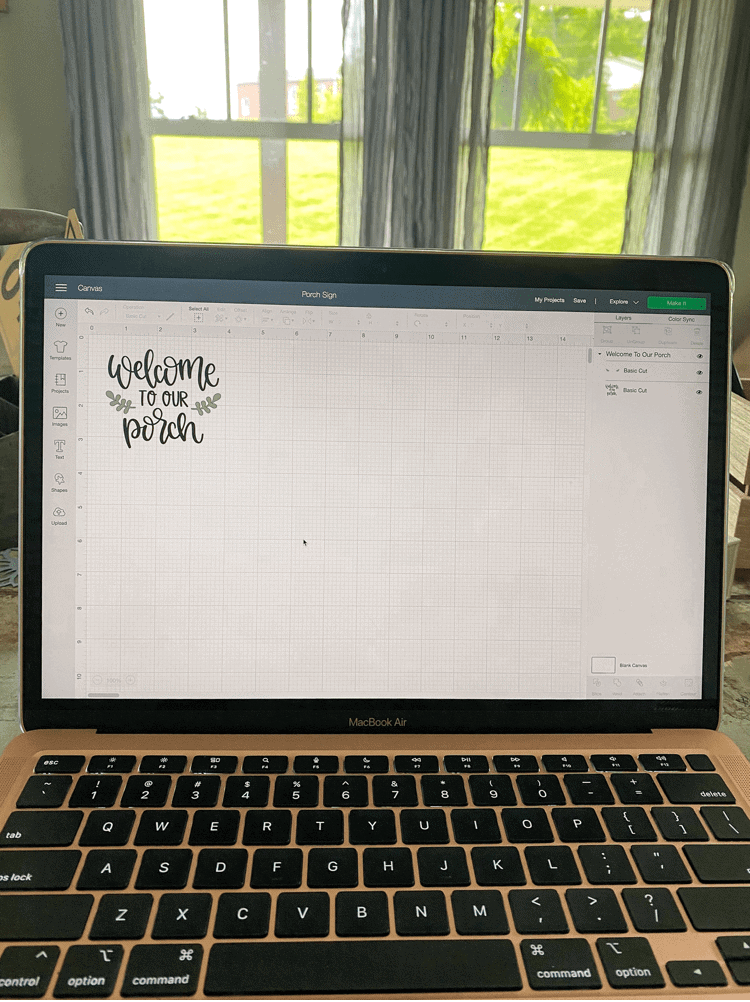 To do this, I simply measured the plaque on the bottom of the chimes so I knew what size to print out on the vinyl. Then, I used the weeder tool and peeled off the excess vinyl and then applied transfer tape to the top it.
That way I can easily adhere it to the wind chimes. And if all that seems foreign or complicated to you, don't worry!
I have another blog post coming up soon where I go into much more detail on how to use the Cricut Machine and their products. So be sure to be on the lookout for that if interested!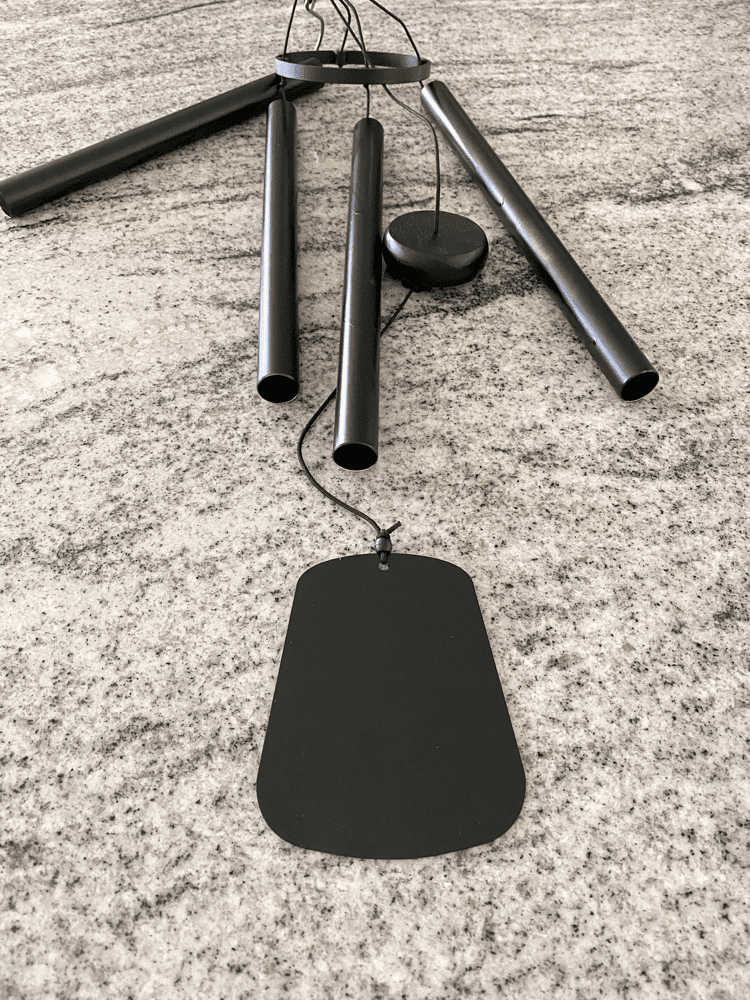 After adding the vinyl decal to the bottom of it, the refreshed wind chimes are officially done! How quick and easy is that?!
I always love to take something and transform it into something I love even more. This was such a perfect quick and easy DIY project and y'all know those are my favorite!
Just like my easy tray refresh project I did a few weeks ago too! Let me know what you think about the wind chimes and how they turned out below!