So I have been raving about Goli Gummies for quite some time now. You know if you've been following me for awhile that I have mentioned them in several blog posts before. Such as Mother's Day gift ideas and The World's First Apple Cider Vinegar Gummies.
But I haven't dived into why I love their newest product, Ashwagandha, just yet. I love the regular apple cider vinegar gummies from Goli too, but I think the Ashwagandha ones may just be my new favorite! Let me tell you all about the reasons I love them and why you should try them out for yourself.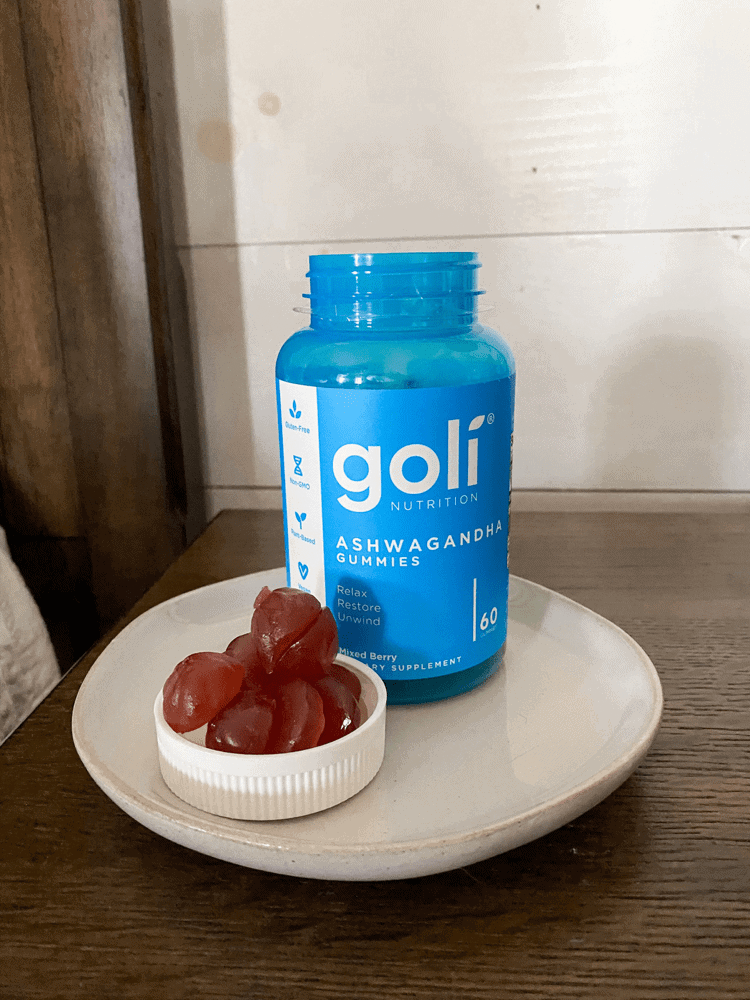 This post contains affiliate links. Click here to read my disclosure policy.
What is in the Ashwagandha Gummy?
Obviously ashwagandha (KSM-66) is the main gummy ingredient, but Goli has also added in a few more ingredients for a health punch! Such as gut supporting pectin and antioxidant packed mixed berries.
These gummies are also made in the US and are made in an FDA registered cGMP certified, and allergen-free facility. They are also:
Gluten-Free
Clinically Proven KSM-66
Non GMO
Vegan
Plant-Based
The KSM-66 that Goli uses is USDA organic and has the highest concentration of full ashwagandha root extract that is available on the market today.
Since it is so bioavailable, you get all the components of the original herb. This way you get the complete benefits of the root. With Goli, you are getting not only a potent product, but a safe one as well!
| | |
| --- | --- |
| Each Gummy Contains: | |
| Calories | 10 |
| Total Carbohydrate | 3.5g |
| Total Sugars | 2g |
| KSM-66 Ashwagandha Root Extract | 150mg |
Recommended 1-2 gummies, twice daily
The full list of ingredients for these ashwagandha gummies are the following: KSM-66® Ashwagandha Root Extract, Organic Tapioca Syrup, Organic Cane Sugar, Water, Pectin, Natural Flavors, Malic Acid, Citric Acid, Sodium Citrate, Organic Fruit and Vegetable Juice (Color), Organic Sunflower Lecithin.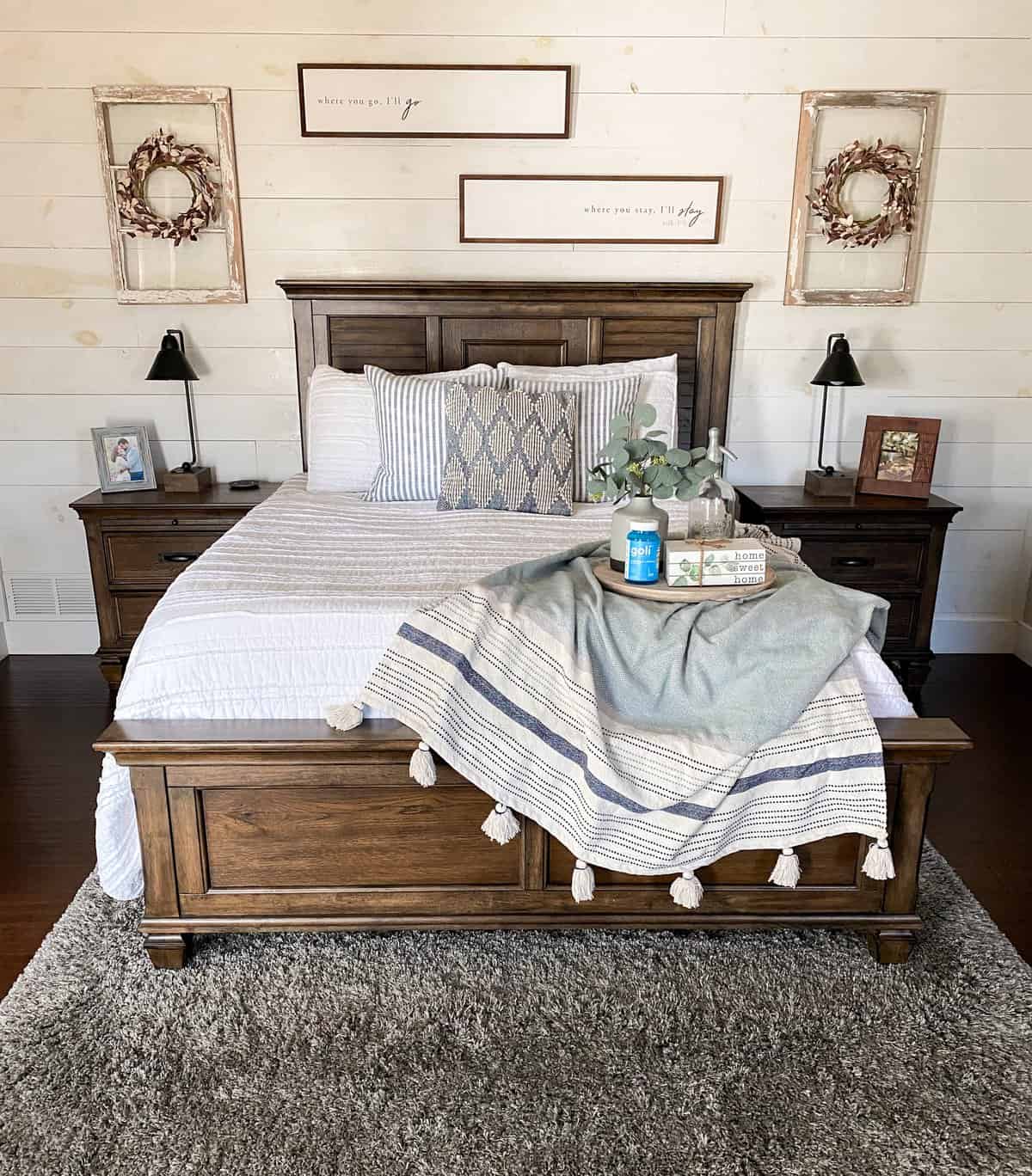 What are the Benefits to the Ashwagandha Gummy?
Y'all there are SO MANY benefits to taking this gummy daily. That's why I just had to share it with you because I know you can benefits from them too, just like I did!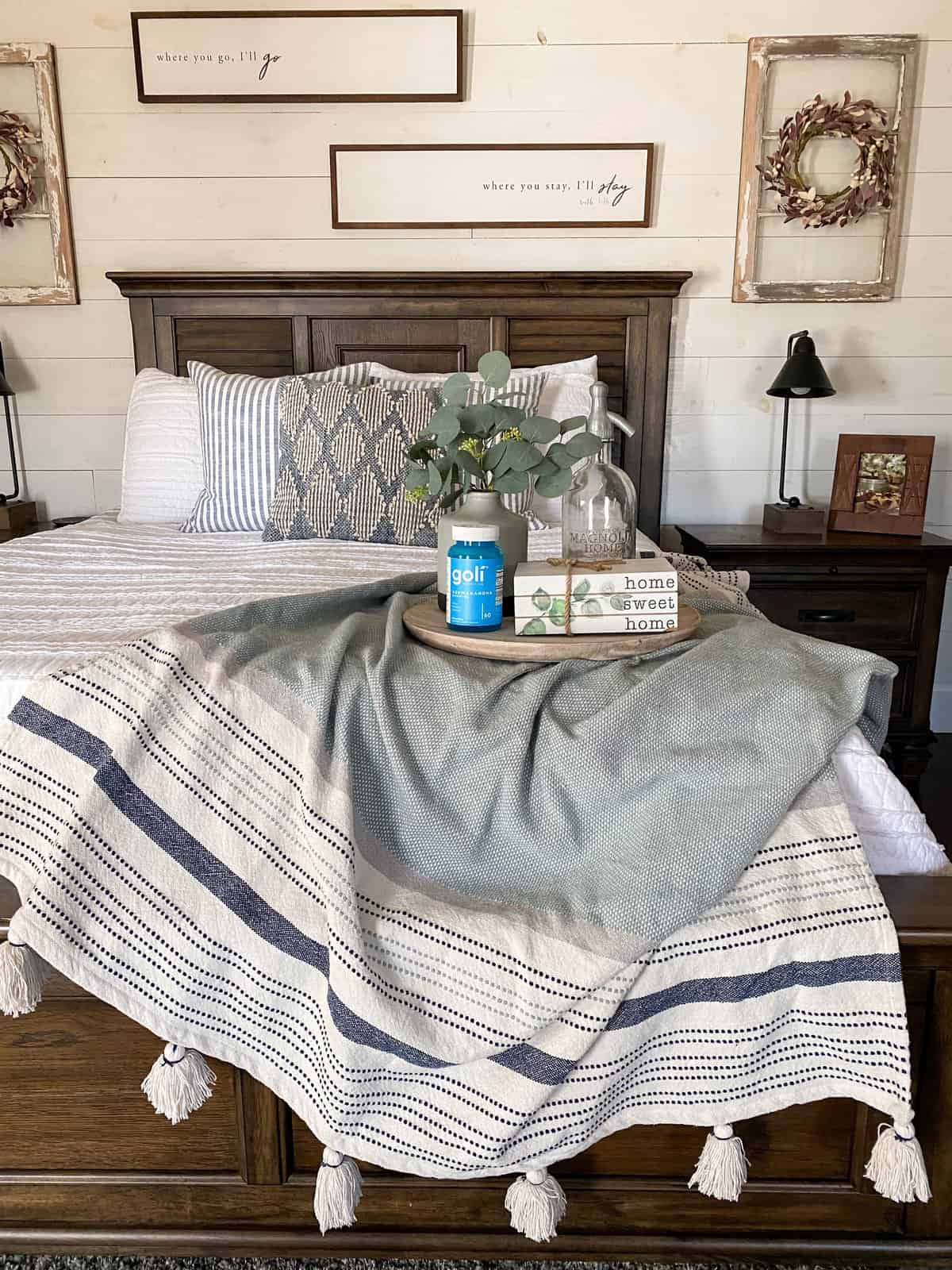 How Do I Order Goli Ashwagandha?
I'm sure after reading all the benefits, I have piqued your interest in trying them out! The good news is you can go to Goli Nutrition and use my code "morningsonmacedonia" for an additional 10% off your order!
Also, they always offer FREE shipping with no order minimum! I will say that you may have to take these gummies for awhile to notice a difference in your health.
I noticed a difference right away from the Ashwagandha gummies, but with the Apple Cider Vinegar Gummies, it took me a few weeks before I noticed changes.
So just be patient when trying them out and see how they work for you. Everyone is different so I can't guarantee anything, but I just know from personal experience about how much these gummies have improved my overall health!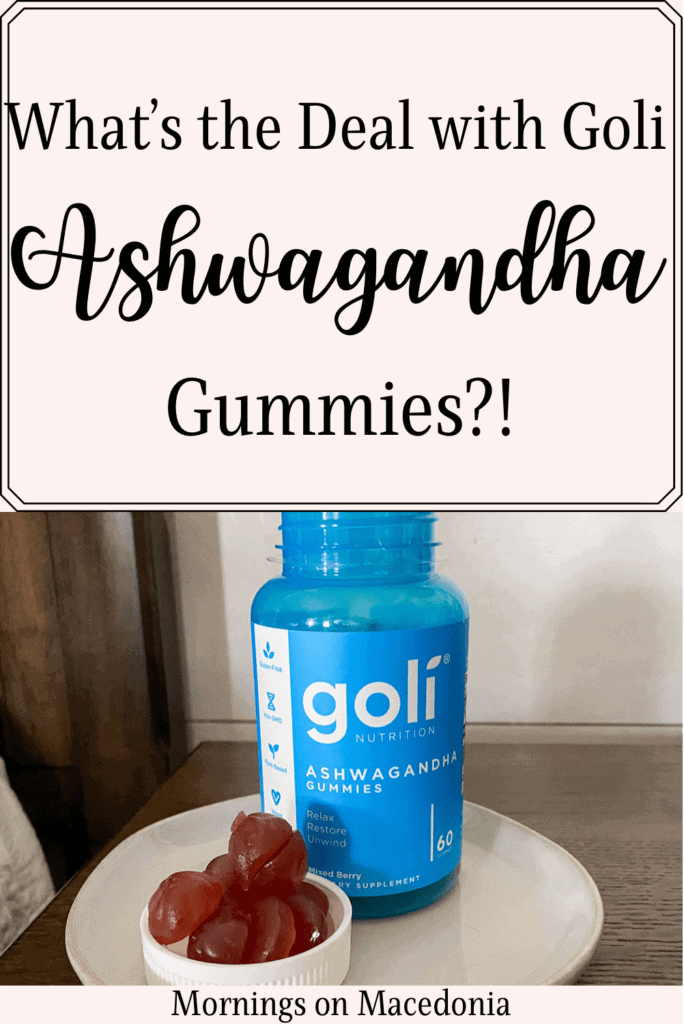 And the best part is you can use my code for either the Ashwagandha gummies or the Apple Cider Vinegar Gummies or both! If you bundle when you place your order too, you can save even more money as well!
The original price to the bottles are $19 a piece, but with my code and bundling, you can get them as low as $16.02!
Plus, sometimes they even increase my discount code occasionally so be on the lookout for that too! As always, if you have any questions for me about Goli Nutrition, I would love to answer them for you!
And if you have personally tried Goli gummies out before, let me know how your experience was too!