This shop has been compensated by Inmar Intelligence and its advertiser. All opinions are mine alone. #HolidaysWithFinish
We all know that 2020 has been such a rough year on everyone. And going into the holidays this year is probably not going to be the same as years past.
You may not be able to do your traditional celebrations and shopping as usual so I thought I would share with y'all a unique idea for gift giving this season.
Why not give the gift of clean with Finish® Products?!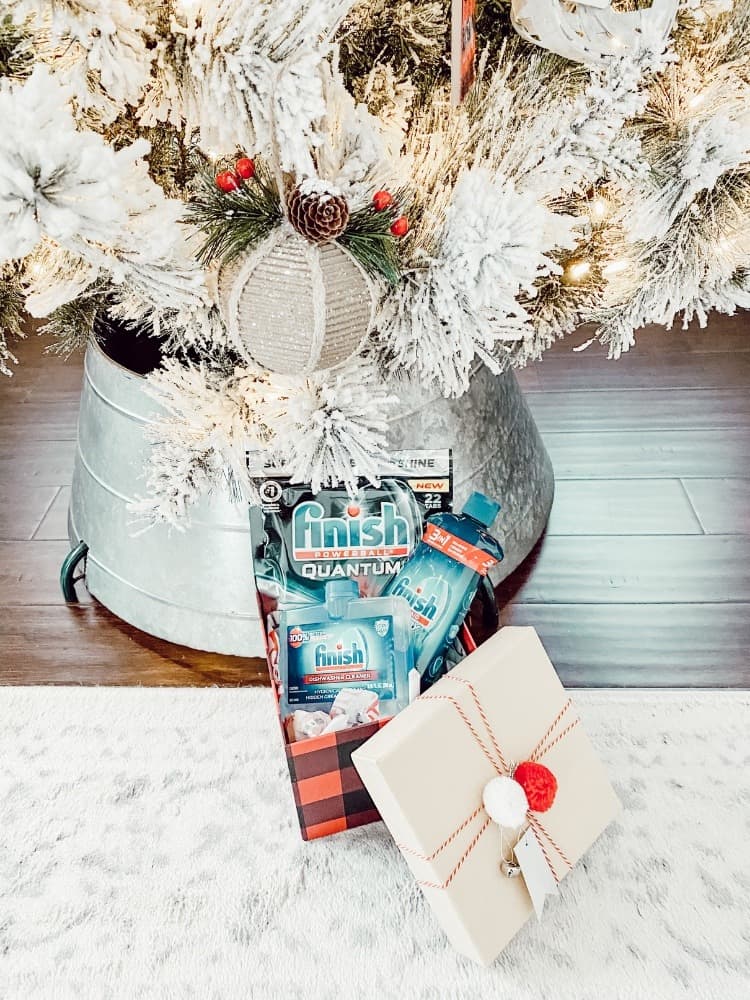 Products To Put In Your Gift Basket
I wanted to go with a clean dish theme so I included all of the following products in my gift basket this year. I always love receiving gifts that are both practical and functional and I believe this really fits the bill for that.
I also love getting useful items that are necessary, but not something I really like to spend my own money on. And dishwasher products are definitely necessary, but not a thing you would consider to buy with your "fun money".
So when I receive a gift like this, I love it! Because I can use it right away and I don't have to remember to put it on my list the next time I go grocery shopping!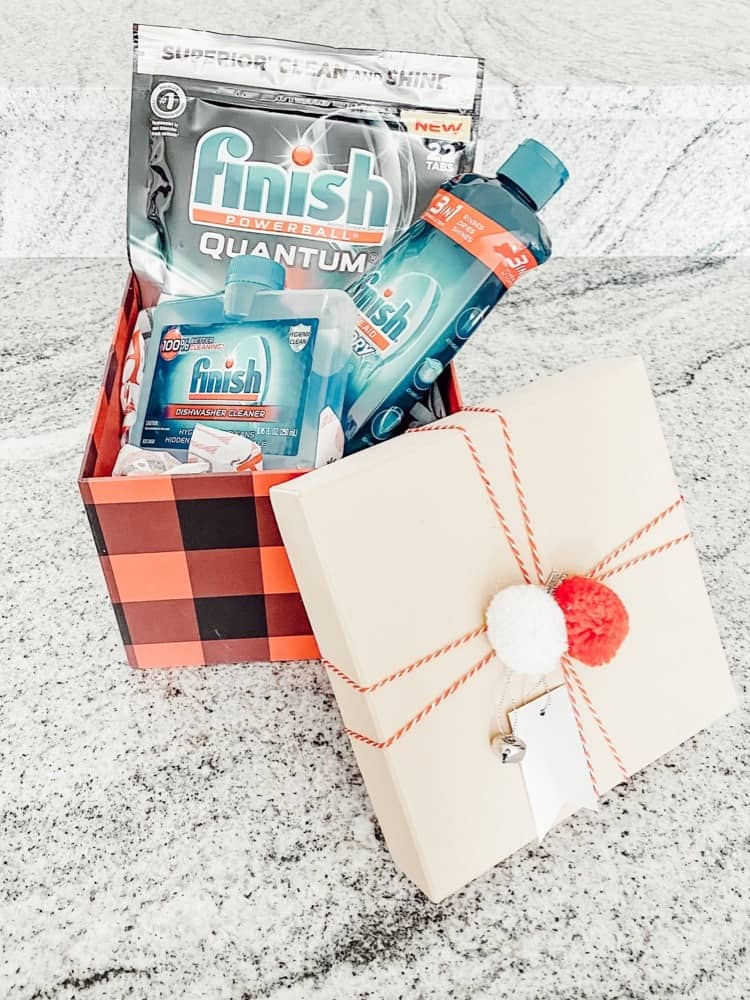 This would be so perfect to drop off on your family member's or friend's porch as a cute little surprise to let them know you are thinking about them this holiday season.
So even if you aren't having your normal celebrations and get togethers this year, here is a perfect and safe idea of a way to give a gift to someone you love but cannot see right now!
Finish® Quantum
These Finish® Powerball Quantum dishwasher tablets offer your dishes a superior clean and shine! It scrubs, degreases, and shines all in one.
No need to presoak or rinse, the power of the 3 fast dissolving chambers deliver the power of an overnight soak. Finish products together are a great solution to all of your dishwashing needs.
No matter what Finish® product you decide on (whether gels, tablets, or powders) you will be amazed at how clean and shiny your dishes are after using them!
Finish® Jet Dry® 3in1 Rinse Aid
This product is literally amazing because it solves three different problems in one solution. It not only rinses your dishes, but dries them and brings them a nice shine as well.
The 16 fl oz bottles holds enough for 155 washes too! I'd say that's a huge timesaver, knowing this product is working on cleaning the dishes for you.
Finish® Dishwasher Cleaner
How often do y'all actually clean your dishwasher? I know I am super guilty of not doing it as often as I should. I really need to get better at it and this product definitely helps me do so.
It removes all the grease and limescale hidden in the parts of your dishwasher that you normally don't see. It keeps your dishwasher hygienically clean.
A clean dishwasher equals clean dishes!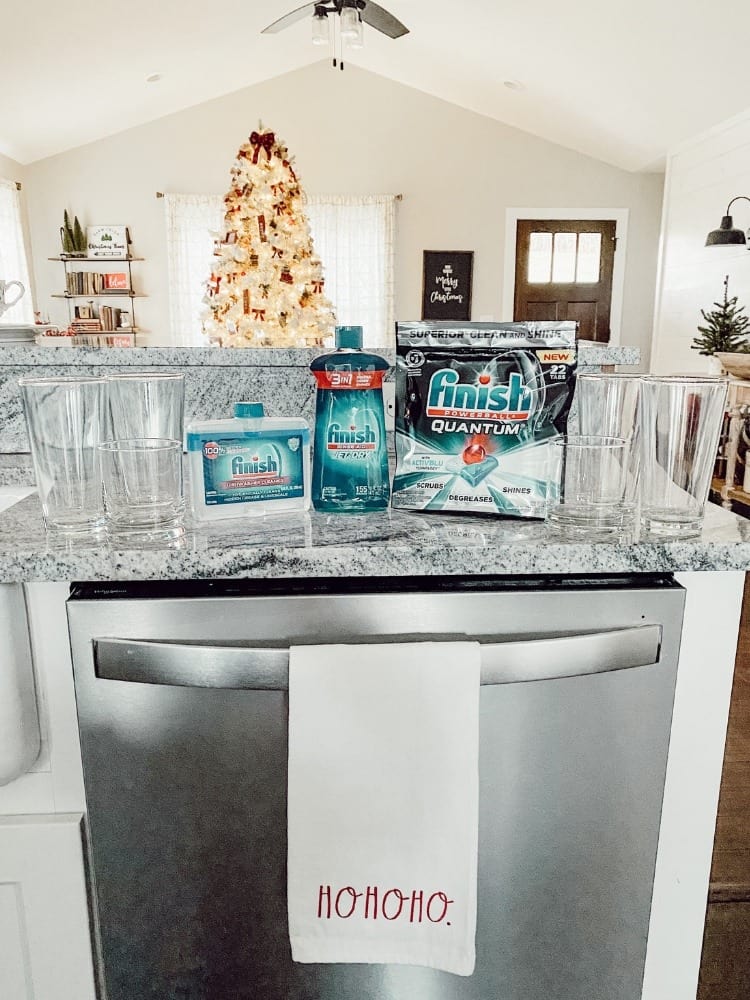 Where to Buy These Products
You can get these items online from the Finish® website. How easy is that?! You can order everything that you need in your gift basket without ever having to leave your house.
So why not pick up a few of these items to create a simple and useful gift basket for someone you love this Christmas season?!