You guys know I shared all about the brand new Glowforge Aura machine a few days ago. And I briefly touched on the subject about the differences between that Cricut. But, I thought I would go through in more detail all about Glowforge Vs Cricut, and help you determine which machine is more right for you.
That way, if you are interested in purchasing one or the other, you will be able to get the one that would make the most sense for you. Whether you want a machine for professional use or just to use as a fun hobby, I will explore all the pros and cons with you all here!
I have both the Glowforge Aura and the Cricut Explore Air 2 machine, and I have been using them both frequently. So I feel like I can give you my honest thoughts and opinions about both machines and what to look for when shopping for one.
Keep on reading to see just what I think! And I hope to answer any and all questions you may have!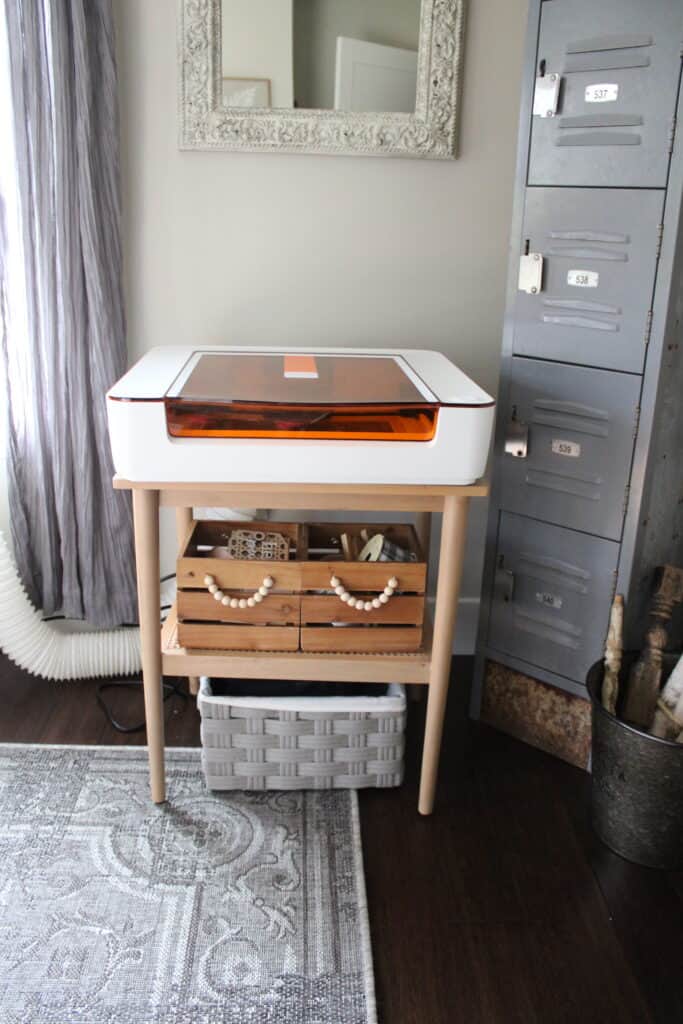 This post contains affiliate links. Click here to read my privacy policy.
Which Is Better, Glowforge or Cricut?
This is probably the main, upfront question I get. But, really the only answer is it depends on what you want to use your machine for. The Glowforge machine is better if you're looking to cut thicker materials like wood. Cricut cannot cut thick materials like that.
Glowforge has a powerful laser that can also cut through acrylic and leather. So it seems like that is the better option if you're looking to do more ambitious projects like that.
Cricut can also cut (just not super thick materials, but more like vinyl), write, and score materials too. You can also get additional Cricut tools to engrave and do other features like that as well.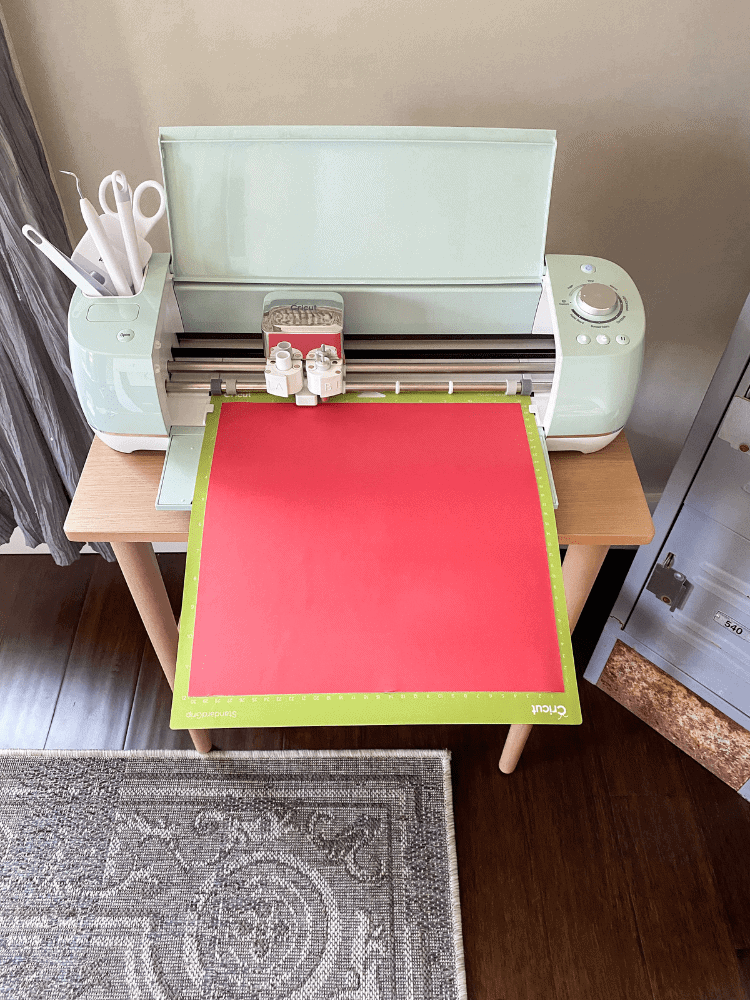 But again, Glowforge can not only do all that above (cut, score, engrave) and more, but with thicker materials. So if you're wanting to do more wood working projects, I would say a Glowforge is better.
However, I do think there is a learning curve to Glowforge and it can be kind of intimidating. I was honestly glad I had a Cricut machine first to kind of understand more on how to cut, score, engrave, etc. It was a good practice run for the Glowforge machine! It helped that I had a basic understanding of how creating intricate designs worked.
What Is The Price?
Obviously, the most important thing to consider when looking at both machines is the cost. The price of the Glowforge is very different that the price of the Cricut. So you definitely want to take that into consideration when looking at Glowforge vs. Cricut machines.
Glowforge Prices
I will say that Glowforge is definitely more of an investment and is perfect for small businesses looking to get started. There are a few different Glowforge models to choose from. The Glowforge Basic is $3,995 and the larger Glowforge Pro costs $6,955. So as you can see already, the price is steep.

The Glowforge machine I have is the Glowforge Aura machine and it is a lot lower than that, but still a big investment. This machine runs at $1,1999. Which is considerably cheaper than the basic and the plus versions. But, it is also a more compact laser craft machine too, and cannot do as much as the Basic or Pro can either.

But, you also got to think of the extra cost of the Glowforge air filter, proofgrade materials, and monthly subscription for the Glowforge App as well. With the Aura machine, you do not have to use the additional air filter. They make it to where you can vent out the window instead.

So if you're tight on money first starting out, I would recommend doing this and then maybe purchasing the air filter later on down the road. The air filter costs an additional price of $399.

Cricut Prices
Cricut maker machines are considerably less than those prices listed above. The Cricut machine I have currently is the Explore Air 2 Machine and it is priced at $229.99. They also have a new Explore Air 3 machine priced at $319.99 as well.

You can also get additional Cricut makers that do different things such as the Easy Press Machine. I have the Easy Press 2 machine which can make shirts and bags and things like that with iron-on vinyl. The price of that machine $199.99. They also offer a Mug Press machine which essentially does the same thing, but with coffee mugs instead. That one runs for about $199.99 as well.

So yes, their prices are essentially cheaper, but you also have the additional costs of getting all these other Cricut maker machines to go along with it. Whereas the Glowforge also already does iron-on vinyl too. And you still have to have a subscription for Cricut Design Space too, just like with the Glowforge App I mentioned above.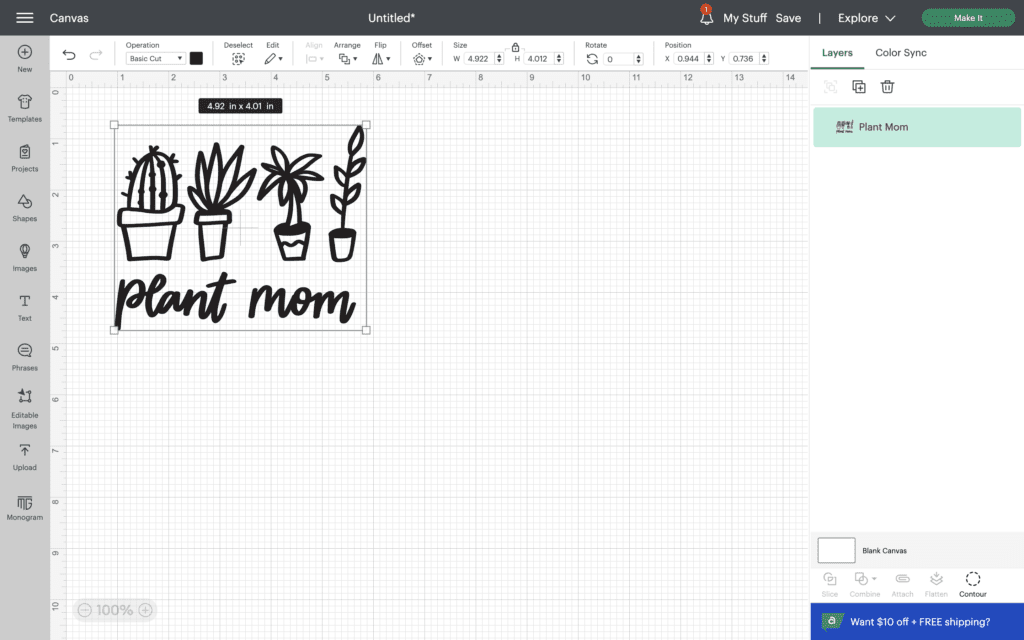 I will say the the Cricuts are more of a portable machine rather than the Glowforge, since it is much larger. So based on these price points, it really depends on what kind of initial investment you want to make up front regarding Glowforge vs. Cricut machines.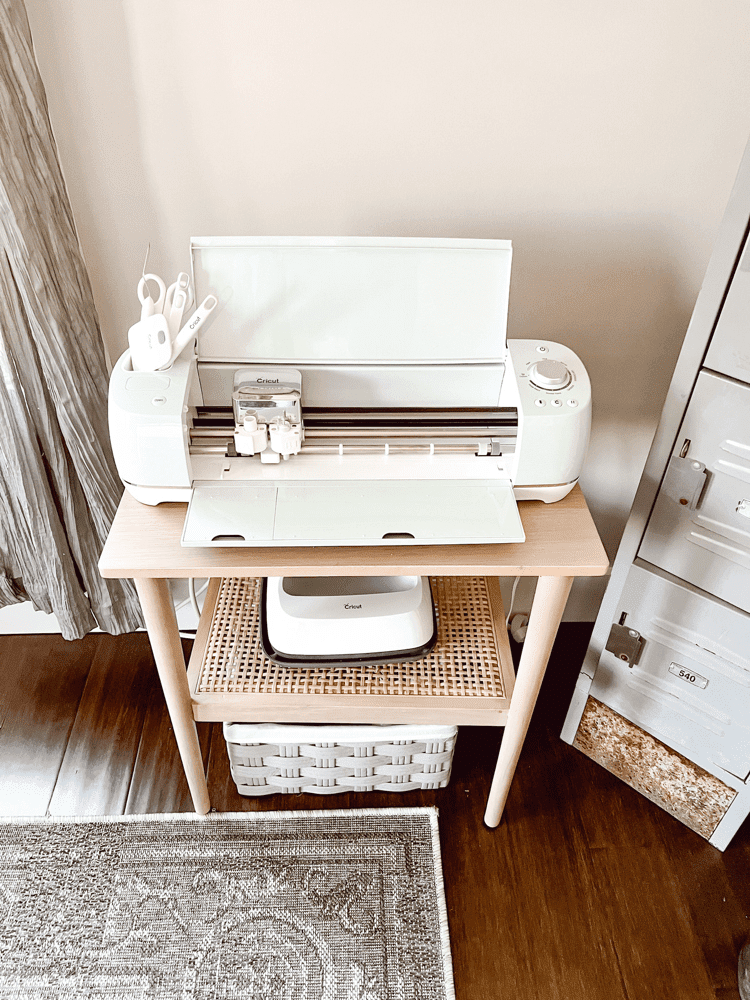 Glowforge: Power of Precision
Glowforge is a laser cutting and engraving machine that allows users to create intricate designs on various materials, such as wood, leather, acrylic, and even fabric. What sets the Glowforge apart is its incredible precision and ability to handle detailed designs with ease. It boasts a user-friendly interface and cloud-based software, making the design process intuitive and straightforward.
Glowforge machines makes precise cuts every single time you use them. And since you can use such a wide variety of materials, I feel like you get more bang for your buck with these great machines.
You can also purchase a digital file of a design to print out on your Glowforge machines, or create and design your own through adobe photoshop, adobe illustrator, or a vector graphics program. I believe you can also use a SVG file for a Cricut machine too, but I never got too fancy or detailed with my Cricut machine like that.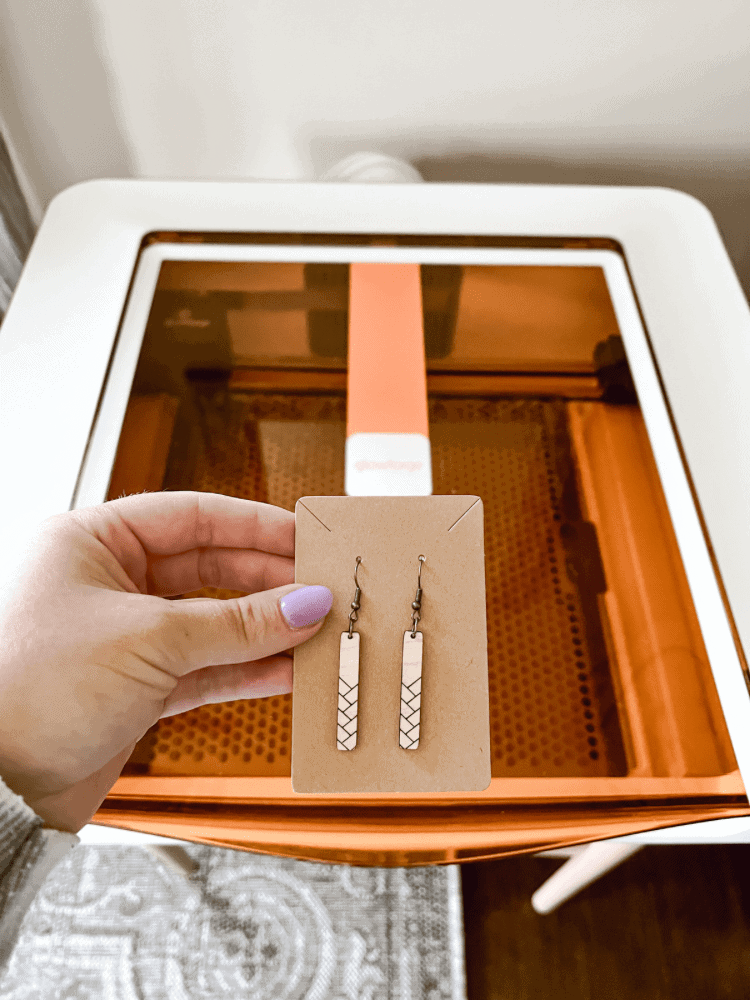 Pros of Glowforge Machines:
Precision and Detail: The laser technology used by Glowforge ensures high-quality cuts and engravings, perfect for intricate designs and fine detailing.
Versatility: Glowforge can work with a wide range of materials, making it suitable for diverse crafting projects.
Ease of Use: Its user-friendly interface and cloud-based software make it accessible to both beginners and experienced creators.
Cricut: Versatility and Creative Freedom
Cricut machines, on the other hand, are cutting machines that use a fine blade to cut through thinner materials like vinyl, paper, cardstock, and fabric. They have garnered immense popularity among crafters for their versatility and creative potential. Cricut offers various models, each with unique features to cater to different crafting needs.
The most comparable machine to a Cricut that is on the market now is a silhouette cameo and not a Glowforge. Cricut does make very clean cuts with the different materials you can use, so it is a great machine to consider as well.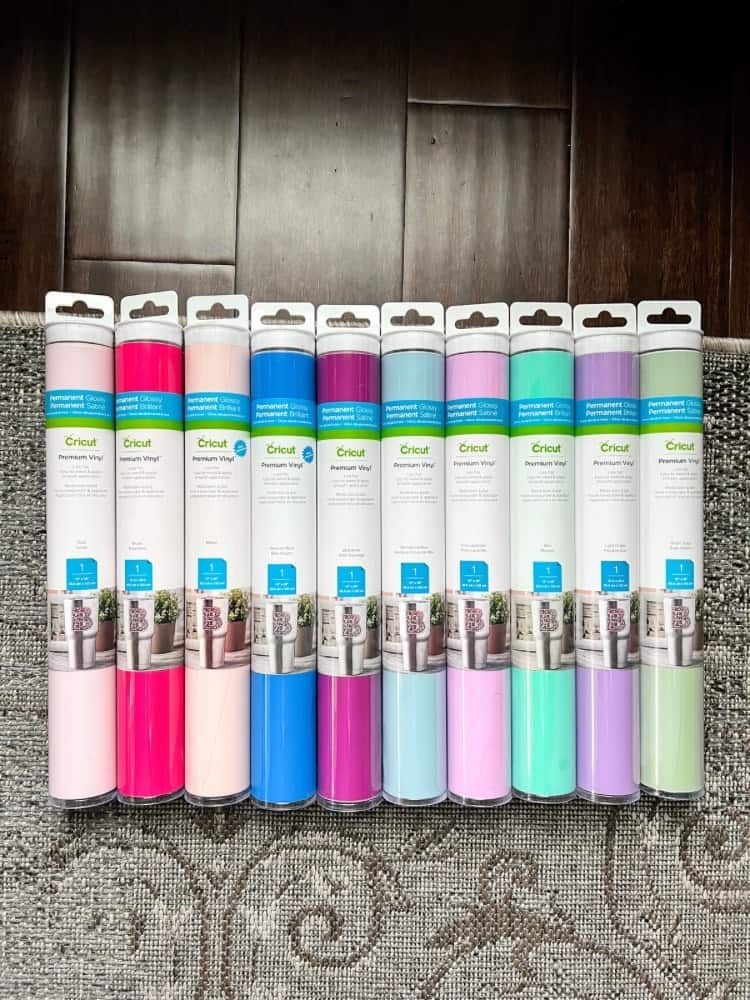 Pros of Cricut:
Versatility: Cricut machines can handle a wide range of materials, and they also offer the ability to draw and write with precision, thanks to their fine-point blades and pen attachments.
Ready-to-Make Projects: Cricut's Design Space comes with a vast library of pre-designed projects and patterns, making it easy to start crafting right away.
Portability: Some Cricut models are compact and lightweight, making them portable and convenient for crafting on the go.
Comparing the Two
The decision between Glowforge and Cricut ultimately depends on your crafting requirements and preferences. If you're looking to create finely detailed designs on various materials, Glowforge's laser technology is the ideal choice. It excels at engraving and cutting intricate patterns with utmost precision. And you can make so many cool wood projects with them as well.
On the other hand, if you prefer a versatile cutting machine that allows you to work with a wide range of materials and offers pre-designed small projects to inspire your creativity, Cricut is the way to go.
I would just recommend throughly researching each machine and each version you are considering, to se what the best choice would be for you. I mentioned this above too, but I do think a Glowforge machine is a great option for small business owners. And a Cricut machine is perfect for a home crafter.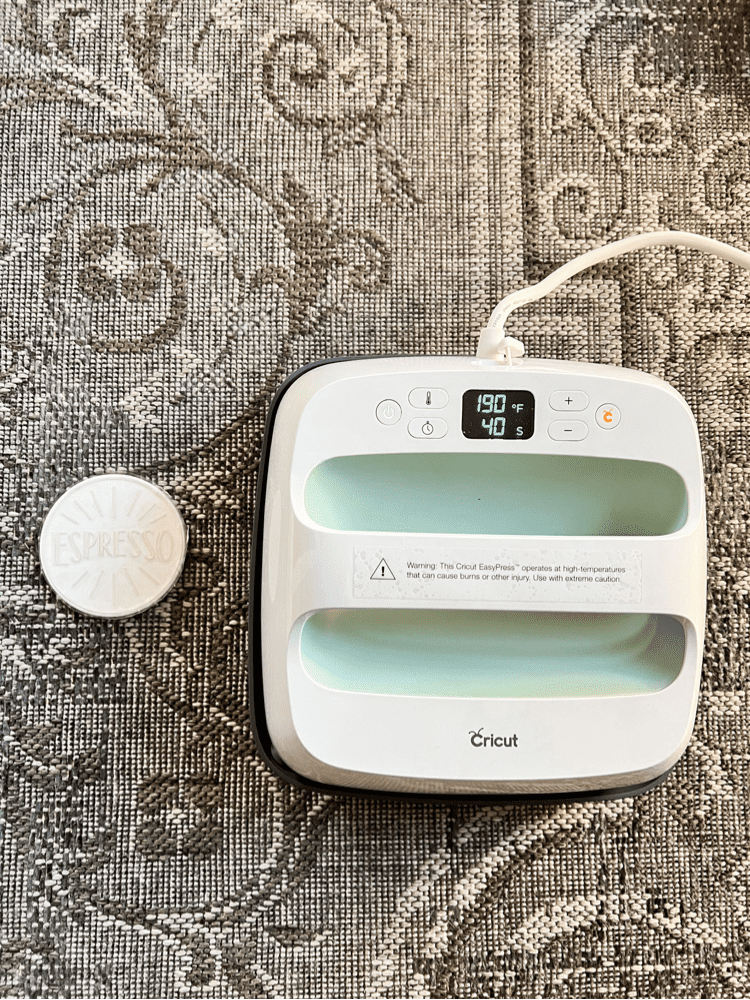 But really, I am just speaking from my own personal experience with the two. I did not do as many projects with my Cricut as I could have, I mainly just used it for adhesive vinyl projects. But, I know it can do much more.
And now that I am using my Glowforge to make items for my brand new (and small) Etsy shop, I tend to favor that machine over the Cricut. However, you could totally have successful businesses just by using Cricut Makers too! So there really isn't one clear winner when it comes to Glowforge Vs. Cricut, but more of a personal opinion.
Final Thoughts
Both Glowforge and Cricut machines have revolutionized the crafting industry by empowering creators to bring their visions to life. The decision between the two depends on the level of precision needed and the variety of materials you intend to work with.
Regardless of your choice, investing in either of these machines is a step towards unlocking your creative potential. With Glowforge's precision or Cricut's versatility, you'll be able to embark on countless crafting journeys, turning your imagination into reality and making heartfelt gifts for your loved ones or growing your business into a creative powerhouse.
Let me know if you have any more questions about the differences in Glowforge vs. Cricut machines. I would be happy to help you in any way that I can! And I hope you found this post to be very informational and learned something from it. Happy crafting my friends!