Y'all know I love my Cricut machine. I have had it for over a year now. But I have yet to make any coasters with it. So after all this time, I decided to finally try it! And I thought it would be cool to share with you all how to make coasters with Cricut's infusible ink too! That way, you can try it out too if you want!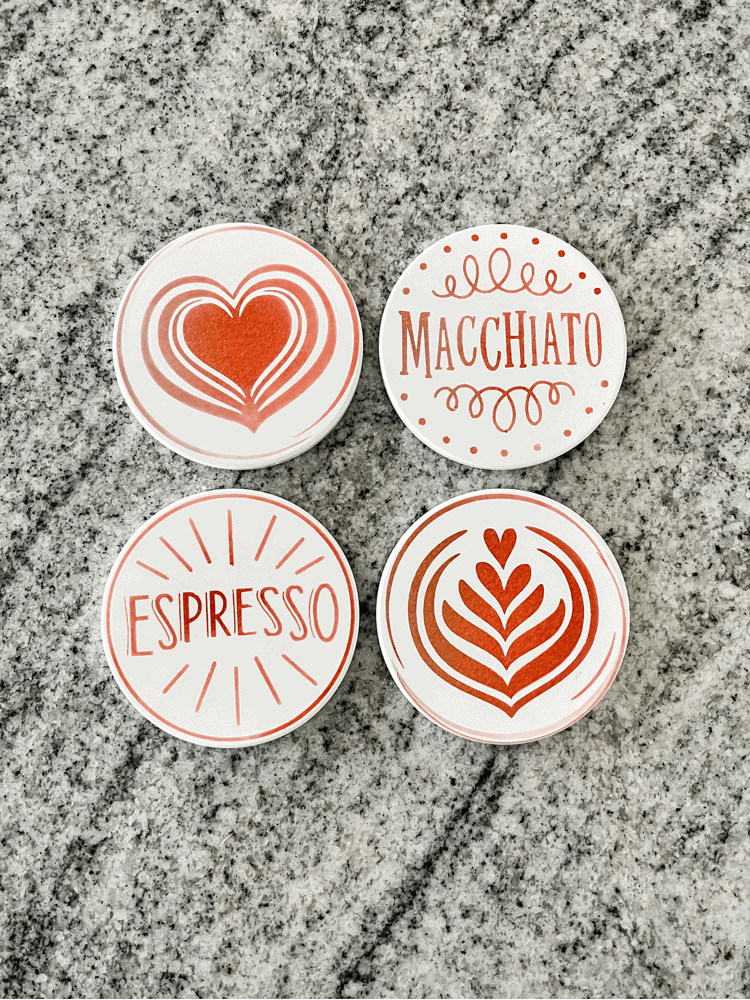 This post contains affiliate links. Click here to read my disclosure policy.
Materials Needed for DIY Coasters: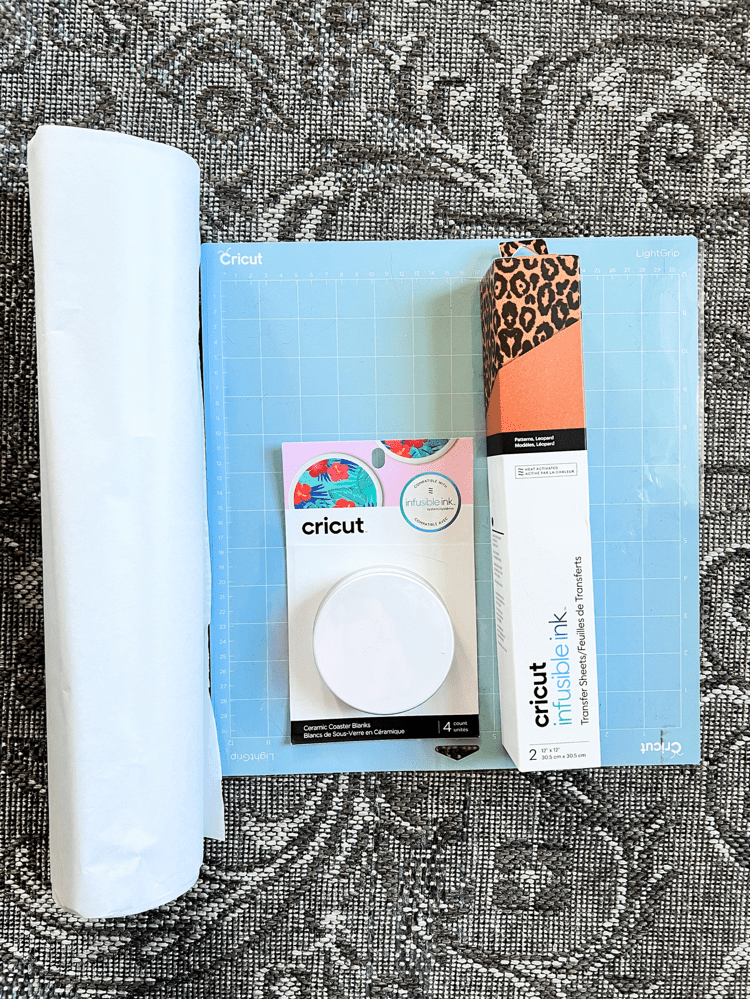 Print Out Your Design In Cricut Design Space
The first step in how to make coasters with infusible ink is to simply pick out what design you want. Cricut has two different style of coasters- square and round.
I decided to use the round ones for this. I would definitely recommend to keep the coasters to the Cricut brand. Because all the designs in Cricut Design Space are already calculated to fit on that specific coaster. If you use another brand, you would have to adjust the dimensions.

I just searched "coasters" in the program and found these cute coffee ones. I thought it was perfect since we all know how much I love to style my coffee bar every season!
Once you pick out the design, you just need to print it out. Place your infusible ink sheet on the standard grip mat to prepare.

Then, when you are ready to print, be sure your Cricut machine is set to "custom". You can then choose infusible ink sheets in the design space when you get ready to print.
Another super important thing is to make sure the MIRROR OPTION IS TURNED ON. You want it to print out backwards so that it will be placed the right way on the coasters.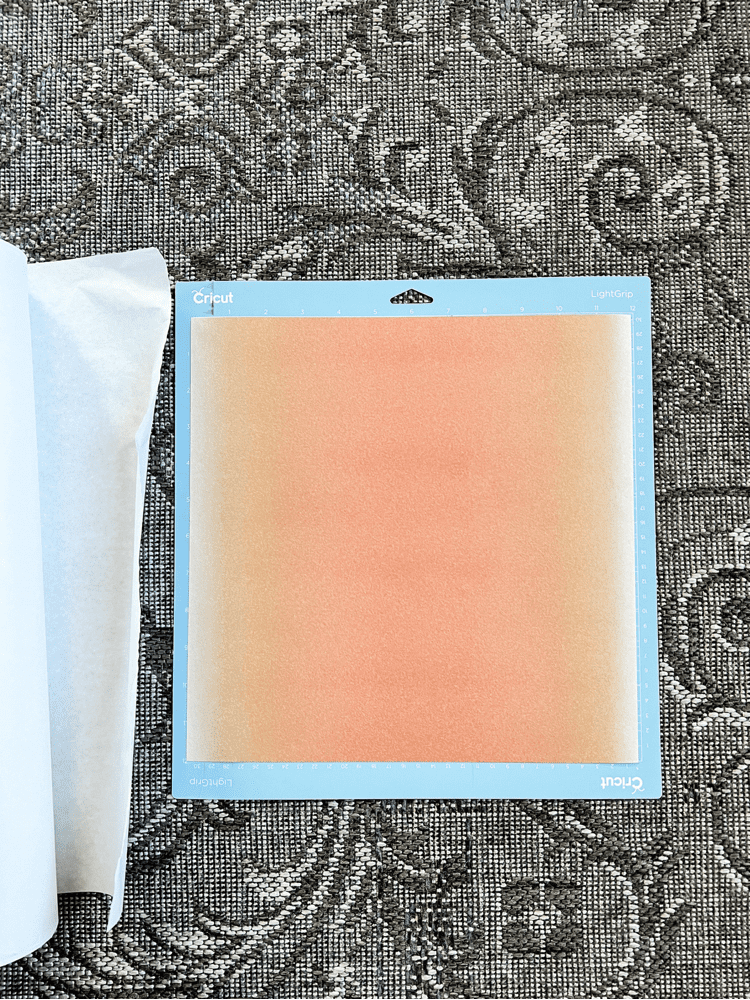 Apply Your Design To Your Coaster
After you print out your design, you will need to cut it out. I use the Cricut Weeder Tool to get rid of all the excess around the design.
After I have it all ready, I place it on the coaster and get ready to transfer it. The backside of the infusible ink sheets are a little tacky, so that helps it adhere to the coaster.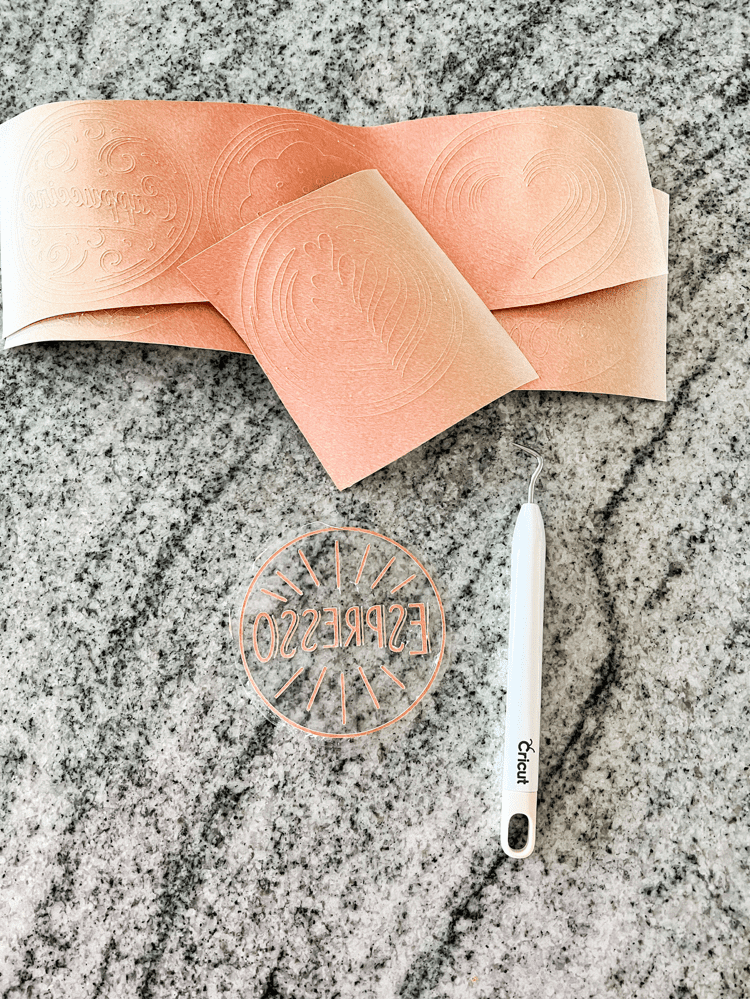 Get your Circuit Easypress 2 Machine ready by preheating it. I did the default setting which is 385 degrees for 40 seconds. Feel free to adjust this if needed.
Place a piece of butcher paper on top of the coaster with the design placed on it. Once the Easypress machine is preheated, firmly place it on top of the coaster with butcher paper on it.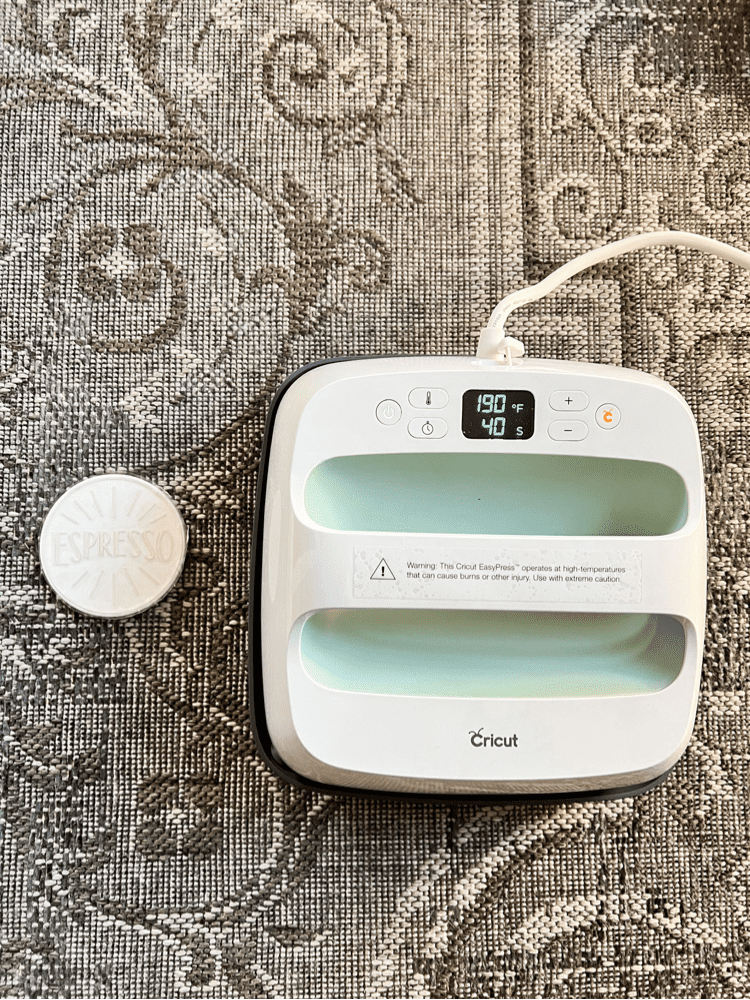 Then, press the Cricut button on the machine and the timer will automatically start. Be sure to keep the Easypress as still as possible when holding it. If you move accidentally, it can smudge the design.
Enjoy Your DIY Coasters
After the machine has been on the coaster for the full 40 seconds, carefully place it back on it's holder. Then, let the coaster cool completely before handling it. It will be very hot!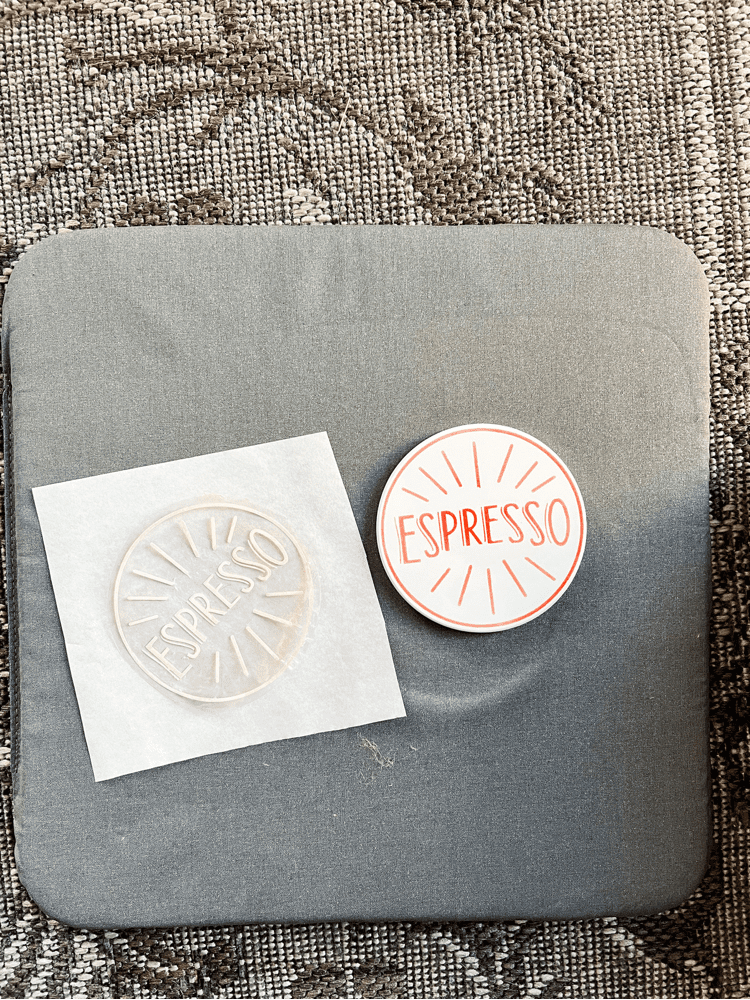 Once cooled, remove the butcher paper and the infusible ink design. And ta-da! Your design has successfully been applied to the coaster! Such an easy and simple way to create something more personalized for your home!
I hope you enjoyed this post on how to make coasters with Cricut's infusible ink! As you can see, it was super fun and easy to create these.
And, if you don't have a Cricut machine yet, you definitely should consider getting one! I have made so many cool things for our home with it and I love coming up with new ideas for it!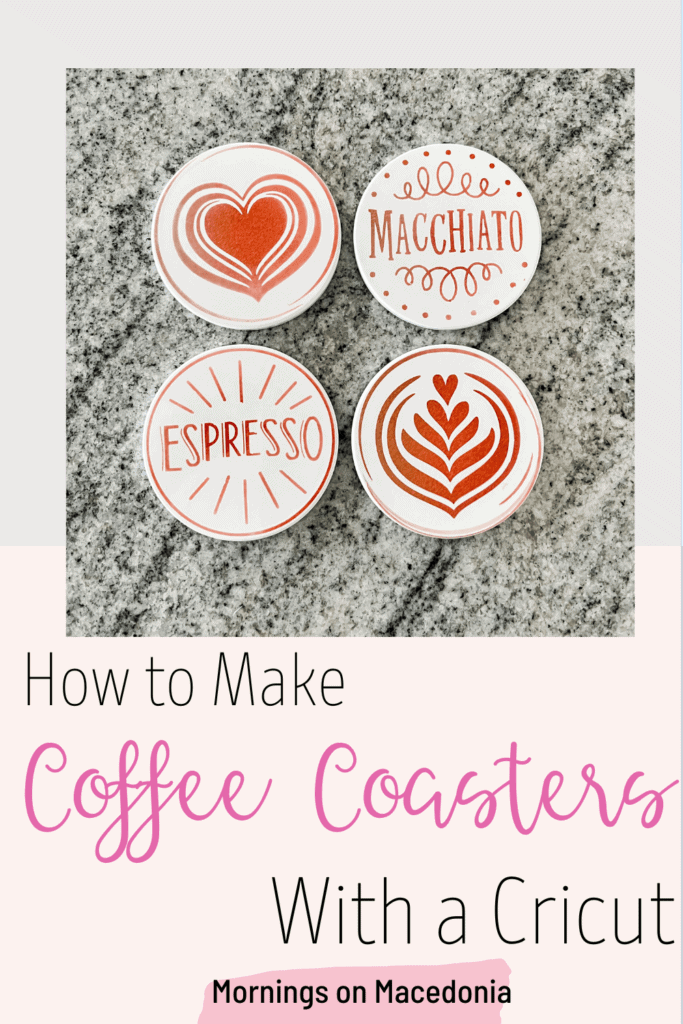 Check out all my other Cricut projects here: