This week, Glowforge launched their brand new laser, the Aura machine. This Glowforge Aura machine is designed to bring all your creative ideas to life in just minutes!
It's a brand new craft laser that will cut, score, engrave. It uses all sorts of materials like wood, leather, acrylic, vinyl and more! Plus, its price is much cheaper than the traditional lasers on the market.
That way, more crafters and hobbyist can enjoy the new Glowforge Aura machine, since it is more budget friendly. I will be showing you all the things your new Glowforge Aura machine can do. As well as the differences between this machine and its competitors today.
That way, if you're thinking of getting a craft laser machine, you will have all the details and information you need!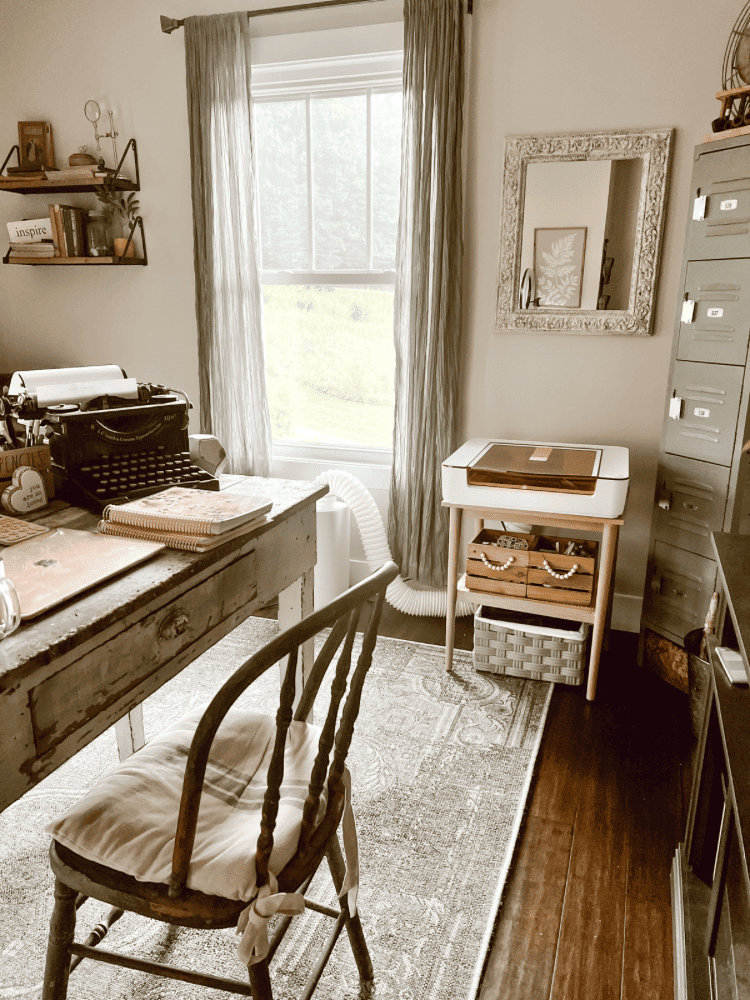 This post contains affiliate links. Click here to read my disclosure policy.
Which Is Better, Glowforge Or Cricut?
Y'all know I have a Cricut machine too, as I have done several DIY projects in the past with it. However, I gotta say, I am loving the Glowforge much more!
If you're looking for cutting thicker materials like wood, Glowforge is your best bet. Cricut cannot do that. You can do way more ambitious projects with a Glowforge.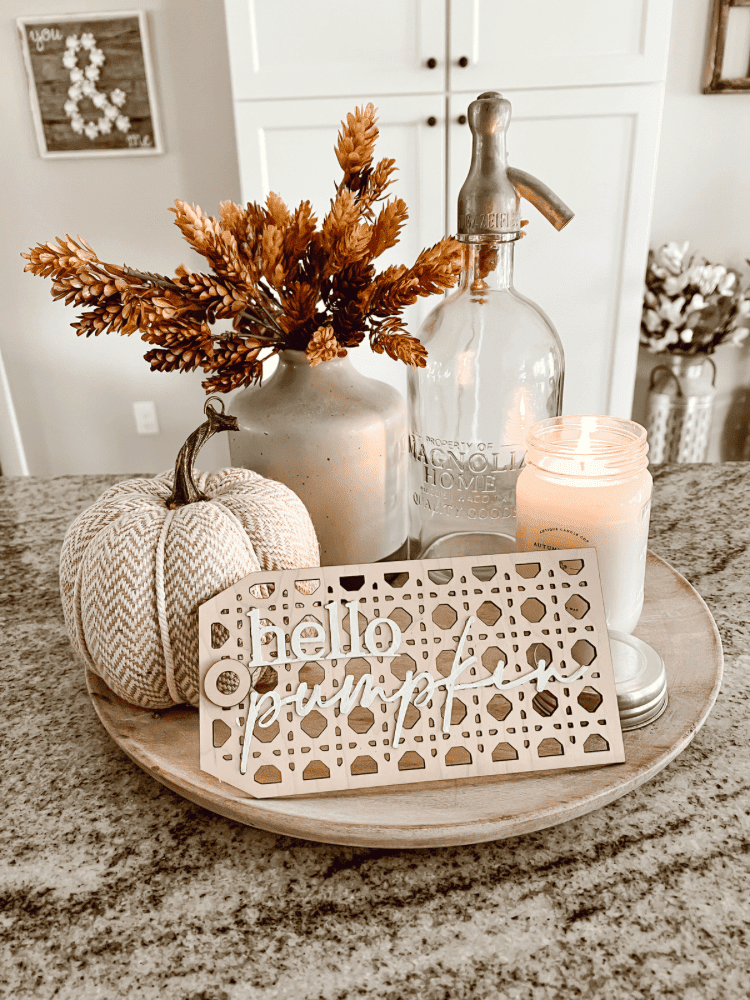 I still like my Cricut for cutting permanent vinyl, but you can also cut out iron on vinyl with the Glowforge Aura machine. So there's really not much that the Aura machine can't do. Cricut has more limited capacities. Although, it is much cheaper too. So it's just really depending on what you're going for in a crafting machine.
Is Glowforge Aura Really A 3D Printer?
Technically, the Glowforge Aura is a CNC Laser Cutter Engraver. But since that is quite a mouthful, Glowforge calls it a 3D Laser Printer instead.
An actual 3D printer builds up material layer by layer, but with Glowforge, the machine carves out your product using a laser light.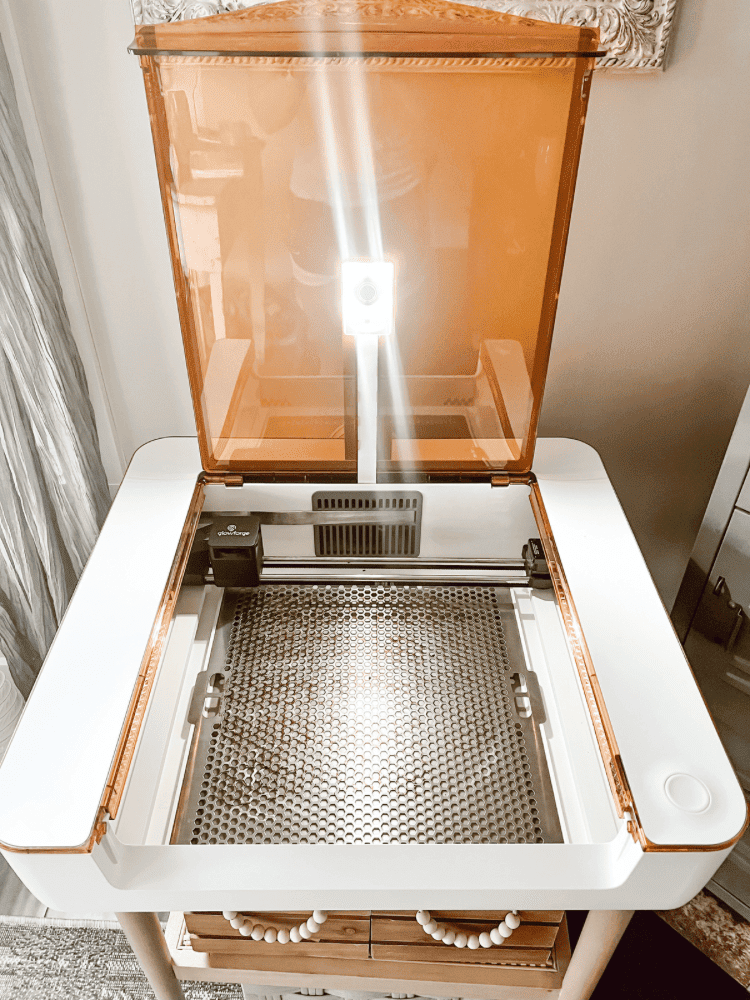 What Does A Glowforge Cost?
I mentioned above that the Aura machine is cheaper than the other laser cutters Glowforge offers. However, I know it is not necessarily cheap. It's still definitely an investment, but if you're serious about getting one, the Aura machine would be a great starting point for you.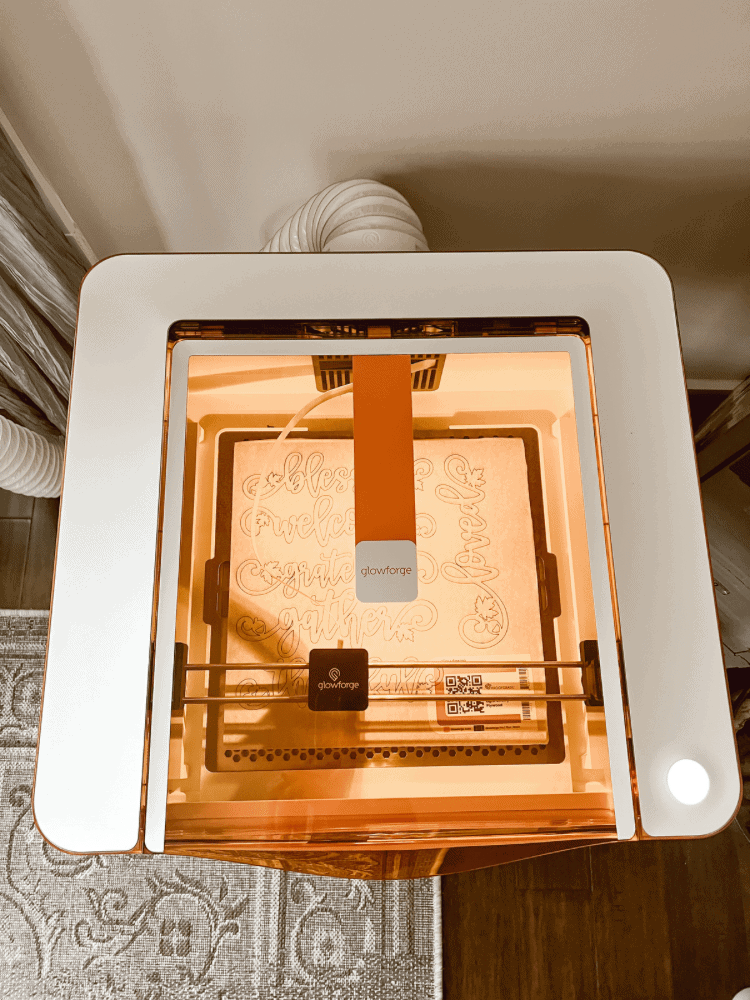 Glowforge also offers a Pro Machine, which is priced at $6,995. And they offer a Basic Machine which is priced at $4,995. The Aura Machine is only $1,199. So yes, it is still expensive, but a lot more affordable than your other options that Glowforge offers.

But as you may have guessed too, the lower price comes with more set backs than the other laser cutters. It's still a great machine to start out with, but of course, it does not offer the same things as the basic and pro machines. The main difference that I can tell from research is that the speed of this machine is slower than the others.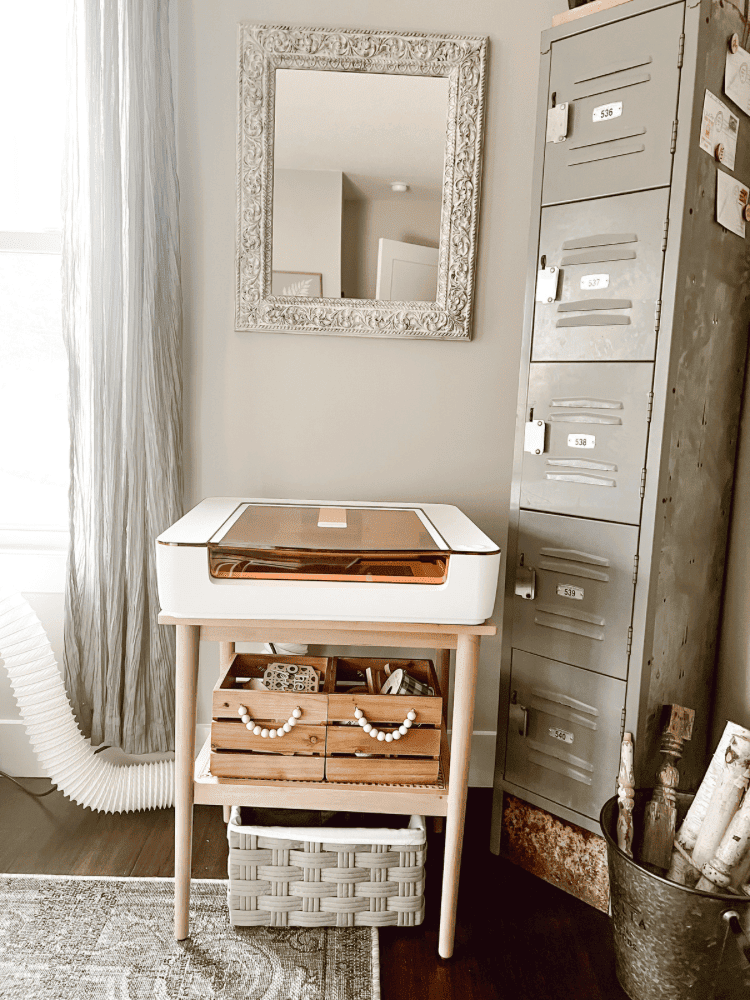 Which is totally fun if you are just crafting for fun or have a little side hobby. But, if you're making several items to sell, it may be harder for you to keep up with since it is a tad bit slower.
I actually started my own Etsy shop myself after getting this machine so I can sell things I create. And right now this machine is totally perfect for me. I am not having to pump out 100s of orders every week though. It's more of a fun hobby and side job for me right now.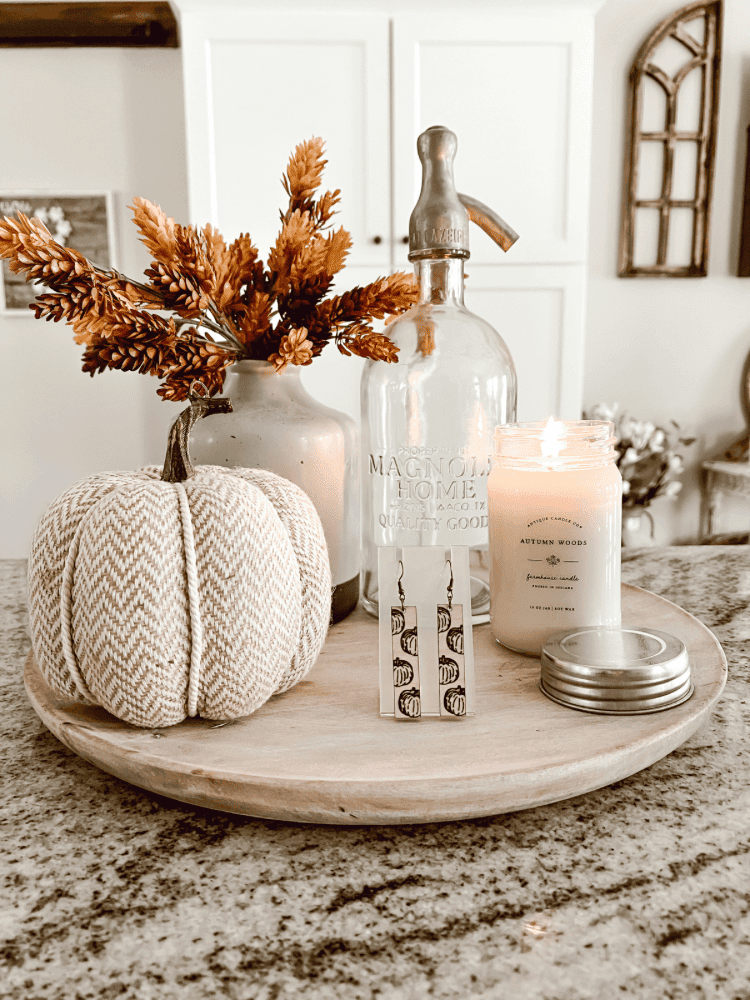 But, if in the future my shop starts booming, I may consider upgrading to a bigger Glowforge machine. It's definitely not on my radar though anytime soon. Right now, the Glowforge Aura machine is perfect for me!
How Long Will A Glowforge Last?
Going along with cost, I am sure you're wondering how long will a Glowforge last. According to Glowforge itself, the laser tube is estimated to last about two years.
After that, it will need to be replaced. Which isn't a huge deal because you can get a new one through Glowforge. And their customer service is AMAZING! If you ever have any trouble, shoot them an email and they will get back to you right away.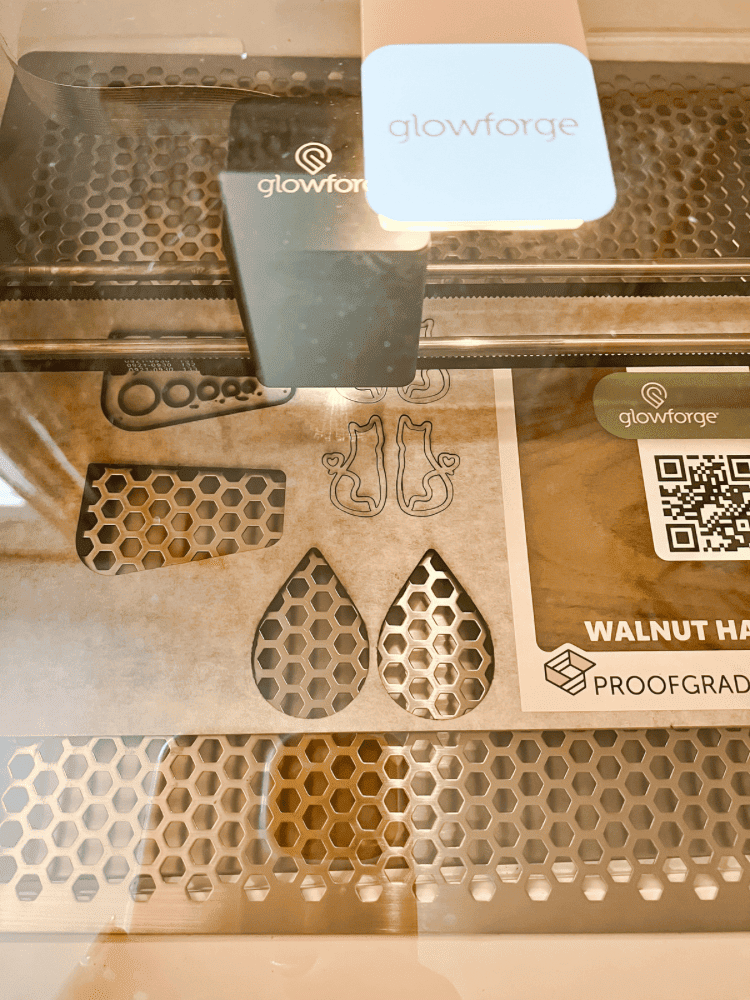 And if something goes wrong with your machine, they are really good at replacing things for you. Although, it is very important to keep your box and all the shipping materials inside it for the full two years.
That way if something goes wrong and you need to ship it back, you have all the materials to do so. Otherwise, you will have to buy another shipping box back from them.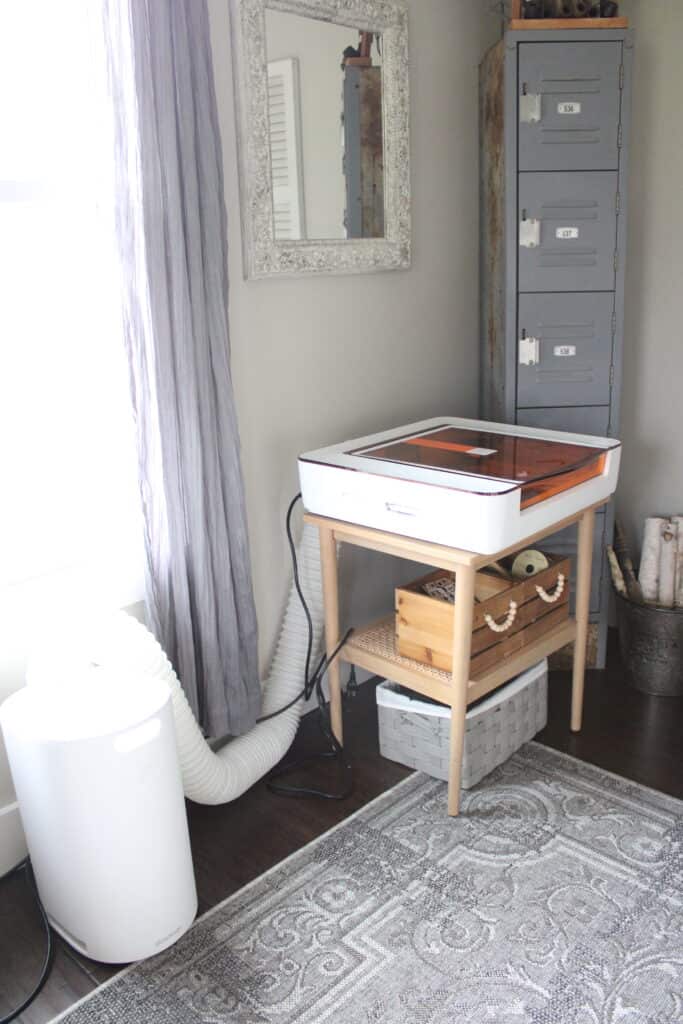 Do You Need An Air Filter With Glowforge Aura?
It is recommended that you use an Air Filter with Glowforge Aura machine. However, it comes with everything you need to just vent it through the window instead if you don't have one.
You do have to purchase the air filter separately which again, is a bit of an investment. So if you're on a budget, you could just buy the Aura machine first and vent it through a window. And then later on down the road, purchase the air filter then.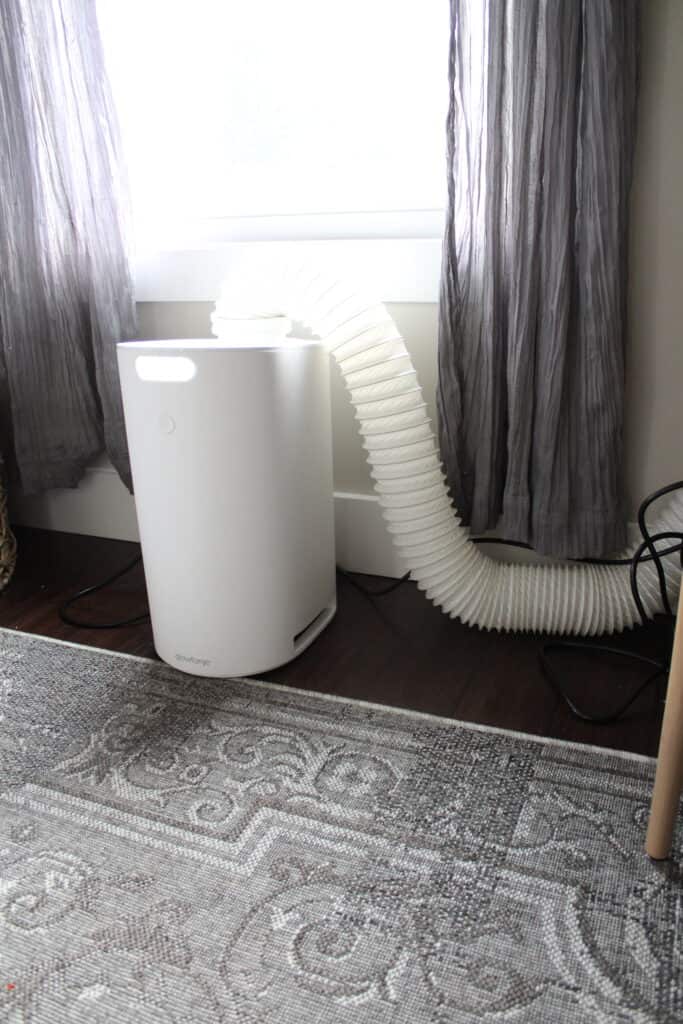 What Program Does Glowforge Use?
Glowforge using its own free web based software called Glowforge App Software. You can make several designs using SVG files (just like a Cricut machine) or JPG, PDF, and PNG digital file types.
You can even use actual photos or clip art. And you can hand draw your own designs too! Which really means your designs are limitless. You can do so many things with this cool machine!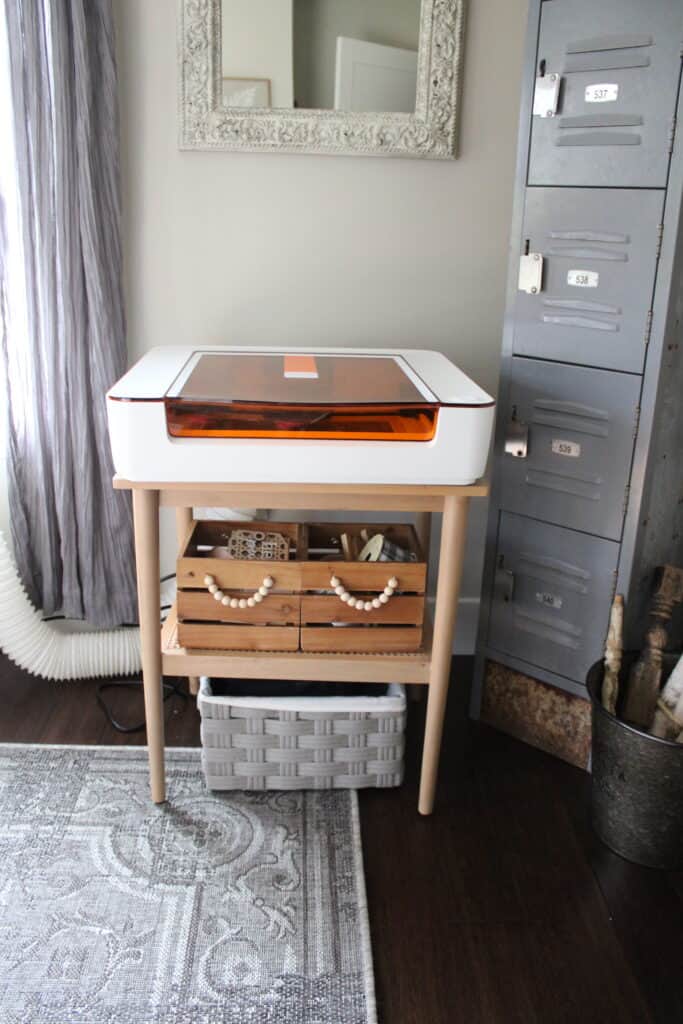 I was actually really intimidated by the Glowforge Aura machine at first and didn't think I would like it. But, I am happy to say I LOVE this machine and all that it can do. I can easily make beautiful items for my home or personalized gifts for family members and loved ones.
If you're on the fence about getting one too, I hope this post persuaded you to try it out! You won't regret it! And don't worry, I will definitely be sharing some Glowforge Aura tutorials coming up very soon! And if you have anymore questions in the meantime, please let me know below!