I am so excited to share this cute Christmas gift idea with you all! This recipe is not my own, I got it from the amazing blogger and Influencer, Daryl Ann Denner. But I wanted to share it with you all in case you were interested in making your own homemade vanilla extract too!
I have never made my own before so I thought now would be a great time to try it. And how adorable would these be in a gift basket full of other baking goodies?!
I know this would be a gift right up my alley!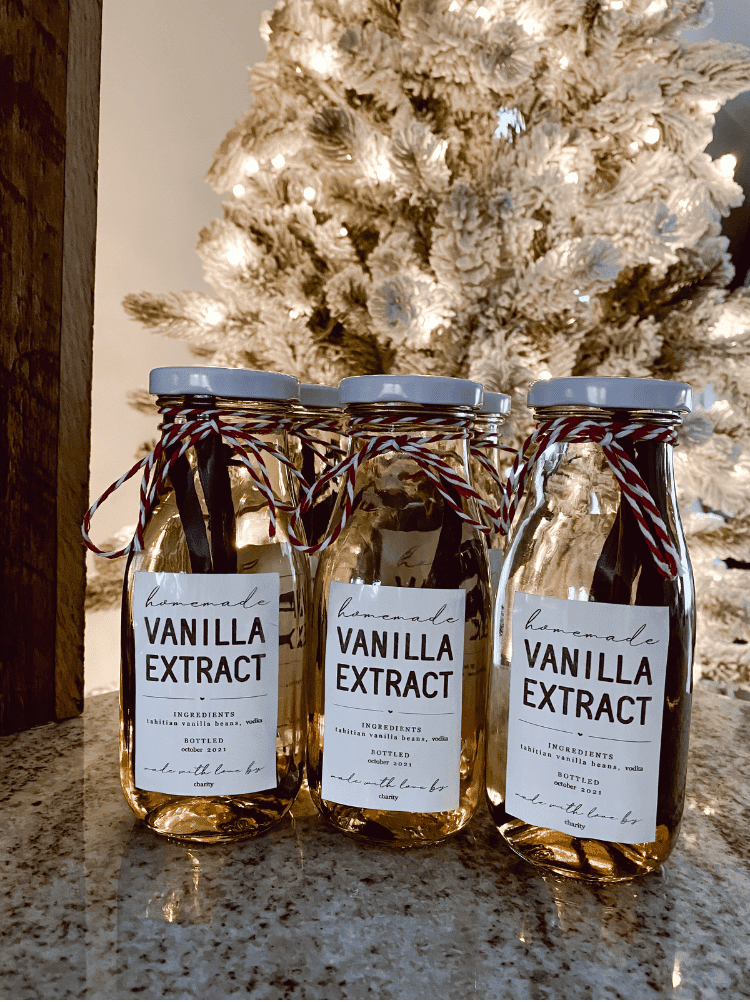 This post contains affiliate links. Click here to read my disclosure policy.
Materials Needed:
Sticker Paper (to print the labels out on)
Vodka
Ribbon, optional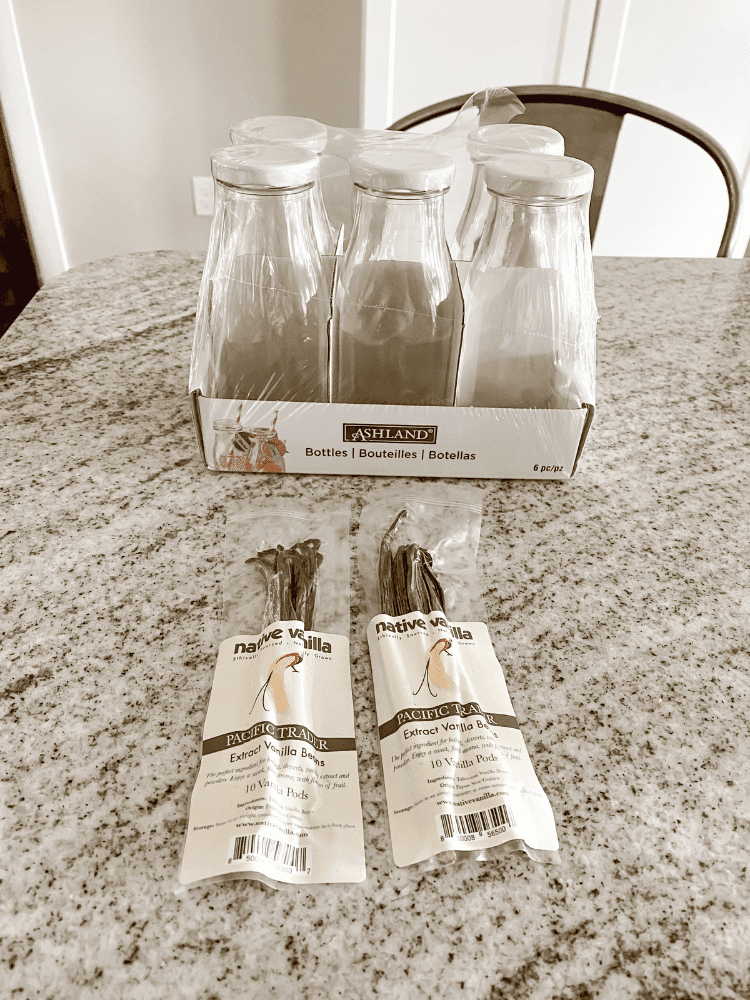 Cut Vanilla Pods
The first thing you need to do in order to make homemade vanilla extract, is to cut the pods. I just used a small, sharp knife and slit it down the middle.
Without cutting it all the way through. I left the edges intact so it was still just one pod of vanilla if that makes sense.
Then, I went through and gently pushed it open a little more with my fingers. That way, the vanilla beans are fully out and can steep.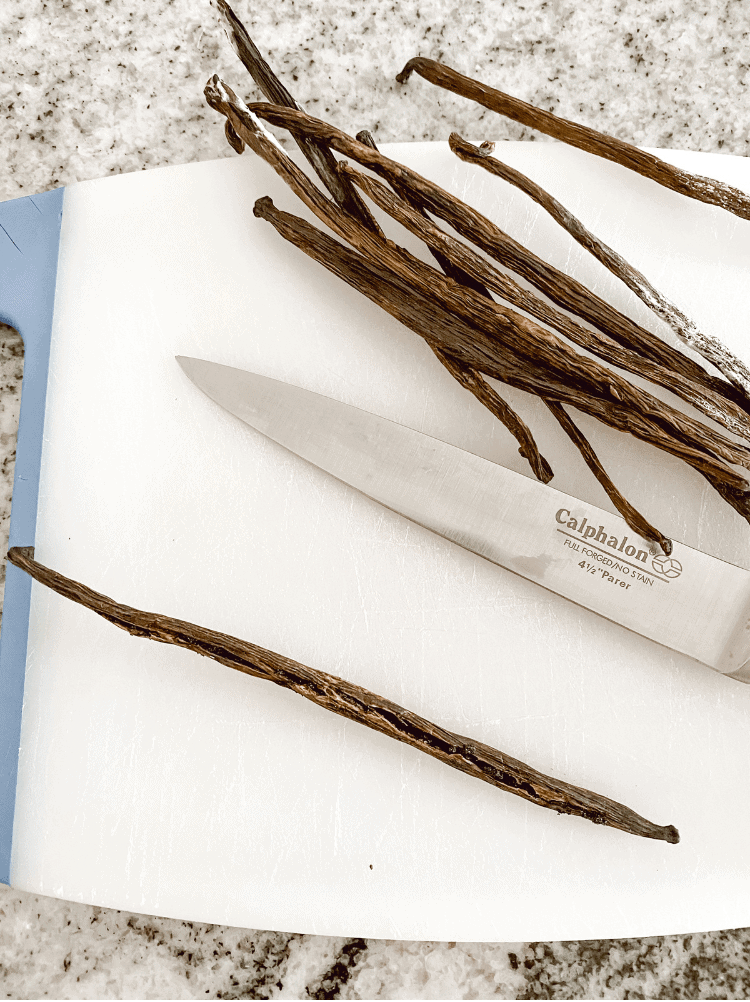 You want to add at least 3-5 vanilla pods into each glass bottle.
The more you add, the stronger the vanilla will be.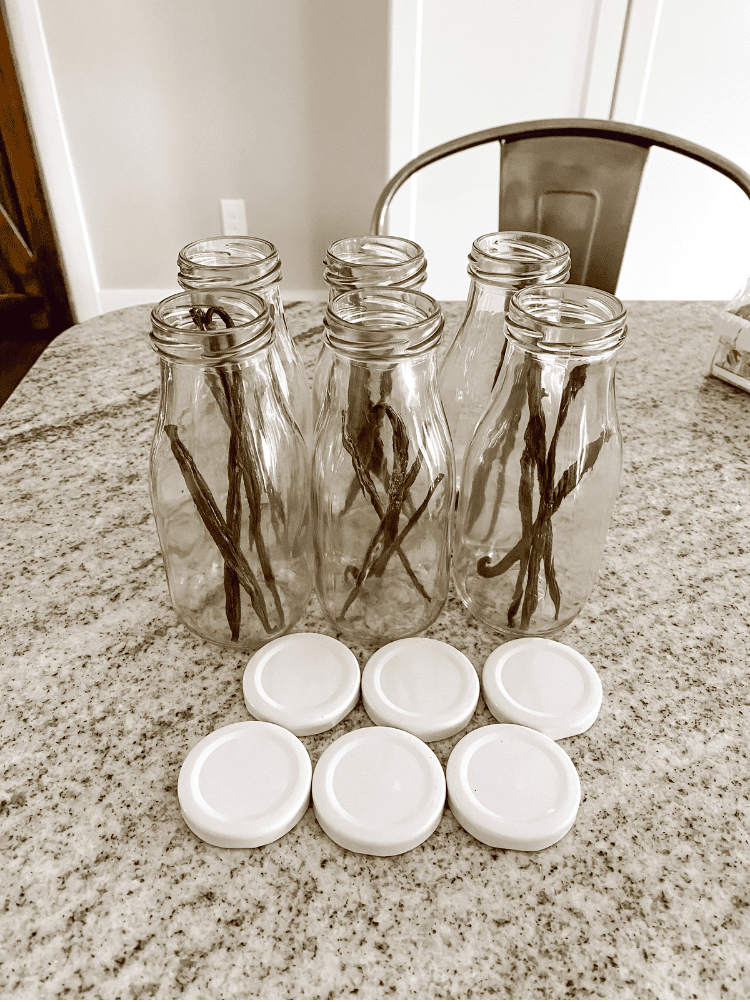 Fill Bottles With Vodka
After you have added the vanilla into the bottles, then you're going to want to pour vodka in. I poured enough to where it covered the vanilla beans.
So pretty much all the way to the top of the bottle. I just used the cheapest vodka I could find. I don't think it really matters which brand/kind you use here.
I've also seen where people make homemade vanilla extract with bourbon instead of vodka so that could be an option too if you would rather.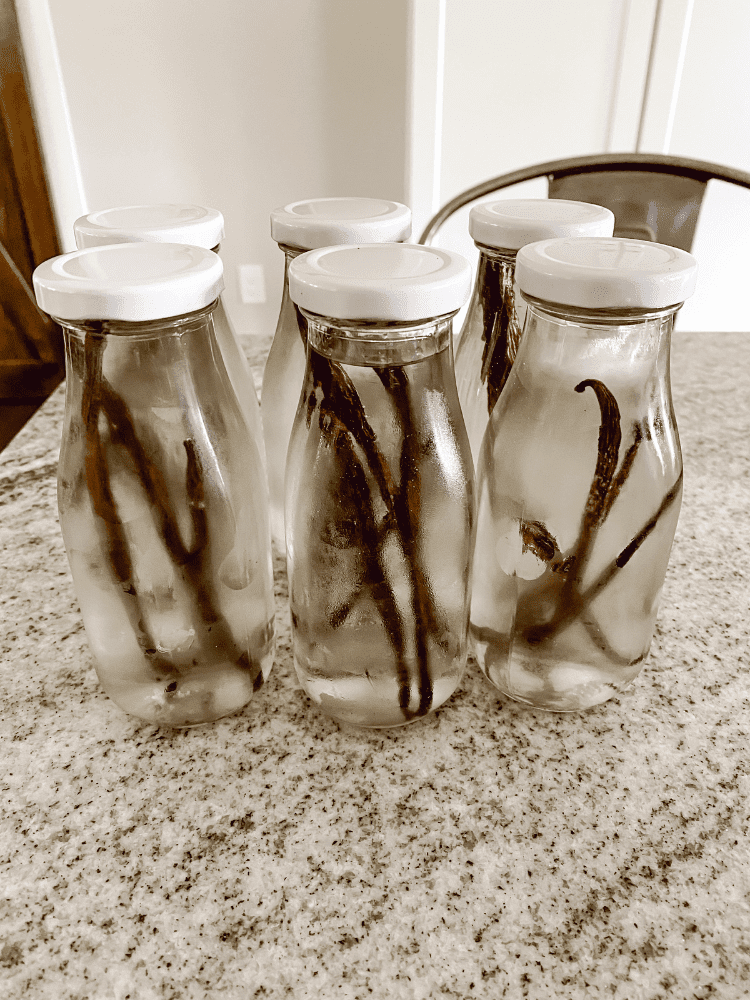 Let Vanilla Extract Steep
So now, that's it! That's all you have to do besides let it steep. It says to let it steep for at least 30 days, but I am going to try for two months instead.
The longer you let it steep, the stronger it will be. The labels I bought from Etsy say when they were bottled, so if you're giving them as gifts, that's a good way to let people know.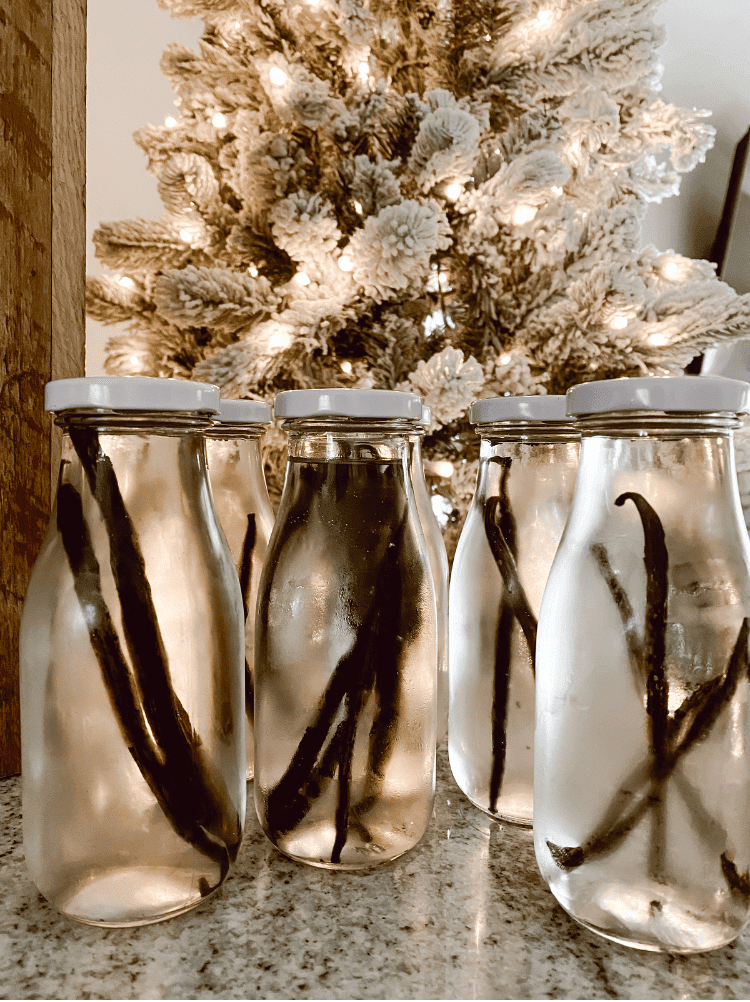 Make The Labels
This step is totally optional, only if you want to be extra and give them as gifts! I decided to be extra and make the labels too because it gives them the perfect Christmas flair!
I ordered labels off of Etsy and just used sticker paper to print them out on. I was going to try to make my own with my Cricut, but I figured this was just easier.
Especially since it was all typed out already! I also made the mistake of buying matte sticker paper first, which I didn't like. So I re-ordered and got glossy paper instead.
It looks much better plus, it is waterproof as well is a plus. I linked the exact paper I used for you in case you need it too!

After printing them out, I just cut them out and stuck them on the bottle. And then to make it more festive, I tied a cute Christmas ribbon around the bottle as well.
How stinking cute, right?! I love that you can give these as gifts and they are homemade which means so much more! Have you ever tried to make homemade vanilla extract before?!
If not, you definitely should and let me know how it goes for you!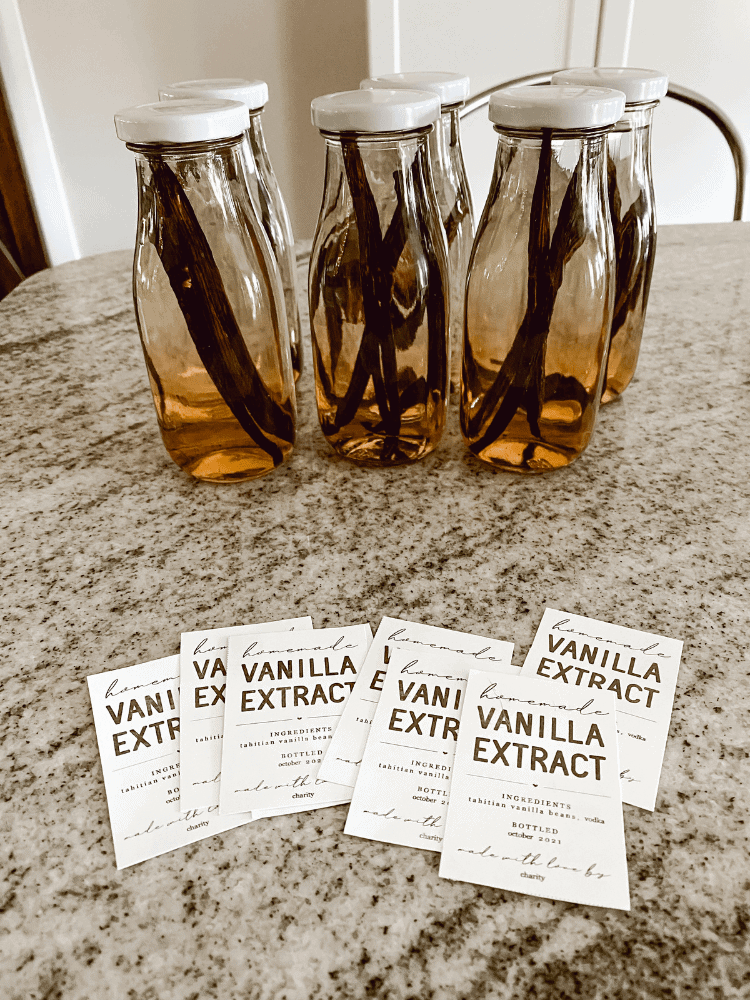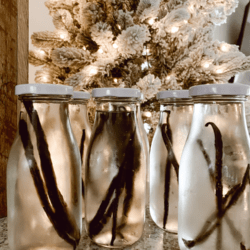 Homemade Vanilla Extract
Ingredients
3-5

pods

Vanilla Bean

8

oz

Vodka
Instructions
Cut each vanilla pod down the middle to expose the beans. Do not cut the edges though.

Place 3-5 pods in the glass bottles. The more you put in, the stronger the vanilla will be.

Top glass bottles with vodka to the top.

Close the bottle and let it steep for at least 30 days. Two months is more ideal. The longer you let it steep, the stronger it will be!

You can re-use the bottle and refill with vodka as necessary!