Well now that it is officially November 1st, we can all have our Christmas trees up now, right?? Lol, at least maybe I am the only crazy person who has theirs up already, and spoiler alert, it's more than one tree! But, I had to tell you guys all about my King of Christmas trees and why I love them.
I am OBSESSED with them and I now have 3 total King of Christmas trees in my home. I wanted to show y'all the quality of them and share early. That way, in case you are looking for a new artificial Christmas tree this year, you have plenty of time to shop!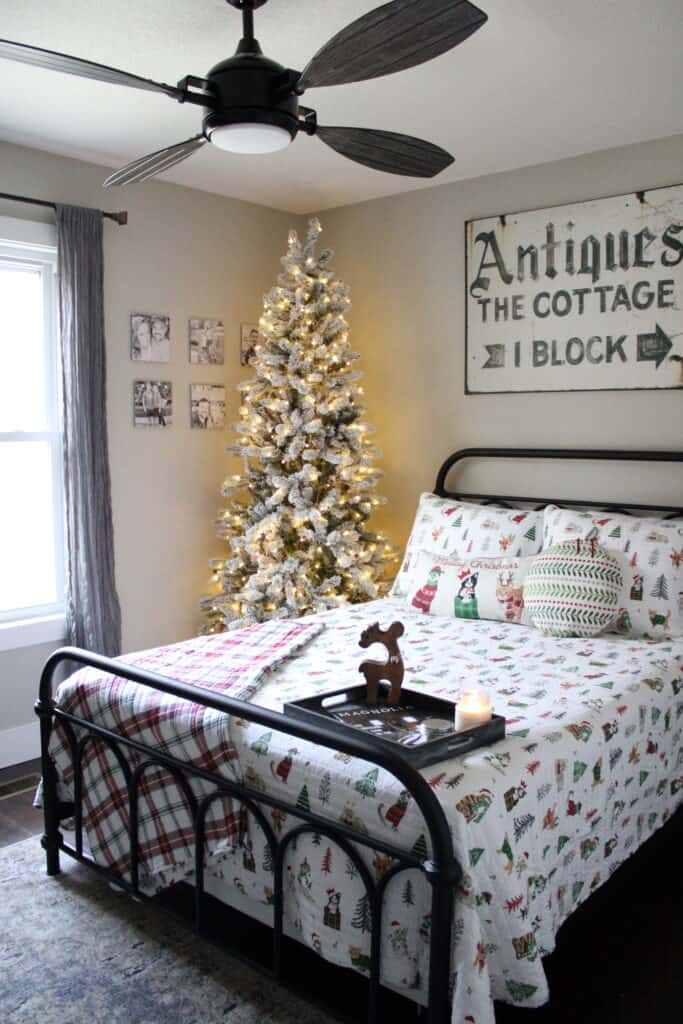 This post contains affiliate links. Click here to read my disclosure policy.
Guest Bedroom 7.5′ King Flock Slim Tree
Starting off, I thought I would show you my King of Christmas tree I have in the guest bedroom. I got this 7.5′ King Flock Slim Tree last year and I am loving it still.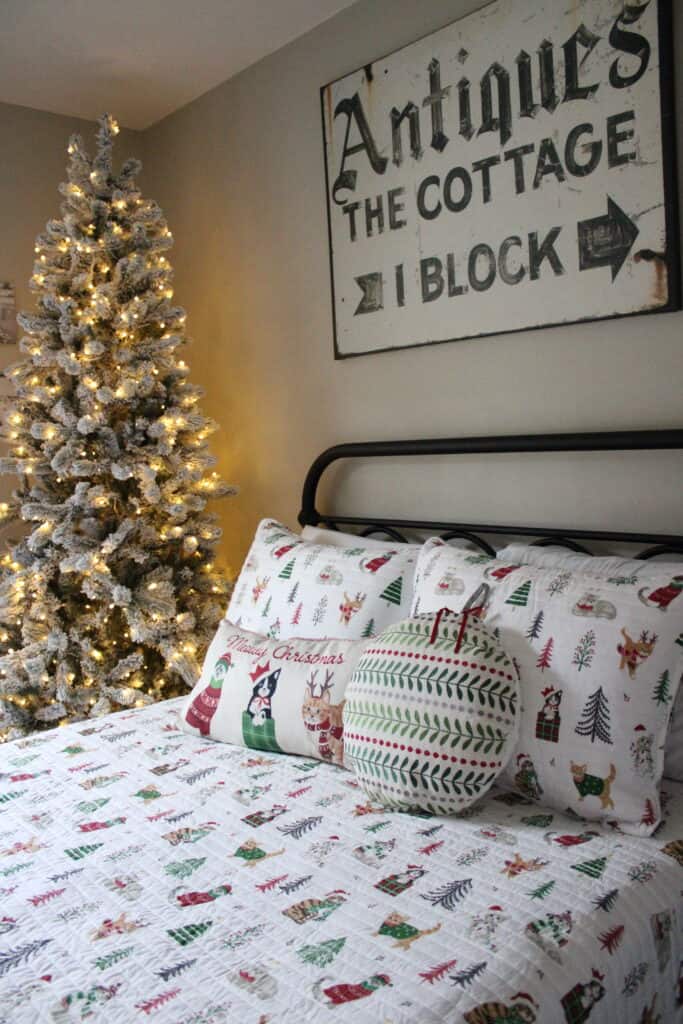 I originally had it downstairs last year, but I got a new one to go down there this year so we had to switch things around a little. And I am not mad about it!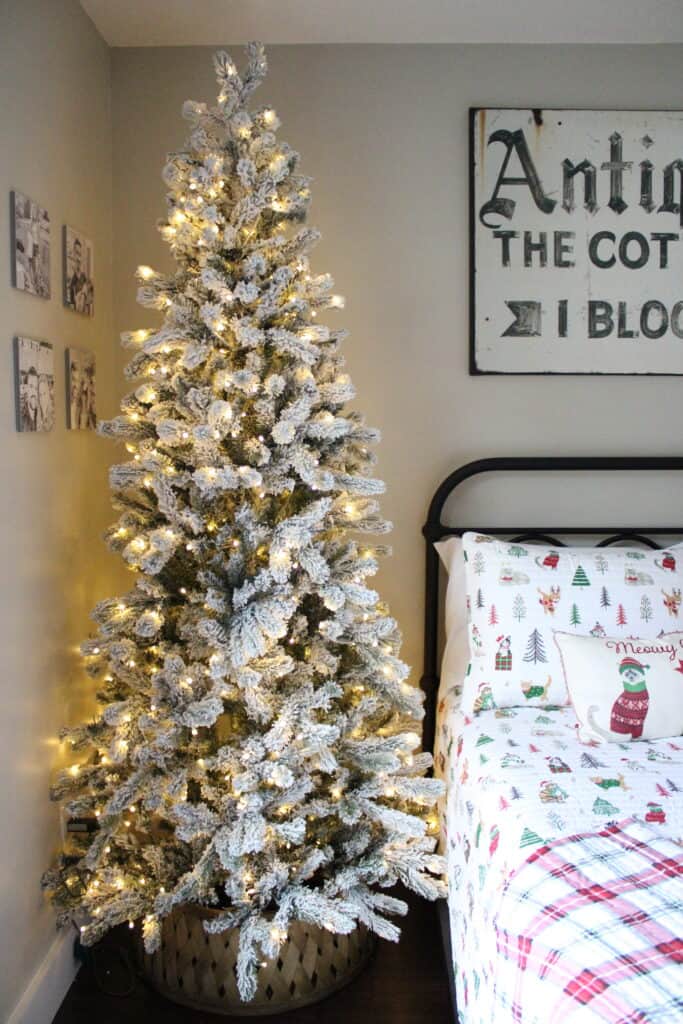 I was worried that this tree may be too big for the guest bedroom. Usually, I only put a pencil sized tree in here. But, I am happy to report that since this is a "slim" style tree, it fits perfectly in the guest bedroom corner!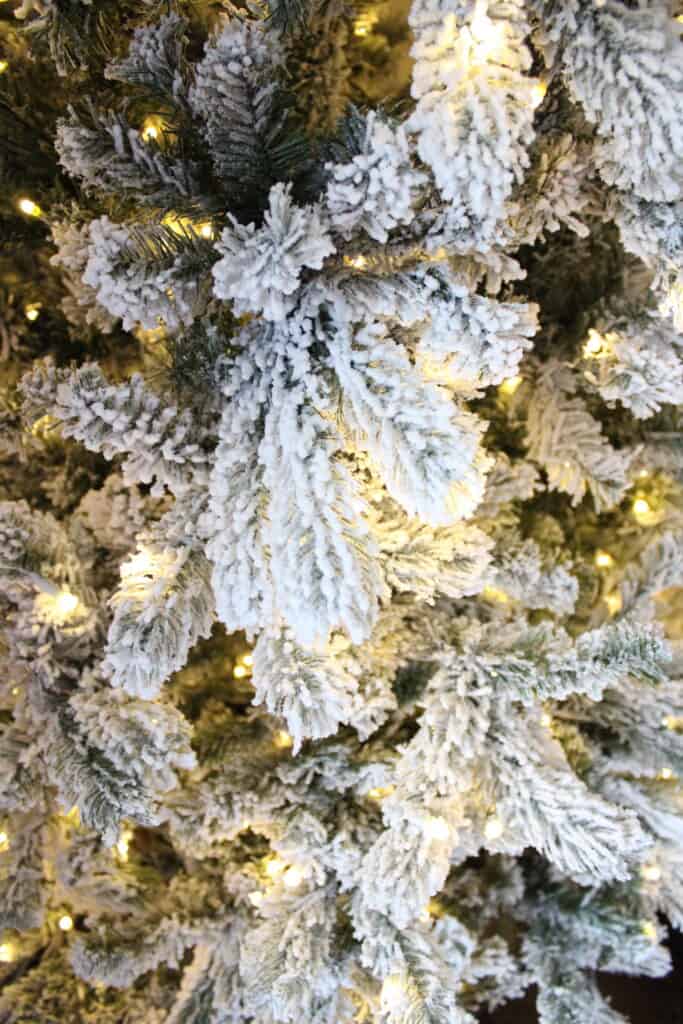 The quality to these trees just can't be beat. I love a King of Christmas Flocked tree because their flocking is really incredible. As you can see above, the tree is nicely coated and just gorgeous all the way around!
8 Foot King Noble Flock Tree
As I mentioned above, I got a brand new tree for our downstairs area. This 8 foot king noble flock tree speaks to my vintage loving heart.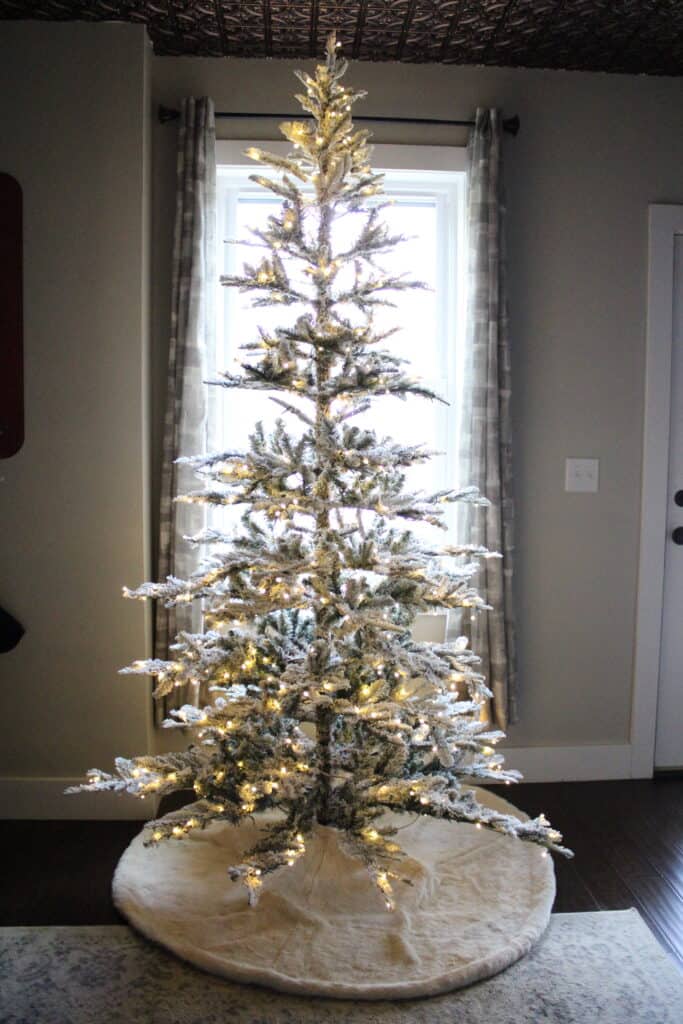 It has a very Charlie Brown vibe to it as you can see. It's not meant to be full like the other ones so this may not be up everyone's alley. But I love it!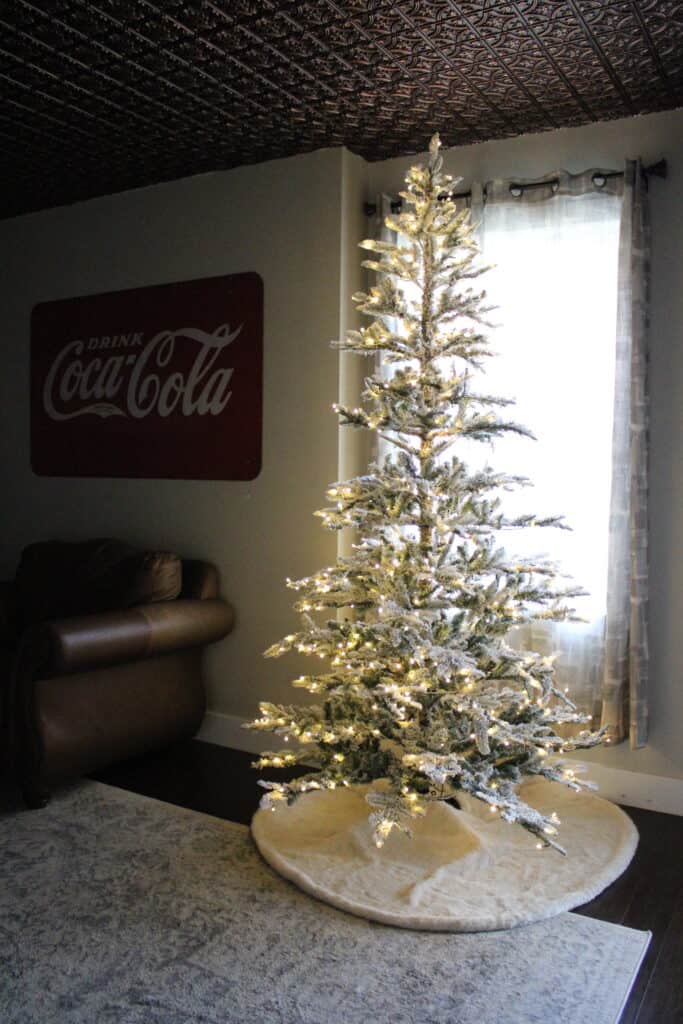 I am wanting to fill this tree up with vintage ornaments too so I hope I can get a few more to fill the tree up with. King of Christmas also has beautiful tree skirts as well. So I got this 60 inch king snow faux fur tree skirt to accompany it with!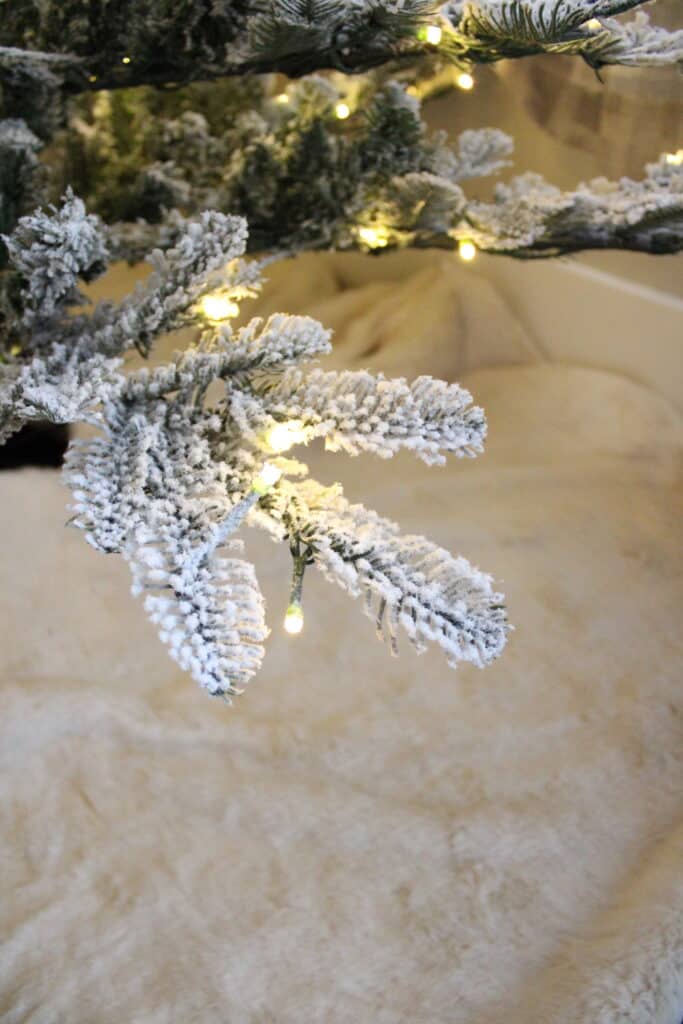 6.5′ Queen Flock Tree
If y'all have been around here for awhile, then you know that this King of Christmas queen flocked tree is the OG of them all! I have had this one in my office for several years now.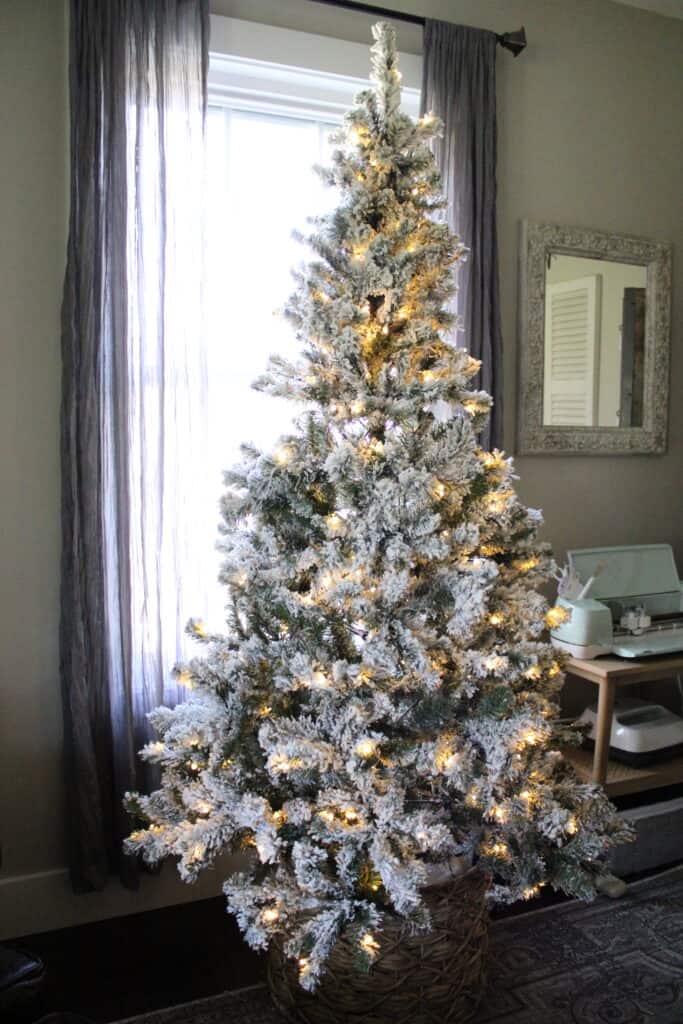 It is on the smaller side, so it fits well in a tight space like an office. I also love how it can sit inside my wicker basket too. That gives it a different look from the traditional tree skirt route for sure.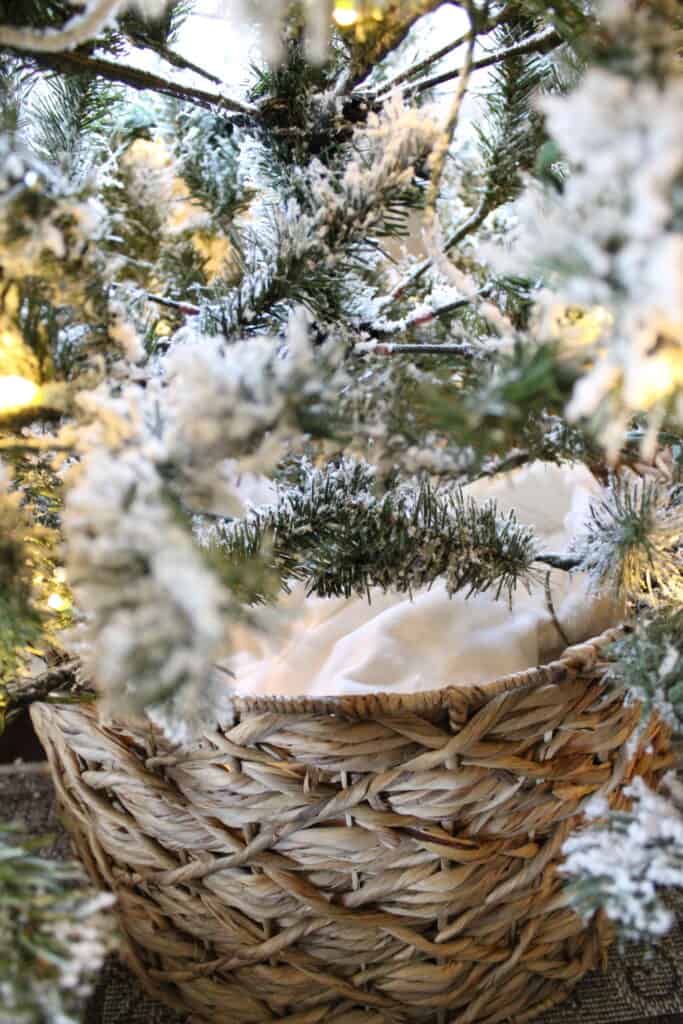 This tree, like the others, also comes with multiple settings regarding the lights on the tree. It comes with 350 warm white LED lights and it comes with the different light settings: slow motion (where it blinks on and off), 70% power, or 30% power.
I think it's very cool how you can customize the lighting to your liking! And switch it up depending on what your mood is for the evening!
King of Christmas Tree Quality
I just can't say enough great things about King of Christmas and their products! I am always very impressed with the quality of their trees.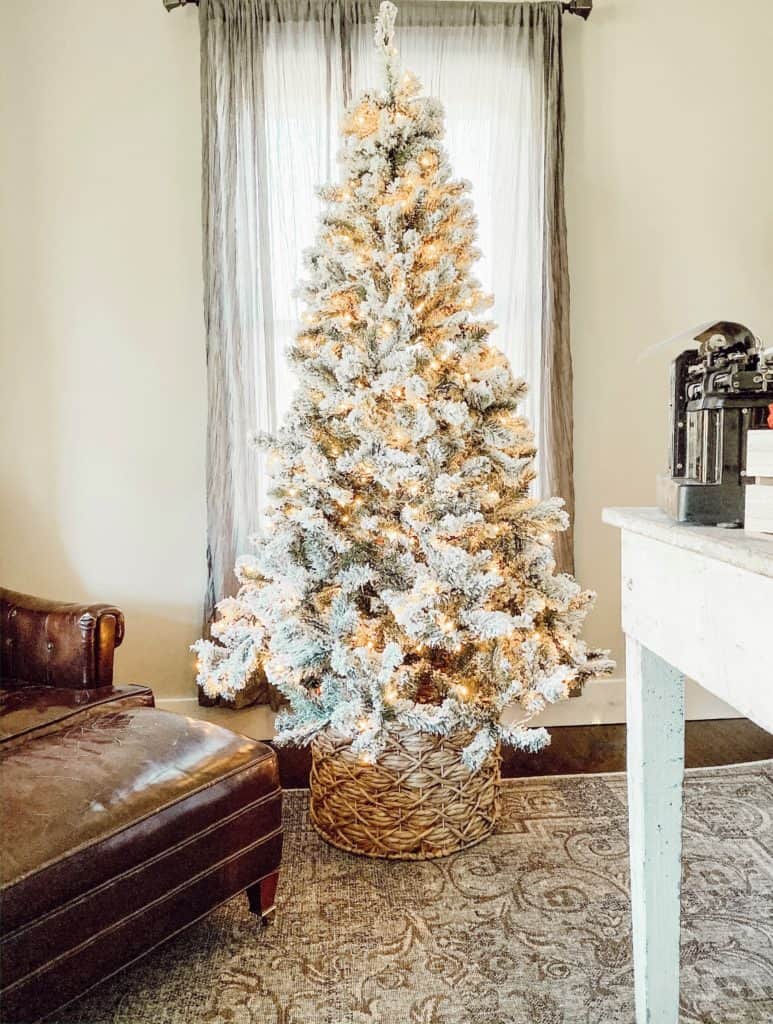 And in case you didn't know all their newer trees come with a tree storage box, gloves to fluff the tree with (so you don't get flocking all over your hands), and a remote to control the light settings too!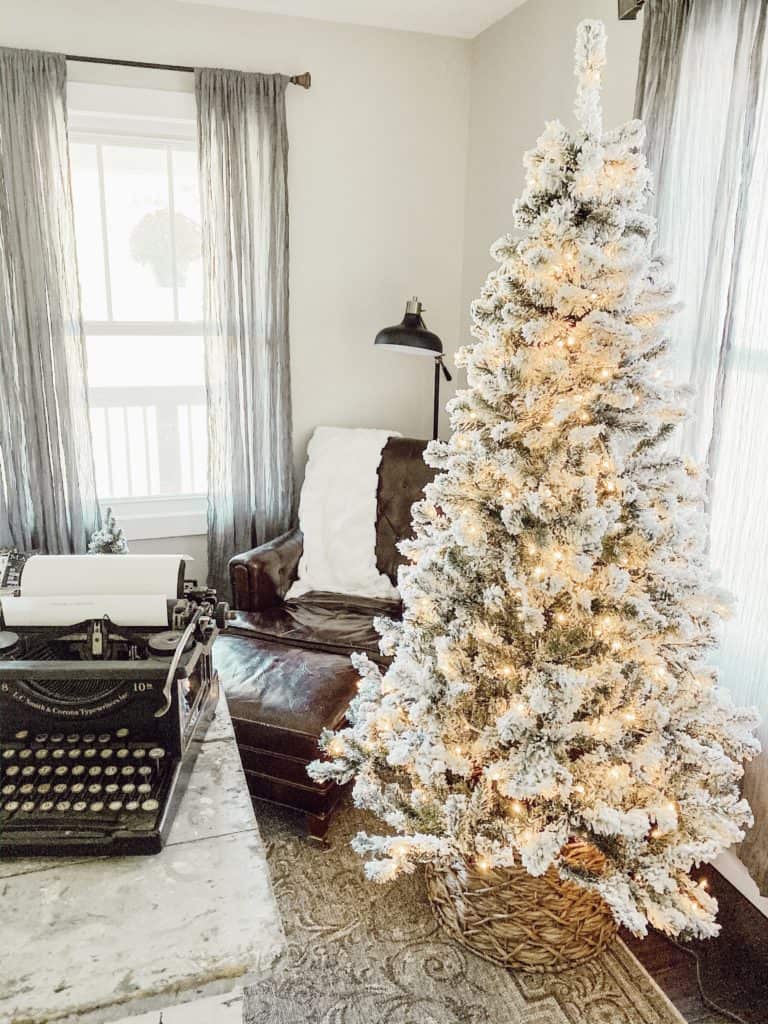 So if you're in the market for a new tree I highly recommend you check them out! They are also having a huge November sale right now too. Use their code "King" to get up to 45% off!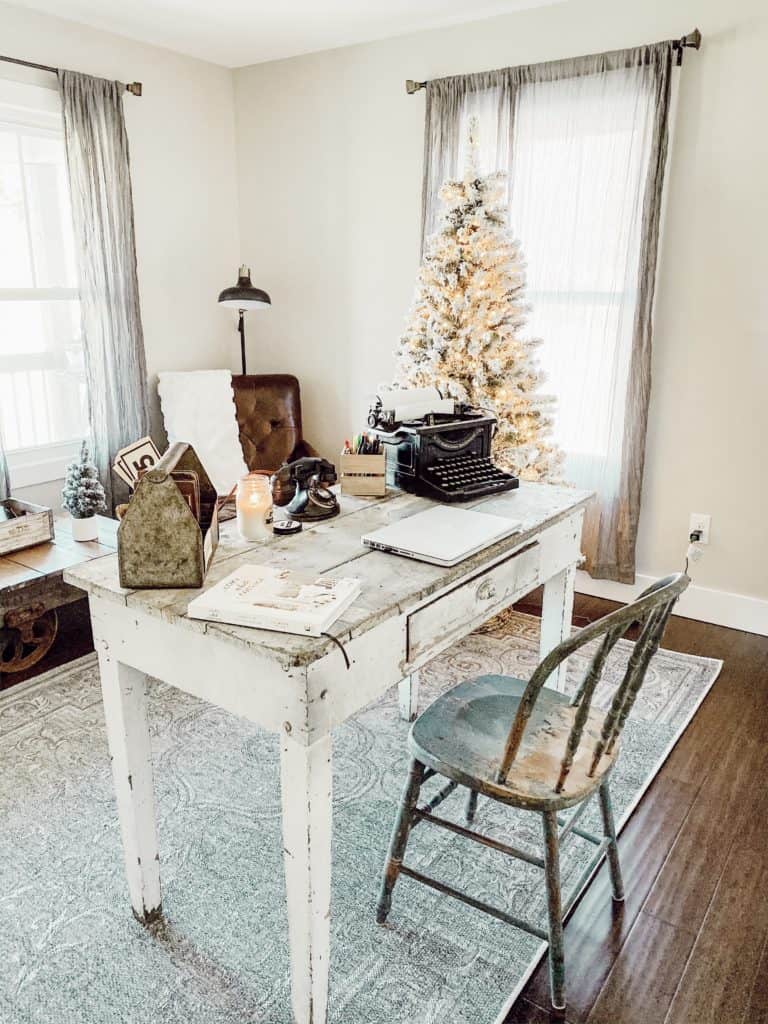 Have you all ever heard of King of Christmas before?? And if so, do you have any of their products too? Let me know below!