Y'all know I have shared in abundance about our new entryway refresh this year. I'm sorry, I just can't help it because I am so happy with how everything turned out. From installing our wall sconces, to now installing hardware to our entryway table, I'm just over the moon with the end results from it all! Today, I am going to be sharing with you all a quick and simple update. I will show you how to add hardware to an entryway table easily.
This is such a simple way to update or elevate a piece of furniture you may already have. Y'all know I'm in love with my entryway table already, but adding some hardware to it made me love it even more!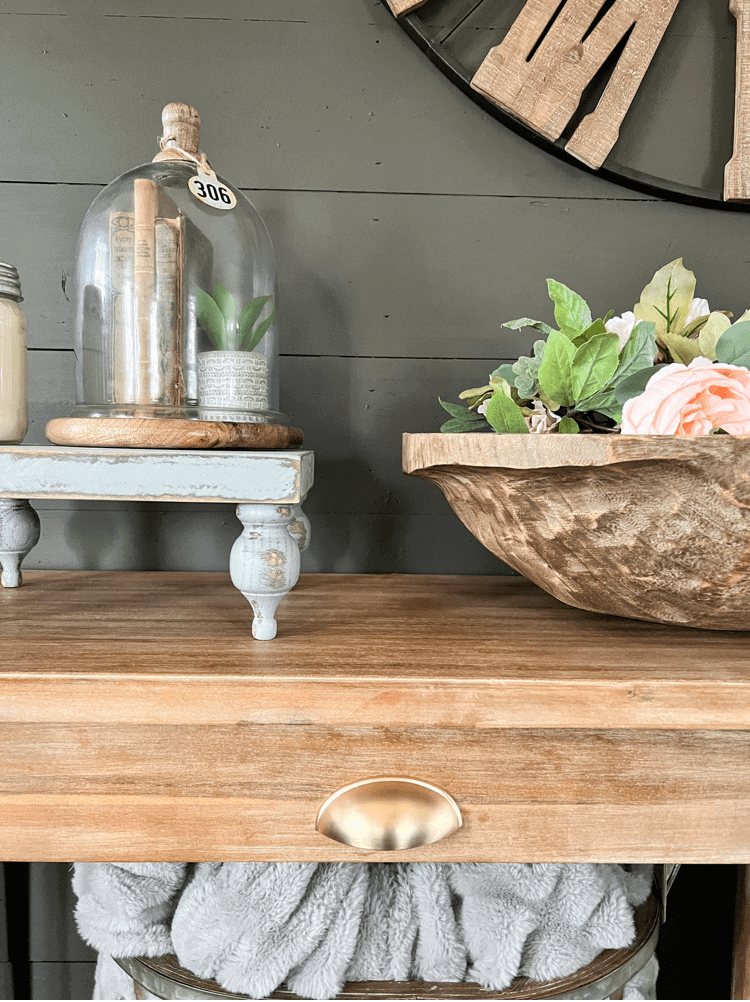 This post contains affiliate links. Click here to read my disclosure policy.
Choose Your Hardware
So since we already had an entryway table, all we needed to do was to pick out some hardware. I ended up ordered ours from Amazon.
I looked at several different options and finally found a pack I liked the most. The hardest part was finding something that didn't have several pieces to it.

Since our entryway table only had two drawers, I really only needed two pull handles. But I couldn't find anything with just two alone, so I ended up settling for a five pack piece.
Which is fine because I am sure I can find a use for the other handle pulls. And it's always good to have some extras too!

I wanted an antique gold finish to match the gold sconces we just installed above the table as well.
And I think these hit the nail on the head! It's the exact shape and color that I wanted for this table!

Install Your Hardware into the Table
Now that you have picked out your hardware, it is time to install it into your table!
It can be a little intimidating to do, but I am here to show you just how easy and simple it can be! If you're worried about placement, simply get some painters tape or putty and place it in the spot where you want to install your hardware.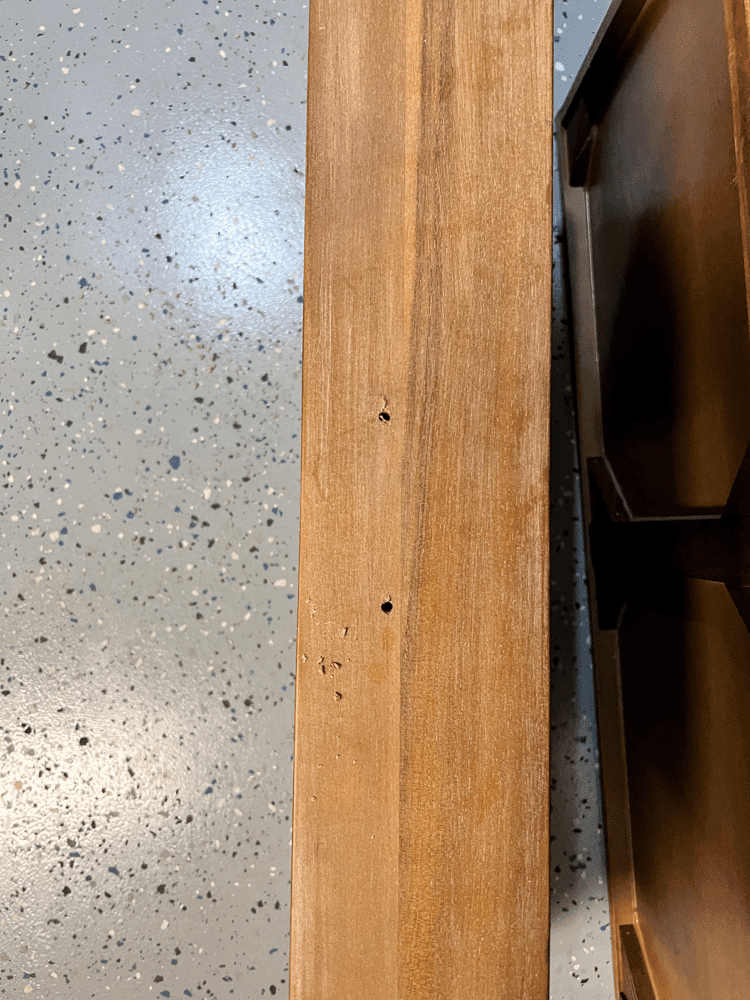 You can leave it on there a few days to make sure you like the location before actually drilling the hardware in. This would be especially important to do if you were planning on installing hardware into your kitchen cabinets.
Since this was just an entryway table, I wasn't too concerned and didn't bother with placing the hardware visually first with tape.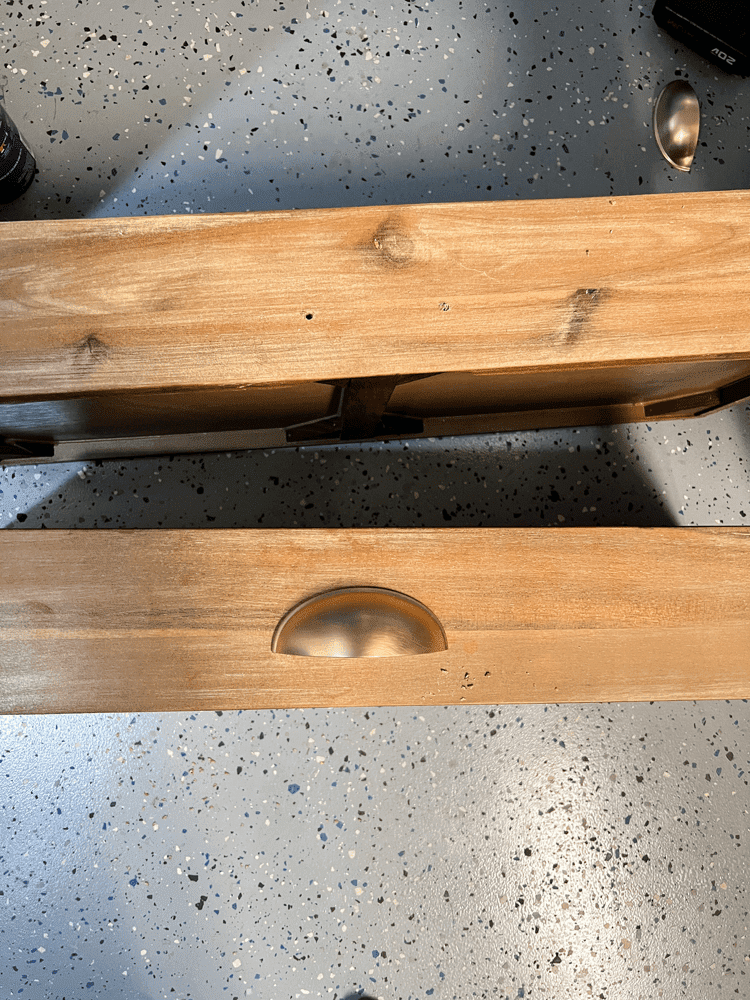 We simply just went for it and measured the spot directly in the center of the drawer. Then, my hubby drilled two holes in each drawer side for the handle pulls.
After that, he secured them into place my nailing the screw into the holes. And that was it! Super simple and easy.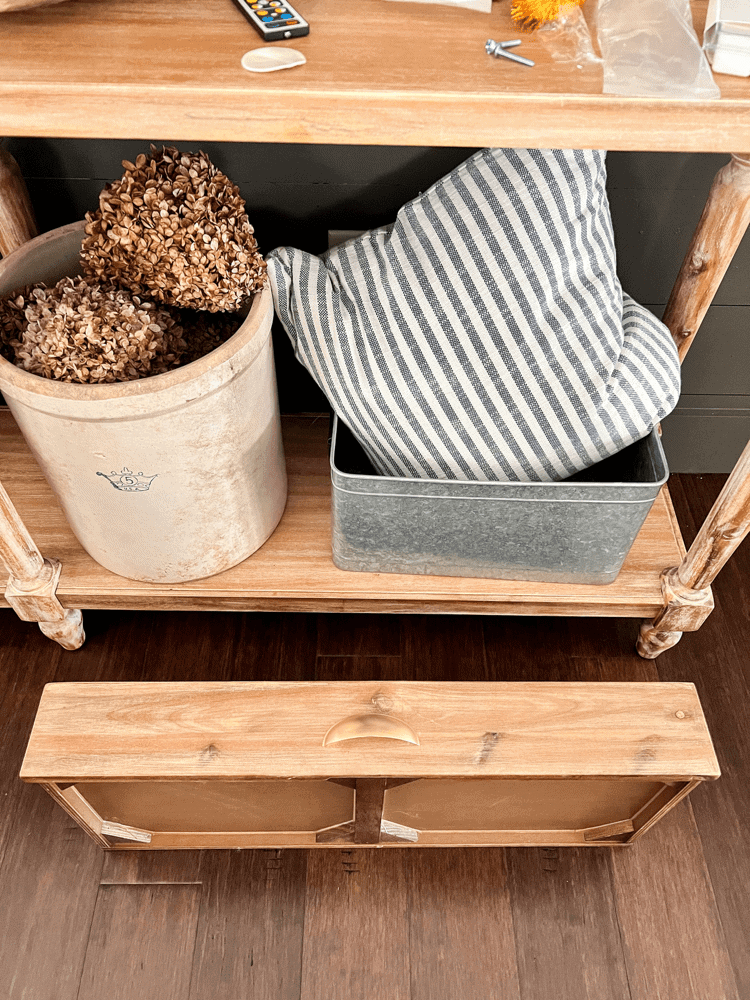 Enjoy Your New Hardware
This was a great way to elevate this entryway table and take it from mediocre to fabulous! The funny thing about this table was that it never came with any hardware on the drawers to begin with.
So I think that this simple change really took the entryway table to a whole other level, don't you agree?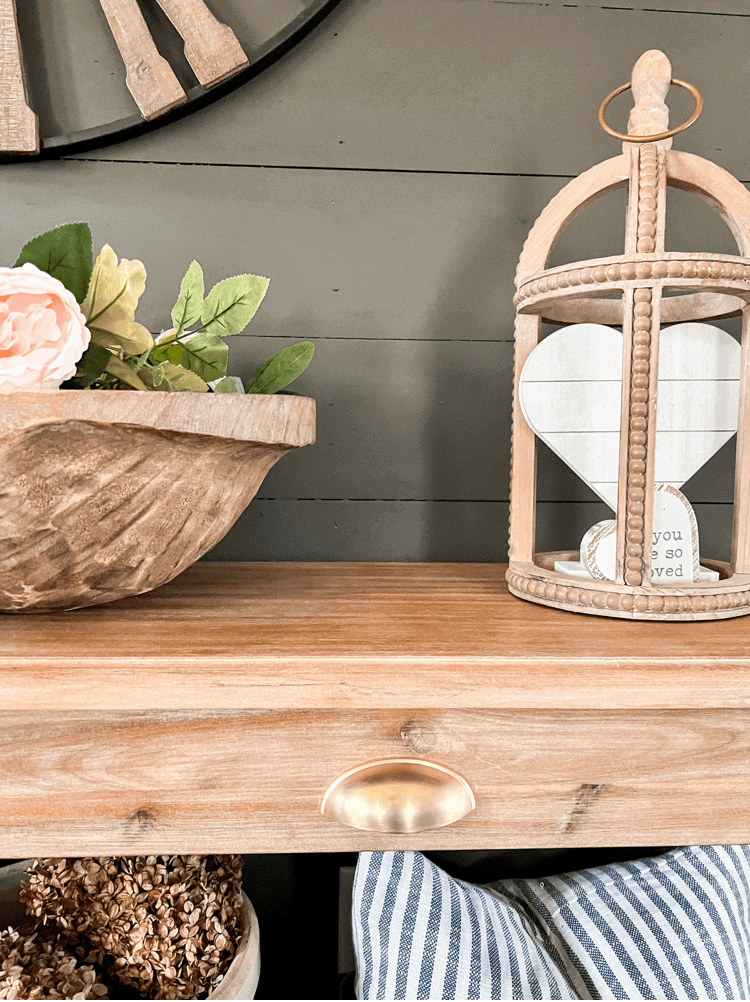 I hope this showed you specifically how to add hardware to an entryway table and just how easy it is to do as well. Don't be afraid to try something new like this!
Even if you mess up, worse case scenario, all you need is a little wood filler and paint/stain to re-do the spot! This is how you learn, just by doing simple and easy DIY projects like this to help your home become more of your own!