I wanted to try something a little new for my Easter crafting this year. I love the look of vintage easter eggs, but I didn't want to buy any. However, I knew I could probably make some myself that looked vintage enough. So I thought I would share this little tutorial on how to decoupage Easter eggs if you want to try it out too!
And it turns out, it's really easy to make decoupage Easter eggs! You only need a handful of materials, and you can honestly make a ton of eggs with that. It all depends on how much you want to do.
I completed these eggs all in one afternoon and then let them dry overnight and that was it! So it didn't take up much of my time either which is always a good thing!
Keep on reading below for my easy tutorial on how to create these cute, vintage inspired Easter eggs!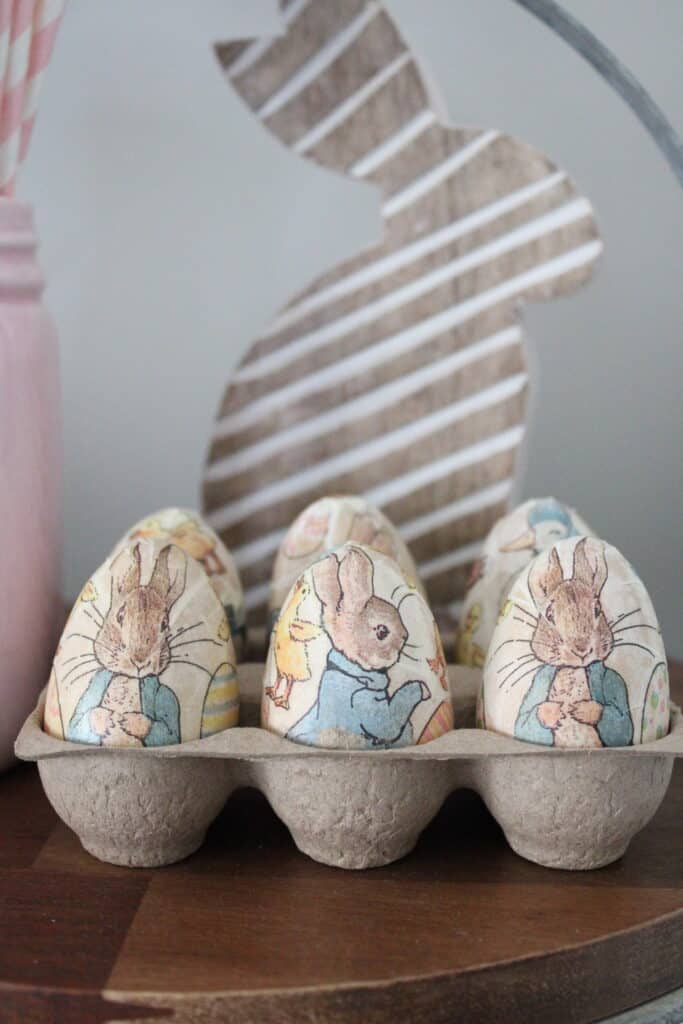 This post contains affiliate links. Click here to read my privacy policy.
Materials Needed for Decoupaging Easter Eggs:
Eggs (I used wooden ones from the Target Dollar Spot)
Mod Podge
Water
Paintbrush
Plastic Wrap
Easter Themed Napkins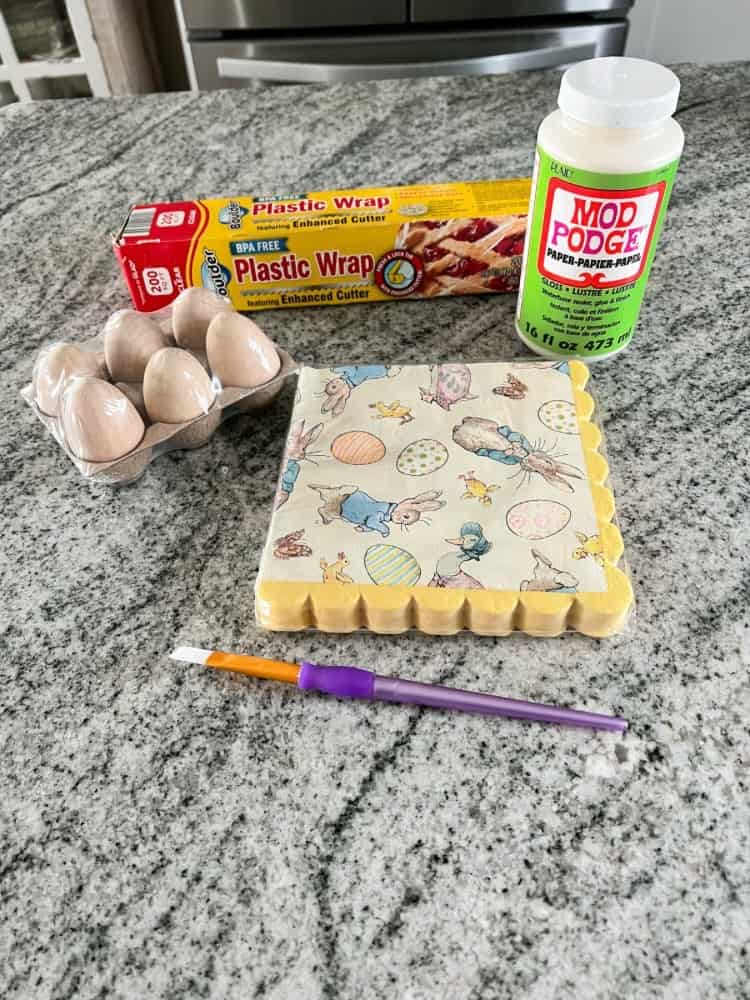 See how minimal the list is?! I'm guessing you already have most of these items at home! But just in case, I created a shopping list with everything you may need here below:
Can You Decoupage Real Eggs?
As I mentioned above, I am using wooden eggs for this project. But, I know a lot of people are wondering if you can decoupage real eggs too.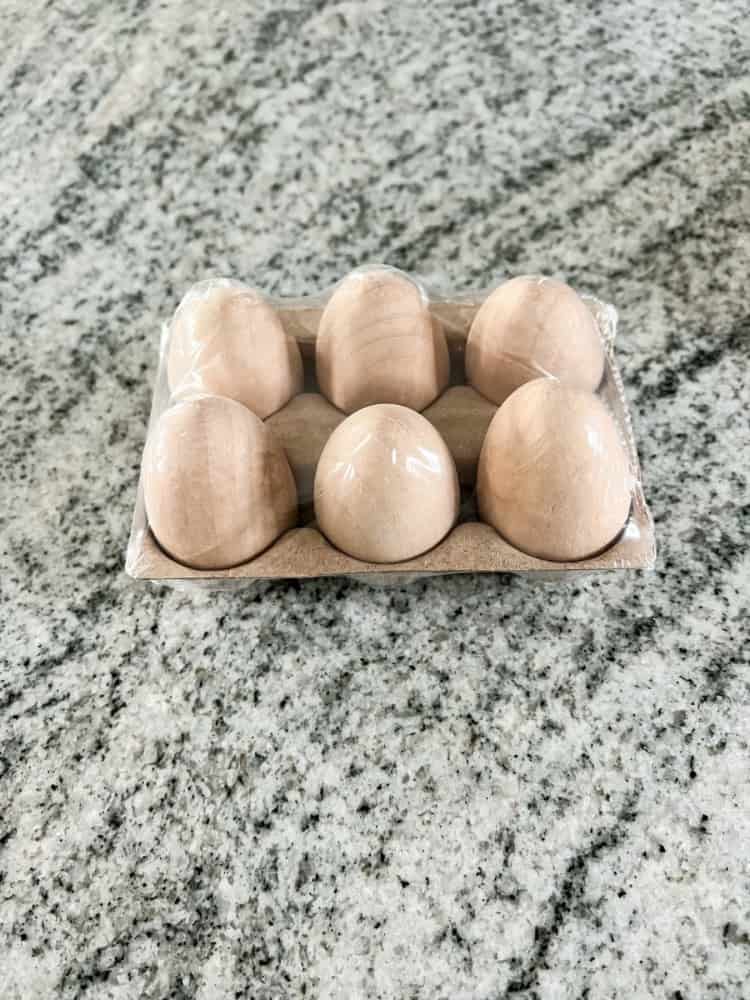 Which, technically, of course you can! It's just a lot more work to decoupage a real egg. You would of course have to drain it and dry it before using it. But yes, it is possible!
However, I figured I would just save us all a step and go for the faux eggs first!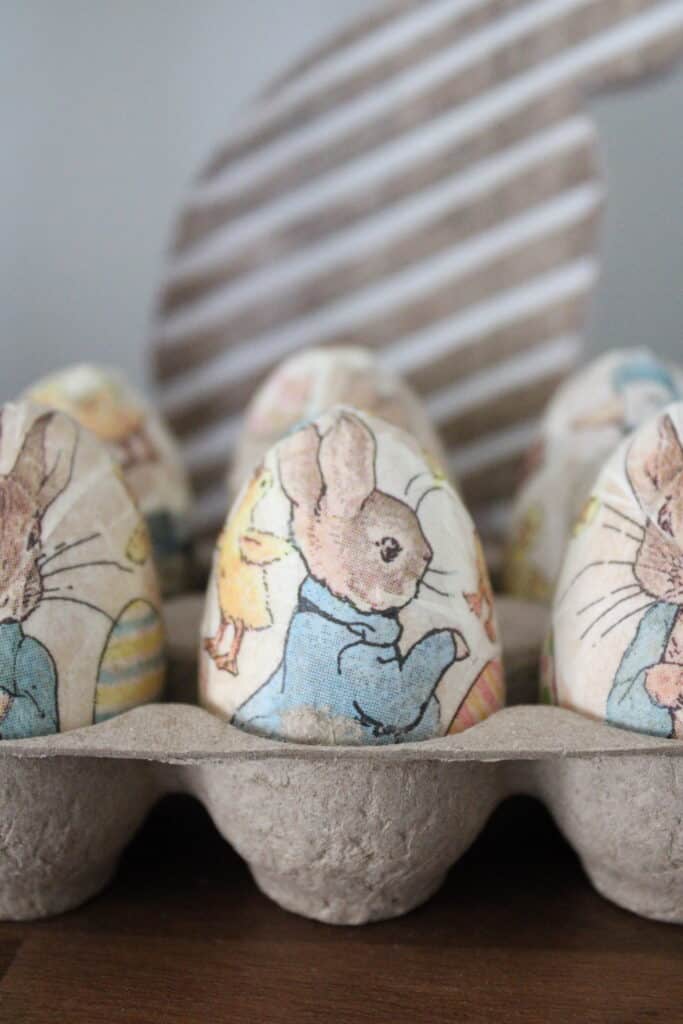 Can You Use Napkins Or Tissue Paper When Decoupaging?
You can definitely use tissue paper for decoupaging too. If you find some Easter themed tissue paper you would rather use for this project, then go for it!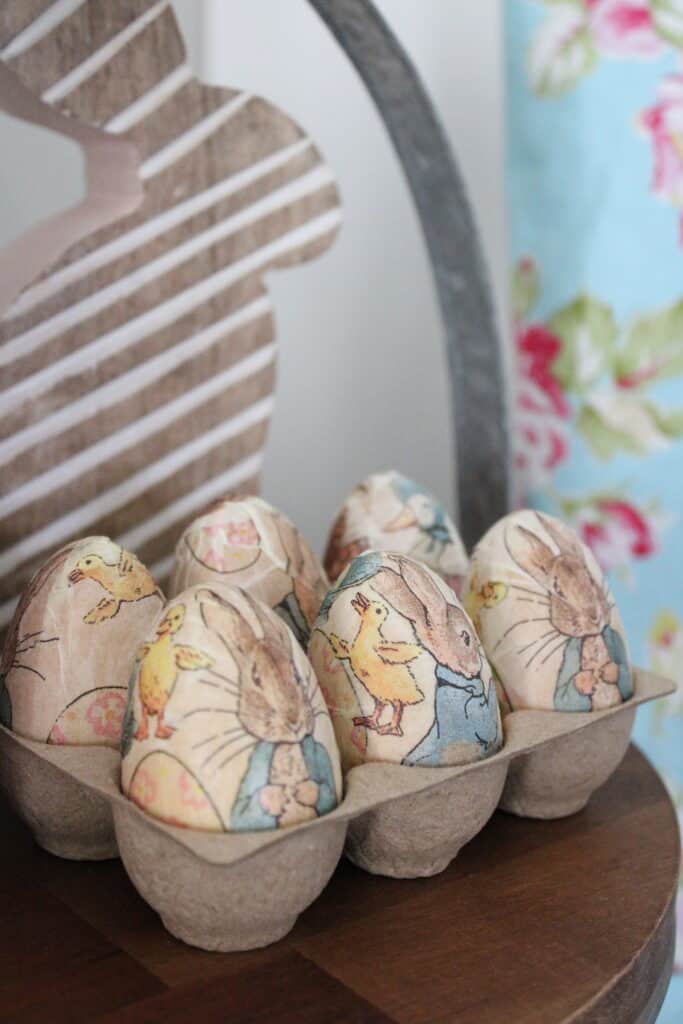 Like I mentioned above, I am using paper napkins. I found these at my local Marshall's and thought they were too cute to pass up! Plus, I thought it fit the whole vintage Easter eggs vibe really well too!
I think the Peter Rabbit theme is absolutely adorable and looks perfect on the wooden eggs!
How Do You Decoupage Wooden Easter Eggs?
Now that we got the material of the eggs out of the way, the real question is how do you decoupage wooden Easter eggs and where do you even start?! Well, don't panic friends! Because it is actually quite simple!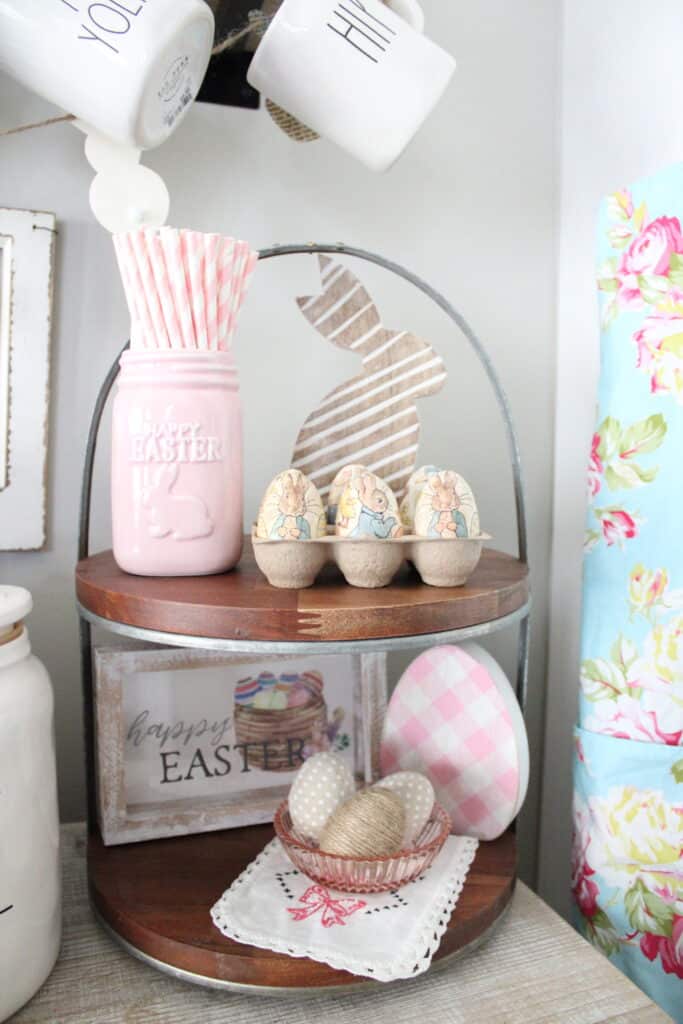 I was a little intimidated at first because I have never decoupaged anything before. But, I figured it couldn't be too hard and after learning a few things here and there, I figured it out!
Cut Out Images From Paper Napkins
The first thing you wanna do is cut out all the images on the paper napkin you want to use on the egg. This was the most tedious part of the whole craft!
And don't worry if some of the images are cut off from the napkin edge, you want to use some of the smaller pieces like that for overlapping. I started off with a big image first, like one of Peter Rabbit fully, and then added smaller pieces after that to fill the entire egg.
After you have the images cut out, you then want to separate them from the white paper backing of the napkin. This was fairly easily to do, it started coming apart a little when cutting already. But, I recommend to not separate the two until after you are done cutting everything out.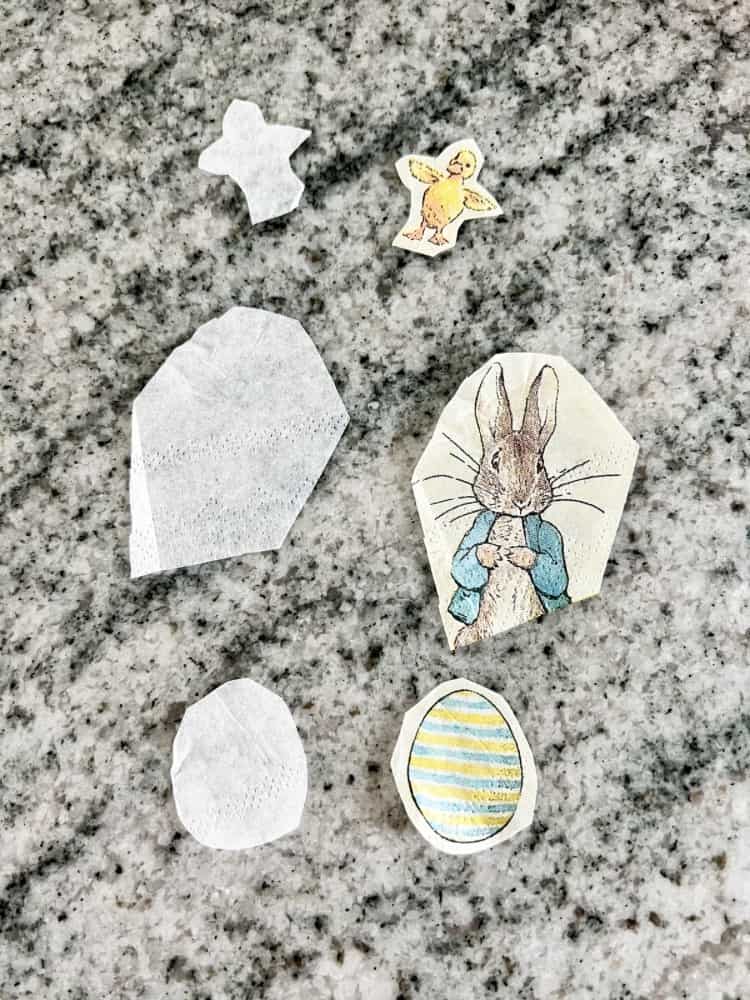 It is much easier to cut out images from the napkin when it is thicker. Once you have it down to one ply, it is very challenging to cut!
Place Images Face Down On Plastic Wrap
The next step to decoupage Easter eggs is to then place all the images face down on plastic wrap. I then used my paintbrush and dipped it in a little water and added it to the image. That helps it adhere a little better to the plastic wrap.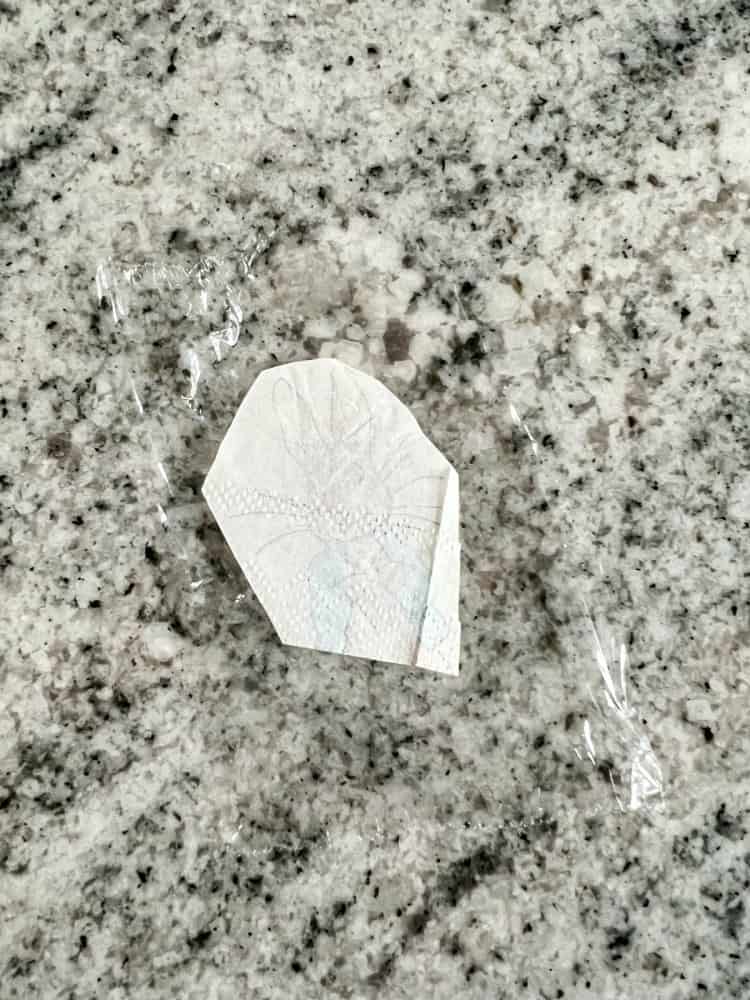 Then, I applied a thin layer of Mod Podge to the image as well. Also, apply some to the surface of the wooden egg, where you will be placing the image.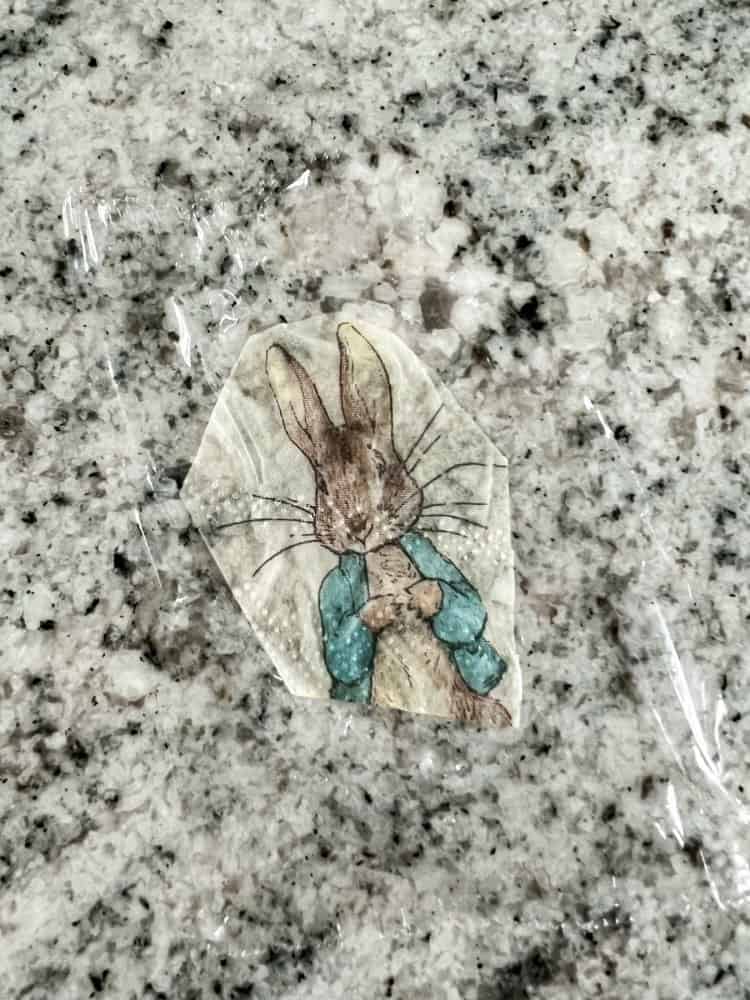 Apply To Wooden Eggs
Once the Mod Podge is applied, place the image with the plastic wrap onto the egg. You can then try to smooth out the image by rubbing on the plastic wrap until you get the desired results.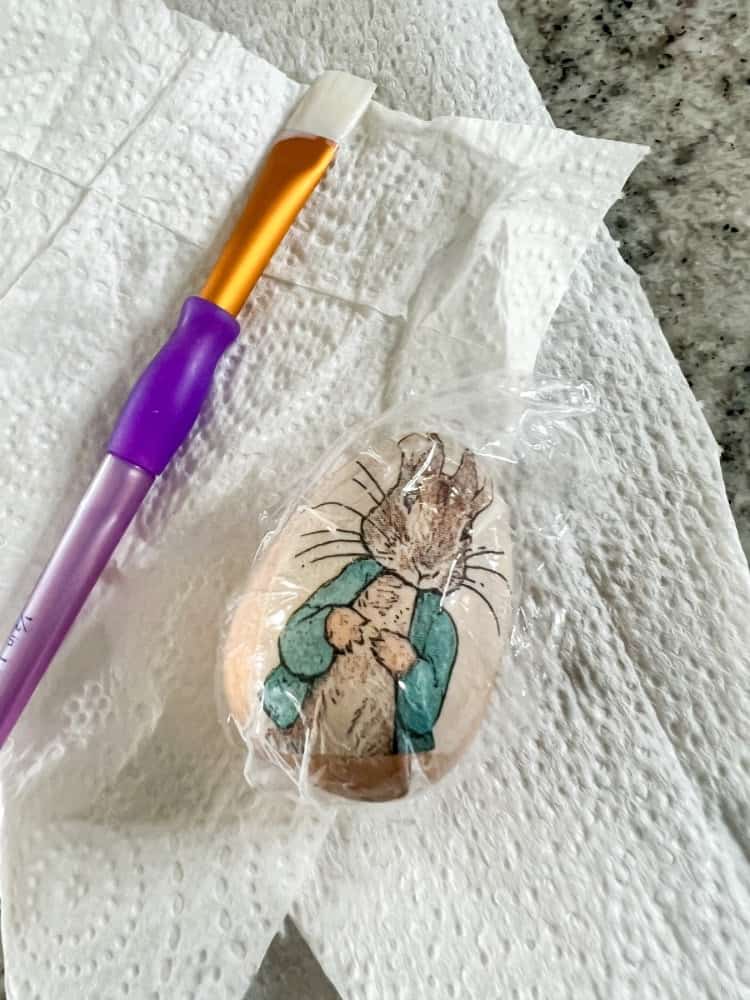 Now, since it is a very curved surface, the results won't be perfect. I had quite a few wrinkles in mine, but again, I think it gives it a more vintage inspired look. Which was exactly what I was going for anyway!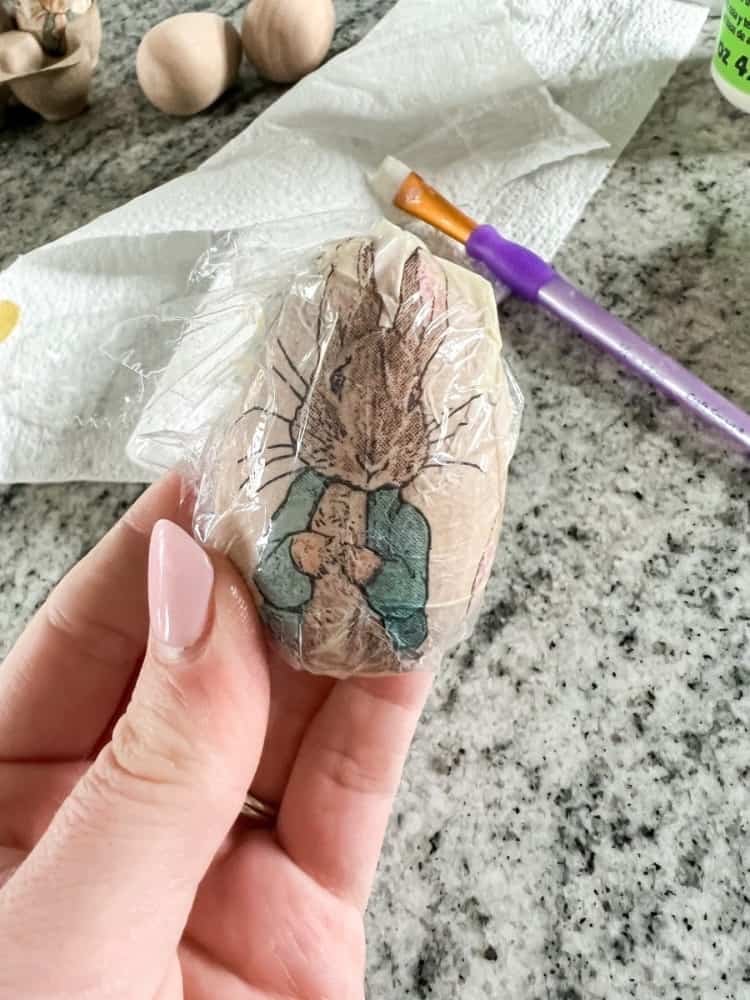 Then, carefully peel the plastic wrap away and smooth out any more imperfections with your fingers. Apply another coat of Mod Podge once you have the image down where you want it.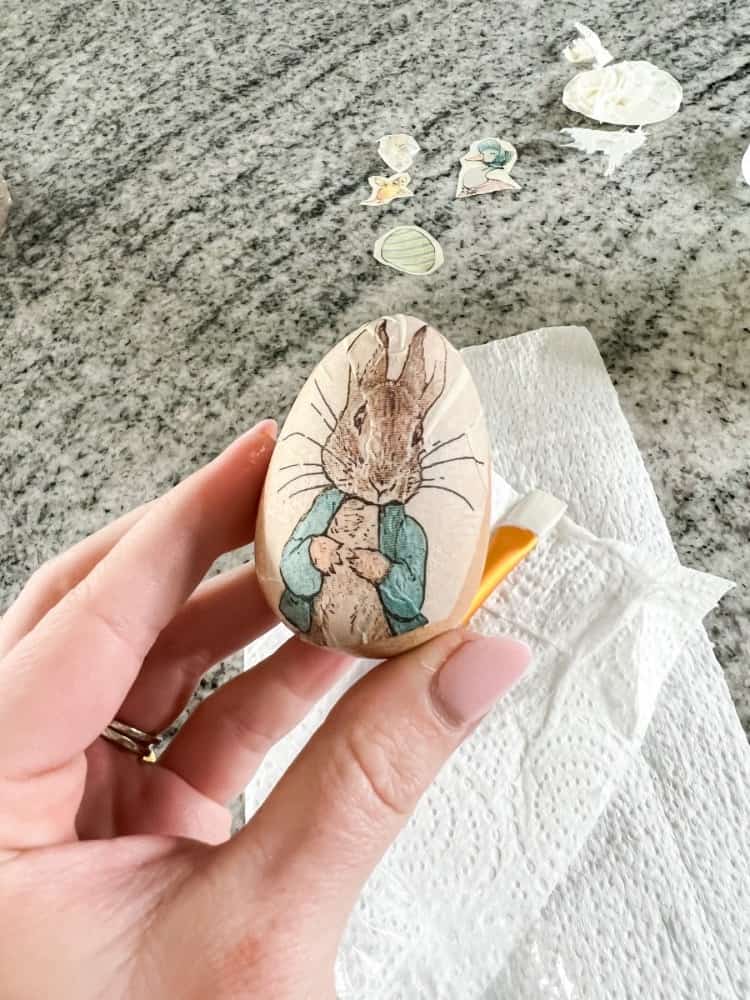 Repeat this process until you have the entire egg covered with Easter images! Let them dry overnight and then you can use them for decoration or whatever your heart desires!
Do's And Dont's Of Decoupaging
I realize the process is somewhat tedious to do. It's very easy, but time consuming. So I decided I was going to try to skip a few steps on some of the eggs.
But, they definitely didn't turn out as cute as the ones I did with the above method. I was tired of cutting out individual images, so instead I just cut out a strand that was roughly the same size of the egg.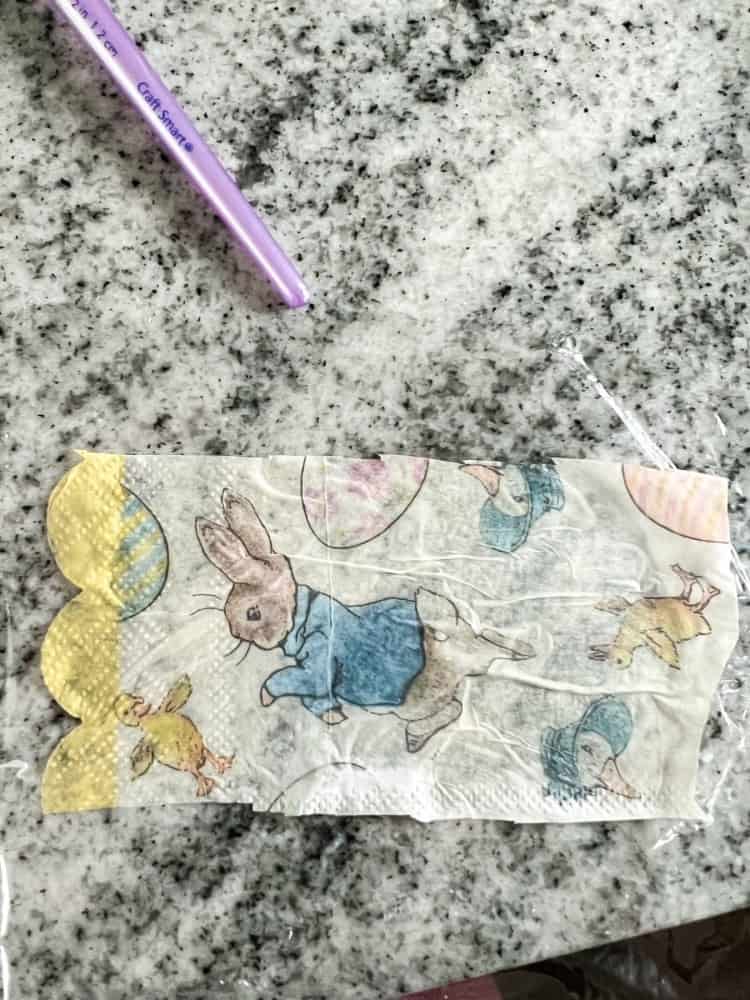 I then used the plastic wrap method, same as above, to adhere it to the egg. However, as you can imagine, there was a ton of overlap and wrinkles when doing it this way.
Yes, it was much easier, but I don't think the end results were worth it. I liked taking the extra time and care to creating the beautiful decoupage Easter eggs pictured above instead!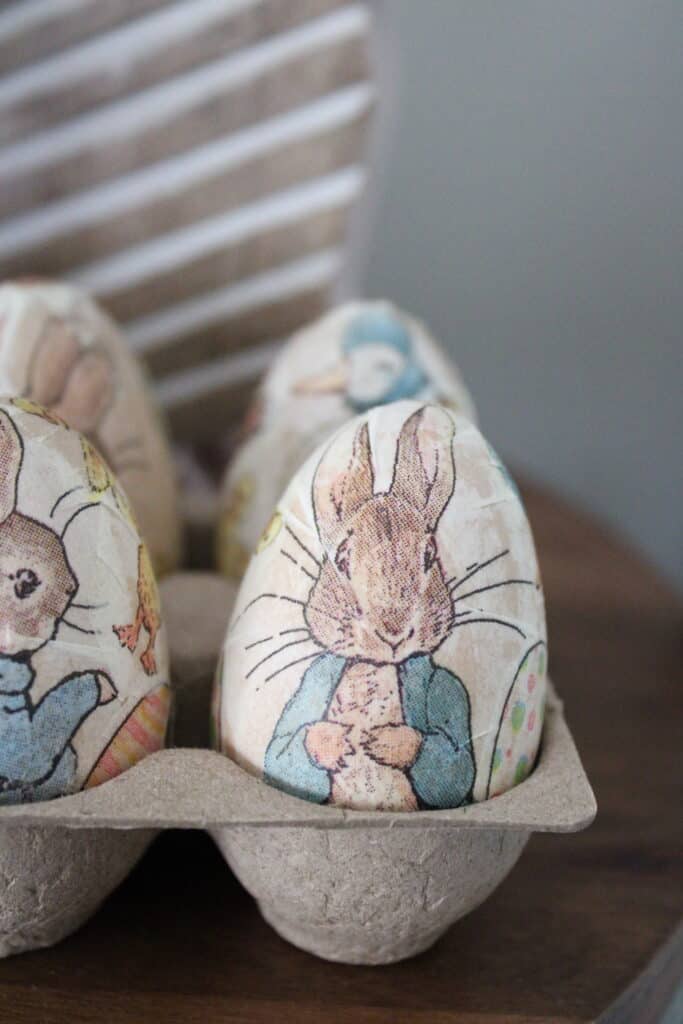 Enjoy Your Eggs!
Well, that's it my friends! I told you this was a super easy DIY Easter craft! I loved the way they turned out and how vintage they look!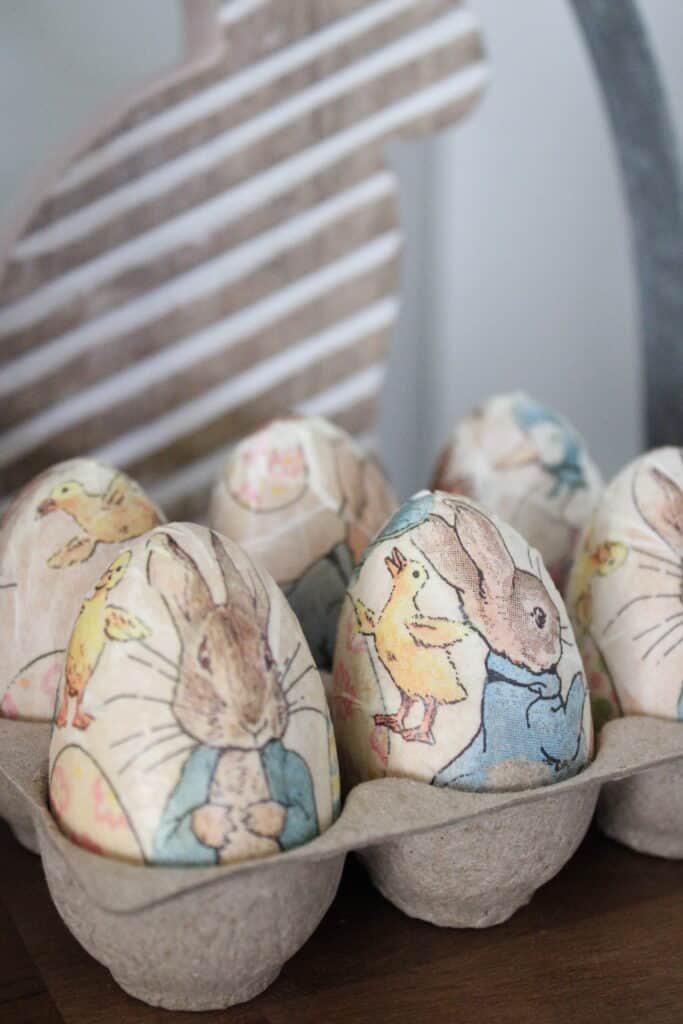 They will go perfectly with all my other vintage Easter decor as well. Have you ever decoupaged before? If so, let me know below! I would love to hear how it went for you too!