Who doesn't love a good Dollar Tree dupe?! I love the fact that you can get several materials needed for a seasonal craft project for such a great price! Hence, my creation of this Dollar Tree DIY Easter Wreath.
I walked into the Dollar Tree not really sure what I should get. But, when I saw this wire egg wreath form, I knew I had to get it. I wasn't really sure what I was going to create with it, but I knew I could come up with something.
Thankfully, my Dollar Tree store is within walking distance to Marshall's and Hobby Lobby, so I had plenty of resources and craft supplies at my disposal! I browsed around those stores too, and I think I came up with an amazing DIY Easter Wreath that is budget friendly, if I do say so myself!
And with just a handful of materials, you too can create this gorgeous and easy Easter wreath! Keep on reading for my full tutorial and instructions!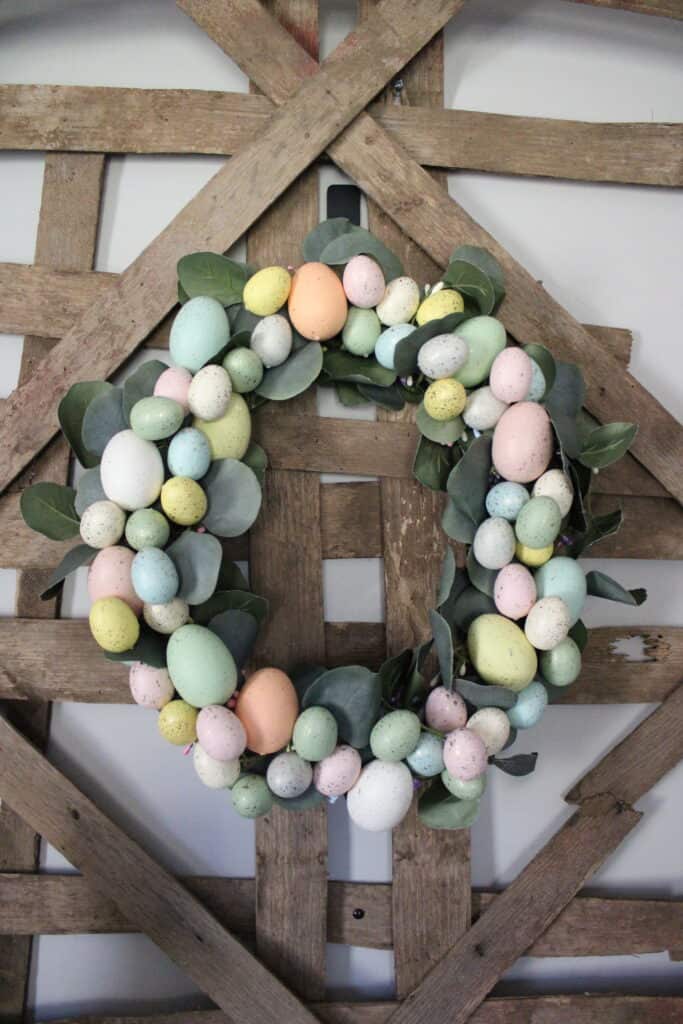 Also, if you came over here from Heidi's Post, thank you!! So glad you're here and checking out our fun Easter blog hop!
This post contains affiliate links. Click here for my disclosure policy.
Materials Needed for DIY Easter Wreath:
Dollar Tree Egg Wire Wreath Form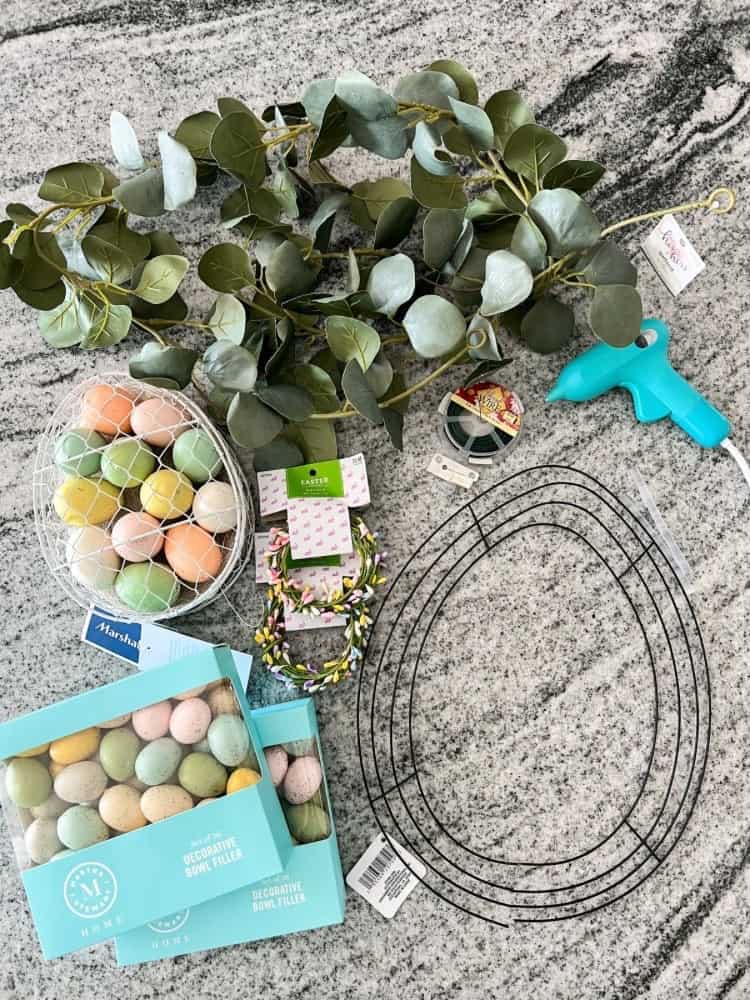 How Do You Make a Homemade Dollar Tree Wreath?
I noticed that my wire wreath form was coming apart a little bit at the end. So the simple fix for that was to use a little floral wire, and wrap it securely back together again.
I noticed this little imperfection at the store too, but there were only two left. And this one was in way better condition than the other one. Plus, I knew I could make it work, and I did!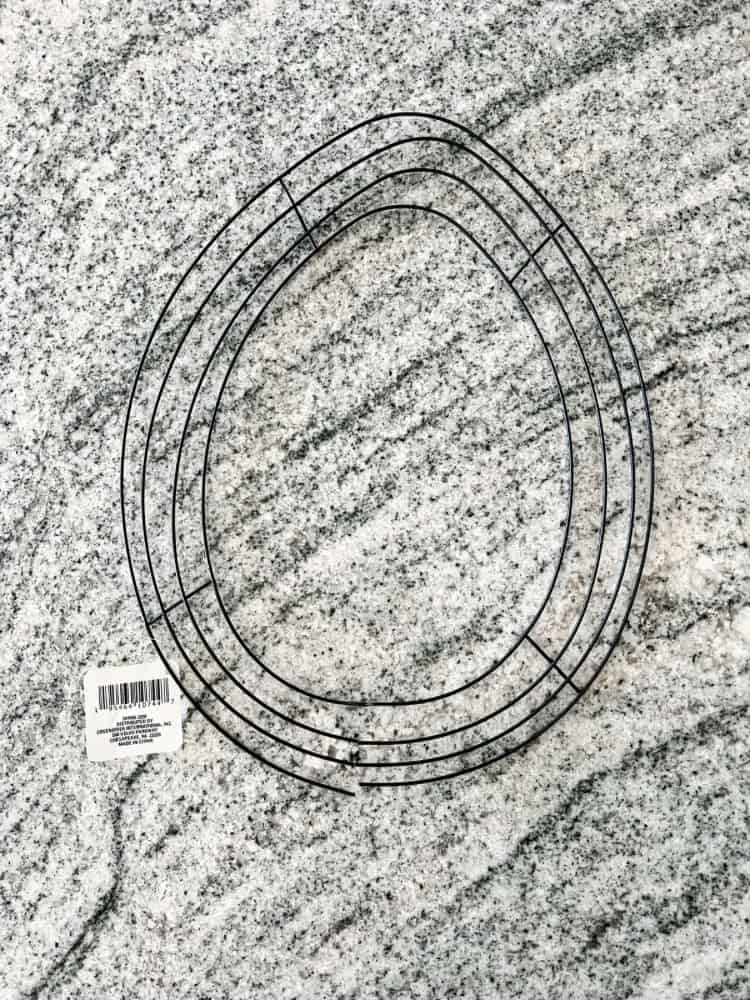 The first thing I did was wrap the eucalyptus garland around the wire wreath form. I just kept going back and forth until I ran out of garland. I also found a thinner garland at Hobby Lobby that had little pieces on it that looked like eggs, all with bright colors.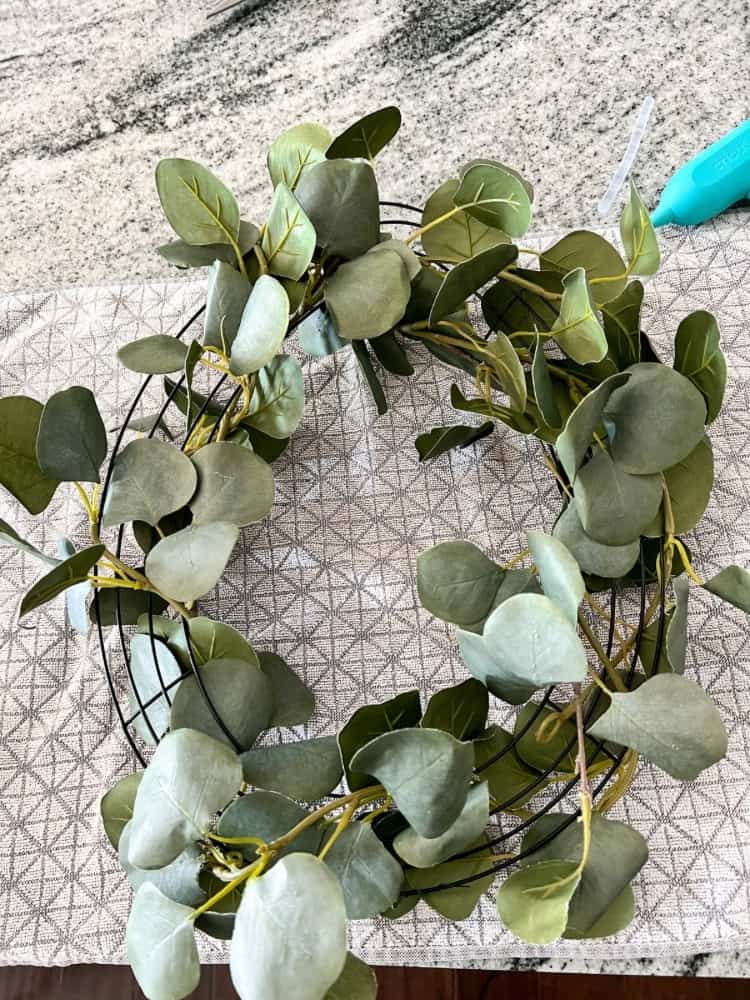 So I also used that garland and went over the eucalyptus one, weaving it in and out as I go. After doing this, my Dollar Tree DIY Easter Wreath was finally starting to take shape! However, there were still a few gaps in the wreath that I knew I needed to fill.
Adding Easter Eggs To Wreath
The next step I did was to add in all the Easter eggs I had to the wreath. I found these colorful eggs at Marshall's, and they are a part of the Martha Stewart line.
I love the speckled pastel look to them. Perfect for the Easter season! Although, any plain ol plastic Easter eggs or styrofoam eggs will work for this easy Easter craft too!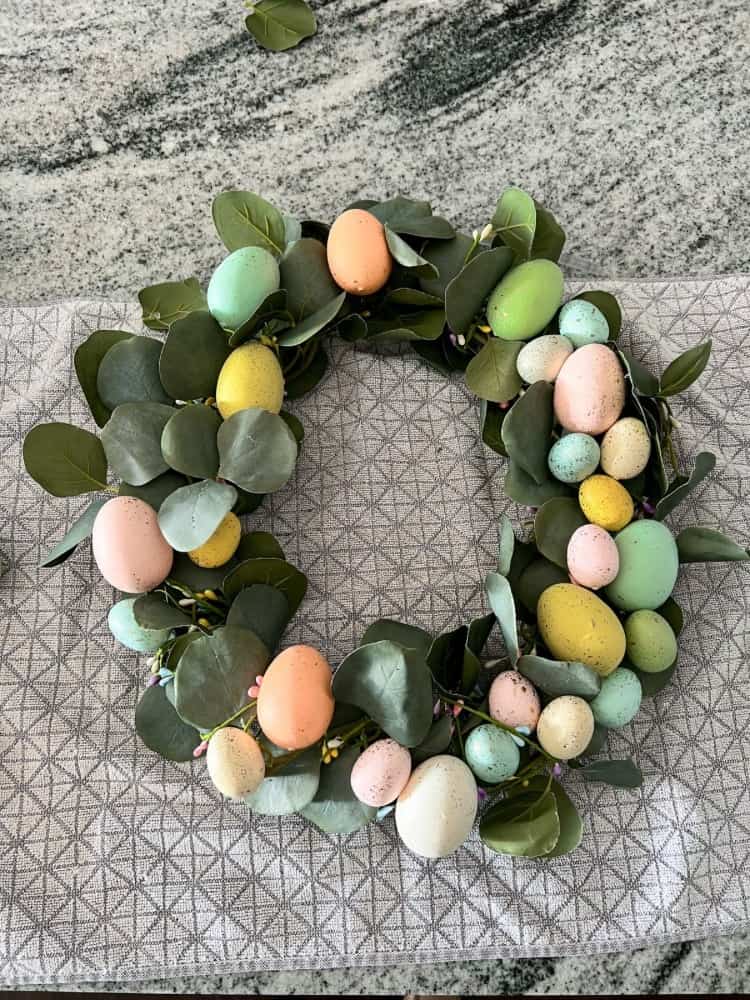 I plugged up my hot glue gun and let it warm up before using. By the way, did you know that Cricut also makes a mean hot glue gun?! It's what I always use for my projects and I love it's bright blue color too! I will link it for you here as well in case you need a new hot glue gun too!
And then I just put a dollop of hot glue onto each egg and stuck it on the wreath. I'm telling you, this is such an easy Easter egg wreath to make. You really can't mess it up! I've also seen beautiful ones made with these kind of eggs and Spanish moss. And together, that is a beautiful combination too!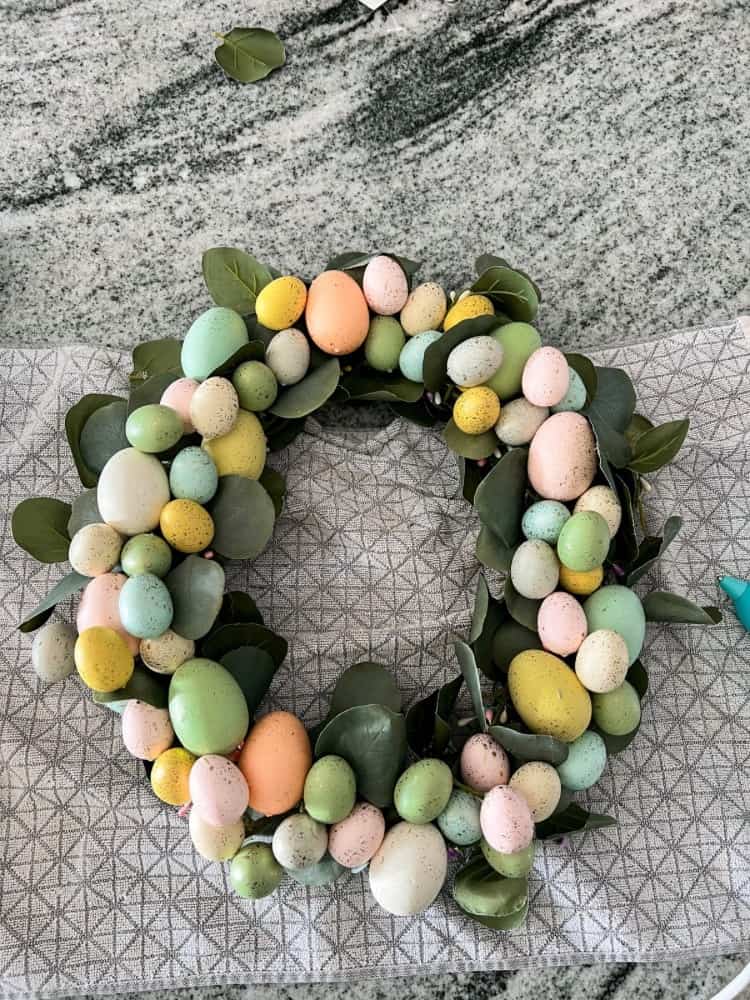 I continued to add in eggs all throughout the wreath until it was completely full. I also had them in different sizes as well to give the wreath more dimension.
Be Creative
The best part about this Easter wreath DIY project, is that you can be as creative as you want. You can make any type of cute wreath to match your decor style best. All you need is that little egg wire wreath form from your local Dollar Tree or Dollar Store.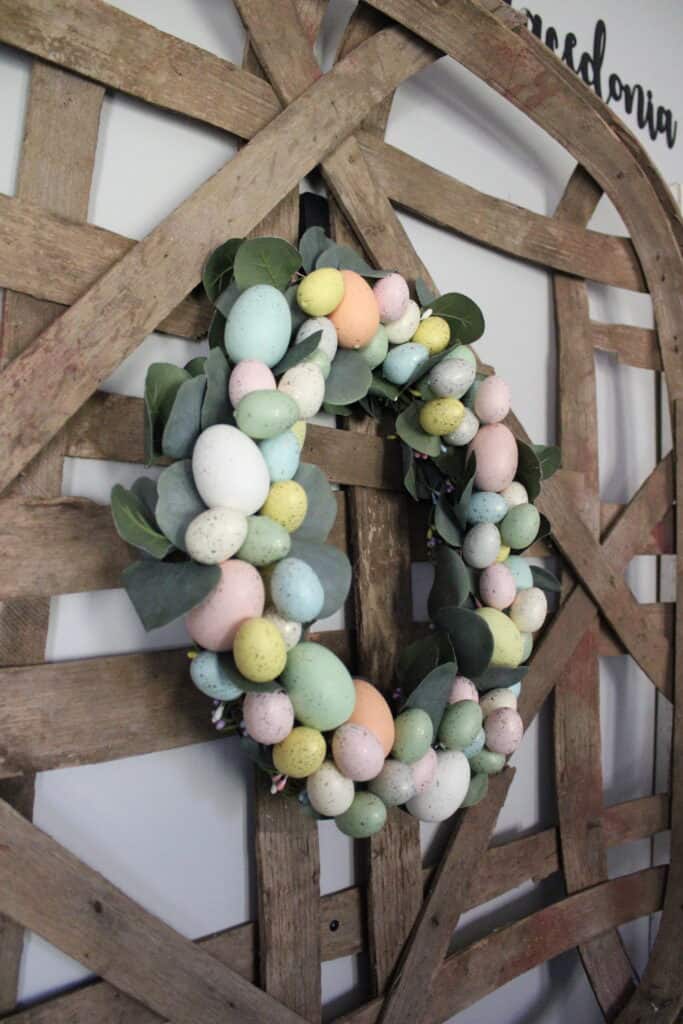 Then, you can add in all the spring flowers, bunny ears, burlap ribbon, and spring decor that you want to! I love a good simple Easter wreath like I showed above, but if you want to add in more to it, by all means, feel free to do so! I am just here to give you a little inspiration for a cute Easter wreath!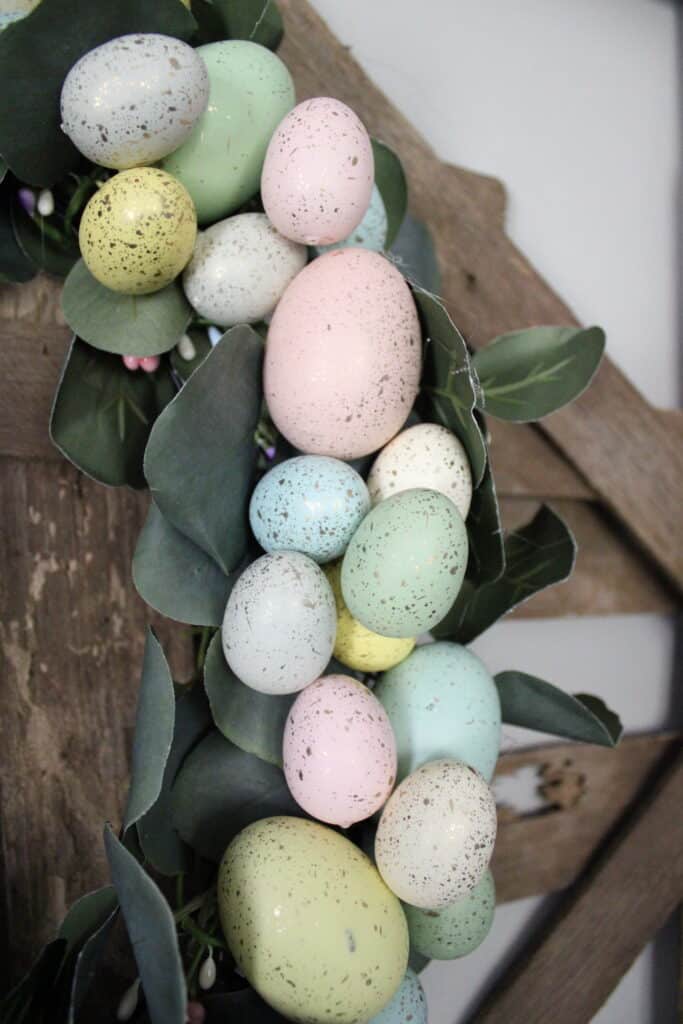 Hang Up Your Dollar Tree DIY Easter Wreath
Once you're done with your wreath, now you can hang it up and enjoy it! I hung mine up on my tobacco basket in my office, but you could always hang it up on your front door too for a festive Easter touch!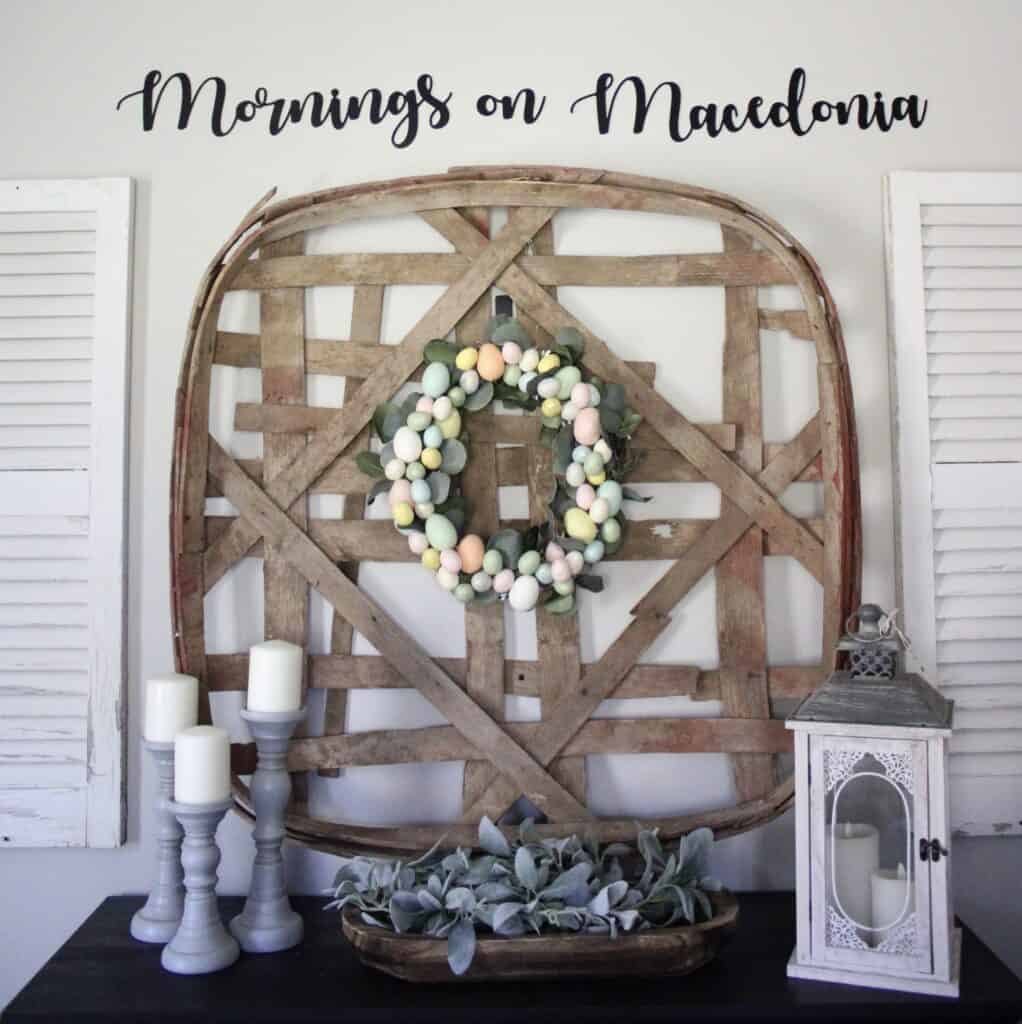 I always just use a command hook to hang my wreaths up on my tobacco basket and it always seems to work just fine!
Well, I hope you all enjoyed this super easy DIY easter wreath tutorial and be sure to continue to follow my blog for even more fun and easy spring decor and Easter content! Just like my decoupaged Easter Eggs I shared the other week too!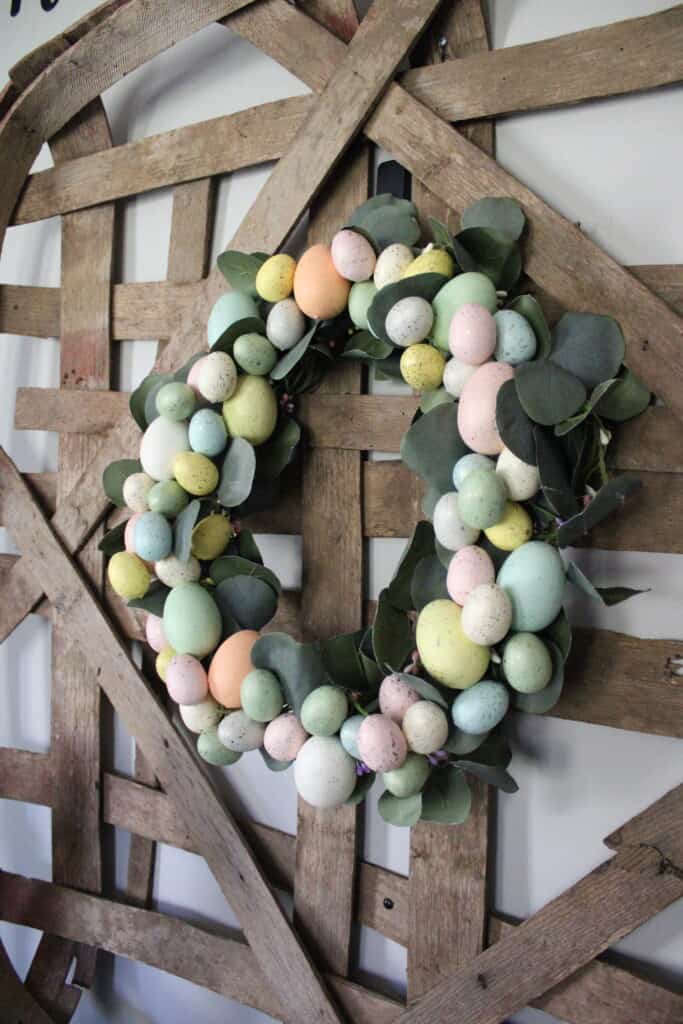 Have you ever made any DIY wreaths before? I would love to know how it went for you! Let me know below!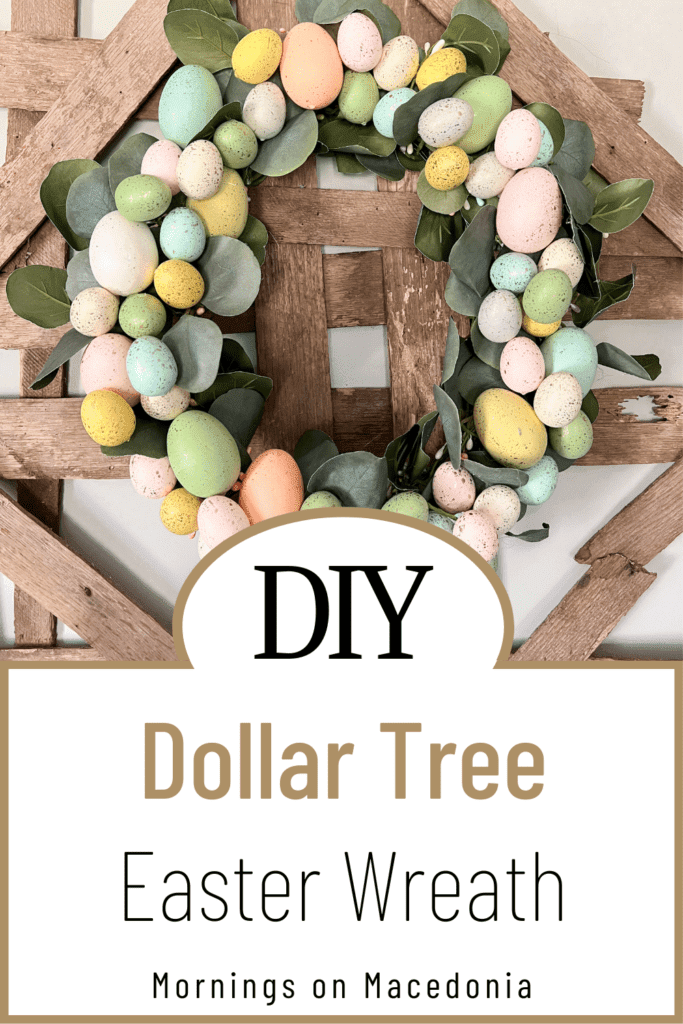 And be sure to go check out Kelly's post next on our fun Easter Blog Hop Tour today!