With Halloween fast approaching, I thought it would be fun to share with you all this easy, mummy dogs crescent roll recipe! It's not only so much fun to make, but delicious as well. And, it is the perfect snack and/or appetizer for Halloween too!
You only need a handful of ingredients to get started and it doesn't take long to cook at all either. Which is another bonus! So if you're looking for a quick and easy Halloween recipe idea, this is it!
This post is sponsored by State Fair Corn Dogs. But all thoughts and opinions are my own.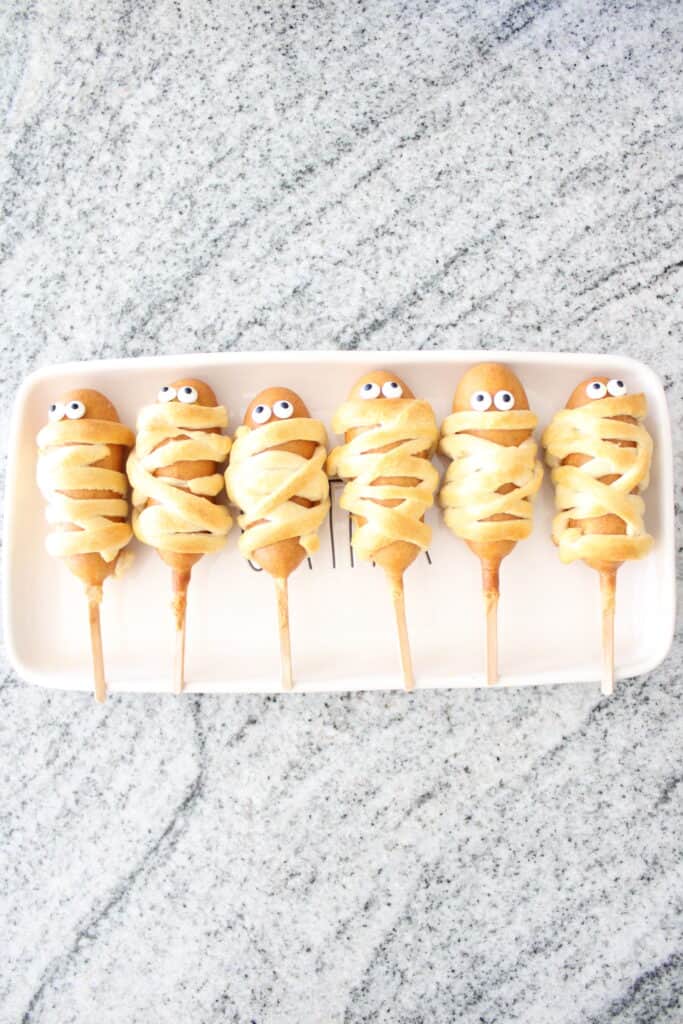 Ingredients Needed for Mummy Dogs:
Crescent Dough
Candy Eye Sprinkles
Mustard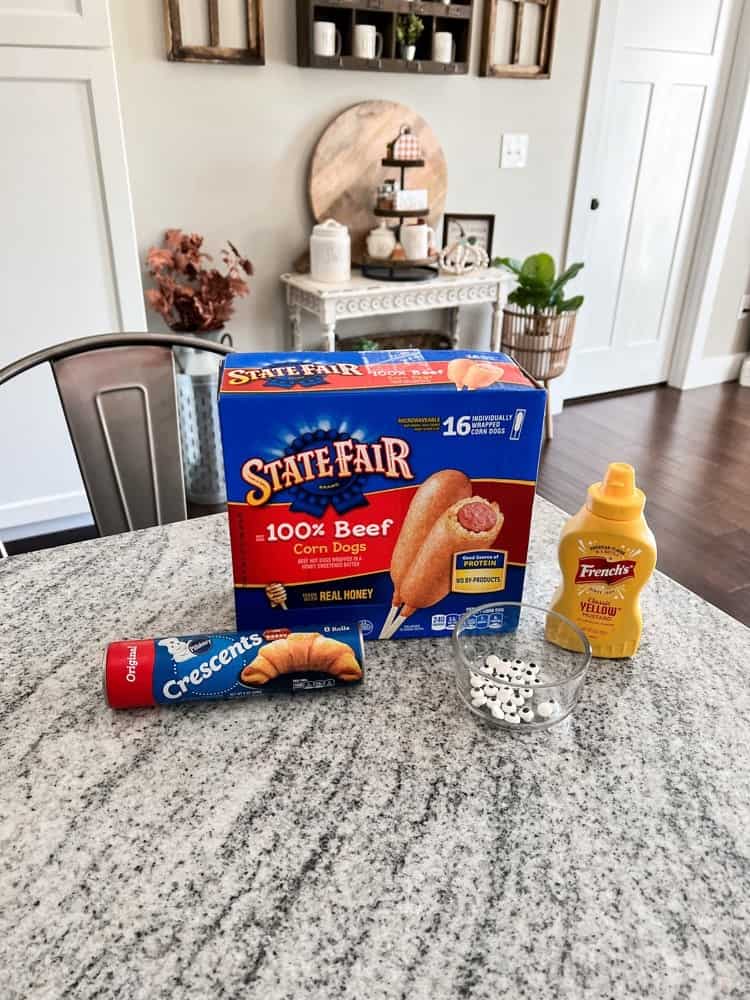 Not only are these State Fair Corn Dogs delicious by themselves, but when you add in the crescent dough with them, they turn out to be even better!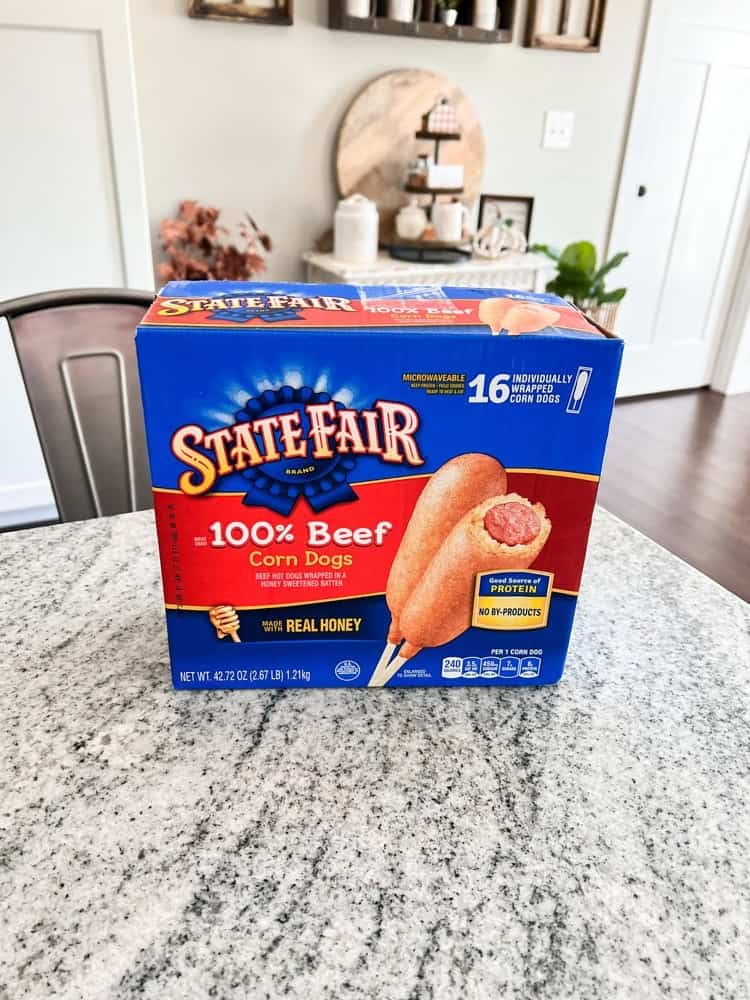 And another great thing about them is that they come individually wrapped too. So you don't have to make them all at once. You can make just as many as you need to and save the rest for later!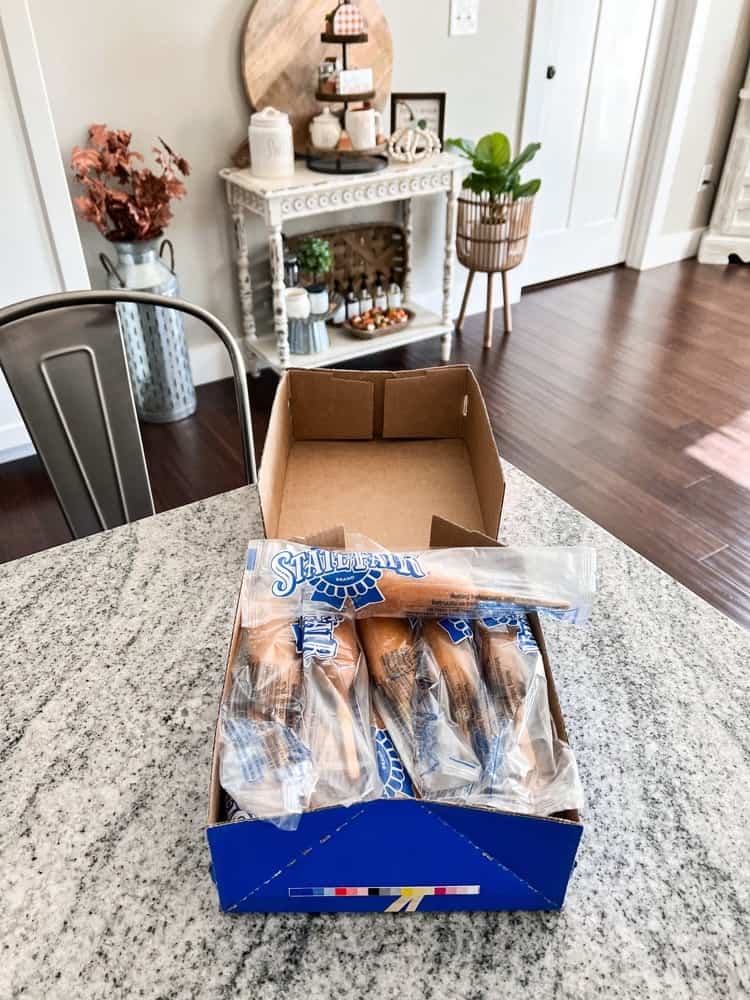 You can also find these yummy corn dogs at your local Walmart too! As you can see below, my hubby was thrilled to go shopping with me to get them!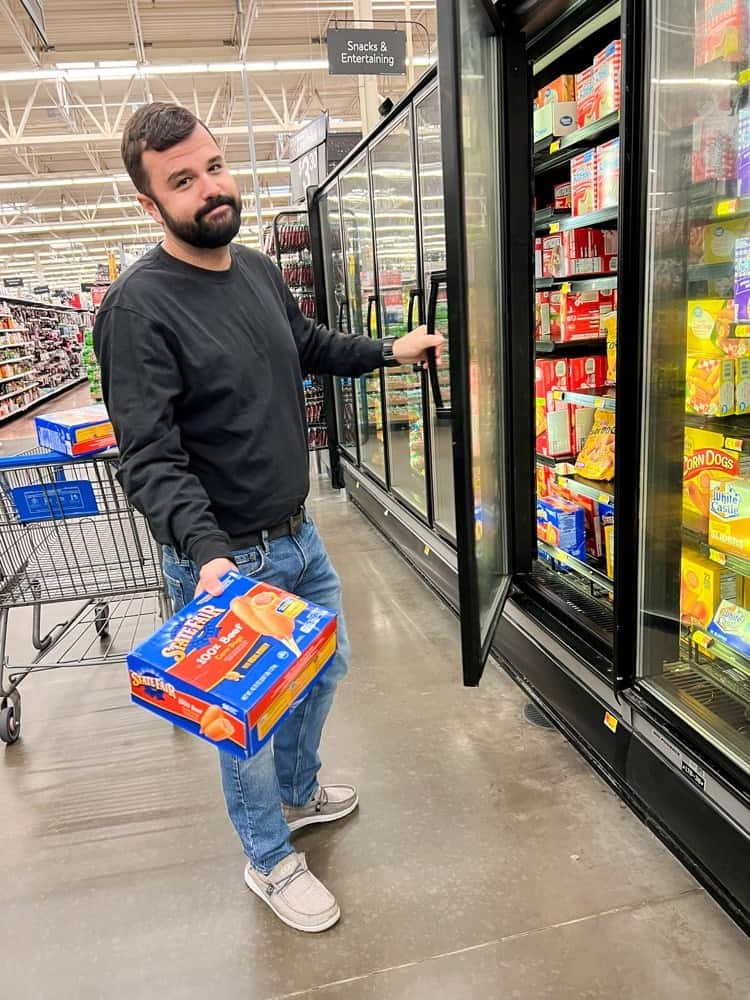 How to Cook the Mummy Dogs
I basically just followed the package's directions, but I took them out halfway to add the crescent dough onto them. So I placed them in a preheated oven at 350 degrees for 10 minutes first and then took them out to do that.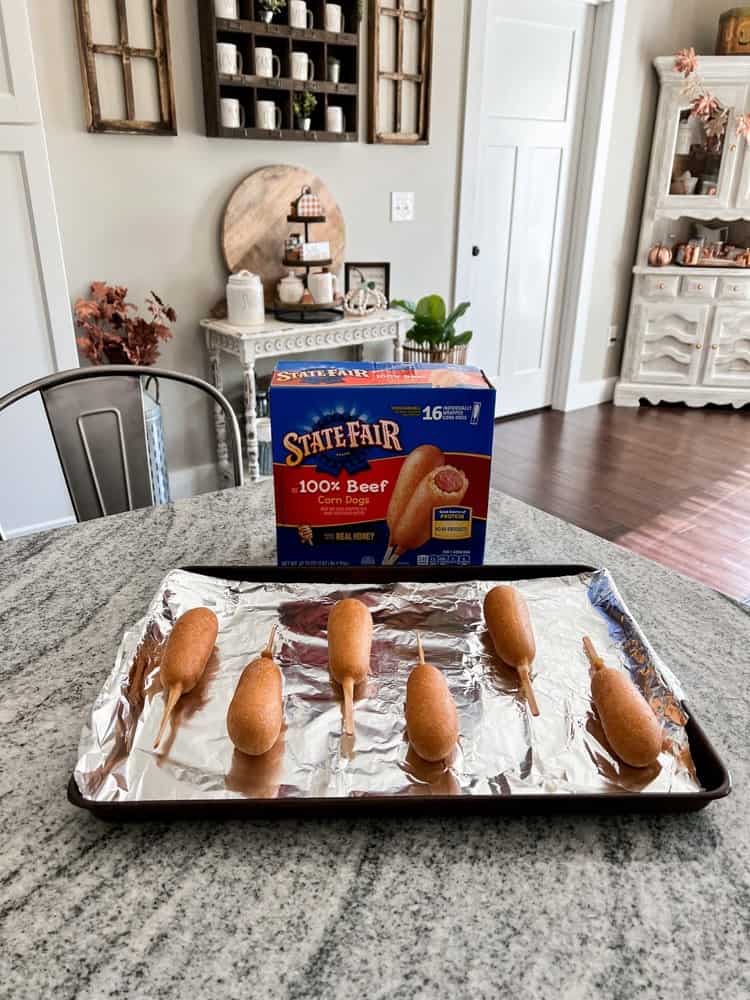 To make the mummy dogs, I simply just flattened out the crescent roll dough first onto a cutting board.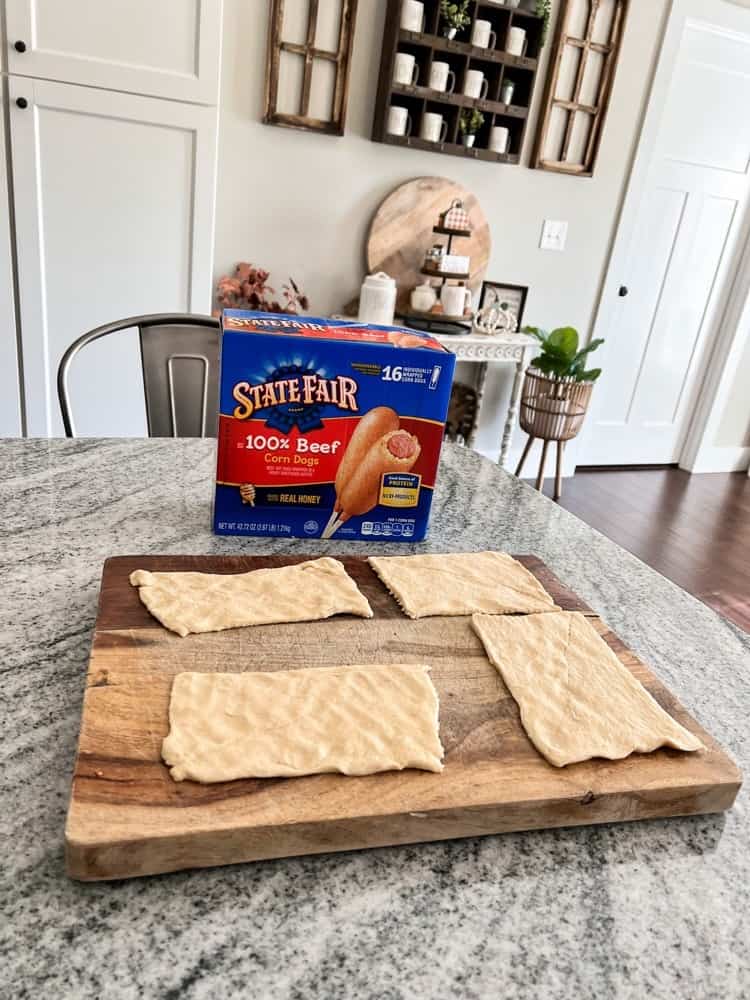 Then, I used a knife and cut them into little strips. This is what I used to wrap around the corn dog after taking them out of the oven.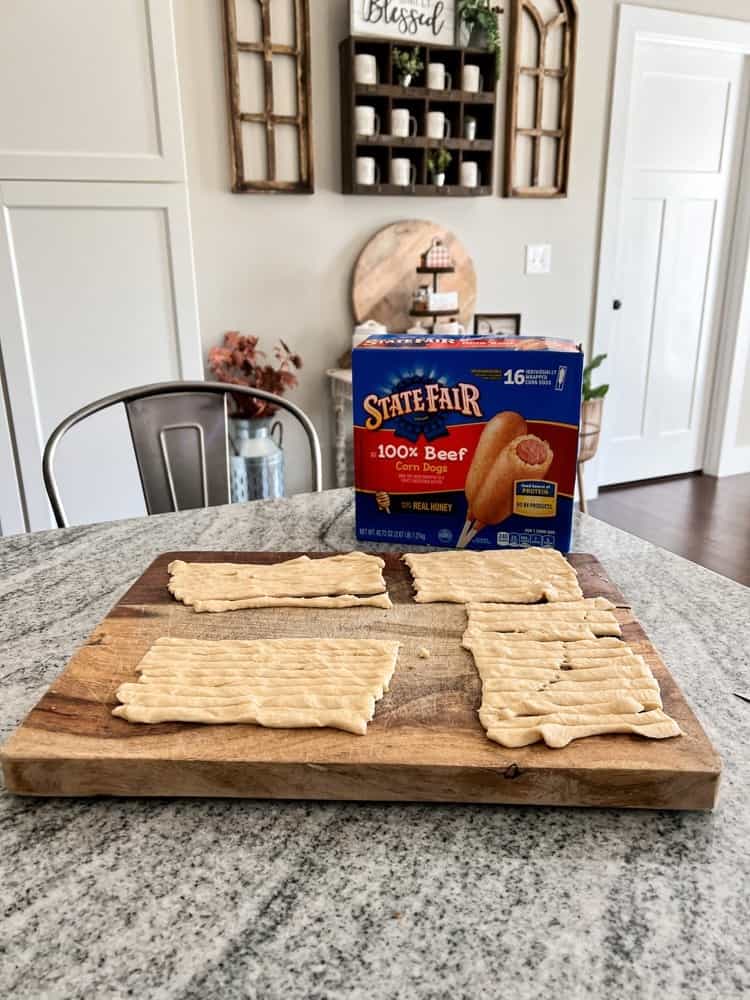 I just wrapped a few strips here and there around the corn dog until I thought it had more of a mummy look to it. There was really no rhyme or reason here. I just went for it!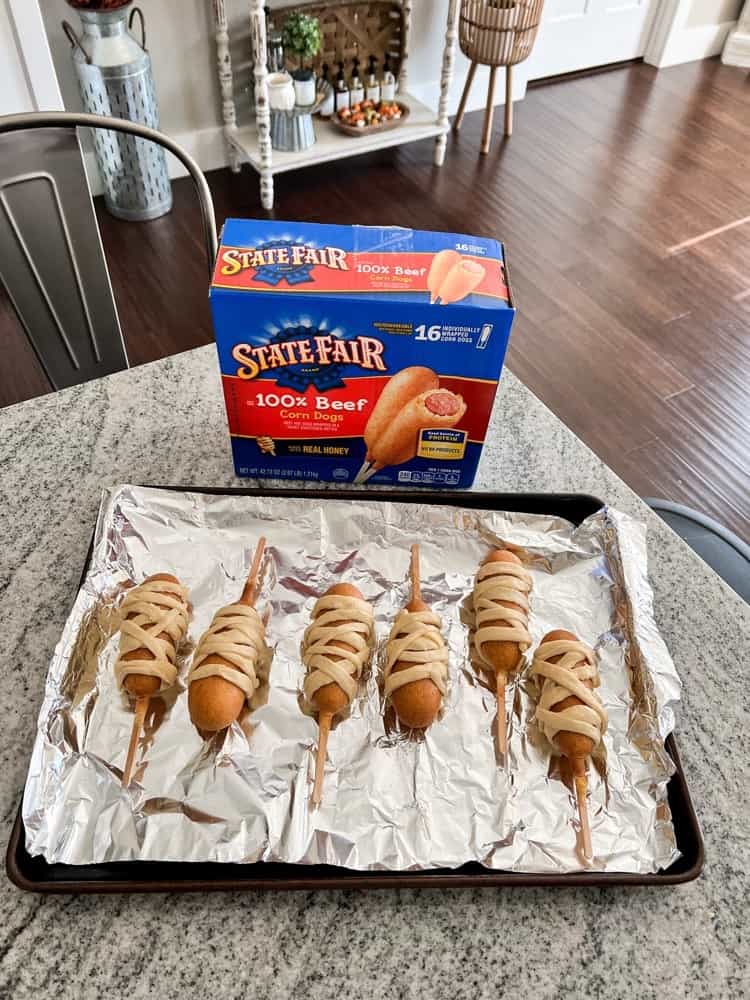 I also left a little space around the top of the corn dog. That's where the candy eyeball sprinkles will go so be sure not to wrap them fully around the corn dog.
Eat and Enjoy!
Once you wrapped them with the crescent roll dough, place them back into the oven for 10-12 more minutes. Or until the dough is a nice and golden brown.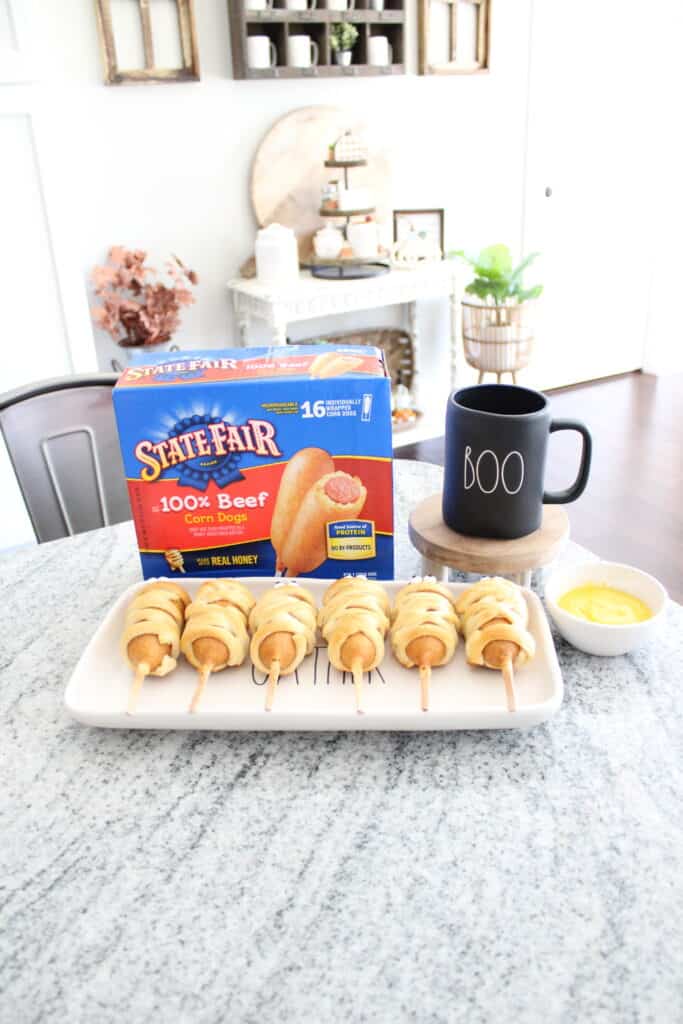 I let them cool for a few minutes before adding in the eyes. To attach the eyes, I just added a drop of mustard to the back of them and then placed it on the corn dog. The mustard was essentially acting like glue for the eyeballs here.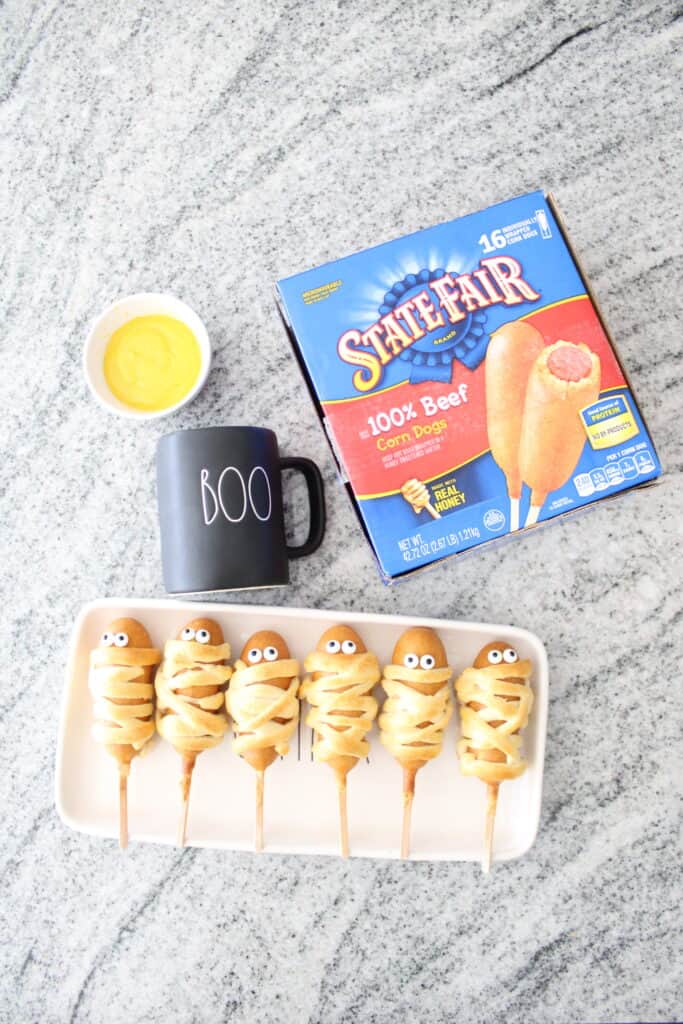 Now you can eat and enjoy them! I always serve them with a big side of mustard because I love to dip my corn dogs in mustard too!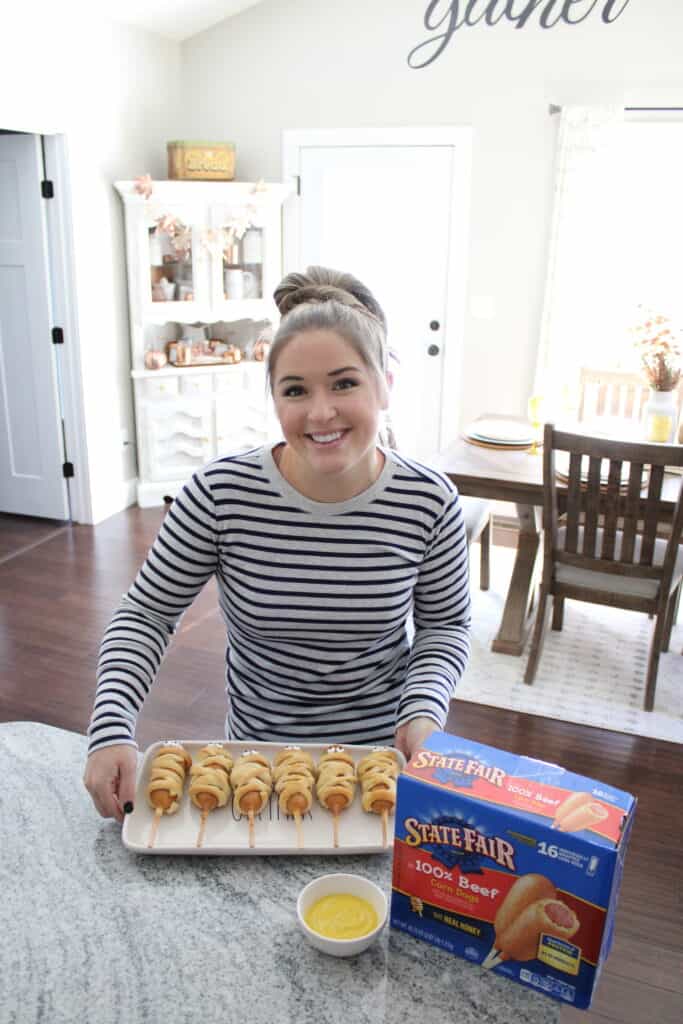 Aren't they just too cute and adorable? And they taste amazing too! So be sure to try them out this Halloween and let me know how they work for you too!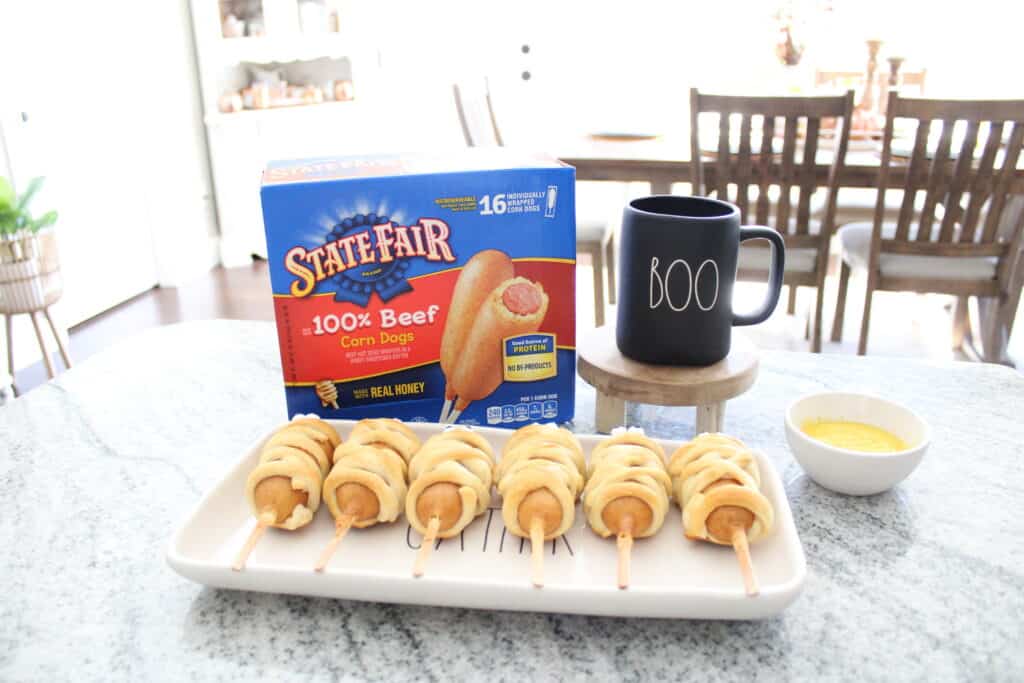 I'm sure kids would absolutely go nuts over this fun and festive snack as well. Like I said above, it's perfect for a Halloween party. Or even just a fun night in.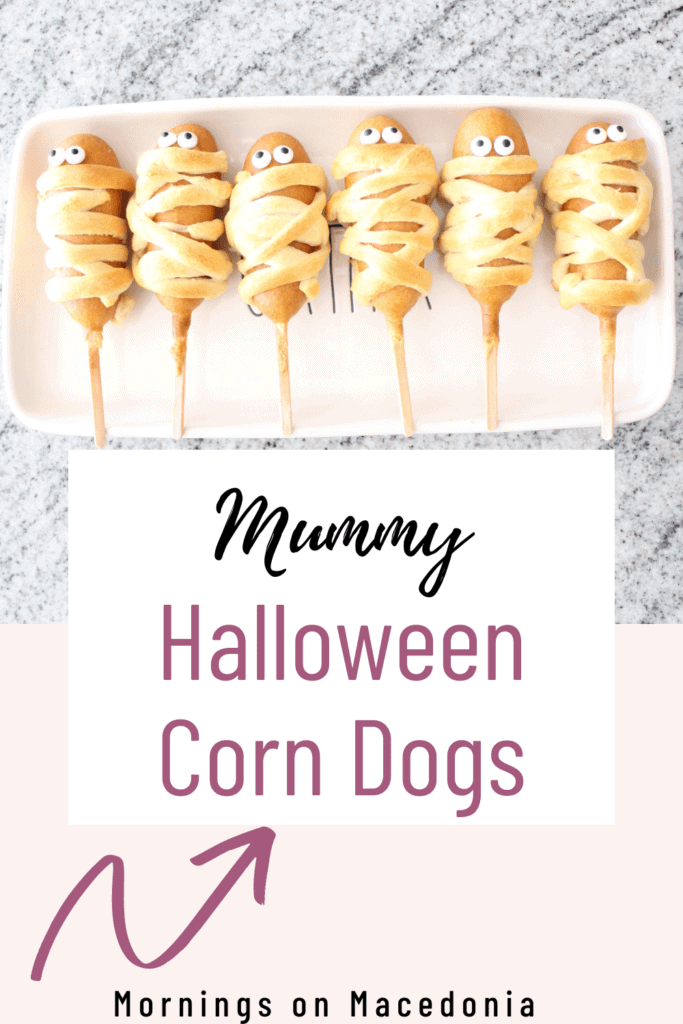 And don't forget if you're looking for a fun themed dessert recipe to go with the mummy dogs, be sure to check out my ghost cupcakes too!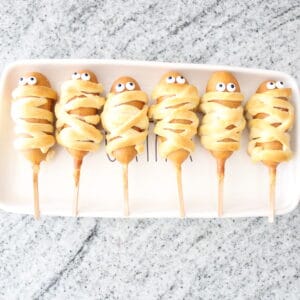 Mummy Dogs
Ingredients
6

State Fair Corn Dogs

1

package

Crescent Roll Dough

12

Candy Eye Sprinkles

6

tbsp

Mustard
Instructions
Preheat the oven to 350 degrees.

Remove wrapping from corn dog and place in preheated oven for 10 minutes.

While corn dogs are cooking, unwrap crescent roll dough and flatten on a cutting board.

Use a knife to cut the dough into various strips and sizes.

Remove corn dogs from oven after 10 minutes and let them cool for a few minutes.

Start to wrap the crescent roll dough around the corn dog until it resembles a mummy form. Leave room on top to place candy eye sprinkles once it is done baking.

Place back into oven and bake for an additional 10-12 more minutes. Or until the dough is a golden brown color.

Remove from oven and let cool.

Attach the candy eye sprinkles with a dollop of mustard on the back and place on mummy dog.

Serve with mustard and enjoy!