I got one of the best Christmas presents right before Christmas this year and I had to share with y'all all about it. I got a whole gift box full of delicious coffee from Tayst Coffee!
I am so excited to be able to partner with this amazing company and tell you a little more about them! Keep on reading to see how amazing and eco-friendly this coffee company is.
Plus, I have a great coupon code for you to use too if you choose to order some coffee through them as well!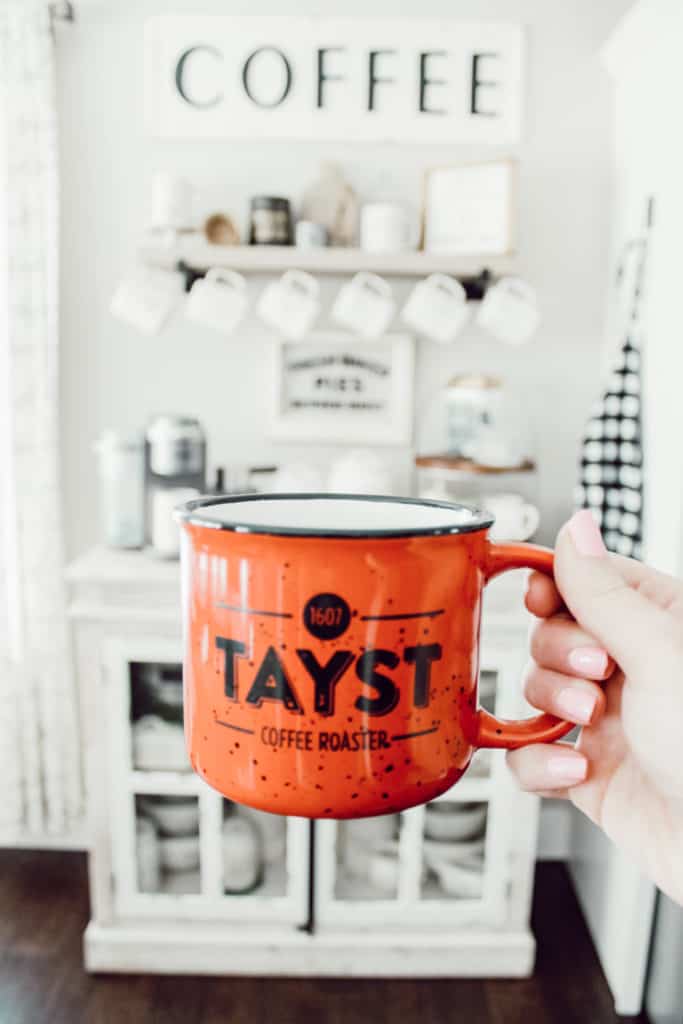 This post contains affiliate links. Click here to read my disclosure policy.
About Tayst Coffee
Tayst coffee is the first of its kind to offer eco friendly and compostable coffee pods in a subscription box form. Each pod is made from superior beans and provides a consistent and delicious brew each time.
Each pod is also made from bio based materials that reduces all the plastic waste cluttering our landfills today.
Our Revolutionary Pod
Tayst pods are 100% compostable! This means they actually give back fertile nutrients to the soil as they decompose. Other pods are made with petroleum- based plastics while ours is made from compressed corn starch combined with a bio-resin that is completely biodegradable, and safe for the planet.

They only select the finest coffee beans and choose carefully from farmers and communities throughout the Rainforest Alliance.
Which this organization works specifically with coffee farmers to improve the well being and overall health of their community.
Our beans do more than save the planet, but they help support the communities that grow them by being Rainforest Alliance Certified. Coffee farms or groups of smallholder farmers that earn the Rainforest Alliance CertifiedTM seal are audited annually against a rigorous standard. This certification promotes decent living and working conditions for workers, gender equality and access to education for children in farm communities by providing living wages, allowing farmers to earn enough income to afford beyond the bare necessities, including managing their farms. Click the link to learn more about being Rainforest Alliance Certified: https://www.rainforest-allianc…
The Different Flavors of Tayst Coffee
Bold & Brazen

Deep and rich flavor with hints of cocoa. Very smooth and non acidic.

Bold & Brilliant

Dark mocha flavor with hints of black currants. Rich and bold with a nice smooth finish.

Medium & Heroic

Vanilla sweetness with a hint of almond. Slight crisp apple notes with a winey finish as well.

Medium & Magnificent

Flavors of citrus zest with roasted hazelnut and caramel along with a black pepper finish.

Vintage Vanilla Cream

Vanilla undertones with caramel notes and a light and smooth finish.

Definitely Decaf

Swiss water decaf that is deep and rich with smokey notes to it.

Happy Hazelnut

Rich and buttery flavor with a full body aroma. Toasty creamy finish as well.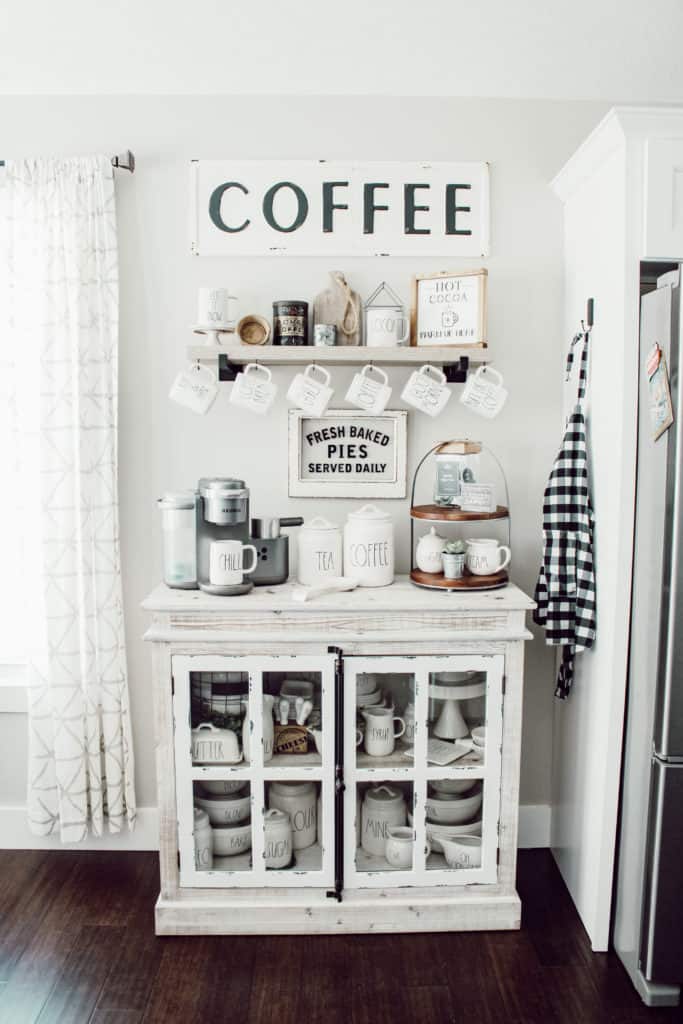 How To Order Tayst Coffee
When you go on their website, they will ask you about how many cups of coffee you drink per day. Then, they will give you the best subscription choice based on your answer.
It goes anywhere from 30 cups a month (which is only $22) all the way up to 150 cups a month (which is $99).
Now, I don't think I need a 150 pods of coffee for myself a month, but this would be a great option for a business or company to do for their employees too!
Their most popular subscription box is 50 cups for only $35 monthly. And the cool thing is you can customize and choose which flavors of Tayst coffee you want in your subscription box as well.
If all this sounds delicious to you too and you are ready to join the Tayst Coffee family, then I have great news for you!
You can use my code "CharityG25" to save 25% off your subscription box! I mean I don't know how it can get any better.
Discounted coffee delivered straight to your door! I never want to run out of coffee so I love the idea of it being delivered to me monthly.
That way I never have to worry about running low, or remembering to pick it up at the grocery store. The less things I can add on my list, the better! Click here if you're ready to order!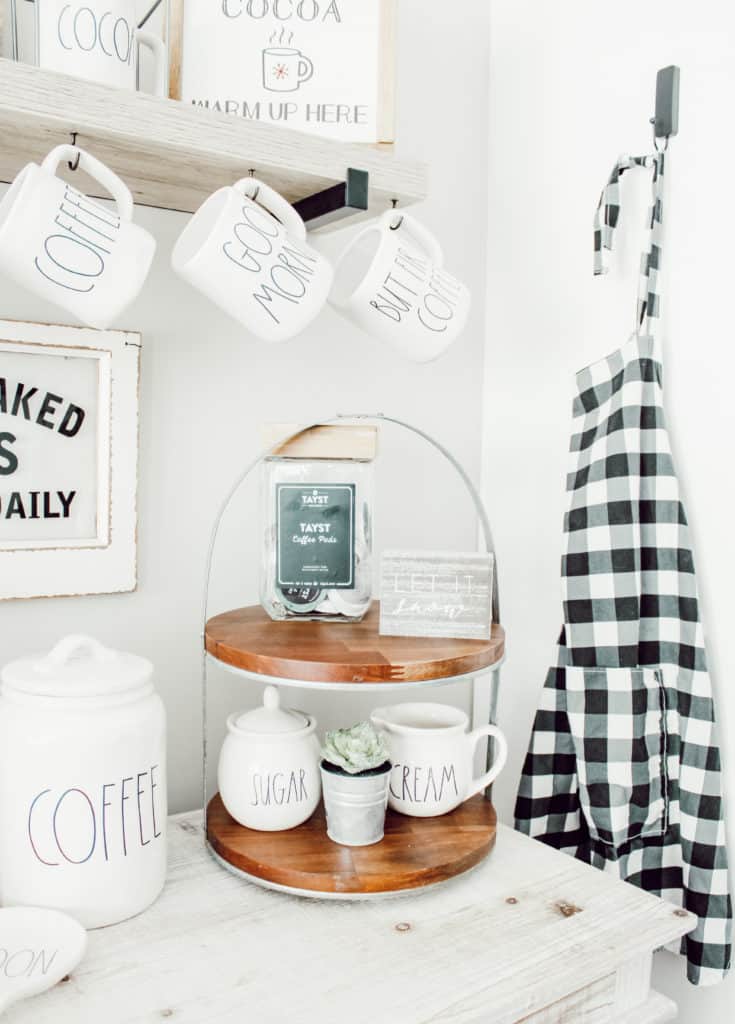 Conclusion
I have had the pleasure of trying all of their delicious coffee flavors and I have come to the conclusion that Tayst Coffee is now my favorite coffee brand!
I am a huge coffee snob, y'all know this because I have my very own coffee bar in my home too. And I used to be obsessed with Starbucks K-Cups.
But, after trying this coffee, I don't think I can ever go back. I also love how I am doing my part to help the environment out with this brand as well.
Have you ever tried Tayst before?? If not, you are missing out! You should definitely order you some today and see what you think!