I thought it would be fun to share a little beauty gift guide with you all for some Christmas gift inspiration. I'm sure we all know someone who enjoys makeup and beauty products, like myself, so I figured I would share a few of my favorites to help y'all out if you are searching for the perfect beauty related gift!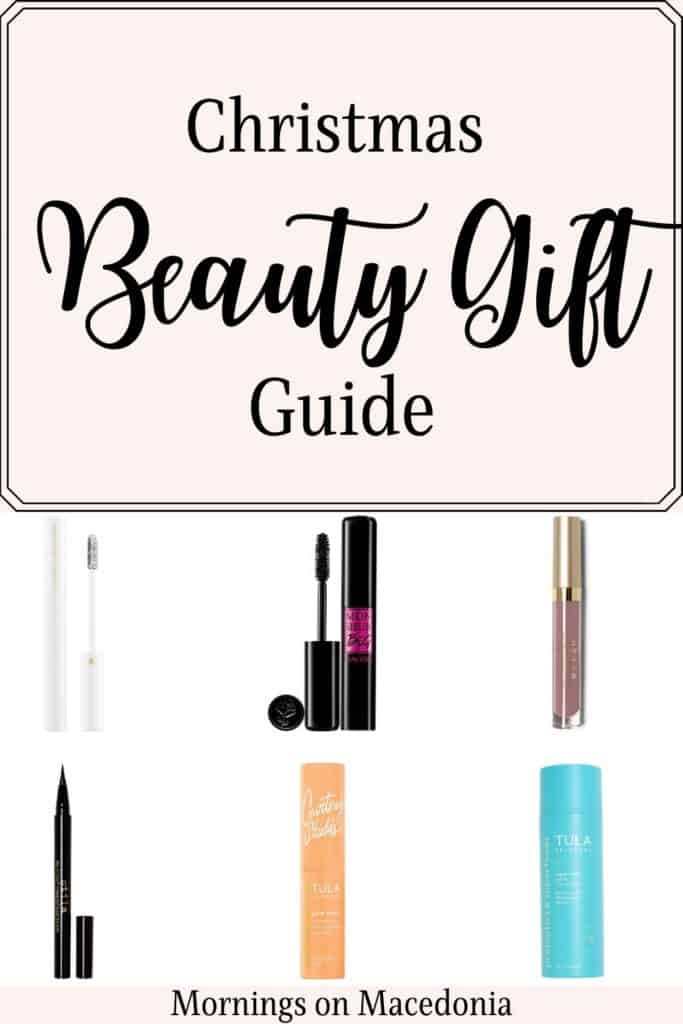 This post contains affiliate links. Click here to read my disclosure policy.
Face Products
I have been loving Tarte products here lately and they are pretty new to me. I started using Tarte's Face Tape Foundation this summer and I am super impressed with how full the coverage is!
I was using the Urban Decay Stay Weightless Foundation before switching over to this product. However, I did not like that one as much.
I preferred the older version of Urban Decay's foundation so I am glad I made the switch over to Tarte!

Another Tarte product I love is their Shape Tape Concealer. When used in combination with their foundation, you literally can't see any blemishes at all on your face. This is a power duo and would make an amazing gift for someone.

The last two of my favorite face products are both from Urban Decay. I love their bronzer/highlighter/blush palette.
I think all the colors in this go perfectly together and I love how it all comes in a convenient case with all three products together.

I have also been loving their new Brush Off setting powder. This is also a newer to me product as I have only been using it for a few months now.
But I do enjoy using it and I think it gives your face the perfect finishing touch. I also love how they offer it in a universal shade, that way you can try it out if you are unsure of what color tone would suit your skin best.

Eye Products
As far as eyeshadow palettes go, I am a huge fan of Urban Decay. I have gotten almost every single one of their new palettes when they come out, and I have always been super impressed by them.
My most recent palette purchase was their Honey one and I got that one last year for Christmas as well. I have been using it almost every single day since, and I have not ran out of any colors at all!
It's really amazing how long their palette's last and that's why I think they are definitely worth the money!

My go to product for eyeliner has always been Stila's Stay All Day Liquid Liner. It is so easy to apply and wears well into the day.
I also am impressed with how long this product lasts too. When I first bought, I thought it would dry out super quick.
I was used to using eyeliner pencil before I made the switch over. But I quickly came to realize it lasts just as long as my pencil eyeliner did!

Hands down my favorite mascara is Lancome Monsieur Big. I never thought I would be one to pay $25 for mascara.
I used to always just buy the drugstore version. But y'all, let me tell you this mascara is so worth it. It makes my lashes so long and I can always tell such a huge difference after I apply it!

Another thing I like to splurge on when I can goes in combination with my mascara. It's their CILS Booster Mascara Primer.
When used in conjunction with their mascara, it really results in longer and fuller eyelashes. Definitely worth getting both in my opinion and would be an amazing gift for the beauty lover you know.

Lip Products
I am not huge on lip products right now with masks and all, I find that it is kind of pointless to wear.
But I used to wear Stila's Stay all Day Liquid Lipstick all the time before all this corona craziness happened and I love it so much.
It really lives up to its name because once you put it on, it's not going anywhere!

Skincare Products
It's no surprise that I am also including some of my favorite skincare products on this beauty gift guide.
Y'all know I love me some TULA skincare and all their products are made from superfoods and probiotics so they are wonderful for your face.
They are also cruelty free as well so I love supporting products like that.

You can also use my code 15CHARITY to save 15% off anything on their website too. I would definitely recommend their face primer.
That stuff lasts forever and it really helps your make up stay perfectly in place all day long. Another good one is their face cleanser too.
I listed all of my favorites above so be sure to take a good look around there and see what piques your interest too.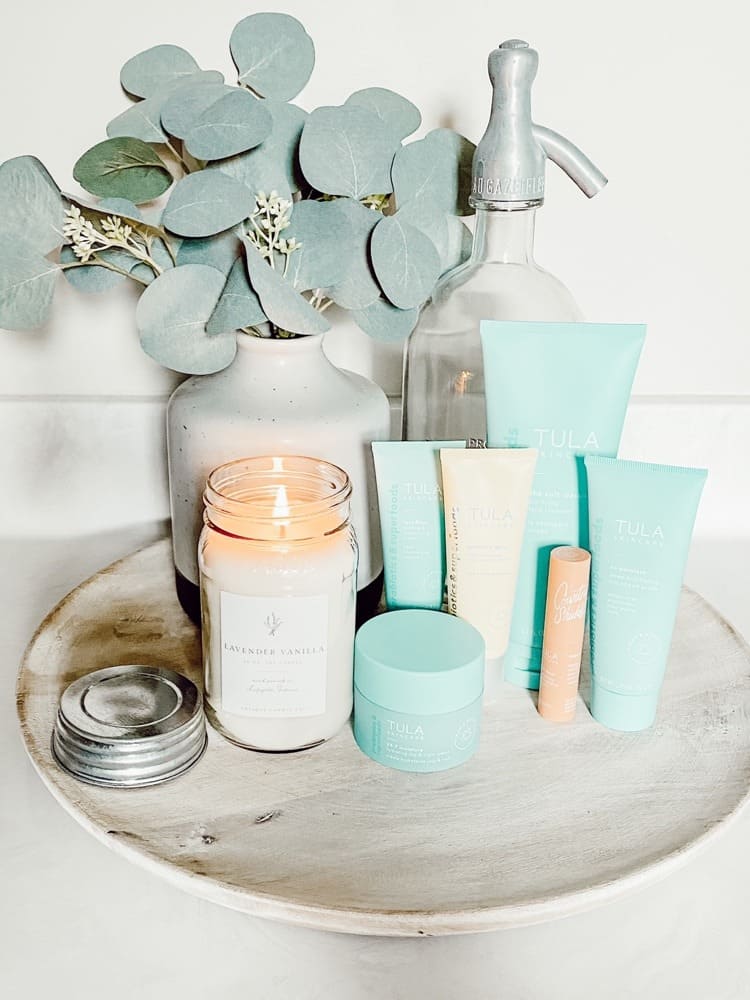 Conclusion
Well I hope this little beauty gift guide of all my favorite beauty products was somewhat helpful for you too! Do you have any favorites that I haven't listed on here?
Let me know if you think there is something that should definitely be added to this list and I will check it out!
However, I think all these options would make a perfect gift and would really make a beauty product lover very happy!