So y'all know that here recently I got a Cricut machine. I shared all about it in my DIY Plant Labels before. But I also got the Cricut Heat Press 2 and I haven't really used it until recently. And let me tell y'all, it is a game changer. I am having so much fun using it and learning from it. I just recently made a shirt and it turned out so cute. So I thought I would share with you today how to make a t-shirt with Cricut's infusible ink.
Their infusible ink is a cool product because unlike vinyl, it actually infuses into the material of the t-shirt. So it's not like ironing on vinyl to a shirt. It literally becomes a part of the shirt so I love that!
I decided to make a cute July 4th themed shirt since it is coming up so soon. Keep on reading to see just how easy it is to make!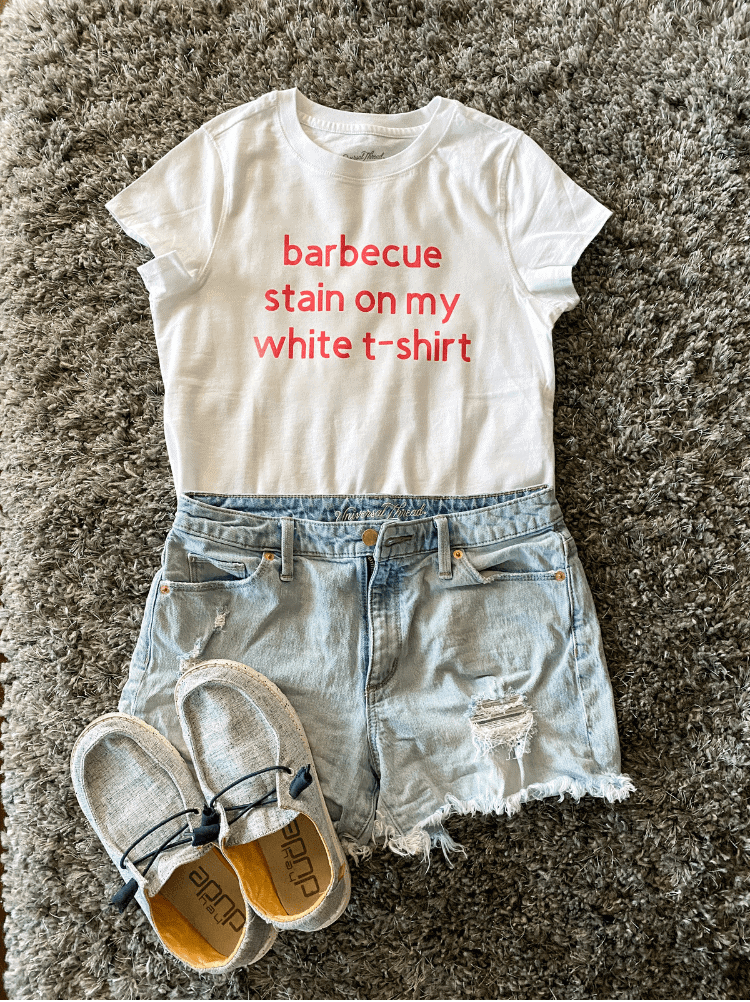 This post contain affiliate links. Click here to read my disclosure policy.
Materials Needed:

Design Your T-Shirt
The first step is to design whatever you want your shirt to say in Cricut design space. Like I said above I wanted to do a cute Fourth of July shirt for our family cookout coming up.
I decided to use the phrase "barbecue stain on my white t-shirt". Because if you don't know, it is a classic line from a popular Tim McGraw song, Something Like That.
And I figured it's just perfect for summer too. Because I know even after Fourth of July we love to have a good barbecue too! Basically, you can get as creative as you want here to do this.
I just typed it into design space using the font "Cricut Sans". They also have already made designs and sayings that you can choose from too, if you want it to be even easier!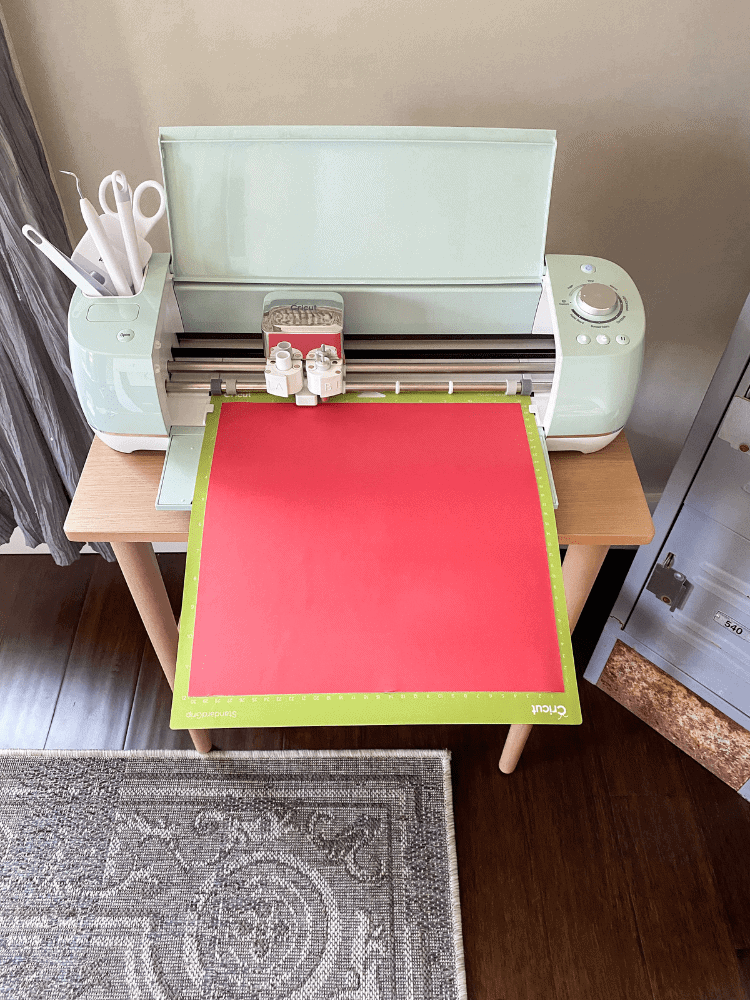 After you have completed your design on design space, you can now print it out with your Cricut machine. I have the Explore Air 2 machine and love it.
But even if you have an older printer model, it should work just fine to print out your design. Simply place your infusible ink sheet on the standard grip mat and load it into the machine.
Now this is real important- when you go to print your design in design space, MAKE SURE YOU HAVE THE MIRROR OPTION TURNED ON.
It needs to be backwards when you print it out, otherwise it will print backwards on your shirt when you apply the heat press.
Also, have the dial turned to "custom" and then choose the infusible ink sheet option on design space before printing.
Get The Infusible Ink Sheet Ready For The Heat Press
The next step in How To Make a T-Shirt With Cricut's Infusible Ink, is to carefully peel off the sheet from the standard grip mat. Then, using scissors cut around the design.
You can use the excess paper for another project! Once you have it cut down to size, remove the backing from the text.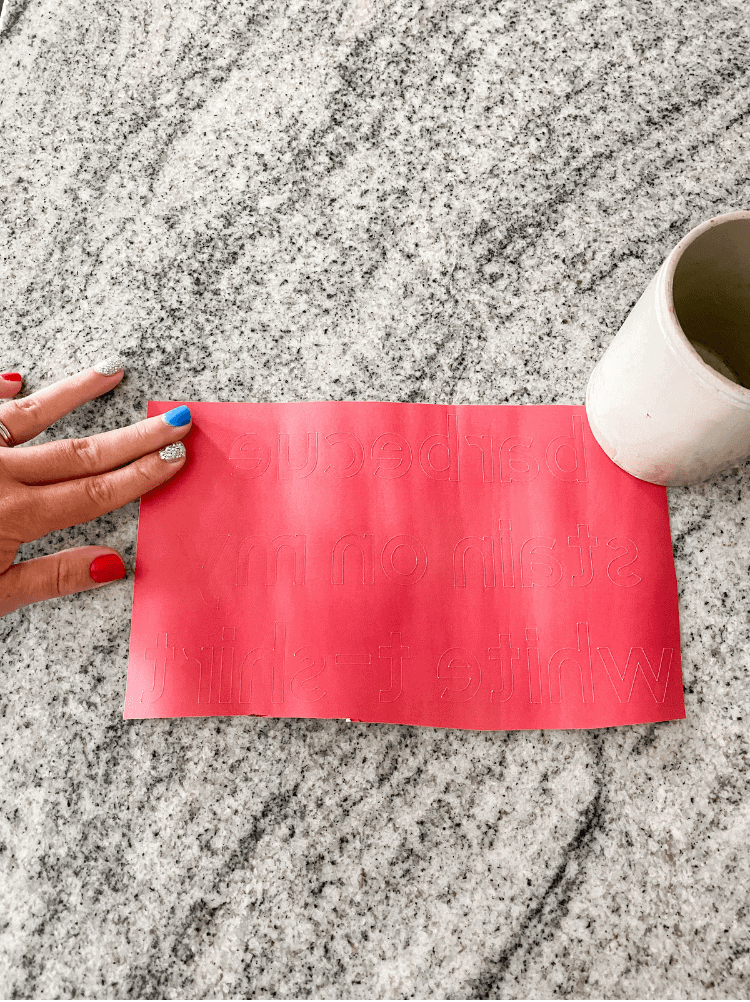 It can be a little time consuming to remove the backing and try to work carefully so you don't tear your text or design.
But, after I have done this a few times, it becomes easier and easier to do. Just work slowly at first until you get the hang of it!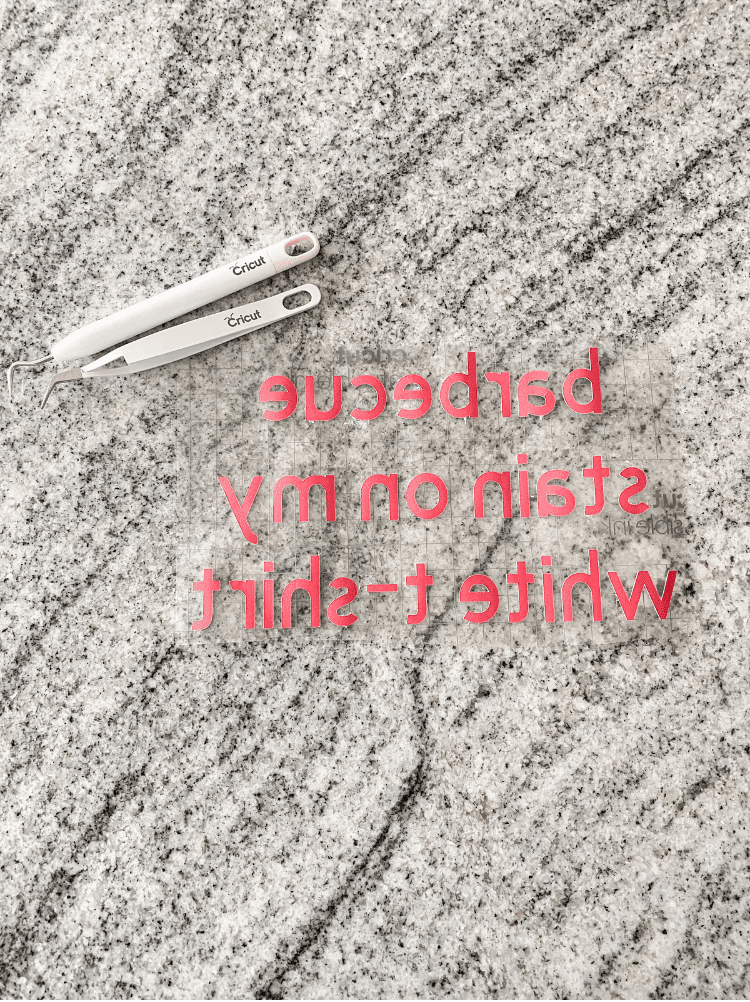 Prepare the T-Shirt for the Easy Press
Now that your design is all ready to go, you need to prepare your t-shirt. You need to use a lint roller on it to remove any loose debris or fibers.
Skipping this step is not ideal because if there are any loose fibers on the shirt, they can burn and/or turn a different color when using the heat press.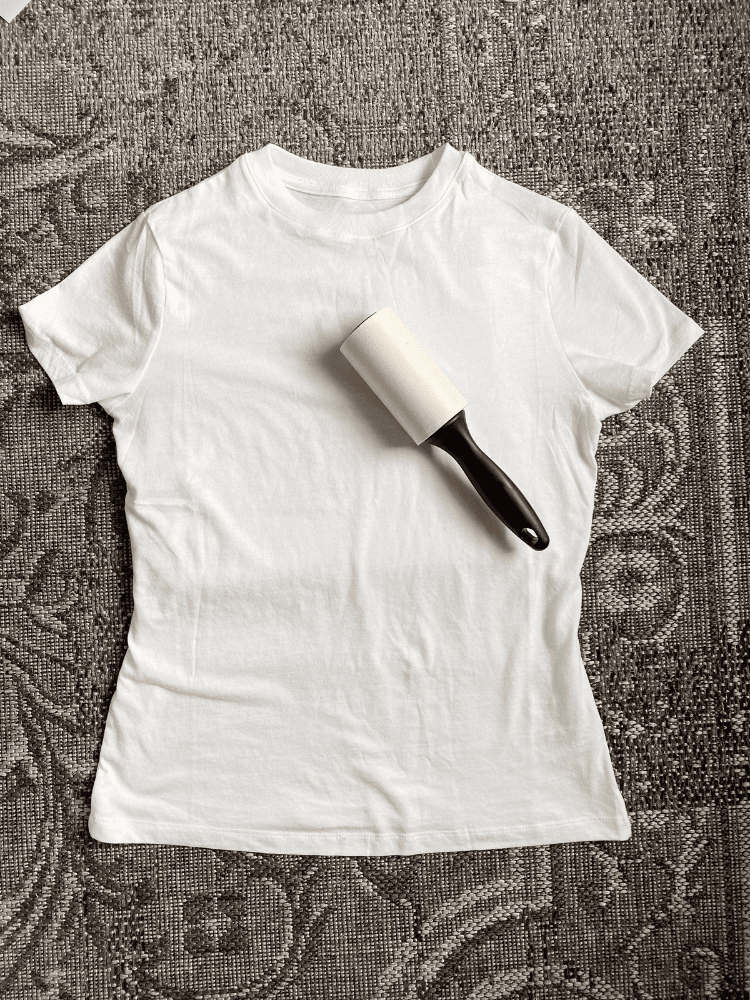 After lint rolling, you need to add in a piece of butcher paper under the shirt. Then place the shirt on the Easy Press mat that comes with your Cricut.
Make sure the mat is right under where you are going to be applying heat. Once you have the shirt all set up, apply the infusible ink sheet design on there.
Now once you stick it on the shirt, you should see it is no longer backwards. The backing of the infusible ink shirt is sticky so it should stick just fine on your shirt.
However, you can also use heat resistant fabric tape too for an extra secure stick if you want.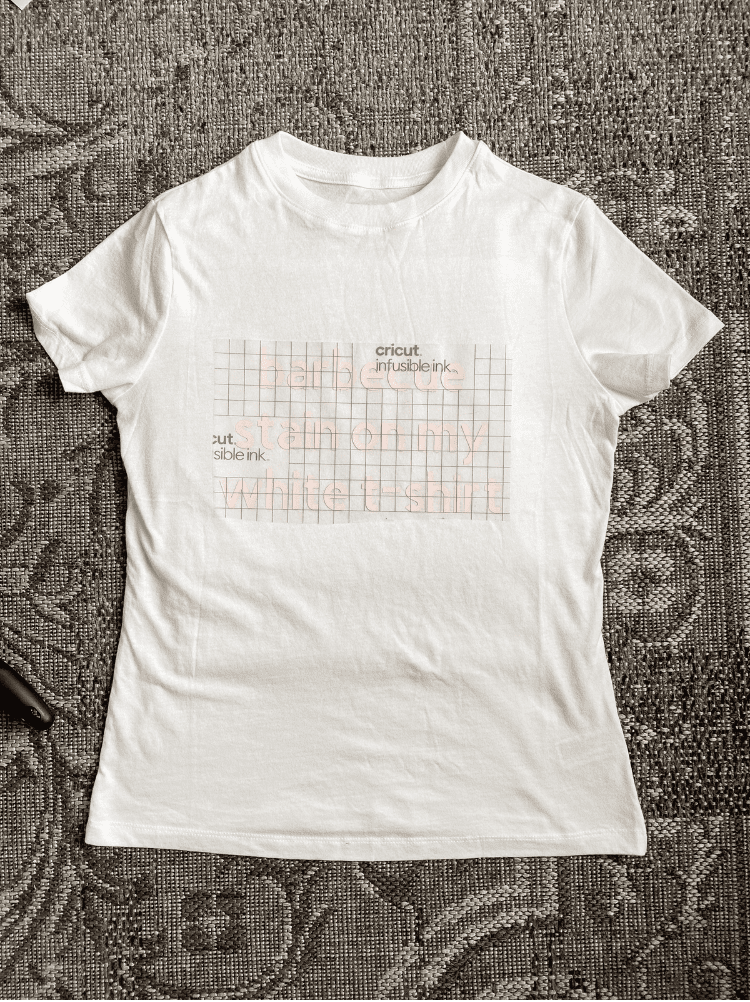 Use the Cricut Heat Press on Your T-Shirt
Now for the fun part on How To Make a T-Shirt With Cricut's Infusible Ink! You are ready to use the heat press machine! Be sure to preheat your machine before using it.
I did it on the standard setting, 385 degrees for 40 seconds. It should light up red while preheating and then turn green and chirp when it is ready to go.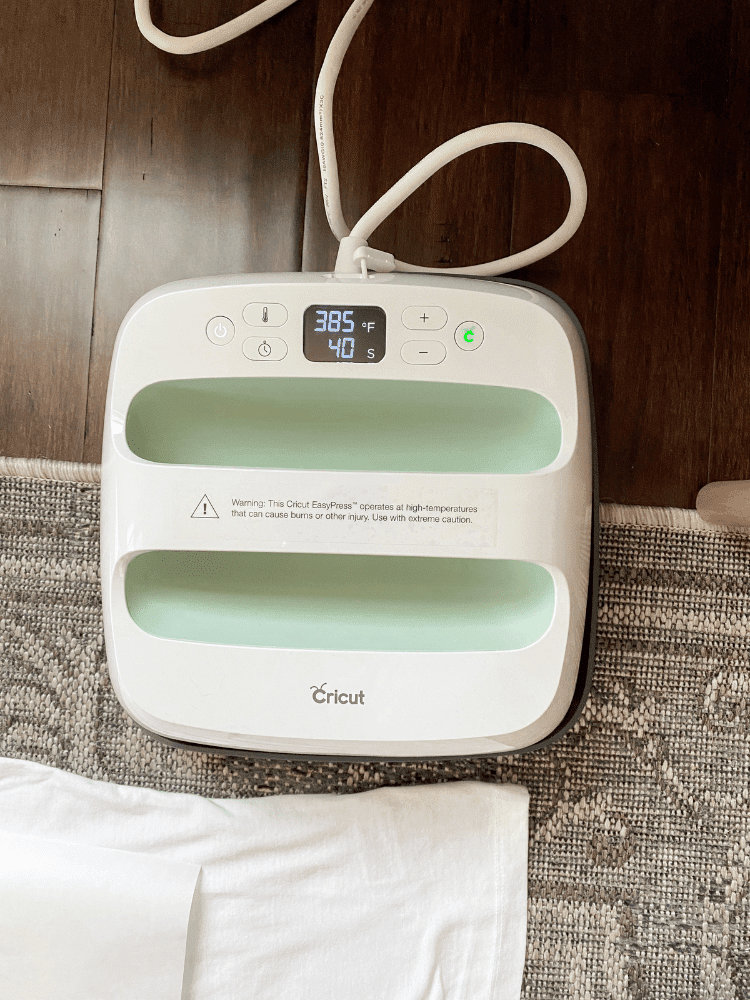 Be sure to also put another sheet of butcher paper on top of your t-shirt. This helps prevent it from scorching the fabric too much.
After you have the butcher paper on the shirt and the machine pre-heated, you are ready to go! Just place the Easy Press machine right down on top of your design.
Press the start button and then use firm pressure for the full 40 seconds. Then, remove the Easy Press and let the shirt cool down.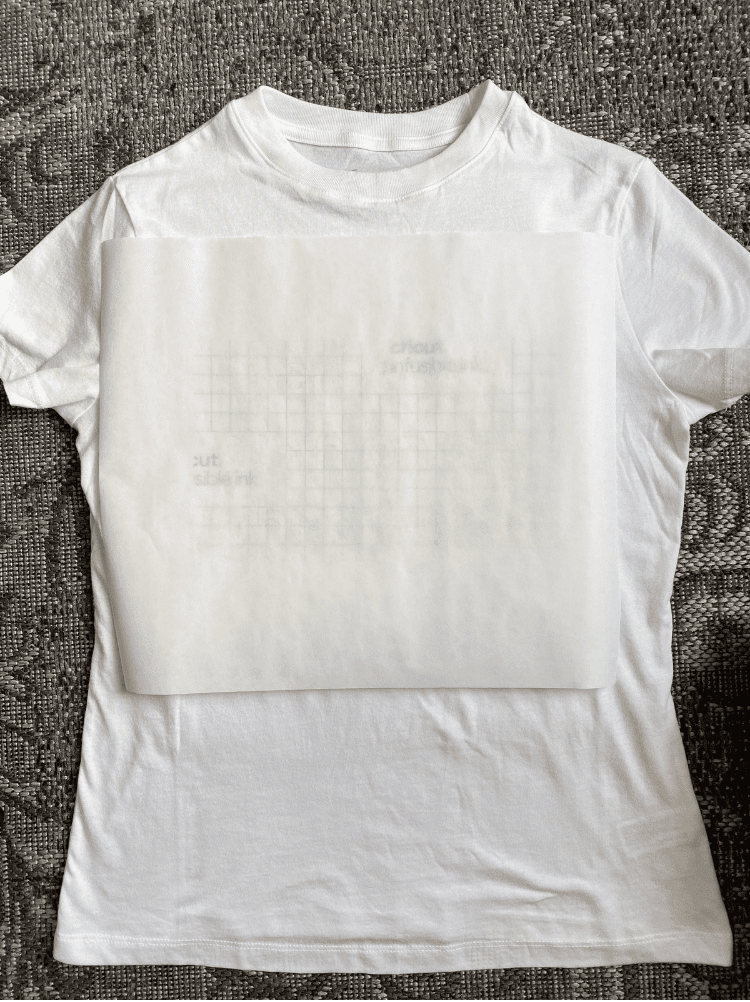 Finish Up Your T-Shirt
Be sure to let the shirt cool completely before handling it, it will be hot to touch! Then, you can remove the butcher paper and carefully peel of the sticky part of the infusible ink sheet.
Be sure to remove it slowly and carefully because you don't want to have the infusible ink accidentally touch another surface on the shirt. It could stain it if so.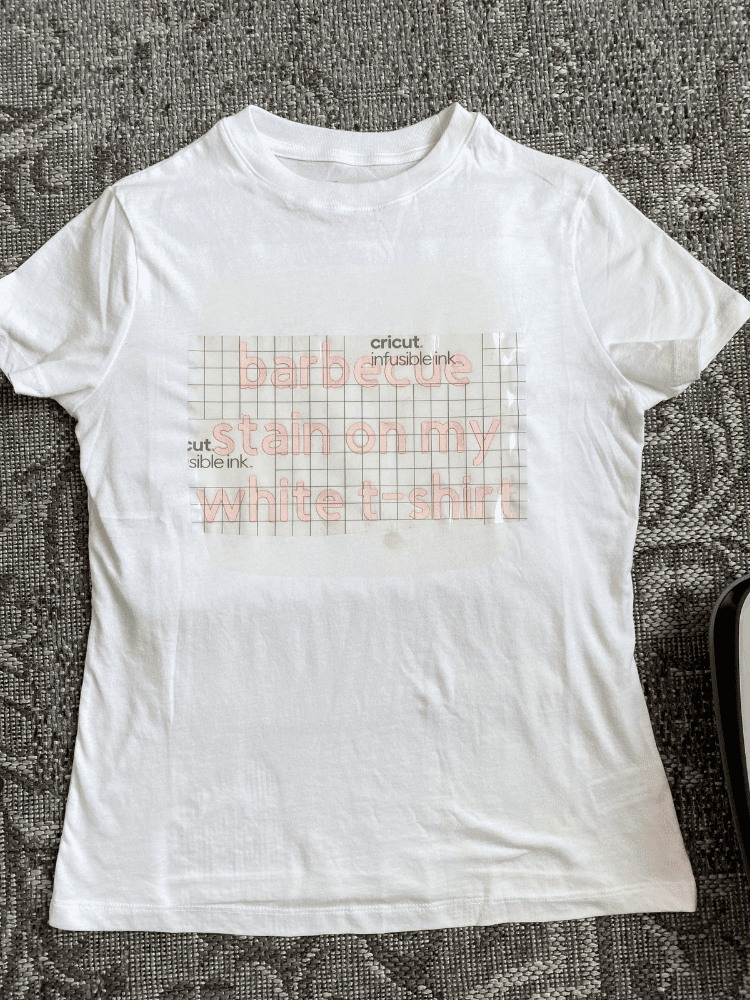 As you can see above, there are some scorch marks present from the Easy Press machine. No worries! I have a simple fix for this! I used hydrogen peroxide and poured it into a spray bottle.
Then, I just went around the shirt where the burn marks where present and sprayed them down. I let it sit awhile and then placed it in the wash.
Simply turn the shirt inside out and wash it in cold water and it will be just fine! You will notice when you do this more and more, that some shirts will scorch and others won't.
It just depends on what fabric the shirts are made of really. But as you can see, you don't need to fret if they do scorch a little!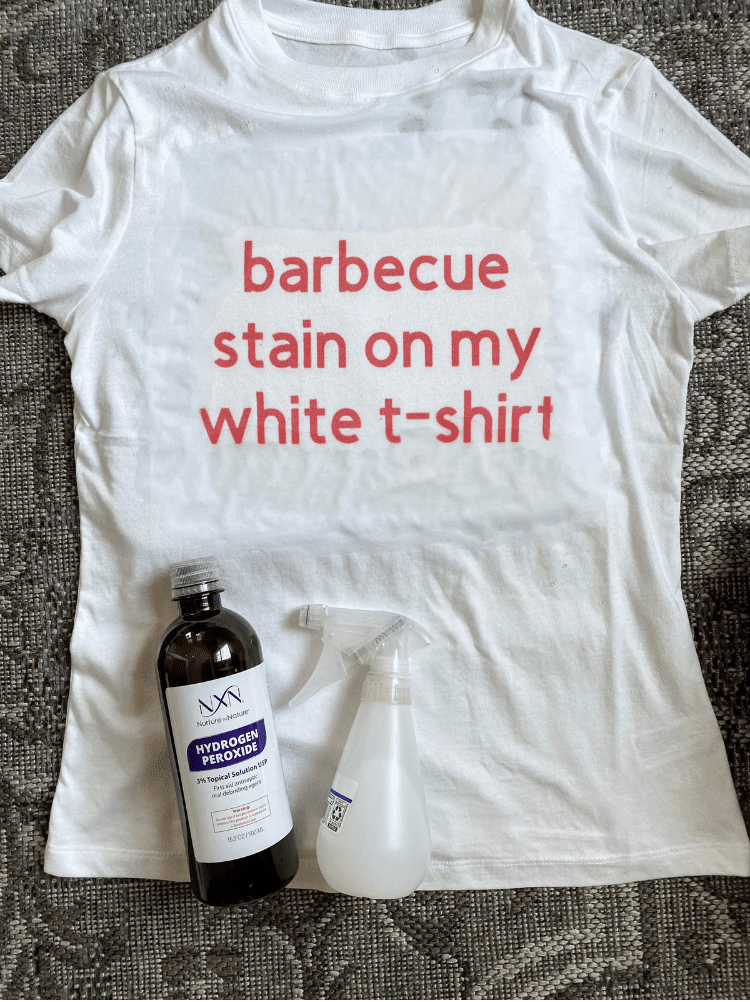 Conclusion
Well I hope I answered all your questions in How To Make a T-Shirt With Cricut's Infusible Ink. As you can see, it is a pretty fun process once you get the hang of it!
And the possibilities for shirt making are endless once you have everything you need. If you are a creative person like myself, then you definitely need to think about investing in some Cricut products!
I have really been loving all of them so far and enjoy crafting so much more now. Have you ever tried out Cricut's Infusible Ink? If so, I would love to know! Tell me all about it below!