I am so excited to announce that I have partnered up with TULA skincare this year and I cannot wait to share their amazing products with you all! I have been using them for several weeks now and I am beyond impressed by the quality of these products.
I am ashamed to say that I did not have a proper skincare routine before TULA sent me some samples to try, and now that I have tried them, I am hooked. I will definitely be using these products for my skin from now on!
This post contains affiliate links. Click here to read my disclosure policy.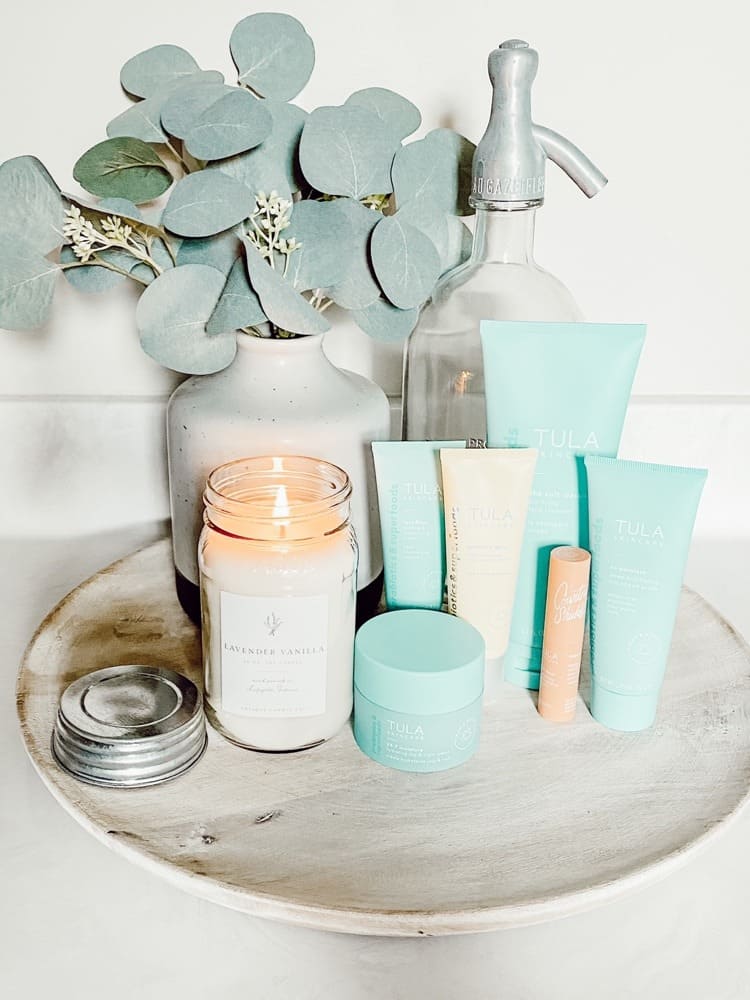 About TULA Skincare
TULA skincare products are full of probiotics, which are a natural ingredient that balances out your skin's microbiome. It is the ultimate superfood for your skin!
All of TULA's products are 100% clean and cruelty free as well. The probiotics and superfoods in each product helps to restore your skin's natural appearance and balance.
They are also completely doctor founded so you know it's safe products you can trust!
If you're interested in reading more about this amazing company, then go check TULA skincare out here!
Also, if you want to try out some amazing skincare products for yourself too, then be sure to use my code 15CHARITY to save 15% off ANYTHING on TULA's website! I promise you will love them just as much as I do!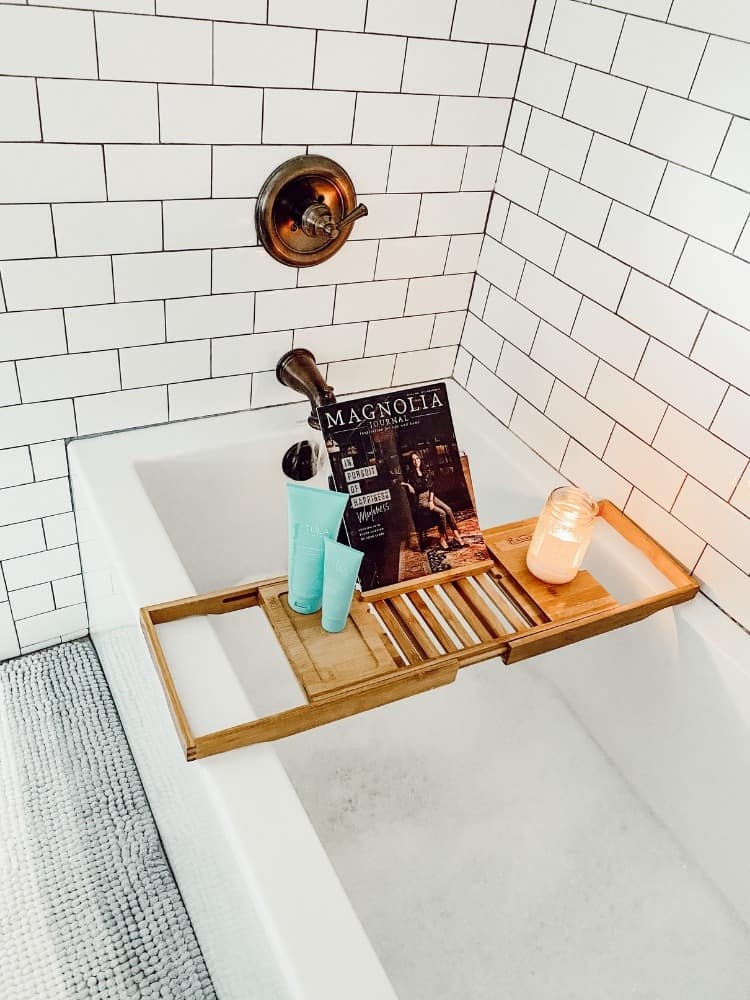 Purifying Face Cleanser
This was one of the very first items I tried and it could not have came at a better time. I was really suffering from "Maskne" (aka acne from wearing a mask constantly- can anyone else relate?!).
This has helped clear my skin up. I use it at night after I have wiped all my make up off, and then I apply a little of this and rub it in on my damp face.
It cleans it so well and it really feels like it lifts off even more dirt and bacteria than just soap alone does.
This cleanser is probiotic and gel based so it really leaves you skin feeling clean and fresh. Once you use it, your skin is left looking clarified, balanced, and all prepped for your remaining skincare regimen.
It is also very gentle and effective and it doesn't cause any irritation or redness to my skin after using it. I highly recommend this product!
If you were only going to get one item from TULA, I would say that this should be the one!

Hydrating Day & Night Cream
This product was the very next one I tried and I used it right after the cleanser. I love the way this makes my skin feel after I use it. It really is extremely hydrating and it just feels like my skin "drinks" it in!
It has a nice light and whipped texture to it and it helps revive the look of tired and dull skin. You just apply it to clean skin day and night and that's it!
Probiotics & Superfoods In The Cream:
Probiotics: Helps replenish the moisture barrier in skin. It also has the unique ability to calm and reduce the appearance of inflammation in skin as well.
Blueberry: Helps promote the look of vibrant and bright skin since it is a powerful antioxidant and high in vitamin C as well.
Tumeric: Helps decrease and calm the look of inflammation and redness in the skin.

Deep Exfoliating Blackhead Scrub
I'm also obsessed with this scrub too! I use it about 2-3 times a week and I can really tell a huge difference in my pores after I use it.
I apply it on my skin with warm water and gently massage it in a circular motion before rinsing it off completely.
It is made from pink salt, witch hazel, and volcanic sand which helps to purify pores and reduce the look of blackheads as well. Lactic acid, raspberry, probiotics, and pomegranate also help to reveal softer and much smoother skin.
Probiotics & Superfoods In The Scrub:
Probiotics: Improves skin's overall smoothness
Volcanic Sand, Pink Salt, & Pomegranate: Provides a really deep exfoliation
Witch Hazel & Raspberry Leaf: Purifies pores to minimize the look of blackheads

Tula Sunscreen
This also came at a perfect time for me too since we just bought a camper this summer and there is a nice pool in the campground as well.
I have definitely been outside much more than usual this summer because of this. So I have really had to be much more careful about my sunscreen routine.
This stuff works amazing and I love that it provides not only sun protection, but protection against pollution and blue light as well! As a bonus, it also gives you a gorgeous glow after you put it on!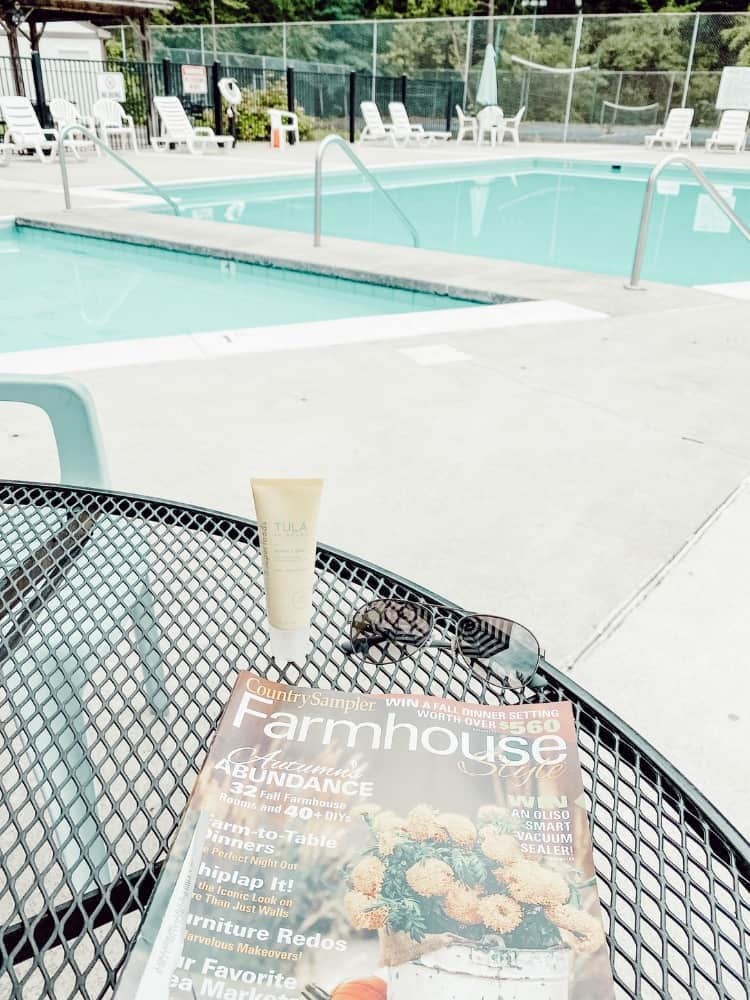 Probiotics & Superfoods In The Sunscreen:
Probiotics: Hydrates the skin and helps prevent water loss. Also, strengthens the skin barrier.
Pineapple & Papaya: Promotes even skin tone
Wild Butterfly Ginger Root: Protects against the stress of blue light

Blurring & Moisturizing Primer
I have been using this primer everyday under my make up and I love it so much. It is so lightweight and feels so good on my skin. I just use 2-3 pumps of it and that's it.
It helps even out my skin and reduces the overall redness to my skin as well. The primer also gives you just a nice overall glow after you put it on.
It really covers my pores and any other blemishes on my face very well so I have been super pleased with it. I was just about to order a different primer before TULA sent me theirs, so I am so glad that I waited!
Probiotics & Superfoods In The Primer:
Probiotics: Improves skin smoothness
Licorice: Over time, helps even the look of skin tone
Chia Seeds & Tumeric: Helps calm and nourish the skin

Brightening & Neutralizing Eye Balm
I have never used a product like this before and I am super impressed with it so far. This eye balm diminishes the look of dark circles immediately and also more so over time.
It protects you from blue light, which if you are a blogger or influencer, then you know that it's super important to be protected from that as well!
I use this product after I put on the primer, and it instantly gives me a cooling sensation and a golden glow after I apply it. I put it on first before foundation, but you can also reapply it throughout the day as needed.
Probiotics & Superfoods In The Eye Balm:
Probiotics: Help to lock in moisture and improve your overall skin smoothness
Grapefruit & Algae: Brighten the look of dark circles under the eyes
Lingonberry: Protects eye area from the damaging effects from blue light

Conclusion About TULA Skincare
If you can't already tell from everything you read above, TULA Skincare products truly are amazing! I am so happy and honored to be working with such a clean and effective company.
Be sure to go check their website out and see how many products they have to offer. I only have a handful compared to everything they sell!
I can't wait to try more products and they even have a Pumpkin Sugar Scrub for fall! I believe that is definitely the next thing that I will order to try out.
Can't beat anything pumpkin scented! Have y'all ever tried any TULA skincare products out before?? Let me know below if you have and tell what is your favorite!