I have definitely enjoyed decorating my front porch this year. I never really decorated our porch in our old house, but with our new porch we have a lot of room to decorate with and I didn't want it to go to waste! In this post, I will share all about decorating your front porch for Fall and just how easy it is to do so.
I started decorating our porches during the spring when my mom gave me some beautiful plants for my birthday. In the past, I never really had a green thumb before or cared to learn much about plants.
But, after realizing how beautiful they looked on our porch, I quickly tried to become the best plant mom I could be! And I am happy to report that all those plants are still alive today!
So when fall rolled around, I knew I had to get some beautiful pumpkins and mums to fill our front steps with!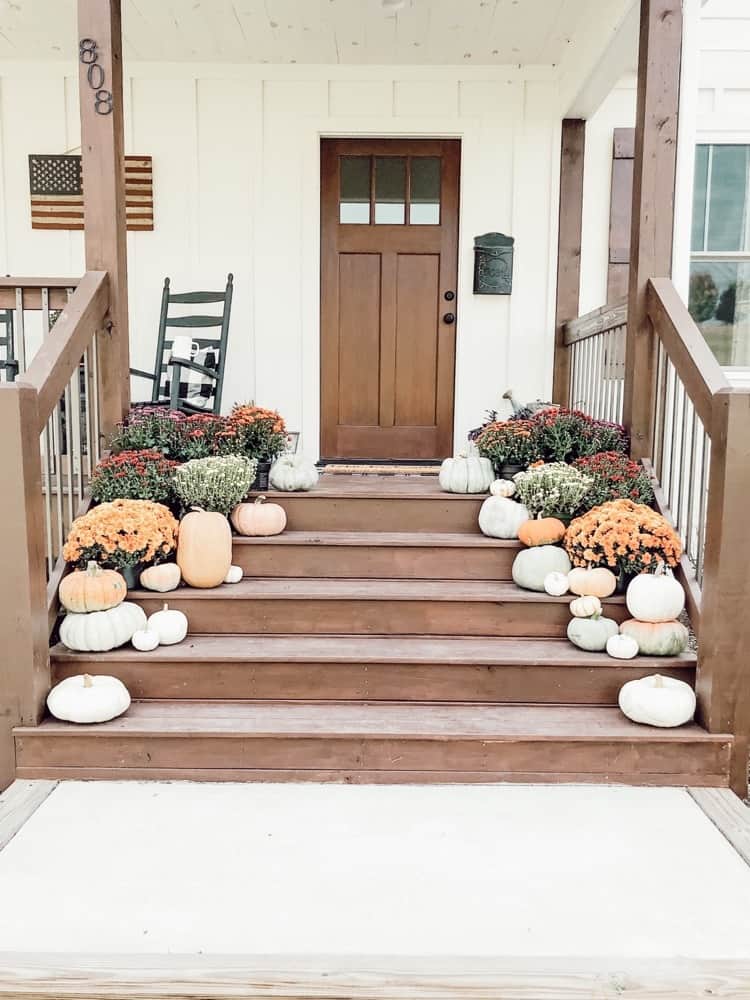 Pumpkins
I just went to our local farmers market to pick out some fresh pumpkins since we do not have a local pumpkin patch near by.
I went with the neutral color scheme of peachy colored ones and blueish/greenish ones.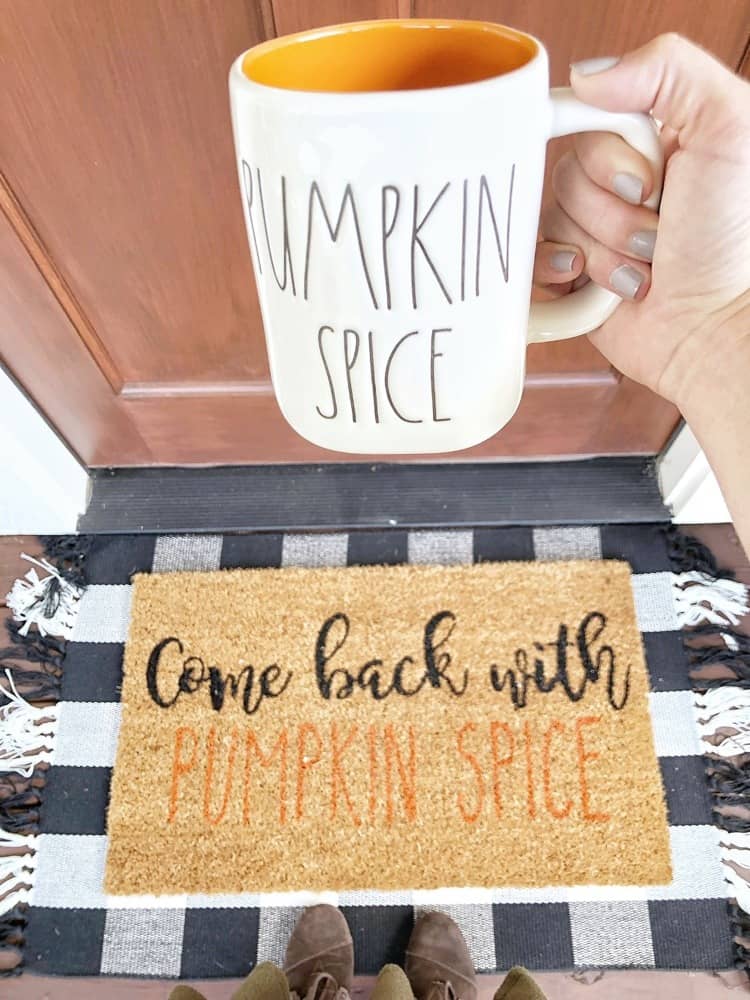 I did not want the traditional bright orange colored pumpkins. I felt like having that color would clash with the look I was going for.
However, if you like the traditional pumpkins more, then go for it! Whatever you like best will work just fine!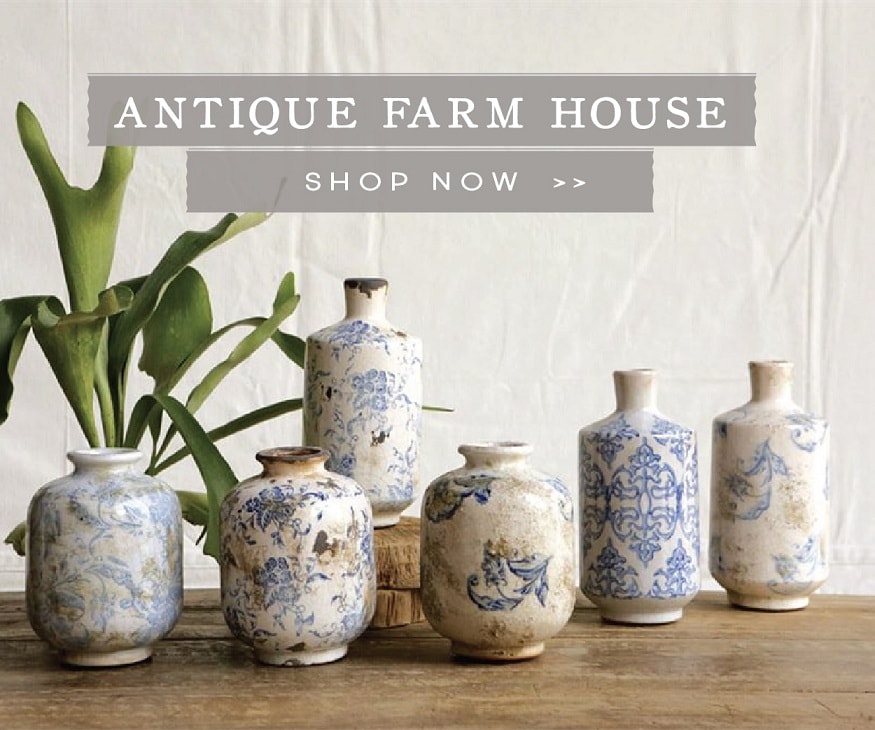 Mums
I got a few of the mums from the Farmer's Market as well. But I mainly got most of them from Ingles! They had the best prices for them and they are so pretty!
I started with a bunch of mums on our very top step and worked my way down.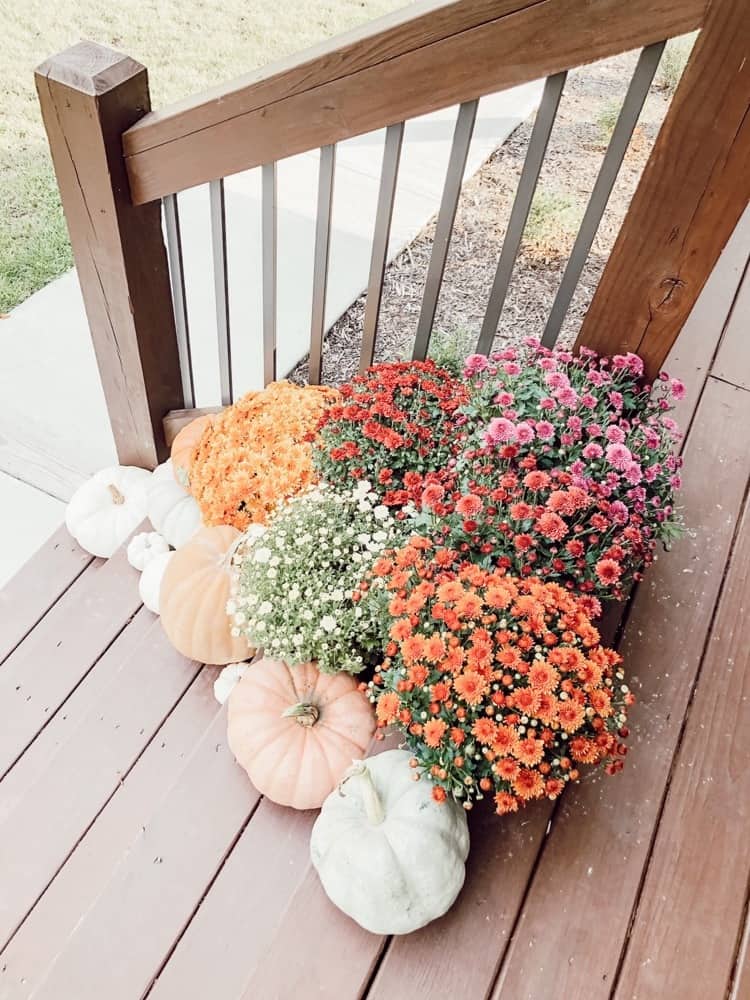 I started with three in a row on the top and ended with just one. Then on the lower two steps, I just added some pumpkins to those.
My goal was to look like it was cascading down, so I made the lower step less full. I am very happy with the way it turned out.
I also stacked a few pumpkins towards the bottom of the steps to give it more height.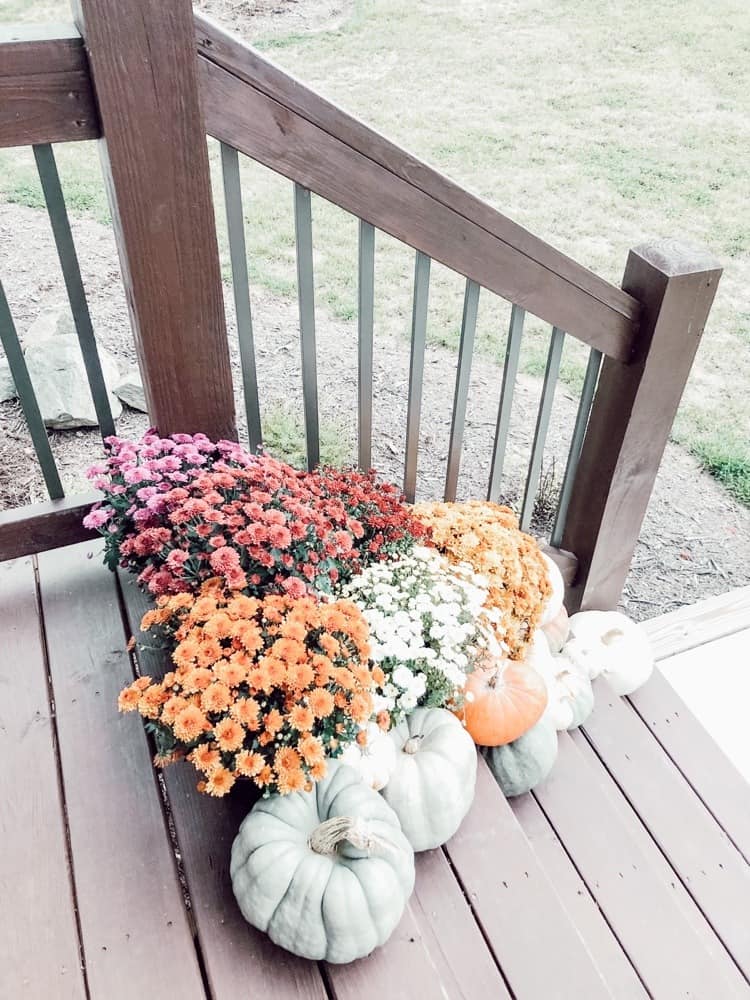 How to Style the Pumpkins and Mums
I continued to stick with the neutral pumpkin colors as well and added more colors with the mums I chose.
I was having a hard time coming up with how I wanted to style it all at first, but after looking at Pinterest for inspiration and having my sweet hubby help me, I was very satisfied with the finished product!
If you need more tips and inspiration, be sure to check out my post all about my tips and tricks for styling a fall porch too!
I will share more pictures below of how the whole porch turned out!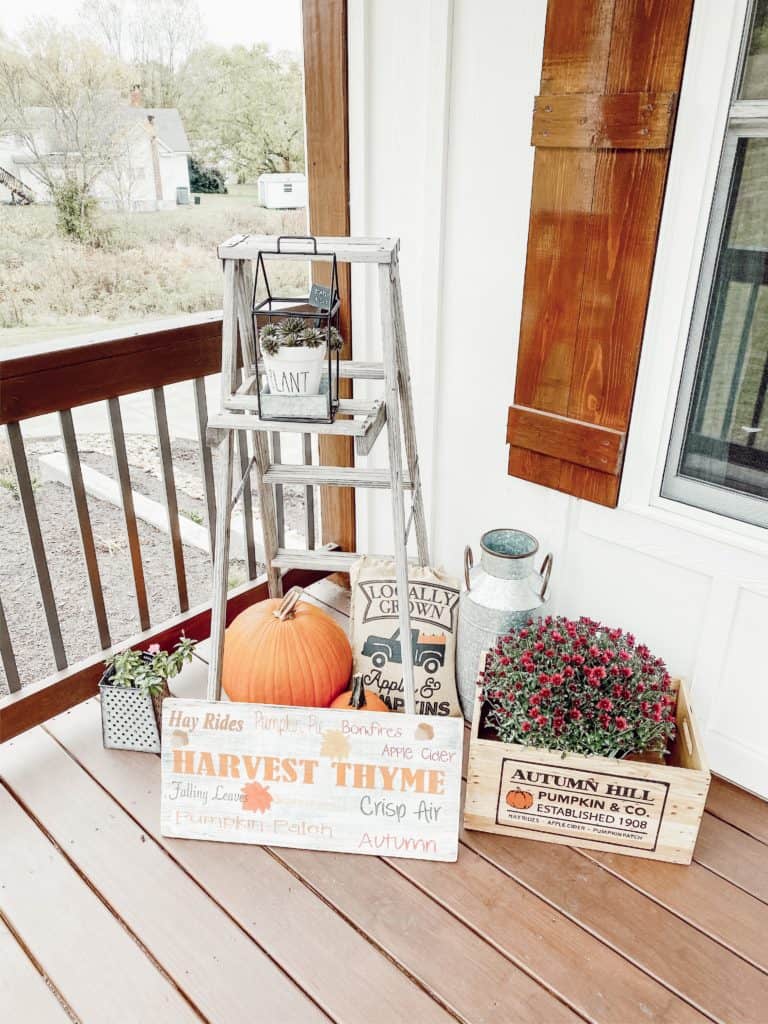 I absolutely love decorating the front porch with pumpkins and mums for fall.
Mums and pumpkins just scream that the Autumn season is here and it is definitely one of my favorite seasons so I love to decorate every spot that I can for it.
Do you all normally decorate your porch for fall too? Let me know what you like to decorate your front porch with below if you do!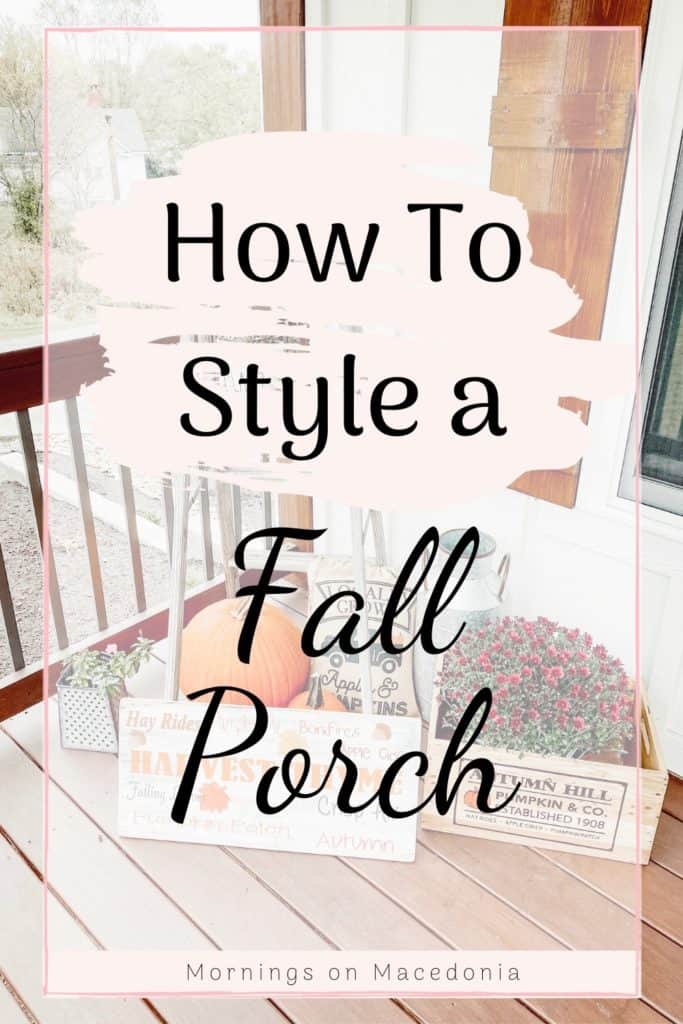 If you're looking for more front porch decorating ideas, then I have more ideas for you! Be sure to check out my post about how I styled my porch for Christmas too!