This post contains affiliate links. Click here to read my disclosure policy.
I've been seeing everyone all over Instagram and Pinterest create these beautiful DIY orange garland for a quick and easy piece of Christmas decor this year.
I cannot believe I never thought to do this myself before! It was so super simple to make and didn't really cost me anything to make since I already had a bunch of oranges at home.
I definitely recommend trying this out if you have some extra time and some oranges to spare!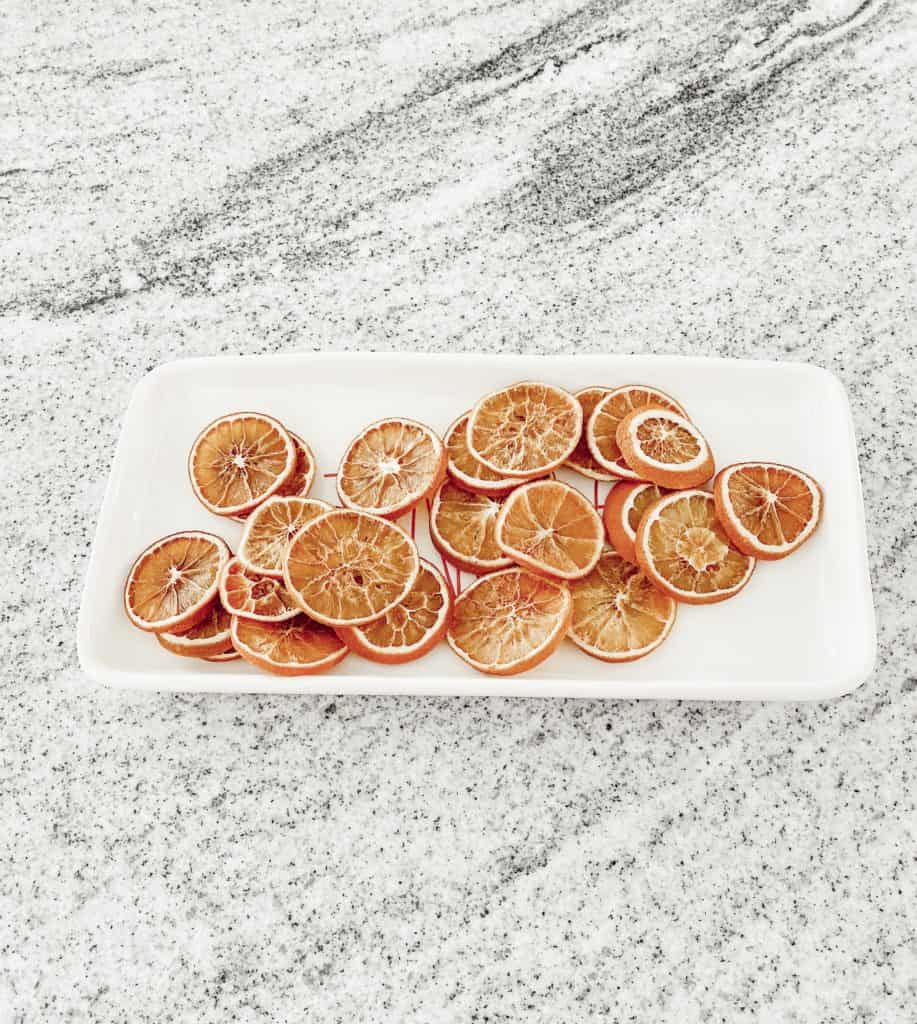 How to Make the Orange Garland
The first thing you need to do is simply slice your oranges and then place them on a baking sheet. I baked them in the oven on 200 for about 3 hours.
But I also flipped the slices around every 30 minutes, that way they would bake evenly and one side wouldn't get more done than the other.
The house also smelled heavenly while the slices were baking! Talk about a natural and cheap way to fill the house with a great holiday scent! After they were done baking, I left them out overnight to dry.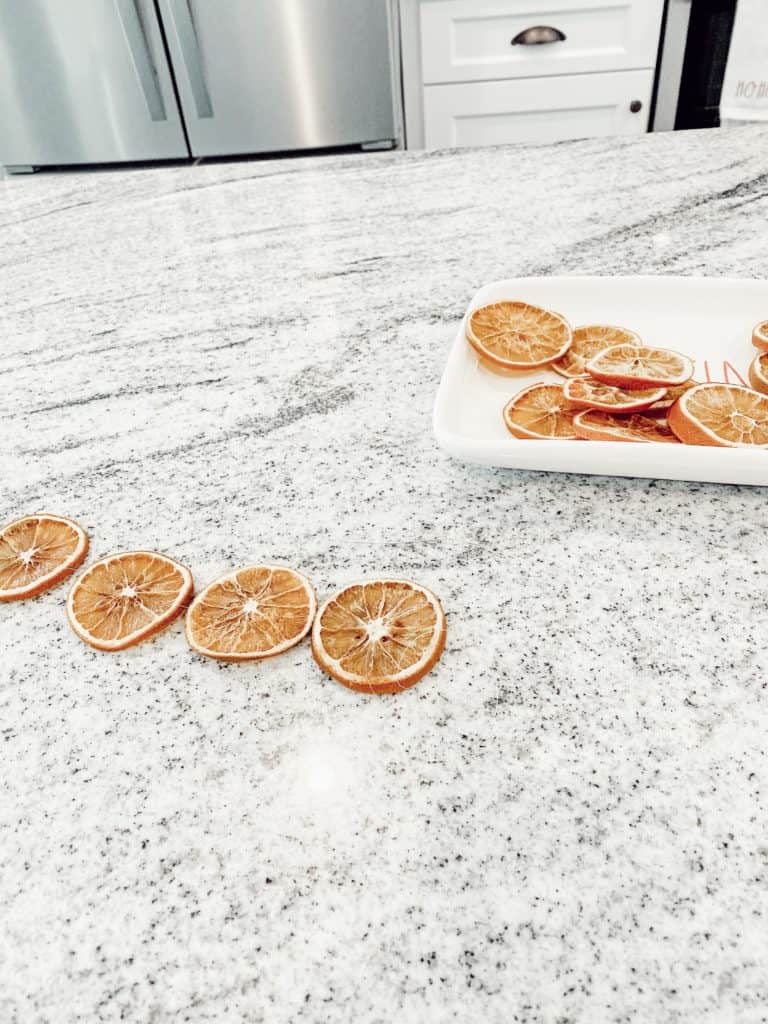 Stringing the Orange Garland Together
Once your slices are completely dry, it's time to start stringing them on the garland! I used fishing wire for this because I didn't want the string to be very noticeable.
But you could also use some twine or something like that if you want. I think twine would look great with these orange slices as well!
To string them, I poked a hole with an extended paperclip on each side of the orange slice and then just strung the fishing wire through each hole.
This was kind of a tedious process because I kept losing sight of the tiny hole and the fishing wire was hard to see as well!
That's why I think twine would work just fine for this project too. And it would probably make it even easier since you can see it better!
Also, you don't have to string just orange slices on it. You can get creative and add any other items you want! I've seen some beautiful orange garlands with cinnamon sticks attached to it or even some bay leaves as well.
Just do a search on Pinterest for them and you will easily be inspired! I wanted to keep it simple and just do orange slices but if you are feeling more adventurous, go for it!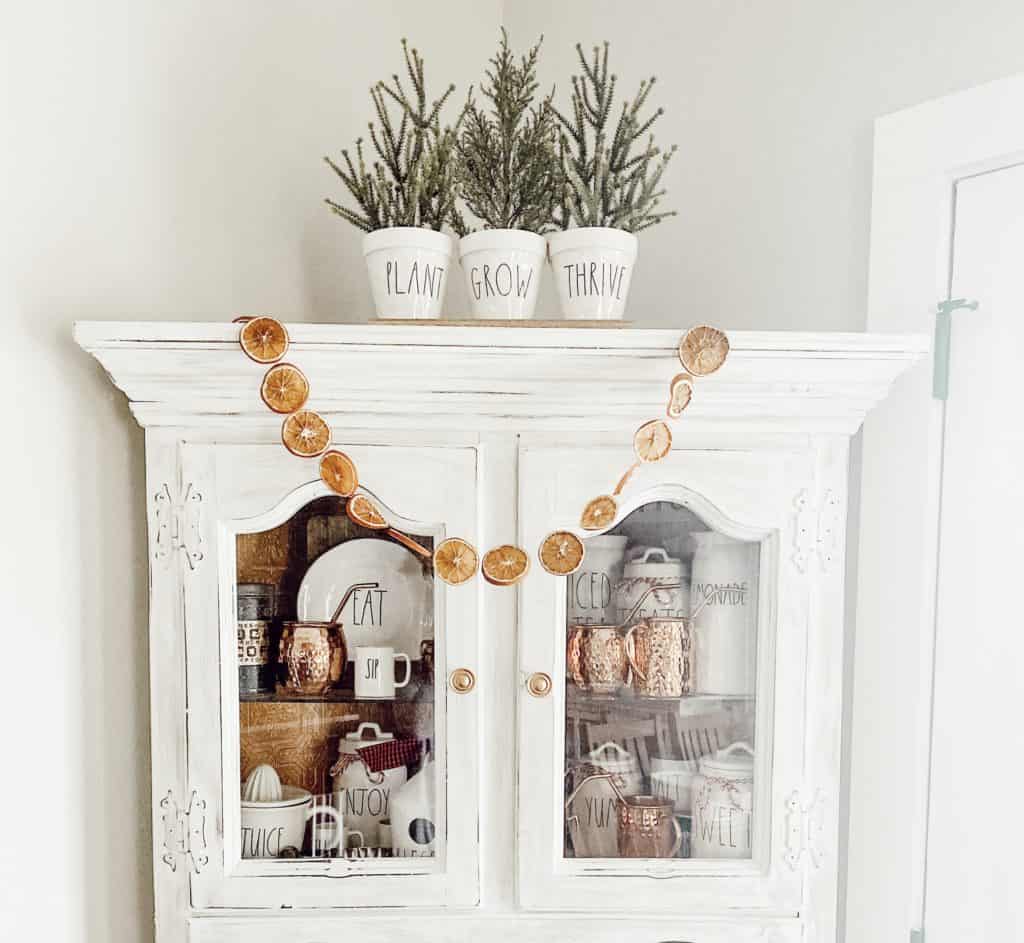 Finishing the Garland
I knew I wanted to do an orange slice garland on my hutch because it has that copper/rose gold tone to it. Because of that, I didn't think a traditional Christmas garland with red would look that great with it.
There are a few touches of red from my Rae Dunn Canisters (see Turning Your Everyday Rae Dunn Pieces Into Christmas), but that's it.
I wanted a more neutral and natural Christmas vibe on my hutch and I think this orange slice garland was definitely the way to go to achieve that!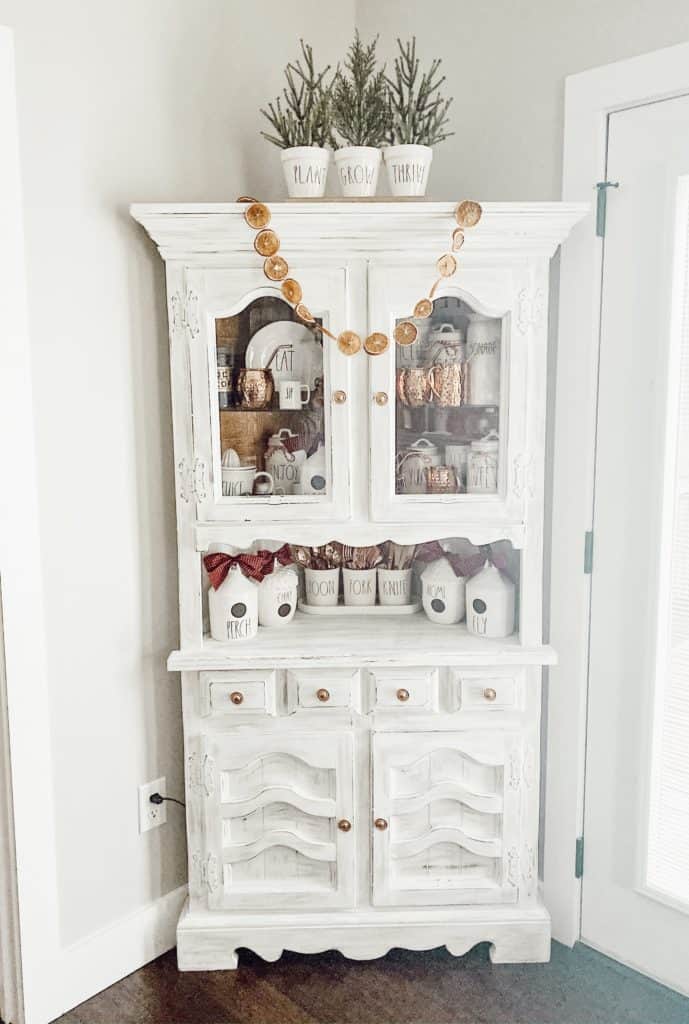 My Antique Hutch
I also get a ton of questions about my hutch. I bought it as is from a local shop who repainted it. Once I saw it on their Facebook page, I fell in love with it the minute it popped up on my screen.
I knew it would be perfect for this space and I also love rose gold so this piece was perfect for me! To fill it, I like to use some of my Rae Dunn pieces (big surprise there!) as well as a few vintage items and some copper pieces too!
I find most of them at antique shops or flea markets but I have ordered a couple sets of copper mugs from Amazon that I love and I keep them stored in there as well. See the pictures below of how I usually style my hutch and the Beautiful Copper Mugs!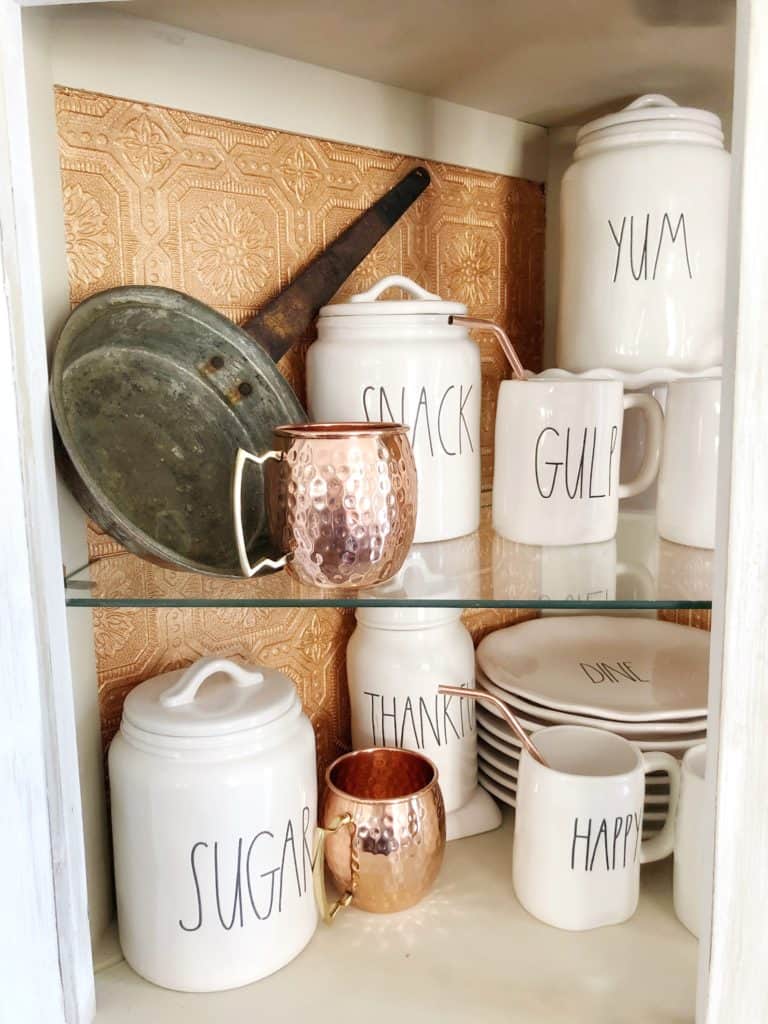 I also recently got a new set of copper mugs from the same company this year and it is a different style. To be honest, I actually think I like these better!
I will post a picture below too so you can see the difference as well! If you like this style better and want to order you a set too, then click here! They would also make a perfect Christmas gift as well!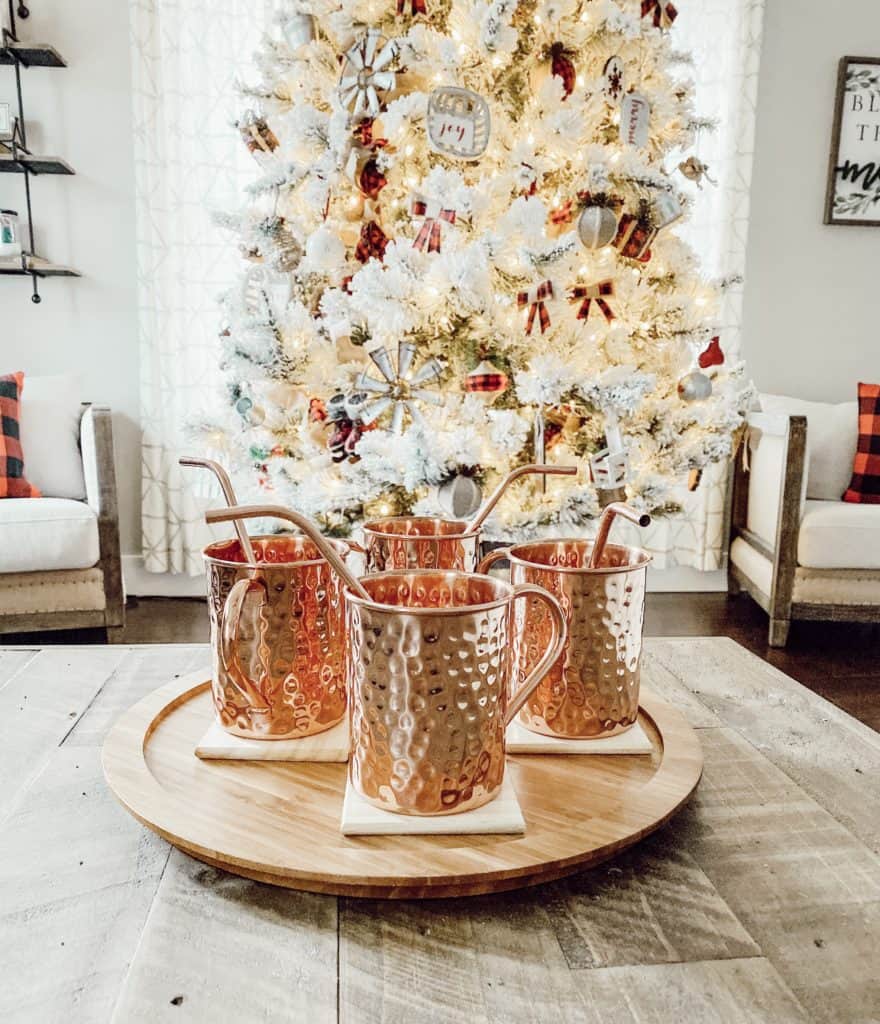 So I hope you enjoyed learning a little bit more about my corner hutch and how to make an orange slice garland today! Let me know if you guys have any questions about either.
And let me know if you make a garland too and if you added anything else to yours as well!