I have had this set of Rae Dunn planters for forever and I remember back when I found them in a store, I was so excited because back then planters were hard to come by! Now, they just sit on the shelf because there are so many. I guess I shouldn't have hunted so hard for them a few years ago! Regardless of that, they have become a staple piece in my decor. So today I am going to use them for this easy DIY of making a Christmas faux planter display!
I love to switch them out each season and it has become so easy and cheap to do so. All I do is switch up the greenery or stems for every season and viola, I have a brand new display! I usually keep this set on the top of my corner hutch and I love the height that the greenery gives it.
It really fills up that space above the hutch in my opinion. It looks too bare with nothing on top so I prefer to leave these planters there year round and just refill them with my favorite faux greenery!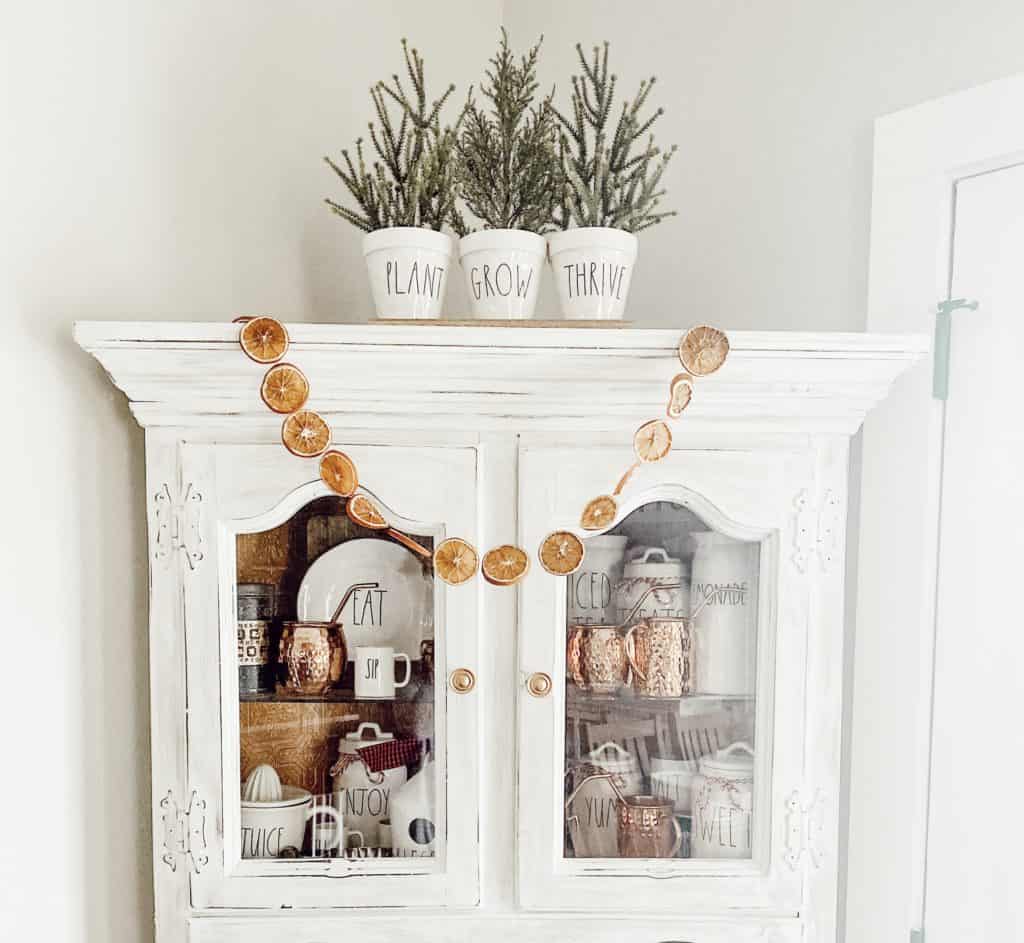 Supplies Needed:
So all you will need to create this Christmas Faux Planter display is listed below:
Planters (they don't have to be Rae Dunn of course!)
Seasonal greenery stems (I used the fir picks I found at the Target Dollar Spot)
Some craft foam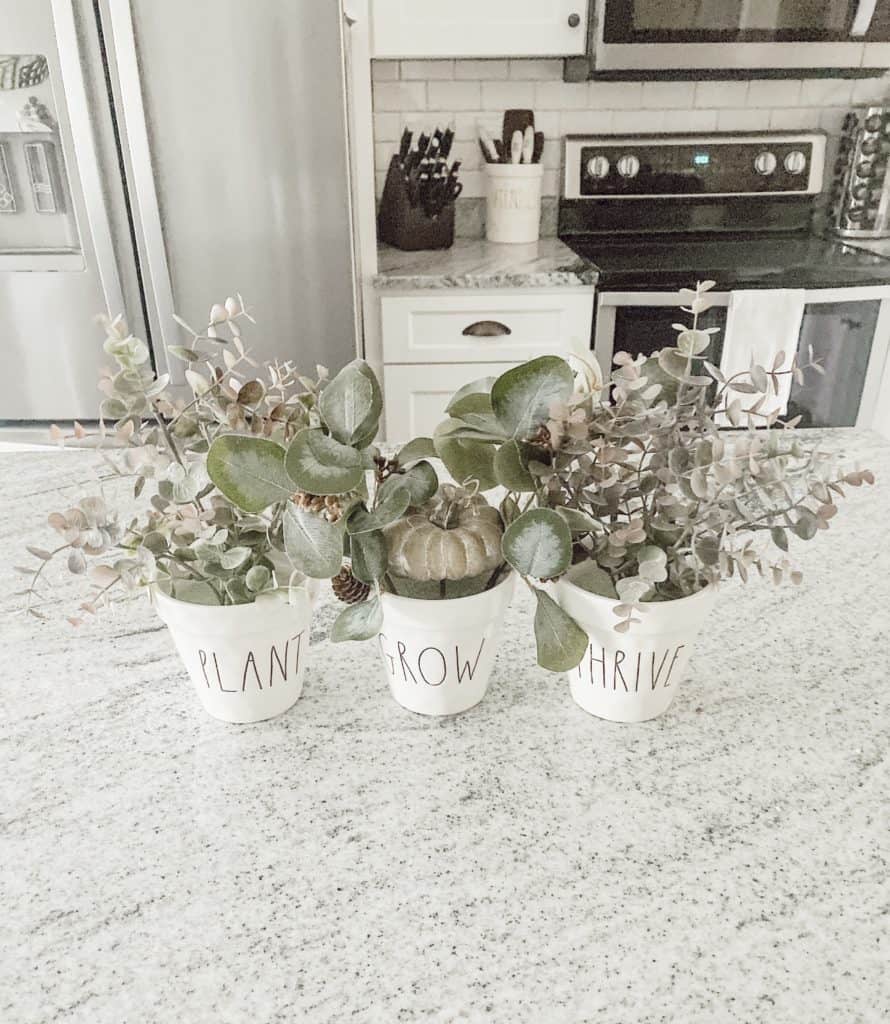 Directions to Create Christmas Faux Planter Display:
First thing you need to do is place the foam in your planters, that way the stems stay securely in place. I just guessed about what size I needed and I was lucky enough that I chose the right one.
You could always be more productive than me and measure your planters before going to the store, but I forgot! And I already had my foam in place because like I said above, I have been using this set of planters over and over again.
As you can see in the above picture, I used a majority of the same stems, but I chose one different one for the middle planter. I lucked out when I went to the Dollar Spot, because that was all they had left!
So I got a total of three of the same and one different. I had to cut off some of the bottom because they were a little too long to fit in my planters. You may have to do this too depending on how tall your planters are that you are using.
I placed each one right in the center of my planters, and then fluffed them out a tad since the branches were a little bendy. Then I had one extra full stem, so I decided to cut the individual branches of it and that way I had some extra little pieces to add in to make it appear a little fuller.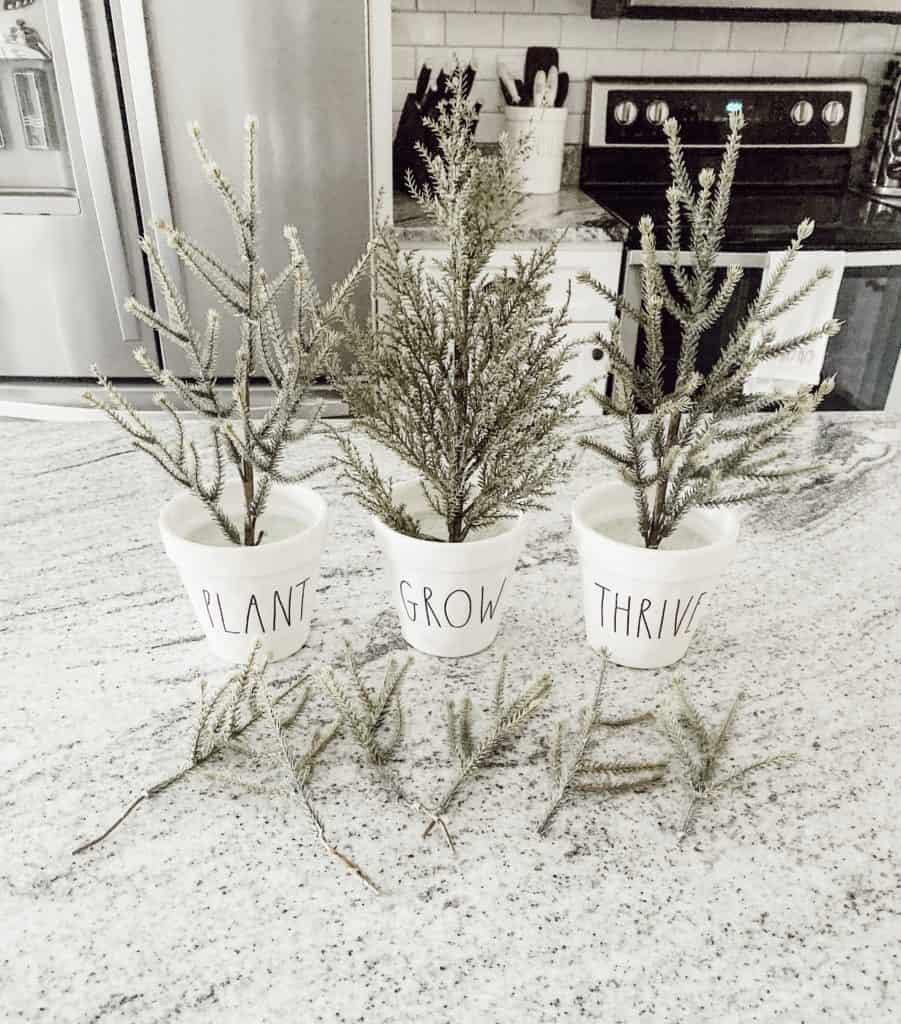 Conclusion
And that's literally all you have to do! It only took me 15 minutes this morning to create this little planter display and I love how it turned out. It also did not cost me very much at all since I already had the planters.
And you could always get those cheap terra cotta pots from Lowe's and/or Home Depot if you did not have any planters at home. You could even paint them as well to match your decor or leave them as is.
The possibilities for this project are endless! I just had to buy the fir picks from the Dollar Spot and they were only $3 a piece so you can't beat that!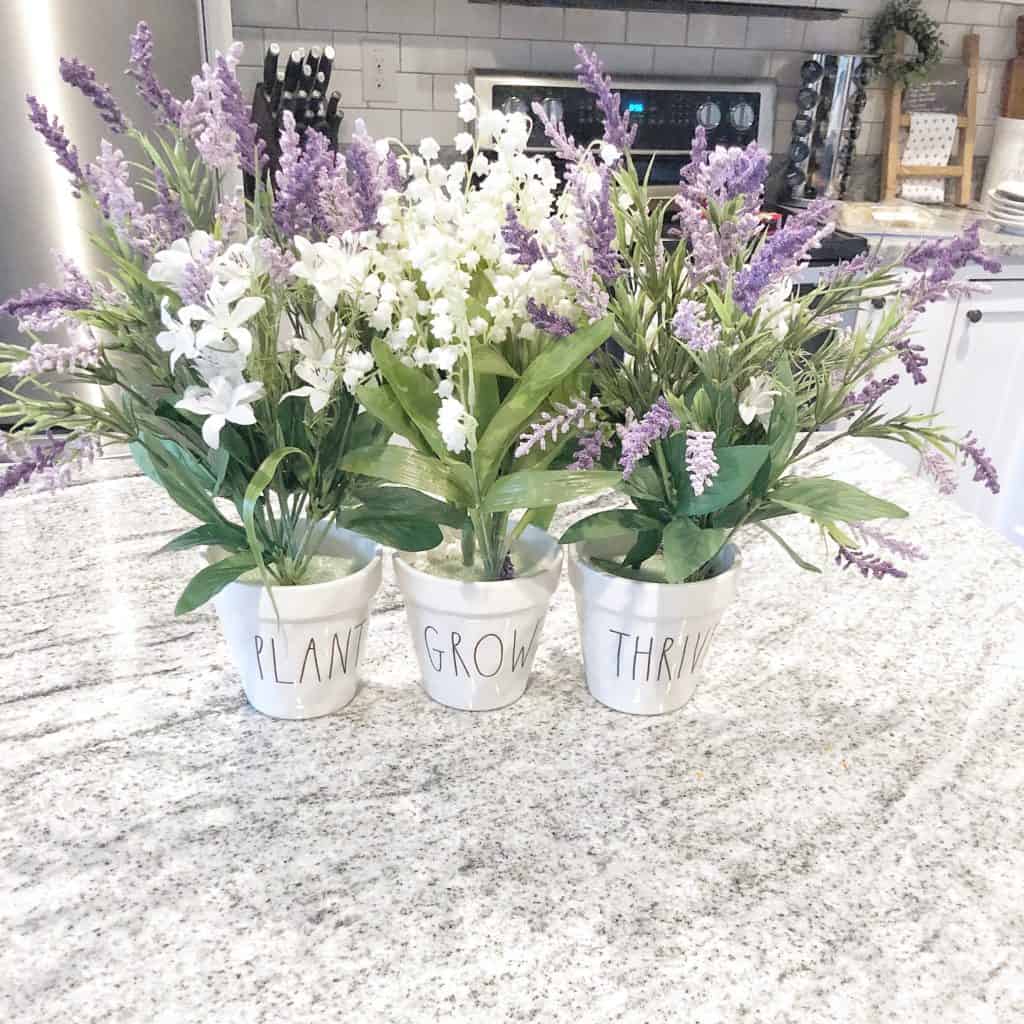 I will be sharing more about my corner hutch soon and how I created that dried orange garland I have hanging on top too! So stay tuned for that coming up.
It was another easy and simple Christmas DIY project and you know I am loving quick and easy DIY decorations this year! And if you haven't yet, check out some of my other projects I have completed this Christmas season such as: DIY Target Dollar Spot Hack, Repurposing Old Candle Jars Into Snow Globes, and my Winter Wonderland Lantern.
Also, let me know if you try this planter display out. I would love to see what you come up with and how it looks!