If you're like me and love to decorate for Christmas and love to collect Rae Dunn pieces too, then this blog post is definitely for you! I have loved all the Christmas pieces she has released this year, but I am not loving the prices and having to store them all away after the season is over.
I like to add some Christmas touches to my pieces that I use daily and aren't specifically Christmas pieces. It saves me money and storage space, but it still looks special for Christmas! So below I have shared all my little tips and tricks to spice up your regular Rae Dunn pieces for the holiday!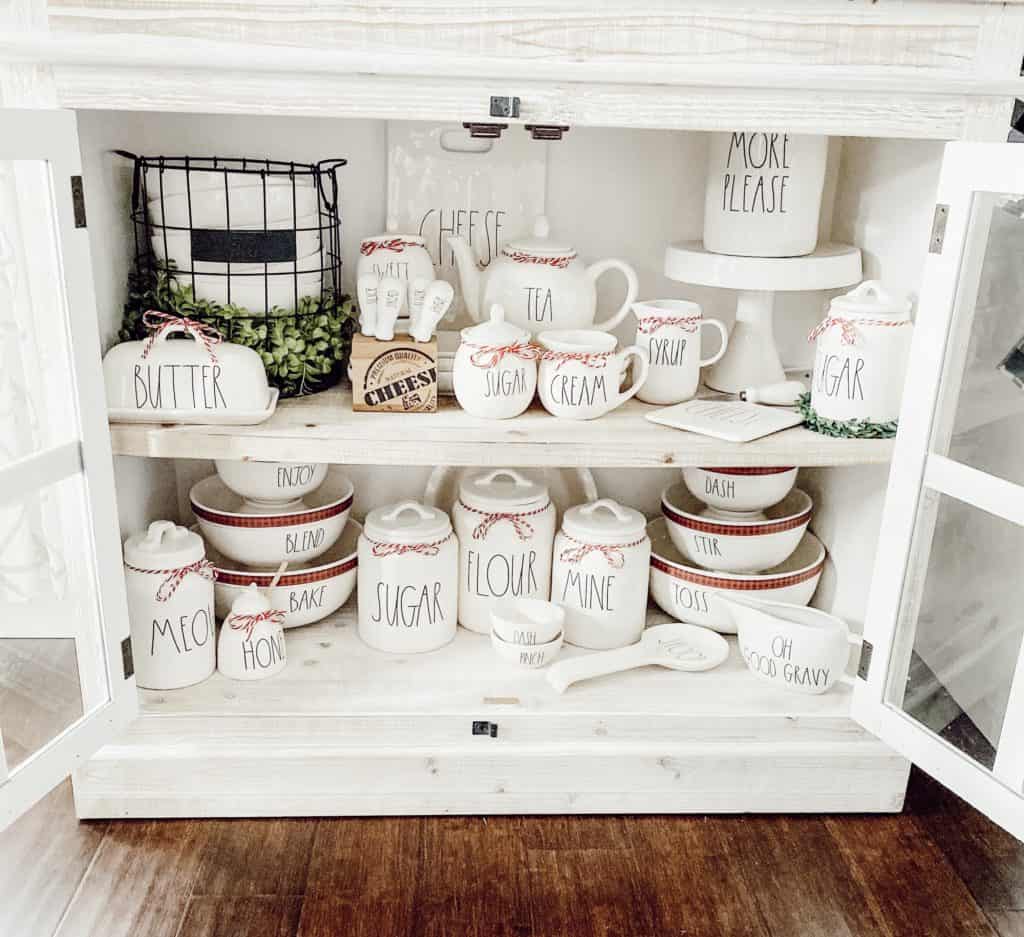 What You Will Need:
First of all, you will need some kind of Christmas ribbon and/or twine you like. I got mine from Michael's and it was a huge roll so I have plenty left over.
I am thinking about wrapping my presents in kraft paper and then using this leftover twine to tie the ribbons around them so it worked out perfectly getting a larger roll!
And then I just took the twine and tied it around the top of each canister, right below the lid area as you can see below.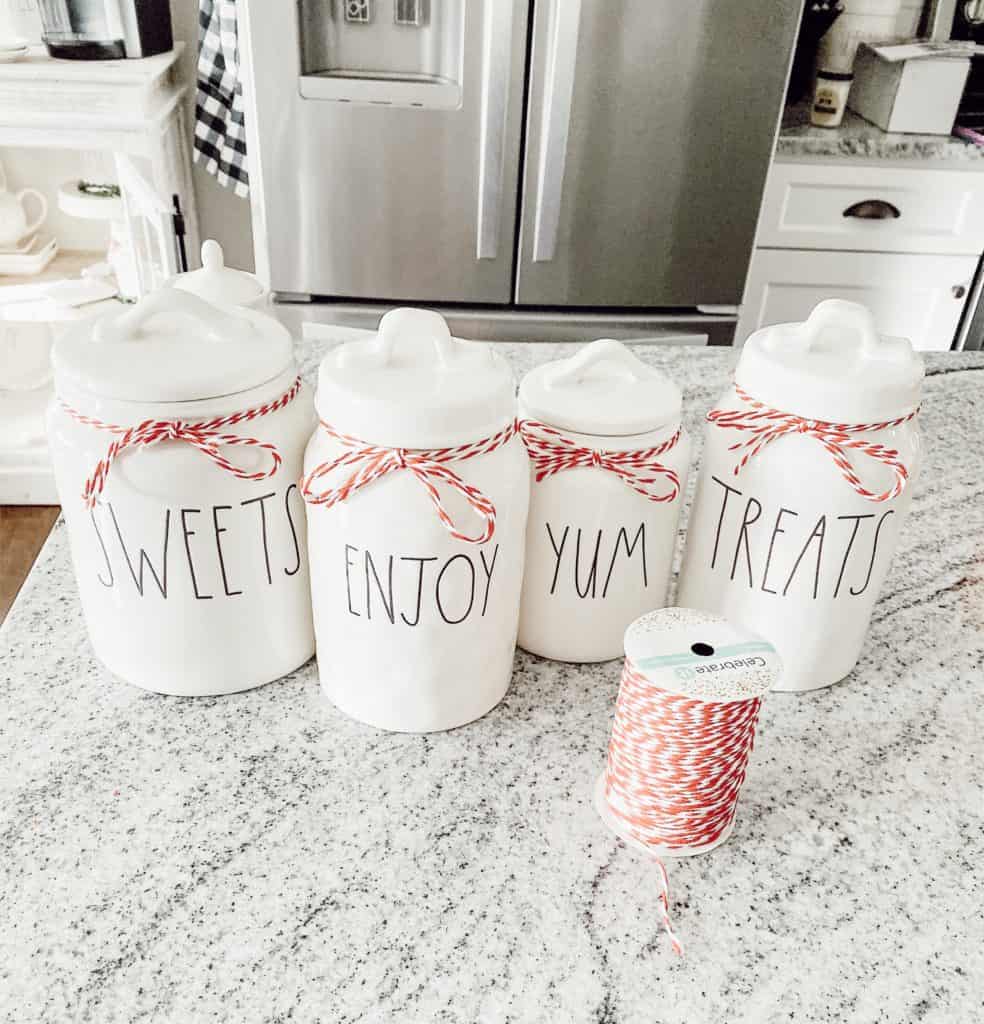 Christmas Mixing Bowls
I also love her red Christmas mixing bowl sets she came out with, but I am not about to pay over $40 for them. Especially when I already have a perfectly good regular set of mixing bowls.
So I just added some washi tape found in the Target Dollar Spot and taped it around the rim of each bowl to make it more festive.
I was so nervous to do this at first because I was afraid the tape would stick and ruin my bowls. But getting the washi tape off is super easy and it all comes off in one piece and doesn't leave any sticky residue on your bowls!
So I just spent $2 to make my own set of Christmas Rae Dunn mixing bowls! Much better price in my humble opinion!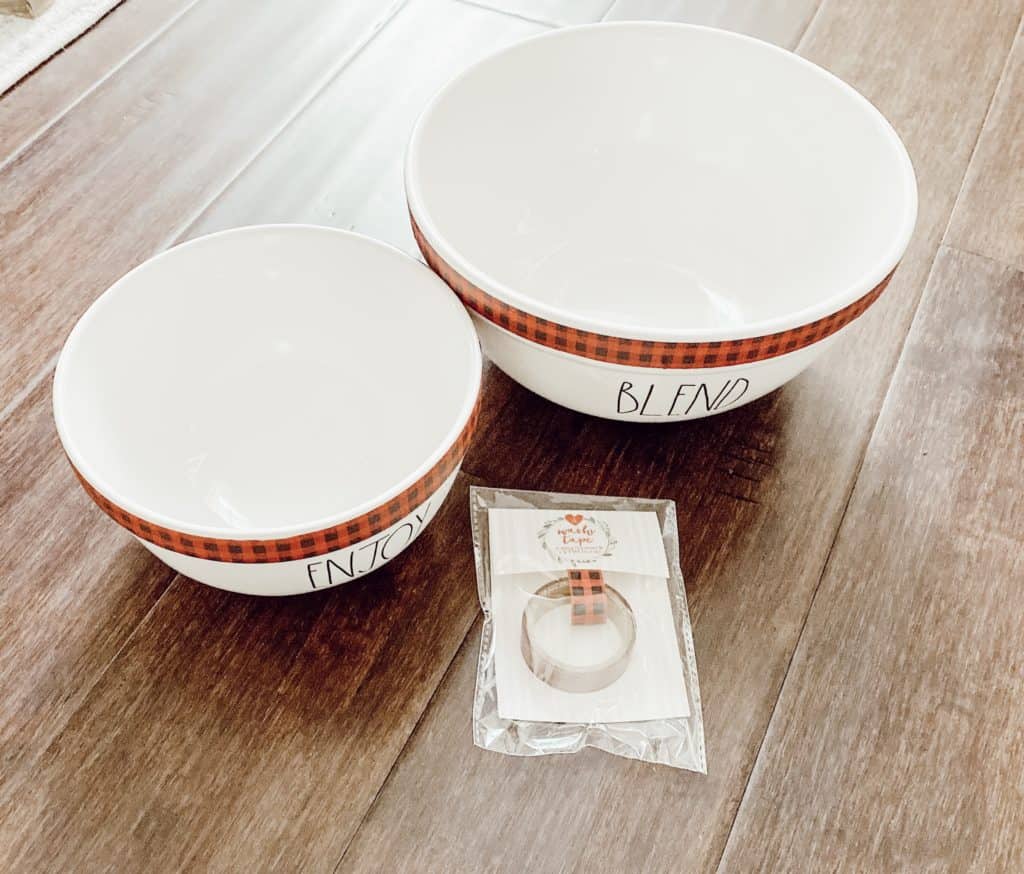 Christmas Birdhouses
I also love to add a few little touches to my birdhouses as well. Such as, adding a wreath (from the Target Dollar Spot of course!) and a Christmas ribbon on top too.
I secured the wreath with some glue dots and they are super easy to apply and remove as well. I was nervous the first time I used them because I thought they would ruin my birdhouse when I took them off, but it came off just fine with no residue, just like the washi tape above!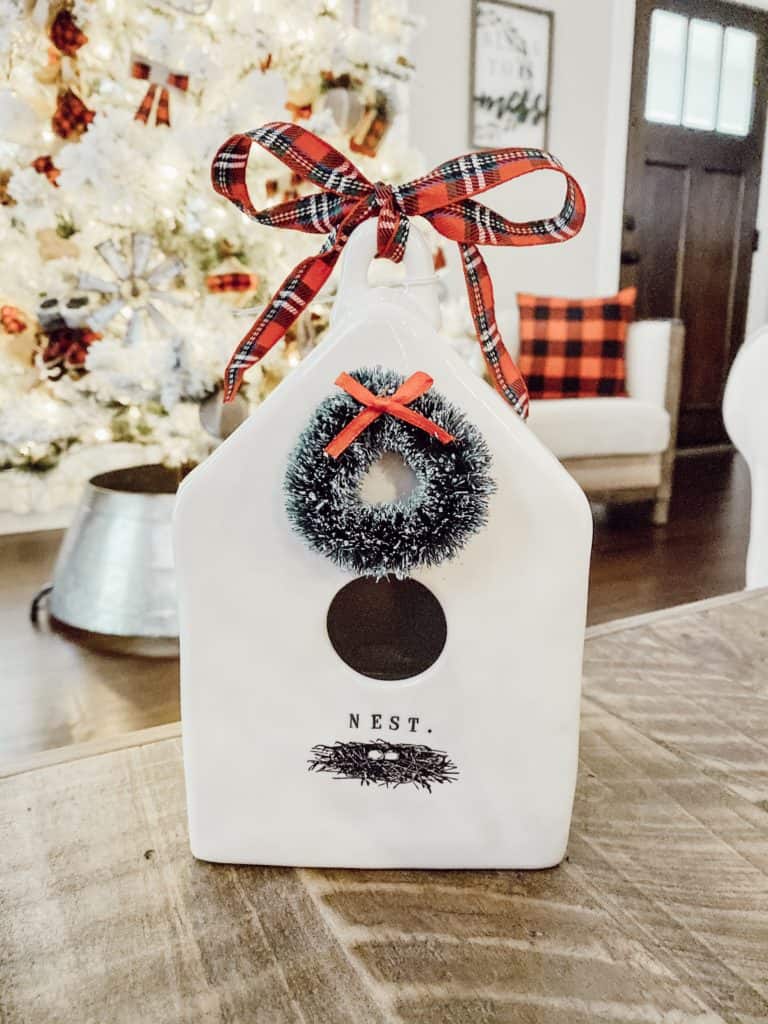 So those are all the simple and easy tips I have for you to try out with your pieces too!
Literally only took me like an hour and only cost me a few dollars to transform my regular display into a Christmas wonderland!
And I also love how everything goes with my Christmas theme I already chose for my main tree too. Happy decorating everyone!