Y'all know my love for the Target Dollar Spot runs deep and I always find several goodies for the holiday season there. I also love to find cheap things that I can transform as well. Just like my simple Target Dollar Spot Hack I did last year as well. So that's when I stumbled upon these cute little wooden houses, I thought they would be perfect to turn into DIY Gingerbread Houses instead!
This was such a simple and easy DIY project and would be perfect to do with children as well!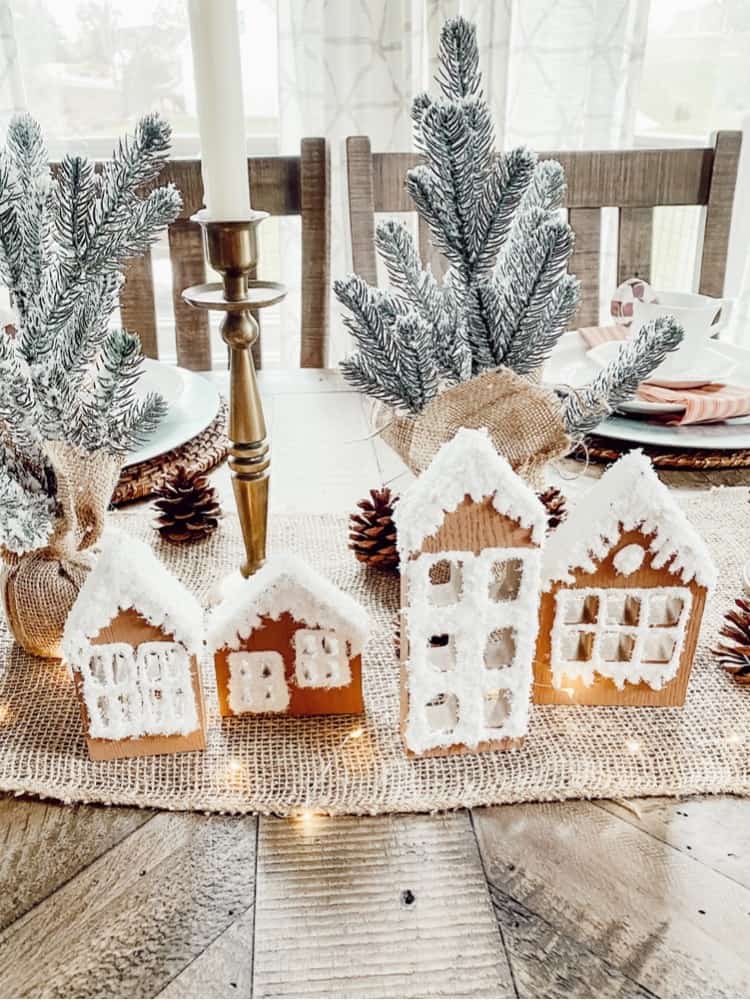 This post contains affiliate links. Click here to read my disclosure policy.
What You Will Need For DIY Gingerbread Houses: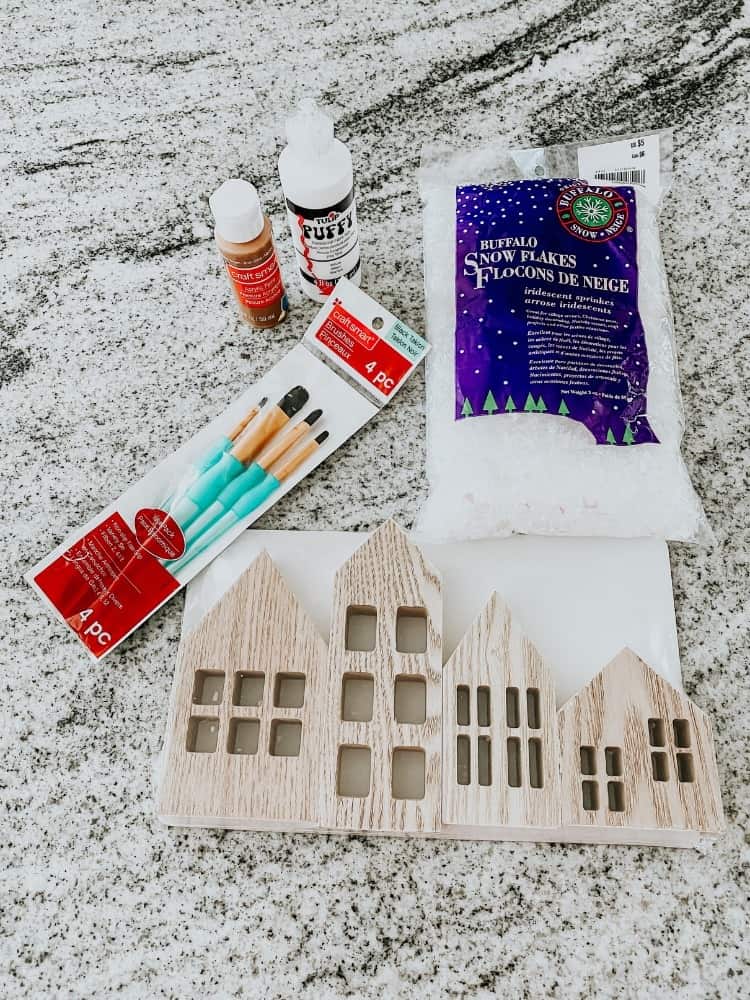 Paint the Houses
The first thing you need to do to transform these houses into gingerbread houses is to of course paint them!
I just used the cheap acrylic paint and chose a color that I thought looked the most like a gingerbread color.
I linked it above for easy reference as well. It took me total of three coats, but it did not take me long at all because it dries fairly quickly.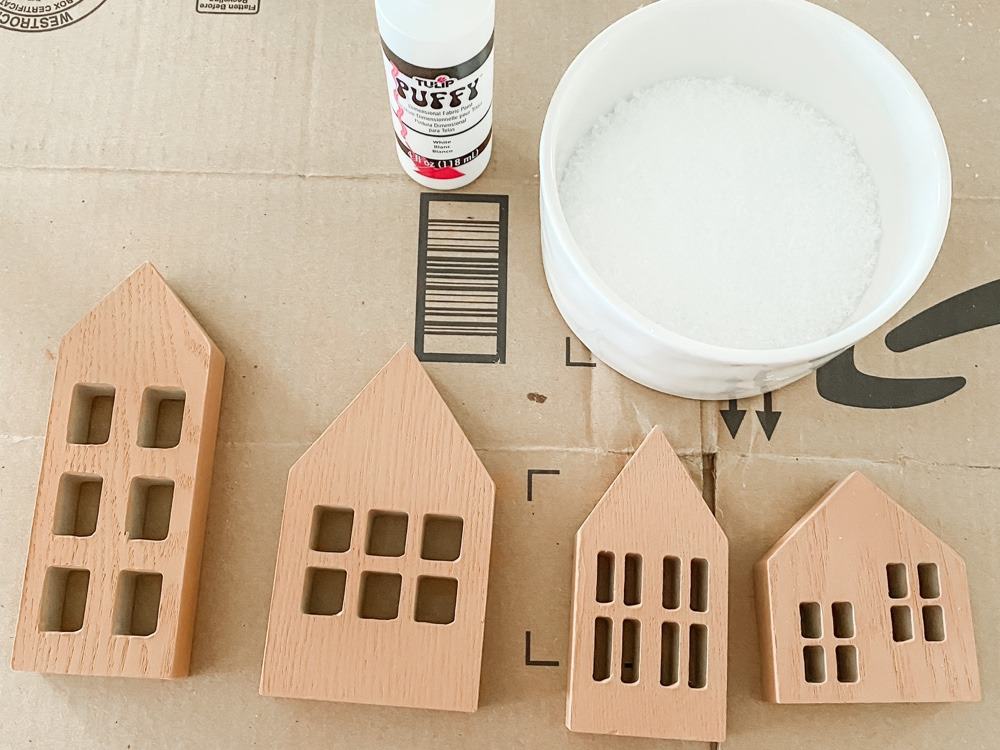 Add The Puffy Paint
After my houses were completely dry, I added the puffy paint to them. Thank of it like you are icing a sugar cookie.
I went around and outlined the windows and added in a few drops like the snow was falling from them. I also did the same thing to the rooflines to the houses as well.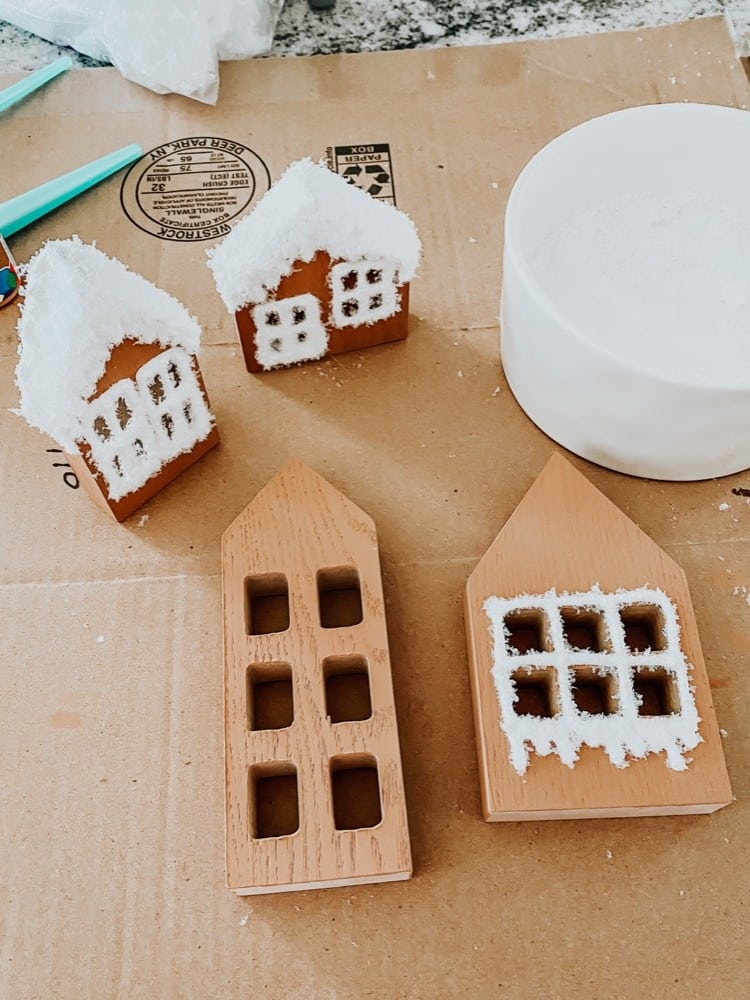 Dip Houses Into Fake Snow
Before I started adding the puffy paint to the houses, I added some fake snow into a shallow bowl. That way I could easily access the fake snow while my puffy paint was still wet.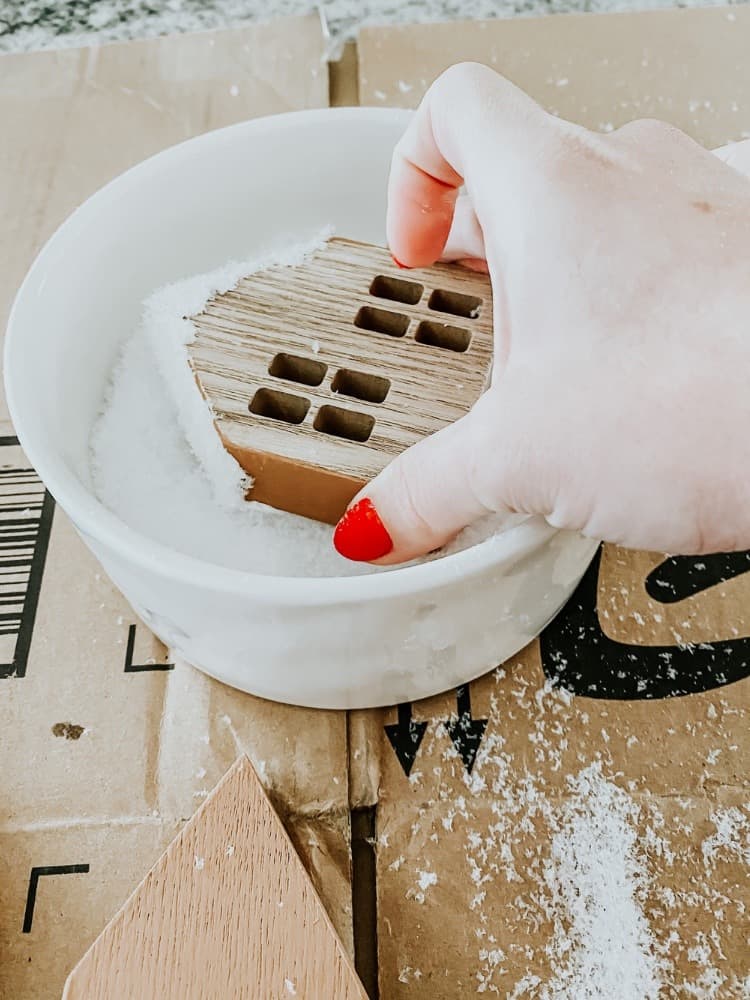 I covered the whole rooftop with the puffy paint. I was using it kinda of like a glue for this part. Once I covered the roof, I dipped the house into a bowl full of the fake snow.
This way the wet paint secured the fake snow into place. I think it would be harder to add on if the paint was already drying so be sure to add the snow on as quickly as possible.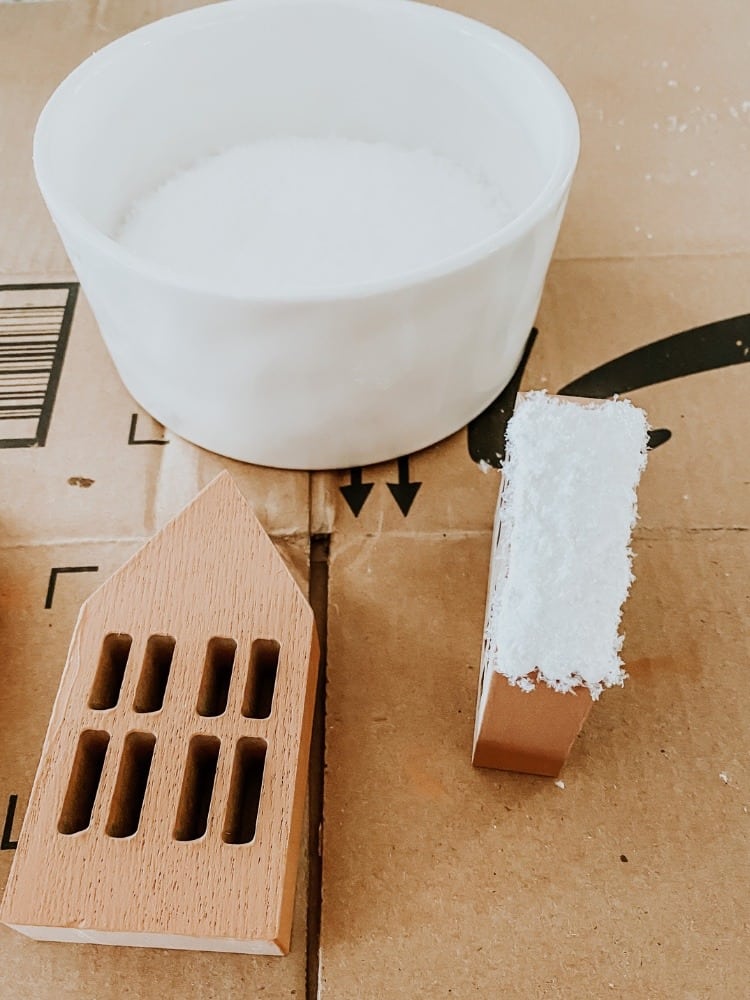 After adding all the fake snow to the houses, I set them up and let them dry overnight. I put the puffy paint on kind of thick, so I knew it would take a little extra time to thoroughly dry.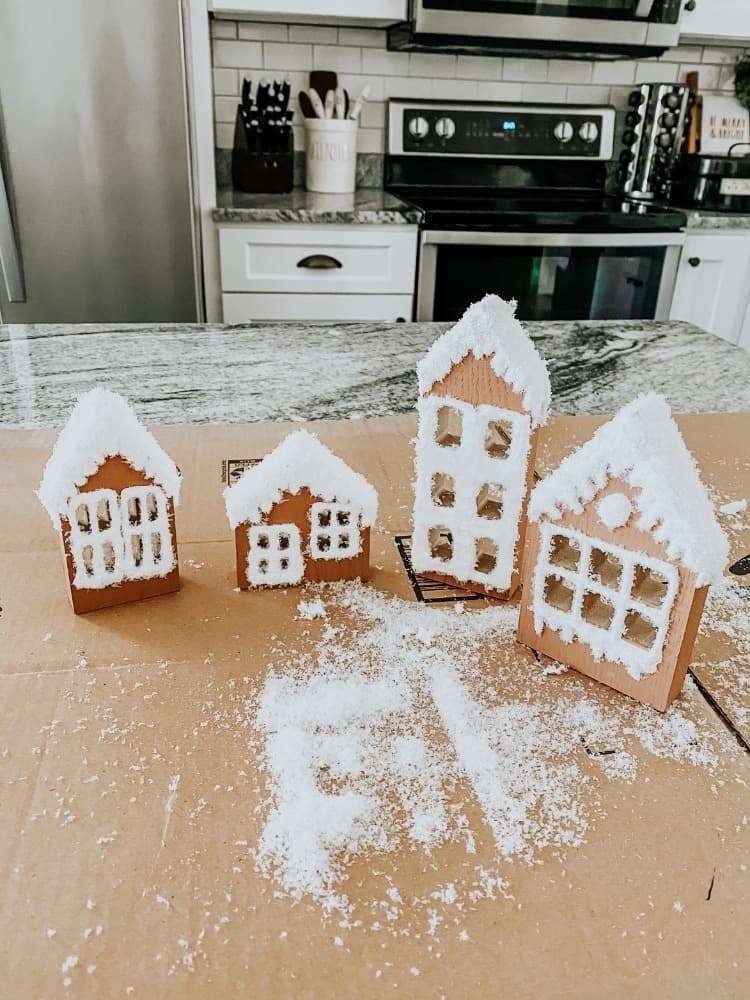 Conclusion
These DIY Gingerbread Houses were so much fun to make! It just took me like one afternoon to do them and now I have some more festive Christmas decor to style in my home.
The best part about it is that it was fairly inexpensive to do as well!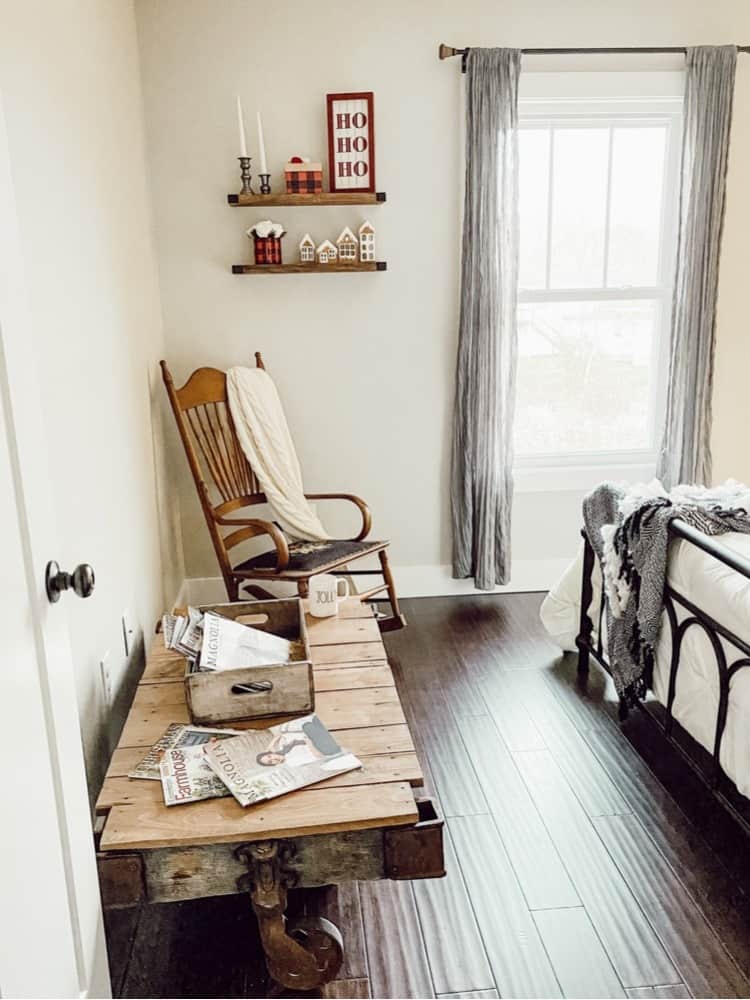 I ended up putting these gingerbread houses up on the open shelves in my guest bedroom. I think they add in just the right amount of Christmas flair!
If you end up doing this project, let me know how it turned out for you! I love doing easy and simple DIY projects like this. It definitely keeps my creative juices flowing!