I've been wanting to do a different kind of Christmas theme this year, but y'all, ornaments are so dang expensive! And of course, I love the really vintage, expensive ones. So I figured why couldn't I just make my own mercury glass ornaments instead?
You may remember I did a few mercury glass pumpkins for the fall a few weeks back. So I thought I could recreate this process using glass ornaments instead.
And it turns out, I'm right! I absolutely love the way they turned out. I got the vintage look without the crazy price tag!
The good news is that you can easily make these DIY ornaments too! It only requires a handful of materials and a little bit of time, and that's it!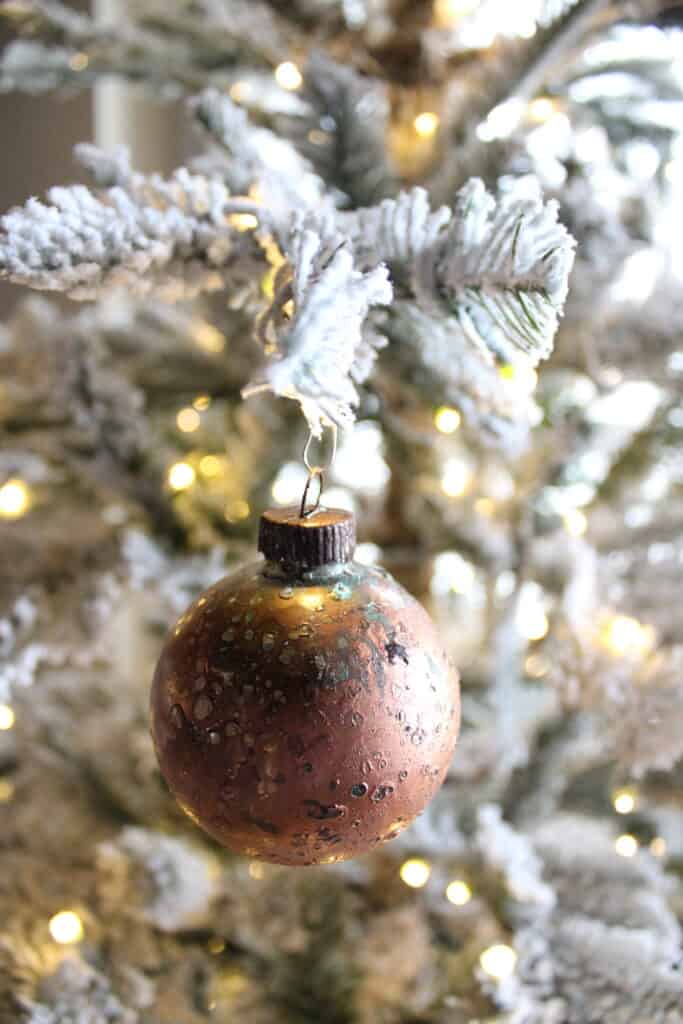 This post contains affiliate links. Click here to read my disclosure policy.
Materials Needed For DIY Vintage Mercury Glass Ornaments:
Clear Glass Ornaments
Metallic Spray Paint
White Distilled Vinegar
Spray Bottle
Rub n Buff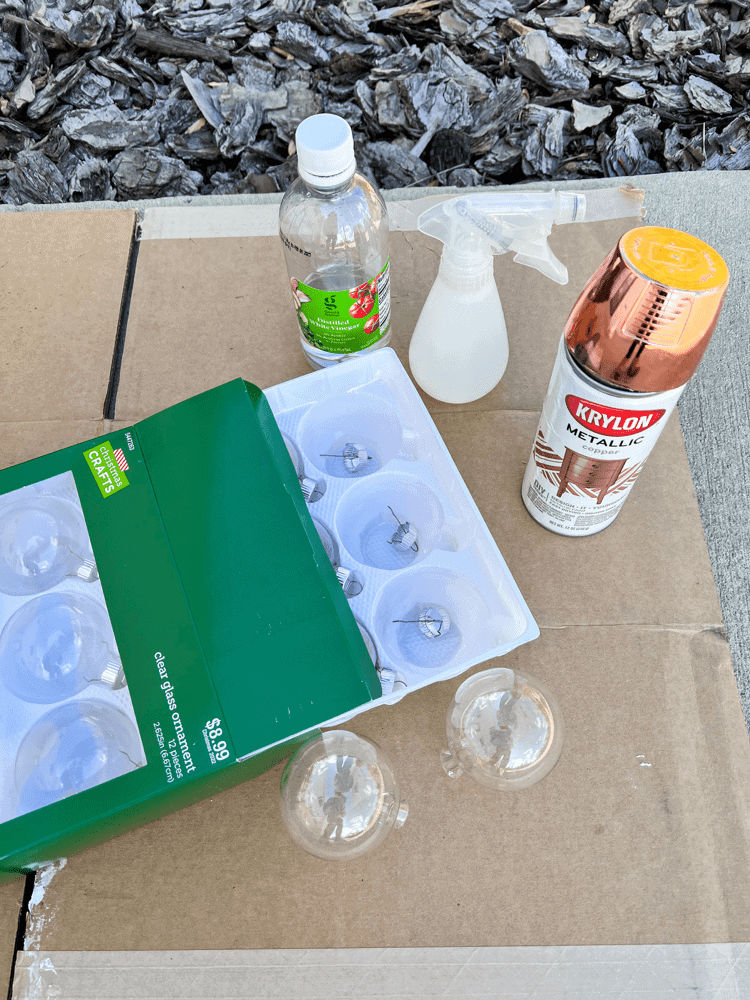 Spray The Ornaments With Vinegar
The first thing you need to do to create beautiful mercury glass ornaments, is to remove all the tops from the ornaments. Set them aside for later.
Next, pour the white distilled vinegar into a spray bottle. Then, you're going to want to spray the ornament with vinegar all over.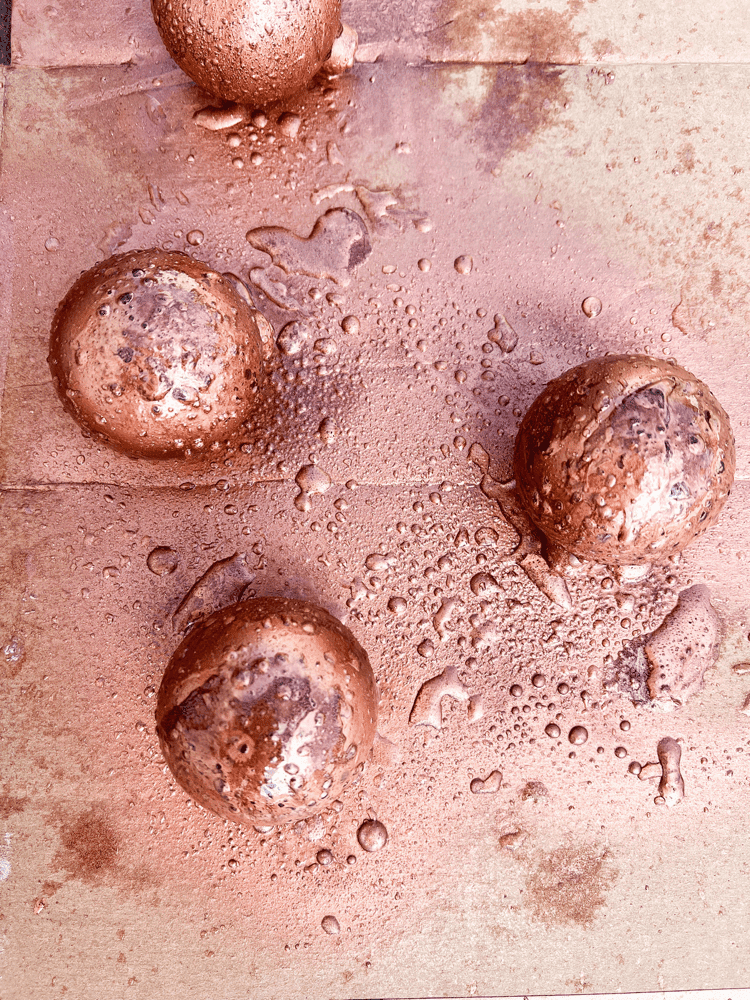 Spray The Ornaments With Spray Paint
Right after spraying the ornament with vinegar, you need to go back over it and spray it with your metallic spray paint.
Don't worry about if the ornament is still wet, that is what you want. Don't let the vinegar dry on the ornament.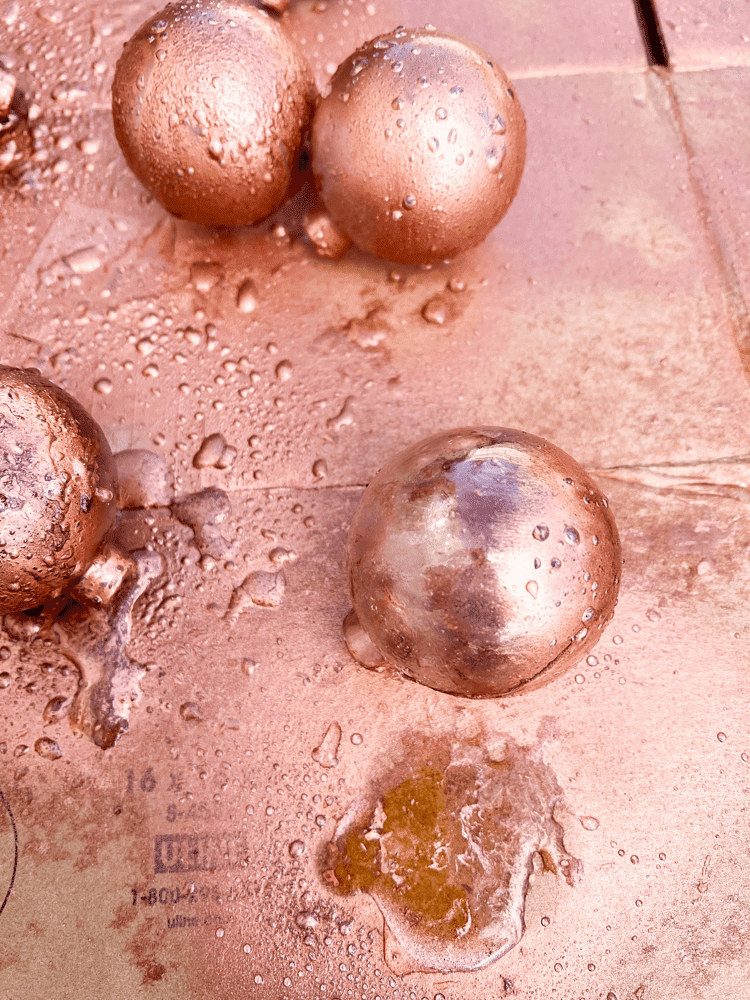 I used the metallic copper spray paint for this because I am going to place these ornaments on our downstairs Christmas tree. And it just so happens that we have copper ceiling tiles down there as well.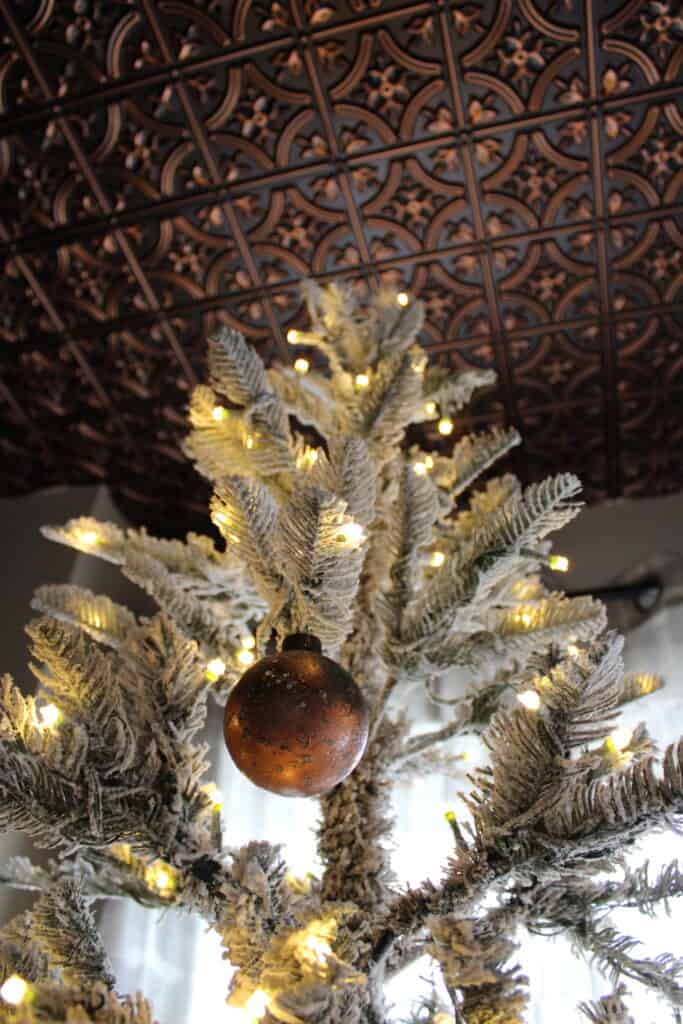 So I think they will play really nicely off of each other. And again, you could use whatever metallic spray paint color you wanted to here. Gold or silver would be really beautiful too!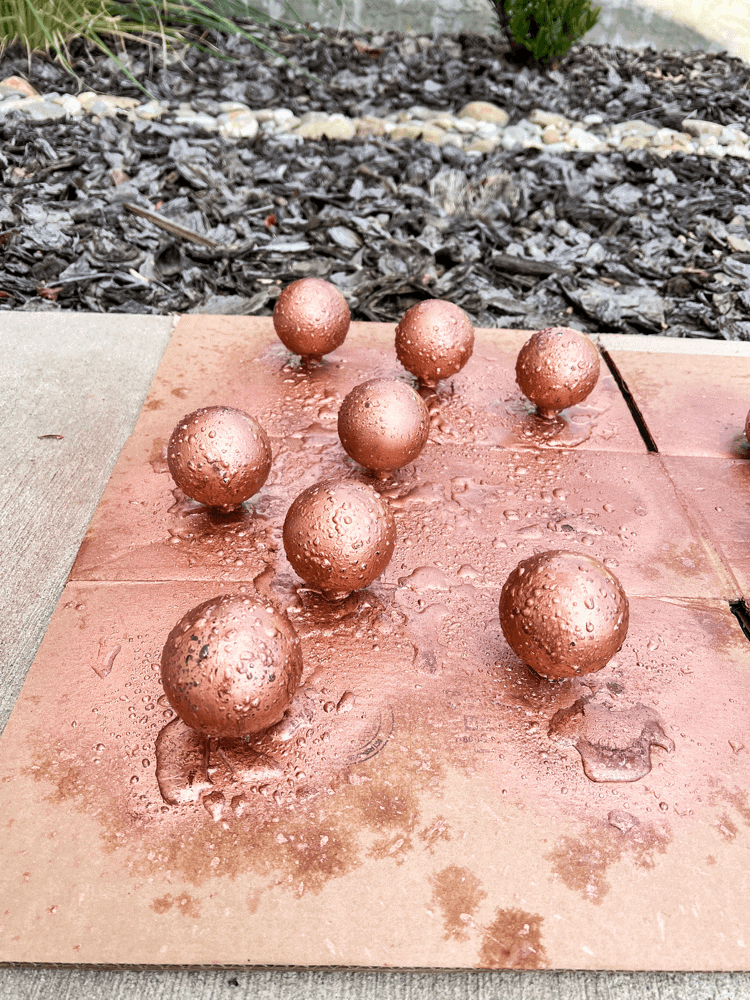 Spray Ornaments Again With Vinegar
Again, don't wait for the spray paint to dry. Go right back and spray them all over with vinegar one last time.
Then, you're going to want to let them dry completely. I did this all outside of course since I was using spray paint, and I gotta say, it was a little difficult.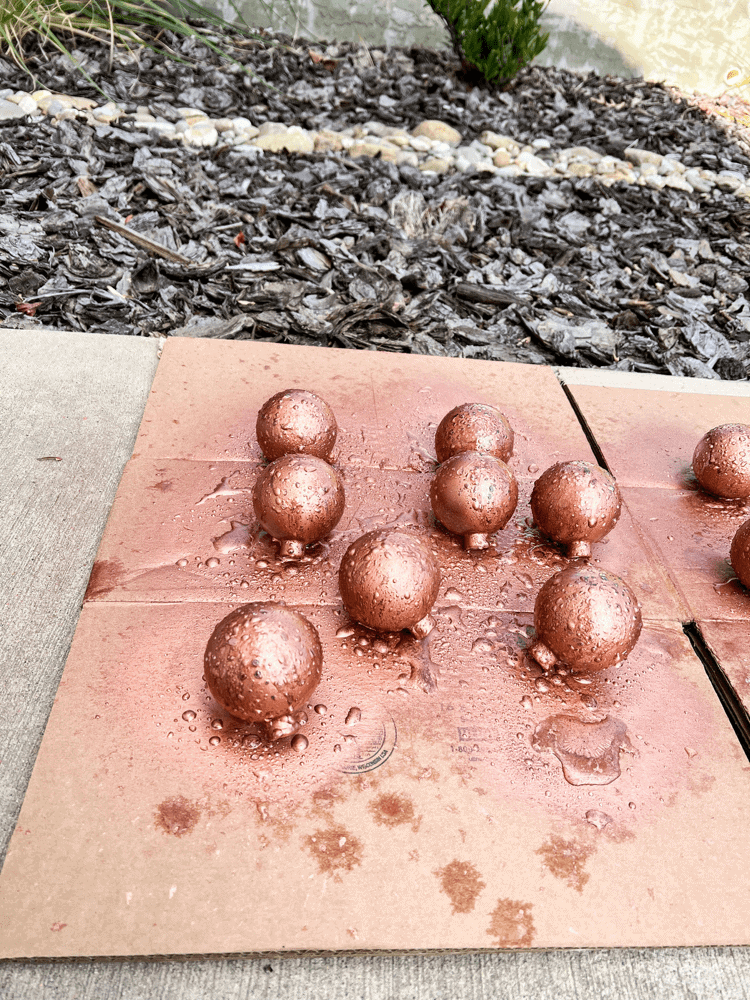 Mainly because it was a windy day and my ornaments kept blowing around while I was trying to spray them. If you have anything that you could actually place the ornament on while spraying it, I think that would work much better!
Or just don't do it on a windy day like me! But thankfully, they still turned out to be pretty nice regardless of them blowing around in the wind too!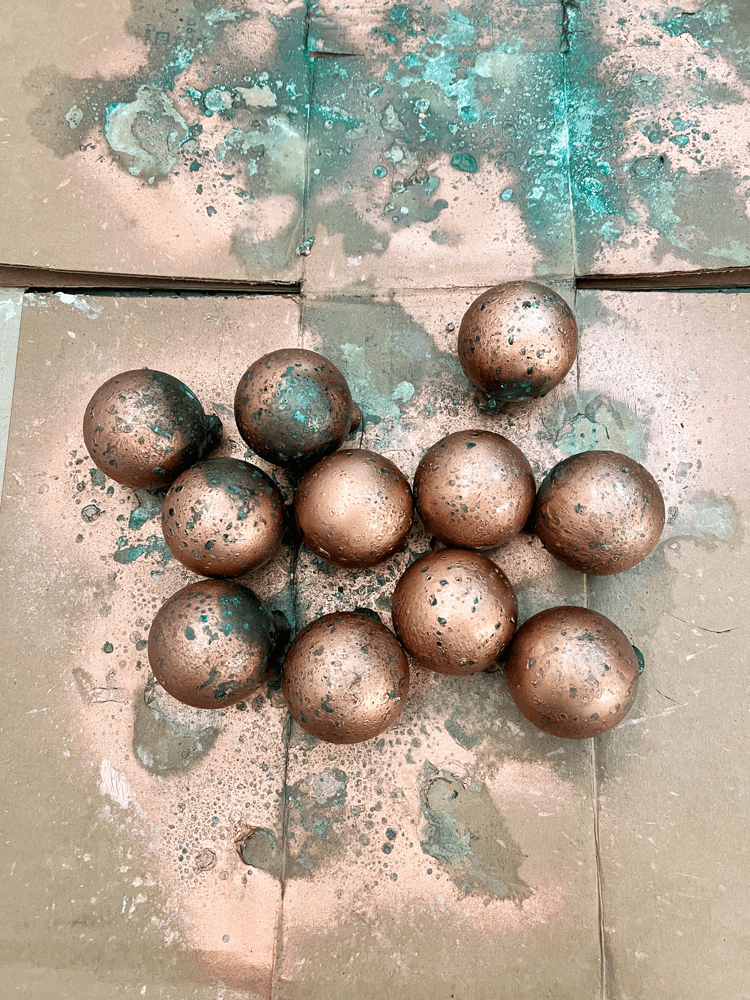 Use Rub n Buff On Ornament Tops
I wasn't planning on doing this originally, but after seeing how silver the ornament tops were next to the copper, I didn't like it.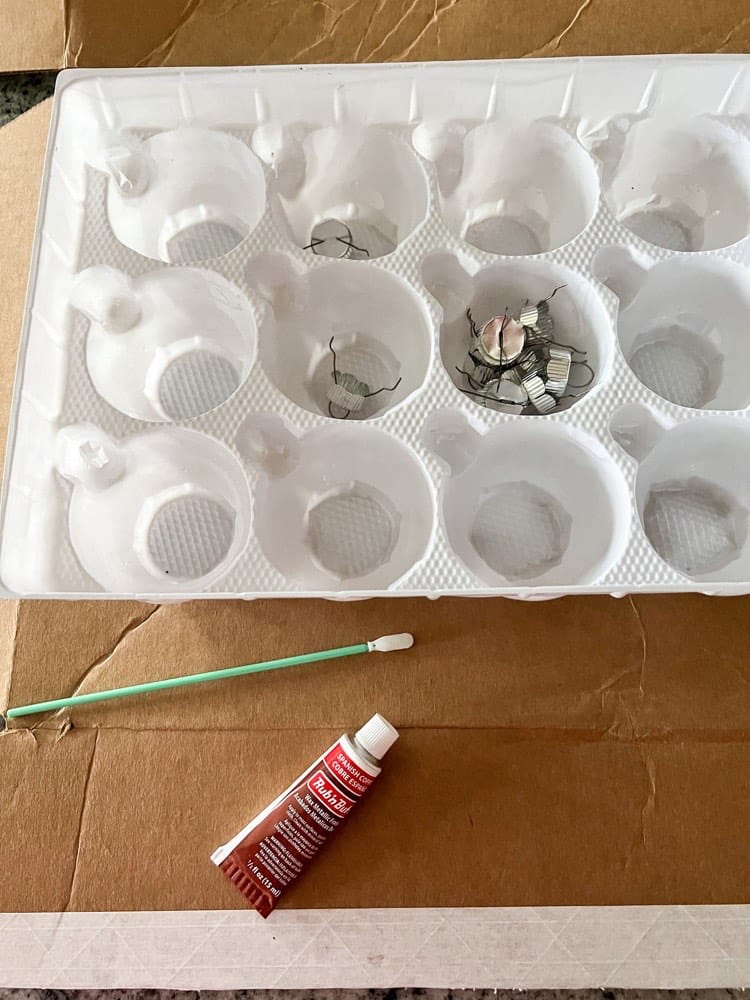 It made them look too cheap in my opinion and not the true vintage looking ornament that I wanted. So I decided to order some Rub n Buff to see if I could age the ornament tops a little.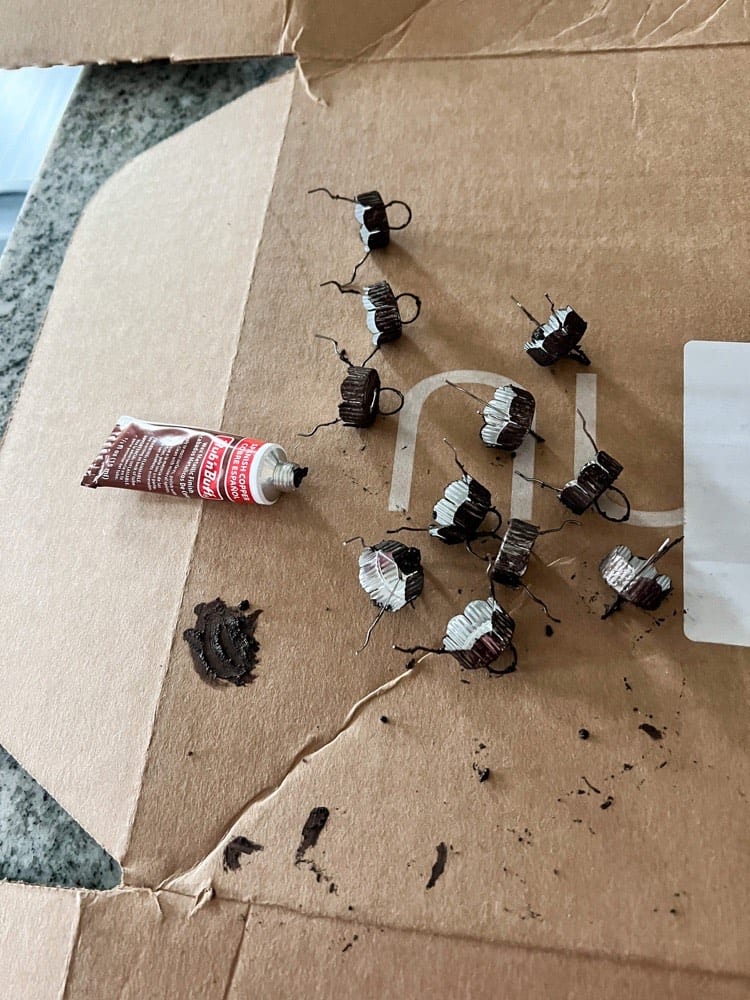 And thankfully, that worked. I just applied it using a cotton tip applicator and then let them dry. After they were fully dried, I attached them back to the top of the ornaments.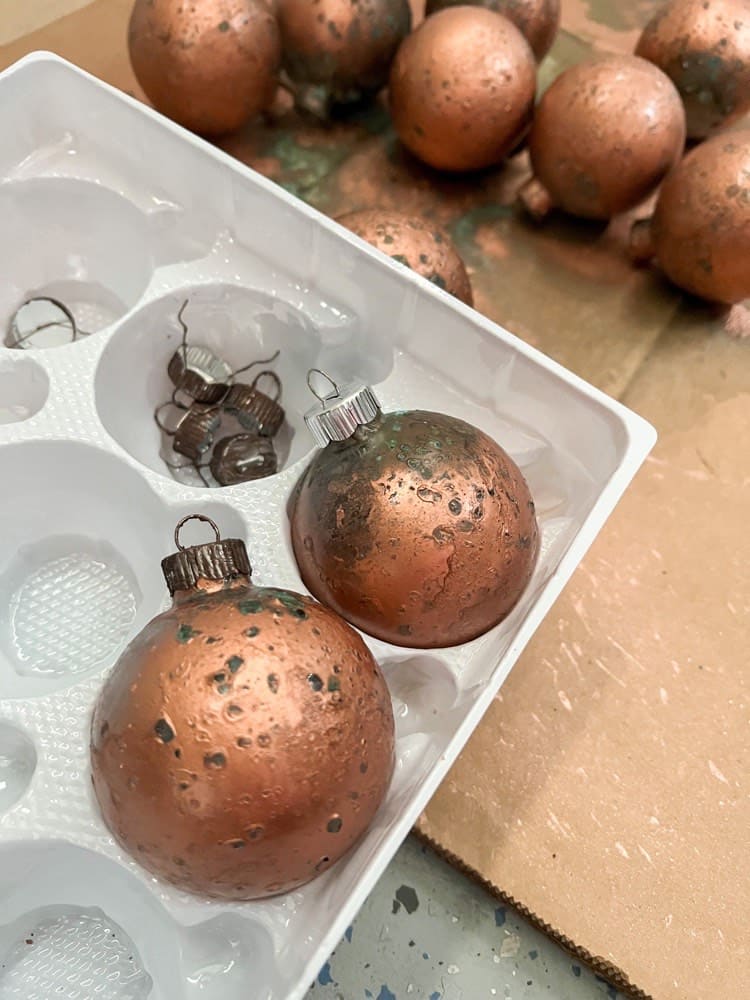 Decorate with Your Mercury Glass Ornaments
Now you can decorate with your finished ornaments! I think they are the perfect addition to my King of Christmas 8 foot King Noble Flocked tree! Don't you agree?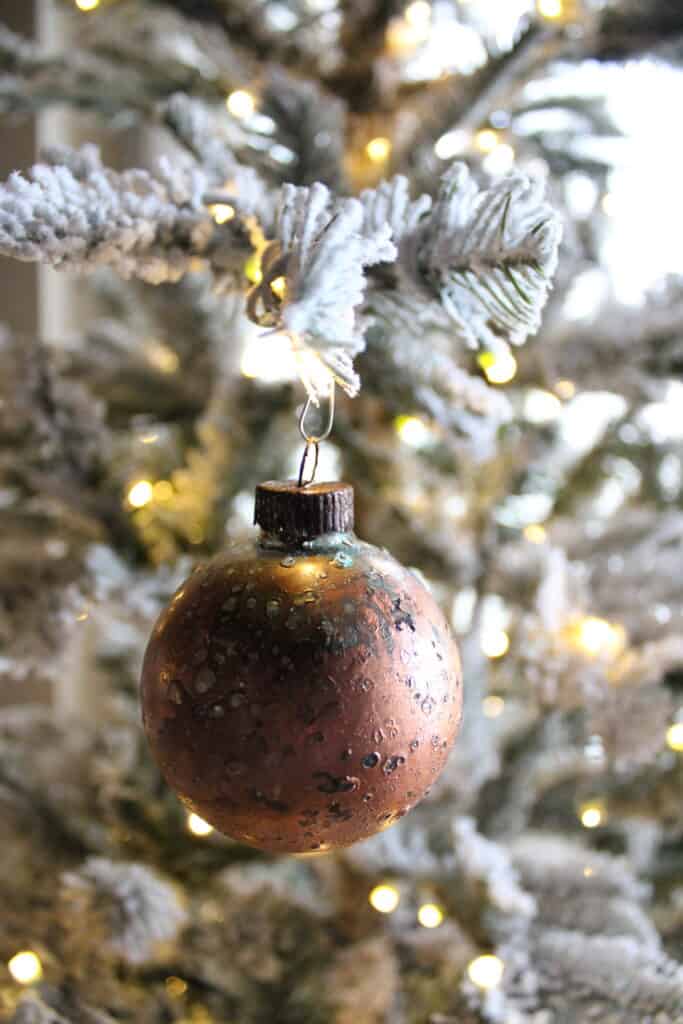 I need to make a few more in order to fill the tree up fully, but I wanted to go ahead and share the tutorial process with y'all in case you wanted to make them too!
I am so happy with how they turned out and with how vintage they look too. This is right up my alley for sure!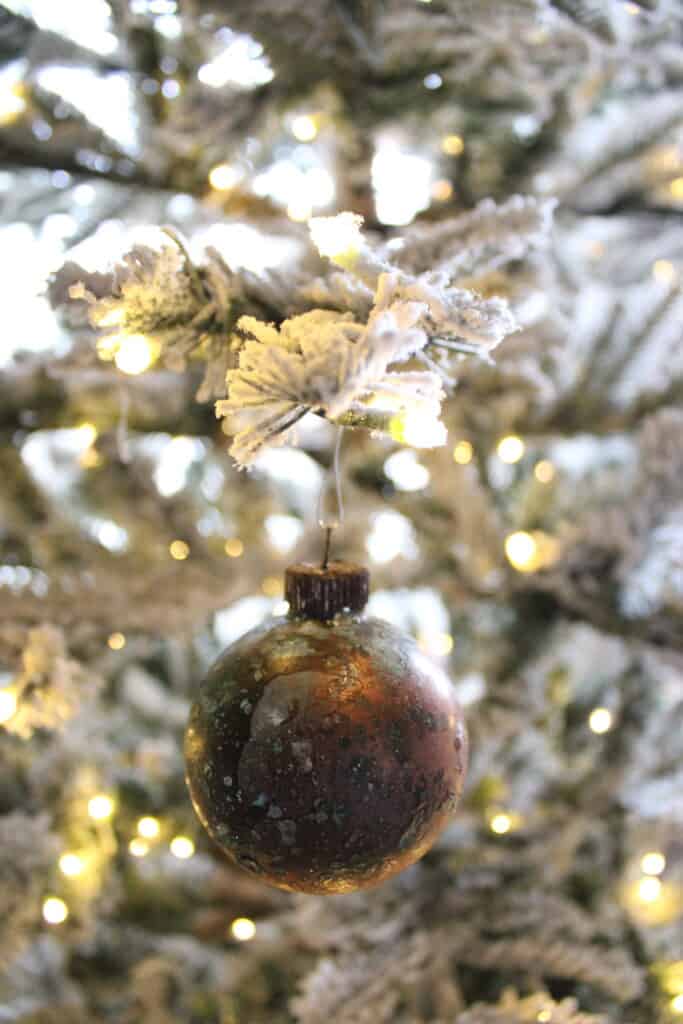 Let me know if y'all make them too, I would love to see how they turned out for you too! Especially in different colors as well!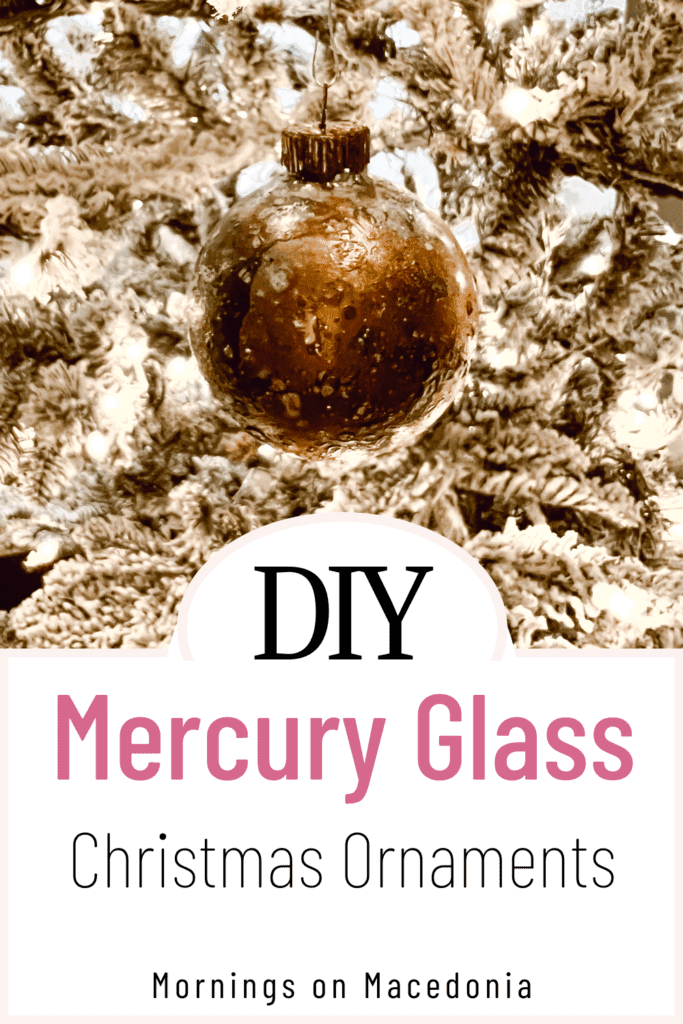 Also, be sure to like and save my video pin on how to create these beautiful ornaments as well:
Learn more about how to turn your builder grade home into something more with seasonal crafts like this here too!