I've been seeing some beautiful dried fall florals on Instagram and Pinterest this year and I've always been curious as to how to do them myself. I figured they would be too much work or would be too complicated, but in all honesty, it is super easy to do. I actually can't believe I didn't do it sooner! If you're like me and you want to know how to dry out hydrangea stems, then keep on reading for this super simple and easy fall DIY project.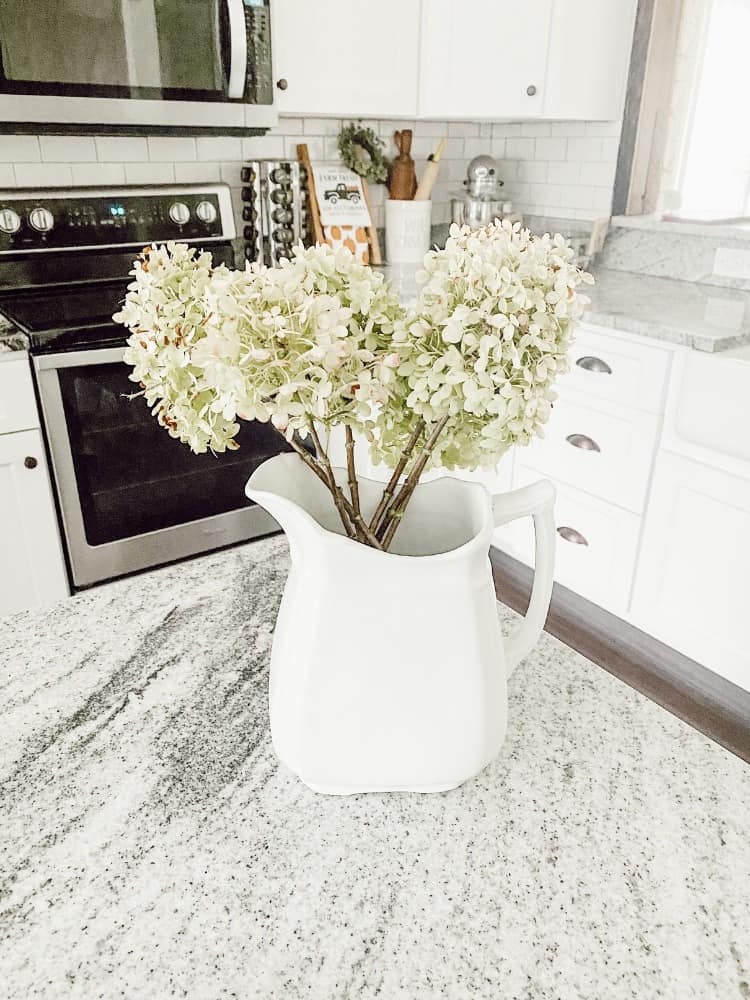 When to Pick Hydrangea Stems
The time of the year is actually the most important factor when picking hydrangeas. You don't want to pick them too early or too soon so timing is everything.
It's also important to consider what type of hydrangeas you have as well. I have the limelight variety and after some research, I determined it was best to pick them around the very end of August.
Typically, the beginning of fall or very late summer seems to be the best time. But do your research first because depending on what type of hydrangea bush you have, it could be a different time.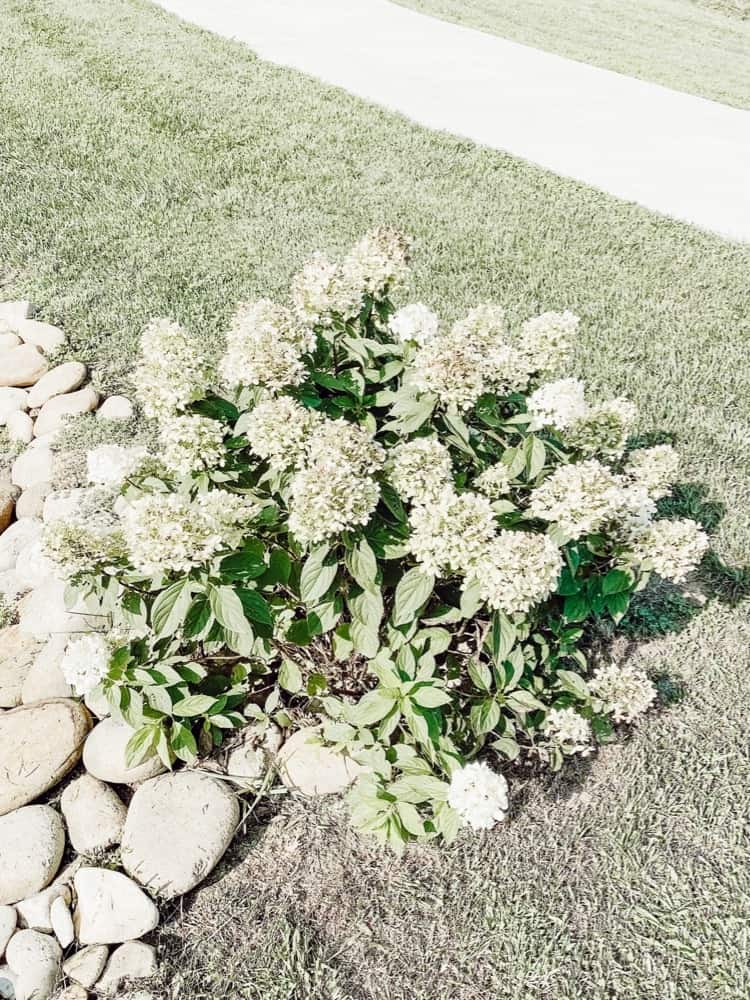 Cutting the Hydrangea Stems
After I determined the right time of the year to cut them, I simply used some sharp shears and cut them at an angle. I then stripped them of all their leaves as well.
I tried to go around our bush and just choose a few here and there. Our hydrangea plant is still pretty young. My husband planted it early this summer so it isn't very big, as you can see from the blooms.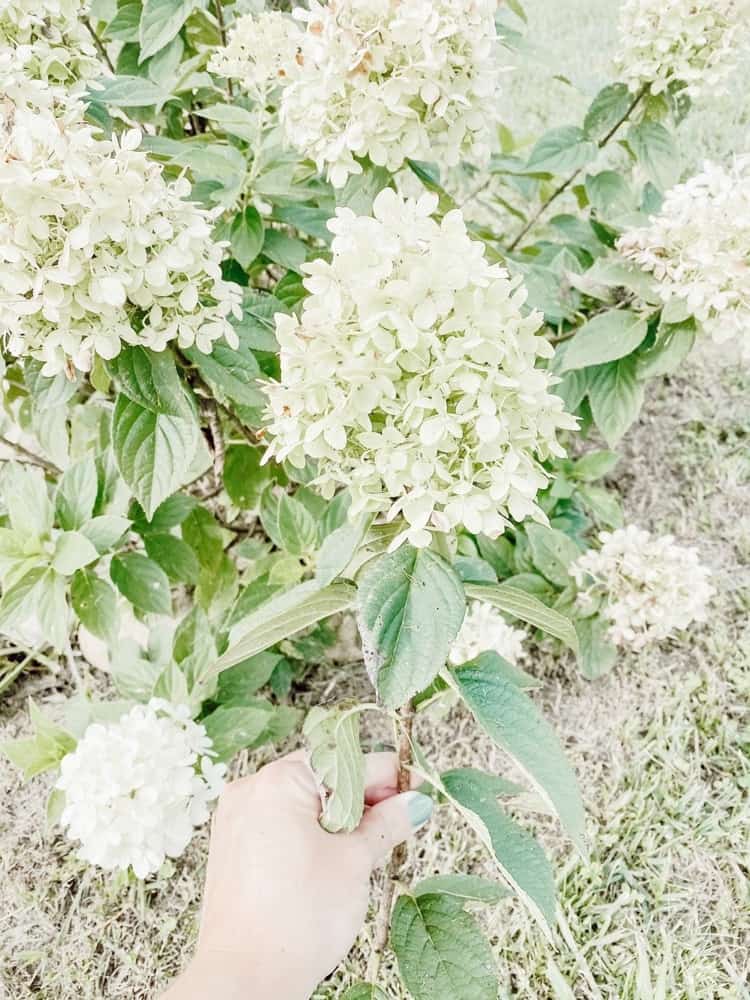 I am hoping that in the years to come, it will grow even bigger and fuller! This was basically treated as a little experiment to see what would work and what wouldn't for future reference.
I am sure drying out bigger hydrangea blooms will look even better once they have grown even more.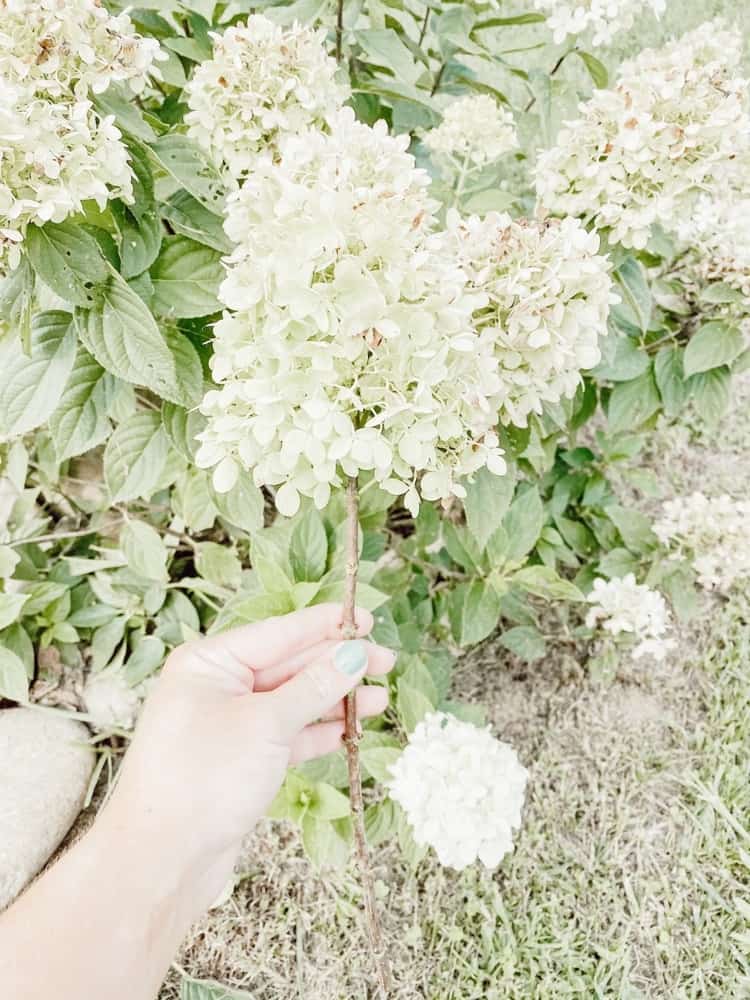 Drying the Hydrangea Stems
Like I stated above, I treated this as an experiment because I wasn't exactly sure what would be best for my hydrangeas. I read that you could dry them out in water and also without water so I wasn't 100% sure what I should do.
So I thought why not do them both and see which one turns out better! I will say I enjoyed having freshly cut hydrangea stems in the water because I was able to enjoy them longer.
I simply put a small amount of water down in a vase and stuck the stems in there. Then, I then slowly let the water evaporate, which I think took about a total of one week.
After that, they were completely dried and ready to go. For the other set, I just placed freshly cut hydrangeas in a vase with no water and let them dry out naturally.
This process was quicker and only took a few days.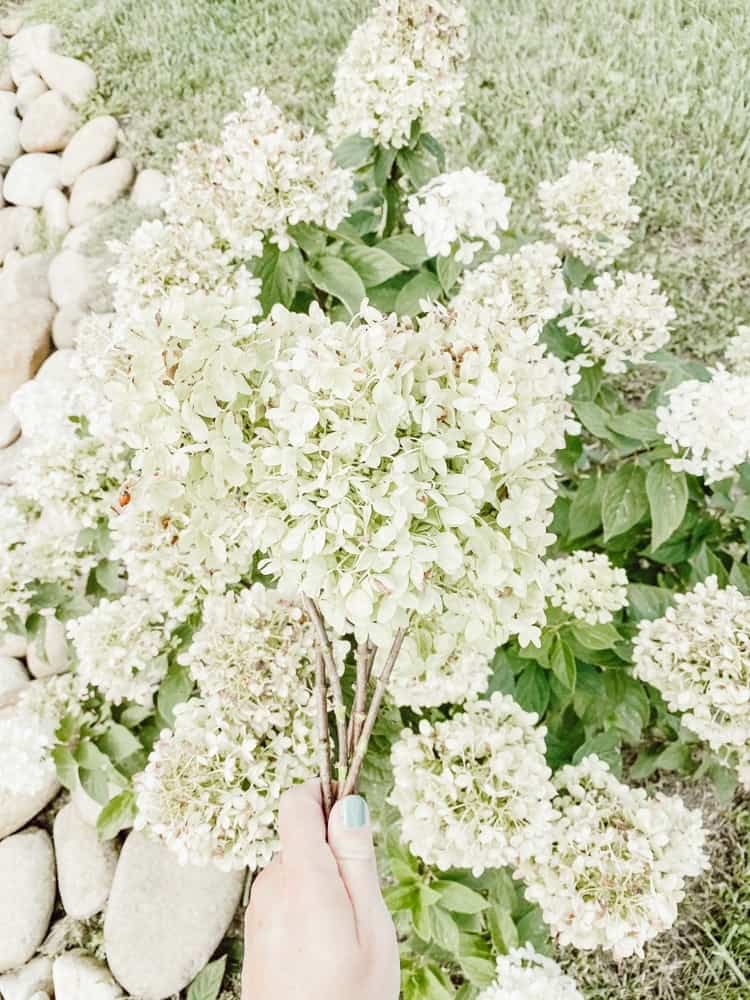 Which Drying Out Method Is Better?
I will say that both these methods worked and each batch of hydrangea stems turned out beautifully. My personal preference though is to dry them out with absolutely no water.
Like I stated above, it's not only quicker, but I think they may have turned out a little better too. The ones I let dry out in water seemed a tad bit more crinkly and weathered.
But in all honesty, I think it's totally up to you and what you want to do. There are pros and cons to both ways and each way ended up with a pretty great result.
I think it is fun to experiment with things like this and that way you know from firsthand experience what will work out best for you next time.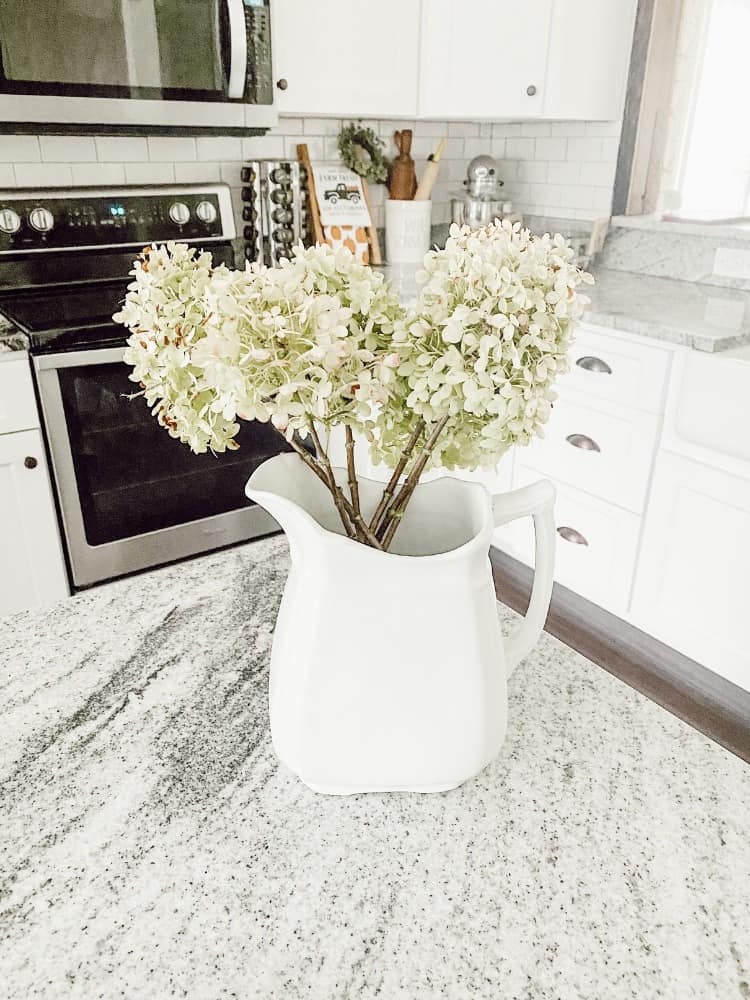 Conclusion
I am very happy with the end result to this project. I am planning on using these dried stems in my fall decor this year so I am very happy that they turned out well for me.
Since it was my very first time drying any kind of floral out, I am pleased with the result. Have y'all ever tried to dry out hydrangeas before too?
If so, let me know below and give me any tips or tricks you may have learned along the way too!