It's not too early to start planning for fall decor right?! I hope not, because I have already started! I just can't help myself. I love fall decor so much and it is my favorite season- next to Christmas of course. So today I am going to share with you all this easy fall centerpiece idea.
I have mine placed on my coffee table in my living room, but you could easily do this for your dining room table or entryway table too. The possibilities are endless with this centerpiece!
This post contains affiliate links. Click here to read my disclosure policy.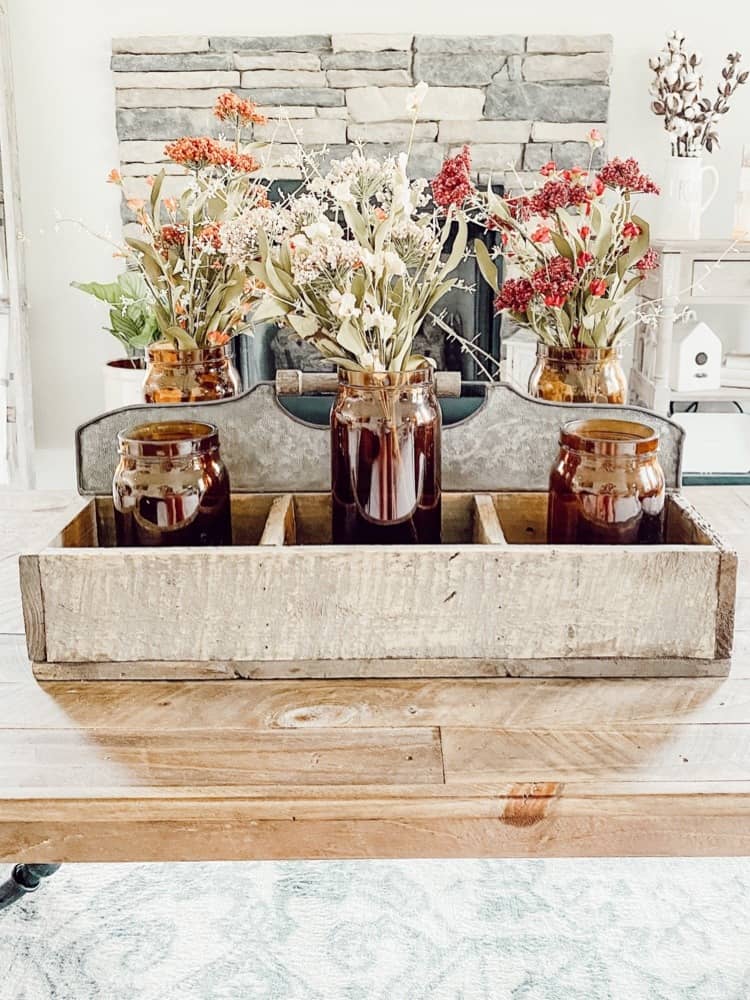 Materials Needed For Fall Centerpiece:
Wooden tray with slots in it (mine is an antique tray and it has six big slots in it, but any kind of tray like that will do)
Amber bottles/jars (enough to fill up each slot in your tray)
Faux florals (as many as you want to fill your tray. I only did 3 stems instead of all 6, but that's totally up to you to decide!)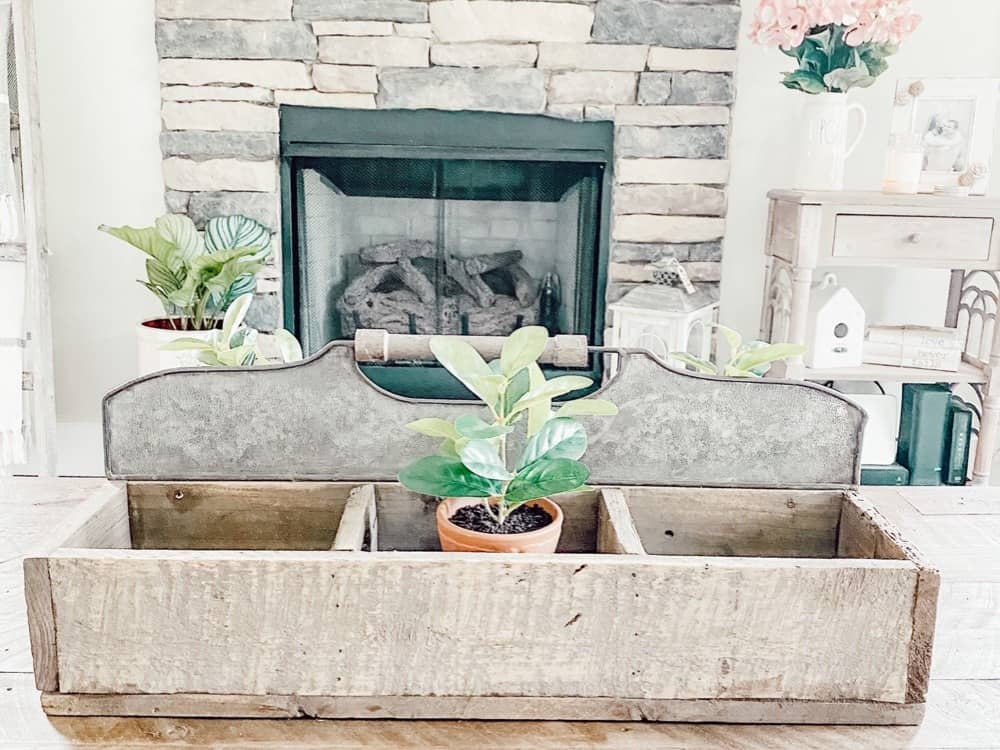 Where to Find Materials Needed For the Fall Centerpiece
You may be wondering where you can find all these materials that I have mentioned above. I got lucky and found this beautiful antique wooden tray from a local antique store here in our area.
I constantly leave it on our coffee table and just change out the decor inside from season to season so it was a really great buy for me since I can get so much use out of it.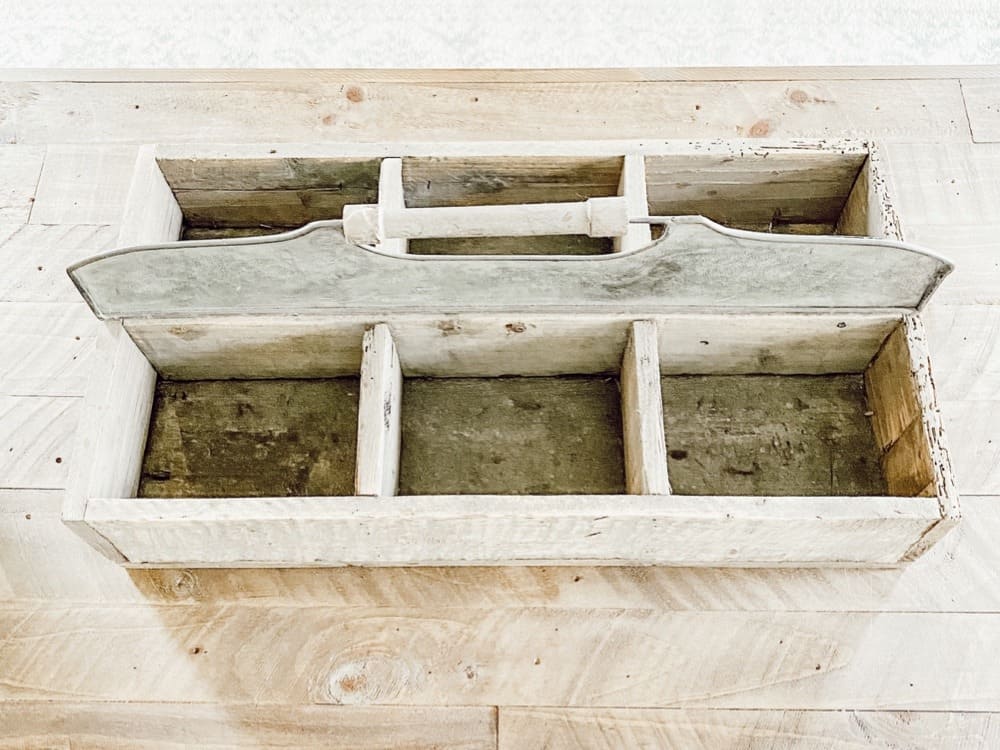 I got the assortment of amber bottles from the dollar spot last year and they were pretty cheap! Only $3 a piece if I remember correctly.
I'm not sure if they will be restocked this year or not, but if not you can always check out your local thrift stores for them. I actually found a few antique amber jars at a flea market down in Tennessee this year and they were all super cheap as well.
Just be sure to shop around your local thrift shops, flea markets, and antique malls to see what you can find!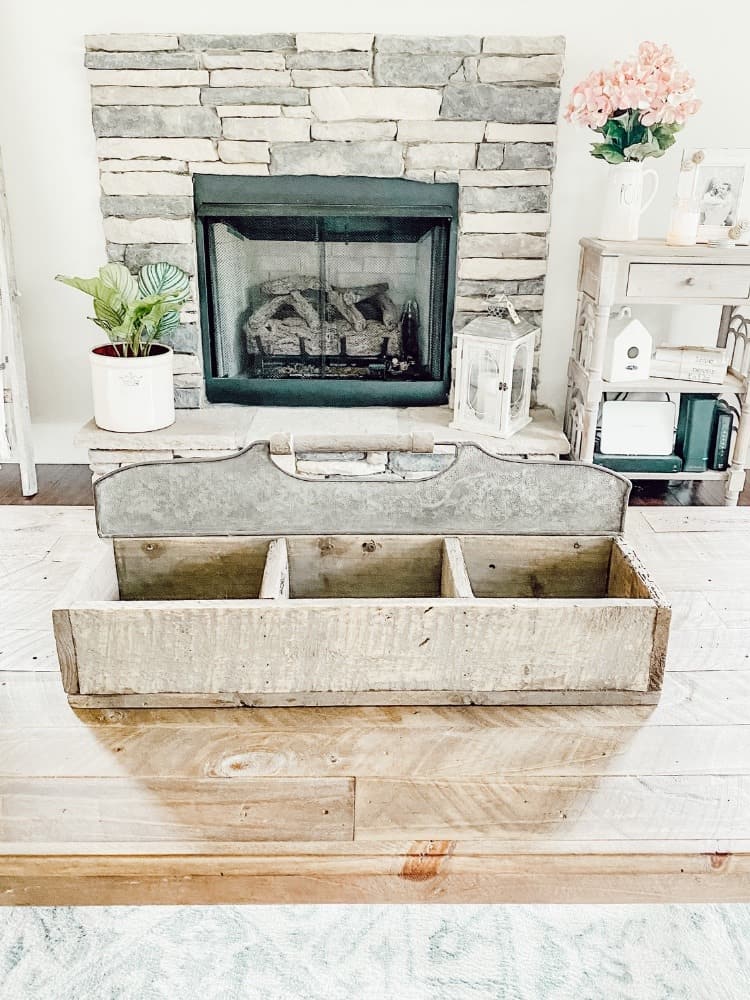 And the beautiful faux florals stems I found at Kirkland's last year as well. I only got three stems instead of six total because I thought six would be too much in my tray and it would kinda be distracting when you were watching tv on the couch or something.
But if you found smaller florals/stems, you could definitely put them in all of your amber jars as well. It's totally up to you and how you want to style it! I am just here to give you a little inspiration!
How to Style The Centerpiece
Now that you have all your materials together, you can arrange your centerpiece anyway you want. I had three taller amber jars and three shorter amber jars total.
So I alternated a tall one and then a short one in each slot to mix up the heights. Then, I placed the faux florals in each tall amber jar.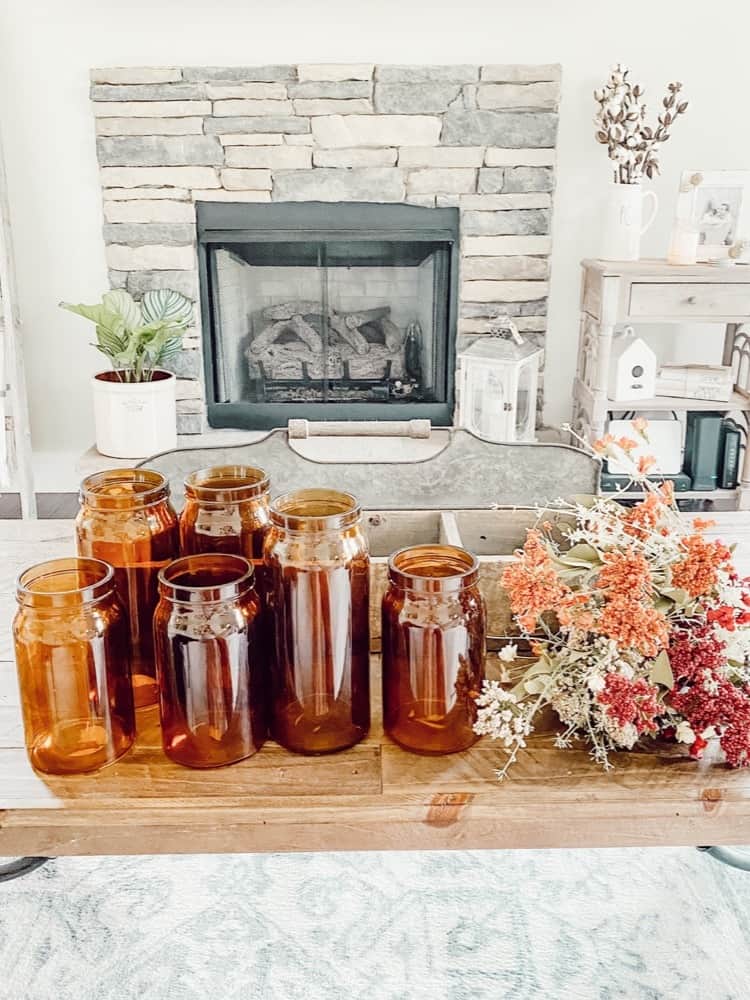 I have one faux stem on one side of the tray and two stems on the other side.
I think the grouping of three stems is pleasing to the eye. If you've been around for any of my styling posts, then you know I always recommend to group things in threes or odd numbers.
I talked about this in my post on How to Style an Entryway Table as well.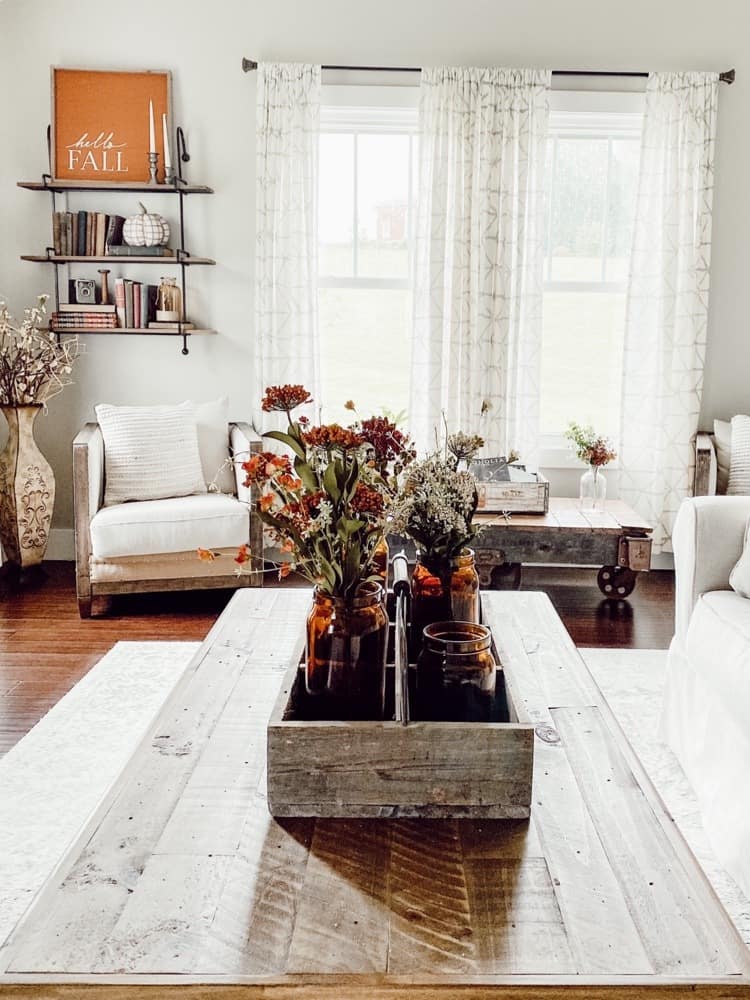 Conclusion
This was such a simple and easy way to style a fall centerpiece. I was instantly drawn to the amber bottles when I first saw them and I knew I wanted to do something special with them for fall decor.
I am so happy with how it turned out and I think it is just the perfect touch! What do you y'all think? Let me know below!