AD This post is sponsored by Beautifully Responsible® Resilient Flooring, but all thoughts and opinions are my own.
I'm sure you all know it is so hard to decide on flooring when you are building your home. I know for us, that was definitely one of the hardest decisions to come by. So I thought I would share with you all today a little about Beautifully Responsible® Resilient Flooring.
You definitely want flooring that is durable and can hold up against some of life's challenges. Especially if you have young children or pets.
Most of you know I fall into the pet owner category with my precious little tabby cat, Toby. And although he is small, his little paws and claws can be a little rough with the flooring as well!
So let's dive on into what exactly resilient flooring is and why you should make the choice to have it in your own house someday as well!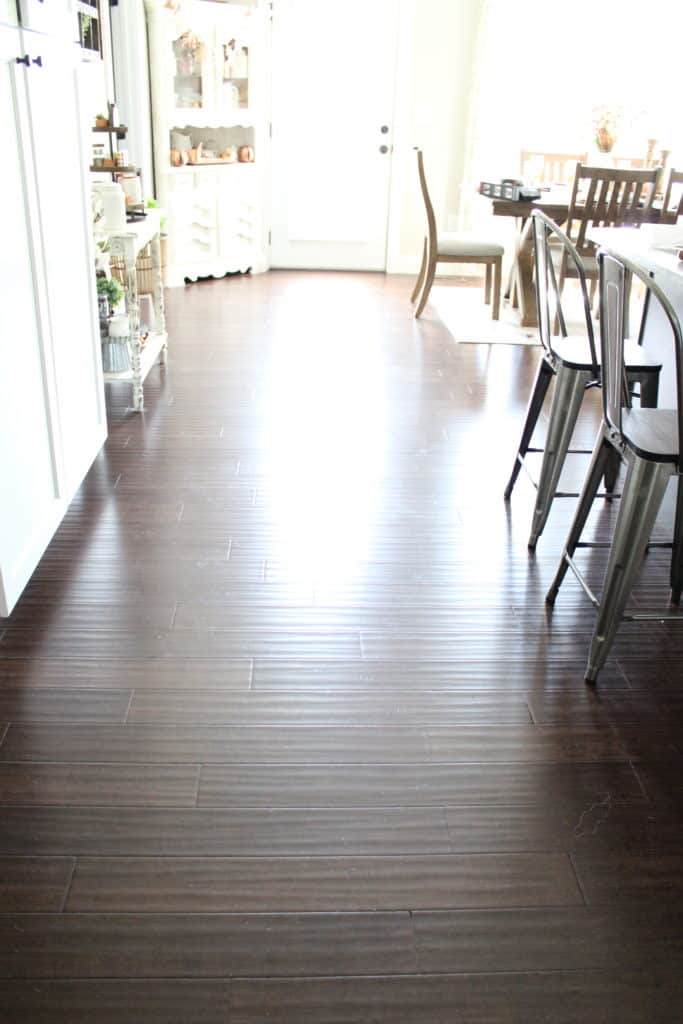 What is Beautifully Responsible® Resilient Flooring?
First of all, Beautifully Responsible® Resilient Flooring is actually not a brand of flooring. They do not make or sell flooring, it isn't a brand name or anything like that. I am just here to educate y'all on the actual product category of resilient flooring.
That way when you do, or if you are in the process of choosing flooring for your home, you can make a better, educated choice when doing so. Basically, resilient flooring is anything that stands up to spills, stains, active pets and/or toddlers, while looking stylish at the same time.
It also requires no harsh cleaners or chemicals to treat and clean as well. This kind of flooring not only matches your style, but your values too. All the while, promoting high quality indoor air! Having this kind of flooring in your home not only looks beautiful, but helps you and your family to live well too!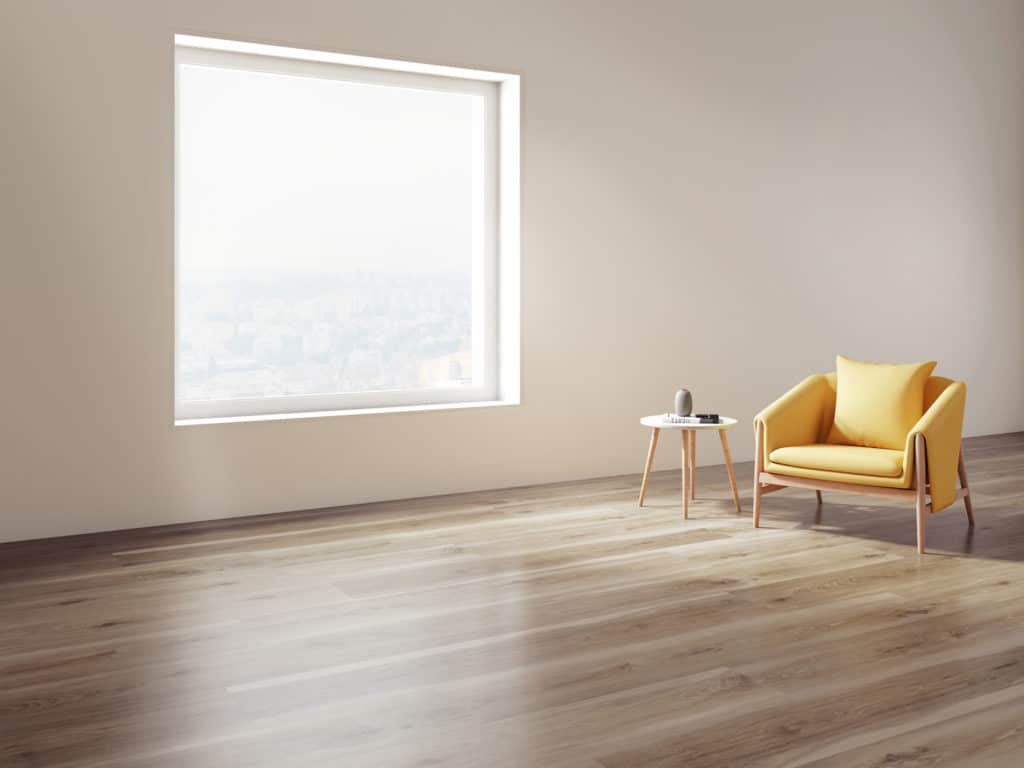 The 7 Types of Resilient Flooring
"Resilient" when talking about flooring, refers to products that have physical flexibility and strength to stand up to just about anything. It definitely has more "give" than traditional hardwood, tile, stone, or cement floors.
This flooring category is made up of 7 different types of products. And I am here to go over each and every one with you all now!
FLEXIBLE LUXURY VINYL TILE
Luxury Vinyl Tile (LVT) has spiked in popularity due to it's amazing design and quality. This product can show off the natural beauty of wood or stone, but not damage your budget.
Guests probably can't even tell the difference between LVT and natural hardwood flooring either. This is also pet-friendly, water resistant, and extremely durable as well. LVT is also installed modularly, which means you can easily replace tiles and planks as needed individually instead of replacing the whole flooring.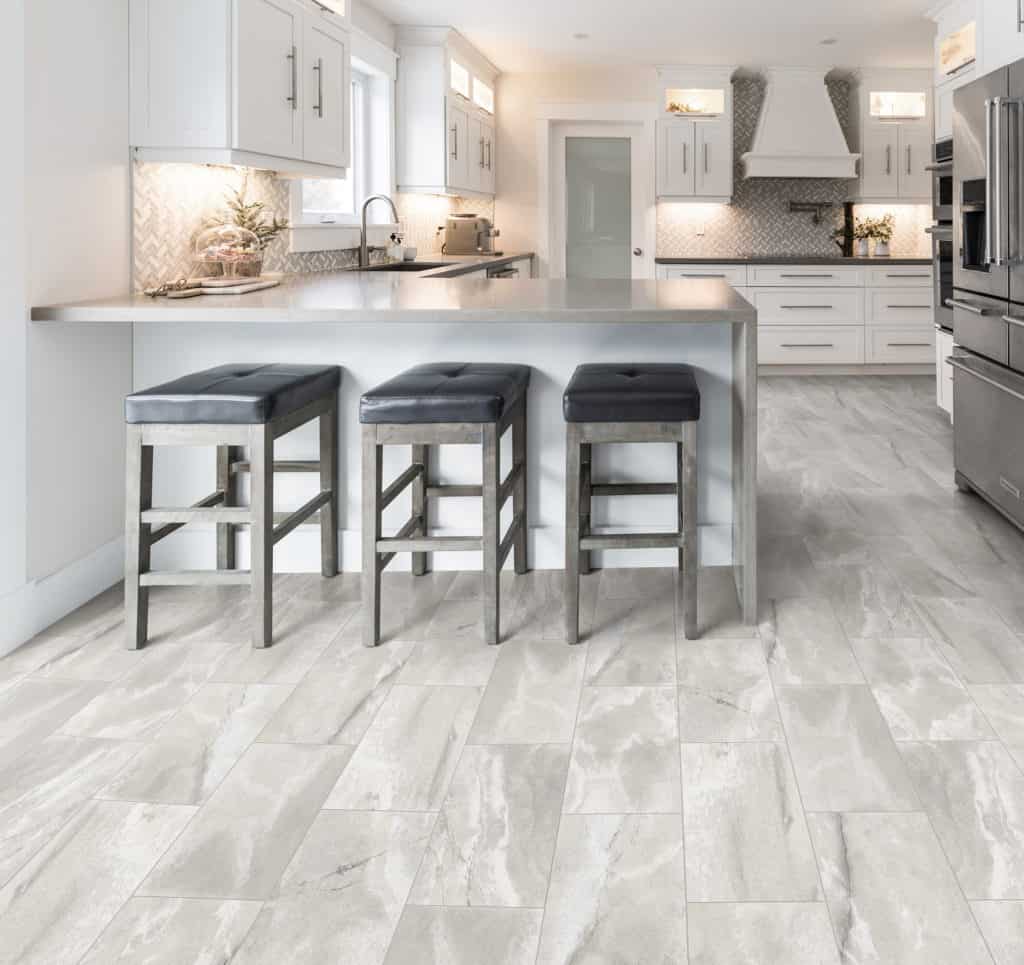 RIGID LUXURY VINYL TILE
This product (also called multilayer flooring) provides all the benefits of luxury vinyl tile, plus a few more! It has sound absorption, warmth, and great underfoot comfort as well.
This would be a great choice for bathrooms because it also has a greater resistance to humidity, water, and temperature variations.
SHEET VINYL
Sheet vinyl is a great choice for DIY installation. Y'all know I love me a good DIY project so I would love to try to install this myself sometime in our home if we ever need to replace some of our flooring.
It comes in 6′, 12′, or even larger widths to create a perfect and seamless design. It has several styles as well to please even the toughest critic since it can mimic the aesthetic of more expensive stone and hardwood floors.
LINOLEUM
This type of resilient flooring is made from all natural and renewable materials. Many linoleum products have recycled content in them as well.
This product is very durable, lasting many years without losing it's color. And can withstand scratches and heavy traffic as well.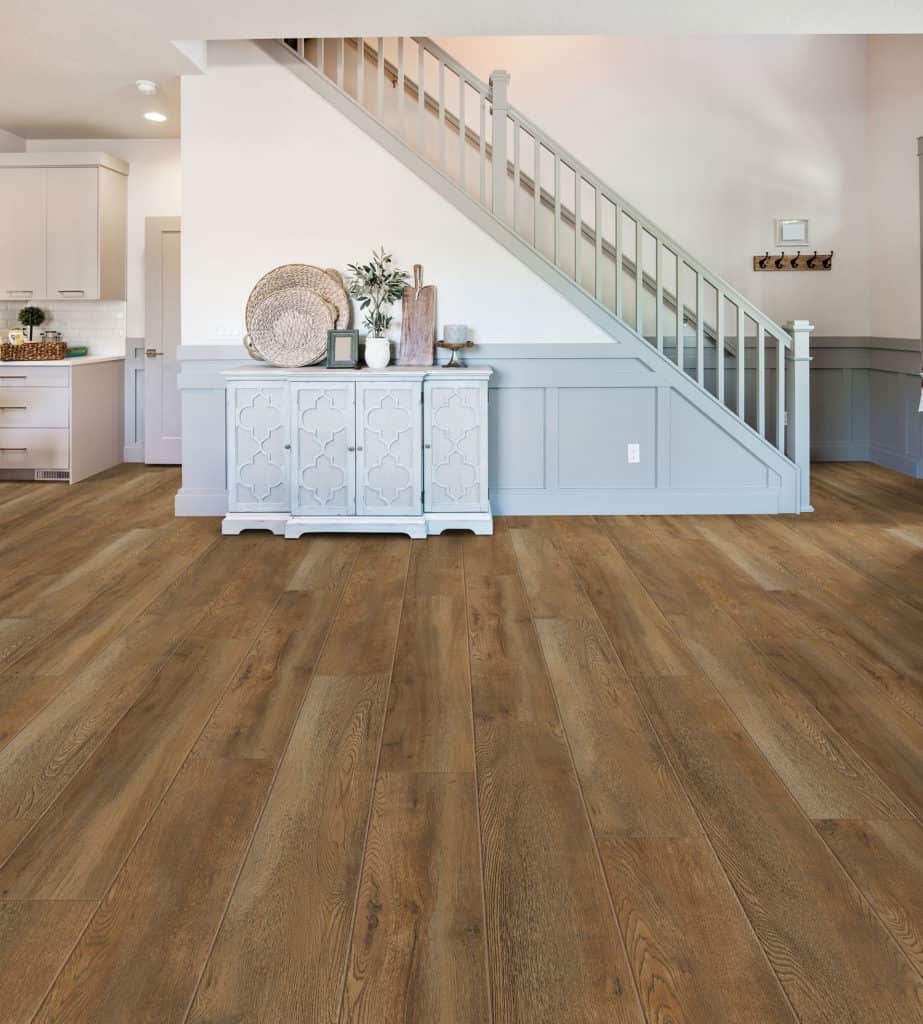 CORK
Again, this flooring is renewable and recyclable as well. It is a natural insulator which means it would help you use energy more efficiently and even muffle sound as well.
However, keep in mind that cork is not ideal for rooms that tend to get wet frequently such as a bathroom or kitchen. Also, not ideal for homes with pets. So obviously for me, I would have to pass on this flooring option.
RUBBER
Rubber is extremely durable, easy to clean, and ideal for residential or even commercial environments. It also has great slip resistance, softness, and water resistance as well.
You can get rubber flooring in many different colors and textures too. This kind of flooring would be perfect in a basement, utility room, or rec room. And, if you have a home gym area, even better!
VINYL COMPOSITION TILE
Vinyl Composition Tile (VCT) is actually the most used type of resilient flooring. You can easily find it in schools or grocery stores because of it's low cost and durability.
This is another great option for DIY installation as well. I also love the fact that it is made right here in the USA because of North American limestone!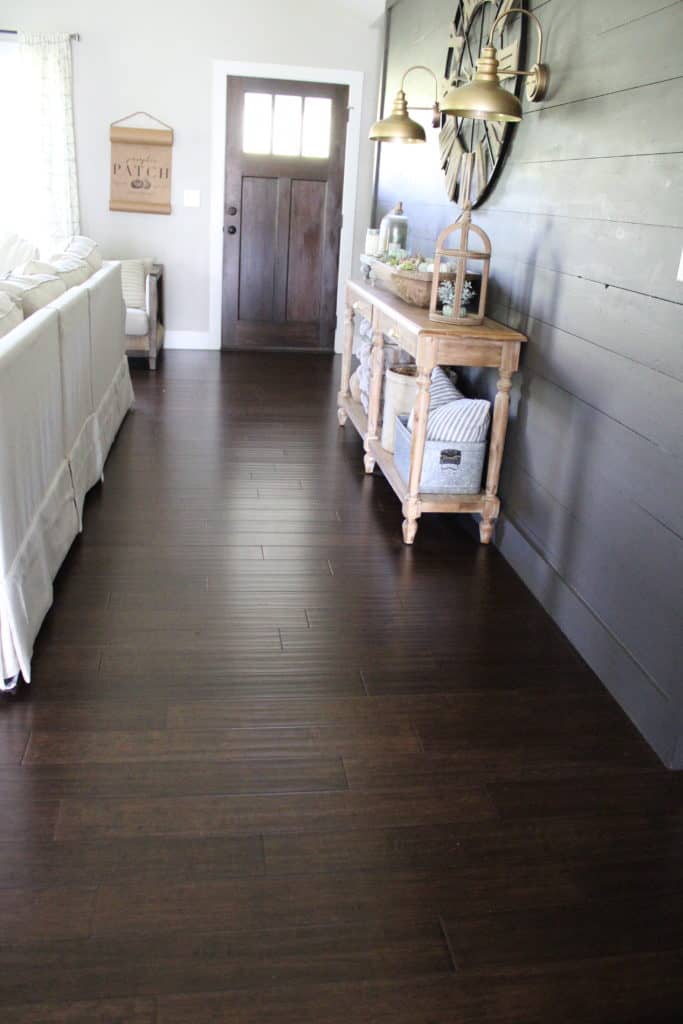 The Reasons Why Resilient Flooring Is Best For Pets
Like I mentioned above, our home is Toby's home too so we always want want is best for him and us. And I know many pet owners feel the same way too.
Resilient flooring is bridging the gap between both beauty and durability so you don't have anything to worry about with your pets inside.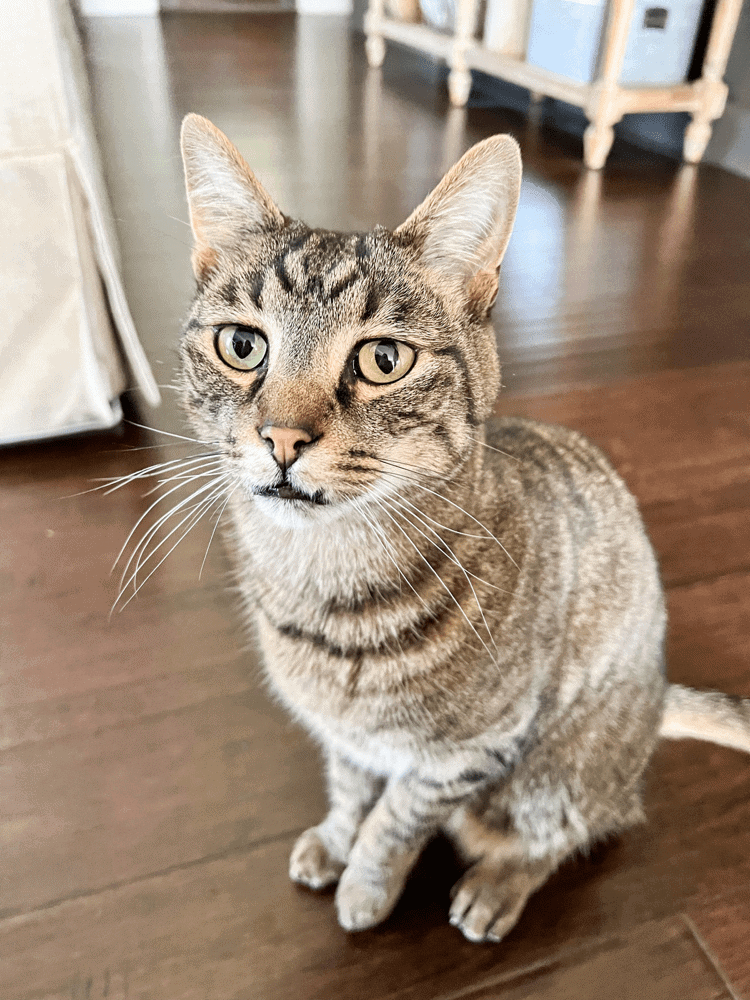 The Zoomies
I'm sure any other cat owner will know what I am talking about here. Randomly, all of a sudden, Toby will just start blasting back and forth around the house. Usually at 3:00 am too.
Well, with resilient flooring, you don't have to worry about their little claws scratching up your floors when this happens. So go ahead and let them zoom around, or pass their toys back and forth with ease knowing your floors won't be destroyed from it.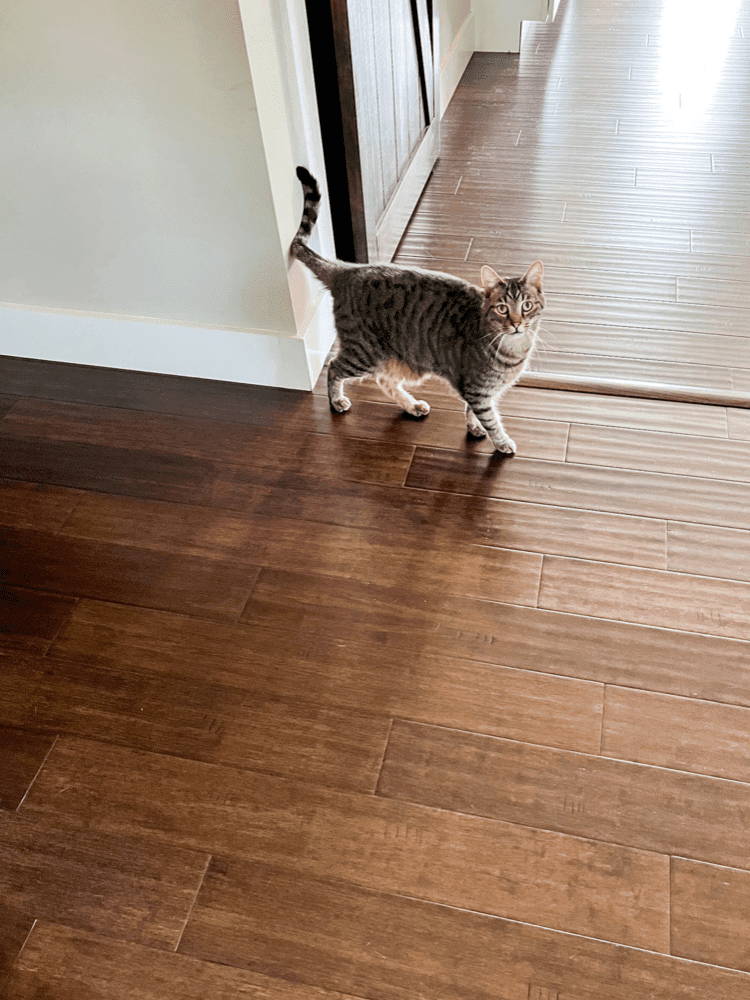 Dirt and Debris
Thankfully Toby just stays inside, but I know many dog owners and outdoor cat owners too that struggle with cleaning the floors after their pet roams around outside. Well, with resilient flooring, cleaning up the mess is not that hard!
They are designed to remove dirt, debris, even pet hair, easily and efficiently. Toby does shed a little bit too so I struggle with the pet hair aspect. But usually it is not a big deal at all to clean up thanks to my floors!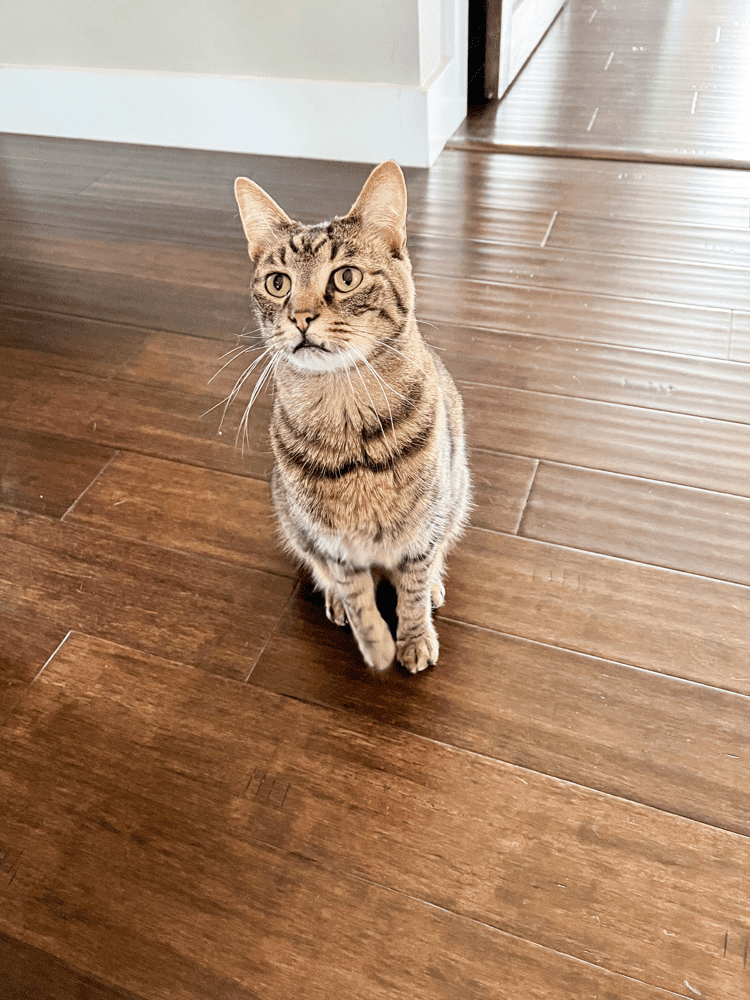 Water Spills
Toby has an electric water fountain because he is very picky about his water. And also spoiled. So downstairs in his little room, we have him all set up with it.
However, he is such a messy drinker! He constantly spills the water, even though we have a plate underneath it to try to catch some of the mess.
But again, since our floors are easy to clean and durable, the water spills are no issue at all!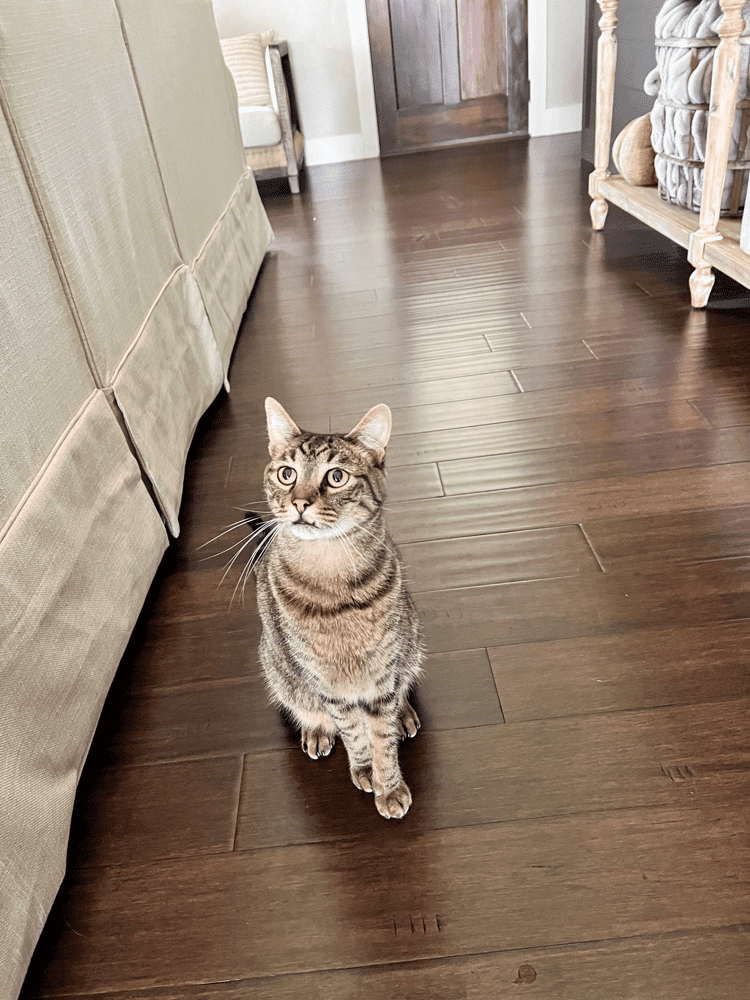 Is Resilient Flooring Right For You?
Well if I haven't convinced you by now that resilient flooring is obviously the best choice, I don't know what will! If you want to learn even more about resilient flooring, click here.
And if you're ready to take the leap and install some of your own in your home, then click here to see all of the manufacturers that sell it!
I hope you enjoyed this post about resilient flooring and learned a lot from it. As you can see above, Toby definitely approves! And I do too! I think it's a great, sustainable choice for any home!