This post contains affiliate links. Click here to read my disclosure policy.
So I am not going to lie, I had a very good Christmas this past year (aside from being very sick with a bad cold)! I got some amazing gifts and I was actually quite surprised with everything that my sweet hubby and family got for me.
I love to give gifts as well and I try to make each gift I give meaningful and something that will be useful in everyday life. And, my family knocked it out of the park for me this year. I thought I would share with you guys my top three gifts that I use everyday and give you my review on them in case you have been wondering about them too.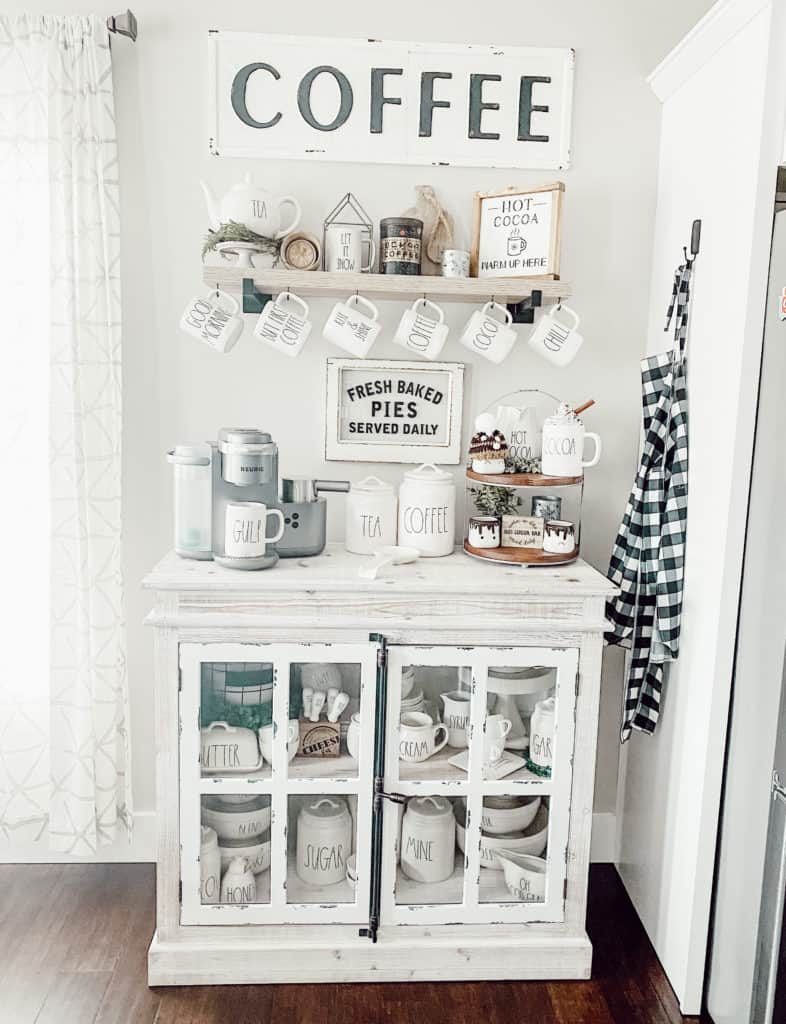 Keurig K-Cafe Brewer
Okay so this gift is probably the one that is used most often, and usually several times a day! My sweet mama surprised me with this for Christmas and I was beyond excited.
I did not think I would get one, even though I have been wanting one for months! And the funny thing is, we got her a new Keurig for Christmas too without realizing she got one for us.
We literally do that every year. Last year we both got each other Instant Pots! So obviously, great minds think alike!
Alright, back to the Keurig… This brewer is amazing because not only can you brew just regular coffee, but it comes with a milk frother as well so you can make cappuccinos and lattes too!
And, the best part is the frother and lid is dishwasher safe as long as you keep it on the top rack! You can even put the whisk to the frother in the utensil rack of your dishwasher too.
So you literally don't have to hand wash anything. The Keurig we got my mom for Christmas was a K-Latte Brewer and you do unfortunately have to hand wash the frother that comes with that one.
But as far as the size goes, that one is more compact and can fit in smaller spaces better. This K-Cafe Brewer is a little larger and wider.
We previously had the Keurig 2.0 Brewer and we both loved that one as well. However, I am very happy and pleased with this new upgrade.
My husband's only complaint with this one is that the water tank doesn't have a light like our old brewer used to. You could also customize the light color on it too, so that was a pretty cool feature.
Another thing to realize before you buy this Keurig, is that it does not include side reservoir holder for your filters. Luckily, the holder we had from the 2.0 fit perfectly, but if you don't already have one, you will have to order one separately.
We did end up ordering another one too because my hubby wanted to take our old Keurig and place it in his office.
All in all, I would totally recommend this Keurig K-Cafe Brewer after testing it out for a few weeks. This is definitely worth the splurge and especially if you are a huge coffee lover like me!
I mean, I have a whole area of our house dedicated to my coffee bar so obviously I need an amazing Keurig to go along with it! Click here if you want to order one too.
I also included the side reservoir and filters I ordered off of Amazon as well for it.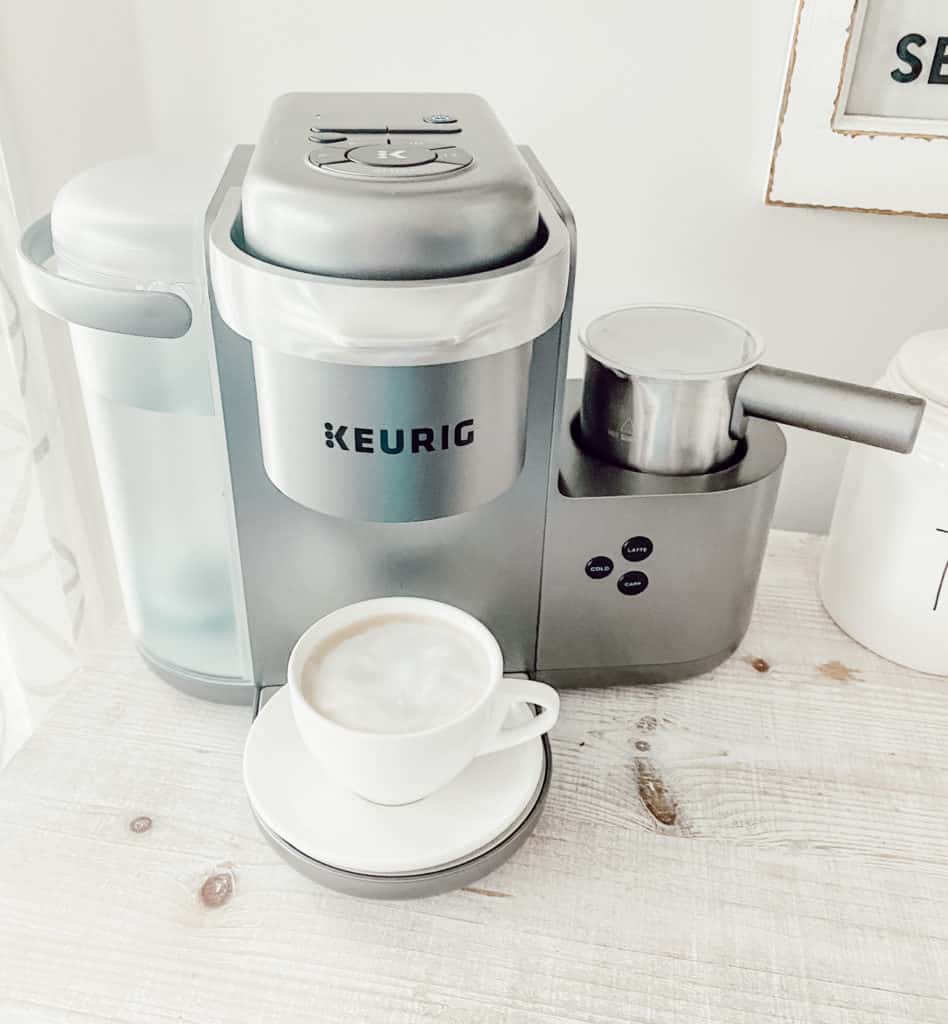 Apple Series 3 Watch
I have been wanting an Apple Watch for awhile now and my husband was generous enough to get me one for Christmas! I was so excited! I tried to drop subtle (although according to him I'm sure he would say it was not so subtle) hints here and there about how much I wanted one.
I used to be a Fitbit girl through and through, but I have to say I am much more impressed with this Apple Watch over my previous Fitbits I have owned throughout the years.
I was using the Alta HR Fitbit before this and I love how the Apple Watch tracks your workouts too. In my opinion, I think it's better because it shows way more info then my Fitbit ever did and it's design is way more sleek and beautiful too.
I love how you can change the bands up to match your outfits and I like how you can change the watch face to whatever you want as well. It is way more customizable than my Fitbit was.
And it does everything my Fitbit did as well and much more. My main concerns were that I wanted it to track all my workouts, my sleep, and my heart rate.
This watch does that automatically and I installed an app called Pillow to track my sleep too. I haven't really played with all the apps yet and that Pillow app was the very first one I downloaded, but I am very happy with it so far.
My only regret is that I didn't get one of these sooner! If you're on the fence about getting one, then I definitely recommend that you take the plunge and get you one too!
My hubby found that you could get them a lot cheaper off of Amazon and I have linked one similar to mine, here.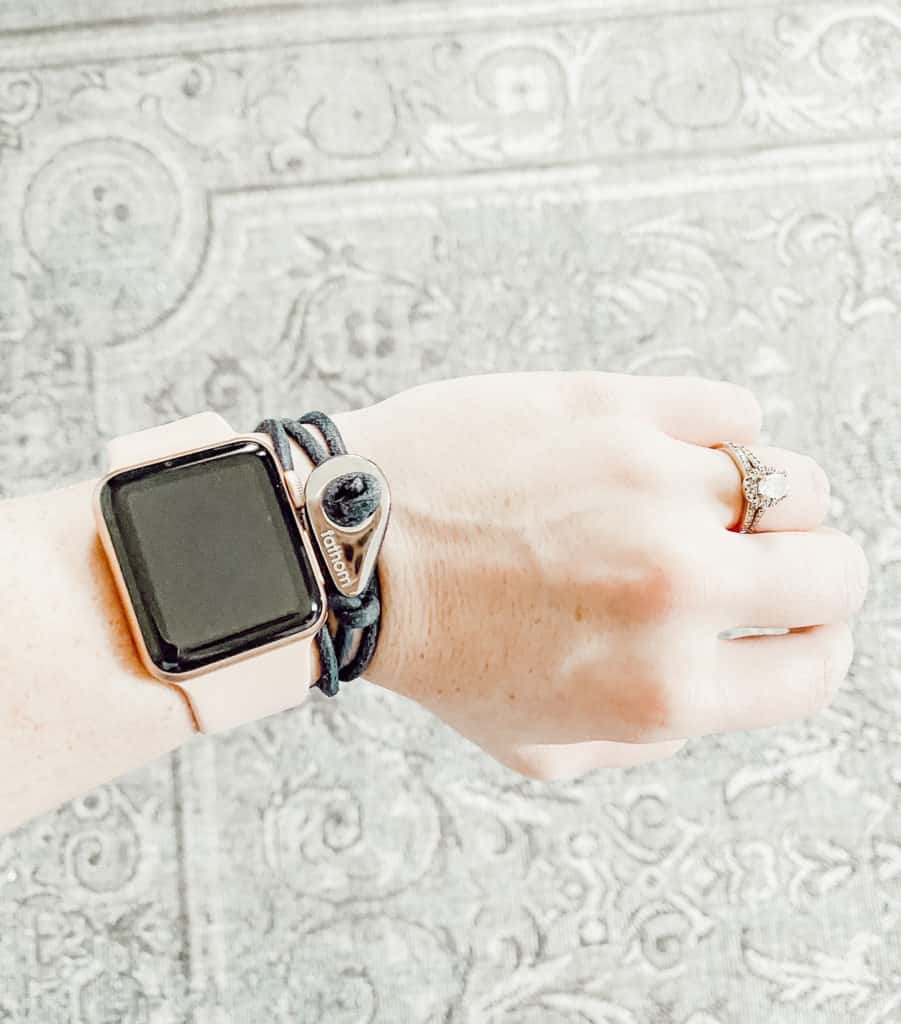 The Pioneer Woman Cooks: The New Frontier
So if you have been following me for awhile, then you know how much I love to cook and how much I love to try new, easy recipes out. Such as all the wonderful Mad Dash Mixes I've been using here recently.
But, this cookbook has already quickly become one of my favorites for the new year. It is full of 112 delicious recipes for easy, everyday eating.
I also have The Pioneer Woman Cooks: Come and Get It and I've been using that cookbook a lot over the past couple of years as well. So I was very excited when I learned she was going to come out with a new cookbook for 2019.
I love all of Ree Drummond's recipes in both of her cookbooks and I haven't made anything that I don't like so far. I love how giving the gift of a cookbook can be a gift that is used in everyday life and for many years to come.
It is also something that you can give that isn't very pricey either, which is always a nice bonus! I would definitely recommend this cookbook after trying a few of these recipes out.
I can't wait to try more and if you want to try it out too, then click here to order you one as well!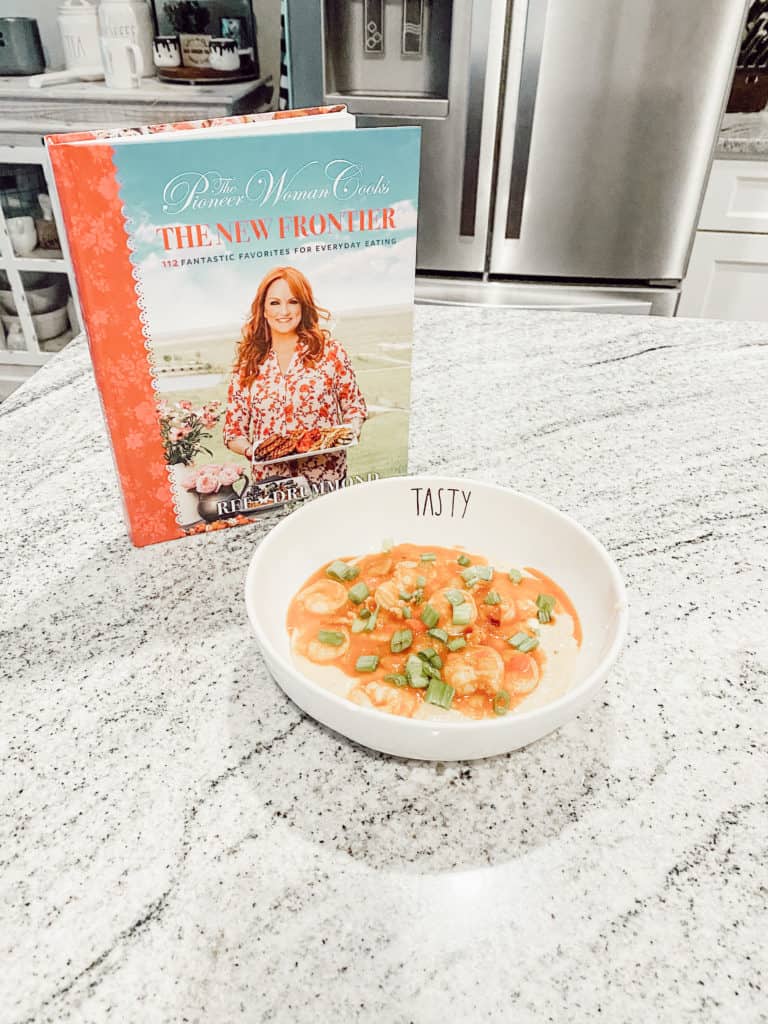 I hope you all got some fabulous gifts for Christmas too this year! What was your favorite gift that you have been using everyday too? I would love to hear! Thanks so much for stopping by and have a wonderful day my friends!