Honestly, I wish I was more prepared before this whole crazy coronavirus struck us all down. I usually try to keep our freezer well stocked full of meals to use on our busy weeknights. But, of course I was slacking on that here lately and did not have much prepped and ready to go when all this craziness happened. That's why today I am sharing with you all my top 3 homemade freezer meals!
These meals are so tasty and delicious and I love being able to pull something homemade out of my freezer for a quick weeknight meal. It just makes me feel super prepared and on top of things if I know my freezer has some good meals ready for us to eat inside!
While I am stuck at home, I've been busy prepping these meals and putting them away for the next time we may need them! If you're like me and like to be prepared, then keep on reading for some tasty meals that you can stockpile in your freezer too!
This post contains affiliate links. Click here to read my disclosure policy.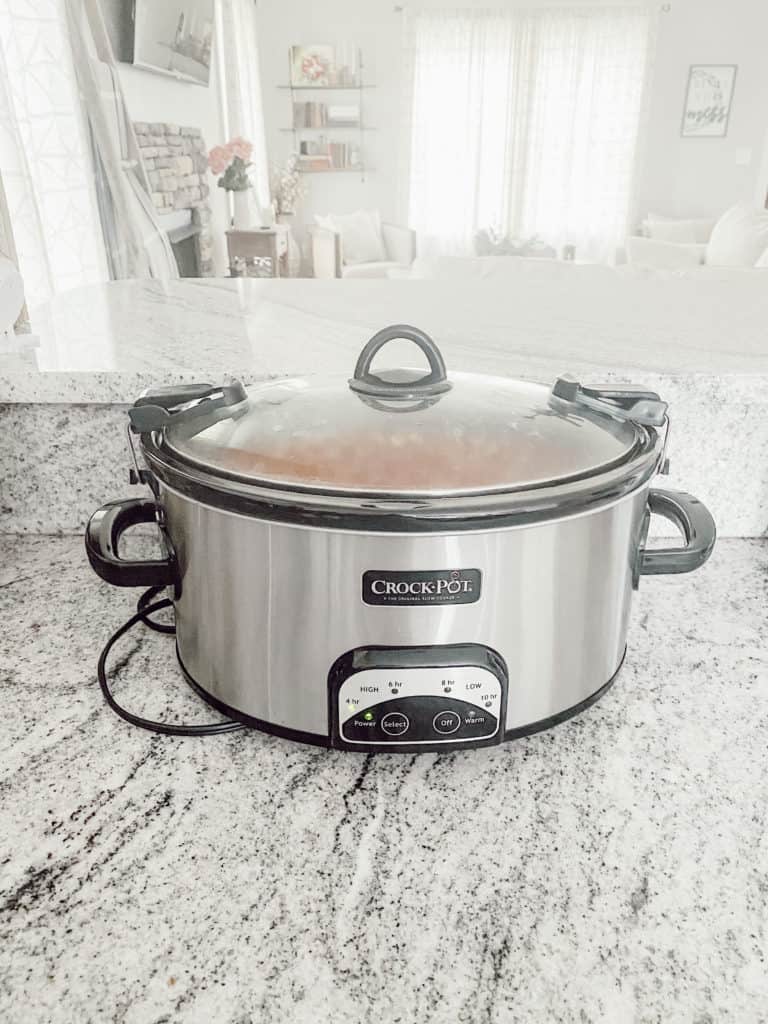 1. Homemade Spaghetti Sauce
This is hands down my favorite meal to make and to freeze. It is easy and delicious and you basically just throw everything in the crockpot for a few hours and you are done! How awesome is that?!
I don't think it could get any better, but it does! This batch will make SO MUCH spaghetti sauce!
Once I am done cooking it and it has cooled completely, I just throw it into some freezer bags and stick them in my freezer. I usually put enough sauce in there for at least 2-3 meals worth.
That way when I thaw it out, I know we will also have enough for leftovers too! It really is one of the most perfect homemade freezer meals!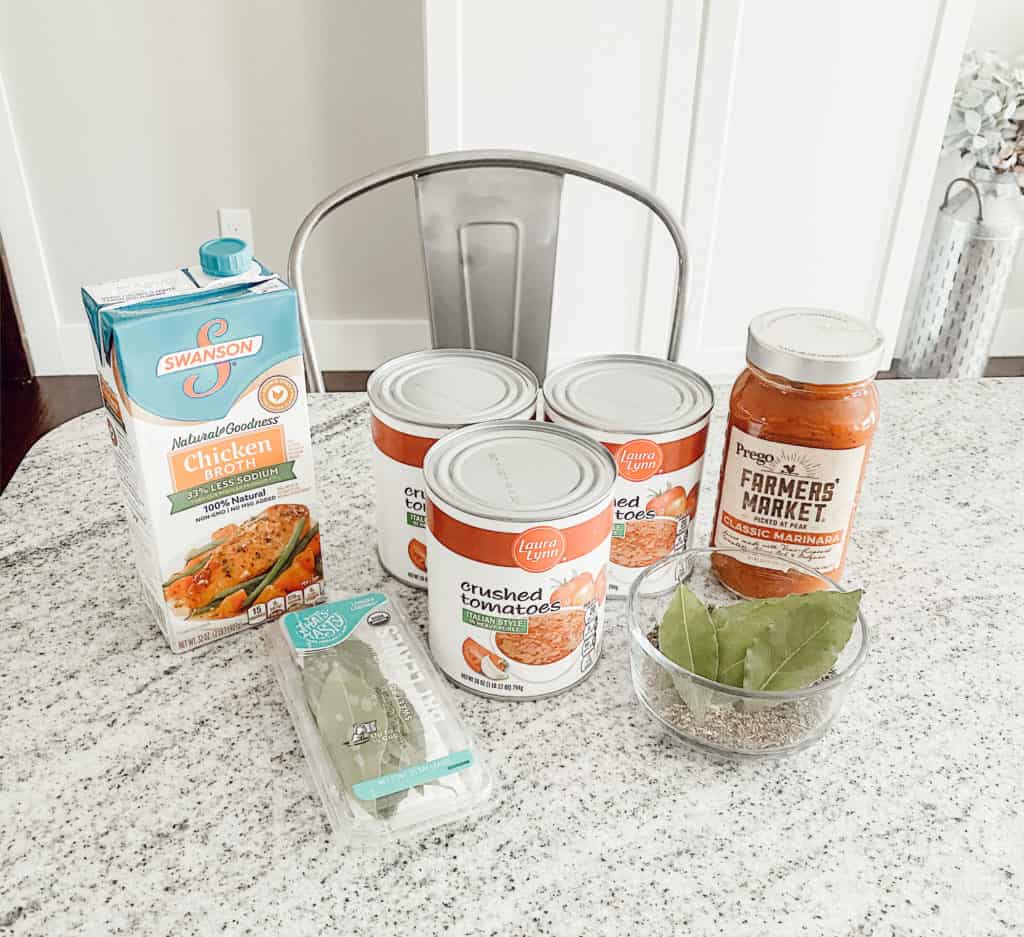 I got this recipe from The Pioneer Woman Cookbook and this cookbook is one of my favorites! She has a lot of other meals in there that are freezer friendly and I am even sharing another favorite recipe from her below too!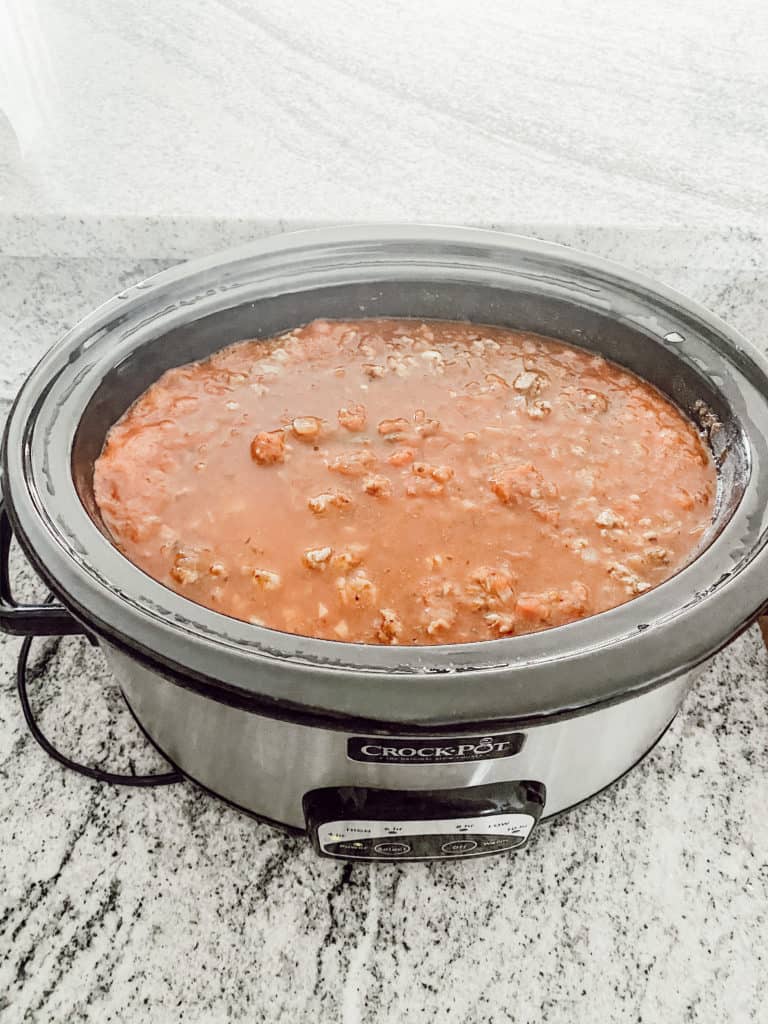 I was able to get enough for three big freezer bags full of spaghetti sauce from this run! Sometimes, I am even able to get a little more, but for this batch I did not have much meat for it.
It originally calls for 4.5 pounds of ground beef and again, because of the coronavirus craziness, I was not able to find ground beef and had to improvise with just one pack of ground turkey instead. But, it still tasted delicious and that's all that matters, right??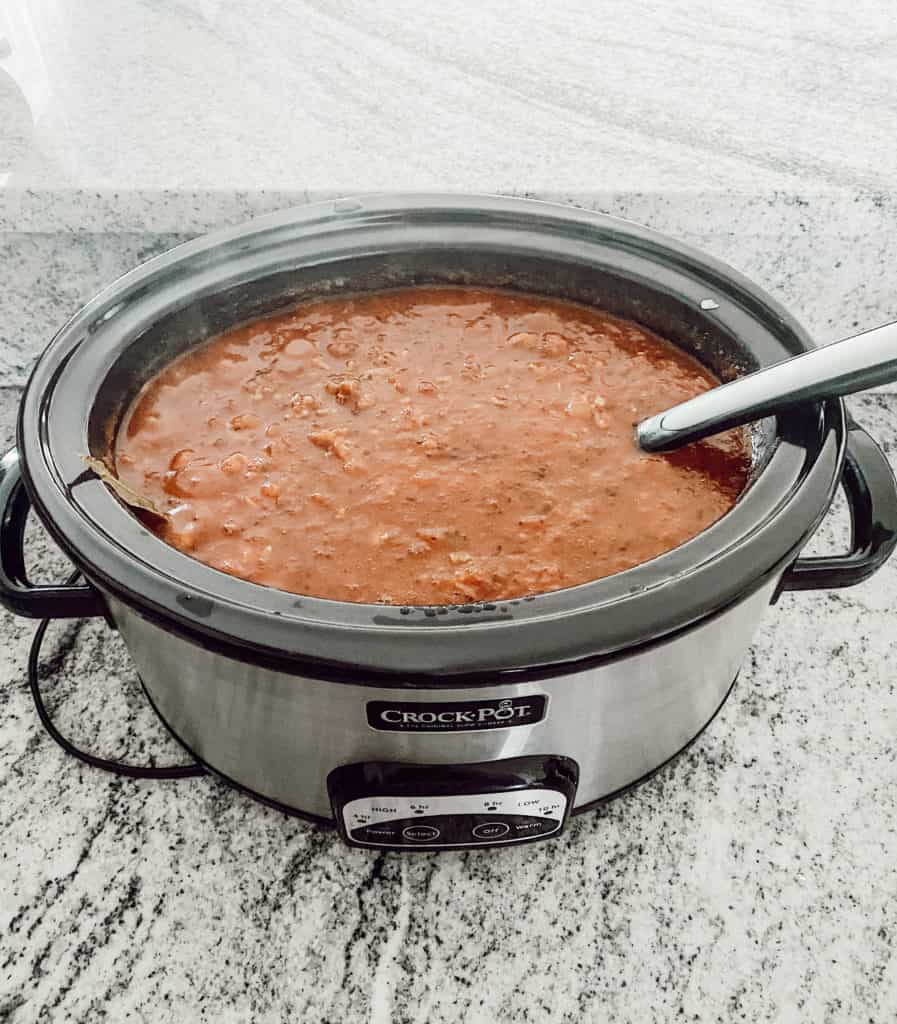 2. Homemade Chicken Pot Pie
Now this recipe is a lot more work, but it is totally worth the outcome! It is the perfect comfort food- heaven in pie form, if you will! I absolutely love making this dish.
I have always loved chicken pot pie, but I stumbled upon this recipe a few years ago and have never made it any other way since. The homemade crust is to die for and my hubby loves this meal too.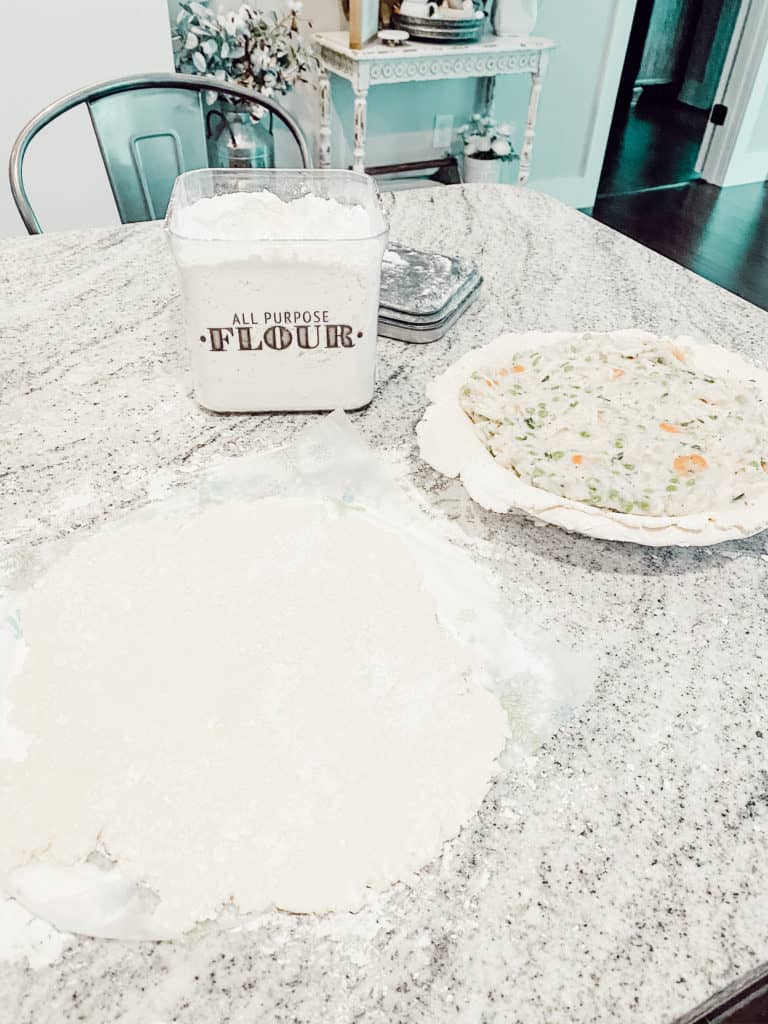 I always like to make a pie to eat on for the week and then make another pie to freeze so we can enjoy it later. We can make one chicken pot pie last us for 4 nights of dinners!
I always love a meal that can stretch and this is the perfect time to make something like this since I am trying to avoid going to the grocery store as much as possible.
Now mind you, it is just my hubby and I so that's why we can make it last so long. If we had kids, obviously it wouldn't make it that far.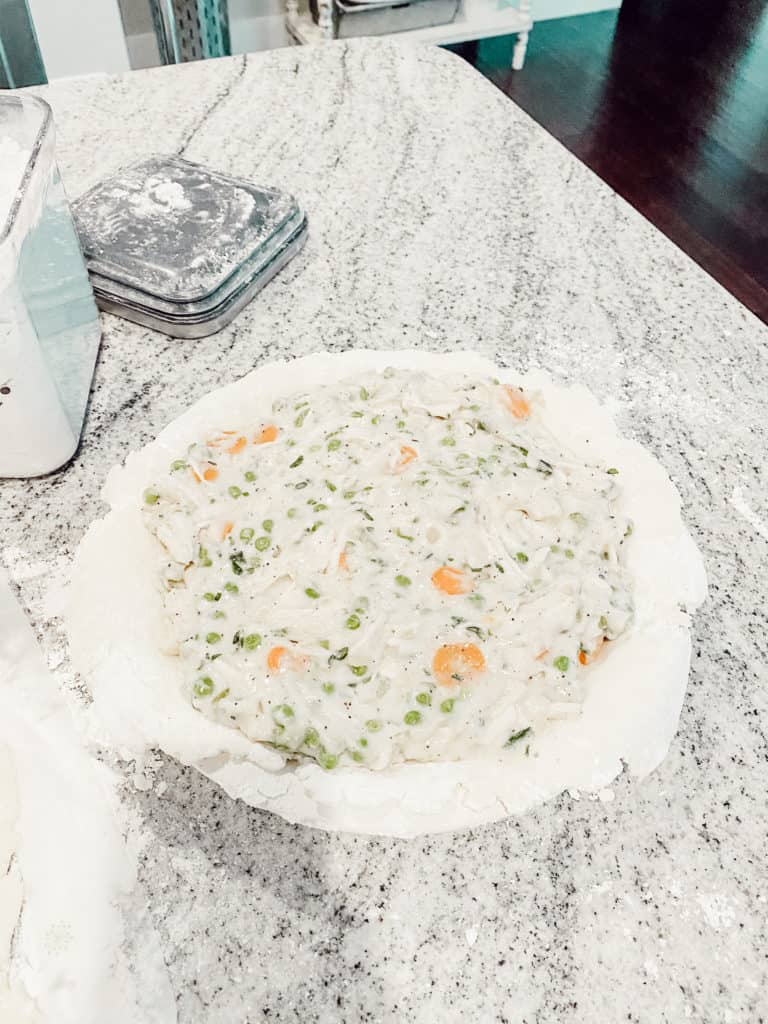 But still, it is definitely worth making because once you bite into it, your taste buds will sing! The homemade buttermilk crust is definitely what makes this meal stand out.
You can also freeze a whole pie like I did, or just wrap up individual pieces and freeze them that way as well.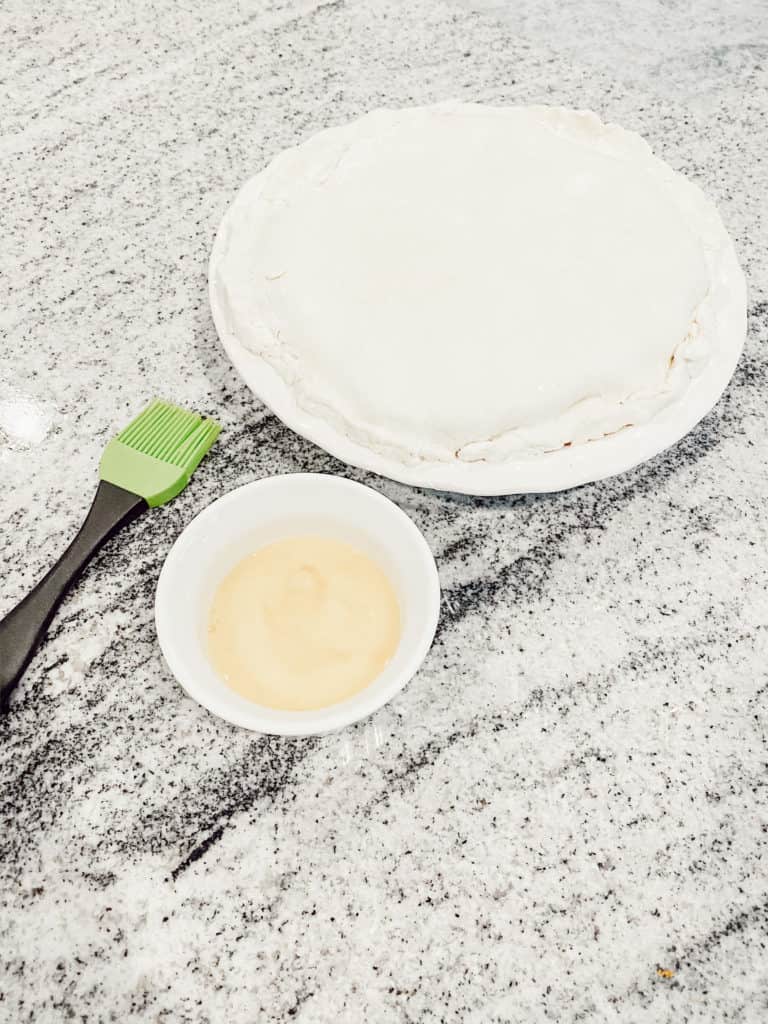 So if I haven't convinced you enough yet that this is definitely a staple meal you need to have in your freezer, then just take a look at how yummy it looks when it is completely done below! I also love to make a homemade cranberry sauce with this meal as well.
I asked a question on Instagram about what side dish people like with their chicken pot pies and some of the results were crazy to me.
Such as: pickled relish and apple butter! It's always so funny to see what people enjoy from different areas with their meals! I say go for whatever makes you happy!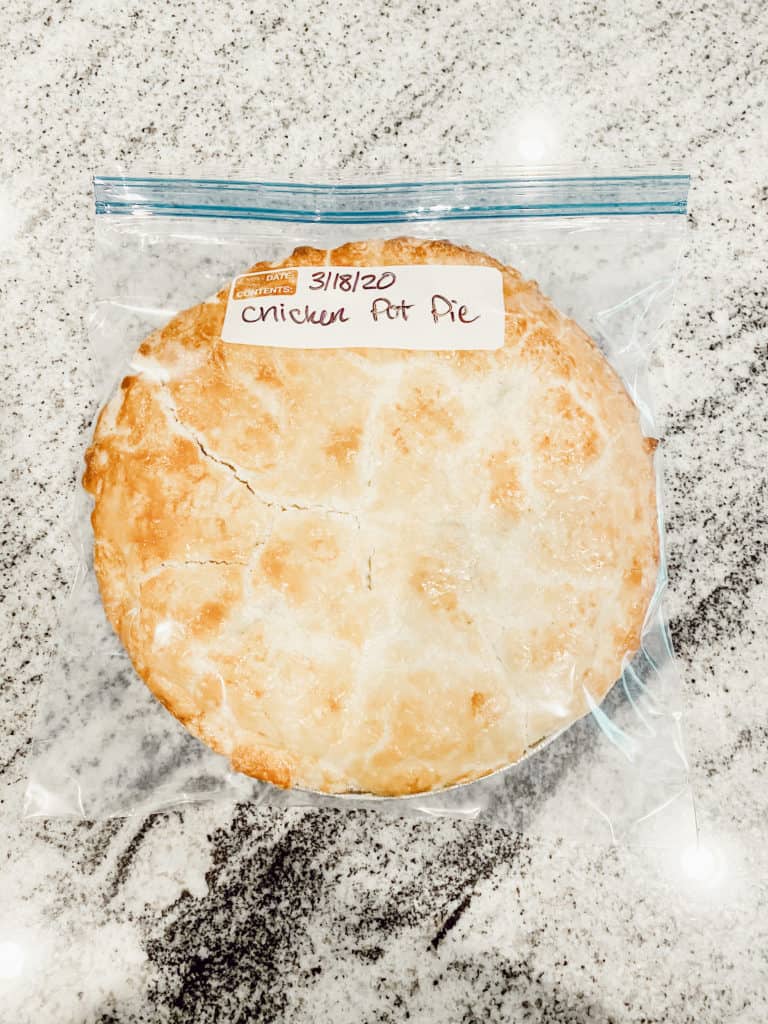 If you're ready to make this delicious freezer ready meal, then click here for the original chicken pot pie recipe!
3. Homemade Meat Pies
This is another one of my favorite recipes from The Pioneer Woman Cookbook. I don't think I have ever had a meat pie before trying this recipe, but I am so glad I took the risk and tried them out because they are so delicious!
Also, another perfect filling and comforting food choice!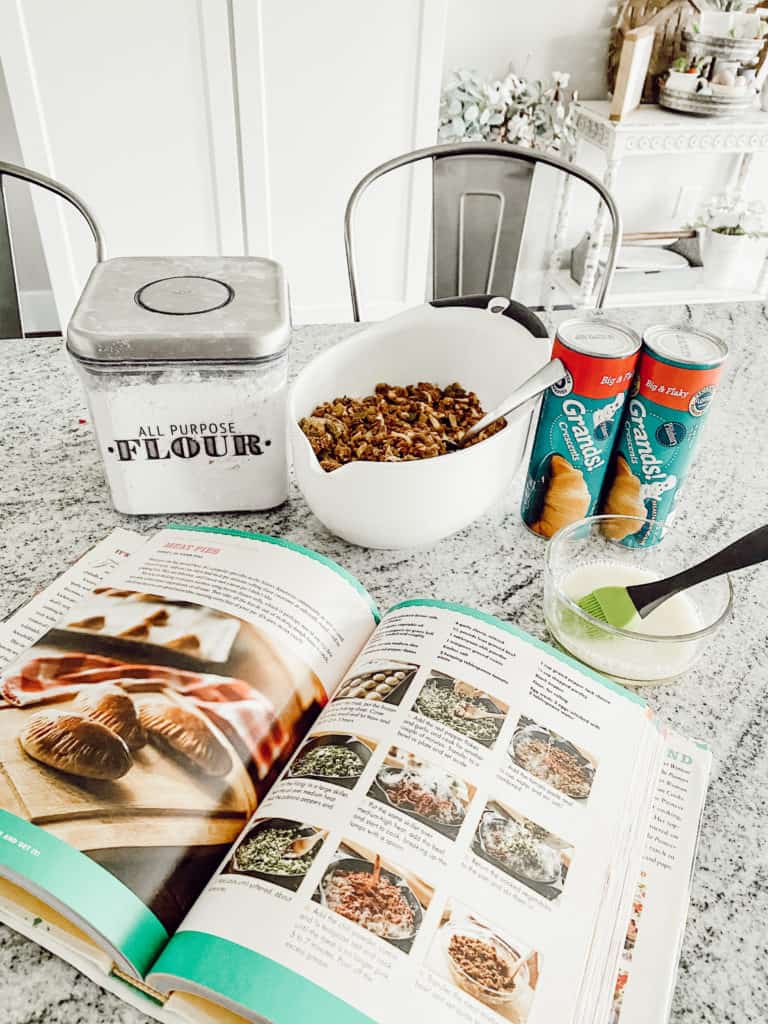 Again, this one takes a little work too, but it's not as time consuming as the chicken pot pie above. After you make your meat filling, you just place it into the dough and bake it and then you are done!
I like making these because they are handheld and the perfect size. You could also have one as a little snack too since they are smaller!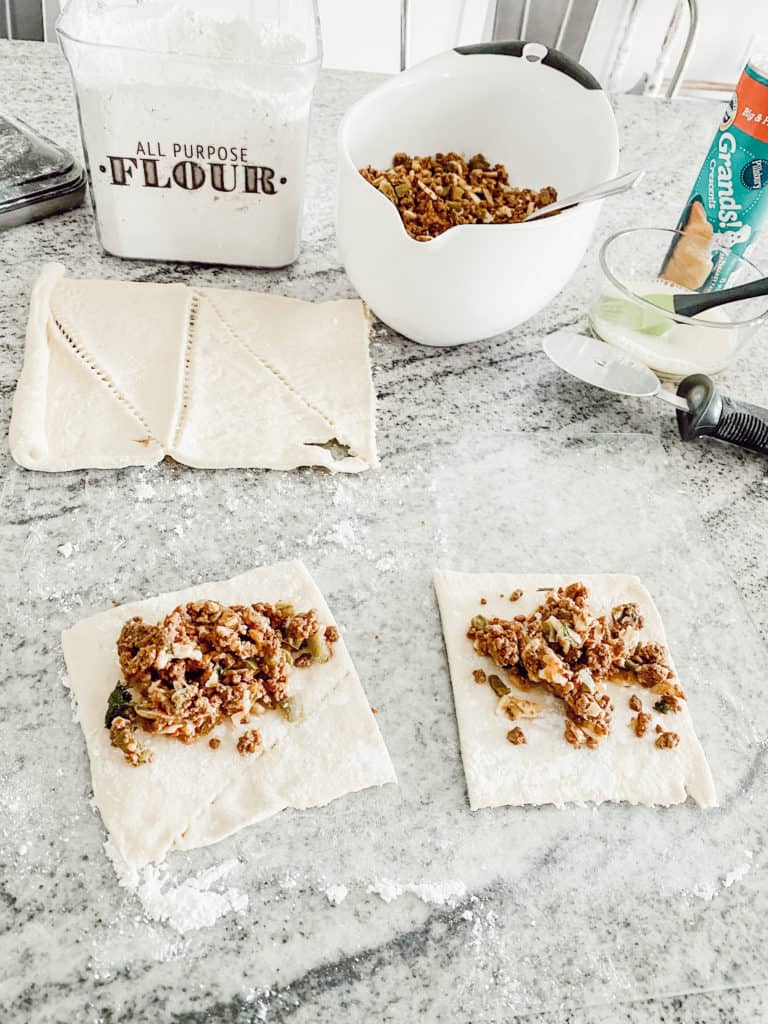 I can never find the brand of rolls that is recommended for this recipe in The Pioneer Woman's Cookbook (I think she uses a brand called Rhodes), but I used Grands Crescent dough and it worked out just fine!
I just rolled out two crescents sheets together, then cut it in half (see below). So I think any kind of dinner roll dough would work just fine for this recipe.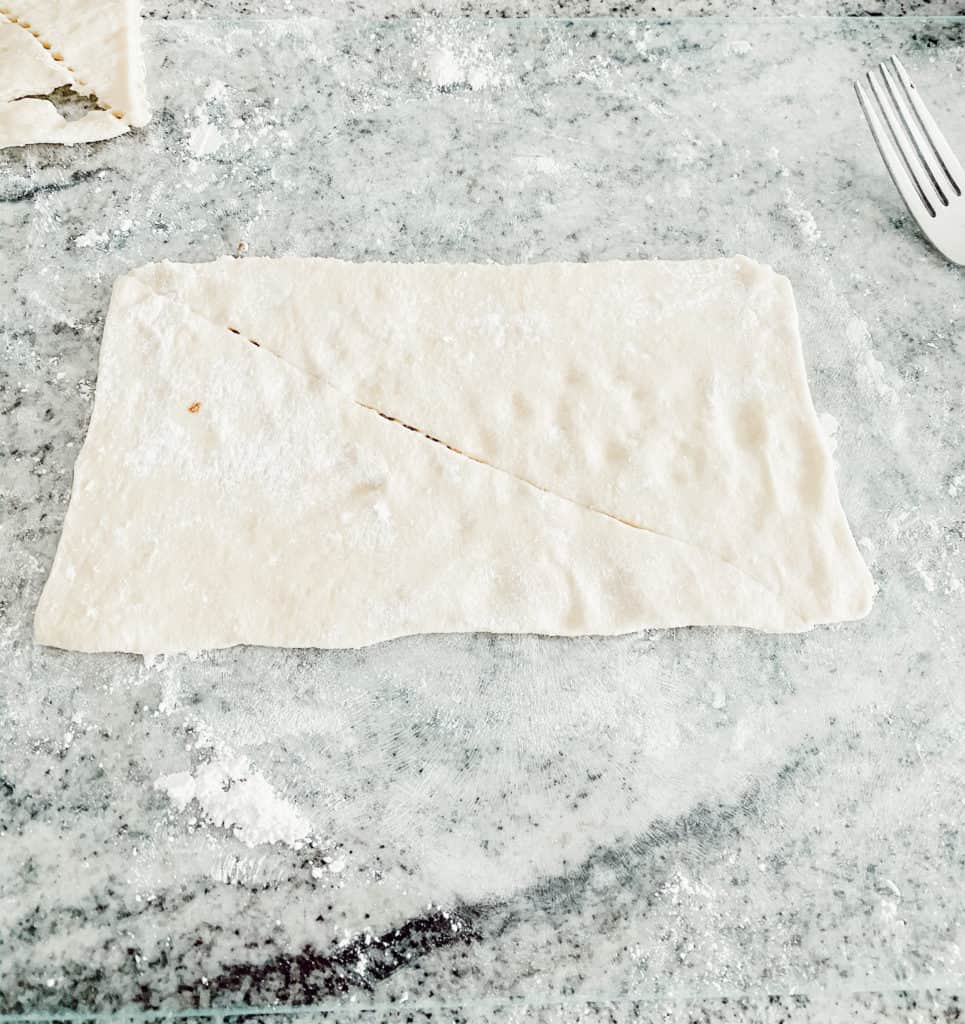 I like serving a few for dinner with a side salad. You don't need anything fancy to go with it because these are pretty filling themselves!
And since they are smaller, they don't take up too much room in the freezer either which is another plus.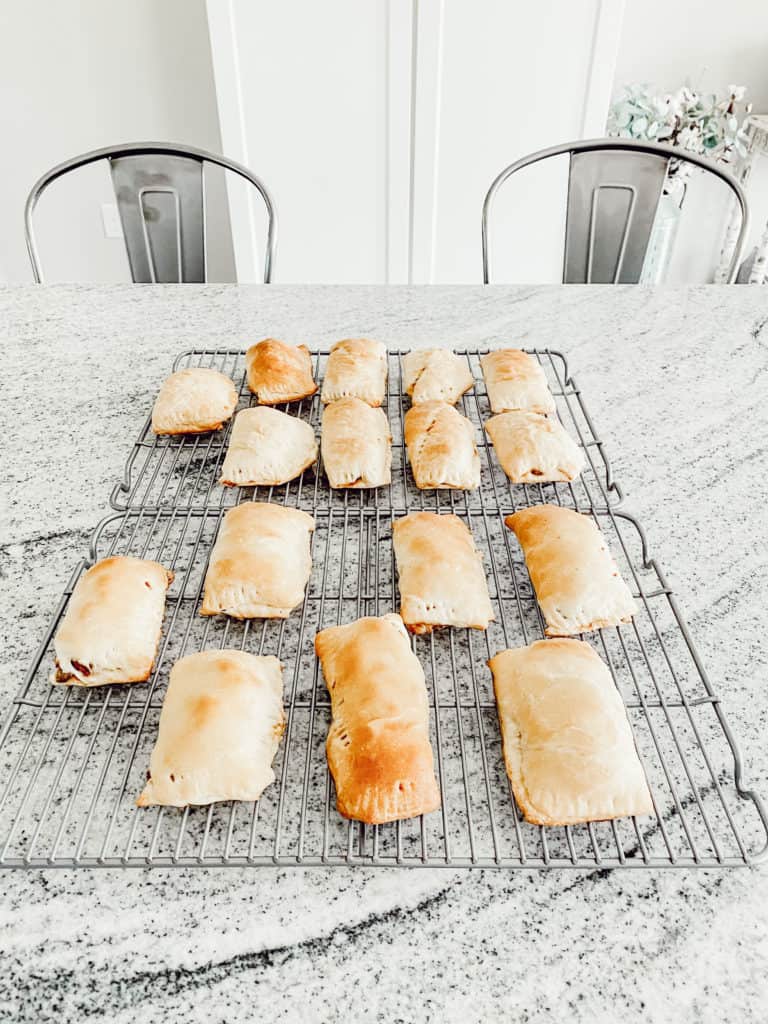 My meat pies aren't as pretty as The Pioneer Woman's of course, but they sure are tasty!
Well, I hope you guys enjoyed my list of my top three homemade freezer meals. I would love to know if y'all try one out and what you think about it!
I am super happy to have a freezer stock full of delicious meals now. And now I don't have to worry about going to the grocery store so frequently during all this craziness too!
Stay safe my friends and thanks so much for stopping by!