Oh look! Another Starbucks Copycat recipe y'all! I am on a roll this year! But, in all seriousness, if you miss the Gingerbread Starbucks Latte they used to have in store, I have some good news for you! Today, I am sharing a copycat Gingerbread Latte Starbucks Recipe that tastes just like it!
You don't have to go to a coffee shop to create this festive drink during the holiday season! Make them at home with me! I'm telling you, my Nespresso machine is the best thing I have ever bought. I love recreating all the coffee drinks with festive flavors at home.
It doesn't cost me much money or time at all and I can make enough for friends and family too. I'm telling you, if you've been on the fence about an espresso machine, you definitely need one!
Especially if you love coffee drinks as much as I do! That way you can enjoy barista styled drinks like this in the comfort of your own home! Keep on reading for my full recipe card below!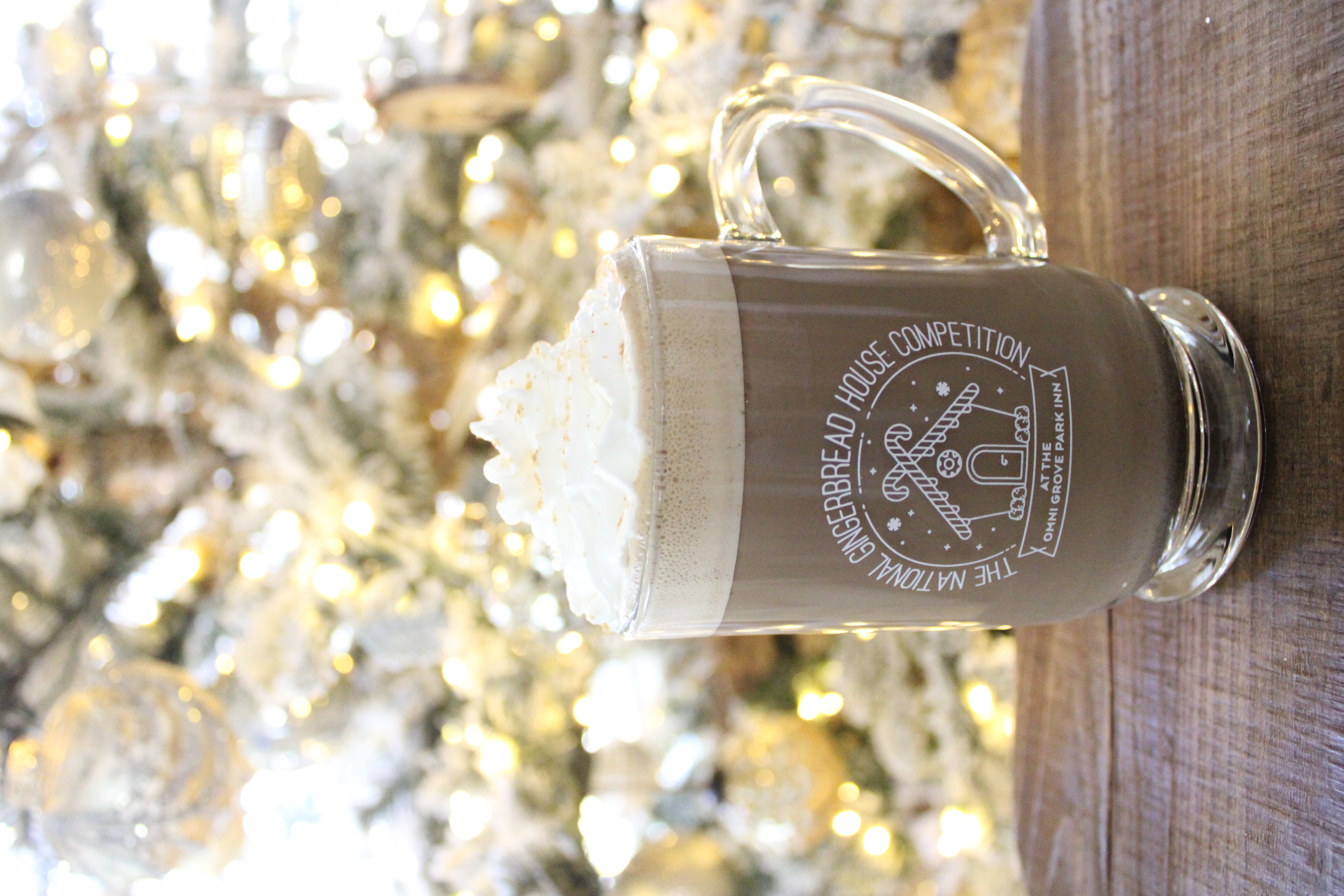 This post also contains affiliate links, which means I make a small commission off anything you purchase through here, at no additional cost to you. Please read my full disclosure policy for more details.
This post is also apart of our monthly Cozy Creative Collaborative group. We are sharing all kinds of gingerbread goodness this month so be sure to check out all these lovely ladies and their posts below too!
How to Make a Gingerbread Christmas Tree Decoration by Eleanor Rose Home Blog
Homemade Gingerbread Syrup by Our Tiny Nest Blog
Gingerbread House Holiday Decor by The Tattered Pew Blog
Ingredients Needed For Gingerbread Latte
I love how all these ingredients can easily be bought at your local grocery store. No need for a complicated list, these are all super common ingredients listed here!
For the Homemade Gingerbread Syrup:
¼ cup lightly-packed brown sugar
½ cup granulated sugar
¾ cup water
2 tablespoons sweet molasses
1 teaspoon ground ginger
½ teaspoon ground cinnamon
1 teaspoon vanilla extract (I used my homemade vanilla extract for this)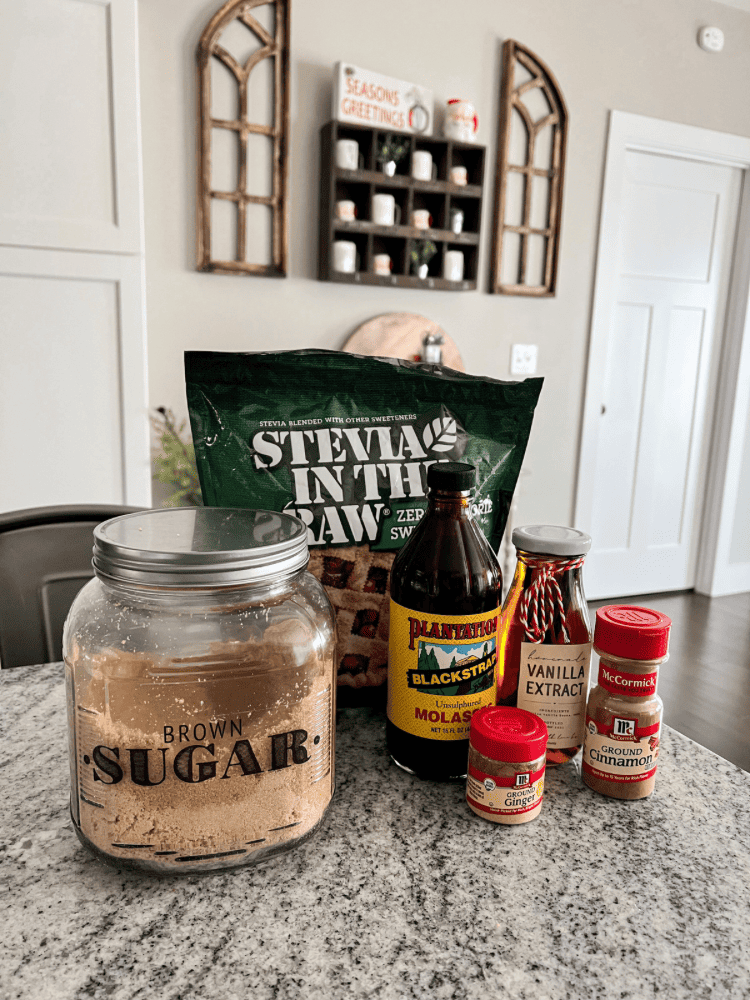 For the Gingerbread Latte:
2 tablespoons homemade gingerbread syrup
1 shot Starbucks Holiday Blend by Nespresso
1 cup of your favorite milk (whole milk seems to froth up the best in my opinion)
Whipped cream and ground nutmeg to top (optional)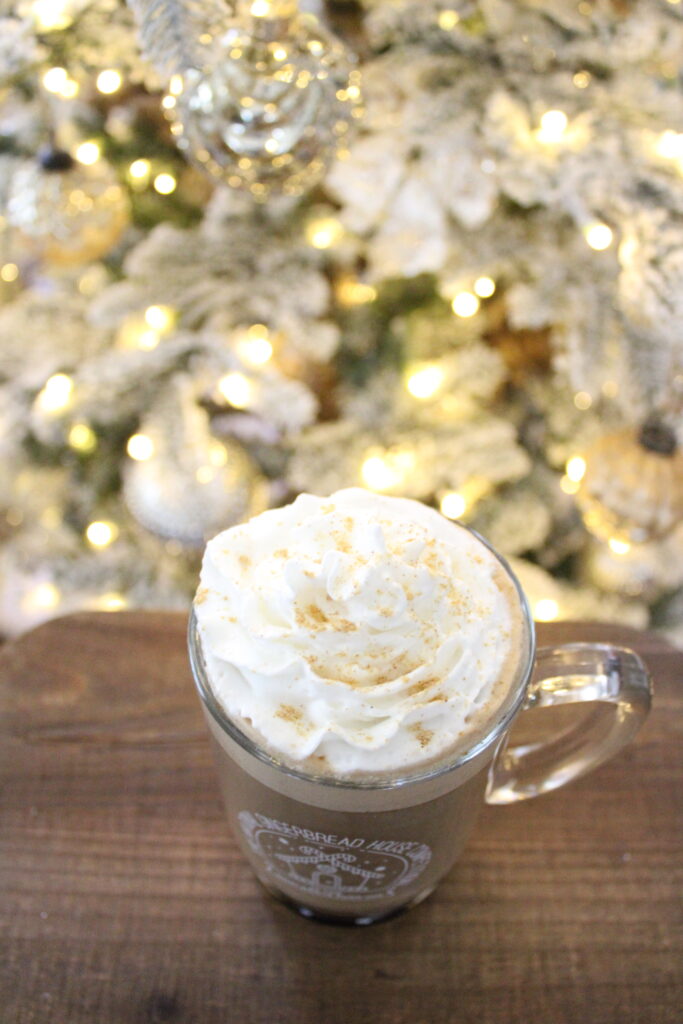 Equipment Needed to Make Gingerbread Latte
As I mentioned above, I am obsessed with my Nespresso Vertuo machine. I think it is definitely a necessity, especially if you want to make your own coffee recipes at home. Instant espresso just isn't the same thing.
Espresso shots brewed by your machine is what is best for recipes like this. If you don't have an espresso machine, you can use some strong coffee or a french press instead for this recipe.
Although, it definitely tastes better with actual espresso! So like I said above, coffee lovers, you definitely need a Nespresso machine! It's the easiest way to make tasty drinks at home!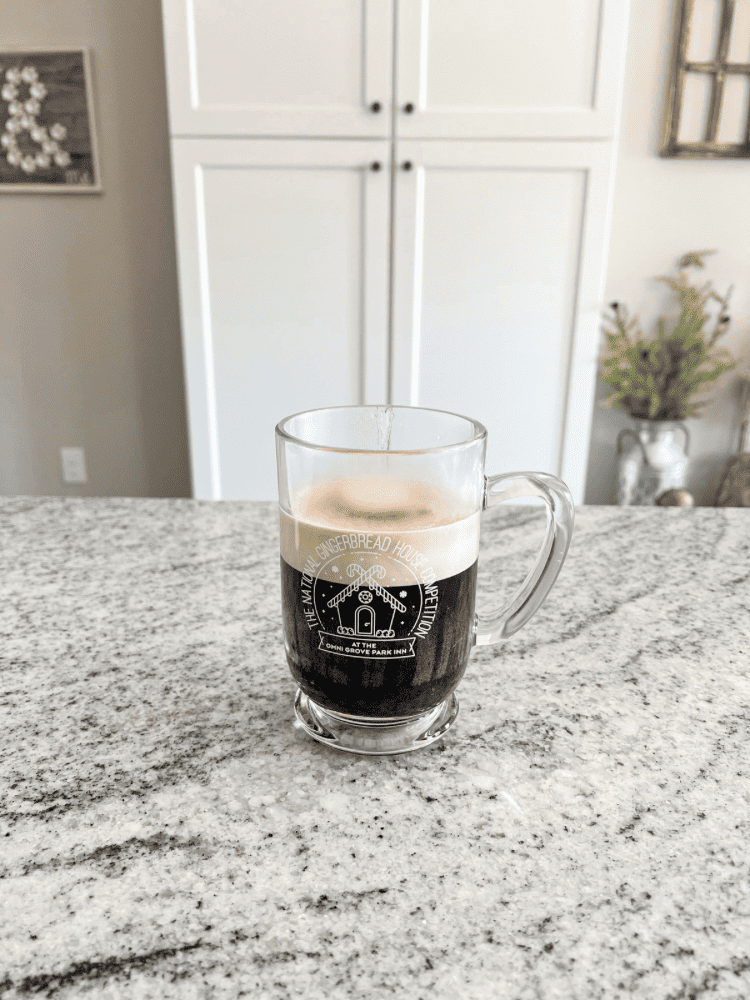 You also need a milk frother as well. My nespresso machine came with one, but if you don't have one, you can easily order a handheld frother off of Amazon. Having frothed milk is a must when making espresso drinks like this at home!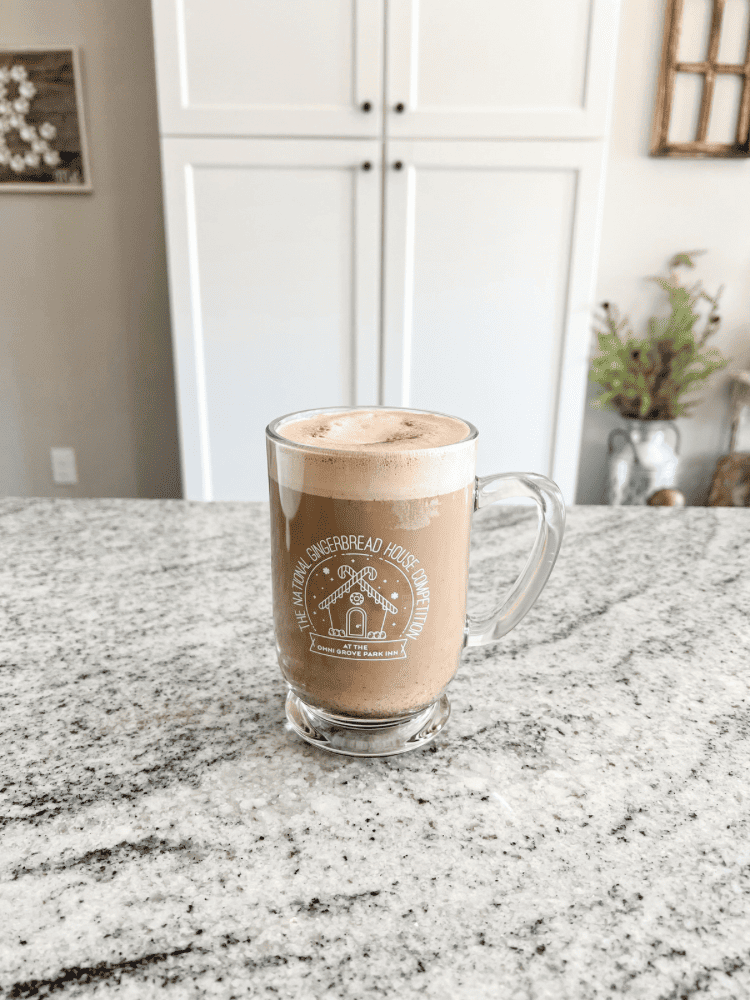 And, as I mentioned above too, this recipe works best with the Starbucks Holiday Blend Nespresso pods. They can be a little tricky to find, but Target carries them. And you better believe I ordered myself a huge multi pack of them to keep me well stocked this holiday season! You can also order them directly from Starbucks website too. I will link them for you below!
Directions For Making The Gingerbread Syrup
To make your own gingerbread syrup for this recipe, you need to combine all the ingredients listed above in a medium saucepan. Over medium heat, bring it up to boil, and then let simmer for 5 minutes. Or until it becomes more of a syrup like consistency.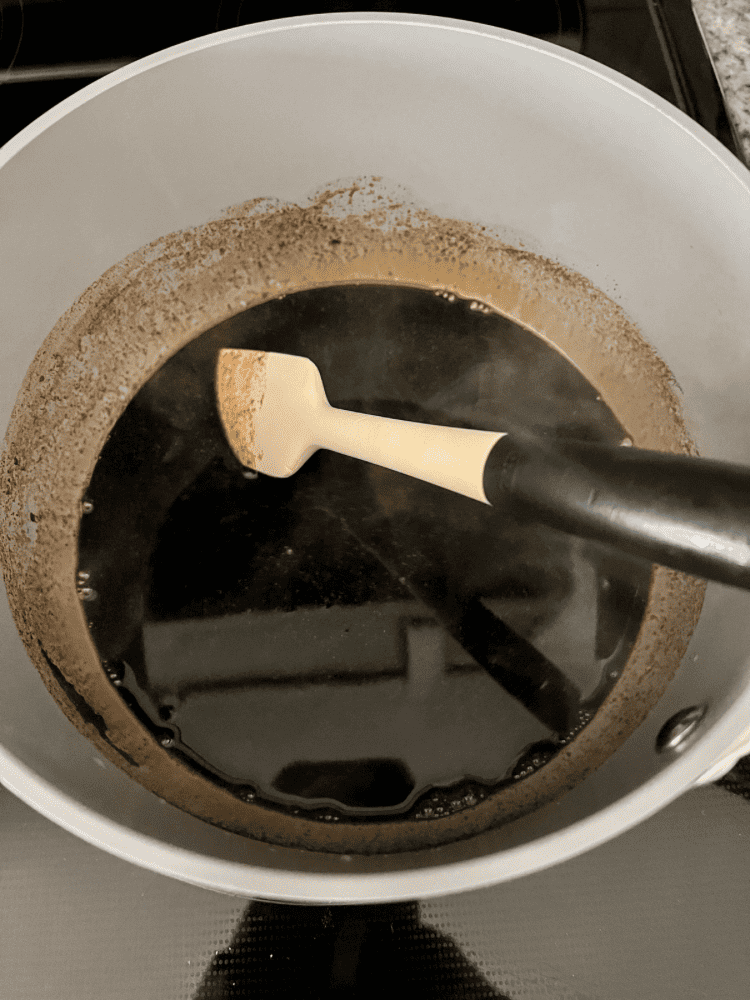 Then, pour this gingerbread latte syrup in a mason jar or glass container that can easily be stored in the fridge for later use. This gingerbread simple syrup recipe makes quite a bit considering you are only using two tablespoons of it per latte! I just love having leftovers, don't you?!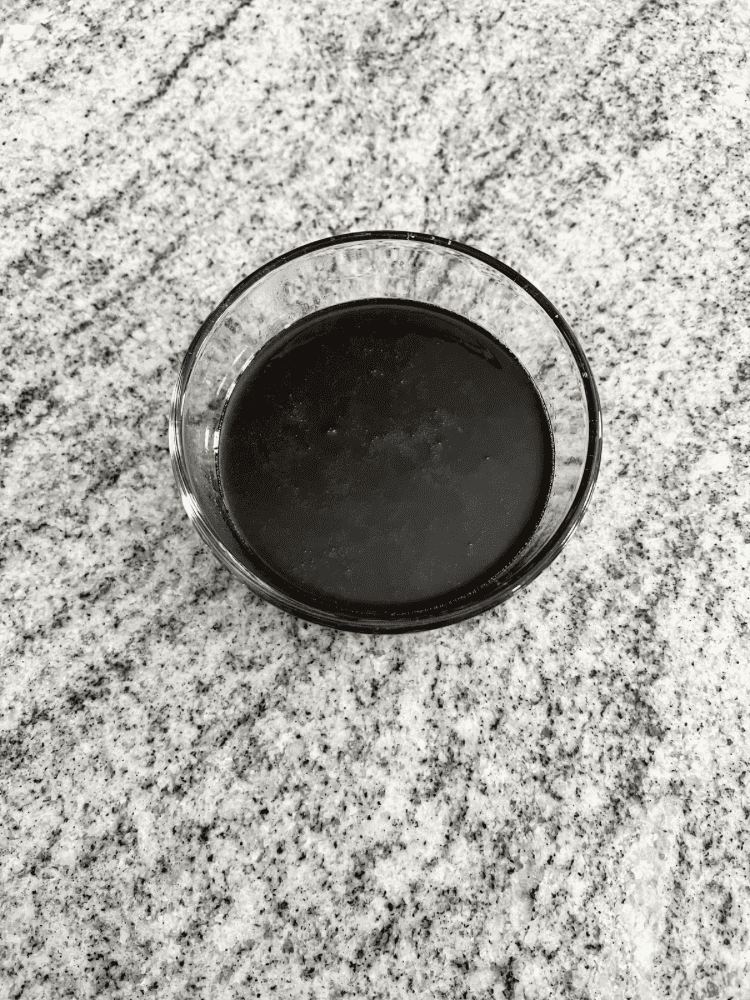 Instructions For Making The Latte
Now that you have your homemade syrup made and ready to go, you can now make your latte! Making the syrup is the most time consuming part of this recipe, the rest is super easy! So get your Nespresso machine all ready to go and add 2 tablespoons of syrup into your mug.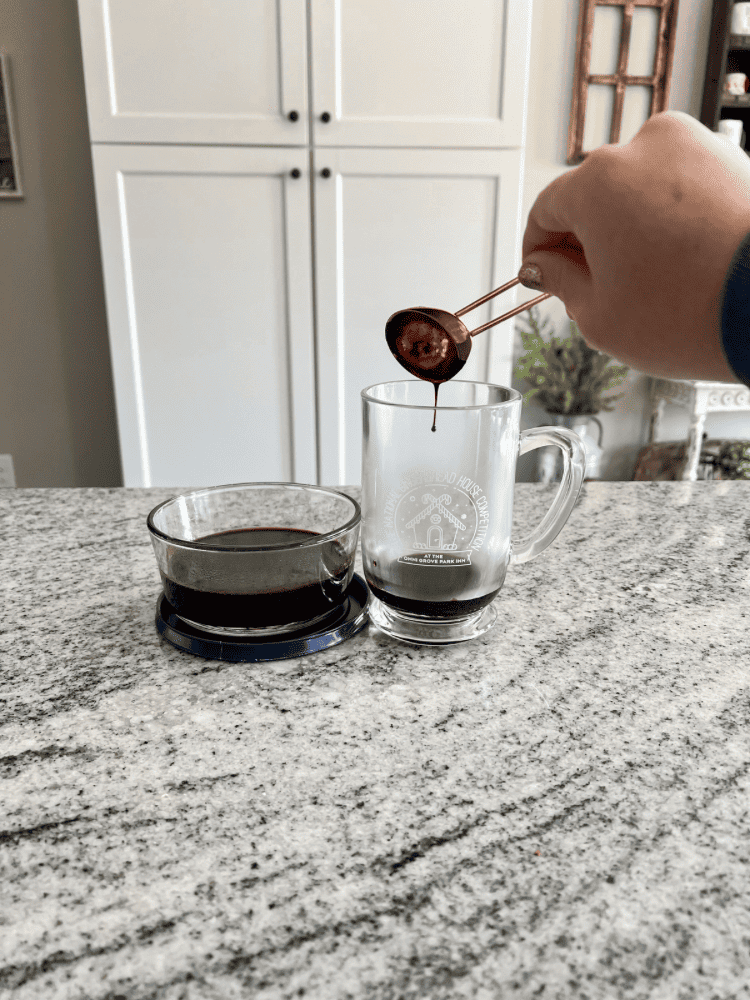 Place mug under machine and brew a shot of espresso into it. While your espresso is brewing, make your frothed milk. Pour one cup of milk (almond milk, oat milk, and coconut milk can work for this recipe too) into your frother.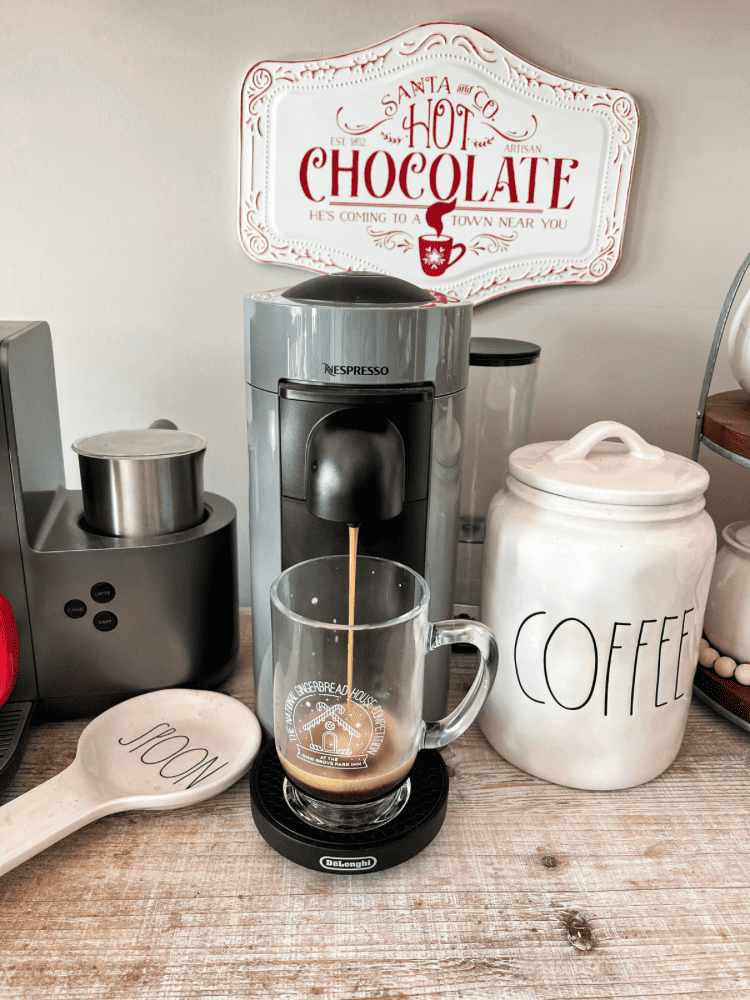 Once it is done, pour steamed milk on top of brewed espresso. If desired, top with whipped cream and a dash of nutmeg!
Enjoy Your Gingerbread Latte
I hope you liked this homemade gingerbread latte recipe, and if you tried it out, let me know below! It really is such an easy recipe, and tastes just like Starbucks! It's the perfect coffee drink, filled with warm spices, but made with such simple ingredients too! If you love the classic gingerbread flavor, you will love this recipe too!
Enjoy this yummy holiday drink while listening to your favorite Christmas music playing in the background! It's a perfect warm, comfort drink on a cold winter day! And it will definitely get you in the holiday spirit too! Have fun creating this Copycat Starbucks Gingerbread Latte Recipe yourself too!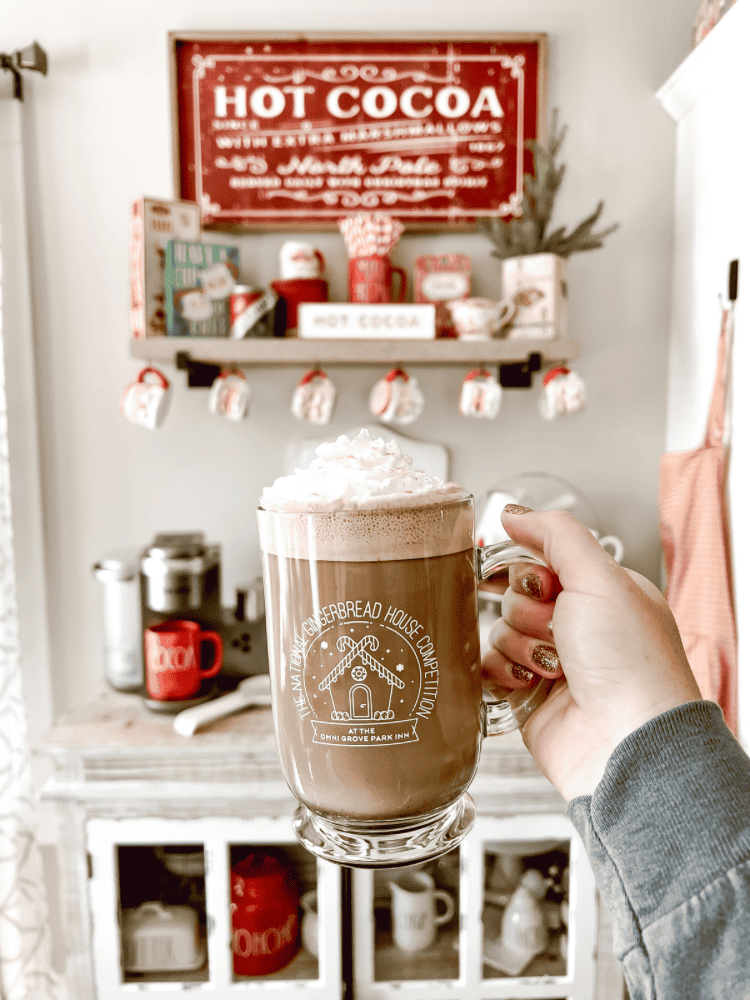 And if you're looking for some more Copycat version of Starbucks recipes, I have you covered! I will link them all below for you!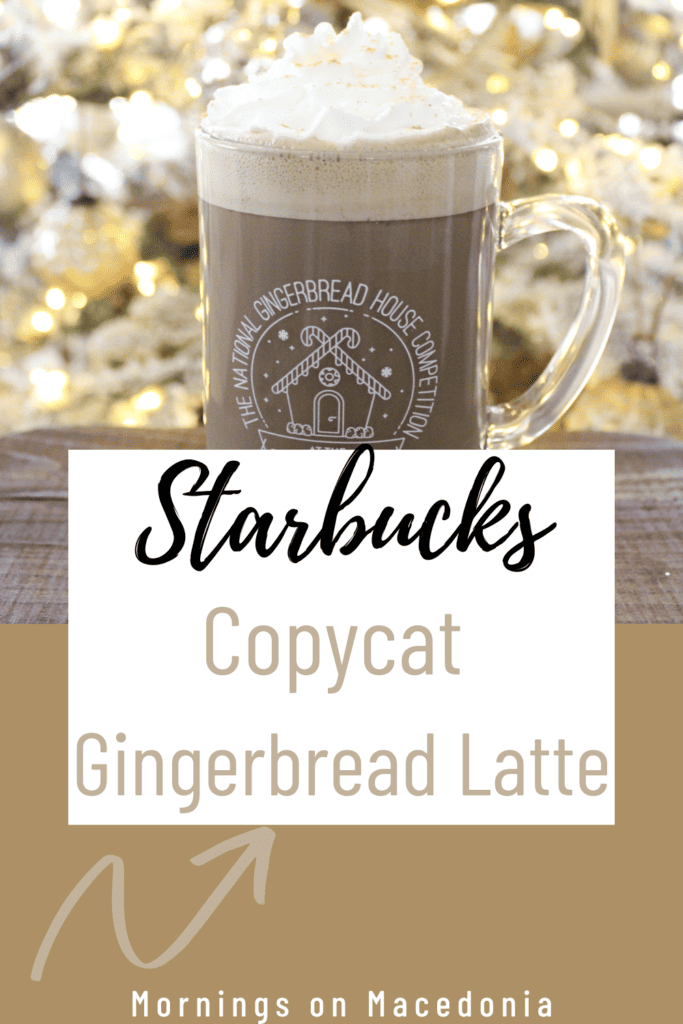 Copycat Gingerbread Latte Starbucks Recipe
Ingredients
For The Homemade Gingerbread Syrup:
1/4

cup

lightly packed brown sugar

1/2

cup

granulated sugar

3/4

cup

water

2

tbsp

molasses

1

tsp

ground ginger

1/2

tsp

ground cinnamon

1

tsp

vanilla extract
For The Gingerbread Latte:
2

tbsp

homemade gingerbread syrup

1

shot

Starbucks Holiday Blend by Nespresso

1

cup

milk

whipped cream

optional

ground nutmeg

optional
Instructions
For The Homemade Gingerbread Syrup:
In a small saucepan, combine all the syrup ingredients listed above. Stir until just combined.

Bring up to a boil and then reduce heat to let simmer for 5 minutes. Stir occasionally.

Transfer syrup to a jar and place in refrigerator until ready to use. Be sure to shake the jar well before adding any syrup into your latte too!
For The Gingerbread Latte:
Add two tablespoons of gingerbread syrup into your mug. Brew 1 pod of Starbucks Holiday Blend into the mug. Stir together.

Froth your milk of choice and then pour it into the espresso with syrup.

If desired, top with whipped cream and a sprinkle of nutmeg! Enjoy!