Since it is almost Thanksgiving time here, I thought I would share with you all one of my most favorites desserts for the season. I make these pumpkin pie bars with maple cinnamon whipped cream every year and they are always a big hit!
I have always loved pies, but I feel like a pie doesn't go a long enough way. And especially if you have a big family, then a pie just doesn't last too long.
Also, I am all about leftovers, even when it comes to desserts too! So that's why I like to make pumpkin pie bars instead of pie. They last a little bit longer and even taste better in my opinion!
And if you missed it last year, be sure to check out my other favorite Thanksgiving dessert recipe- Pecan Pie Bars!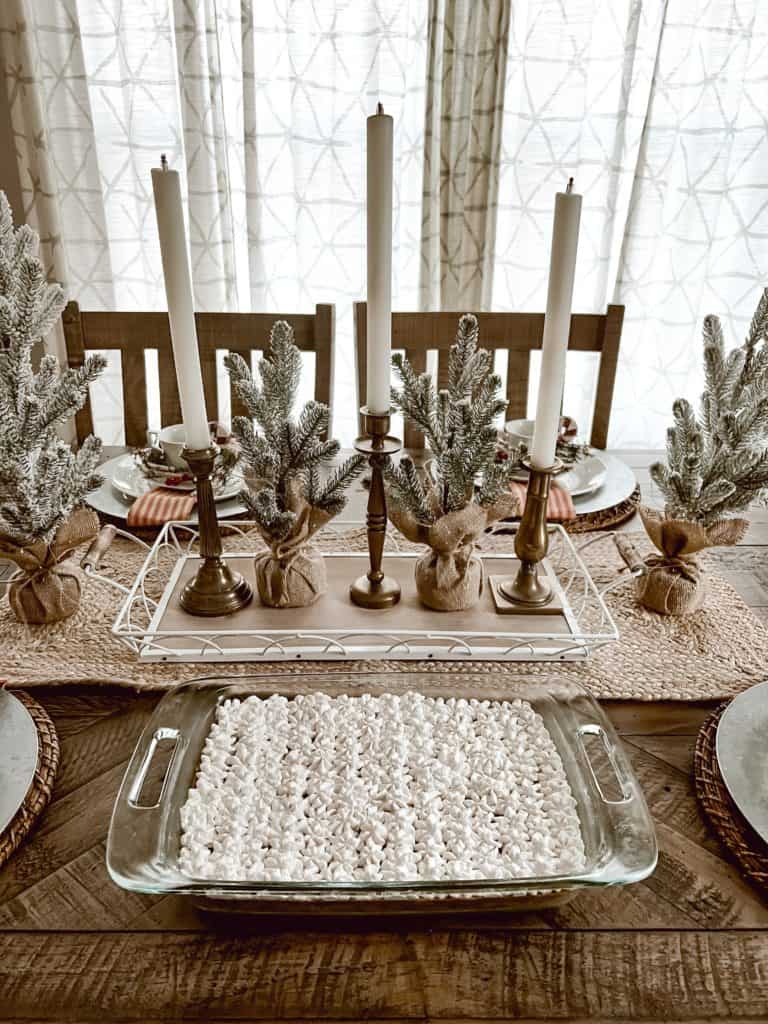 This post contains affiliate links. Click here to read my disclosure policy.
Making the Shortbread Crust
These pumpkin pie bars are originally from Willow Bird Baking's Blog. But I have tweaked a few things from the original recipe. Mainly the fact that I double the recipe.
The original recipe only calls for an 8 x 8 baking dish. But as I mentioned above, I love having extra! So I increased the ingredients to make it into a 9 x 13 baking dish instead.
Also, this recipe is divided up into three steps, but they are all super simple to do!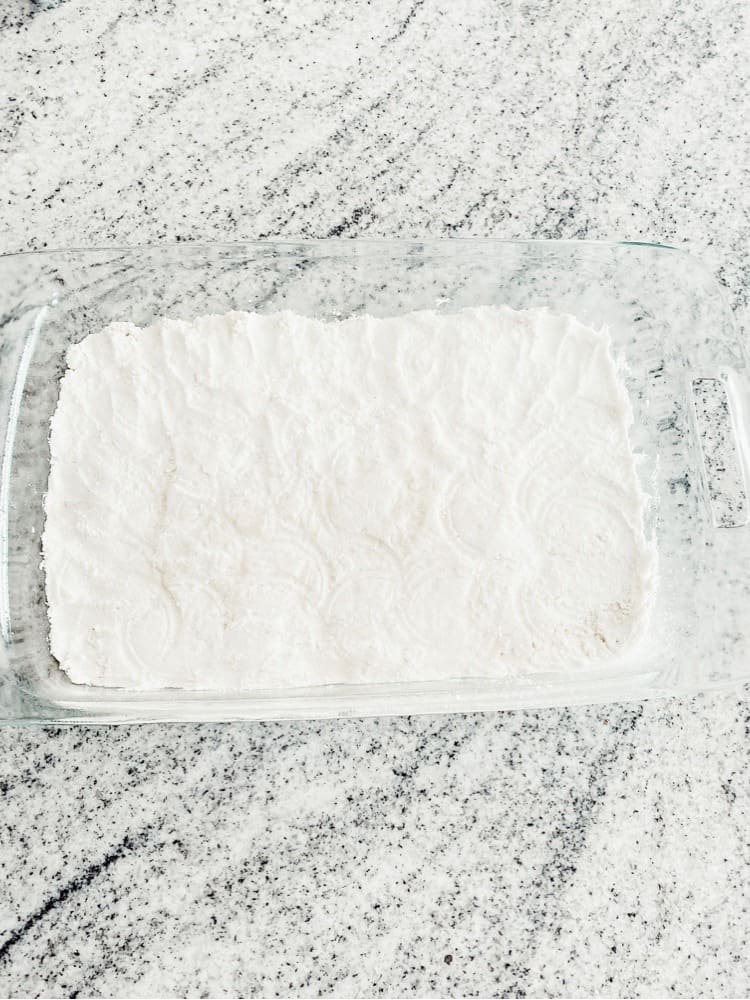 The first part is to make your shortbread crust. Which in my opinion again, is the best part of this recipe and what makes it even better than just regular pie.
The shortbread crust is thick and tastes just like a shortbread cookie, which I also love! You need a food processor, or in my case a Ninja Blender since I don't have a food processor.
I have mentioned this before in my previous recipes, but I always use my Ninja because it has a pulse option too, just like a food processor!

But anyways, you pulse all the shortbread crust ingredients in the food processor/blender until they are fully incorporated.
Then, you press it into a greased 9 x 13 baking dish using your hands. I have also found that using a flat bottom glass works really well for this part too.
Then, throw it in a preheated oven at 350 degrees for about 25 minutes or until a nice golden brown.
Make the Pumpkin Pie Filling
The next step to these pumpkin pie bars are to make the filling to go on top of the crust. Simply, grab two bowls, one for the wet ingredients and one for the dry ingredients, and mix away!
You can do this step while the shortbread crust bakes.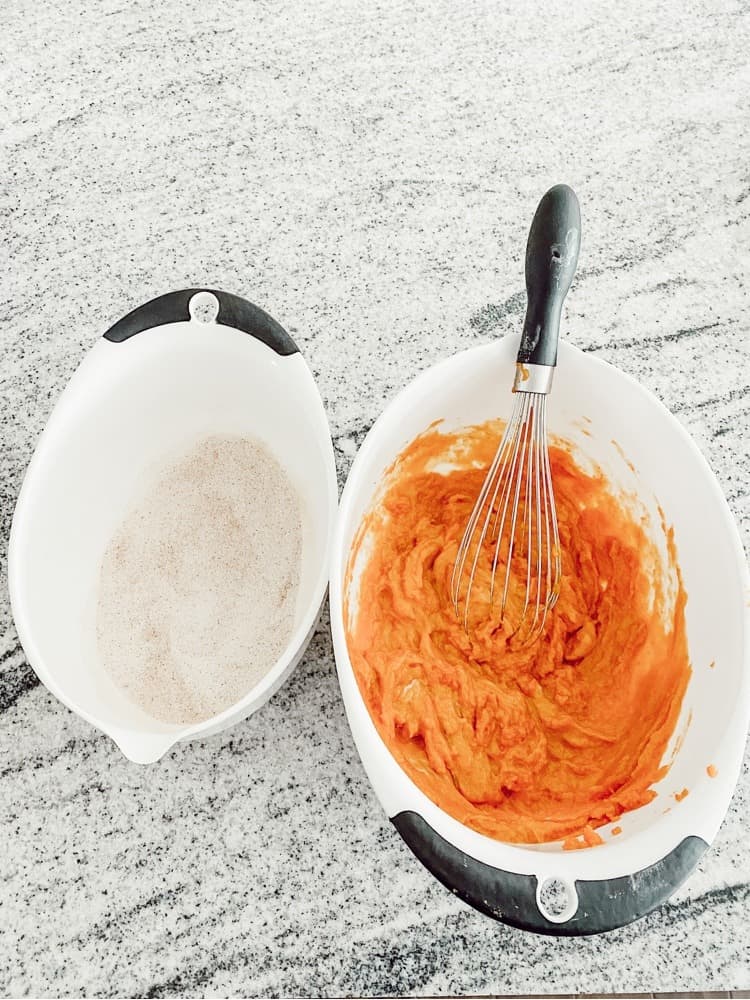 Once you have both your wet and dry ingredients mixed, add the dry ingredients into the wet ingredients mixing bowl. Then, mix well until fully incorporated.
After you have it all mixed, pour on top of the cooked shortbread crust.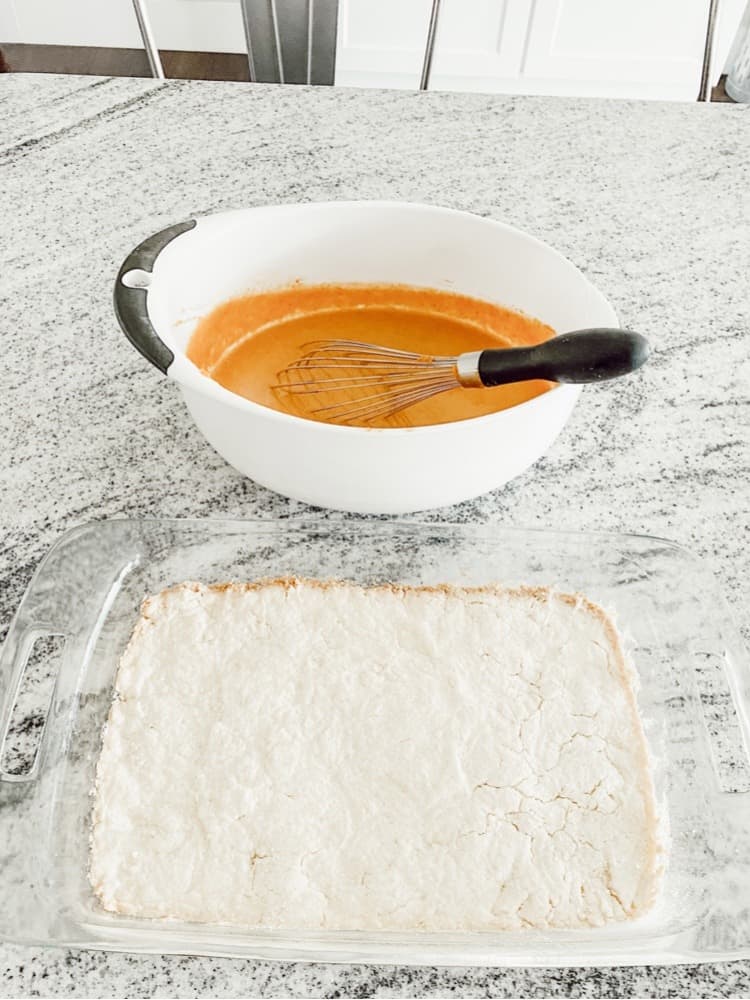 Bake the Pumpkin Pie Bars
After you have poured the pumpkin pie filling onto the crust, throw it back in the oven for another 35 minutes or so. You'll notice a significant change in color once it's done. Looks more like pumpkin pie now!
Also, let the bars cool throughly before attempting to add the whipped topping. If you add the topping too soon, it will just melt off.
I like to chill mine completely overnight, but you can also just chill it for 2 hours if you're in a time crunch!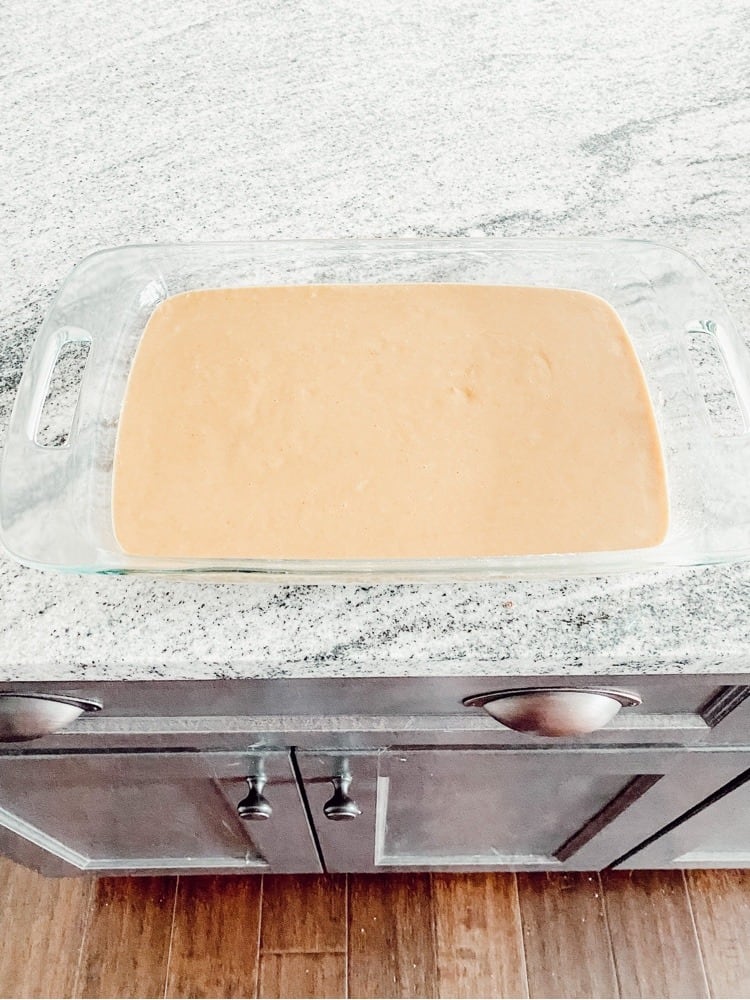 Make the Maple Cinnamon Whipped Cream
Now, here is the very last step to these delicious pumpkin pie bars! Making the maple cinnamon whipped cream is my favorite because it really elevates this dessert and brings it to the next level!
I had never had maple cinnamon whipped cream before, but man, does it compliment pumpkin flavor very well! And, I always have plenty leftover so I like to add it to my coffee too.
Makes for a delicious cup of coffee as well! To make it, just throw all the ingredients in the bowl of a stand mixer and beat until stiff peaks form.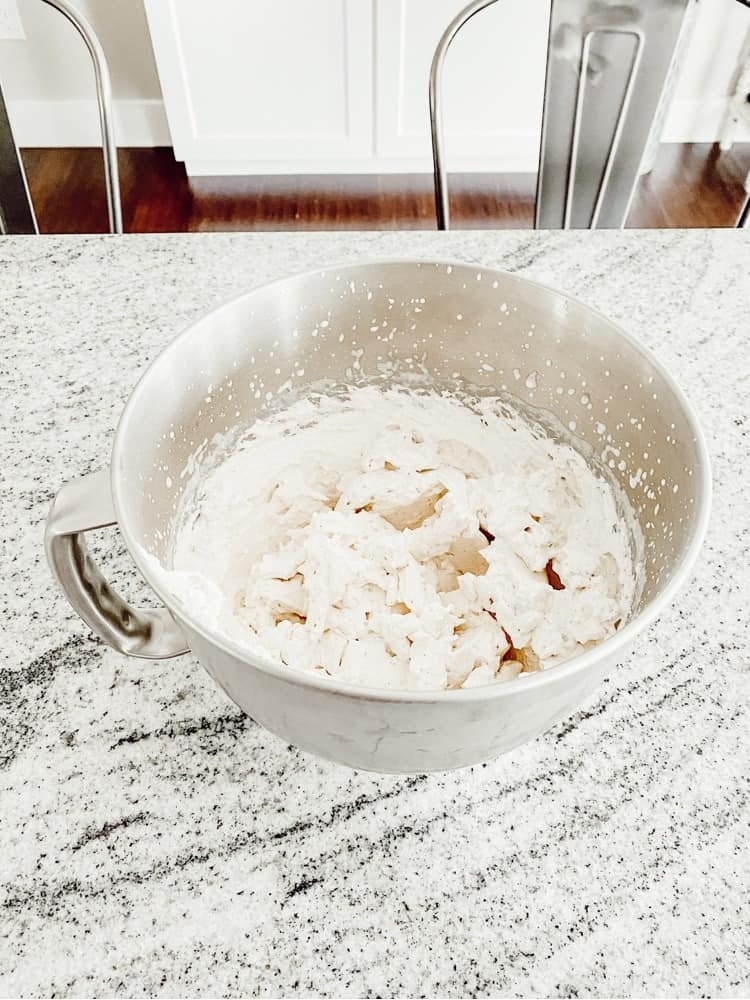 After you have the whipped cream all mixed up, you can then pipe it onto your pumpkin pie bars. You can either do it to each individual bar, or to the whole thing. I like to go ahead and pipe it on the whole thing.
That way, it looks pretty and presentable for Thanksgiving! But of course, you don't have to if you don't want to. I use a bakers decorating tool pictured below to make this process easier.
I will link some similar products below too in case you don't have one. If you do a lot of baking/decorating then I highly recommend them because it saves you so much time.
It's also much easier to use than piping bags.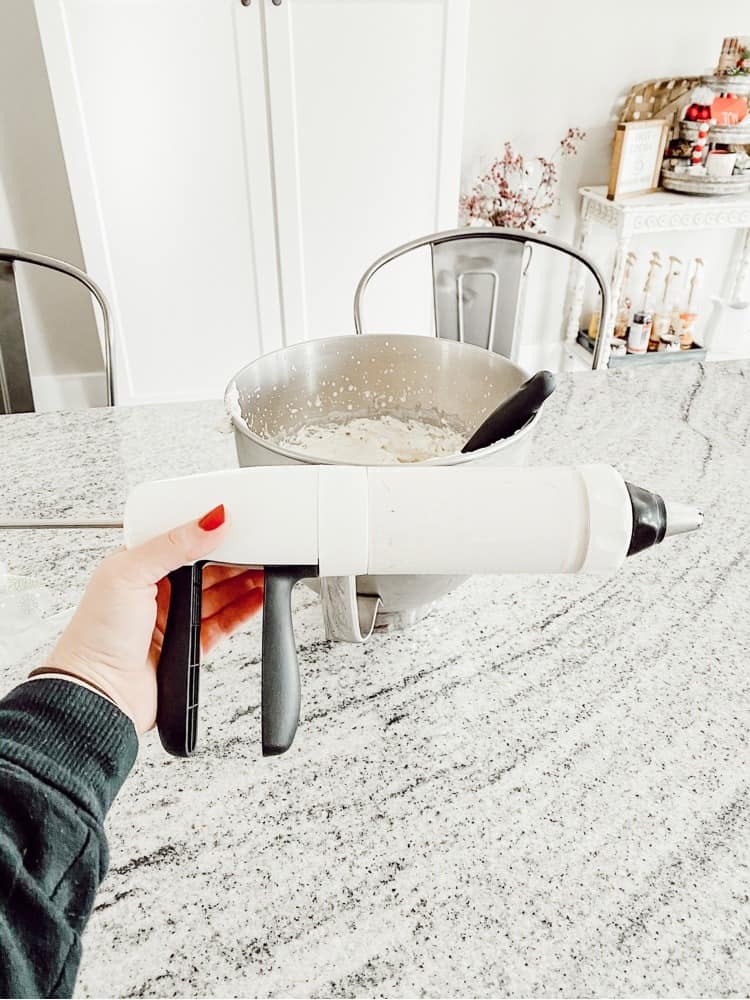 I always keep the leftovers in the fridge and enjoy them for several days after. I'm telling you, these pumpkin pie bars are definitely worth the work and you will love them much more than regular old pie!
Tell me, do you like pie or pie bars better?! I'd love to know your thoughts on this as well. And let me know if you make these for Thanksgiving (or any other time really) and how they turned out for you too!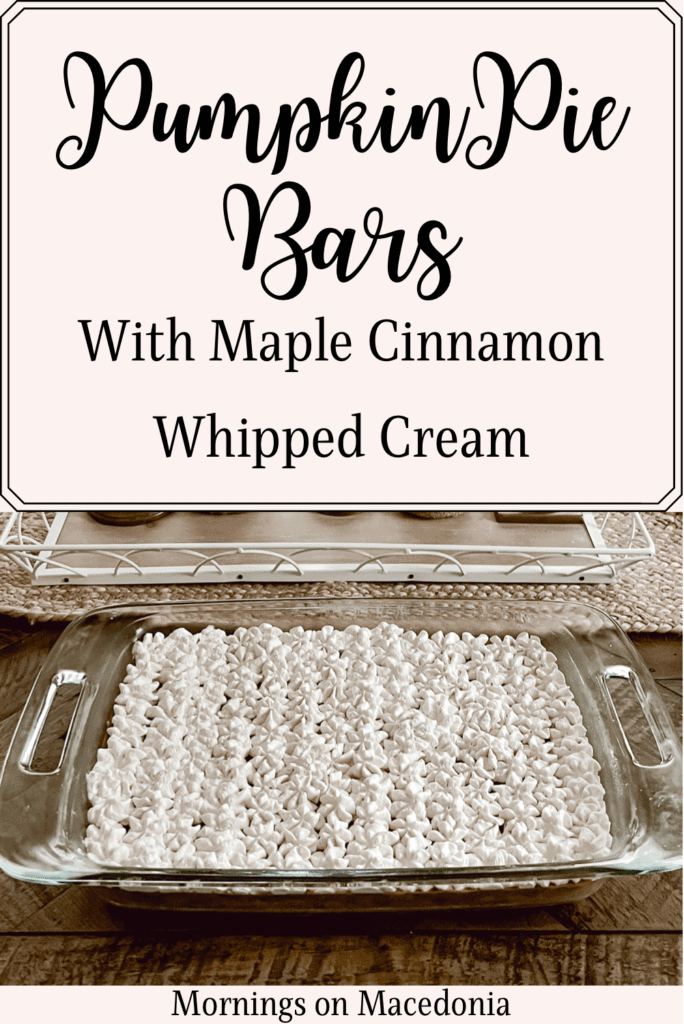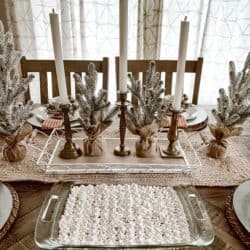 Pumpkin Pie Bars with Maple Cinnamon Whipped Cream
Ingredients
For the Shortbread Crust:
2

cup

all-purpose flour

1/2

cup

powdered sugar

1

pinch

salt

1

cup

butter
For the Pumpkin Pie Filling:
1/2

cup

granulated sugar

(plus the 4 tablespoons of sugar listed below too)

4

tbsp

granulated sugar

1

tsp

ground cinnamon

1/2

tsp

salt

1/2

tsp

ground ginger

1/4

tsp

ground cloves

2

eggs

lightly beaten

1

can

pumpkin puree

15 oz

1 1/2

cups

evaporated milk
For the Maple Cinnamon Whipped Cream:
2

cups

heavy whipping cream

1/2

cup

powdered sugar

1/2

tsp

cinnamon

1

tsp

maple extract
Instructions
For the Shortbread Crust:
Preheat oven to 350 degrees. Spray a glass 9 x 13 pan with non stick cooking spray.

Process the flour, powdered sugar, and salt together for a few seconds in a food processor.

Add in the cold butter and process again until fully incorporated.

Press mix into the greased glass baking pan. Use the bottom of a glass to press mixture down firmly.

Bake for 25 minutes or until golden brown.
For the Pumpkin Pie Filling:
In a small bowl, mix together sugar, cinnamon, salt, ginger, and cloves.

In a large bowl, combine eggs, pumpkins, and sugar mixture.

Gradually mix in evaporated milk.

Pour mixture onto prepared shortbread crust.

Bake for 32-35 minutes. And cool for at least 2 hours before serving. I place mine in the fridge overnight.
For the Maple Cinnamon Whipped Cream:
Once bars are completely cool, start making the whipped cream.

Combine heavy whipping cream, powdered sugar, cinnamon, and maple extract in the bowl of a stand mixer until stiff peaks form.

Pipe mixture on top of bars and enjoy!