Back towards the beginning of the year, we were able to score this incredible bar piece for our downstairs. You have heard me say before that we want to transform this area into a vintage inspired game room. This was actually one of my visions that I mentioned in my 2021 goals post. So when we stumbled across this bar while out antique hunting, we knew we had to have it for that area. Our mission is to keep things as vintage and authentic as we can for that space. This piece checked off all the things on our list so it was a great purchase for us. The only thing we had to do to it was restore the old bar top. I thought it would be fun to share with y'all just how easy restoring an old bar top can be!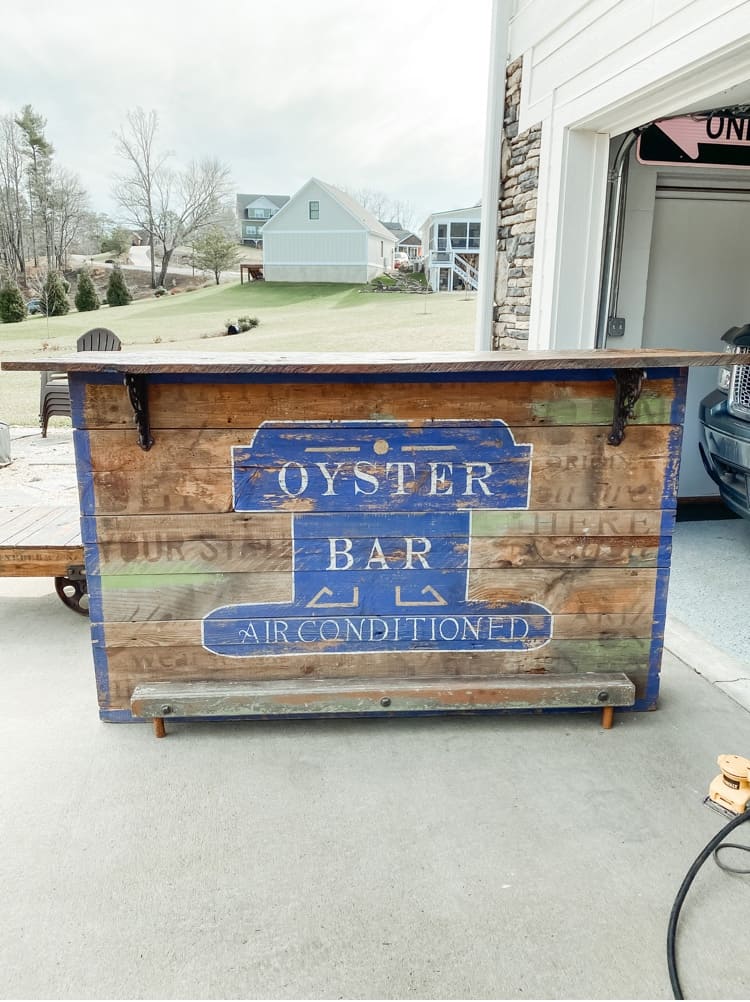 This post contains affiliate links. Click here to read my disclosure policy.
Background on the Bar
We ended up finding this beauty at one of our local antique stores, Antique Tobacco Barn. We frequently visit this place and have found some great pieces from it.
However, I will say that some of their pieces can be a little pricey, but they sure are unique! Just like this bar.
We haven't ever seen anything quite like it so we thought it would definitely be worth our money for sure.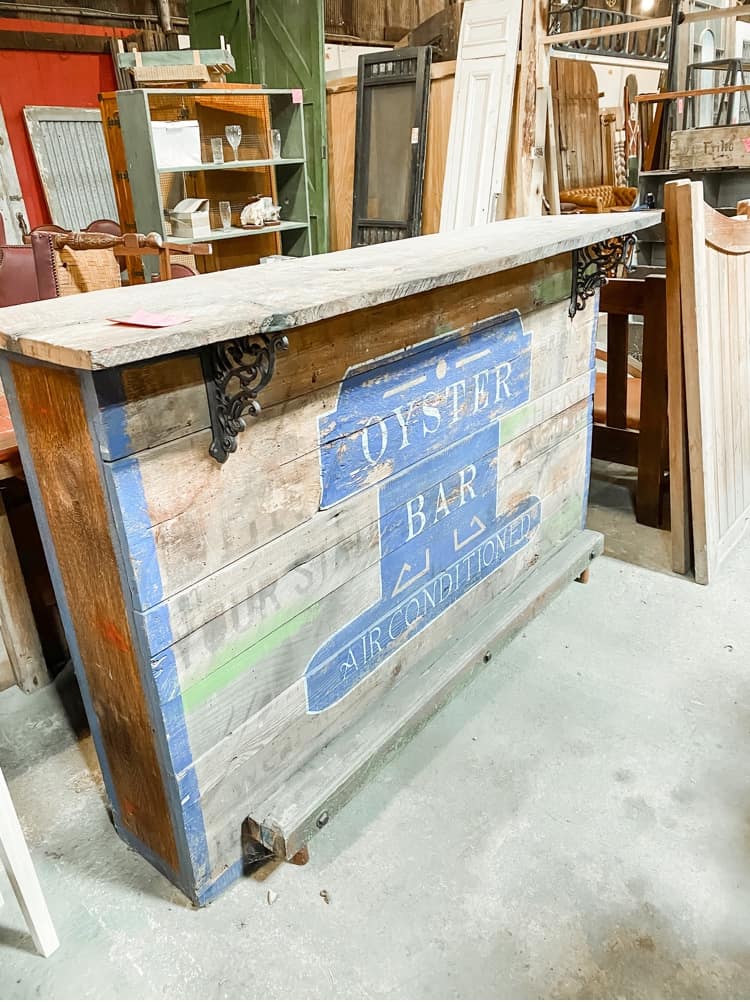 The cool thing was that this bar came directly out of an old seafood restaurant near the beach. It isn't a reproduction or anything like that.
So when you know more background on a piece like that, it does make it more valuable. And you can actually justify spending the money on it since you know no one else will have anything like that!
I do like to find good deals and not splurge too often, but when you see something like this, sometimes you just have to!
Sand the Bar Top Down
After lugging this big ol piece home (we did have to enlist my brother's help for this part), we were ready to start fixing it up!
Thankfully, the bar was in such great shape and didn't need too many things for improvement. This project ended up just taking us a couple of hours from start to finish.
The first thing we did was to take our electric sander and sand the bar top down a little.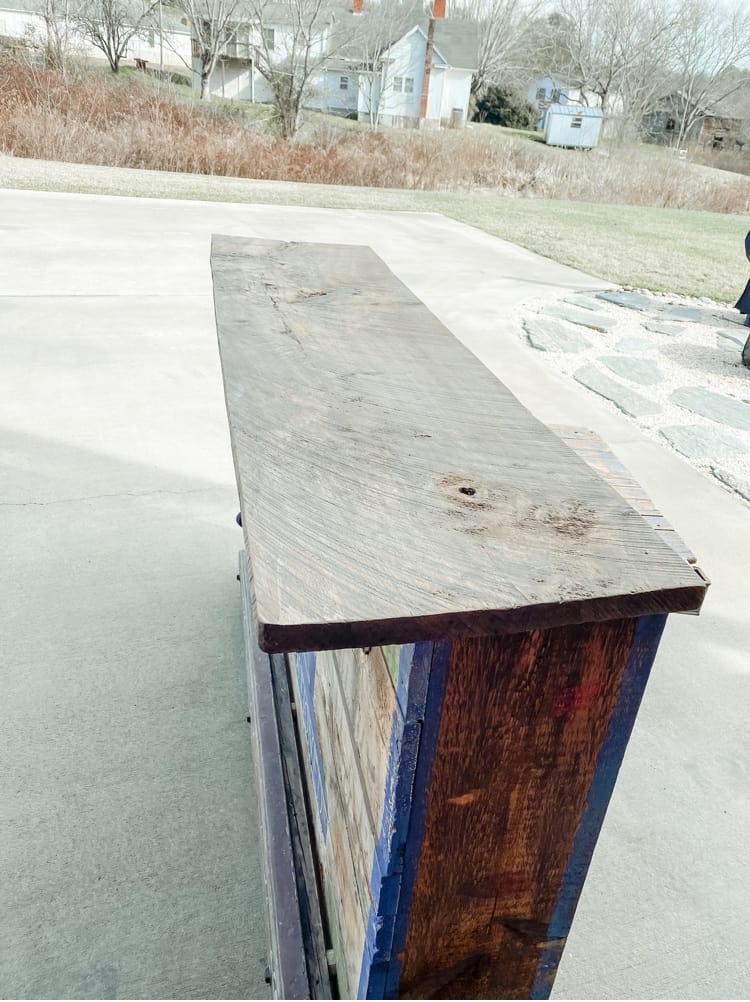 It didn't need too much sanding here, just a little bit. We wanted to get the surface of it nice and smooth before we applied the wood sealer.
If you aren't planning on actually using the bar to set drinks down on, then you don't necessarily have to do all this.
If it is just mainly for decoration, then it wouldn't be worth all your time to fix up the bar top.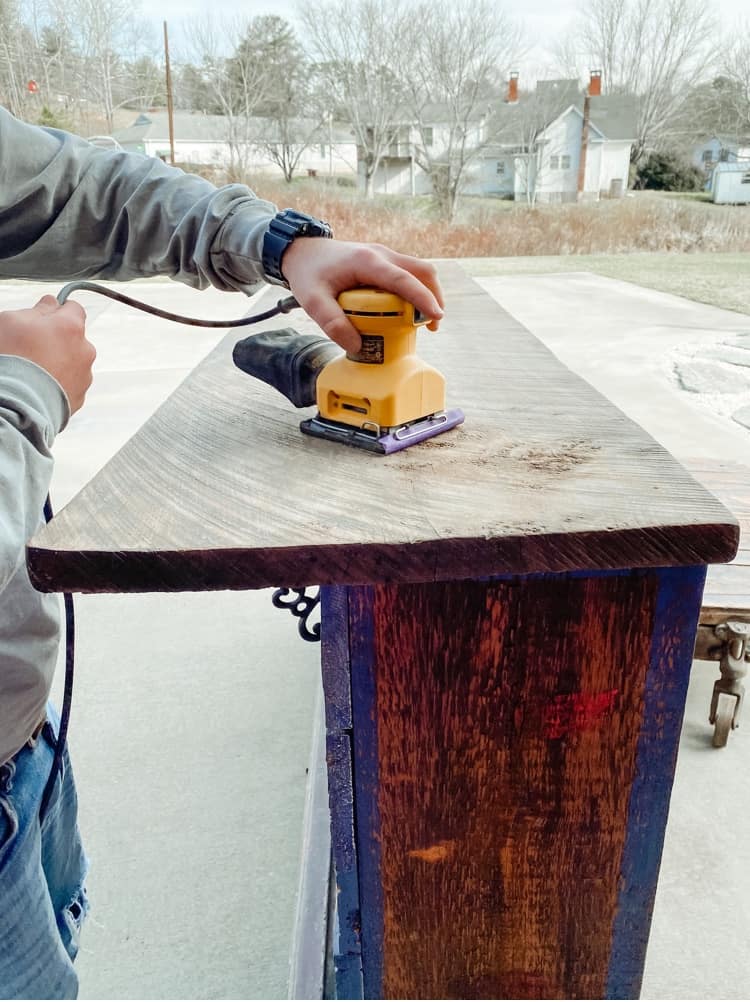 But like I stated earlier, our plan is to create a huge game room downstairs eventually. We would like to be able to have pool table and/or foosball table down there.
So it would be beneficial to have another place to set your drinks down on besides just a small coffee table.
You may also remember our railroad cart coffee table we restored a little while back too. This rustic piece is also located in our downstairs area so the bar goes very well with it too!
Apply the Wood Sealer
After we sanded the top down real good, we cleaned the top off really well. My hubby used his air compressor and blew off any extra debris and/or dust hanging around on it.
We wanted to have a nice, clean surface before applying the wood sealer on it.
Already, it was looking so good and new again! It's amazing how just a little TLC can really fix up an old piece of furniture like this.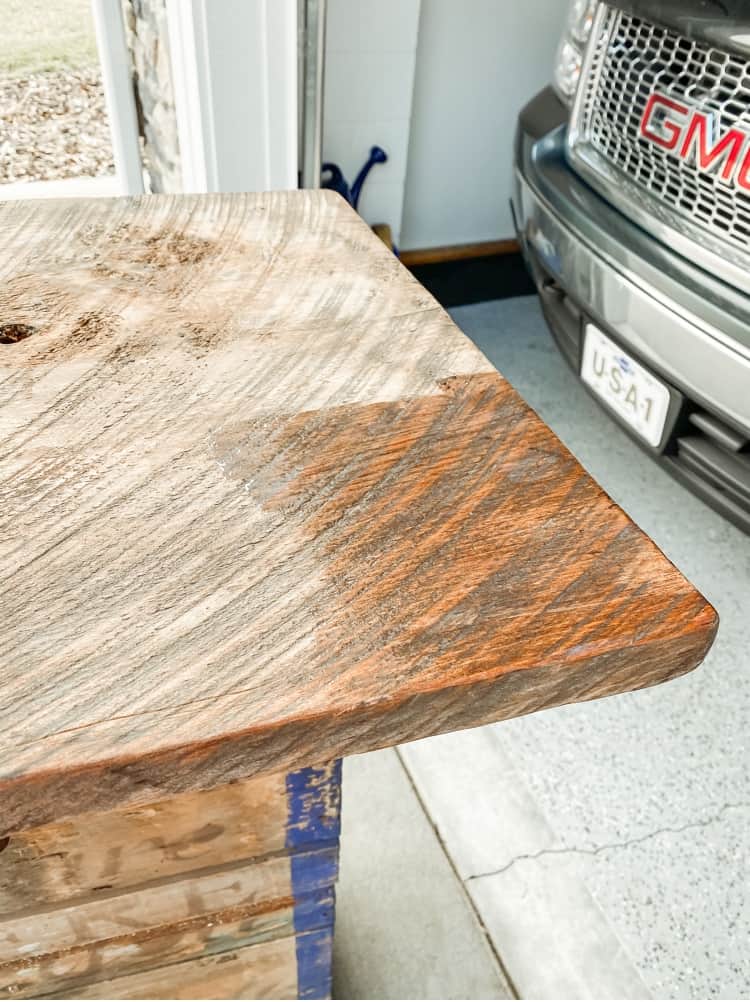 After it was all clean, we applied the wood sealer. We used the same product that we did for the railroad cart table too.
That way we didn't have to spend any extra money on another product. It really brought out the shine and luster to the bar top.
Using a good wood sealer is definitely the way to go when restoring an old bar top!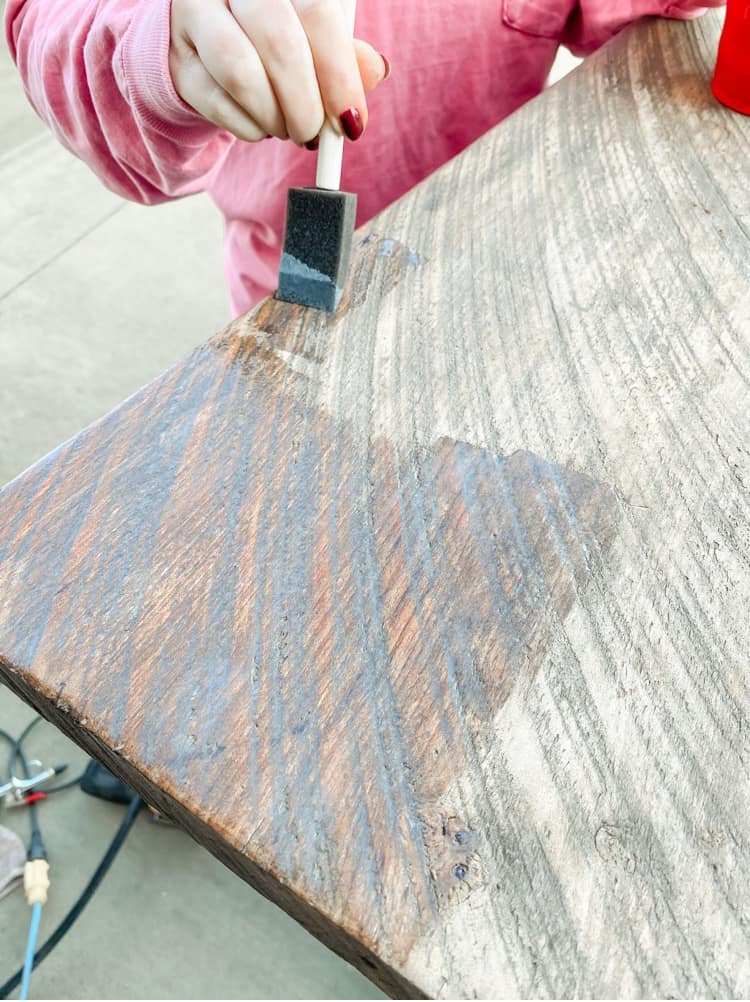 Conclusion
This was definitely a fun and easy project for us to do. I am so happy with this bar piece and how it turned out. It really fit the vision for our downstairs vintage game room.
I can't wait to add in more and more pieces and see what we can find next. It's a slow process for sure because since we want everything to be vintage, it unfortunately costs more.
But I'd rather take our time and have authentic pieces that we love than cheaper, easier to find pieces instead. Plus, as you know, I always love finding an older piece and bringing it new life again!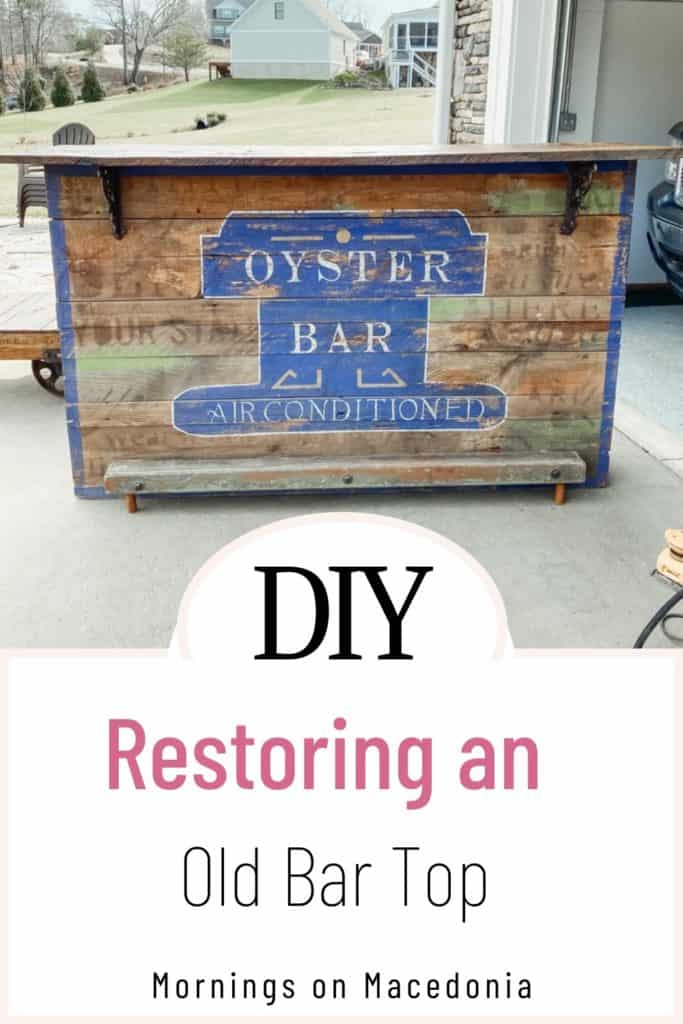 Learn more about how to turn your builder grade home into something more here too!