Y'all know I love me a good homemade dish. And southern fried squash is right up my alley. Especially during the late summertime.
I thought it would be fun to share my way of making fried squash and give you all a couple of tips and pointers. That way, you can be fully prepared to try this out in case you haven't before.
I know if may sound a little weird, but trust me, it is SO GOOD. I could literally just eat this by itself for a meal and be just fine. It's even better if you can get some fresh yellow squash straight from a garden as well!
We had some sweet friends gift us some of their fresh squash from their garden a few weeks ago, and I knew I just had to make this dish with it!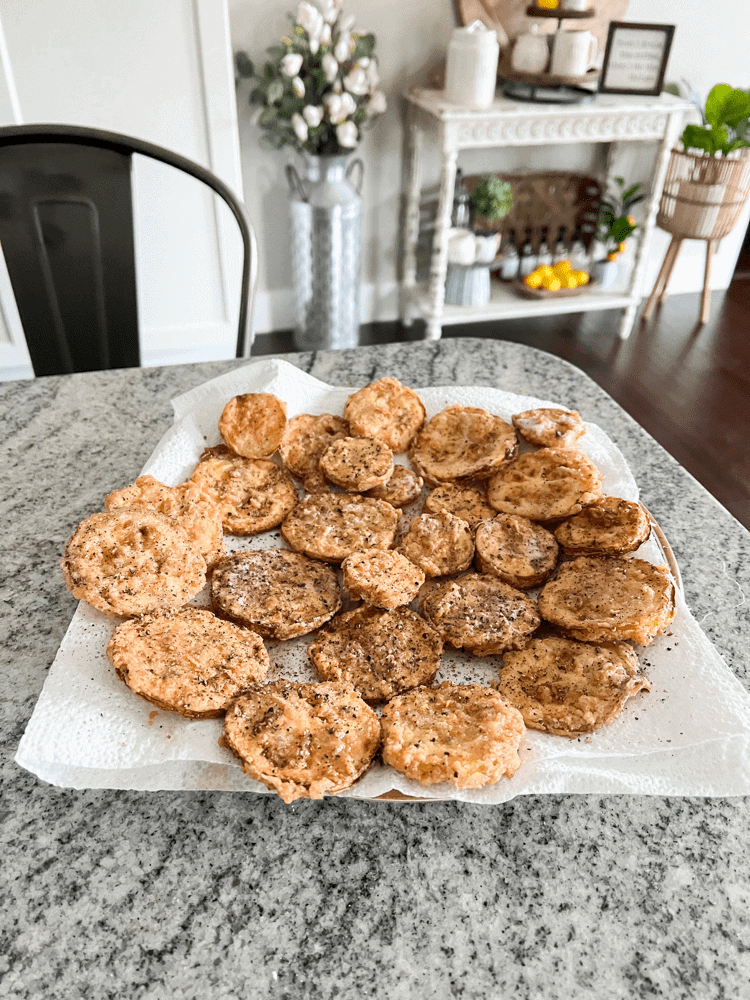 Ingredients Needed for Homemade Fried Squash:
Yellow Squash
All Purpose Flour
Eggs
Salt
Pepper
Garlic Powder
Vegetable Oil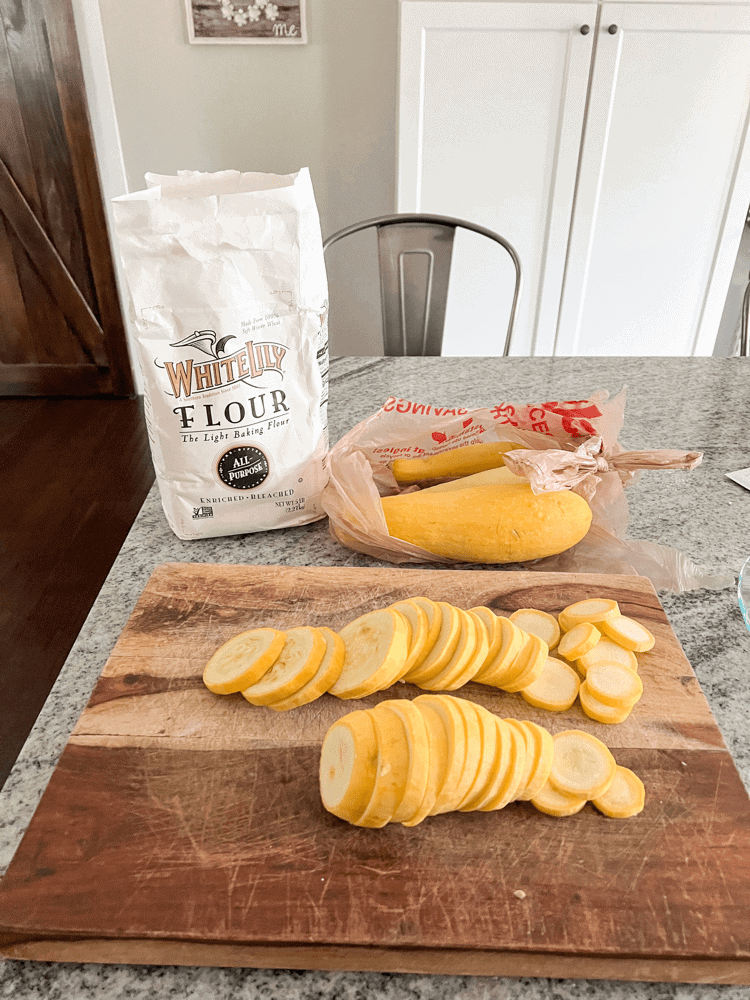 Prepping the Squash
First, be sure to wash and dry your squash. Then, chop it up into about 1/2 inch rounds. Set it aside while you prep your frying station!
To make this more streamlined, I go ahead and have everything ready before I actually start the frying process. I put flour in a shallow baking dish (I usually use a pie dish) and then I also whisk eggs in another.
I place these dishes right next to my cut up squash to make it like a factory line. In the bowl of flour, I also add in salt, pepper, and garlic powder and whisk it together throughly.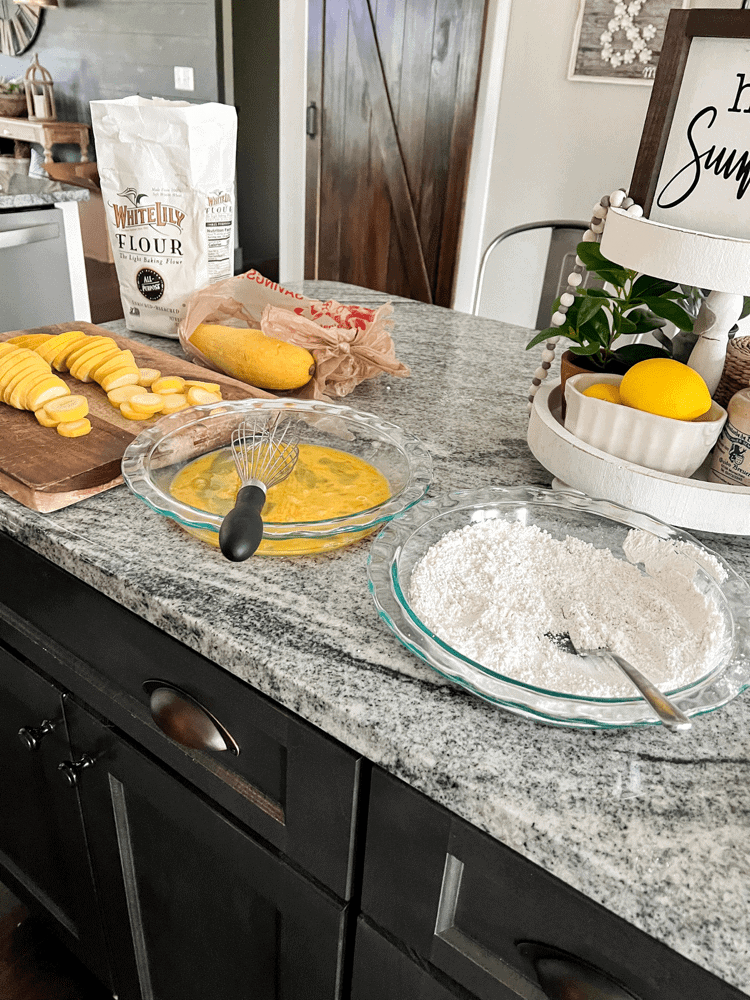 While you are getting your frying station ready, go ahead and pre-heat a skillet on your cooktop to medium high heat. Once it is pre-heated, add in about a cup and a half of vegetable oil.
You want to let the vegetable get nice and hot before you add in your squash. So let it heat up while we prep our squash and get it ready to fry!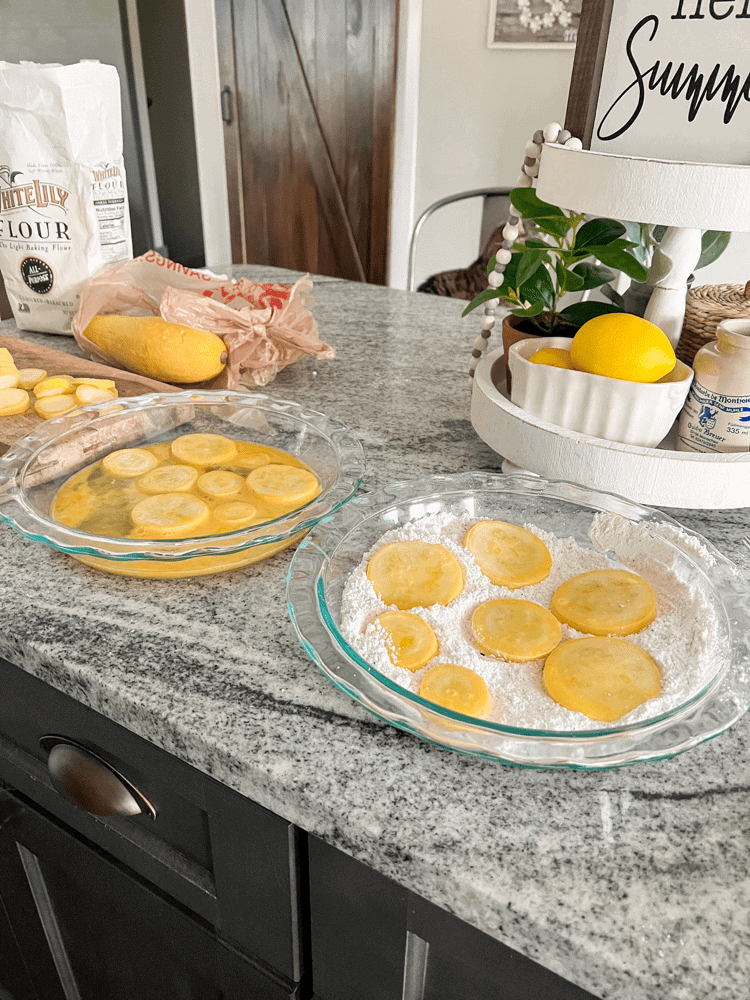 While the vegetable oil is getting hot, start to dip your squash into the bowl with whisked eggs. Be sure to flip them around and coat them well.
Then, dip them into the bowl with the flour. Again, be sure to flip and coat both sides well. Place the coated squash on a plate and top with more salt and pepper.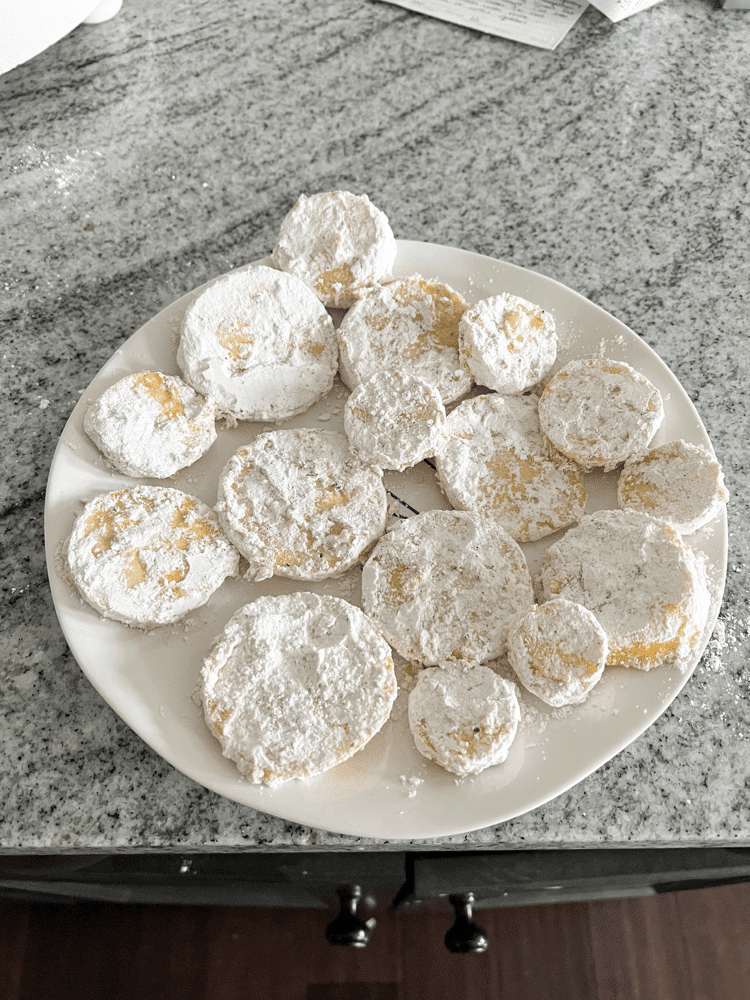 Frying up the Squash
Now that you have the squash all prepped and ready to go, let's make southern fried squash the old fashioned way! Which in my humble opinion is the best way to make fried squash!
Again, make sure your oil is hot and sizzling before dropping the squash in. You will probably need to work in batches considering how much squash you have. I ended up doing mine in about 2 runs and I cut up 2 full yellow squash.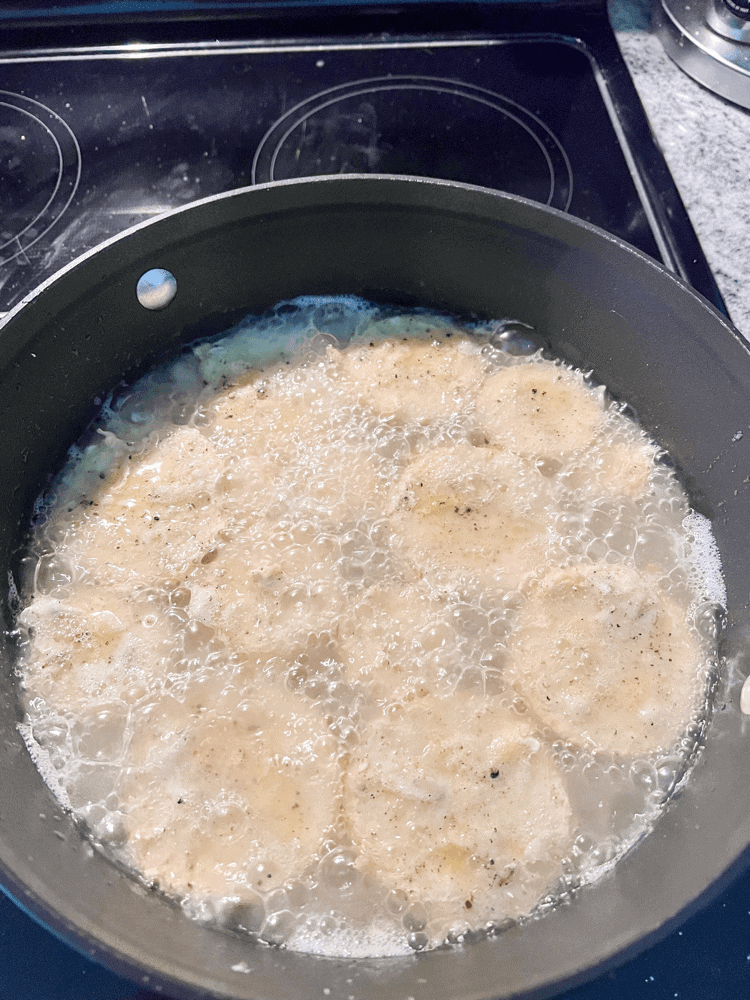 You want to fry the squash in the pan until it becomes a nice golden brown color on both sides. I just kinda watched this closely and didn't really time it. But I would say anywhere from 8-10 minutes should do it.
Once done frying, place the squash on a paper towel (to help drain the oil off) and add more salt and pepper if desired.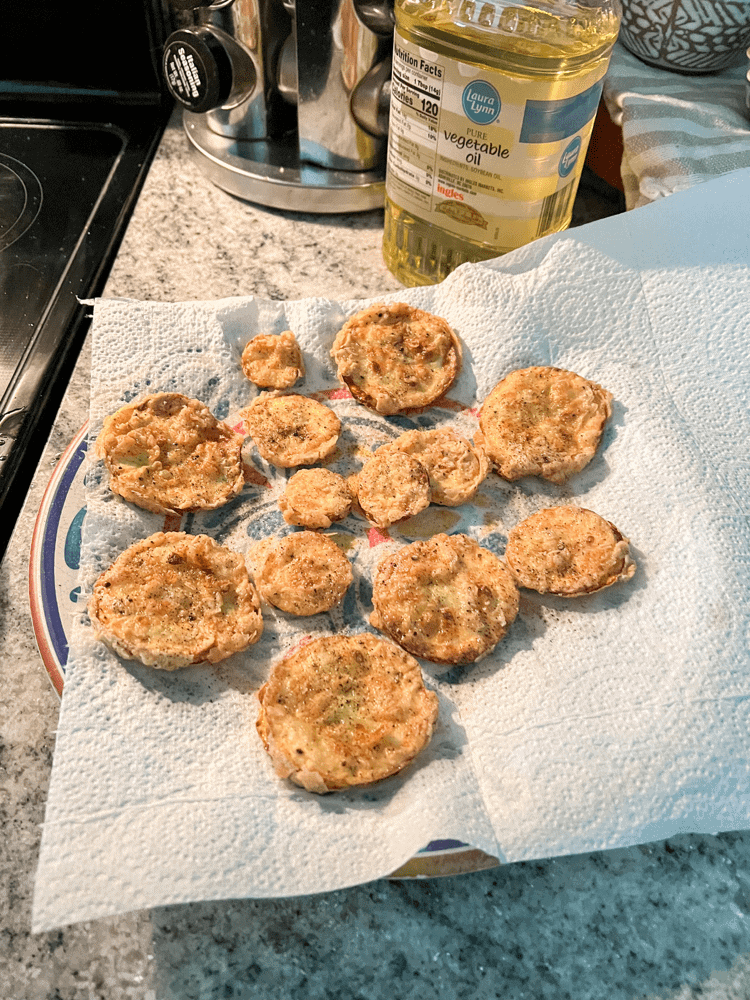 Then, you can enjoy your delicious, homemade southern fried squash! It goes best with some canned green beans, homemade biscuits and raspberry jelly, fresh corn on the cob, and cucumbers and tomatoes!
Talk about a complete tried and true summer meal!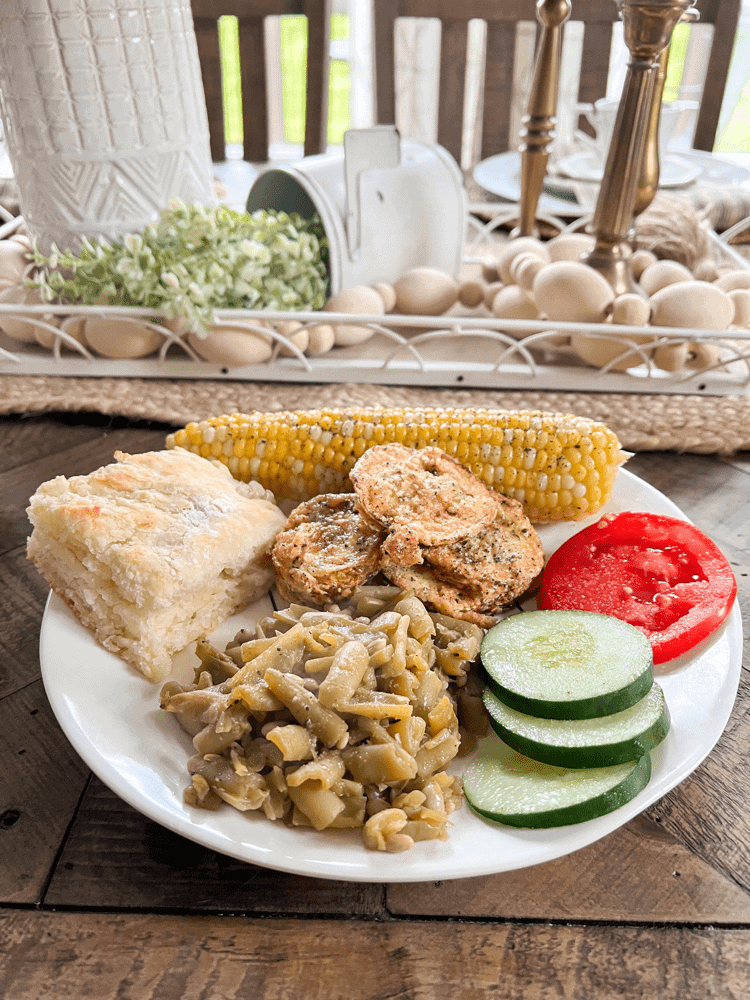 Have you ever made fried squash before? If so, I would love to know your method of frying squash below too!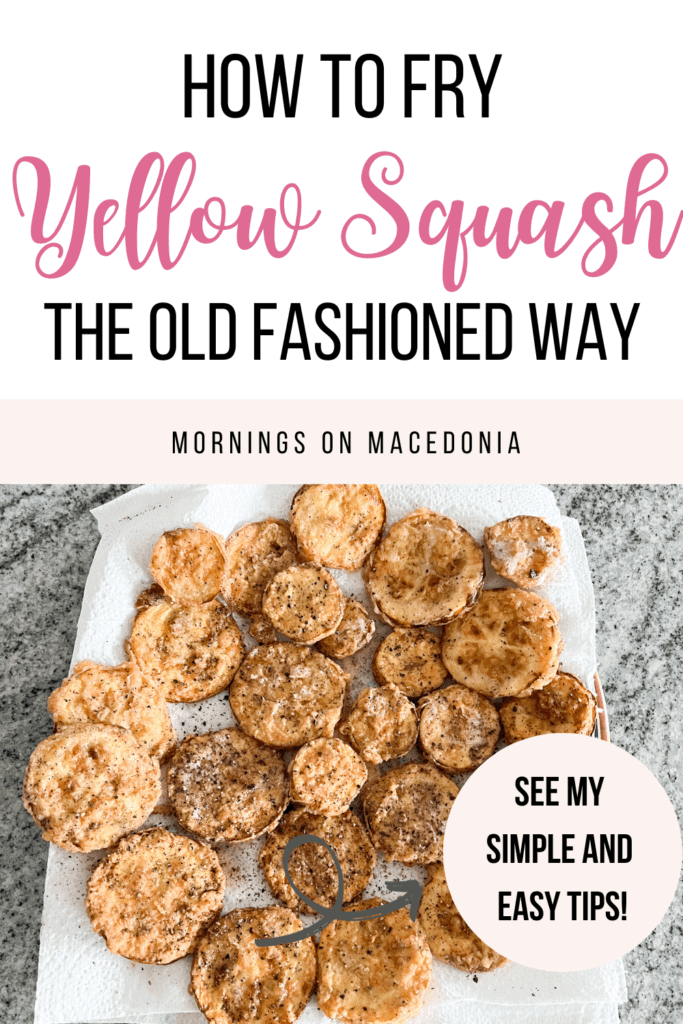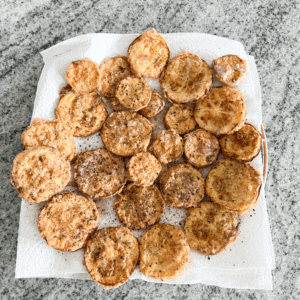 Southern Fried Squash
Ingredients
2

yellow squash

1 1/2

cups

all purpose flour

1/2

tsp

black pepper

1

tsp

salt

1/2

tsp

garlic powder

2

cups

vegetable oil

4

eggs
Instructions
Preheat a skillet on your cooktop at medium high heat.

Add in vegetable oil to skillet and let it get hot while prepping the squash to fry.

Cut up your squash into 1/2 inch thick rounds.

In a shallow bowl, whisk together all the eggs.

In another shallow bowl, whisk together the flour, salt, pepper, and garlic powder.

Dip the squash into the whisked eggs first, coating both sides.

Then, dip the squash into the flour, coating both sides again well.

Place coated squash on a plate and top with more salt and pepper.

Then, carefully add squash into sizzling pan of oil.

Fry squash until it reaches a nice golden brown color on both sides, about 8-10 minutes total.

Place fried squash on paper towel and top with more salt and pepper, if desired, and enjoy!
Be sure to check out more ideas on what to cook here too!