Over the Fourth of July weekend, I made this delicious southern peach cobbler. I thought I would share the recipe with you guys since it is so tasty!
The original recipe is from The Magnolia Cookbook, I just tweaked a few things from it. Nothing says summer like peaches, so this makes the perfect dessert after all those hot, sunny days!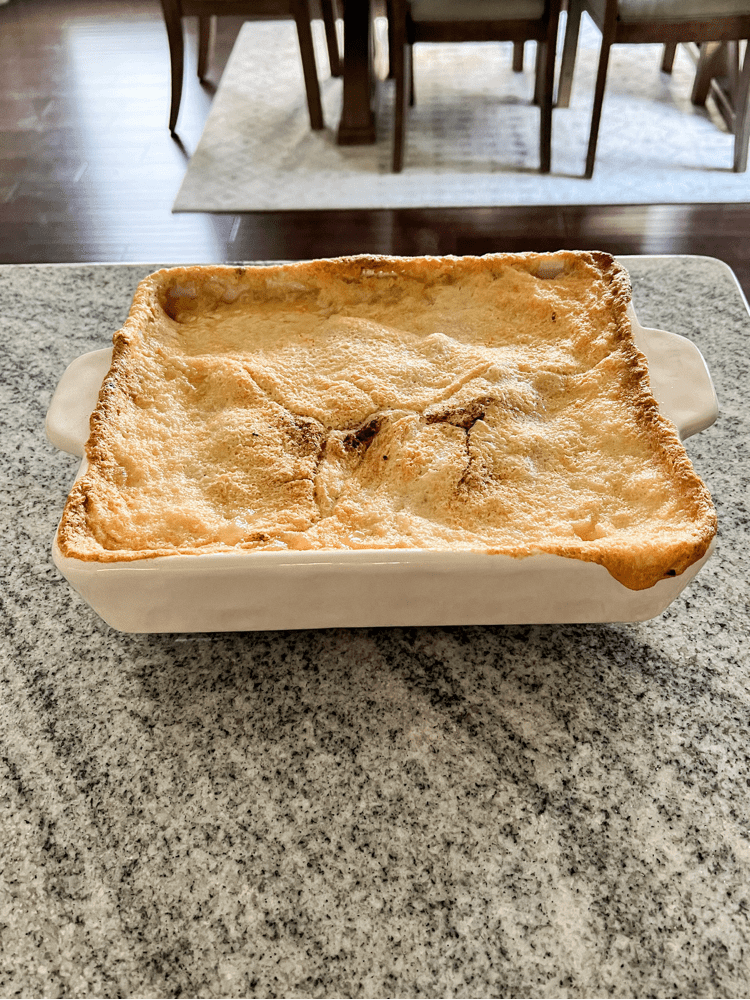 Ingredients:
This recipe uses very minimal ingredients. All of which you probably already have in your pantry as well! So it makes for a very quick and easy southern peach cobbler!
4 cups fresh or frozen peaches (I use frozen)
1 3/4 cups sugar, divided
1 cup all-purpose flour
1 tbsp baking powder
1 tsp salt
3/4 cup milk (I used 1%, original recipe calls for whole milk, but 1% turned out just fine as well)
8 tbsp (1 whole stick) unsalted butter
1/2 tsp ground cinnamon (for sprinkling on top of cobbler)
1/2 cup vanilla ice cream (for serving)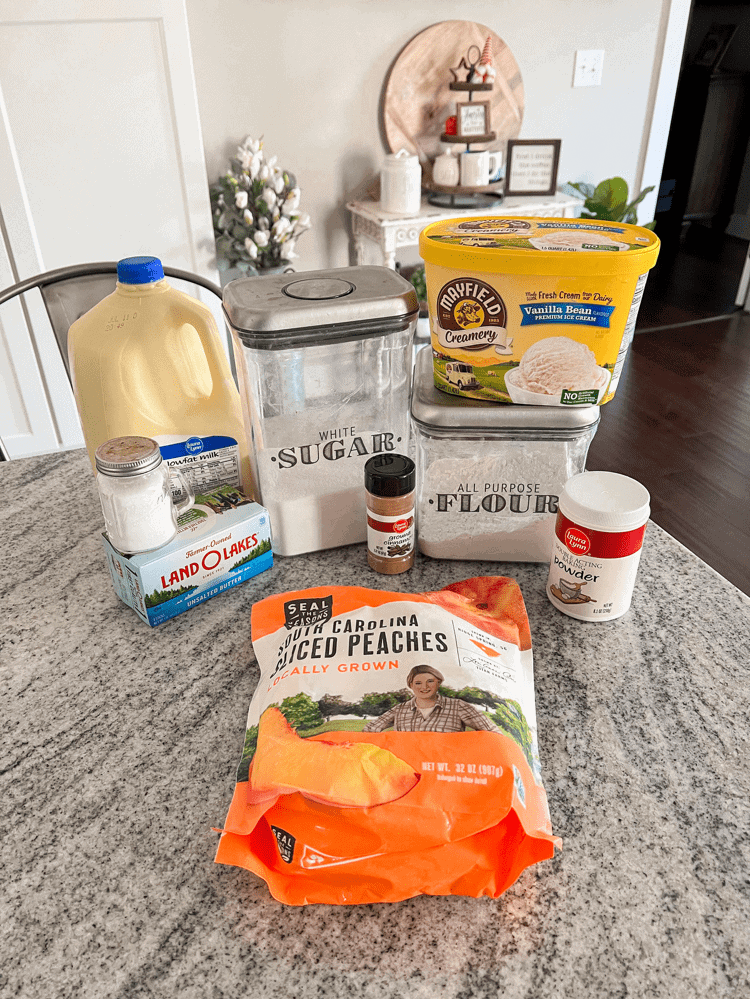 Prepping for Cobbler
There is very little prep work involved for this cobbler. Especially if you are using frozen peaches, like I did. If you are using fresh peaches, you will have to add in a little extra time to cut them all up, but that's it!
And fresh peaches are always delicious, but sometimes you can't always find them. So frozen peaches work just fine too!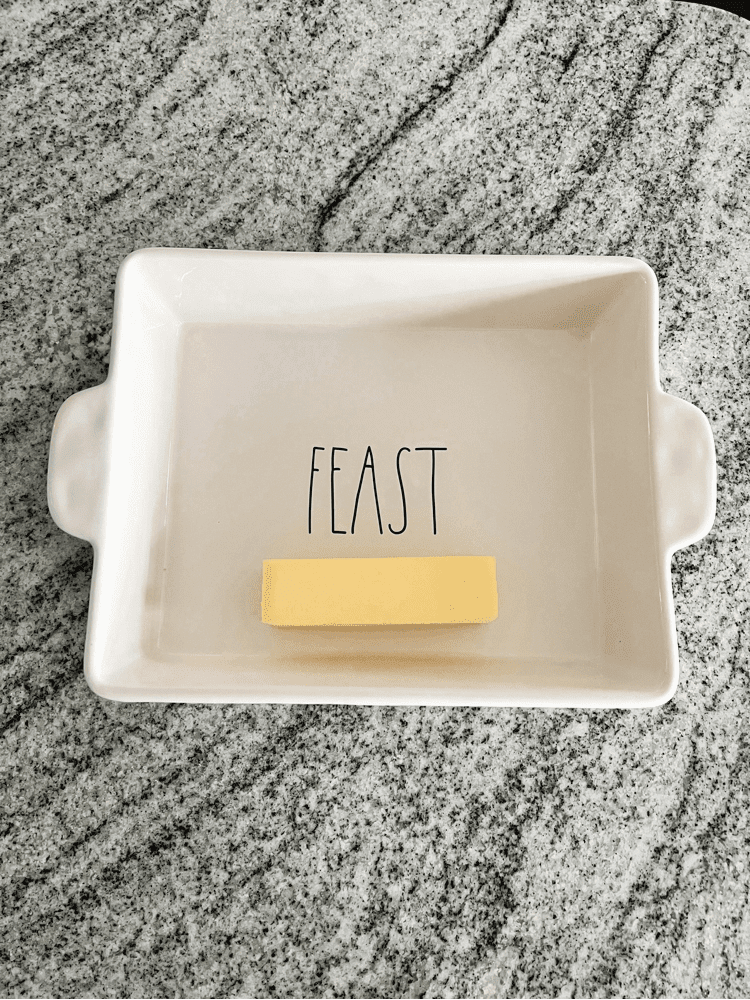 You also will need to preheat your oven to 350 degrees and set the stick of unsalted butter in your baking dish.
Then, place it in the oven and let the entire stick of butter melt. The originally recipe also calls to use an 8 x 8 baking dish, but I used a slightly larger one.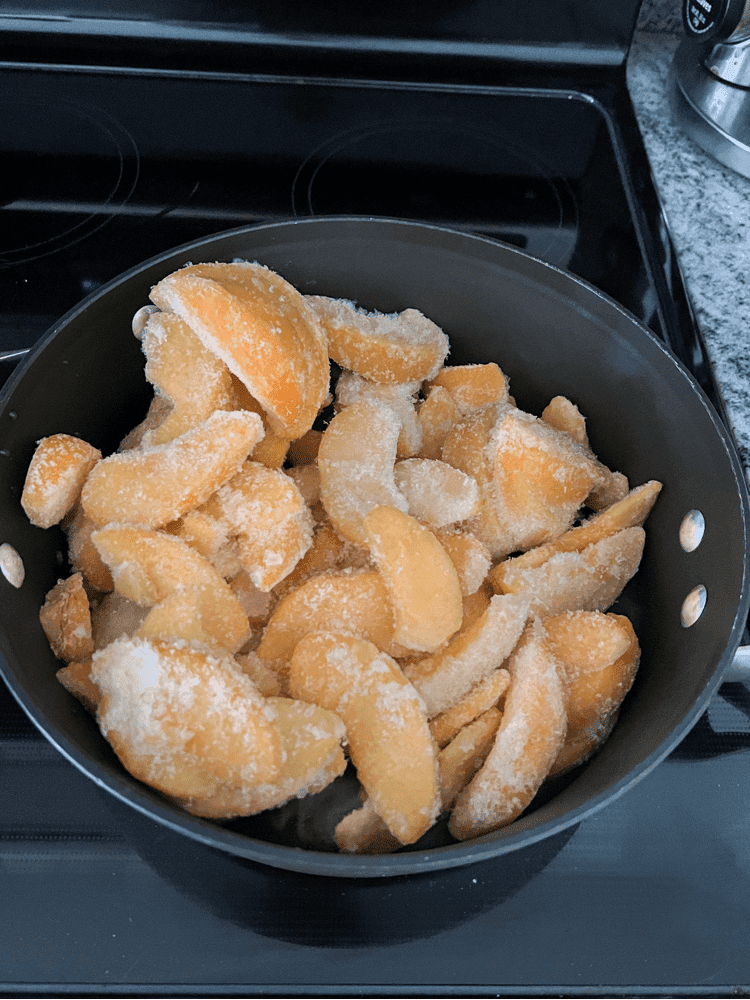 Not quite a 9 x 13, but one in between. I even had some overfill from the size I used, so I think an 8 x 8 is way too small for this recipe.
(Tip- place a cookie sheet underneath the baking dish in the oven to catch any overflow from the cobbler. That way you don't have to clean out your whole oven if it does overflow a bit!)
You also need to mix up all the dry ingredients, plus the milk, to make the batter. And cook the peaches with sugar until the sugar dissolves completely as well before baking the cobbler.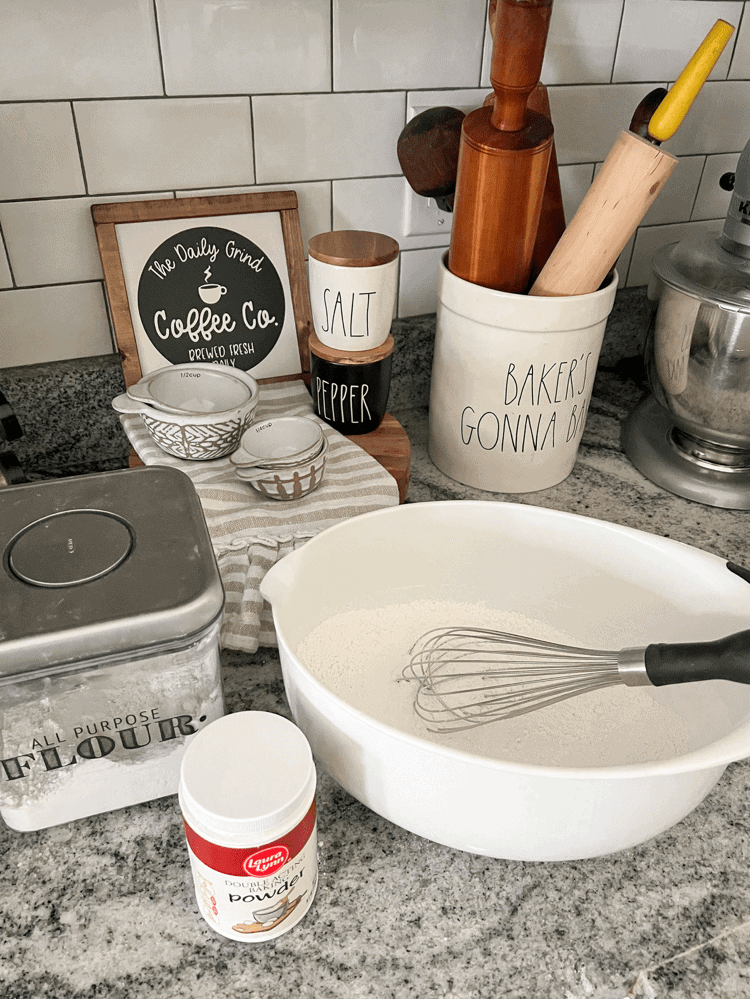 Baking the Peach Cobbler
After you have everything prepped, simply pour the batter on top of the melted butter in the baking dish. Then, spoon the cooked peaches and their juices on top.
Then, place in the preheated oven for about 35 minutes. Or until the center of the cobbler comes out clean.
Let the peach cobbler cool and then serve warm with a scoop of vanilla ice cream. And eat until your heart's content! I hope you enjoyed this southern peach cobbler recipe and please let me know if you make it too!
You can also make it with any other kind of fruit too! I have another great recipe for blackberry cobbler that is perfect for these summer months too if you want to check that out as well!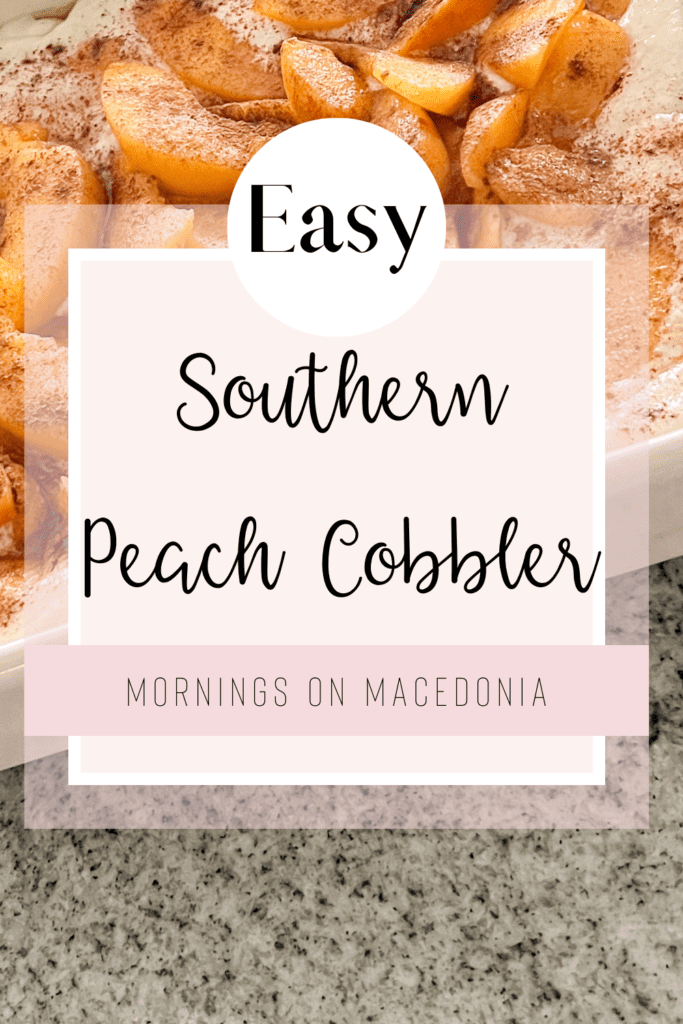 Southern Peach Cobbler
Ingredients
4

cups

sliced peaches, fresh or frozen

I use frozen peaches mostly for this recipe

1 3/4

cups

sugar

divided

1

cup

all-purpose flour

1

tbsp

baking powder

1

tsp

salt

3/4

cup

milk

I used 1%, but the original recipe calls for whole milk

8

tbsp

unsalted butter

1/2

tsp

ground cinnamon

1/2

cup

vanilla ice cream

For serving
Instructions
In a large saucepan, combine all the peaches and 3/4 cup of the sugar. Cook over medium heat, until sugar dissolves and the juice is slightly thickened. About 8-10 minutes.

In a large bowl, whisk together the flour, remaining 1 cup of sugar, baking powder, and salt. Then, add in the milk and mix together thoroughly.

Place the butter in a baking dish and set it in the oven. Preheat the oven to 350 degrees and let the butter melt in the dish. About 5-8 minutes. Take out the dish once the butter has melted fully.

Pour the mixed batter on top of the melted butter in the baking dish. Spoon the peaches and the juices on top of that. Then, sprinkle the ground cinnamon on top.

Bake until the center comes out clean with a toothpick, about 35 minutes. Serve warm with vanilla ice cream on top and enjoy!
You may have noticed the "Thank With Google" feature on all of my blog posts here recently. Well, I am very excited to let you all know that I am one of Google's paid early testers for their Thank with Google pilot program. This is an experimental feature that allows you to purchase a virtual sticker and directly show your appreciation for all my content that I share on my website.
Since you are a loyal supporter, you can now feel more connected and engaged because you now have the ability to express yourself and share what my work means to you.
There are many stickers to select from and each time you send a paid sticker, you can add a personal message which I always enjoy receiving and reading. For me, these virtual stickers translate into direct revenue to support the work that goes into the content that you are enjoying on my blog. This helps me continue to keep up producing and sharing all the content that I do each and every month.
You can find the Thank with Google feature in multiple places on my site. II would love to know what you think! Thanks as always for your support. I really appreciate it!