Sweet Potato Casserole is a staple in southern cuisine in my opinion! We have this pretty much on every special holiday, like Thanksgiving, Christmas, Easter, the list goes on and on.
But it is definitely a tried and true recipe and it is always the perfect side dish for those special meals and occasions!
Plus, it's really easy to make and only requires a handful of ingredients, most of which you probably already have in your pantry!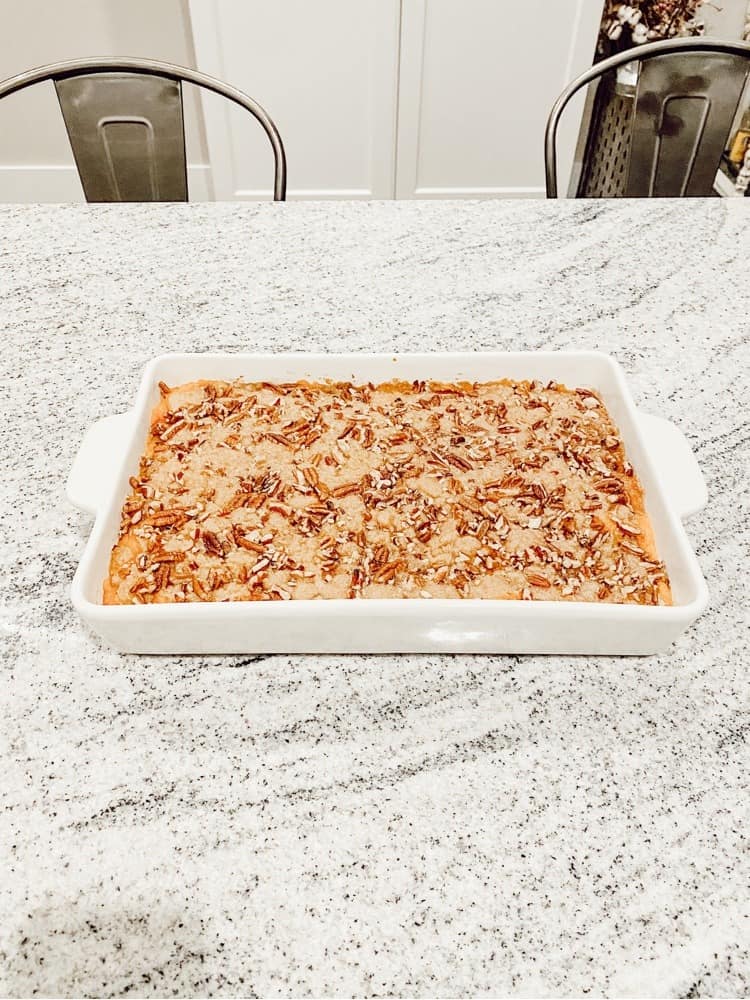 Recipe Notes:
You don't need too many ingredients for this recipe and it is fairly simple to make. You of course need sweet potatoes, sugar, milk, eggs, brown sugar, vanilla, chopped pecans, flour, and butter- lots of butter!
Can't be a southern recipe without a lot of butter right?!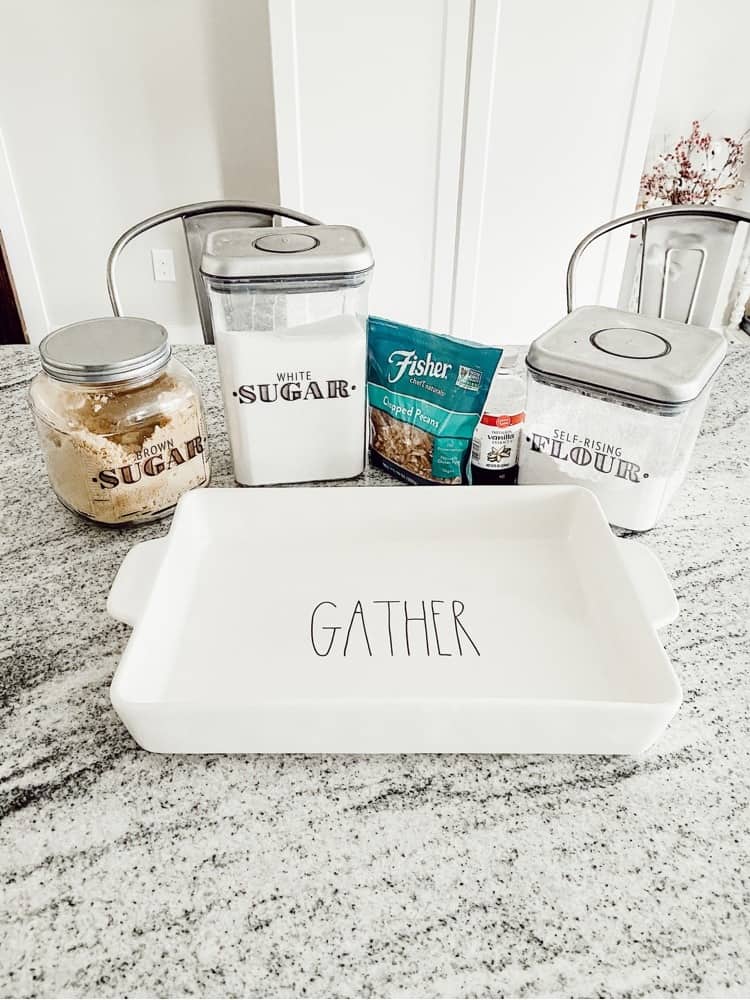 This sweet potato casserole recipe has been handed down from generation to generation in our family, just like my Broccoli Casserole recipe too.
I always remember my Meme making this, and then my mom, and now I make it all the time too! I just love recipes with a good history like that.
I usually make this for my husband's side of the family now. Especially when we all get together for Thanksgiving and Christmas.
It is the perfect side dish and definitely goes so well with turkey and ham! It's honestly more like dessert since there is so much butter and sugar in it too.
But in reality, dessert is my favorite part of any meal so that is probably why I like this recipe so much!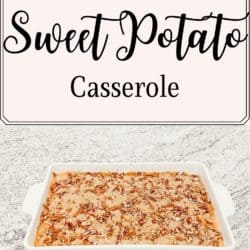 Sweet Potato Casserole
The perfect, indulgent holiday side dish!
Ingredients
For The Sweet Potatoes:
6-8

sweet potatoes

1

cup

sugar

1/2

tsp

salt

2

eggs

1/2

cup

milk

1/3

cup

butter

1

tsp

vanilla
For The Topping:
1

cup

brown sugar

1/3

cup

self-rising flour

1/3

cup

butter

melted

3/4

cup

chopped pecans

You can add as much or as little chopped pecans as you like!
Instructions
To Make The Sweet Potatoes:
Peel and boil sweet potatoes until they are soft and tender. About 15 minutes or so.

Mash sweet potatoes with potato masher.

Add in 1 cup sugar, 1/2 teaspoon salt, 2 eggs beaten with the 1/2 cup of milk (that way the hot potatoes do not cook the eggs) 1/3 cup of better, and 1 teaspoon of vanilla. Mix well.

Pour into greased 9×13 pan.
To Make The Topping:
Mix 1 cup brown sugar, 1/3 cup self rising flour, and melted 1/3 cup of butter together.

Sprinkle mixture on top of the sweet potatoes.

Top it off with chopped pecans. You can put as little or as much as you want on here!

Bake at 350 degrees for 35 minutes and enjoy!
Recipe End Notes:
As you can see, this is another simple and easy recipe, which I always love.
The hardest part for me is to chop all the sweet potatoes before boiling them, so that's the one thing I get my hubby to help me with!
But other than that, everything else is fairly easy! Have you ever made a sweet potato casserole before? Is your recipe similar or different than mine?! Let me know below!
Be sure to check out more ideas on what to cook here too!