I wanted to do a quick DIY project this weekend and I thought creating these old salt dough ornaments would be so fun and festive! I haven't made these since like elementary school so it was a lot of fun to do again.
This is so simple and easy to do and only requires a handful of ingredients. Most of them you probably already have in your home already too, which is a huge plus!
This was more of an experiment for me too because I wanted to test out my liquid spices I have from Spray Gourmet. I wanted to see how well they would work in this recipe.
I have actually used them to cook before and they taste great so I just wanted to see how the salt dough ornaments would turn out if I used them instead of the actual ground spices.
Spoiler alert- they turned out amazing!
This post contains affiliate links. Click here to read my disclosure policy.
Materials Needed: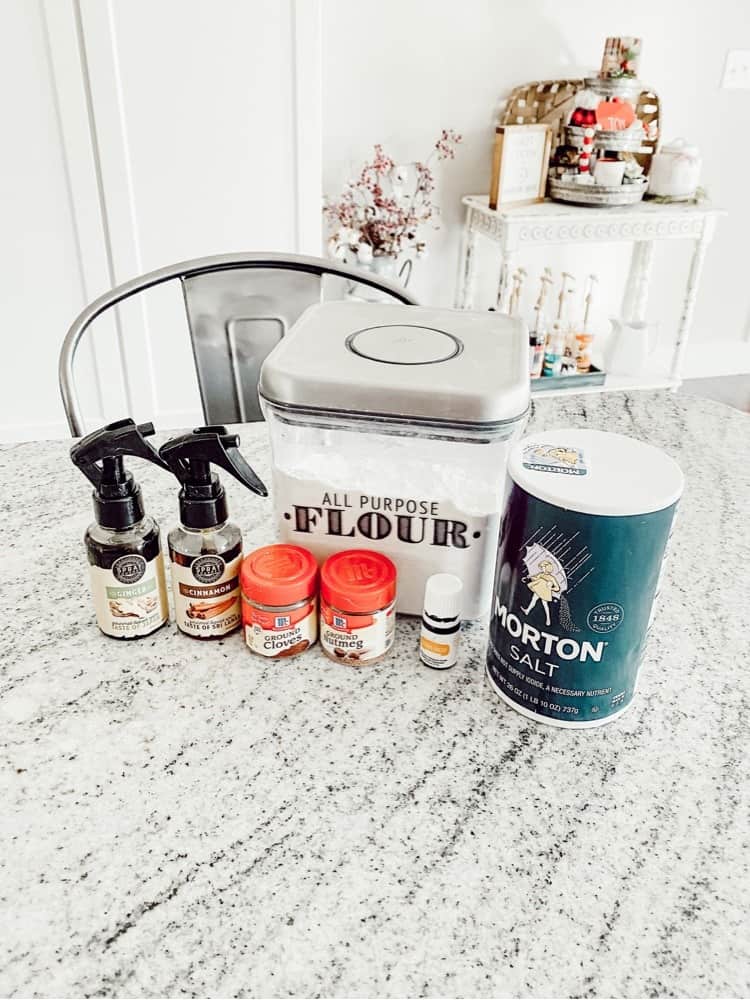 How To Make the Salt Dough Ornaments:
The first thing you need to do is mix together your flour, salt, citrus fresh drops, and all the spices. Then, you need to slowly add in your water.
Don't mix it all in at once because you don't want your consistency to be too sticky.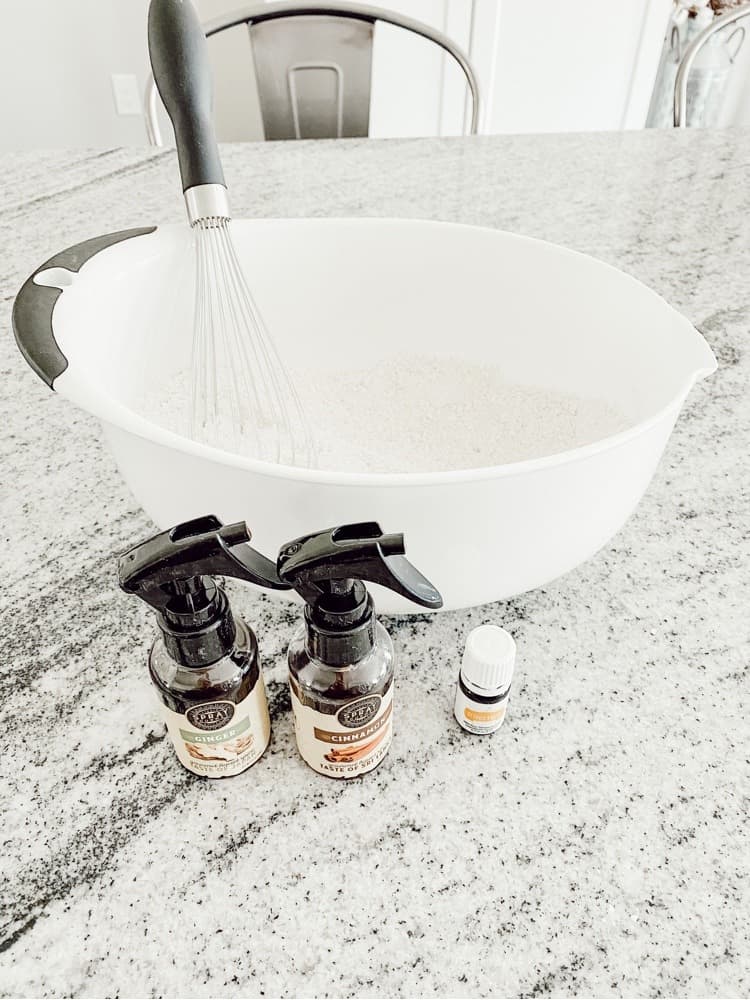 After it is all mixed together, knead it into a ball on a lightly floured surface. Roll it out with a rolling pin to about 1/4 inch thickness.
Then, using cookie cutters, cut out your ornament shapes!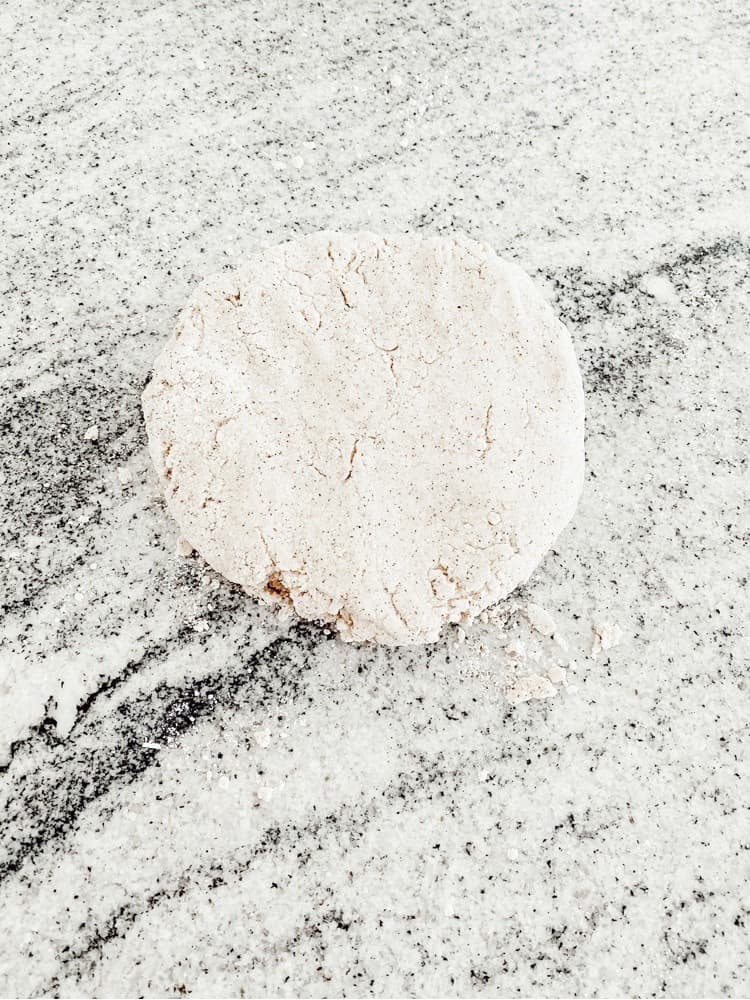 Place the ornaments onto cookie pans and be sure to cut out a hole in each ornament before baking so you can easily attach string or twine to it later.
I used a toothpick and moved it around in circular motions until I made a big enough hole.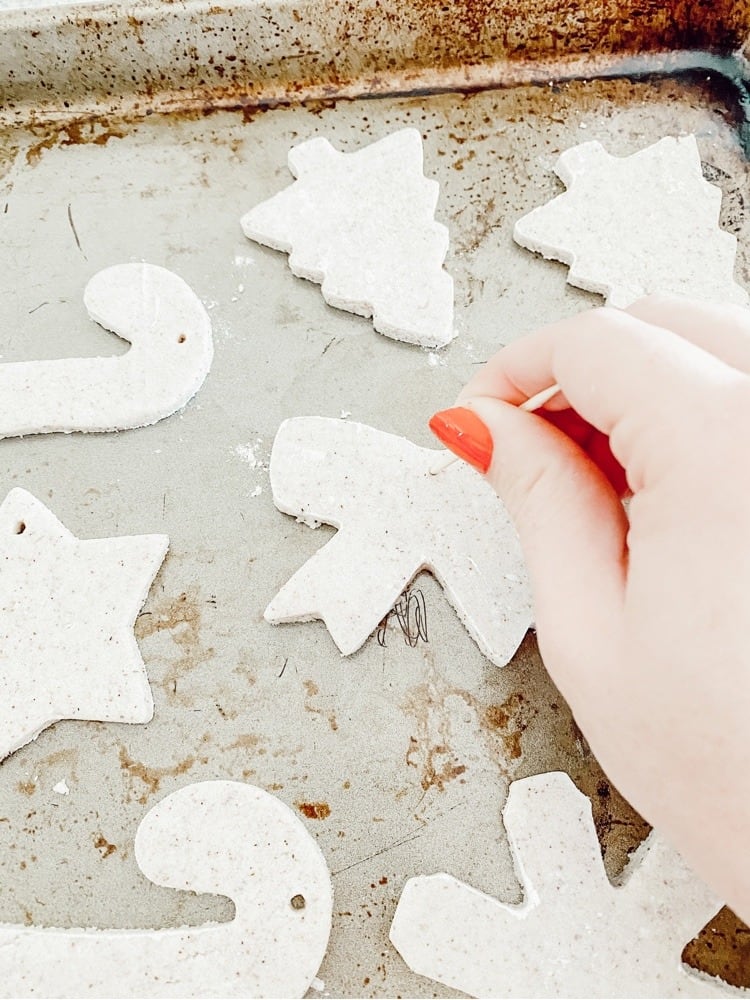 Baking The Salt Dough Ornaments:
Now that you have all the ornaments prepared, it's time to bake them! I preheated my oven to 170 degrees (you want your oven to be on the lowest setting as possible.
Then, I baked them for one hour and flipped all of the ornaments over and put them back in the oven for another hour.
So it took two hours total to bake them, but the whole house smelled so delicious as I was baking them. So that was another plus to this easy recipe!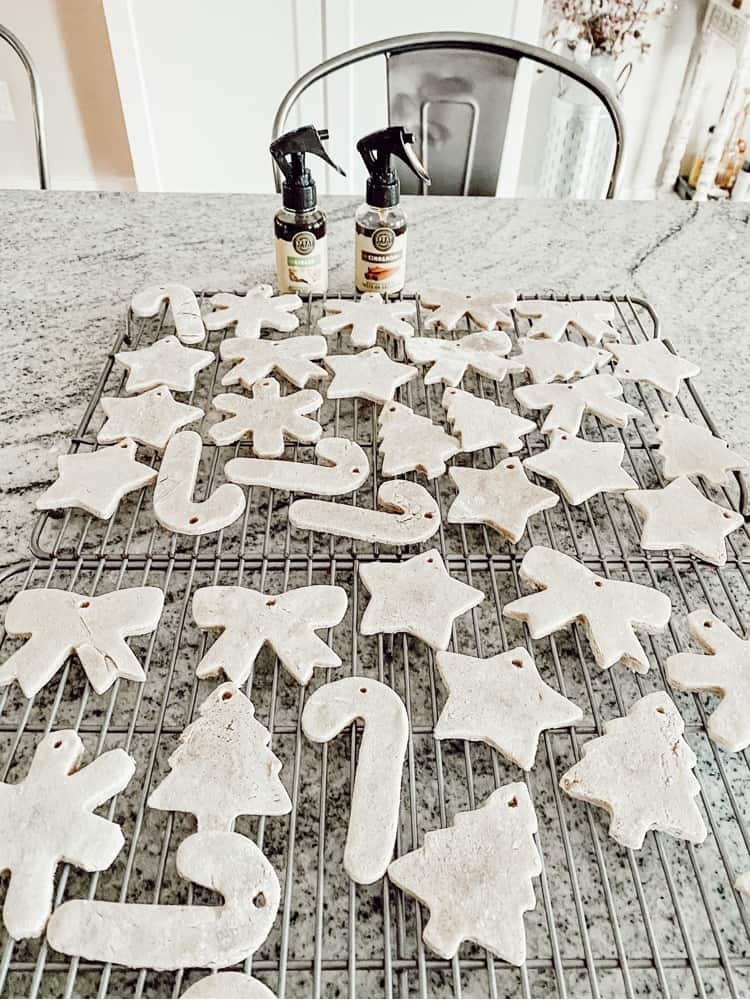 Let the ornaments cool completely for a few hours, or overnight even. Once they are cool, you can begin to decorate with them!
Decorating With Your Salt Dough Ornaments:
You can obviously use them for what they are intended for- ornaments. Or you can be even more creative with them.
You could easily make them into a Christmas Garland (also see my orange garland I made last year for more garland ideas!).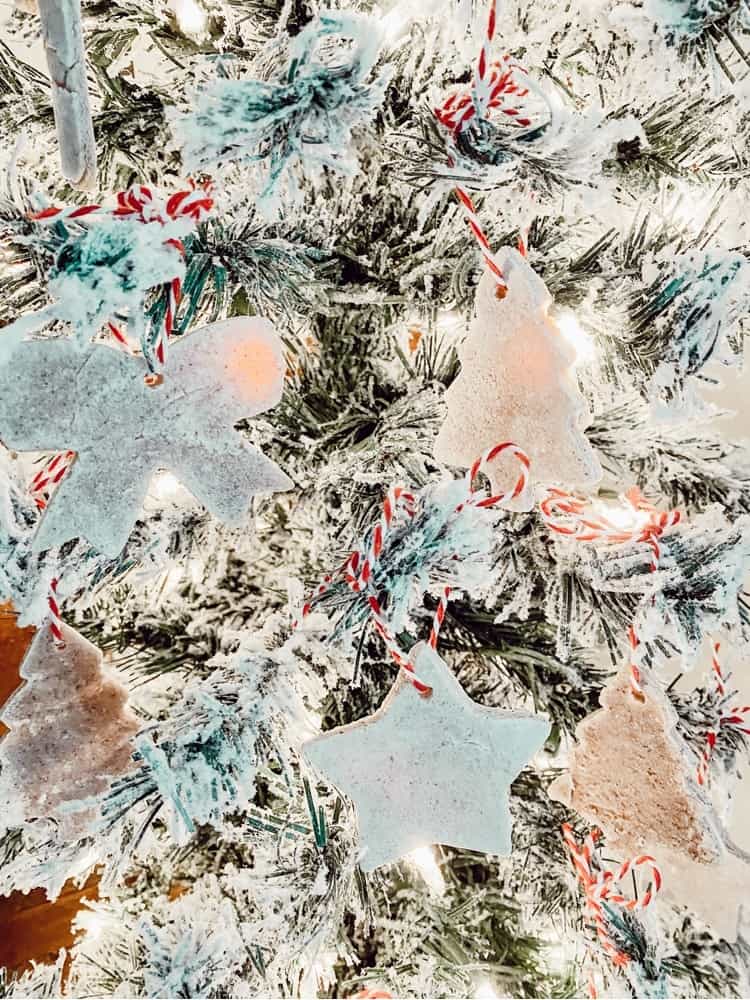 You could also make them into gift tags or use them for gift decorations. I plan on doing that with them too.
I love adding things to make my gift wrapping special, so be sure to stay tuned and I will share how I wrap my gifts this year.
If you can't wait, you can also see how I wrapped my gifts last year too!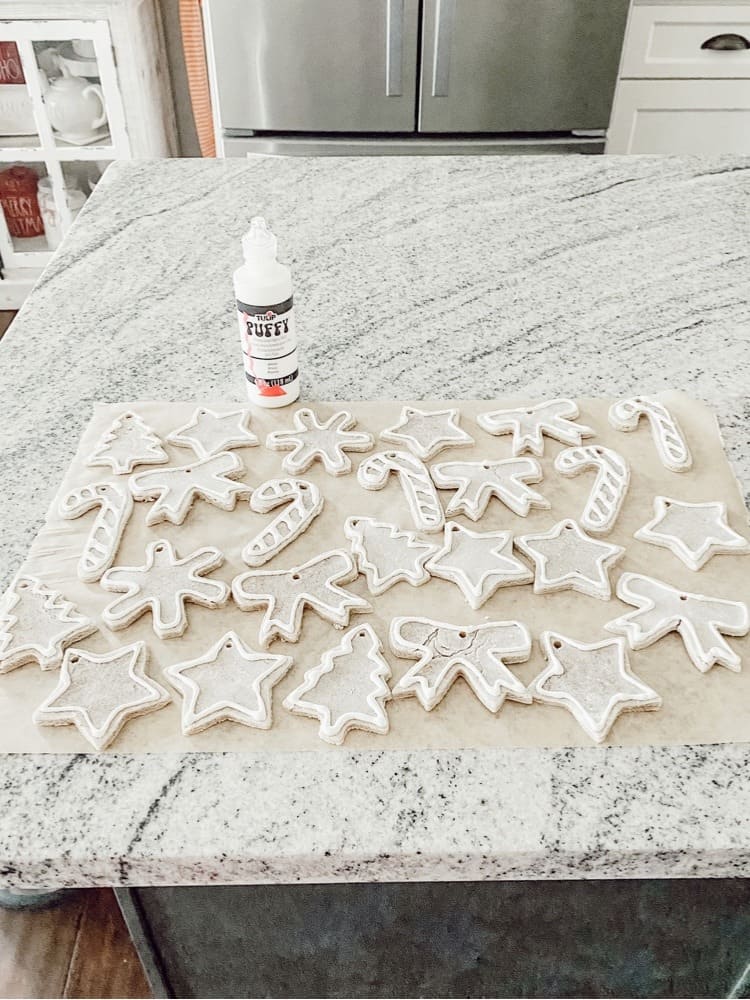 Another fun idea for these is to use puffy paint (like I did with my DIY Gingerbread Houses) and outline them just like sugar cookies!
You could even write in someone's name with the paint to make it more of a personalized gift tag too!

Conclusion:
This was such an easy and fun DIY project and it was very festive too. I am so happy with how they turned out and I love that you can use them for multiple things when you are finished.
Have you ever made salt dough ornaments before?? If so, let me know below!