This post is sponsored by BabbleBoxx on behalf of BLUE Buffalo.
Y'all know that I am a loud and proud cat mom. I mean, I even made my Toby his very own cat room. So that means I want to give my cat the best possible option for nutrition that is out there!
And that's why we both love BLUE Tastefuls products. It really is the best cat food ever, and as you can see from the photos below, Toby would definitely agree with that!
He really enjoyed trying out all the different flavors and options, and we're going to let you know just which ones were his favorite to enjoy!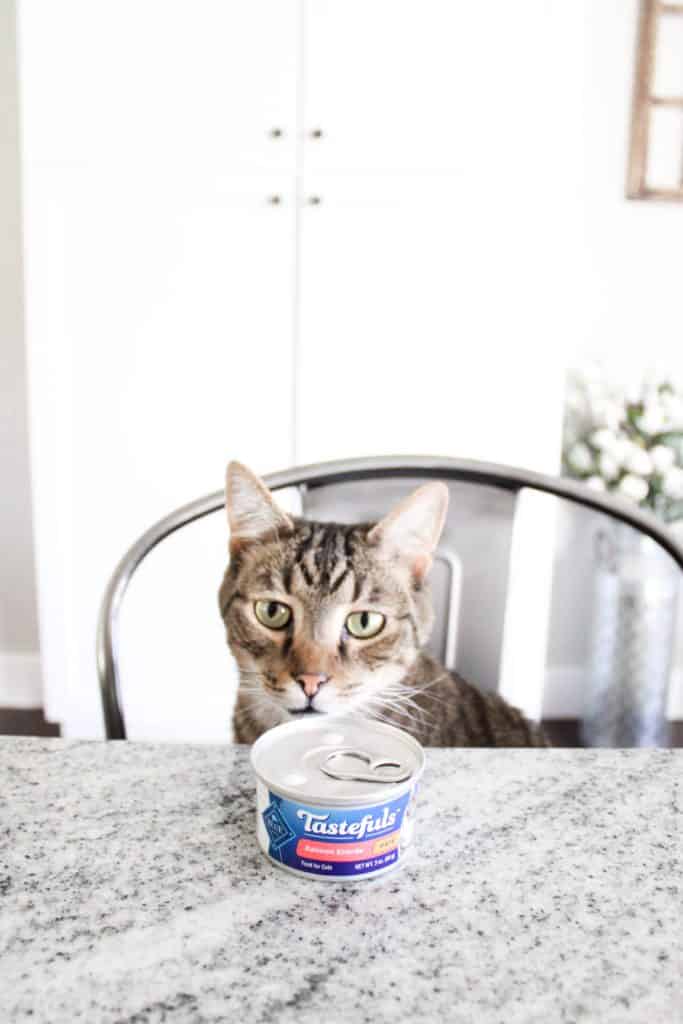 Why Choose BLUE Tastefuls
If you are a cat parent too, then you may be wondering why I think BLUE Tastefuls has the best cat food for my cat. Well, I am here to give you all the lists and reasons why!
First of all, REAL meat is the very first ingredient. Either real chicken or real fish is always first. Yes, you read that right! No artificial preservatives or anything like that comes in any of their products.
All the ingredients are healthy and natural with no corn, wheat, or soy. As well as no chicken (or poultry) by-product meals. This is the true BLUE promise.
Plus, cats just go crazy for the taste. Toby literally comes running out of nowhere when he hears me pop open one of these cans!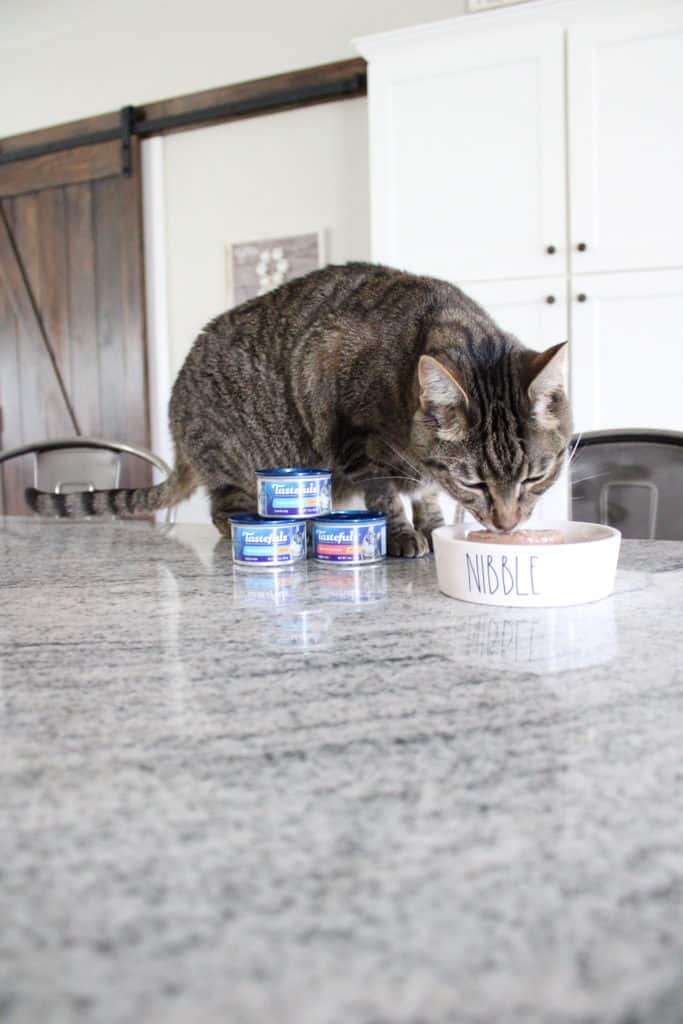 BLUE Tastefuls cat food really does stand superior to other ordinary cat food brands. They know the tastes that cats love and combine it with flavors that are healthy and natural to help them thrive.
Since they come in over 10 different flavor options, they will win over even the pickiest of eaters. And let me tell you, Toby is pretty picky himself as you will read below!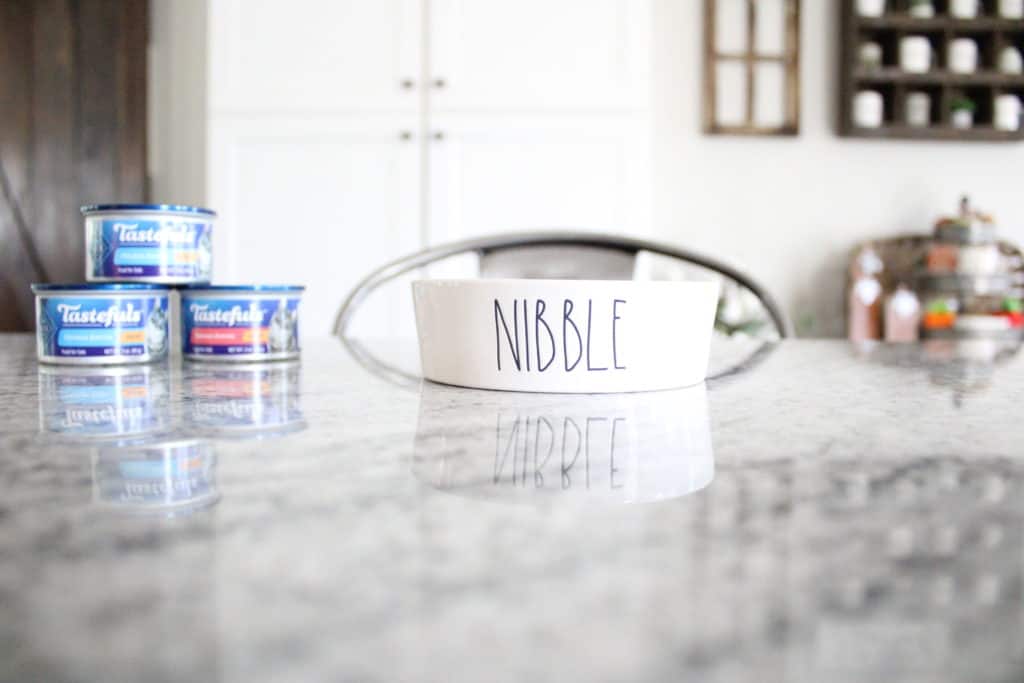 BLUE Tastefuls Flavor Options
You can easily find a multi-pack of assorted flavors at any local grocery store. They also have different styles when it comes to the cat food as well: paté, tender morsels or flaked. Here is a list of the different flavors in the paté pack:
Chicken Entrée
Salmon Entrée
Ocean Fish and Tuna Entrée
And here are the assorted flavors in the flaked pack:
Chicken Entrée in Gravy
Fish and Shrimp Entrée in Gravy
Tuna Entrée in Gravy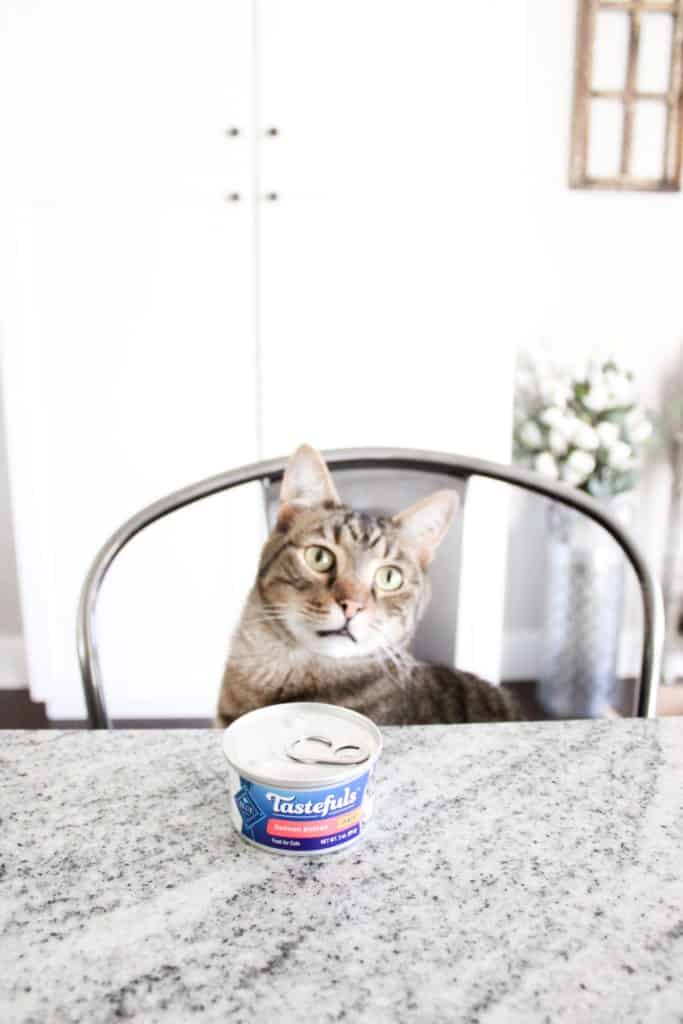 Toby's Favorite Flavors
So of course we had to test all the flavors out and Toby wanted to tell you all what his favorite ones were!
I think his most favorite out of them all was the Fish and Shrimp Entrée in Gravy! I think he liked that one the best because it was the flaked option.
I have only bought him the paté versions before so he had never experienced the flaked ones. And it was a game changer! He gobbled it right up and enjoyed every last bite of it.
The difference between the flaked and the paté is mainly the fact that it has more chunks of food in it. Which is why I think he enjoyed it more.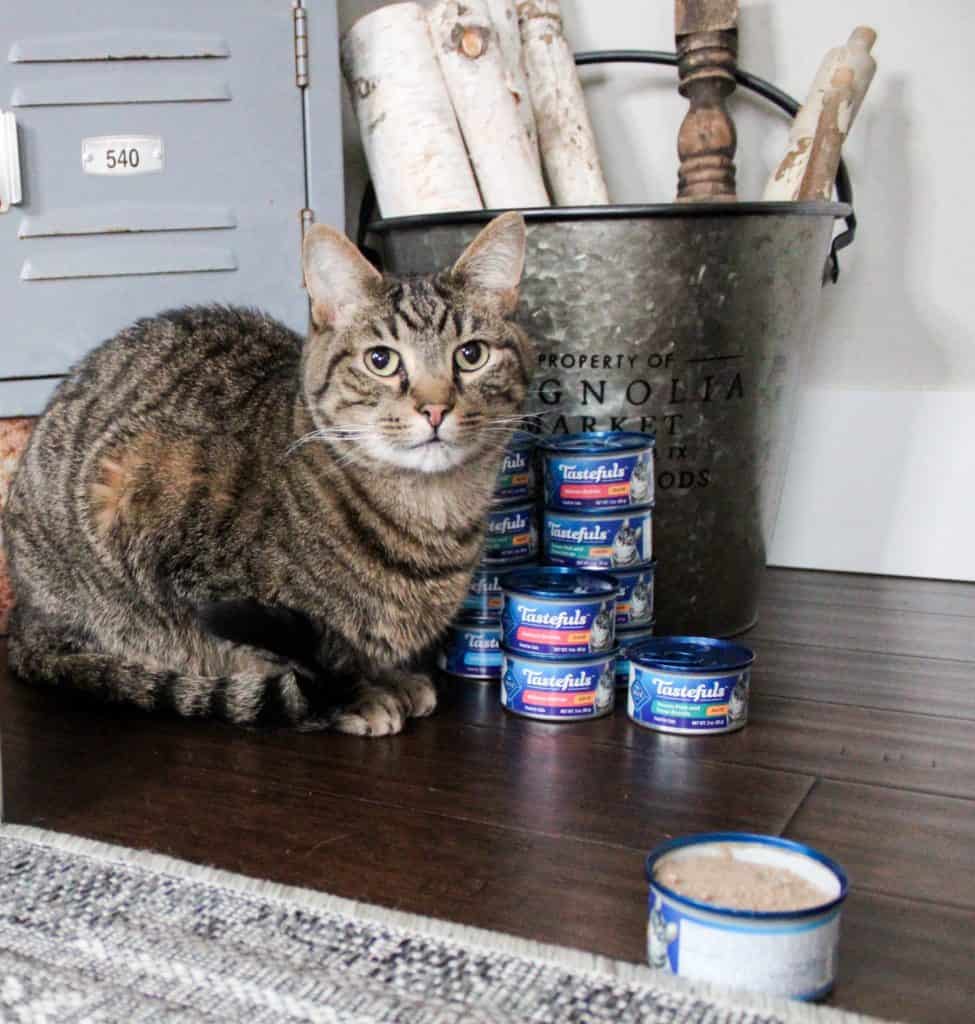 I would say his second favorite was the Salmon Entrée. He is definitely a salmon boy and goes crazy for anything with that flavor. He really liked both the paté and flaked versions.
Toby's third favorite was the Chicken Entrée in Gravy. He normally doesn't enjoy anything with a chicken flavor and gravitates more towards anything seafood.
But, BLUE Tastefuls has made him change his mind on that! He still devoured the chicken flavor too and seemed to enjoy it almost as much as the others.
I was very surprised and it just goes to show you the amazing quality of ingredients that they put into their food.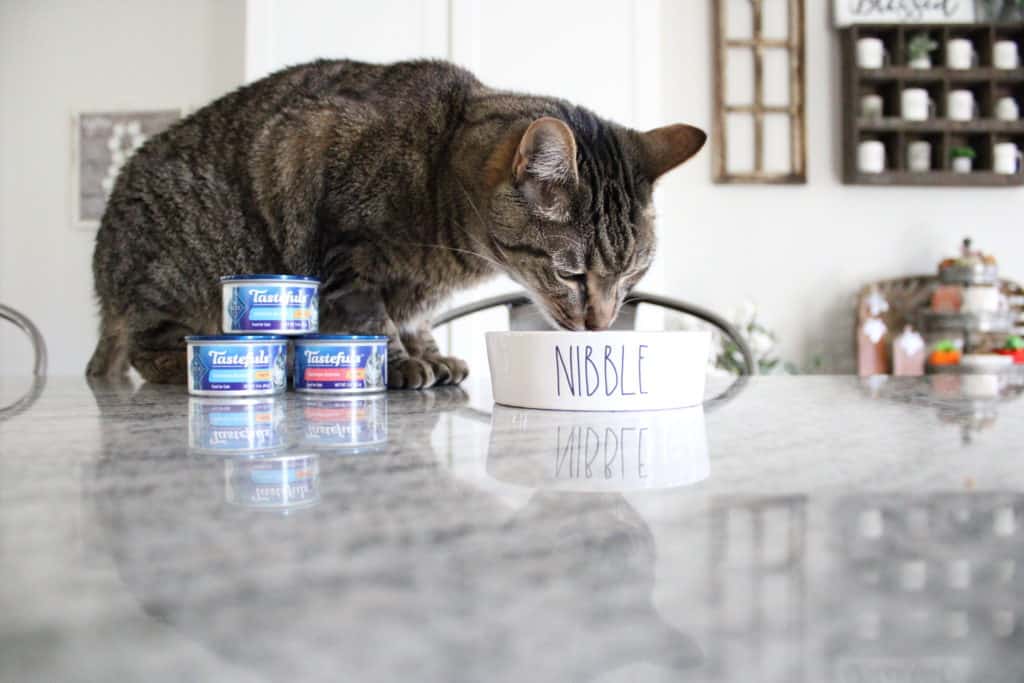 Conclusion
If you're looking for a great and healthy option to feed your cat with, then you definitely need to check BLUE Tastefuls out.
They really are the best cat food and I would say that Toby agrees 100% with me. In fact, he's spoiled now because he no longer wants any other cat food besides this amazing brand!
But, I am definitely okay with that because I know exactly what is in these products and I feel comfortable and safe enough to give it to him without any hesitations or concerns.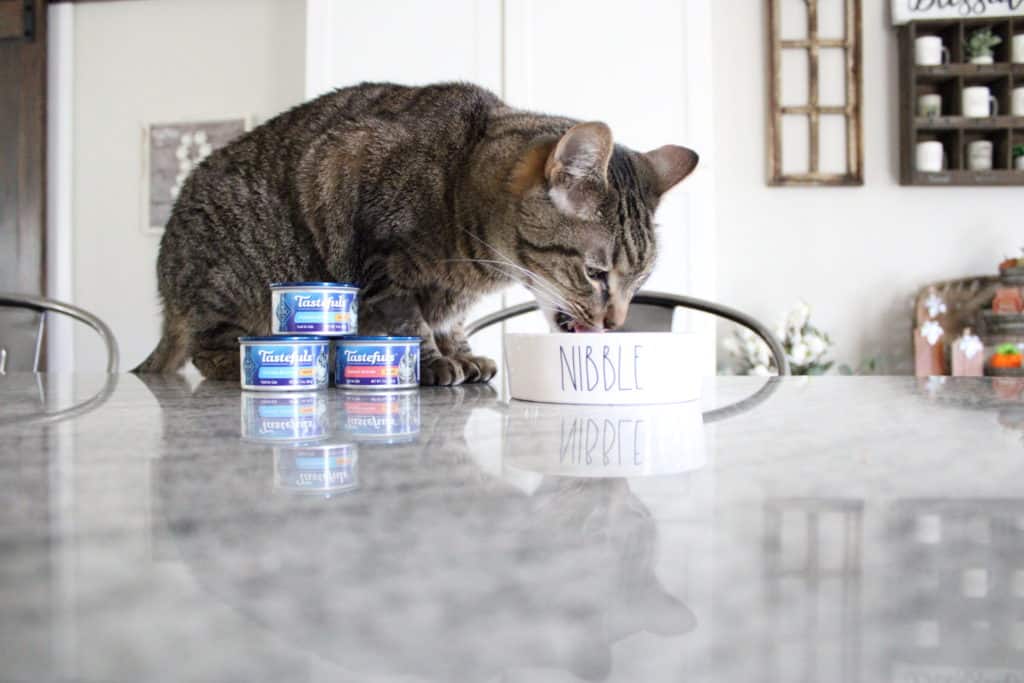 Cats want great taste, and cat parents want a healthy option to provide to them. So with BLUE Tastefuls they bring you both in the convenient little can! Toby loves the taste, and I love the ingredients so it is definitely a win win for us!
Let your cat give it a try too. I promise one taste is all it takes!