I am going to share something a little different with you all today. If you're like me, then you probably have a hard time calculating your mortgage payments. Especially when you are in the process of buying a new house or anything like that. That's why when I stumbled across the best mortgage calculators online, I had to share them with you! I remember what a tricky process it was trying to figure out how much we could afford in a new home. These calculators make it a breeze and definitely help simplify the process for you!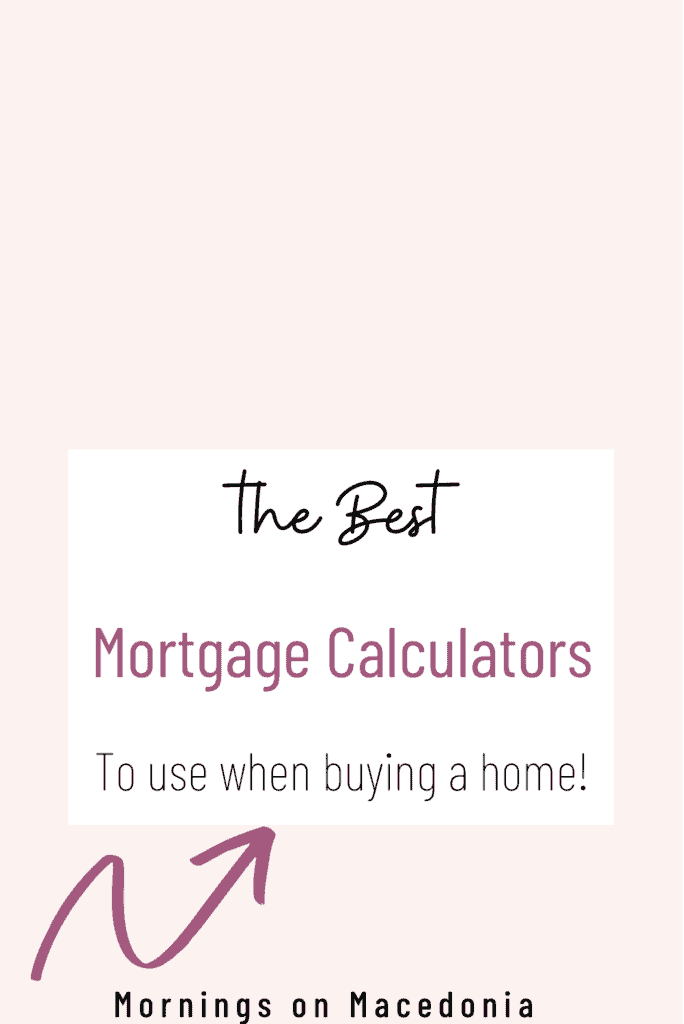 The Different Basic Mortgage Calculators
Other Advance Calculators
This site offers even more in depth calculating options such as showing you the home value, principal, interest rate, loan term, start date, property tax, HOA dues, homeowner's insurance, and PMI. You can use the advanced mortgage calculator here if you are serious about starting the home buying process.
Other cool options include a Rent vs. Buy calculator. This one is a fun tool if you are weighing out your options and don't know whether or not buying a home right now is the best choice for you. For us, we always knew we wanted to buy a home versus rent a home. In our area, the rent is usually more expensive than an actual mortgage payment on a home you own. So the choice was very simple for us. But, if you want more information on the based off of where you live, be sure to check this calculator out too.
Why I Like Using This Site
I like using the Mortgage Calculator site because they have been online and trusted since 2008 and they have many user friendly options. You are able to find exactly what you are looking for, without any unnecessary clutter and/or distractions like some other similar sites. Since they offer a wide range of calculators, you can choose which one is best suited for your current needs.
It really makes the home buying and loan process much simpler and helps you to be better prepared when applying. That way, you don't have any unexpected fees or payments coming out of your pocket. If you are currently looking for a home to buy, then I highly recommend you check out this site first just to see what your options are and exactly how much home you can afford with your salary! I hope you have found this post both beneficial and informative and will check out Mortgage Calculators soon if you are in the need!