Have y'all heard of Goli nutrition before?? They have introduced the world's first Apple Cider Vinegar Gummy and I am here to tell you, it is AMAZING! I was so skeptical when they reached out to me for a collaboration, because let's be real- the taste (and the smell) of vinegar makes me want to throw up!
But I am happy to report that this gummy is absolutely delicious and honestly it taste like I am eating a piece of candy. I am so excited to be partnering with this wonderful company and I can't wait to tell you more about it!
This post contains affiliate links. Click here to read my disclosure policy.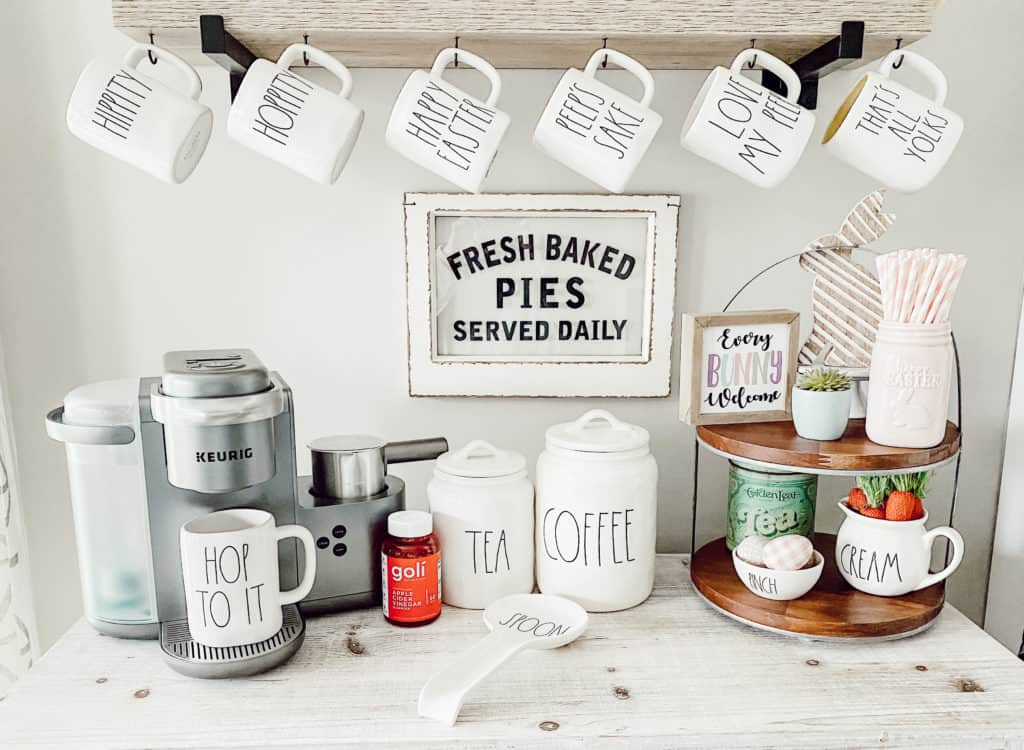 What Are The Ingredients?
You may be interested in reading what are the ingredients in this gummy and how in the world do they make it taste so good?
And just how do they mask that awful vinegar taste? Below are all the ingredients Goli Nutrition uses in their apple cider vinegar gummy: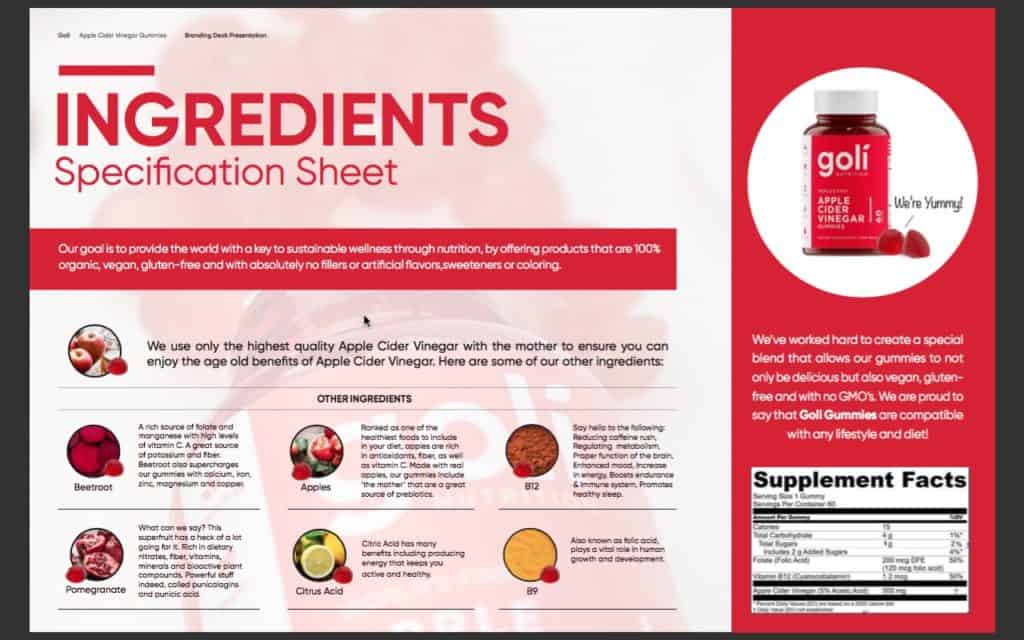 Other Benefits About The Apple Cider Vinegar Gummy:
Gluten free
Vegan
Organic
Non-GMO
Unfiltered
Gelatin free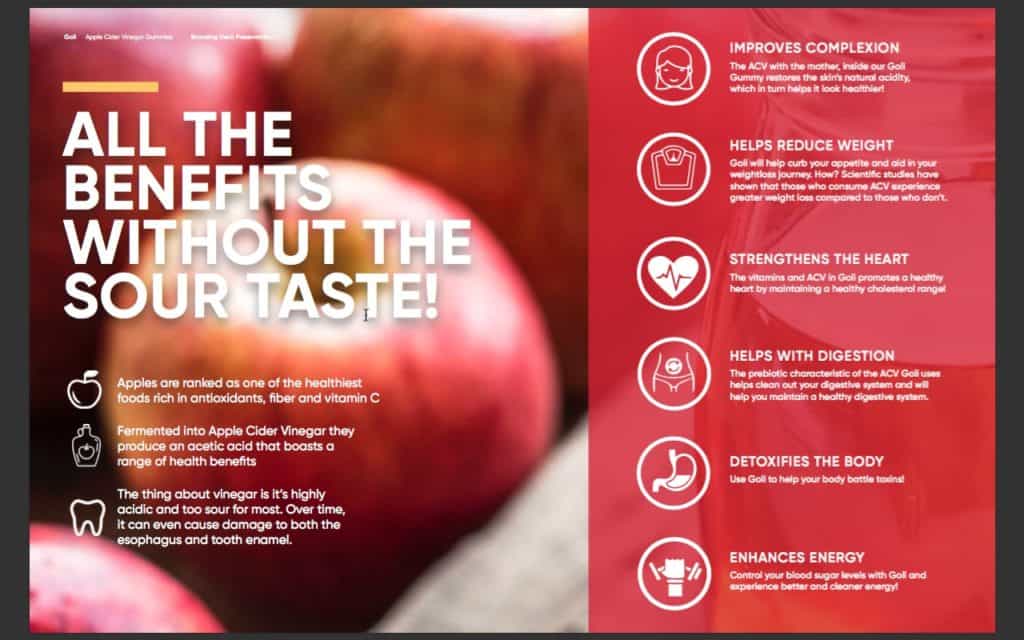 What's The Difference Between Apple Cider Vinegar Itself And The Gummies?
I am sure you all are also wondering why should I take the gummies instead of just taking regular apple cider vinegar itself?
I mean that is if you're beyond crazy and can stand the taste of vinegar (I'm kidding of course lol). So don't worry- I have listed all the difference below for you!
| | | |
| --- | --- | --- |
| Benefits Comparison | Goli ACV Gummy | Traditional ACV |
| Appetite control & weight loss | Yes | Yes |
| Lowers blood sugar levels | Yes | Yes |
| Improves immune system | Yes | Yes |
| Made with "the mother" | Yes | Yes |
| Contains highly nutritious acetic acid (5%) | Yes | Yes |
| Infused with superfoods (pomegranate, beetroot) | Yes | No |
| Enriched with vitamins (B9, B12) | Yes | No |
| Safe for tooth enamel | Yes | No |
| Good taste | Yes | No |
| Yummy smell | Yes | No |
| Easy to take | Yes | No |
What Is "The Mother"?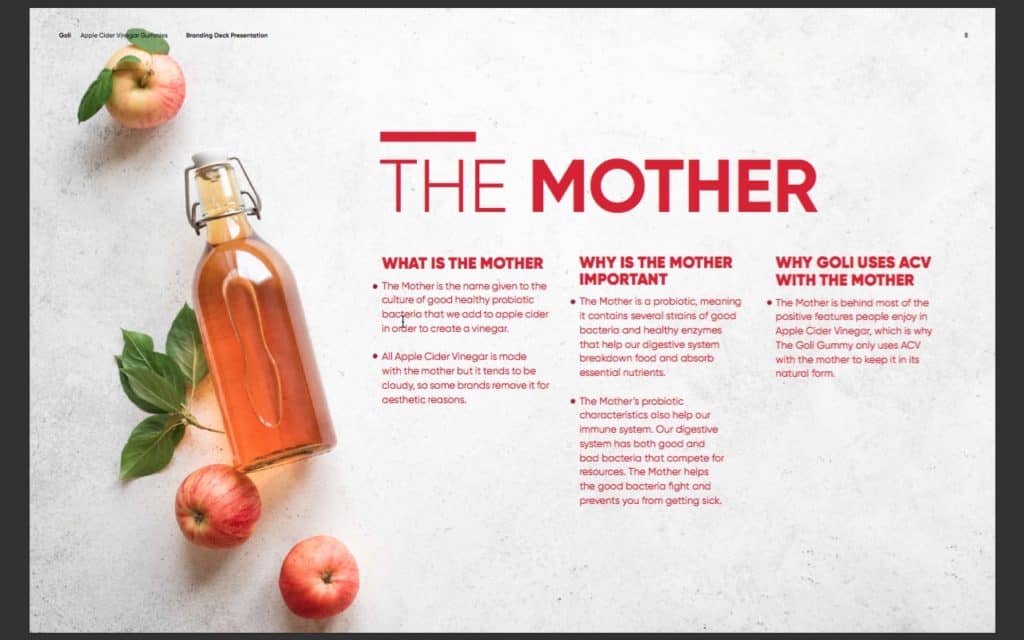 Where Can I Buy Them?
Thankfully, you can buy these apple cider vinegar gummies pretty easily and from both online and retail stores! They are also available all around the world too!
And I have a special code just for you- use code "morningsonmacedonia" and you can receive 10% off your order!
Click here to order some of these delicious apple cider vinegar gummies!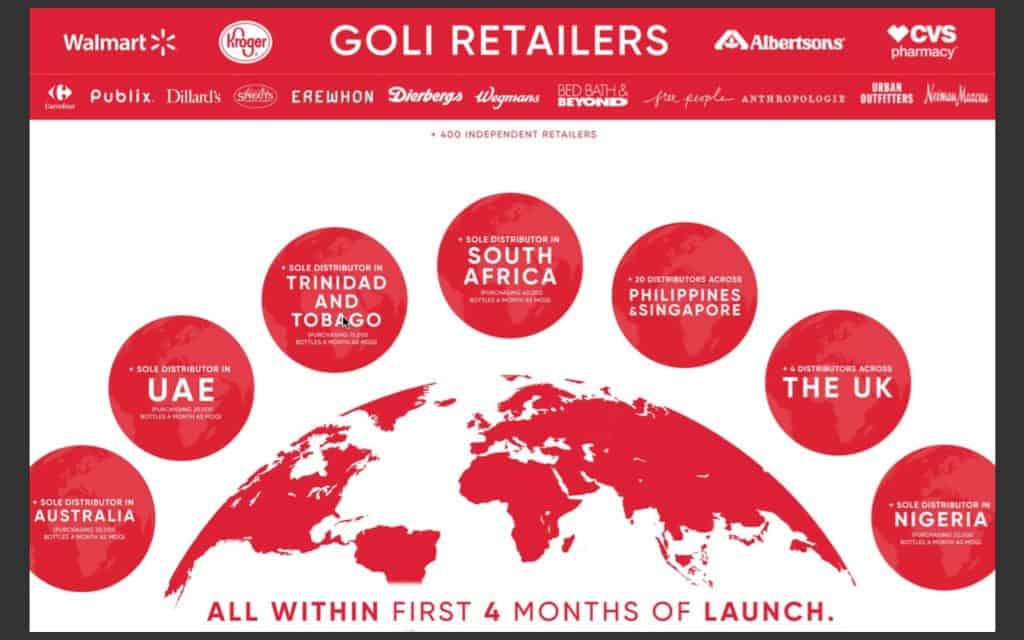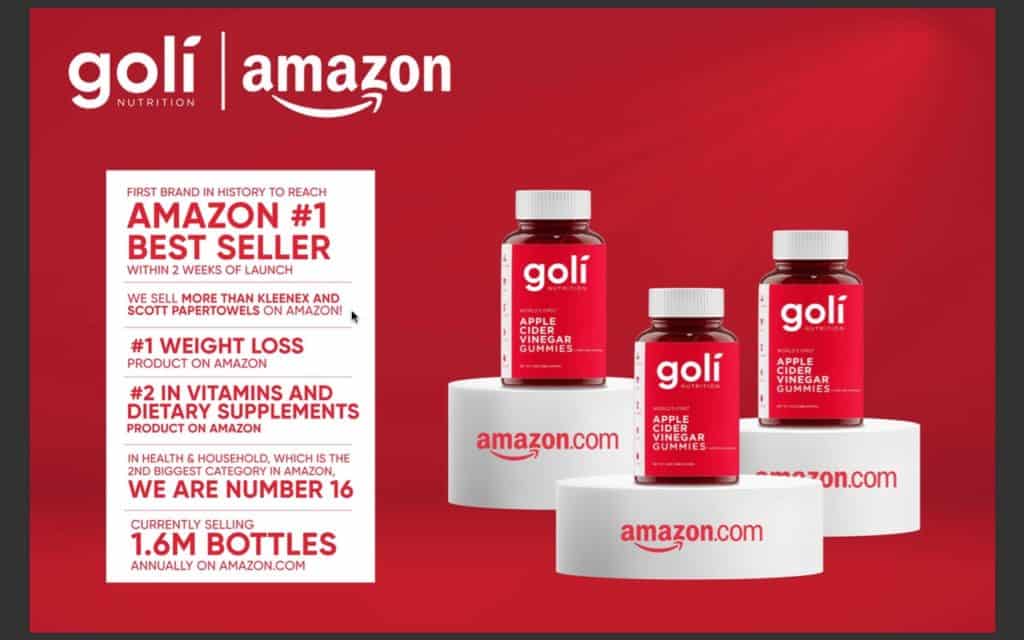 Why Should I Buy Them?
First of all, you should buy them because the health benefits to them are incredible. And secondly, Goli Nutrition has partnered with Vitamin Angels and with every purchase you make, a child in need gets a 6 month supply of vitamins. How amazing is that?!
Not only do you reap the health benefits, but you are also helping underprivileged children with your order as well. It's also made right here in the US, over in California!
I always love supporting products made in the USA. They also offer a 100% money back guarantee so there really isn't any reason as to why you shouldn't at least try them out!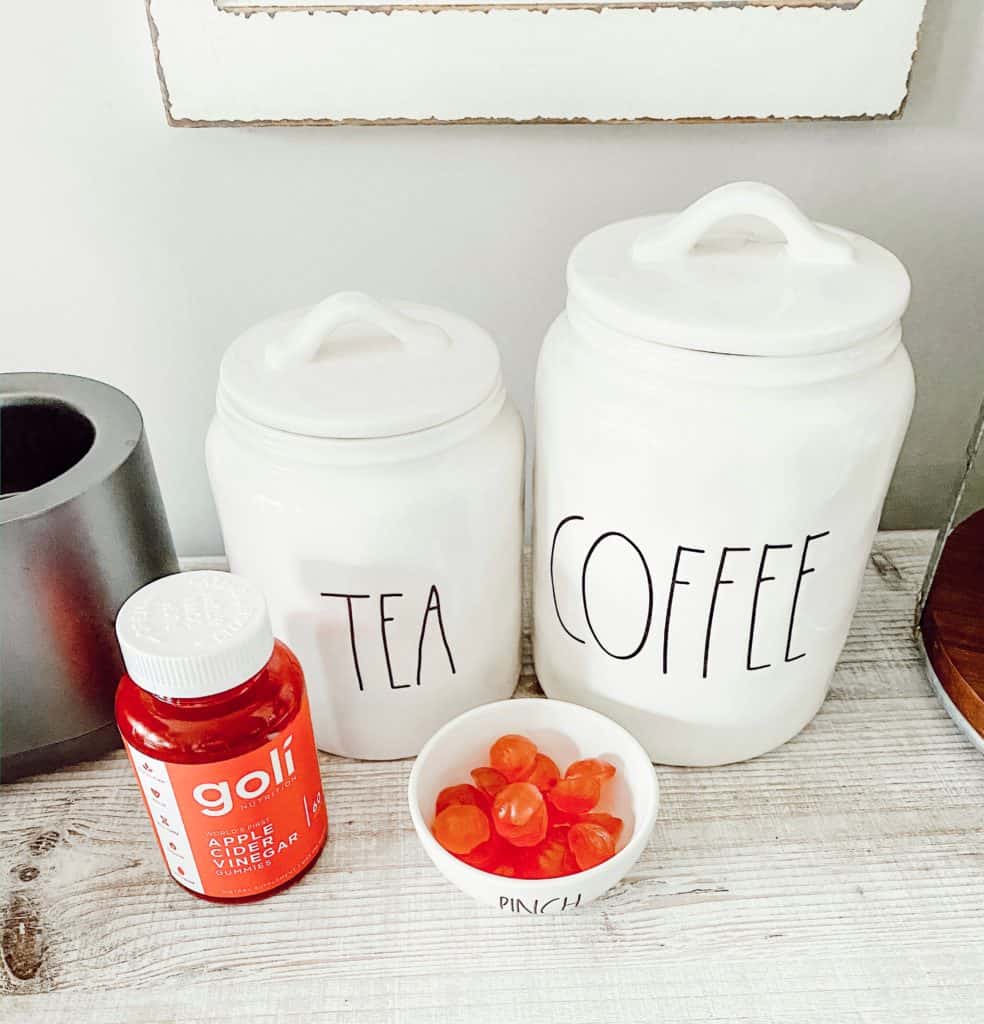 I have never really been one to always take daily vitamins or supplements or anything like that. However, now I think the timing of it couldn't be more perfect for me to start.
With all the craziness in the world of the coronavirus going on, I will take anything that is supposed to help boost my immune system for sure!
You can take 2-3 gummies per day and just 2 gummies equals the same as one Apple Cider Vinegar shot!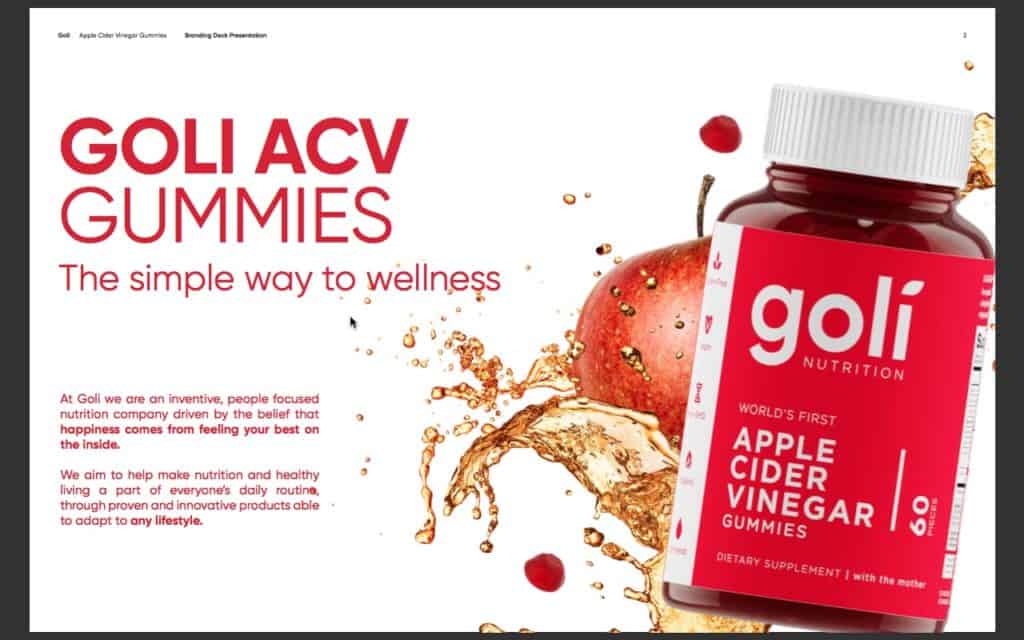 And y'all know I wouldn't promote something I don't truly love or believe in, so I can assure you that I really am impressed with this product and I hope you all will try it out with me and spread the word!
I even waited a couple of days before sharing this product with you to make sure I really liked it and the good news is I love it!
And I know y'all will too! So if you try it out, be sure to tell me what you think of it below too.