I have always been a planner type girl and I love having stationary and planners to write everything down on. Call me old school, but I just think it is so much fun to actually write your appointments down rather than type them into your phone. I figured there must be a few other out there like me. That's why I wanted to share with you all the best planner for the new year.
I know it's a few days into the new year, but it's never too late to order you a nice planner to help keep you organized!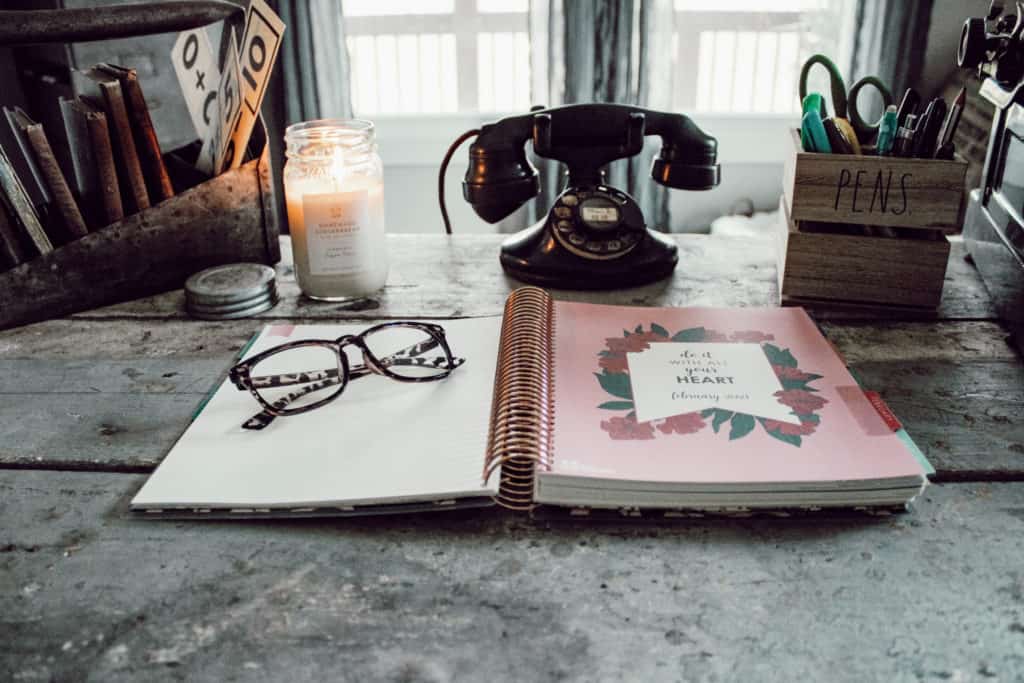 This post contains affiliate links. Click here to read my disclosure policy.
Why I think Erin Condren is the Best Planner
I briefly mentioned my Erin Condren planner in my previous 2020 recap post. But I hadn't really used it enough to review it fully then.
After having it for a few weeks now, I gotta say I am hooked! I have the life planner and first of all, I love how it can be customized to your liking.
Personalization
This may be the top reason why I think Erin Condren is the best planner for the new year. I absolutely love being able to personalize things, and that includes my planner!
Not only can you add a name to the front of it, but you can also customize the the coil color to it as well. It gives you several different options such as: platinum, gold, rose gold, and black.
And if you know me, then you know my heart skipped a beat at the mention of rose gold!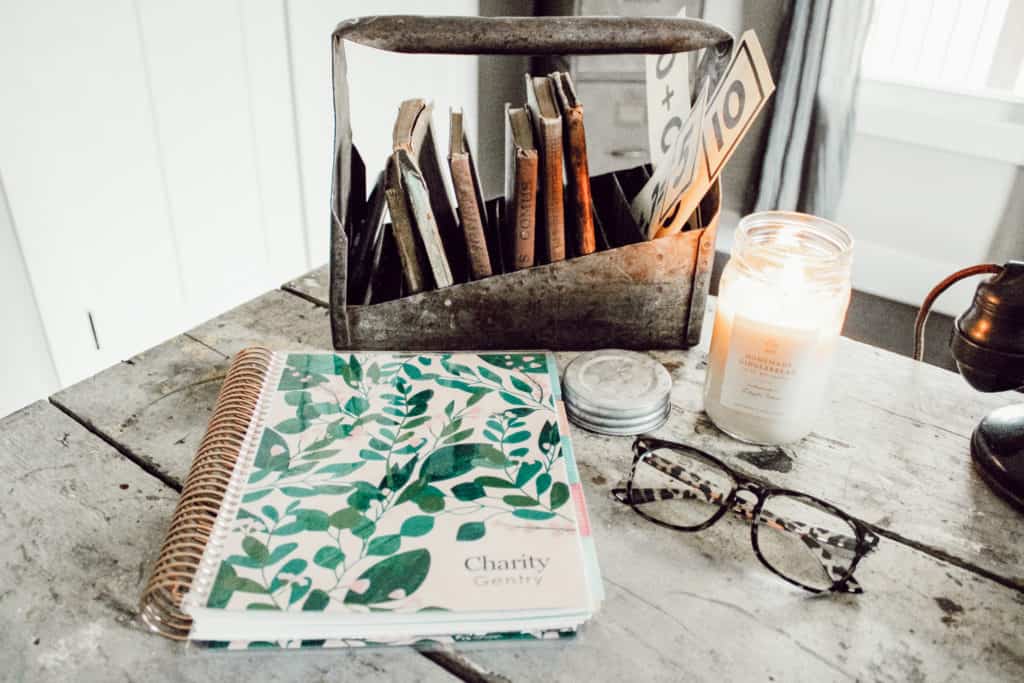 Rose gold is one of my favorite metals so I didn't mind paying a little upgrade charge to get it. You can also pick out a pattern and change the colors around to your liking too.
That's what I did with mine. I chose the general Eucalyptus pattern and went with a more pink vibe to the cover of it to match the rose gold coil better.
You can be as creative as you want to be with this planner and that is so much fun!
Stickers
This is definitely another big reason why this planner is literally the best planner for the new year. It comes with stickers! How amazing is that?!
You get four full pages of stickers in the back that includes happy birthday, celebrate, to-do, cancelled, rescheduled, etc.
The list goes on and on! Even if you run out and use all the stickers within a few months, you can order a few more sheets straight from the website too!
I honestly feel like a little kid when I am writing in my planner and adding stickers to it.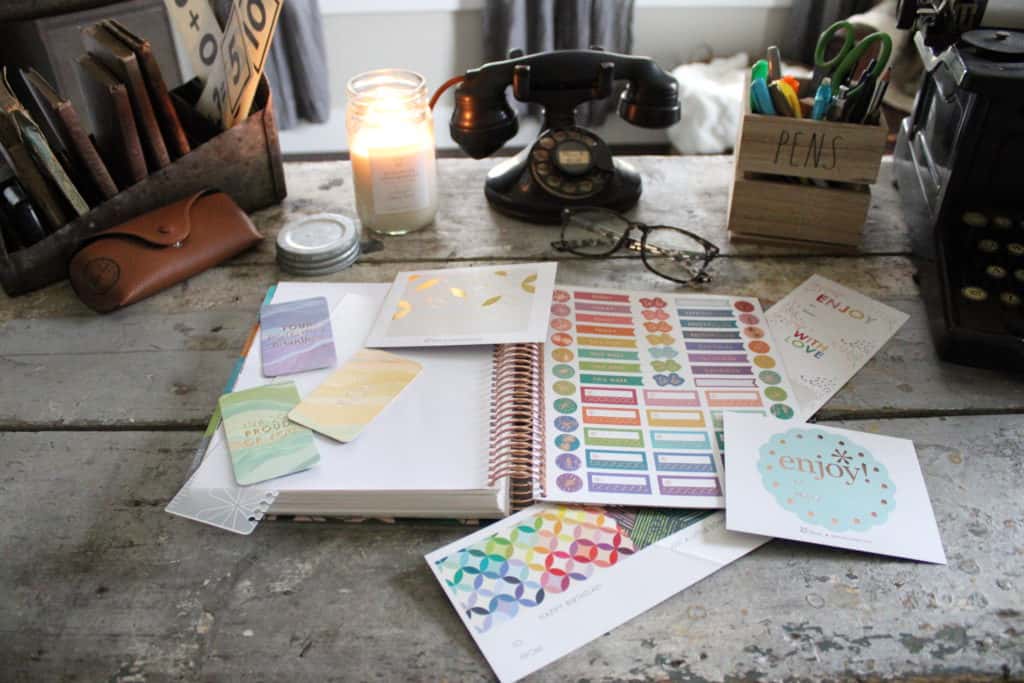 It just makes it so colorful and happy looking in my opinion. Even if you have an overloaded schedule, you can always appreciate the colors and patterns to this beautiful planner.
It makes it look less daunting in my opinion when there are colorful happy stickers that you can add anywhere!
Perpetual Planner
Did you know that when you order one of these life planners, it automatically comes with a little perpetual planner too?!
Because I sure didn't and I just discovered it a few days after I had been using it. That was a nice surprise and added bonus.
This one is smaller so it is the perfect size to throw in your purse and carry it with you on the go!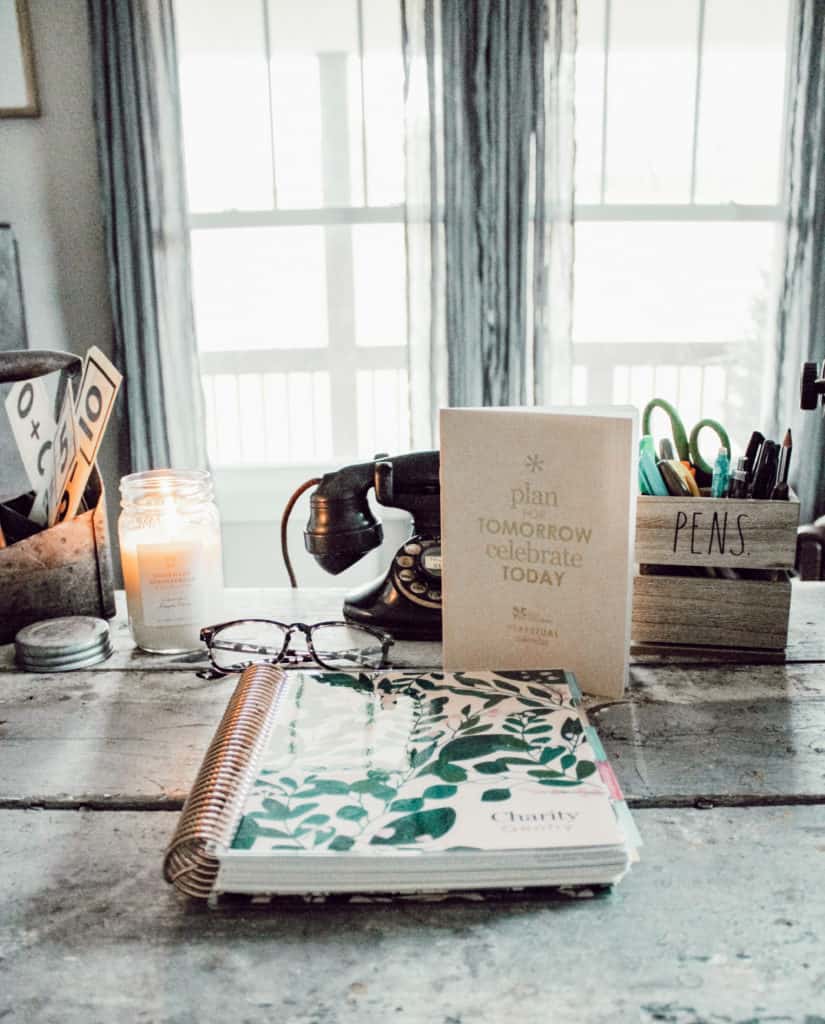 Layout
The layout to this planner is really nice as well. It gives you a monthly view as well as a weekly view too. I love having both options to look at when I am trying to schedule or plan something in advance.
It also has a nice and sturdy laminate cover to it as well too. Here are some more fun features to it:
Mini months
Monthly quotes
Monthly notes and productivity pages
Dated weekly, monthly spreads
Additional notes in the back of the planner
Contacts page
Folder in the back
Snap in ruler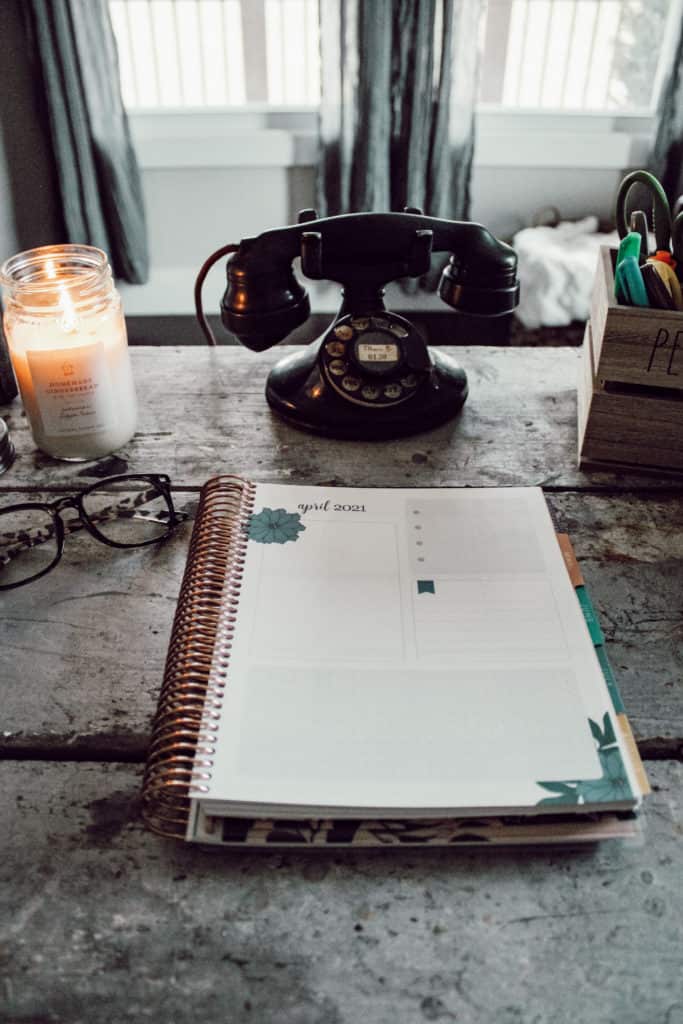 Conclusion: Is the Erin Condren Planner Worth the Money?
If you haven't already figured out my answer by now, the answer is obviously yes! I love so many things about this planner, it's hard to narrow it down to just a few items.
But I tried to share the most important and favorite features of mine here for you all to review as well. If you want to try this amazing planner out for yourself, then I've got good news for you!
You can use the code "RAKUTEN10" to get $10 off your first purchase of $40 or more! Click here to view all the beautiful planner options!
So, because of all these reasons, I definitely think this is the best planner for the new year for sure. Do you like writing things down in a planner too?? Let me know below and tell me I'm not alone!