If you know me, then you know I sure do love my fur baby, Toby! I do consider myself to be a "modified crazy cat lady" because I only have one cat. Mainly, the reason behind that is I am married and it was a struggle to convince my husband to let me have one cat to begin with! But I am happy to report that he has very much fallen in love with Toby too and we are all one big happy family! So in today's post, I am going to share with you all the perfect gifts for a crazy cat lady!
That being said, just because I only have one cat, doesn't mean I don't need multiple cat related gifts. In fact, I am obsessed with them!
Give me anything that says "cat mom" or has a picture of a cute cat on it, because I definitely want it!
So when I was gifted these cute cat items from a few companies, I knew I had to share them with you all. Just in case you are looking for a perfect gift for a crazy cat lady in your life too!
This post contains affiliate links. Click here to read my disclosure policy.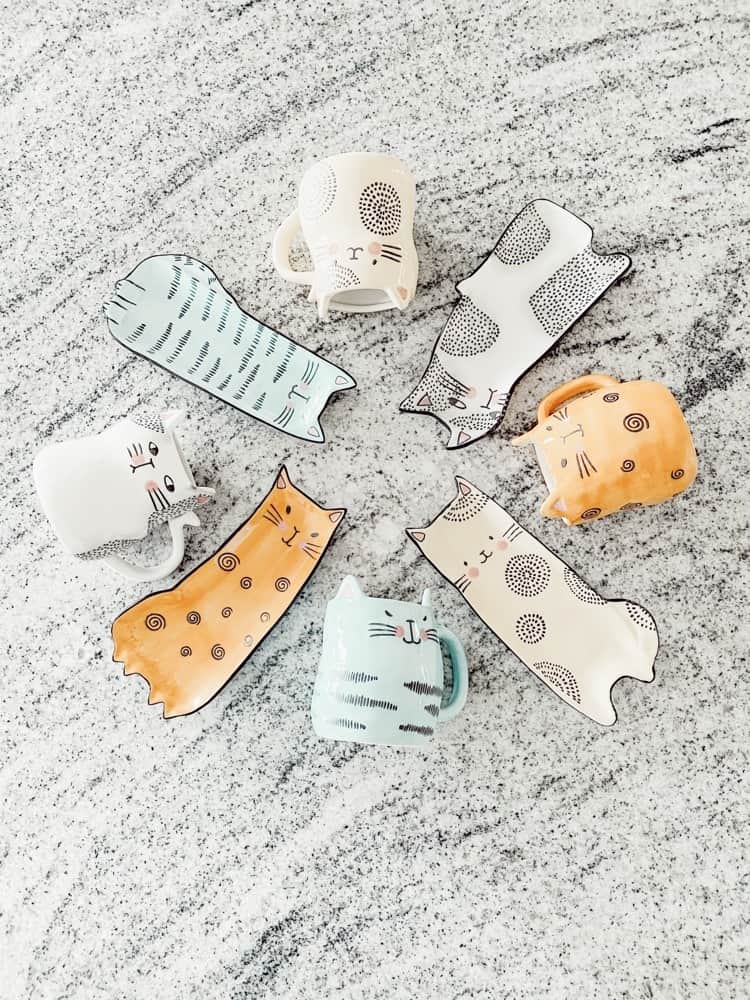 PrintsField Socks
Okay these socks are so much fun! And the best part is, you don't have to just have a picture of your cat on them.
You can do a picture of your dog, or whatever kind of pet you have! So it is a perfect gift for any kind of pet mom or dad!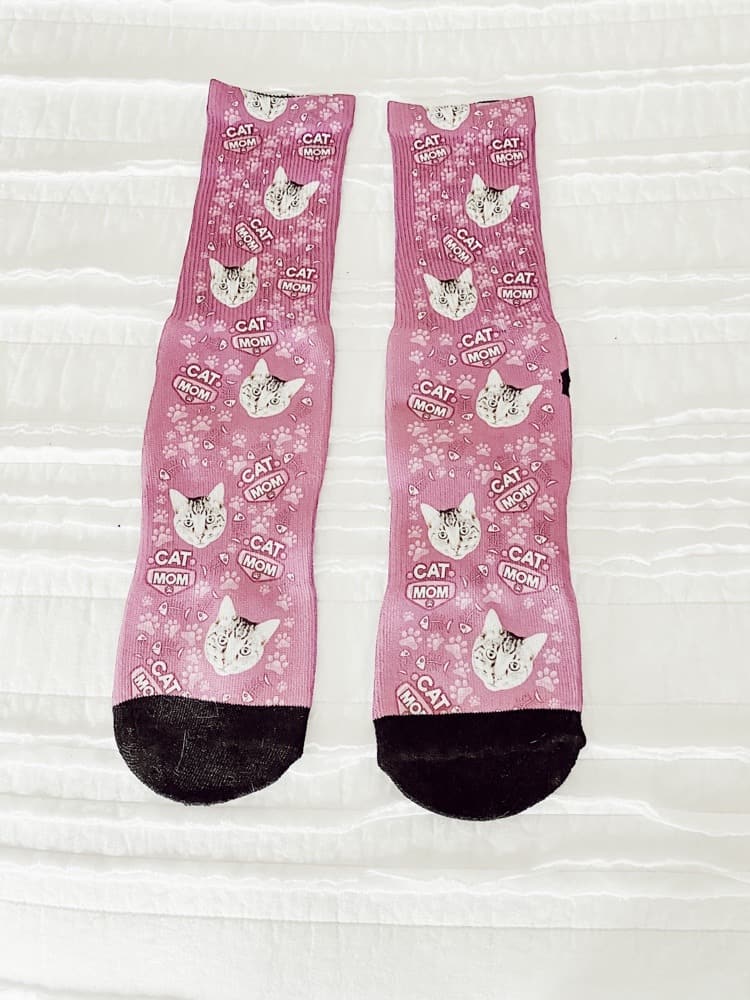 You can even have them printed with someone else's face on them too! I think that would make an incredible gag gift. Or it would definitely just put a smile on someone's face for sure!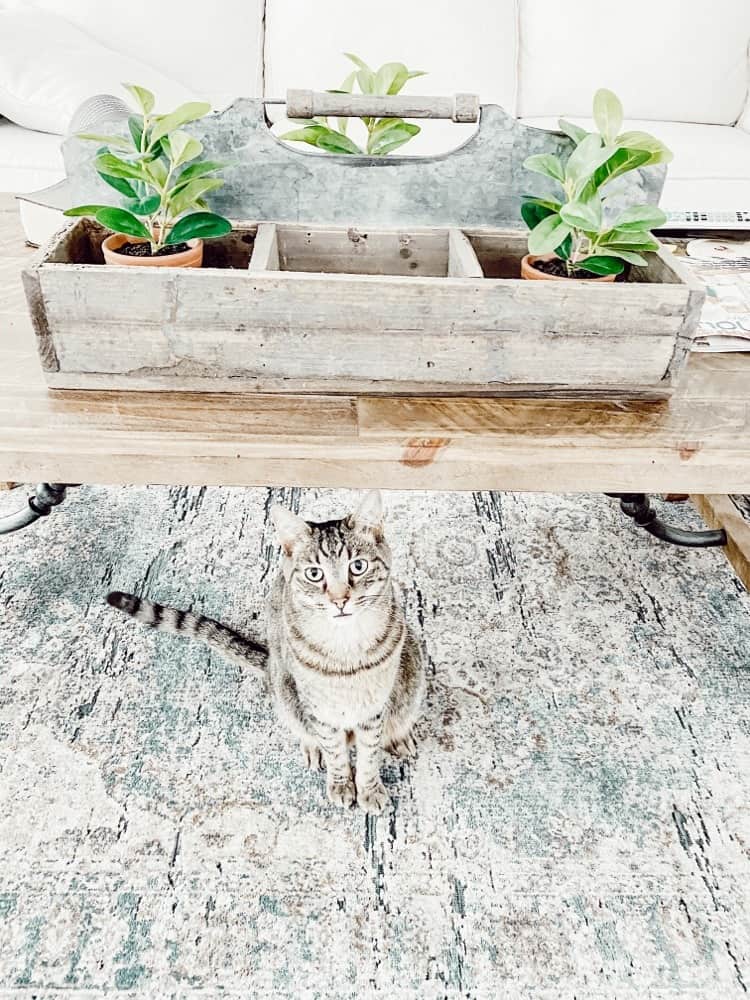 These socks are totally customizable. You just upload a picture of whatever you want printed on them and they will ship it out to you.
I was very impressed with this company and how quickly they put everything together. I thought it would definitely be a longer process but it was shipped to me within a week!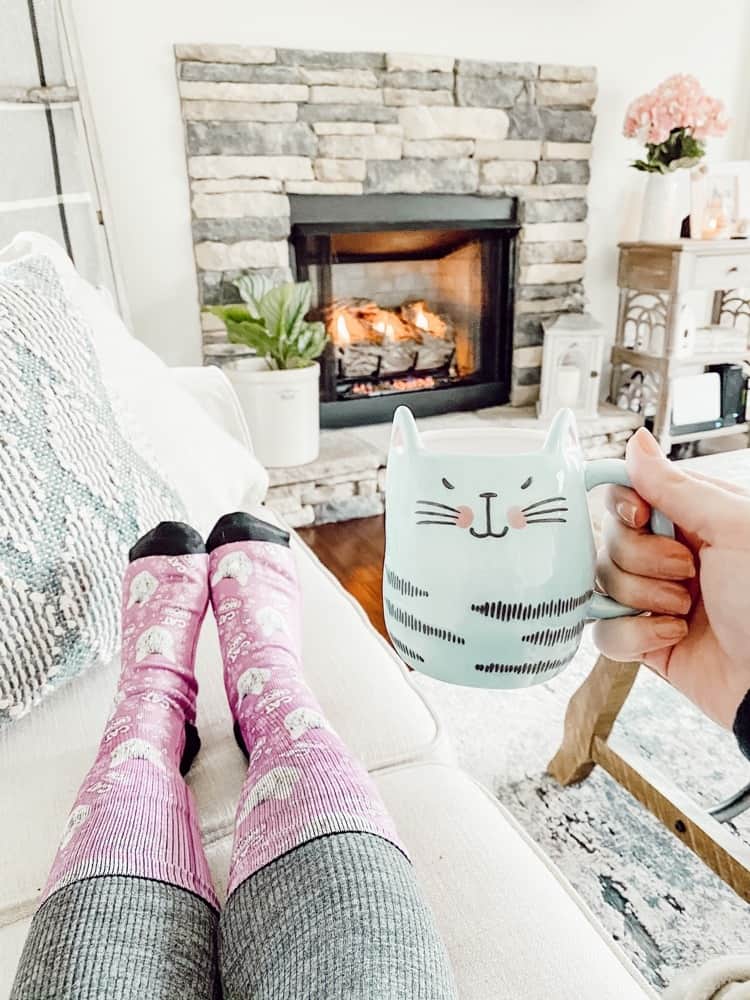 So if you're looking for fun gift for a crazy cat lady, these would definitely make a great option. Definitely go check out PrintsField Socks and see just how many great things they have to offer!
Bico Ceramics
I was also gifted these adorable cat mugs and plates from BICO Ceramics and I am in love with them. They have a cute cartoon like appearance and I love how the mugs and plates match.
These mugs would make the perfect gift for not only a crazy cat lady, but a coffee or tea lover too!
And the matching plates are perfect to go along with a hot cup of your favorite beverage. Just imagine a hot cup of coffee and a tasty muffin to go with it, all on these cute cat dishes!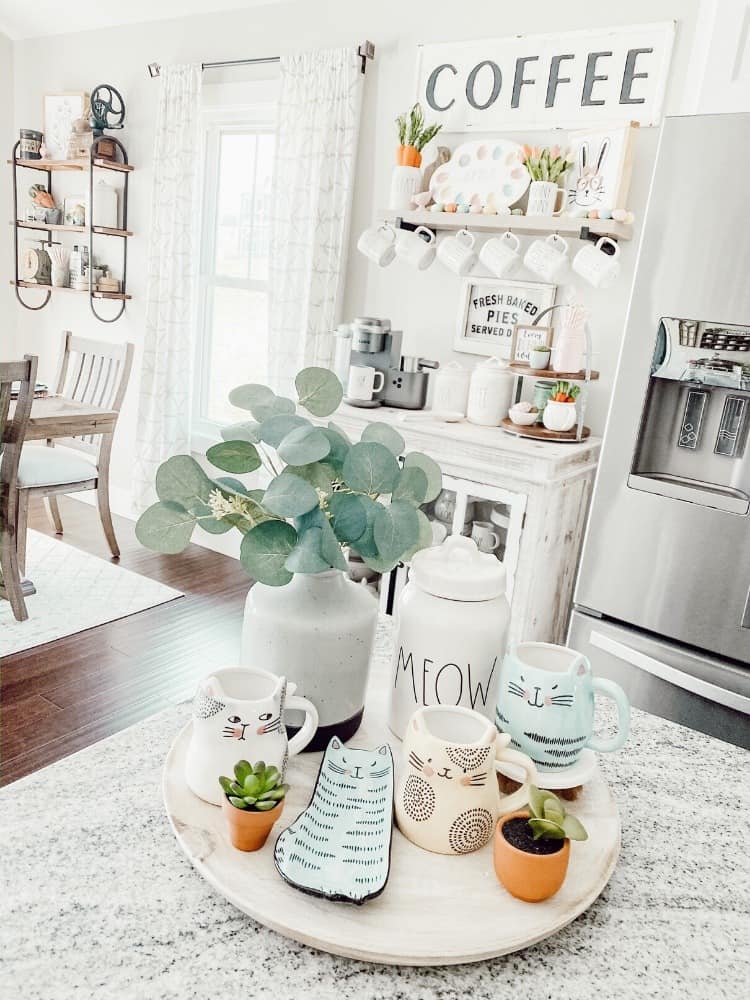 I also love the light pastel color to these mugs and dishes. They go along perfectly with all my spring decor as well! And they are so fun to style together to make a cute cat themed tray!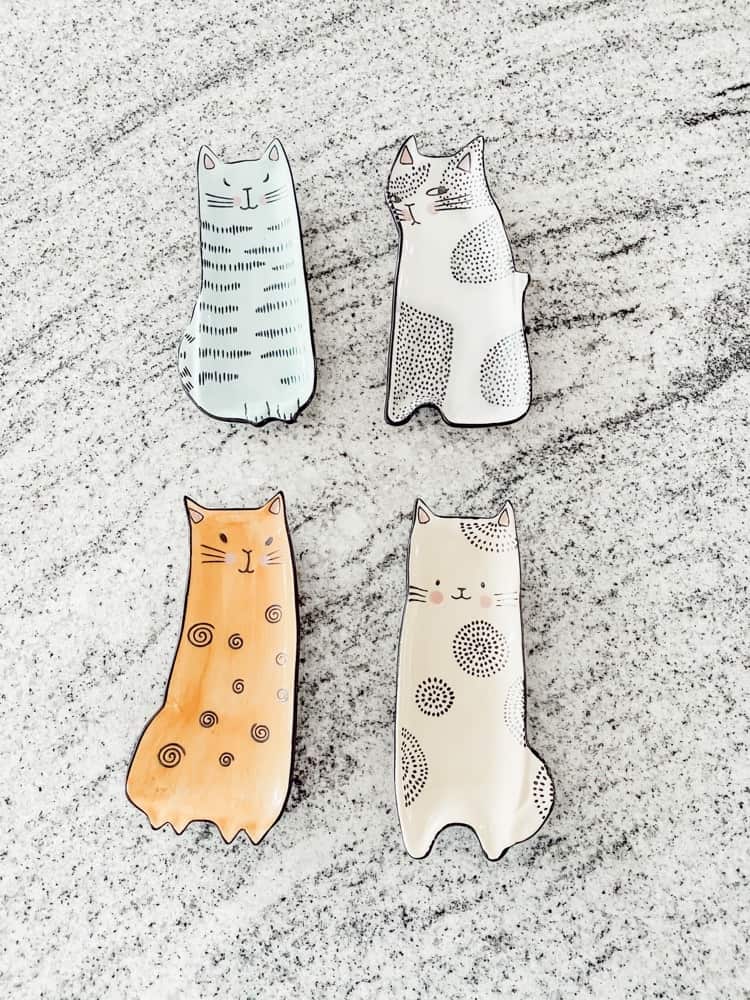 If you love these dishes too, go check out BICO Ceramics and see what else they have to offer. They have a variety of many beautiful dishes. All with colorful patterns and designs too!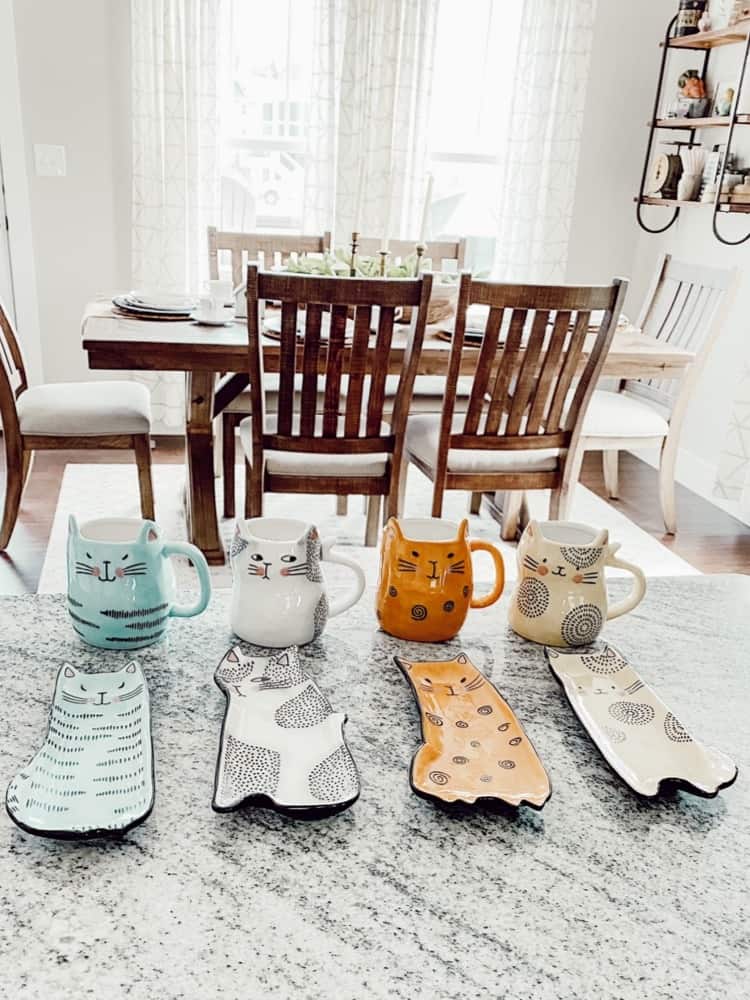 Well, I hope these options I gave you today gives you some idea of what some perfect gifts for a crazy cat lady would be.
Go check these awesome companies out if you're looking for a fun and beautiful gift! Thanks so much for stopping by and have a wonderful day my friends!