So this past weekend I was lucky enough to go to an event in Taylors, SC called Vintage Pickin. You may remember me talking all about it before, as I have shared a few reasons in the past as to why you should go to one, and the first original Vintage Pickin event that I ever went to.
With this being my second Vintage Pickin event, I have to say it was just as good as the first one! I had such an incredible time and it was such a fun event. I also found some great vintage goodies, which I will share all about them below of course!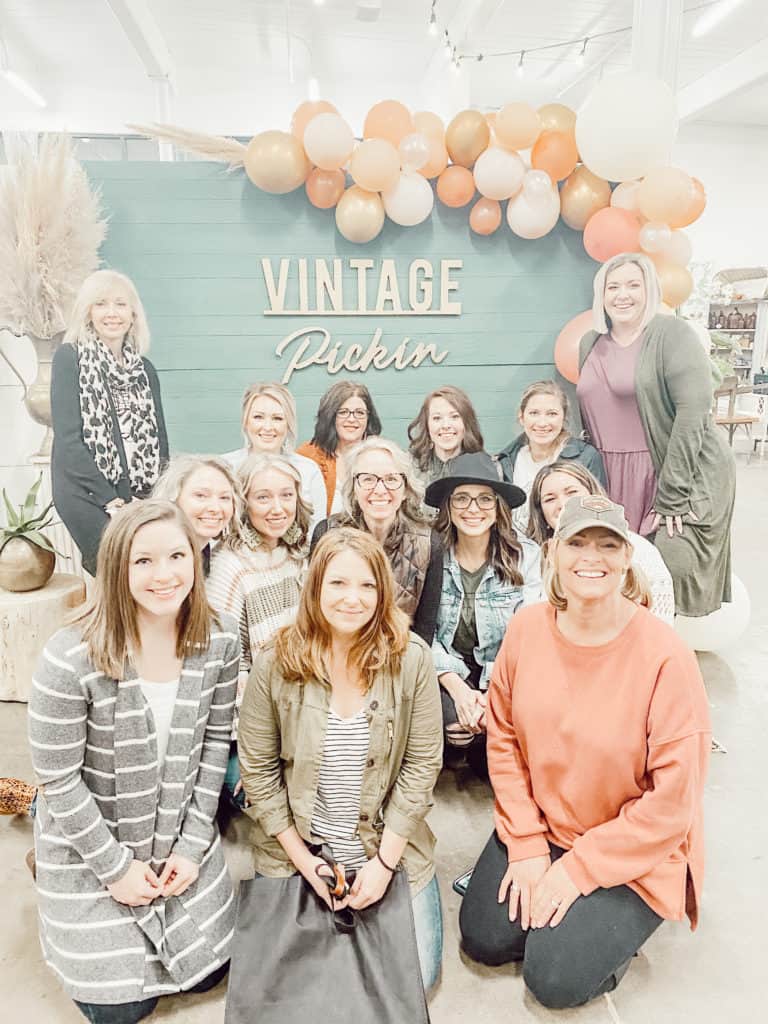 Thursday Night Meet and Greet
Thursday night, before the actual event started, myself and some other Instagram Influencers were all lucky enough to come preview the event and mingle with each other.
I was so happy we had the opportunity to do this because I haven't seen most of them since the last Vintage Pickin event I attended and I was definitely looking forward to catching up with them.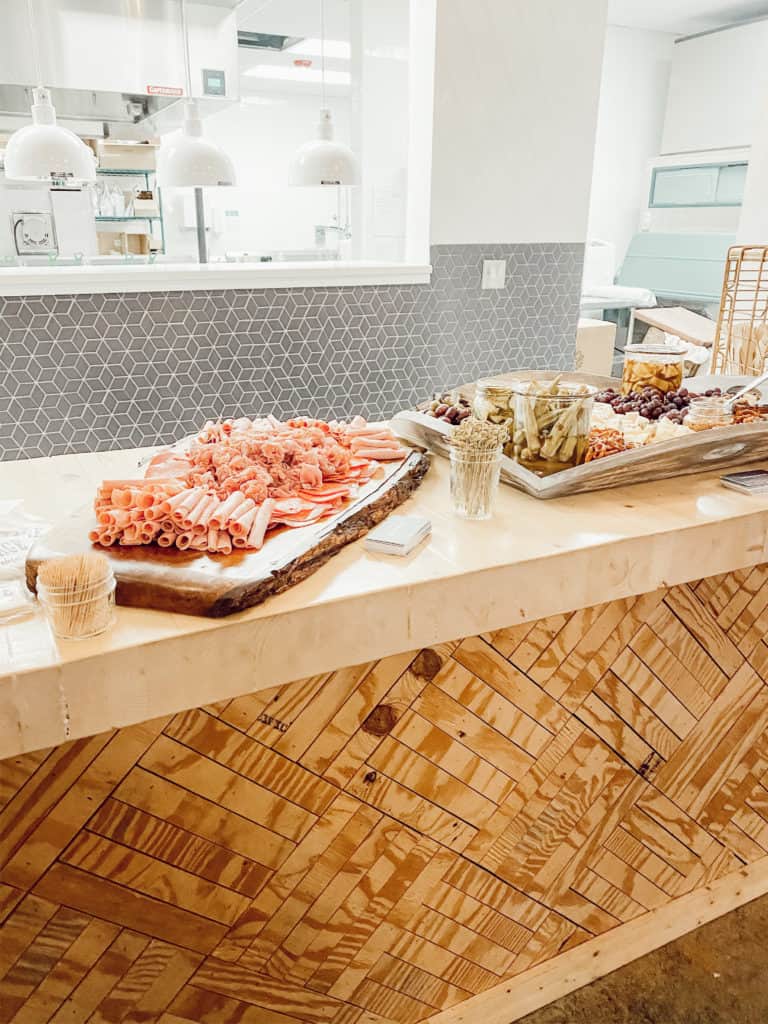 Previewing The Booths at Vintage Pickin
After snacking and catching up with everyone, we were able to preview all the booths and vendors and see what kind of goodies they brought with them to the event.
And let me tell you, they did not disappoint! I was blown away by all the vintage goodies and antiques each booth had. I really wanted to buy everything I laid my eyes on!
It was such a cool time to be able to preview all the booths without a big crowd in your way. I really enjoyed being able to look through everything and take my time.
And that way, I was also able to make a game plan as to which booths I wanted to hit up first thing in the morning when the doors opened for the actual event!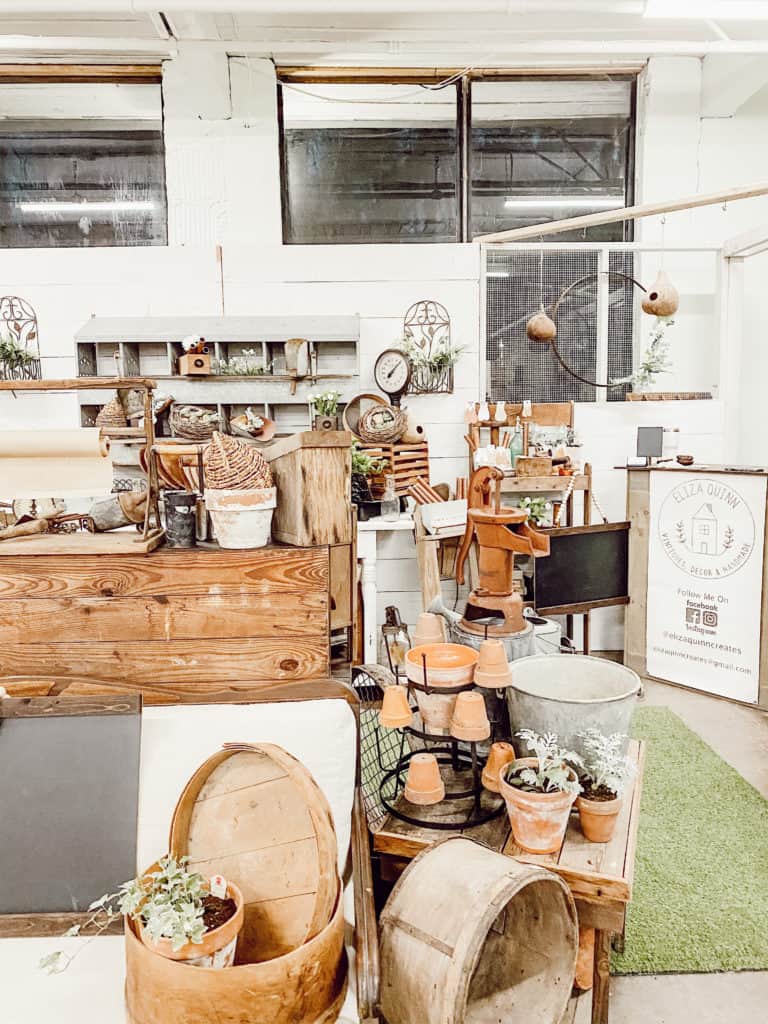 I am always amazed by how these vendors can style their booths. They all looked so amazing and beautiful and I didn't even get to take pictures of all of them because there were so many!
Just looking at these booth displays gets me inspired on how I should style my vintage and antique pieces in your home.
If you are ever stumped on how to style these pieces too, go to an event like this or an antique mall and just stroll through the aisles and get inspired!
I could have spent all night here just browsing around each booth slowly and admiring all the pretty pieces!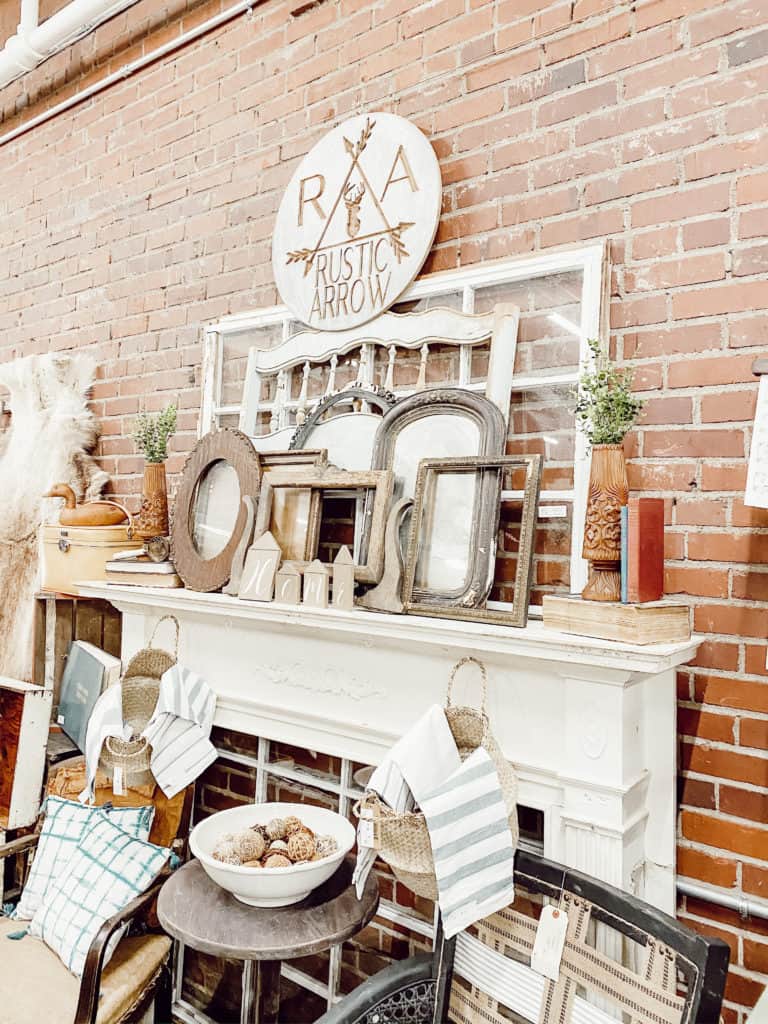 Friday- The Opening Event
After being able to preview the booths the night before, I was pumped and ready to go by Friday morning! In fact, I had a hard time sleeping Thursday night because I was just so excited to go back!
The doors opened at 10:00 am and we got there around 9:15 am and there was already a line waiting to get in!
Thankfully, the same group of us influencers were able to get in the front of the line and go inside a little early to take another group picture since not everyone was able to attend Thursday night's event.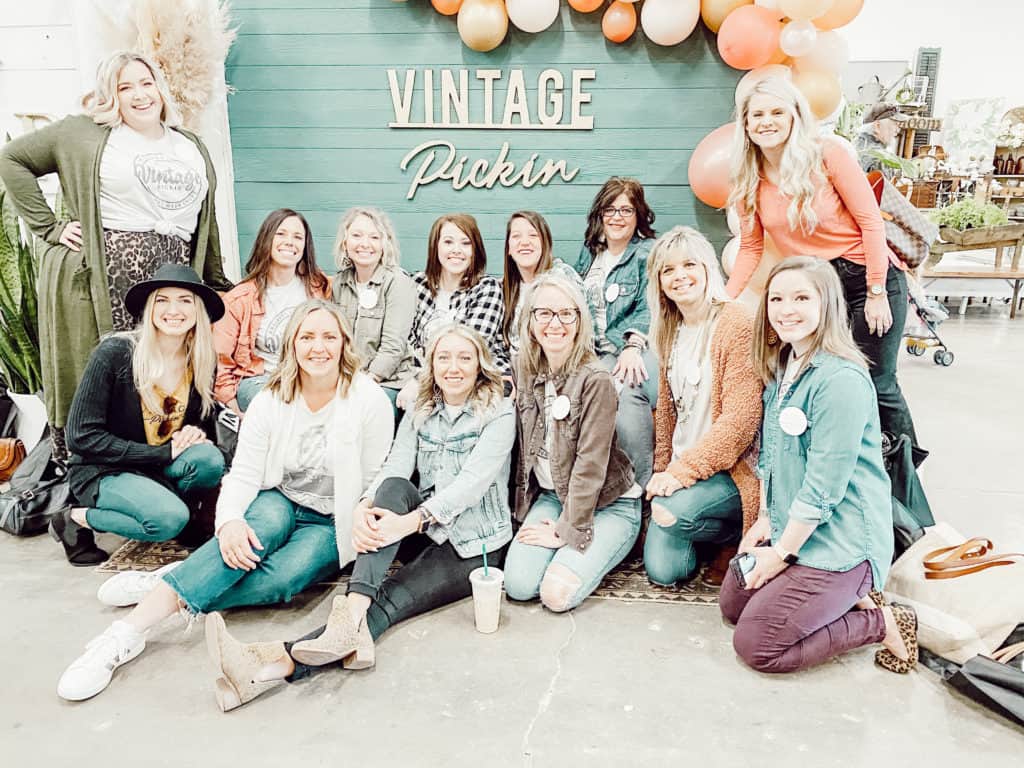 After taking all the photos together, it was time to shop! My very first find was a vintage panoramic photo of armed servicemen from Fort Bragg, NC from 1942.
I have been wanting some panoramic pictures for awhile now and I was so happy to score it for a great price too.
As I stated in my post about Tips For Antique Hunting At Large Vintage Events like this one, it's always best to go in with a game plan of what you want first that way you don't get overwhelmed.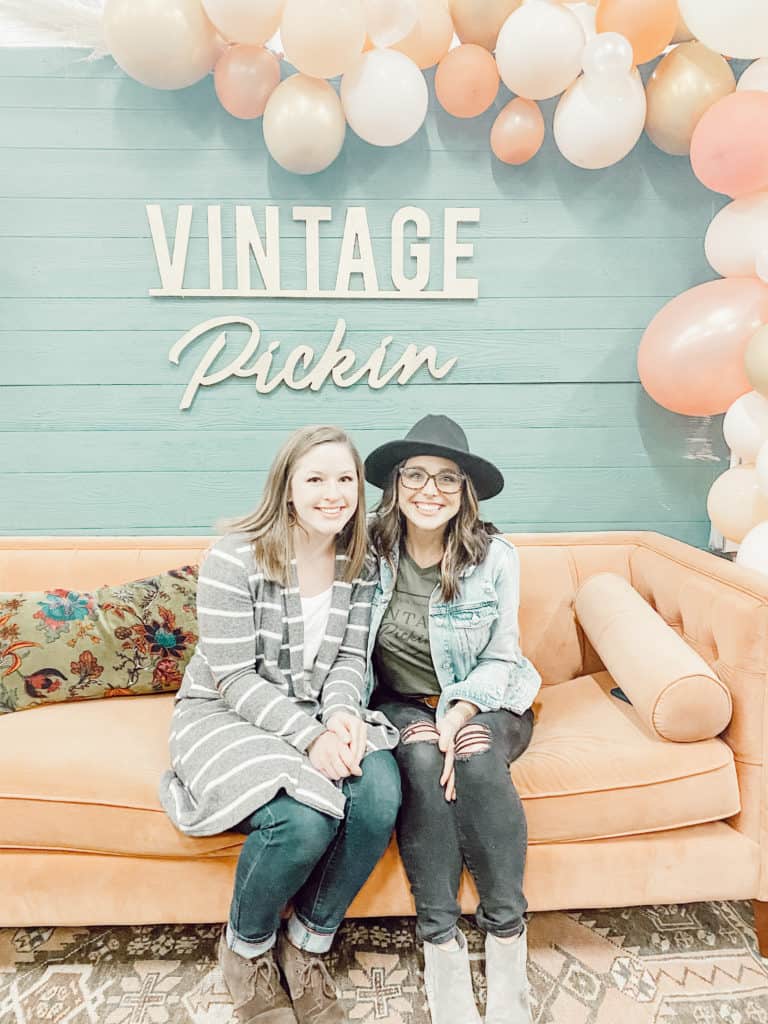 However, I didn't follow my other tip I shared in that post about grabbing something you like when you first see it because it might just get gone before you have a chance to grab it again!
I saw a beautiful pair of chippy white shutters that I wanted to hang in our bedroom.
I decided I would wait until I looked around more because I just wasn't ready to spend all my money yet. But, when I finally made my mind up to go back and purchase them, someone else had already bought them!
So definitely go with your gut and first instinct and buy it if you like it because it definitely will get gone!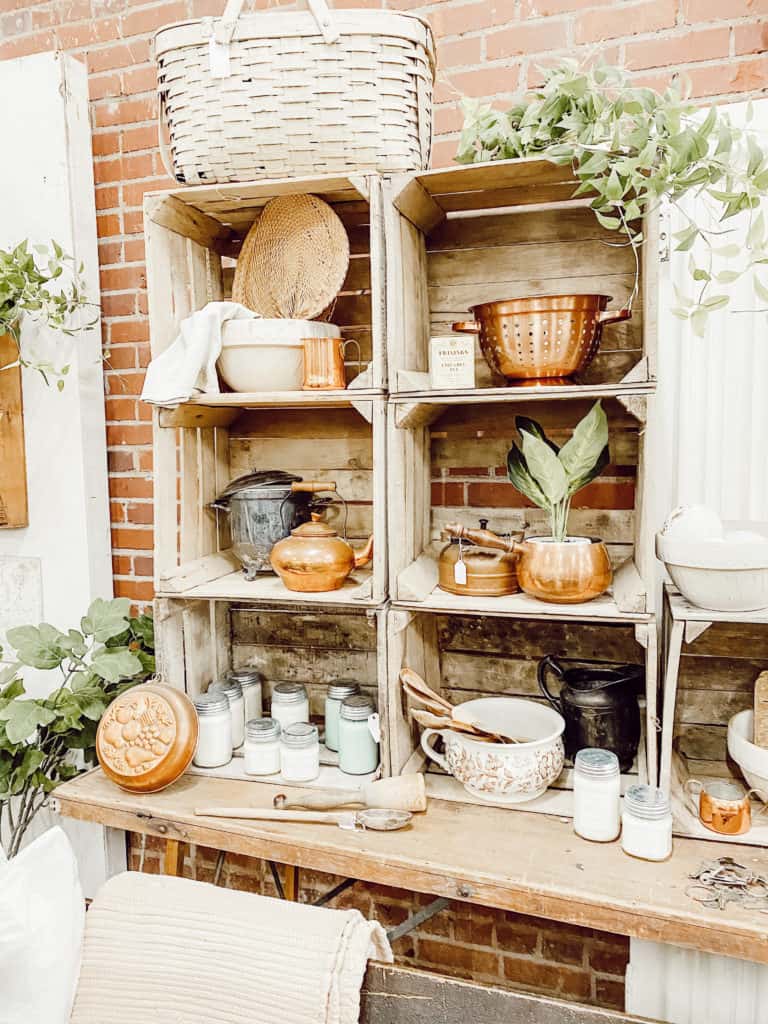 Even though I missed out on the shutters, I was still able to find a few more vintage goodies and I was overall pleased with my haul for the day.
It was so much fun and they even had food trucks and vendors outside of the event as well.
It also continued into Saturday but I was unfortunately not able to attend the last day (mainly because I had already blew my budget out of the water from Friday!).
So the next time you hear of a Vintage Pickin event coming near you, you definitely need to go!
I always create the best memories with people I love and have the best time with them too at events like these so I will defintely cherish these moments and look forward to the next time!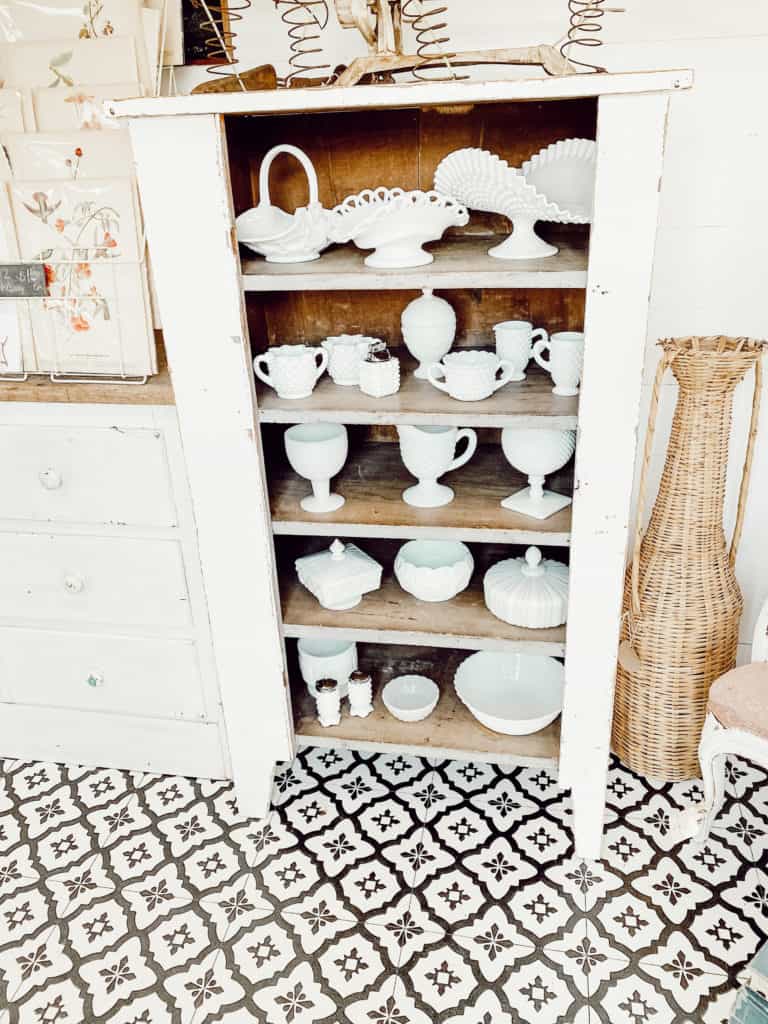 Of course when I got home from the Vintage Pickin event, I tried to take a little vignette of all of my fun finds from the day.
You can see everything I got below and I will share what vendor I found them from as well.
Some of these amazing vendors ship their pieces too, so if you see something on their page that you like, don't be afraid to ask and see!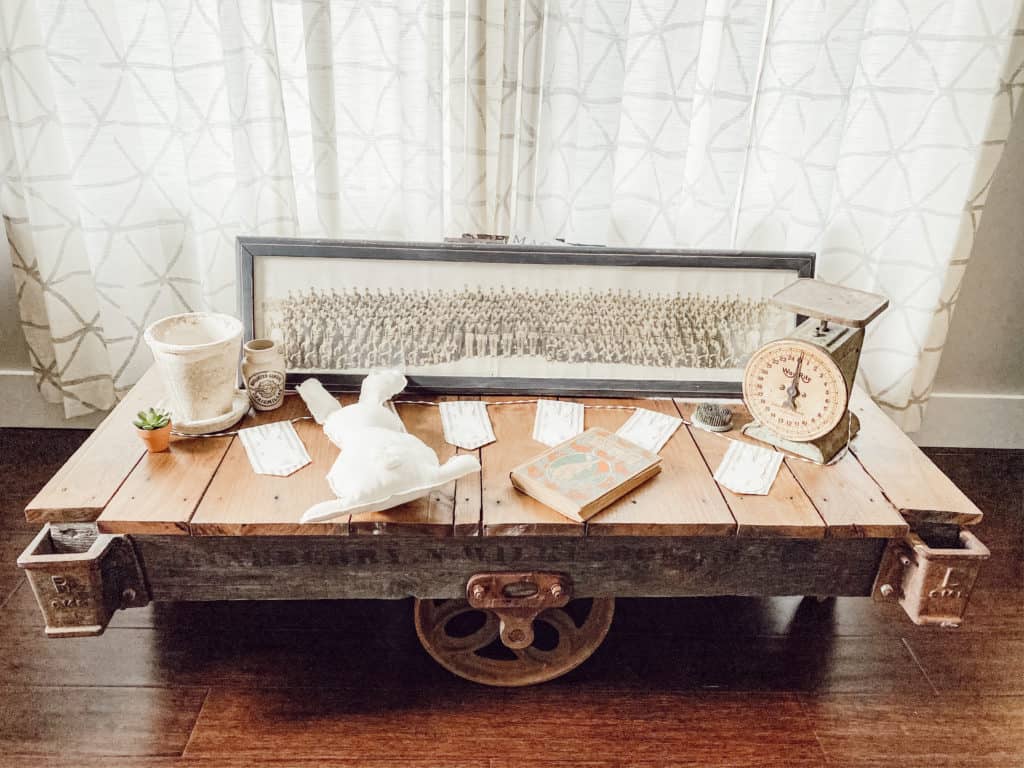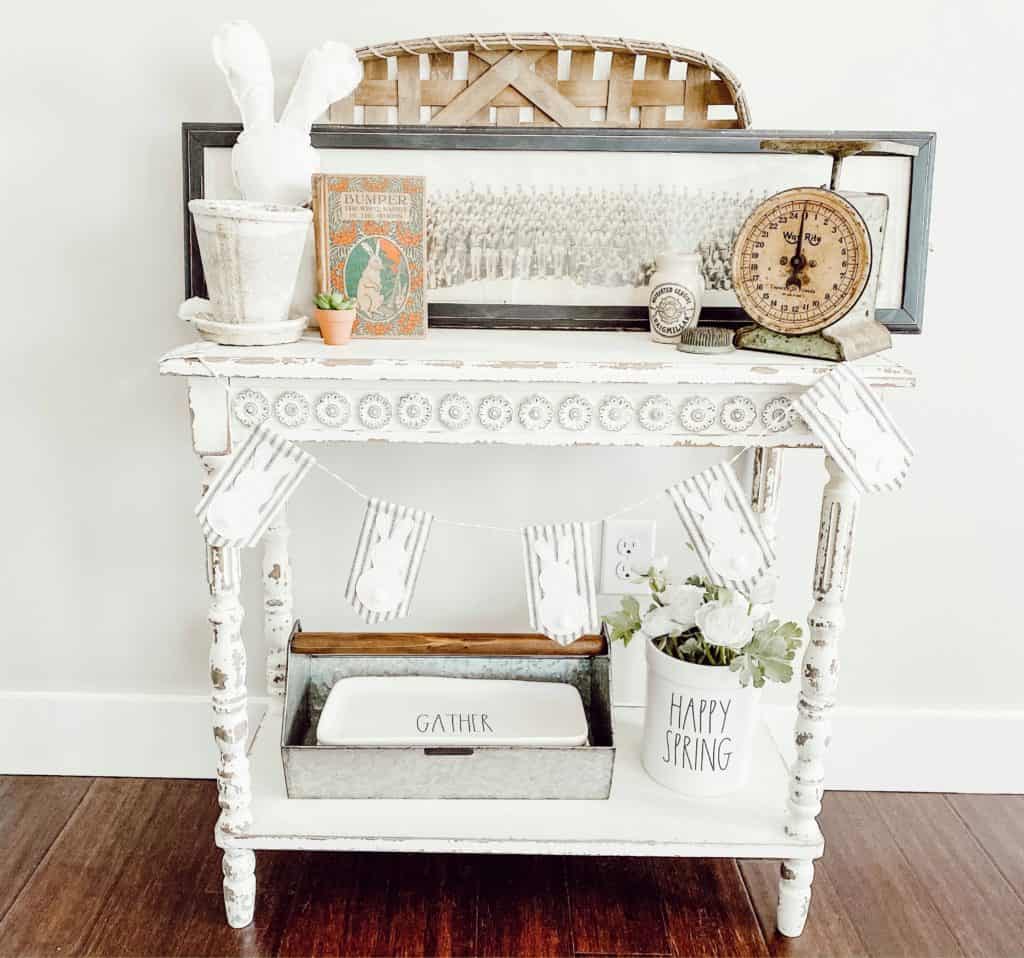 Well, as you can see, my weekend was pretty amazing and I am already looking forward to the next Vintage Pickin event! And I hear it's coming back this Fall so I cannot wait to go back!
I hope if y'all ever get the chance to come to one, you will go! I promise it is totally worth it and you will have a blast, just like I did!
And stay tuned for more posts coming up as to how and where I styled all these vintage goodies in my home!